For the past couple of years, the ecommerce landscape has braced itself against the impending wave known as Amazon.  However, while we've now climatized to Amazon's authority in the ecommerce industry, another mega-brand has made an appearance in the headlines: Nike.
If you haven't heard the news, the athletic apparel company confirmed their rumored partnership with the online retailing king earlier this year.  This partnership represents Amazon's first step (or leap) toward brand-friendly experiences, while also paving the way for other independent retailers to recognize Amazon's position in the online-retailing sphere.
In case you haven't noticed, the team at Smile.io is full of both Amazon and Nike fans. When word of this partnership broke, conversations about the future of both in-store and online retail were had over cups of morning coffee and standing desks.
Based on our speculations as ecommerce experts, we've come up with a list of pros and cons from both Amazon and Nike's perspectives as this partnership unfolds.
The View From Nike's Perspective
Nike is one of the most powerful brands in the world.  In fact, the athletic company's reach extends so far that their signature "swoosh" logo has been named the "most iconic brand logo of all time". So how will a partnership with Amazon impact Nike's brand image? Let's take a look at some of the positives and negatives.

The Pros: Where Nike is Victorious
One of the most advantageous outcomes of this partnership is Nike's boost in visibility on the Amazon website. While Nike products can already be purchased via Amazon, the products are sold through third-party retailers who alter the Nike brand experience drastically.
For example, a quick search of "Nike" on Amazon brings up multiple products sold by retailers who choose how they want to describe the product they're selling, the price range, and the photo used. In addition to the product descriptors, each page has its own reviews that reflect a customer's experience with both the product and the retailer. Poor ratings on search results can communicate a poor product to prospective customers, but this may not actually be the case.  In reality, the issue may simply be the substandard customer service from the third party retailer.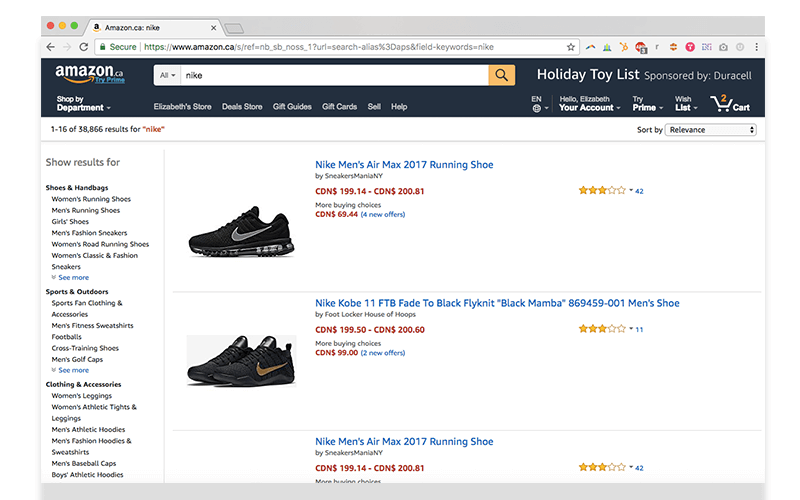 Nike's partnership with Amazon will leave these negative search results in the past. Moving forward, searches for "Nike" will display products sold by the retailer themselves as the top-billed result, with product descriptions and reviews that accurately reflect the brand.  This allows Nike to carefully protect their brand image from third parties, and prevents customers from unknowingly purchasing counterfeit products.
The benefits for Nike don't end there, though. In addition to control over their brand experience, this partnership provides Nike with access to Amazon's fine-tuned distribution channels.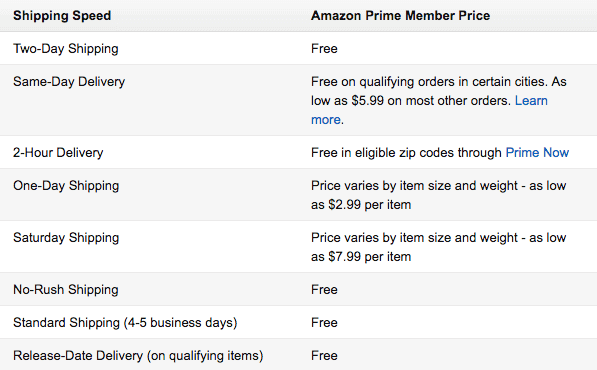 Since the release of Amazon Prime, members have had access to a multitude of shipping benefits, including free two-day shipping and delivery options within the same day!  This is due in part to the over 214 distribution centers Amazon has in the United States alone. Nike's partnership with the retailer allows the brand to capitalize on these features and the quick turnaround time of Prime purchases, making their products more accessible to customers worldwide.
Why This Partnership is Good For Nike
Without Amazon, mega-brands like Nike run the risk of losing brand awareness from a lack of visibility and accessibility. Nike's partnership with Amazon targets both of these by allowing for improved brand experiences and world-class shipping at too-good-to-be-true prices.
The Cons: Where Things Don't Work Out For Nike
While Nike does benefit greatly from this partnership, not all the boxes are checked. In any agreement, there's some give and take involved, and we see this in Nike's loss of control over the online experience and risk of cannibalization on in-store sales.
In our opinion, the complete Nike experience is unparalleled. There's a certain feeling that comes with a visit to the store, and their website also elicits positive emotions that make us feel empowered, inspired, and ready to buy. This is the result of careful brand communication through a combination of imagery, text, and intentional web design.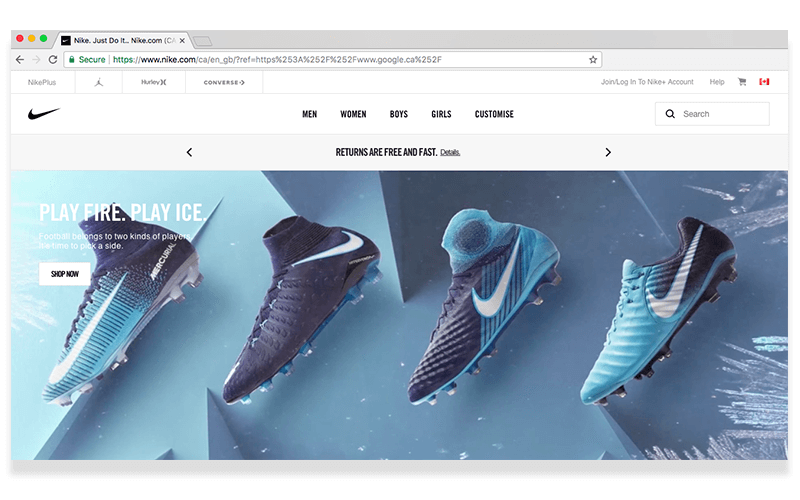 While a partnership with Amazon may mean that Nike has more control over the way their products are displayed, this won't transfer the "Nike feel" into the giant ecommerce marketplace. Even if Nike has reserved the right to customize their product showcases, the customer is still either consciously or unconsciously participating in the Amazon brand experience. At this point in time, we're not sure if Amazon will remove their branding from Nike pages, but it's highly unlikely. This means that customers will always be engaging with two brands at once, and this dilution may stretch even further if "related products" feature similar brands like Adidas or Under Armour.

In addition to the loss of the complete Nike experience, Nike also faces the risk of jeopardizing their in-store sales. One of the #1 reasons why customers don't like to purchase products online is the fact that they don't get their product right away. Amazon's shipping benefits have converted thousands of reluctant customers into die-hard ecommerce shoppers by delivering online orders quicker than ever before.
As a result,  instant gratification is no longer out of the ecommerce equation. Now that customers can purchase their products online and receive them within 1-2 days, visiting a Nike store in person might begin to feel inconvenient and unnecessary. This means less revenue owned by Nike, and more revenue shared with Amazon based on contractual agreement which could potentially impact their bottom line.
Why This Partnership is Bad For Nike
Choosing to sell through Amazon may mean a loss of the brand experience that Nike has worked so hard to create. Nike also risks a negative impact on sales through their own channels, which may now be perceived as inconvenient.
How Amazon Sees It
The rate at which Amazon has grown over the years is unprecedented in online retail. With over 80 million members on Amazon Prime, Amazon seems to have positioned itself for world domination. That means their partnership with a brand like Nike doesn't come as a surprise! While Amazon's relationship with Nike benefits the ecommerce giant in a variety of ways, there are some downsides as well. Let's take a look.
The Pros: Where Amazon's Position is Prime
One of the clearest benefits for Amazon is Nike's brand reputation.  Goodwill is defined as the established reputation of a business, and Nike has been developing theirs since 1971! According to a survey conducted by MLBM, Nike was ranked first among companies for customer brand intimacy, which means those positive associations will now be translated to Amazon's web experience, too.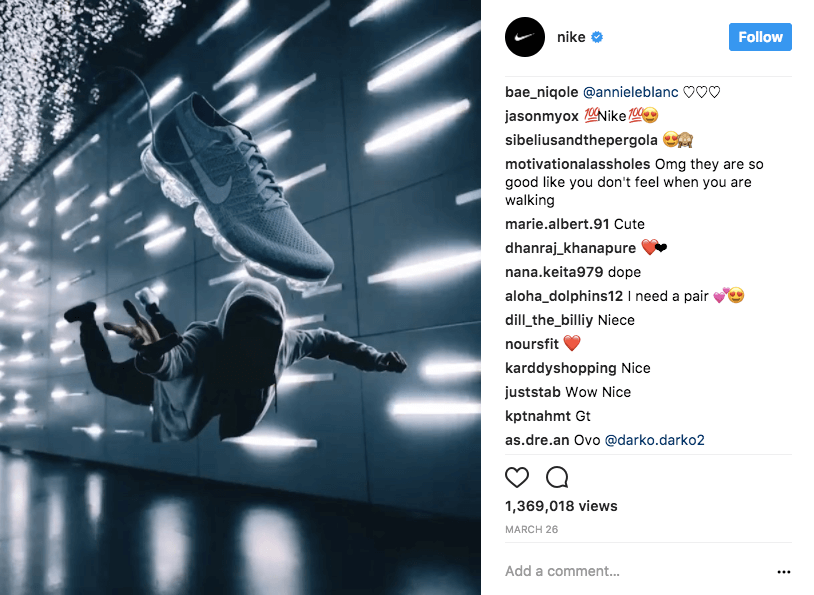 For Amazon, hosting an established brand like Nike will likely convert a new demographic of customers to switch from in-store to online retail. In addition to the acquisition of customers, this power-move benefits existing customers as well. Those who previously chose to shop with Nike directly now have all of the same great Amazon benefits, meaning that all of their favorite brand can now conveniently be purchased in the same place.
While hosting Nike products on Amazon allows the marketplace to benefit from an established brand image, it also represents a major advancement in Amazon's plans to enter the apparel industry. Amazon's launch of "Prime Wardrobe" in 2017 made it clear that the company had intentions of dominating yet another industry, and the company is already expected to generate $62 billion in annual apparel sales by 2021!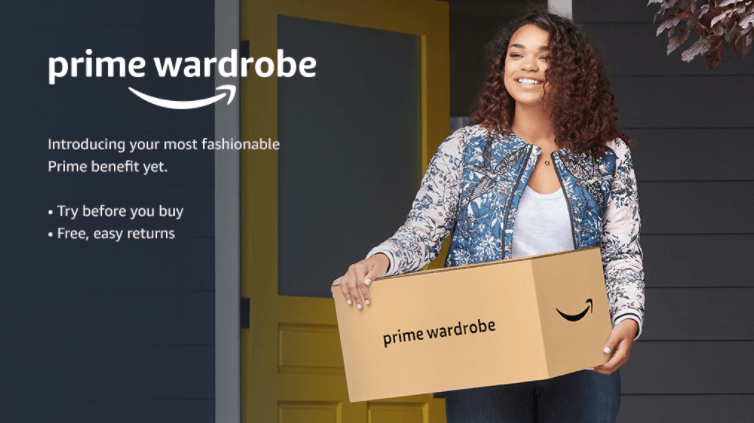 Not only will a partnership with Nike allow the retailer to succeed in reaching these milestones, but it also positions Amazon for success in the athletic apparel industry, which is projected to be worth 174.72 billion in 2018. With a clothing brand like Nike under their belt, it's clear that Amazon is going to be a force to reckon with in apparel.
Why This Partnership is Good for Amazon
A partnership with Nike allows Amazon to acquire a new audience of customers while retaining current customers with one-stop convenience. It also represents a step in the right direction in Amazon's plans to dominate in the apparel industry.
The Cons: What Wasn't on Amazon's Wish List
Although Amazon is clearly benefitting from having Nike hosted on their website, they can't have everything on their wish list! Some of the areas Amazon may have to compromise include design modifications and cross-selling.
Based on what we know from Nike CEO Mark Parker, Nike's partnership with Amazon will include more control over how Nike's products are marketed. While this may not seem like a big deal, it means that Amazon may miss out on two things they had when relying on third-party distributors:
The complete Amazon experience
Optimization of page features
These two aspects of the Amazon website go hand-in-hand: because Amazon has clearly optimized their product pages for conversion and brand awareness, certain features like related products, photos, and drop down menus have been placed strategically for sales. If Nike demands full control over their Amazon web page, they may request that all of these features be changed for their benefit. This means Amazon is back to square one when it comes to optimizing their website for conversion, and that they won't be able to deliver the same Amazon experience their customers have come to expect.
Another potential disadvantage for Amazon is the loss of their cross-selling feature on product pages. For example, when I look for a pair of Nike Roshe shoes on Amazon, I'm also presented with a series of sponsored products that are meant to complement the purchase I'm looking to make.

A quick look at these sponsored products lets me know that I can purchase a pair of JiYe running shoes for $44 less than Nike shoes, which may lead to a change in my purchase intentions. This is a feature that Nike will likely request be removed from their brand page on Amazon, meaning that Amazon would no longer benefit directly from the sales of related products.

Why This Partnership is Bad for Amazon
Amazon has worked hard to optimize their website for the conversion of online window shoppers into customers. Cross-selling plays an important role in making this happen. A partnership with Nike may threaten the work that Amazon has done in this regard if special requests are made to customize their web page.
Nike + Amazon is a Partnership to Nurture
While the Nike and Amazon partnership is still in beta, we can't wait to start shopping for our favorite athletic gear through our favorite online distributor. Clearly, there are two sides to every coin, and both sides of this agreement will have to give a little to get a lot more. At the end of the day, we believe that the positives of this agreement far outweigh the negatives, and we'll be checking out with free two-day shipping as soon as we can!
What do YOU think of the Nike and Amazon partnership?  Tweet us @smilerewards - we'd love to hear from you!