The beauty industry is one of the most competitive markets out there. With extremely high purchase frequency and an ever-broadening line of products, customers have more options than ever before. So what makes them choose you?
As advertising costs continue to skyrocket, retention marketing is becoming even more important. This has led to more and more beauty brands exploring the idea of brand communities. With rewards, these brands have been able to encourage customers to join, engage, and share their community with others, helping them retain more customers and increase customer lifetime value.
The best beauty brand loyalty programs
The following beauty brands have done an incredible job of building strong brand communities with rewards that provide value for their customers all over the world.
Blume's Blumetopia
Since launching less than 5 years ago, this female POC-founded brand has been setting a new standard for skin, body, and period care, while building a thriving community along the way. Blume welcomes customers to their top-tier brand community through their rewards program, Blumetopia, based on values of confidence, friendship, and self-love. Customers know that this program is about more than just rewards right when they land on this beautifully branded explainer page from the program name, "Blumetopia". The clever play on "utopia" allows customers to know they've arrived at the perfect place.
One of the most important things to do as a brand is meet your customers where they are. Blume does this by connecting with their customers via social media. Blume uses its loyalty program to build its community outside of their website. Two of their VIP rewards for their top 2 tiers are being on their 'Close Friends' Instagram story and receiving an invitation to their private Facebook group. This is a really great example of exclusivity done right. Rather than adding extra coupons or VIP tiers, Blume offers customers motivating rewards that they truly desire and will work towards.
From day one, Blume has been a brand centered on helping its customers look and feel their best and Blumetopia is the perfect tool to achieve this. With a playful, on-brand explainer page, VIP tiers with exclusive community-driven rewards, and an effective referral program, Blumetopia leaves customers feeling euphoric and satisfied every time. The result is a world-class loyalty program customers can't wait to join, love to engage with, and are quick to share with their friends.
Jelcie Rewards
The beauty industry is one where appearances really do matter. This is why including social proof from your previous customers is a great tactic for beauty brands. Take Jelcie Nails for example–this longlasting, semicured gel nail brand leverages all types of user-generated content from social media influencers to customer reviews right on their website. Giving your customers actual proof of your product's quality is a great way to build trust and authenticity in their mind. In this case if a picture is worth a thousand words, then is a video worth a million?
💗
"We noticed the popular content for Instagram was showing off your nails. If you have a really pretty nail, that can get you millions of views."
- Florence Kwok, CEO of Jelcie
This beauty brand originally launched in 2020 and has continued to grow ever since. The secret to their success? Letting their community do a lot of their marketing for them. Jelcie has leveraged the power of micro-influencers on social media to grow their brand. With hundreds of branded videos on TikTok, Instagram, and YouTube, Jelcie Nails truly became an internet sensation.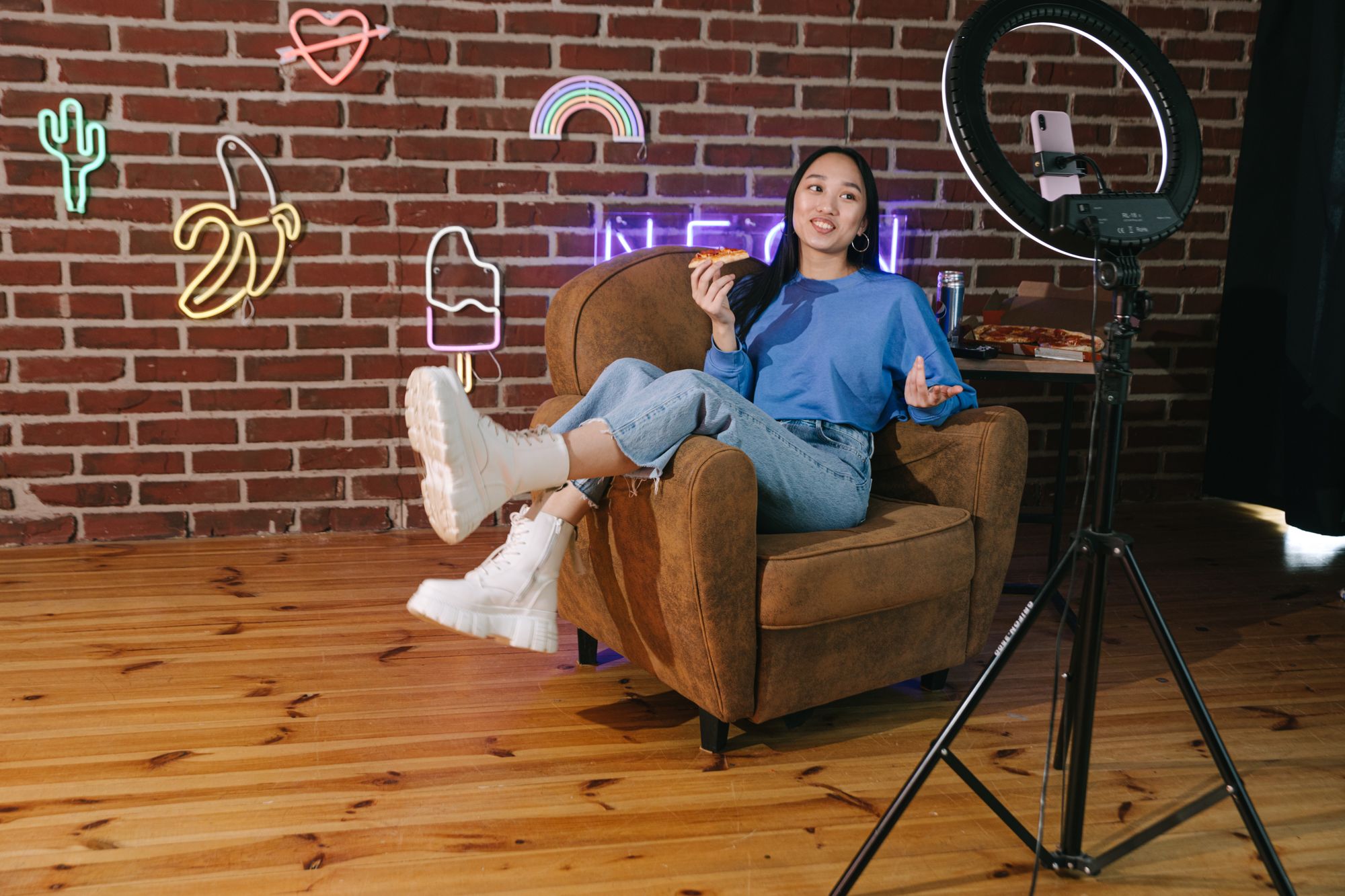 Jelcie continued their growth with the help of a referral program, points program, and tiered-VIP program. Customers are able to earn a free set of gellies for every 3 friends they refer, who get 15% off their first order. By pairing their points program with their referral program, Jelcie motivates customers to continuously come back in order to redeem those points. From their community marketing to their loyalty program, Jelcie Nails seals the deal.
Facetory Rewards
Skincare routines are all the rage these days whether you want to treat yourself to a face mask for some me-time or develop an elaborate nightly routine to achieve glowing skin. With an influx of new products reaching the market every day, it's important to stand out in your customers' minds. Korean beauty brand Facetory does this in several ways, including a subscription box model to increase repeat purchases, a customer loyalty program, and unique rewards.
Facetory rewards customers for sharing on social media, leaving product reviews online, and celebrating a birthday. This encourages customers to keep interacting with the brand even after they've made a purchase, increasing customer engagement. Facetory's rewards program also gets an A+ for their points redemption options. Customers are able to redeem their points for money off of their subscription, increasing the likelihood of repeat customers. They also allow customers to redeem their points for free products, which avoids diluting their brand image to appear as a luxurious beauty brand while also encouraging new product trial.
💗
"Our loyalty program has helped us increase customer retention, repeat purchases, and encourages customers to spend more money in order to earn rewards."
- Sang Lee, CEO of Facetory
With everything from skincare quizzes for custom product recommendations to unique, exclusive rewards, Facetory offers a loyalty program that will leave customers wanting more.
Thunderbird Skin's Good Skin Rewards
Thunderbird Skin's Good Skin Rewards is an example of a smaller beauty brand making big moves with an effective loyalty program. This Indigenous-owned, English skincare company has a rewards program that's on brand and on point in terms of offering multiple earning and redemption options. "Smile.io has been easy for us to integrate into our website with no hassle in setting up and managing it," co-founder and co-owner, Scout tells us.
For starters, Thunderbird Skin effectively named their program 'good skin' in-line with both the products they sell and their customers' ultimate goal. They get another point for branding when it comes to their reward points name–GlowUp points. Another clever skin-care pun targeted at their brand values? We can't get enough. They also make it extremely easy for customers to join their brand community by including a branded launcher button on every page of their website.
💗
"It means the world to us that we can help people get their confidence and lives back. We never tire of the emails and it lights up the studio every time we get one."
- Susie, Co-founder of Thunderbird Skin
Originally started to deal with co-founder Scout's personal battle with eczema, Thunderbird Skin is authentic and open in their marketing. And as a result, their Rescue Balm product has become an award-winning best-seller. With over 100,000 users worldwide, it's clear customers love the product. And when a product's that good, people can't wait to tell their friends about it. This is why Thunderbird Skin's referral program is great. With new users getting £10 off their purchase and referring customers getting £20 off, it's the perfect incentive for both parties to make a purchase.
Glow Recipe's Glow Rewards
If you're looking for a fun and unique loyalty experience, look no further than Glow Recipe.  Glow Recipe has designed their Glow Rewards program as a cohesive extension of their brand, using consistent brand icons and colors to communicate the benefits of their three-tiered program. Whether customers achieve a Bouncy, Dewy, or Ultimate level of Glow, they're treated to a consistent brand experience that helps extend the value of their products beyond the initial transaction.
This value is easy to see when you consider how customers can redeem their rewards.  Where other programs only give customers points or standard free products as rewards, Glow Recipe actually offers their loyal customers a number of diversified rewards, including the opportunity to preview exclusive new products or become a member of their product Tester Panel.
These exclusive experiential rewards demonstrate Glow Recipe's understanding of their customers base and what they look for in a program. With Glow Rewards, Glow Recipe goes the extra mile to show their customers how much they appreciate their business and how valuable that business is to their overall success.
Spectrum Collections' Beauty Points
As soon as you land on Spectrum's website, you know you're in for something special. From Emily in Paris collaborations to Disney themed products, their site is bright, colorful, and enchanting–three adjectives that apply to their rewards program, too!
Their beautiful explainer page makes heavy use of branded photography and custom fonts to clearly describe how members can earn and spend points, making it easy to join and get engaged right away. However, while the rewards they outline on their page are great, it's the rewards they give out for free that truly make their loyalty program stand out.
When you're a member of Spectrum's brand community, you're treated to a huge variety of value-added content that enhances your experience not only with their brand but with beauty products as a whole. Although this beauty brand is based in the UK, it simultaneously provides value to customers all over the globe through their Business and Beauty Blog. From a personalized podcast from the founders, to How-to-Guides, this blog has everything makeup gurus and beginners could want.
Sticking to my skin care regime, I've written out a new one and stuck it up on my bathroom wall to remind me of all the steps I should be doing but don't always stick to due to time of health.

— Sabrina (@Sabrina7UK) January 10, 2023
Spectrum goes one step further by creating a brand community where members can connect over things outside of their product lines. For example, their virtual #SpectrumChats on Twitter give customers a place to connect with each other and the brand on a more personal level. These types of unique experiences are what stick out in customers' minds and build strong relationships.
With so many amazing pieces of content at their disposal, Spectrum's beauty-minded customers get excited to share their new expertise with others. This extends Spectrum's reach beyond their normal marketing efforts, reinforcing their brand community and getting new customers to join their program in one sweep.
Luxury and social status are the keys to success for beauty rewards
Whether you're only starting to build your beauty brand community or looking to strengthen an existing one, these six brands make it easy to see that a rewards program is the perfect tool for the job.
By offering your customers what they truly value in the form of exclusive VIP status and early access to new products, you can motivate more of your shoppers to choose you first when it comes time to replace their signature lip color or exfoliating face mask.
Editor's Note: This post was originally published on November 21, 2014 and was updated for accuracy and comprehensiveness on January 27, 2023.
Subscribe to Talking Shop
Learn from other small businesses delivered to your inbox