When you decide to start a loyalty program, you want to get everything right.  From the value of the rewards you offer to your program branding, you take the time to research everything you can, and why shouldn't you? You want to get it right the first time, and looking at what others are doing will help you do that.
However, over the years we've noticed an interesting trend in how most brands do research.  No matter how prepared they try to be, many of them seem to ignore one of the most important rewards experience elements: their program's name.
A loyalty program's name is often undervalued but is crucial to establishing a relationship with those who join.
Ultimately, your program's name is responsible for setting the tone for your shoppers and members. It can be the difference between a customer choosing to join your brand community or shop somewhere else. If you want your program to perform its best, that means a generic name like "My Points Program" just won't cut. Instead, you want to make it sound exclusive, exciting, and on-brand so that your customers actually want to take part in it.
So how do you do that? To help get your creative juices flowing, we're going to start with a few quick tips on naming your loyalty program and then tell you about 5 of our all-time favorite program names.
Let's take your naming game to the next level!
How to properly name a loyalty program
When it comes to naming your rewards program, there are 2 big ideas you need to keep in mind.
1. Establish an emotion
Above everything else, you want your program's name to evoke an emotion in your shoppers. There are two reasons for that. For starters, loyalty is an emotion your customers feel for your brand. The emotion your program's name creates will influence your members' perception of your program and help establish that long-lasting commitment to your store.
Secondly, emotions are one of the best ways to encourage customers to join your brand community. In a world where customers are looking to connect with brands on a deeper level, what you name your program can go a long way to making them feel like your community is exactly where they want to be.
The trick is to inspire an emotion that aligns with your brand and the products you sell.  No matter what type of products you sell, emotion is key to building a relationship with your shoppers.
2. Incorporate your loyalty program currency
Customers will only want to join your rewards program if they believe it can deliver value. This is why an amazing rewards currency can be instrumental in delivering on that promise.
For example, a cosmetics company who offers customers 'Beauty Bucks' as part of their 'Beauty Bucks Boutique' program sounds a lot more appealing than a competitor that rewards shoppers with 'Beauty Points' for joining their 'Rewards Program'. By putting value at the forefront of their program, the first brand is guaranteeing its members an exceptional experience that is satisfying and on-brand.
Your program name needs to clearly communicate the value of joining your program.
When you incorporate your currency into your program name, you build a clear connection between the value you're promising and the value you're going to deliver. This correlation will strengthen your program as a whole and help emphasize the value customers can expect to receive after joining your brand community.
The best loyalty program names
Now that you know how to effectively name your loyalty program, it's time to show you what that looks like out in the wild. Every great rewards program is able to create the desire to join, engage, and share, and the following 5 examples do a great job of not only creating community but maintaining it, too.
D'addario's Players Circle
For those of you who aren't familiar with D'Addario, they're a world-renowned instrument and music accessories brand. Most popular for their guitar strings, D'Addario chose to name their loyalty program after their ideal customer: players.
This name works on two levels. For one, it explains the type of people that will benefit the most from participating in the program (players of instruments). It then pushes this categorization even further by adding an element of exclusivity with the word "Circle". By using a circle, D'Addario is implying that the rewards program is only open to like-minded instrumentalists who take their craft and the instruments they use seriously. Who wouldn't want to be a part of that exclusive group of people?
As a name, Players Circle does an amazing job of both explaining who benefits from the loyalty program and creating the desire to join.
Blume's Blumetopia
Blumetopia is one of our all-time favorite reward experiences. From the second you land on their website, you're treated to a completely branded experience encouraging you to reach Blumetopia.
From their beautiful explainer page, to their friendly and fun calls-to-action (CTAs) like "Are you a Blume Babe?" Blume delivers an on-brand customer loyalty experience. They've done a phenomenal job of tying together their program name and reward points name. Blume's 'Blume Bucks' are easy to remember because of the inclusion of the brand's own name, the association with cash, and the use of memorable alliteration.
The use of the term "BBs" is also entirely appropriate, as the term is slang for baby, a flirty and fun term of endearment.  This value of creating an inviting brand community is further driven home by the VIP tier titles of: Friends, BFFs and Soulmates. It's clear from the second you land on Blume's website that they want their customers to feel like they are entering a utopian universe. This 360 degree rewards experience demonstrates the strength of their loyalty program name as well as the value of belonging to their brand community.
Left Field Brewery's Fan Club
Left Field Brewery's Fan Club is another great example of making sure your loyalty program name aligns with your brand values. This sporty beer brand makes baseball references all over their website from their store name to their product names like Seven Inning Seltzer to Squeeze Play.
The Fan Club is no different as an obvious reference to sports fan clubs. Left Field Brewery hit a homerun with this name for 2 reasons. First, with a message that says, "The Fan Club is our small way of saying thanks for your support," it shows that they are their customers biggest fans. Second, the use of the word 'club' is associated with a tight-knit group that people want to join–exactly what your loyalty program should be.
Left Field Brewery knocks it out of the park again with their loyalty program social media marketing. By promoting their program on Instagram through helpful tutorials like this, they're ensuring customers know exactly how to use their program and get the most value out of it. No curve balls around here for their Fan Club!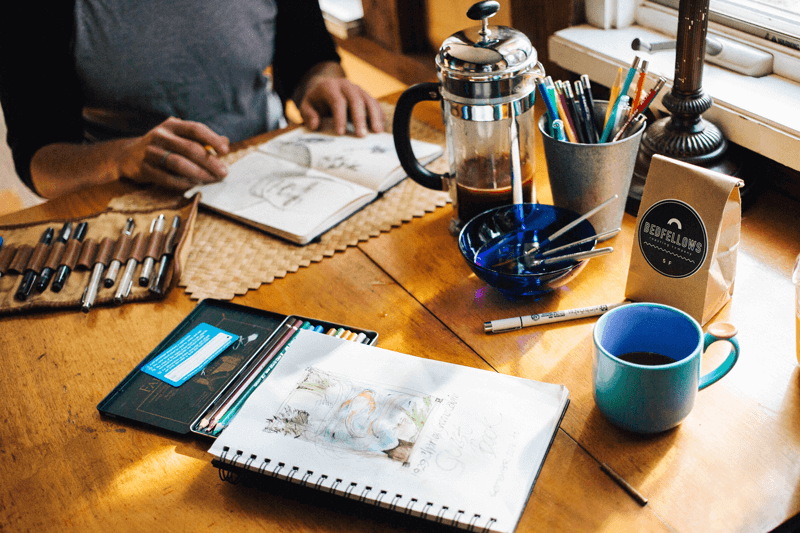 Sephora's VIB Rouge
Whether you're a makeup artist or not, you've probably heard about Sephora's loyalty program. That's because their VIB Rouge program is arguably the best loyalty program in the world, making it the perfect example to learn from.
The acronym VIB is what makes this name so outstanding. VIB stands for "Very Important Beauty," playing on the concept of VIPs. This fits perfectly with Sephora's three-tiered program structure which requires customers to spend over $1,000 per year to unlock the coveted VIB title. While this might seem like a steep "membership fee," it also makes the program feel extremely elite which is hugely motivating for their target customer.
This, combined with the VIB pun, is why so many people brag about becoming members.  If you don't believe me, just do a quick search on Instagram, Twitter, or Facebook for #VIBRouge and you'll see what I mean. With over 80K posts using that hashtag on Instagram, it's clear customers are proud to be a VIB Rouge. Obviously the success of this program isn't based purely only on its name, but we definitely think it's a significant factor.
Designer Bums' Camp DB
When a loyalty program brings you on an exciting journey through a screen, you know it's a good one. Australian reusable diaper brand, Designer Bums, takes its customers an exciting camping trip through their loyalty program, Camp DB.  
We love this loyalty program name for many reasons. For starters, it incorporates the brand's initials so it's easy for customers to remember. Second, it transports customers into an entirely new world–one filled with exciting challenges and the opportunity to make their way through a loyalty program map to collect badges and rewards along the way. Camp DB is definitely one of the most creative loyalty experiences we've seen and we're loving every aspect of it.
Customers have the opportunity to level up through different VIP tiers at Camp DB. Just like a scout earning their badges at camp, customers can go from a 'Happy Camper' all the way to a 'Star Gazer', earning more exclusive perks along the trail. Their VIP tier names are also perfectly in-line with the program name. We don't know about you, but we definitely want s'more of what Designer Bums is bringing to the (picnic)table.  
The key to a great loyalty program name
All in all, we think it's clear that an amazing loyalty program name is one that's related to both what you do and the brand community you are trying to build. When you establish the right emotion and relate your program to your brand, the rest will follow (specifically more loyal, engaged customers).
Bonus: Brand your Smile loyalty program like a pro
Editor's Note: This post was originally published in March 2016 and was updated for accuracy and comprehensiveness on January 23, 2023.
Ready to name your own loyalty program?
Build a loyalty program in minutes