Big brands like Amazon and Cineplex have proven that a well executed rewards program can work wonders for a brand. That's because a rewards program is an extension of your brand, one that transforms your relationship with customers into something that isn't purely transactional. Your program is the best way of thanking your most loyal followers, engaging your soon to be loyalists, and getting new people to jump on board.
However, because it holds so much importance there are a few things you definitely want to avoid with your program.  A few small slip-ups may land you in your customers' bad books, and as large companies like Old Navy, Dillard's, and Uber can tell you, no company is too large to have their customer experience go from good to bad as a result of their rewards program.
Let's take a closer look at what happens when large rewards programs fail.
Old Navy complicates their program
Customers love Old Navy for their fashionable staples at low prices. So it makes sense that they have a rewards program offering even more savings and rewards. However, where Old Navy misses the mark is complicating their program with too many membership options and misleading earning and redeeming actions.
Old Navy revamped their loyalty program in 2021 in an effort to streamline the loyalty experience for all of Gap's brands: Gap, Old Navy, Banana Republic, and Athleta. Where customers previously had to sign up for a credit card at each store, they can now sign up for any of them and be a member of Navyist Rewards. Seems like a great idea at first, right?
Well, with the redesign of their program, Old Navy also blurred the lines between their free membership and credit card holding members. Card members receive a one time 20% off discount when using their card for the first time and earn 5 points for every dollar spent compared to 1 point per dollar spent that regular members earn.
However, some of the most beloved cardmember-only rewards like free shipping are available to everyone now. Loyal customers are frustrated with the lack of exclusivity of the rewards and are having a hard time finding the benefits of the card.
Old Navy complicates their rewards experience even more through their "SuperCash" rewards system. Customers, loyalty program members or not, are rewarded with heavy discounts after making any purchase with Old Navy. However, customers need to act quickly because these coupons are usually valid for about a week.
With so many different reward options for the everyday shopper, it's difficult for customers to figure out what program they're a part of and what rewards they are eligible for.
Where Old Navy went wrong
Old Navy went for the more is more approach and the result was a complicated mess of confusing rewards.
They even decided to toss in VIP tiers to the mix. While these are a great way to motivate customers, their approach has too many elements and needs to be simplified. For starters, the "Enthusiast" and "Icon" tiers seem to offer cardmembers some level of exclusive benefits at first glance. However, once you crunch the numbers for their "Icon" level, a regular program member actually reaches the tier at the same time as cardmembers. This provides little incentive to sign up for the card.
What to do instead
Keep it simple and remember that sometimes less really is more. While Old Navy's intentions were in the right place–creating a seamless cross-brand loyalty experience, the results were confusing program rules.
We recommend staying away from loyalty credit cards and allowing customers to earn points through accounts linked to their emails. It's easy for them to remember and gives them one less card to shove into their wallet.
Dillard's does not make the rewards experience motivating
Dillard's is an upscale department store with many locations across the United States. As a luxury brand, they've tried to avoid heavy discounts within their loyalty program to avoid diluting their brand image.
The result? A $10 or 10% reward for every $750 spent. We don't know about you, but that's certainly not making us run back to the store to earn that reward anytime soon.
With so many other large luxury department stores in the mix, Dillard's offers customers the chance to sign up for an exclusive Dillard's credit card, or one that integrates with American Express. However, the hassle of signing up for another credit card is not worth the hundreds of dollars you have to spend to get $10 or 10% off in return.
When Dillard's originally launched their credit card rewards program in 2004, customers were excited about the chance to get perks like free shipping, gift wrapping, and excellent customer service. However in recent years, Dillard's changed their program, making those perks available to Elite Status customers only. This means customers now have to spend at least $2000 annually for the same perks they used to receive at the entry level.
Where Dillard's went wrong
Understanding your customers' motivations is absolutely necessary to ensure that you don't make the same mistake that Dillard's did. Offering a better reward does not necessarily mean a more expensive reward. Instead, it could simply mean delivering a reward that is more fitting for your audience. In Dillard's case, exclusive experiential rewards such as personal shopper assistants, free alterations, valet parking, or events with designers would better fit the luxury experience they are trying to create. Customers have to spend hundreds of dollars for a reward that is worth less than 1.5% that.
Customers clearly are not thrilled about this rewards experience. With difficult qualification requirements and severe consequences for late payments, the pros don't outweigh the potential cons for this card. While Dillard's attempts to reward customers with something they'll love, they leave them disappointed and unmotivated instead.
What to do instead
Ensure your rewards experience is motivating and fair for your customers. First, ensure you are offering rewards that your customers want. Limited-edition products or experiential rewards are great ways to offer unique rewards. Next, gamify your rewards experience through VIP tiers or progress bars to show your customers how close they are to the next level or reward. Finally, ensure you have a healthy trade-off between the number of points your customer needs to earn to redeem their first reward. You don't want your customers having to spend years making purchases before they get their first reward because chances are, most won't stick around that long then.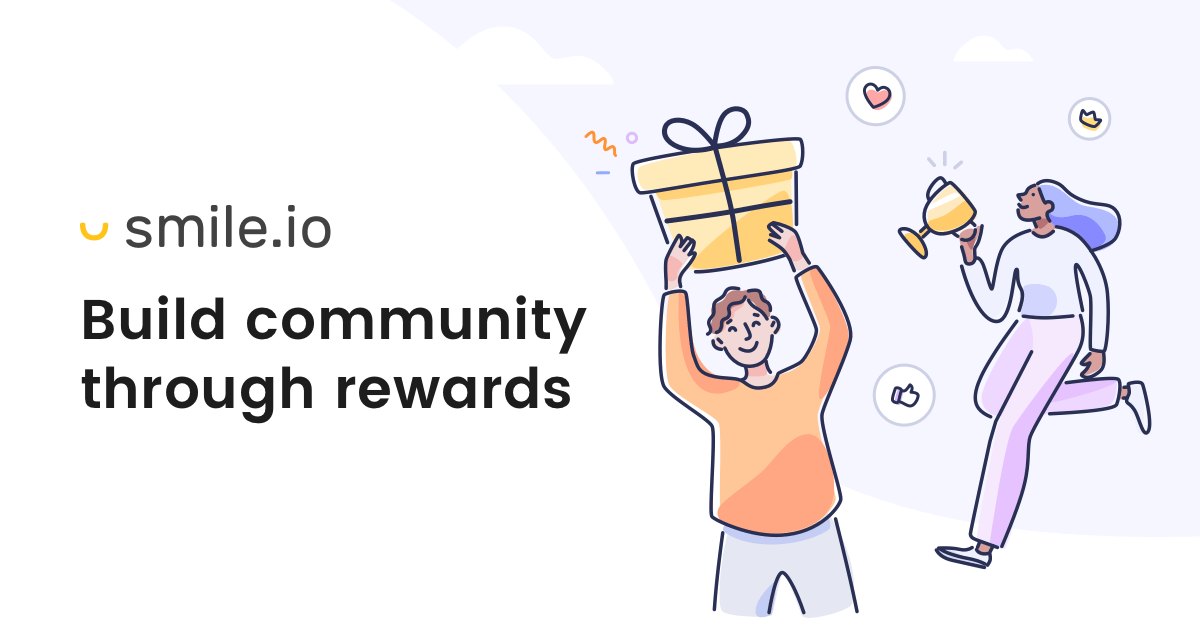 Uber doesn't make rewards available everywhere
When it comes to ride-sharing apps, Uber is often considered the best of the best. With the ability to compare ride options and prices, customers can choose from using Uber Green to ride in electric vehicles or a luxurious Uber Black with a professional driver.
And their loyalty program, Uber Rewards is just as accommodating at first glance. With four different tiers from Blue to Diamond, customers can work their way up to more exclusive rewards like double points on Uber Eats or access to highly rated drivers. It's this kind of attention to customer detail that has made Uber such a huge success.
Their service is available in over 10,000 different cities across 80 countries. So what's the problem you ask? Uber Rewards is only available in 6 countries. Customers outside the United States, Australia, France, Brazil, Mexico, and New Zealand don't have access to any of the perks available.
Uber also eliminated their rider referral program which was an integral part of their brand for years. At its inception Uber offered a $20 reward for both the referrer and referee, it then shifted to at about $2 off each of the referee's first three rides, to no referrals at all. When your brand is built on a referral program as iconic as Uber's, having it vanish before your customers' eyes leaves customers confused and disappointed.
Where Uber went wrong
By not being overly open and clear with their policies Uber disappointed customers across the globe, and left them confused with how they can redeem their points. Advertising Uber Rewards creates excitement only to leave customers annoyed when they log onto the app and see the program is unavailable in their country.
An even bigger issue is that the points are seemingly not transferable across countries. A customer who tried to redeem her points in Paris was frustrated to learn that they were not valid internationally, outside of the United States. Again, by being unclear about their points redeeming conditions, Uber missed the mark. Uber may take their customers wherever they want to go, but their rewards are evidently not allowed to tag along.
What to do instead
The biggest lesson here is wherever you have customers, you should have your loyalty program available. By not doing so you run the risk of making some customers feel neglected, left out, and less important than others.
The best way to avoid this type of shortcoming is by maintaining clear and consistent messaging and on how your program works. Being vague, unclear, and debatably deceptive just isn't going to fly when it comes to customer rewards programs. A great strategy is using various platforms to explain how your loyalty program works. We recommend creating a loyalty program explainer page, posting about it on social media, and using email marketing to explain the ins and outs.
How to Avoid These Rewards Program Failures
In their own ways, each of the companies mentioned here made a few mistakes that resulted in a lot of customer dissatisfaction. This also goes to show that if these giants aren't immune to rewards program failure, then none of us are either!
So no matter how big your brand is, there's no doubt that rewards programs can be a tricky retention tool to handle. However, at the end of the day the goal should always be to make your customers smile, and in that pursuit we can learn a lot from these companies in both their successes and their failures.
Take notes from the world's best rewards programs.
Read our ebook featuring the best of the best.