Imagine having customers that continue to engage with you beyond your products. This is a sign of a loyal brand community, and some of the most successful businesses are strong because of it.
Building a great brand community can be done in three steps:
First, you need a captivating reason for members to join.
Secondly, you need to make it worth their time to engage with each other and with your brand.
Finally, it has to be easy and valuable for members to share your community with others and help it grow.
Once you have all three steps working together, you've got yourself a brand community.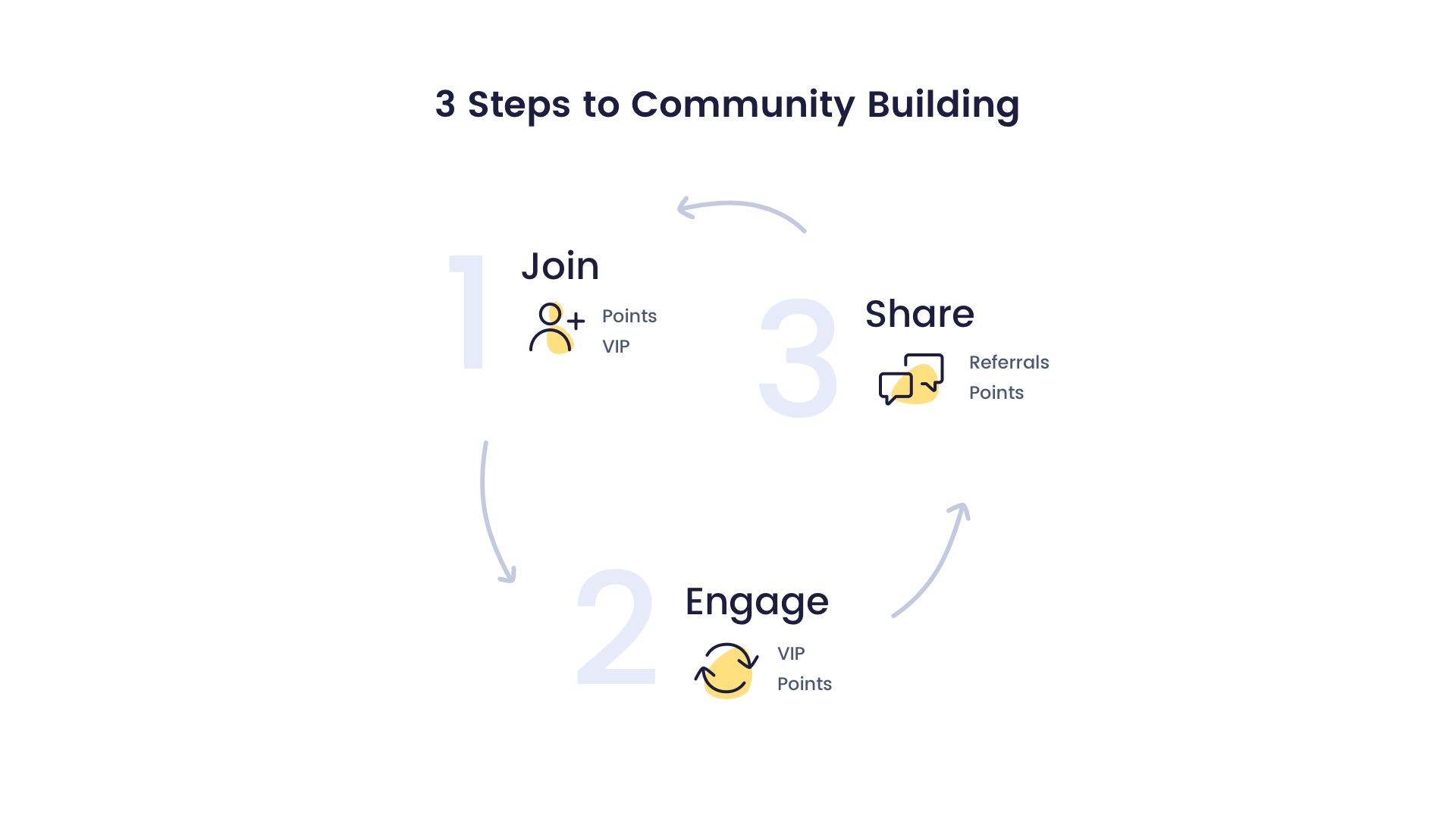 What is a brand community?
A brand community is a group of customers who are invested in a brand beyond what is being sold. So, while this might be a new idea for you, many of the world's best brands have been putting community building to the test for years.
To get an idea of what this community building looks like in action (and to get you inspired to build your own), let's take a look at 8 of the best brand communities and what makes them so great.
Gymshark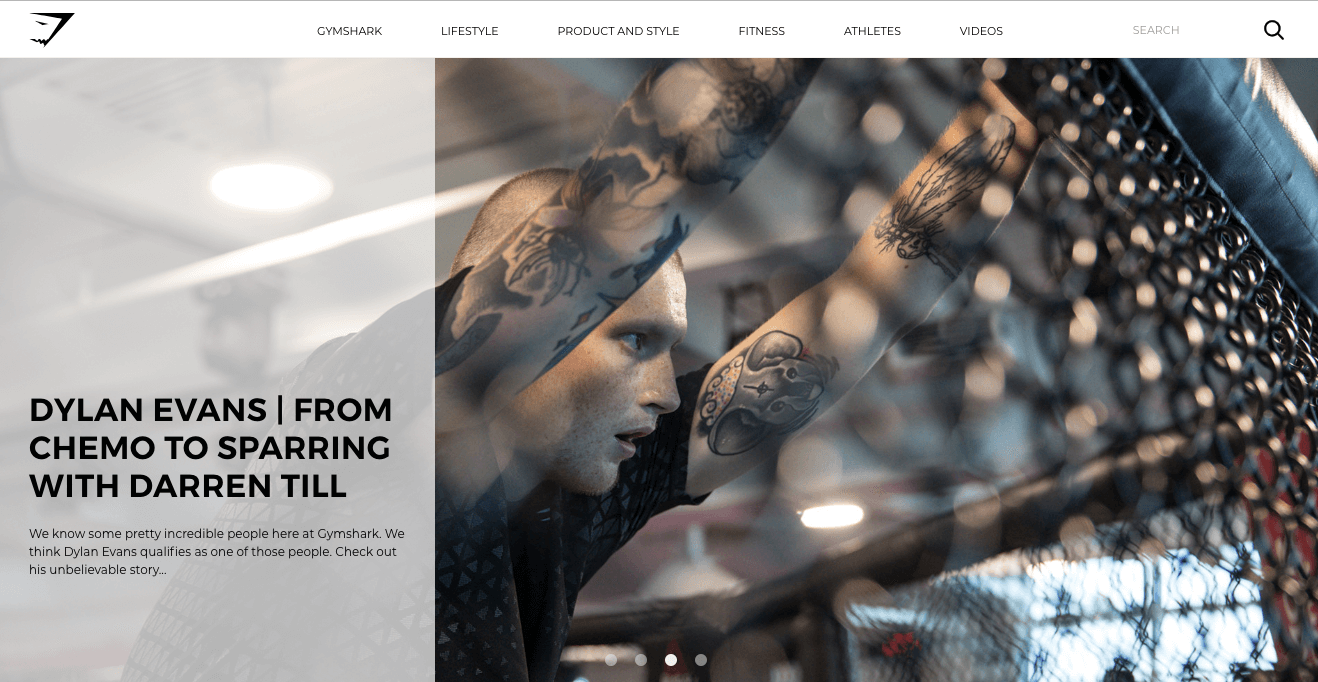 Gymshark has become one of the fastest growing fitness apparel brands in the world, and its incredible growth is largely fueled by the strong community they have built around its brand. Using their Gymshark Central blog as a hub, they make it easy for new and returning customers alike to dive into their community without having to do any heavy lifting.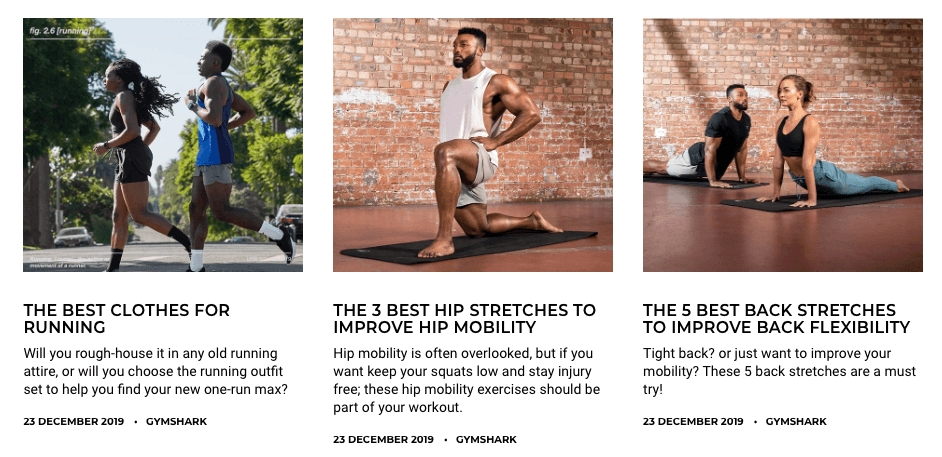 With articles loaded with tips, tutorials, and exercises, their blog is jam-packed full of health and fitness-related information that has clearly positioned them as their members' go-to source for anything health and fitness related. This makes it easy for customers to decide to purchase their products as a way of strengthening their connection with the fitness community.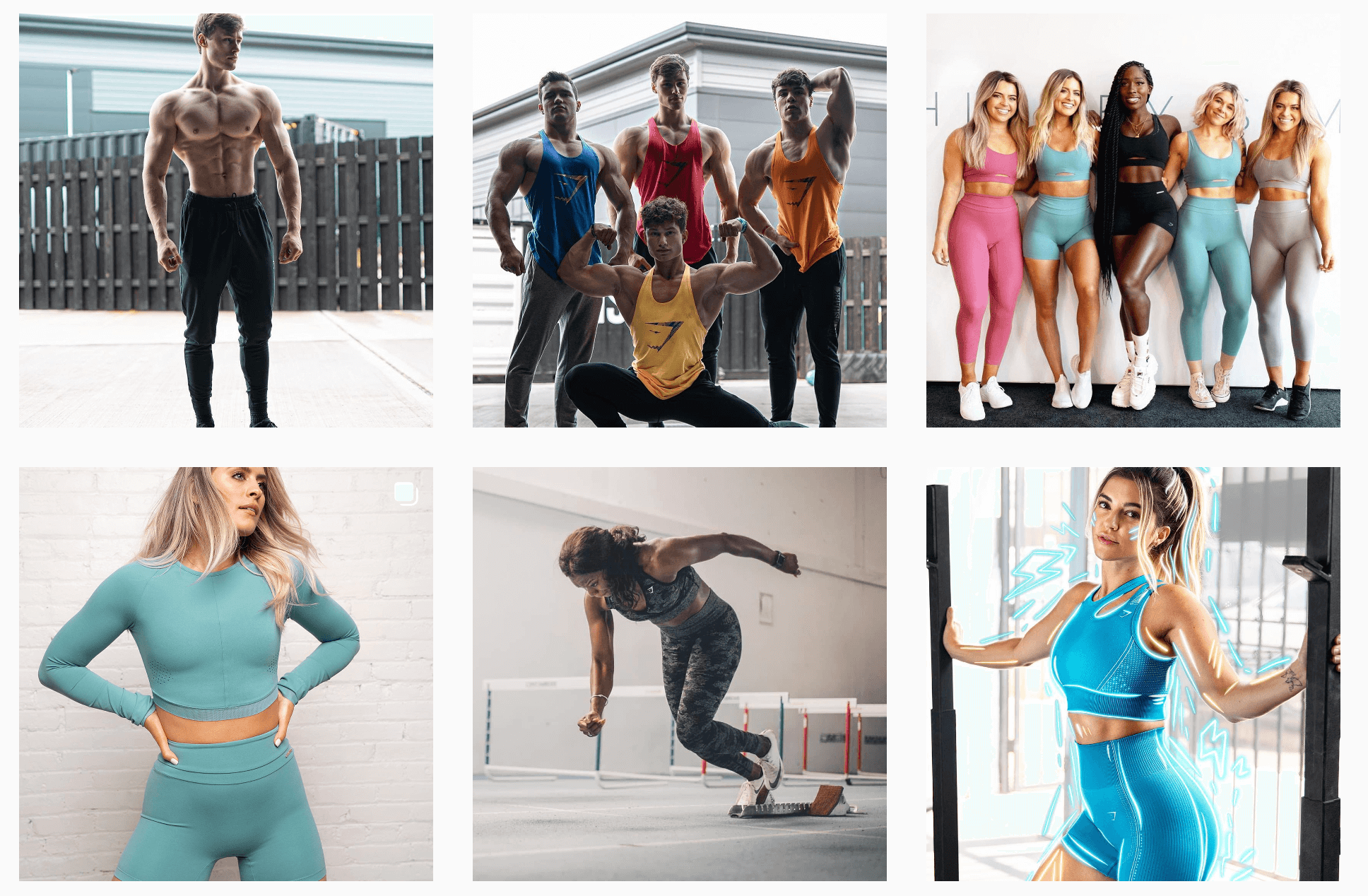 Gymshark's strong value-add marketing strategy is also evident through its team of athletes and influencers. With 6 million social followers just on Instagram, each of Gymshark's athletes and influencers are handpicked to represent the brand to their own communities. This gives them the chance to individually engage with their own loyal fans on a personal level as a reflection of the Gymshark brand.
When you combine these social interactions with their strong purchase intent, Gymshark customers are given many opportunities to continue engaging with the brand over time, and almost as many opportunities to share their Gymshark experiences with their own communities.
This is most clear at Gymshark's many pop-up shops that spring up across the UK, and ultimately leading them to open up their first retail location in London. Featuring special sales as well as live classes, demonstrations, and appearances from Gymshark athletes, these are highly-anticipated events that have community members waiting for hours for the doors to open in the hopes of scooping up some exclusive gear and meeting up with other Gymshark fans.
By growing their community both on-and-offline, Gymshark is a prime example of what it means to build a brand experience customers can't wait to be a part of.
Charlie Hustle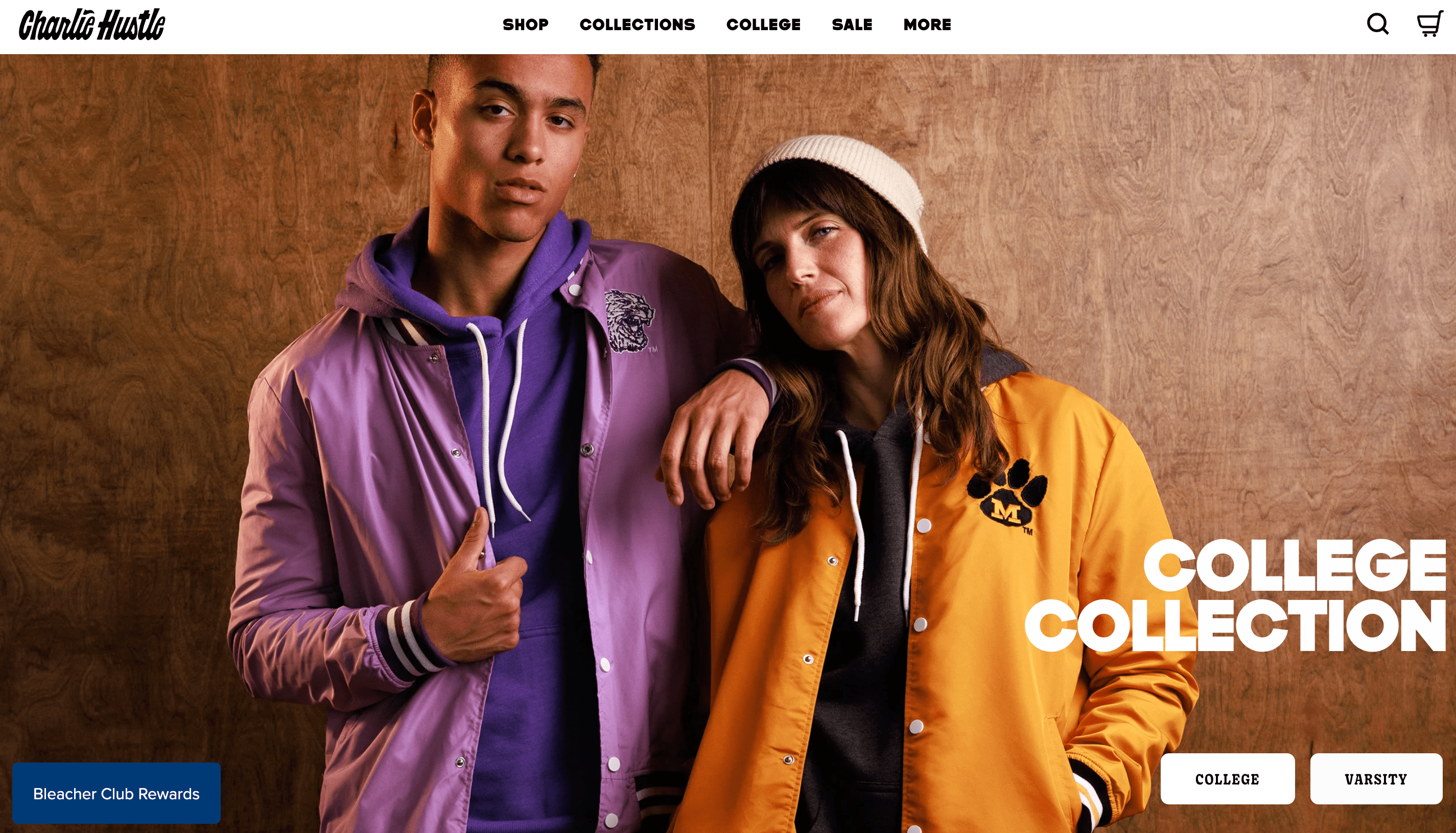 There are very few things that can bring people together to form a strong community like sports can. Rooting for your favorite team automatically creates a connection with other die-hard fans, and that's exactly what Charlie Hustle has taken advantage of to create their brand community.
This sporty t-shirt brand offers customers the chance to show their hometown pride through their Kansas City-dedicated clothing. A brand community doesn't have to have members across the globe to be successful–sometimes keeping it local helps you score big.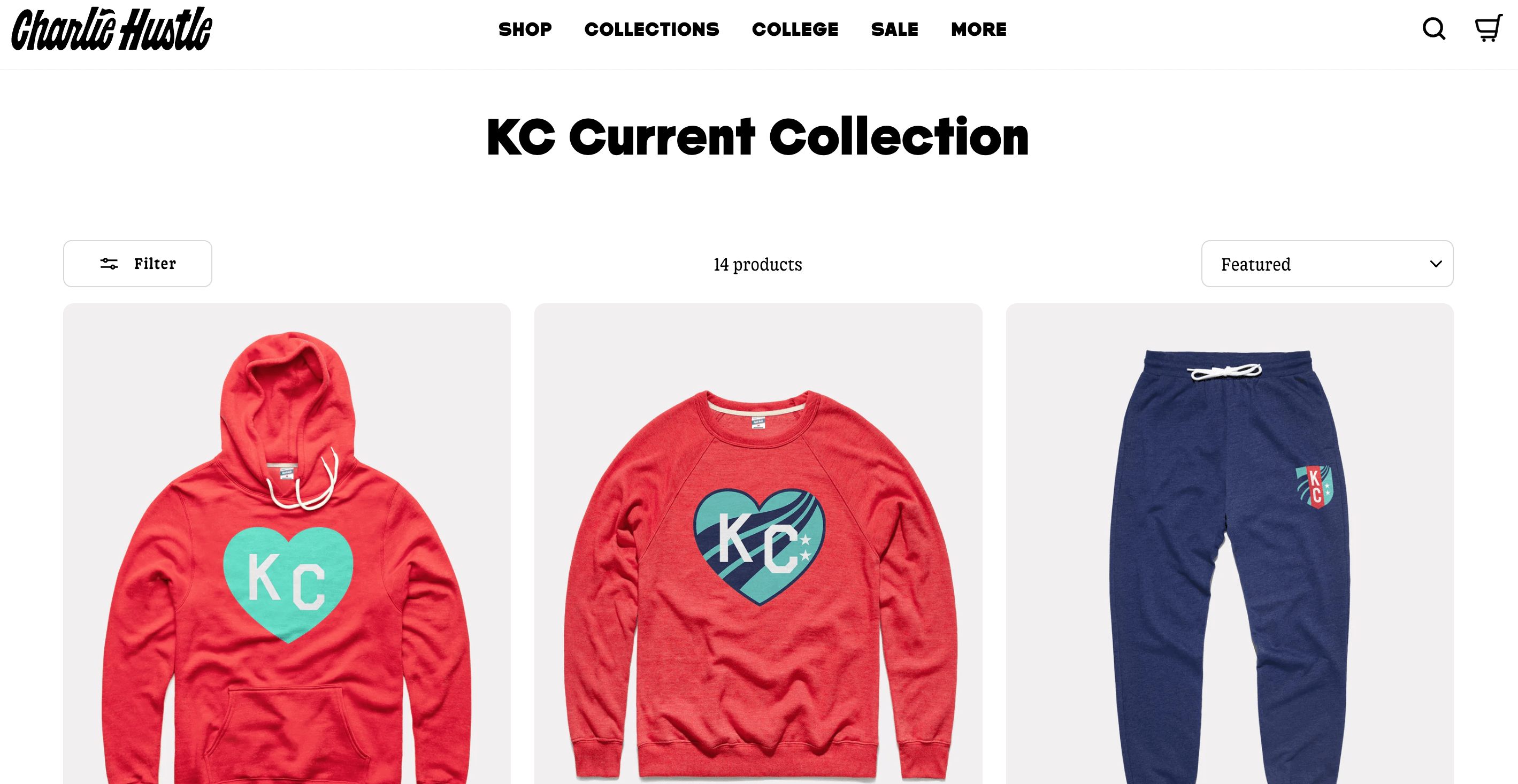 What customers love most about Charlie Hustle is the feeling of community that is intrinsically  displayed in every t-shirt. From their vintage-made-fresh style to the Kansas City branding on each piece of clothing, customers are easily recognizable as a part of the Charlie Hustle community when they wear their tee.
It's not just the fashion that draws customers in, though–Charlie Hustle's Communi-Tees line is dedicated to raising money for a local organization. For example, their Operation Skyline Tee raises money for helping children who are in poverty in their city. Allowing customers to support a cause that's so close to home is what makes Charlie Hustle's brand community so successful.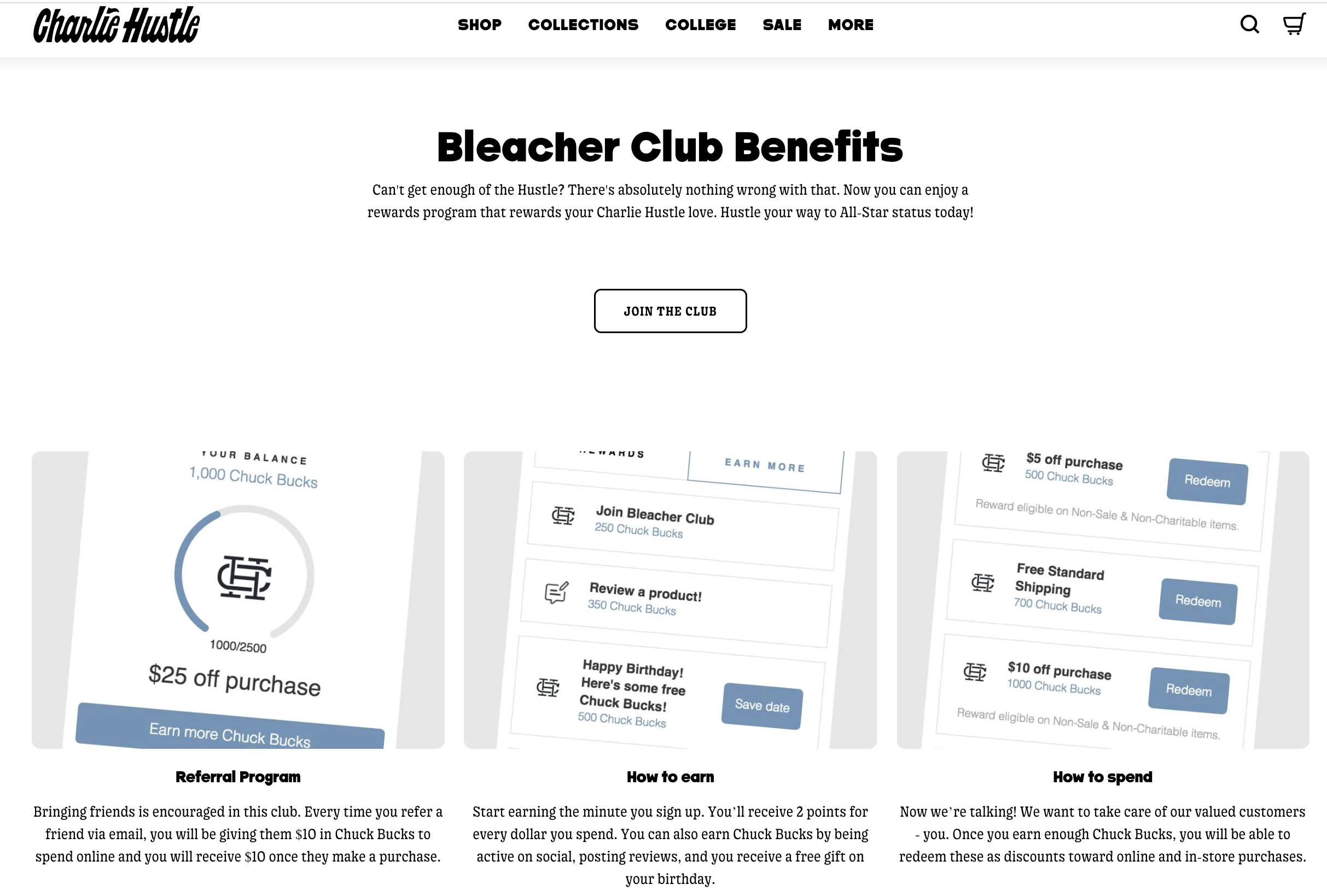 Along with its socially responsible values, Charlie Hustle offers a rewards program to keep its brand community engaged. Their Bleacher Club Rewards encourage customers to keep hustling their way through a tiered VIP program to reach all-star status in order to unlock exclusive rewards like event invites. With a brand that values local community engagement so much, this type of experiential reward is a perfect fit.
Charlie Hustle has knocked it out of the park by creating a brand that celebrates hometown pride and gives customers an outlet to interact with like-minded individuals.
Starbucks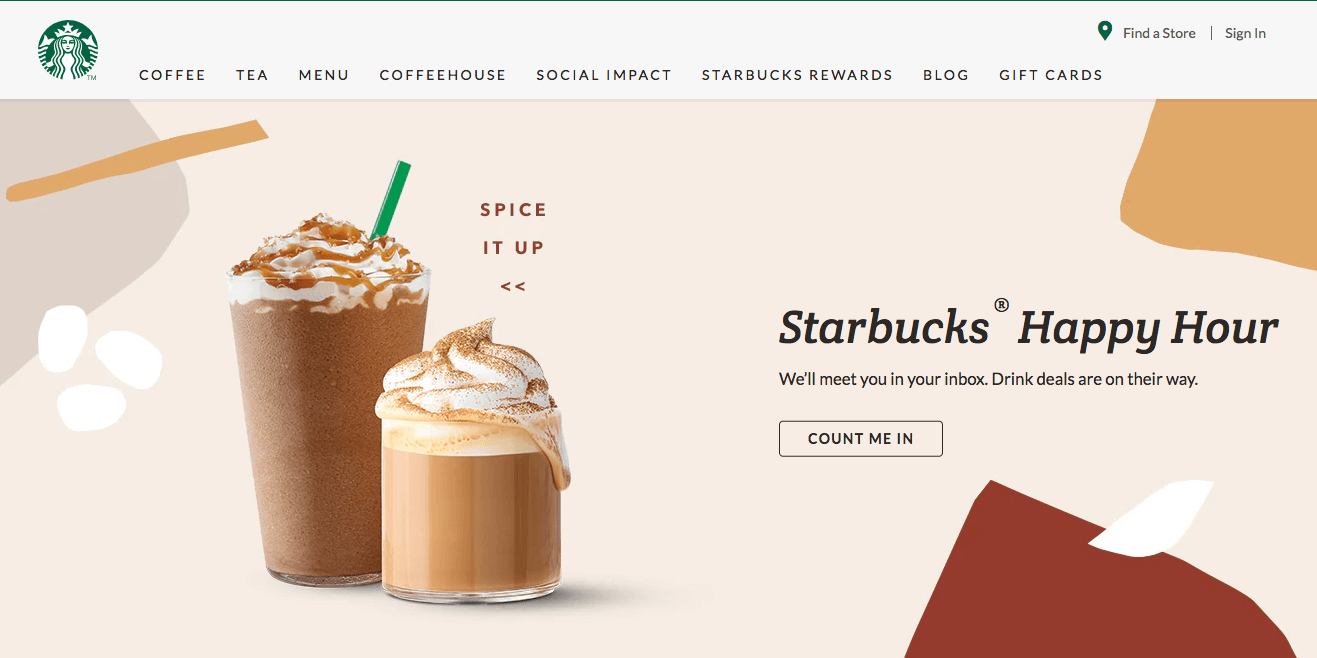 The Starbucks brand has been synonymous with community for quite a while, thanks to how well they've crafted their brand image.
For starters, when you enter a Starbucks cafe you aren't greeted by mere employees—you're greeted by Starbucks partners. This is the term Starbucks uses to refer to their baristas, and this small detail helps make inclusion in the brand community something felt by everyone, not just the customers that come in to get a drink.
Outside each cafe's walls, Starbucks has continued to do an amazing job of strengthening its community with a number of social initiatives to boost member interaction and engagement. One great social impact initiative is the volunteer matching service they created to help partners and community members engage with each other, and help those outside the community that need assistance.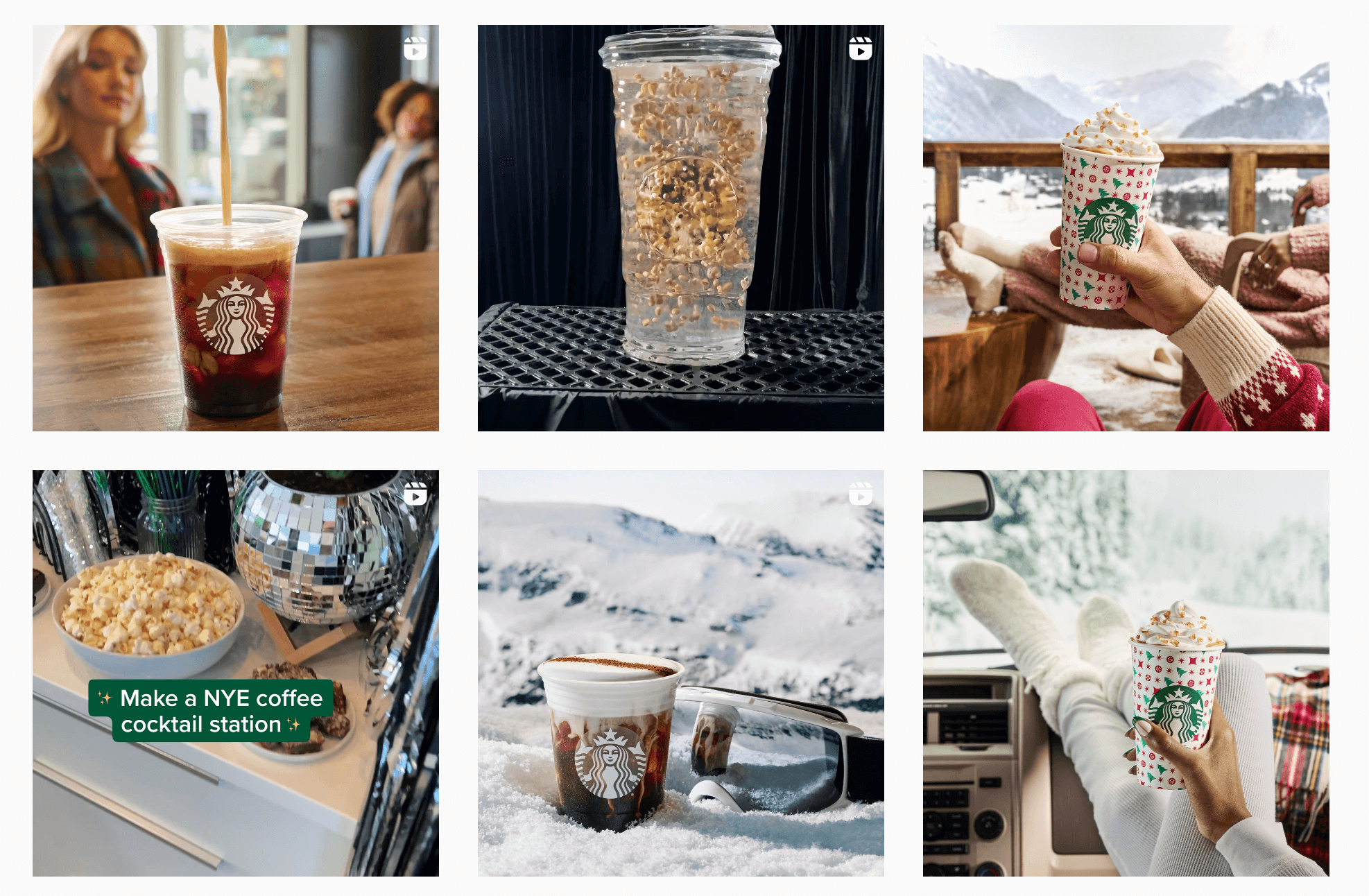 Between the annual #RedCupContest holiday cup decorating contest and the countless #psl (pumpkin spice latte) photos customers post every fall, Starbucks has taken full advantage of the power of user-generated content to build a community, reposting some of the best-tagged customer photos on their corporate social profiles.
However, this all pales in comparison to the crowning jewel of the Starbucks brand community: their Starbucks Rewards program. As a Starbucks Rewards member, customers can earn Stars for making purchases, playing games, and attending bonus point events.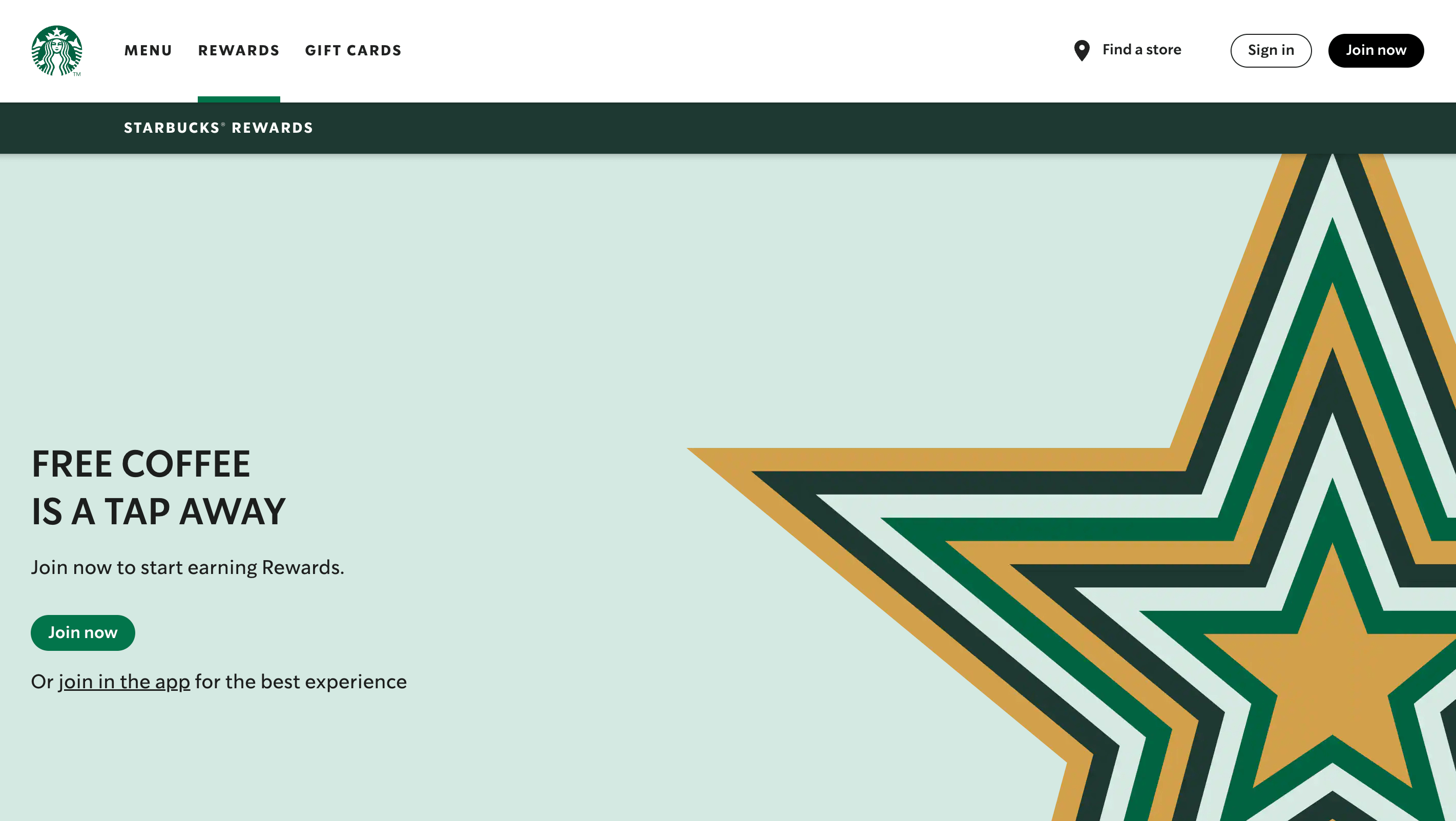 They can then cash those Stars in for free products, or save their stars for even sweeter rewards. With the integrated mobile app, customers have access to their rewards wherever they go. Starbucks even celebrates their community members by offering a free birthday treat to their program members on their special day. Offering personalized rewards like this one helps your community members feel connected to your brand. After all, who doesn't love free coffee?
Glow Recipe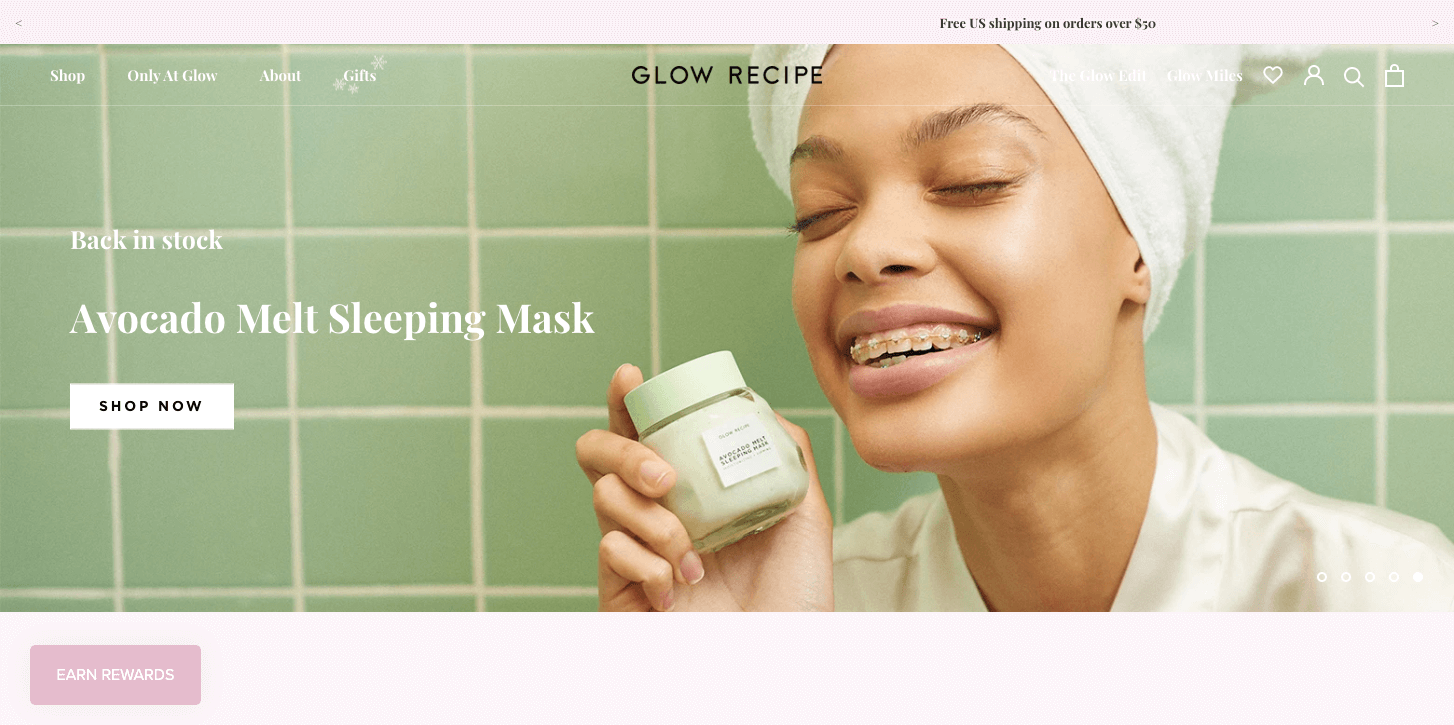 The cosmetics industry is perhaps one of the strongest community-fostering industries out there. With beauty buffs constantly seeking out product recommendations and reviews, having brand advocates vouch for you is absolutely essential.
With all-natural, fruit-inspired skin care products, Glow Recipe aims to make skincare fun for their customers. Their website is filled with everything customers could possibly want to know about their products from tutorial videos, customer reviews, and skincare product recommendation quizzes. They've even included a Glowipedia to allow customers to know exactly how to achieve their favorite look. This type of value-added content creates a strong brand community by giving customers so much more than just face masks and cleansers.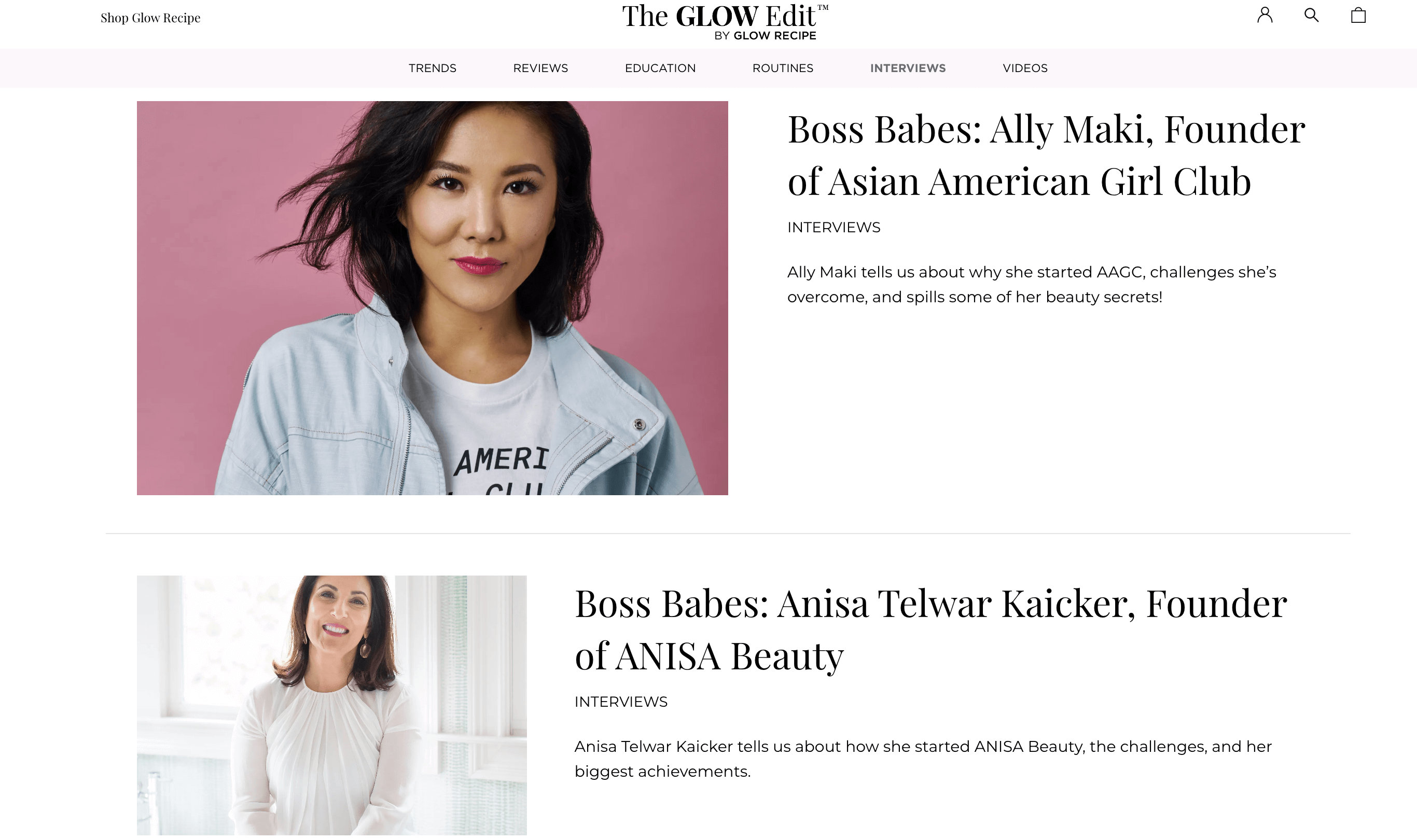 Glow Recipe strengthens its brand community by offering content that really matters to its customers. In order to celebrate its community of empowered women, Glow Recipe has started its Boss Babes interview series, which features female entrepreneurs. By offering content that goes beyond their products, it has shown a true dedication to the values of motivation, empowerment, and confidence that are so important to its customers.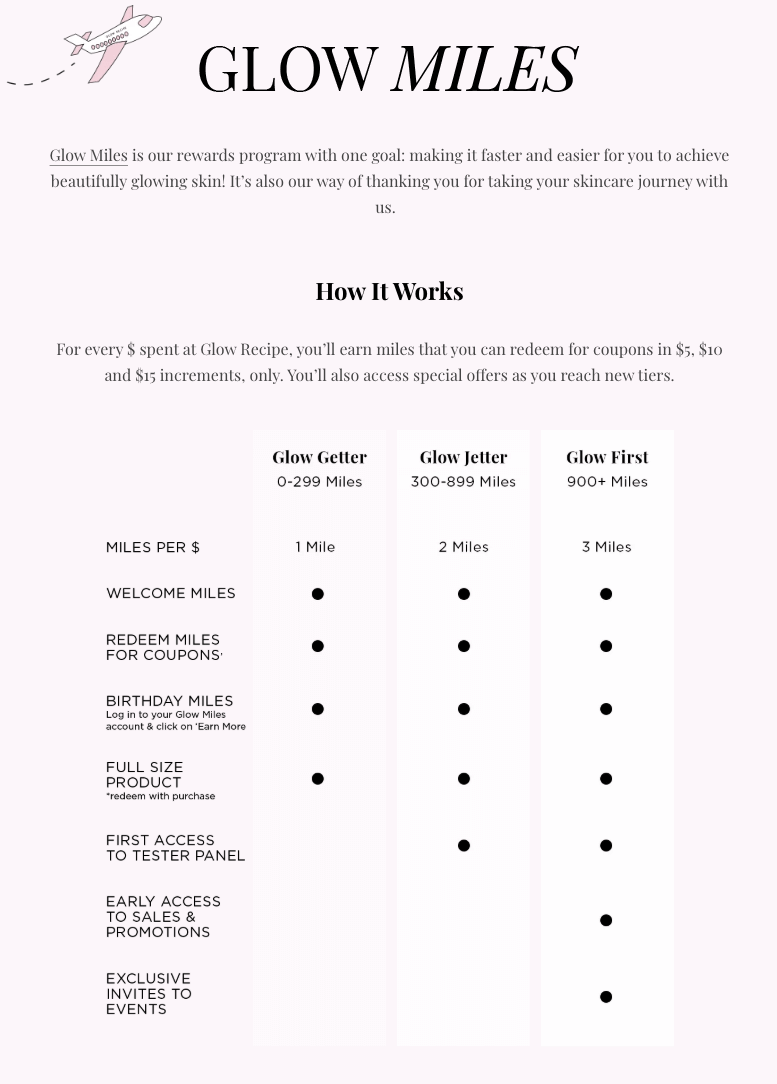 Glow Recipe knows how important its community members are for its success and that's why it created Glow Miles. Customers can see how valued they are through this VIP program that offers them exclusive rewards like early access to products and sales and invites to events. Its strong brand centered around female empowerment and confidence creates a customer experience that's just as beautiful as its products.
The Walt Disney Company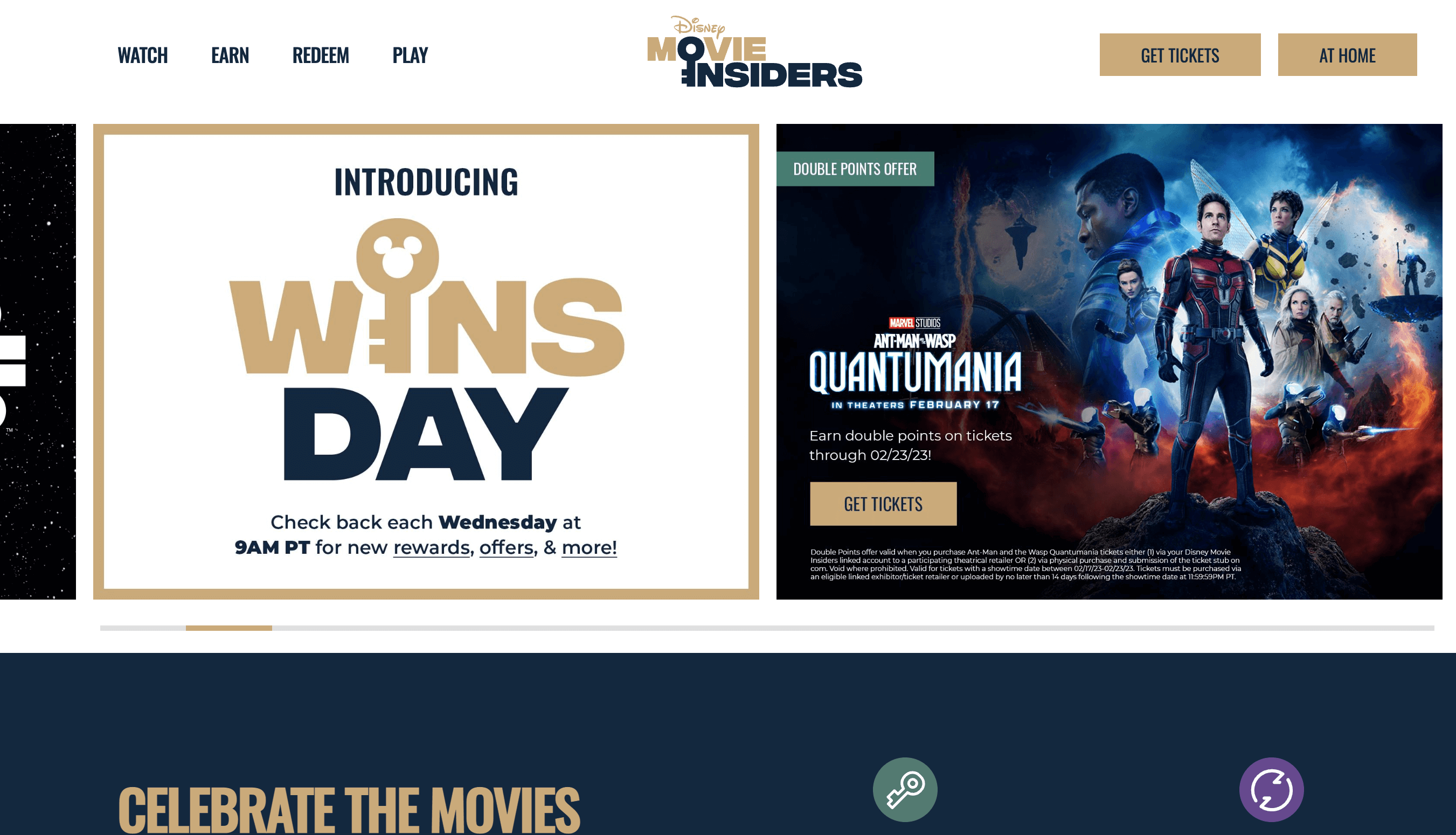 When you think about brands that have a huge community of followers, one of the first ones you probably think of is the House of Mouse. For a company that was founded nearly 100 years ago, Disney has done everything possible to make their brand not just a media company, but a complete entertainment experience. With beloved characters like Winnie the Pooh and Donald Duck, their films and stories are the perfect vehicle for building lasting emotional relationships with each of their customers, no matter where they are in the world.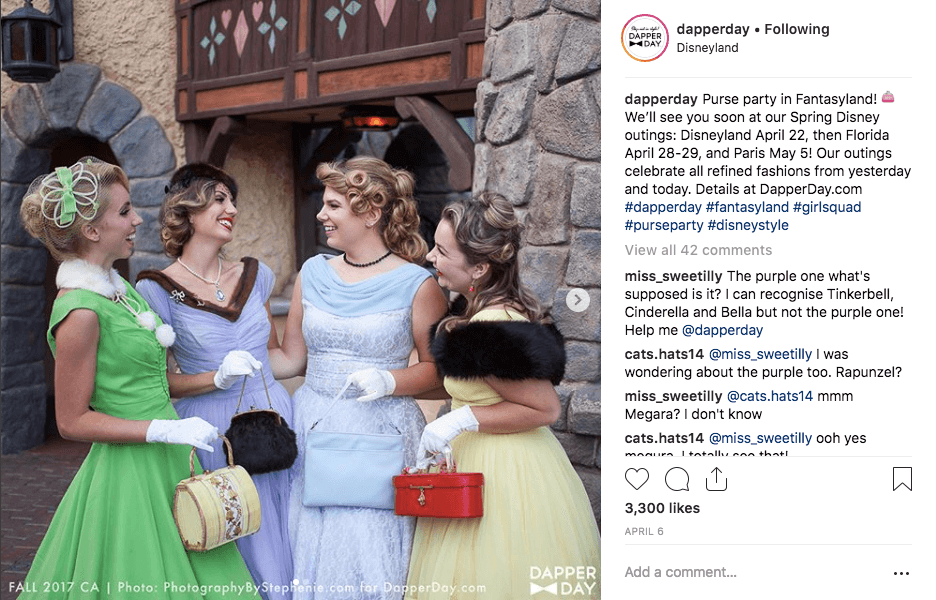 From the United States to Tokyo and everywhere in between, Disney fanatics are all connected by a deep love of all things magical. This shared passion has led to a number of exciting traditions inside the Disney community that bring people together, including Dapper Day and cosplay meetups.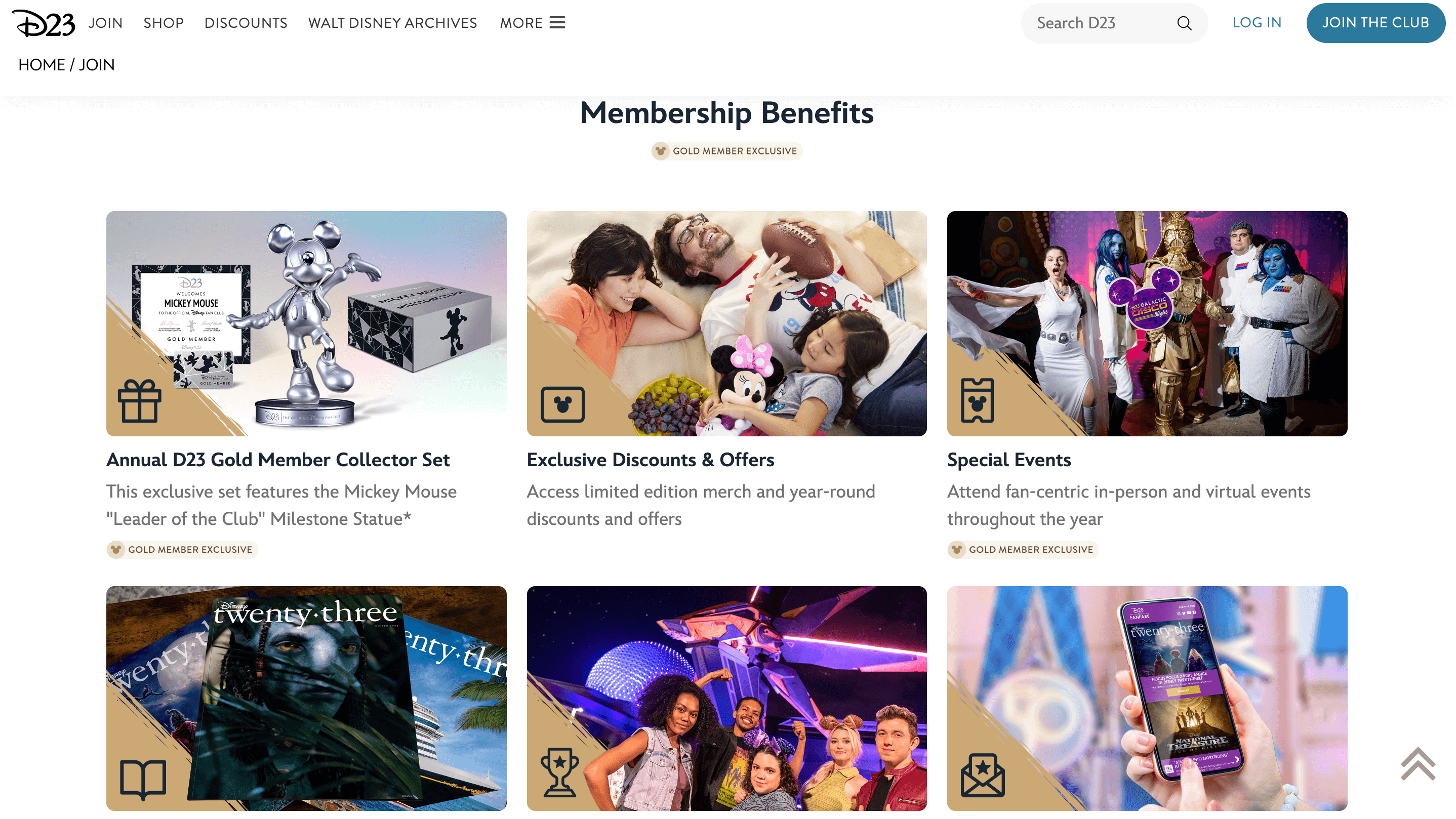 Perhaps the most exciting event, however, is the D23 Expo. This annual gathering is sponsored by the Official Disney Fan Club, D23, and welcomes members of the Disney community to come together and celebrate all things Disney. This three-day event is the highlight of the year for the most avid Disney community members, and is a fantastic opportunity for new and old fans to meet, create more lasting relationships, and share their own experiences with each other.
While each of these experiences are magical in their own right, the pinnacle of a true Disney community experience is physically going to one of their parks. Gathering with a crowd of other wide-eyed enthusiasts to take part in the rides, sights, and sounds of the world of Disney is the ultimate expression of what it means to be a member of this worldwide community.
Polaroid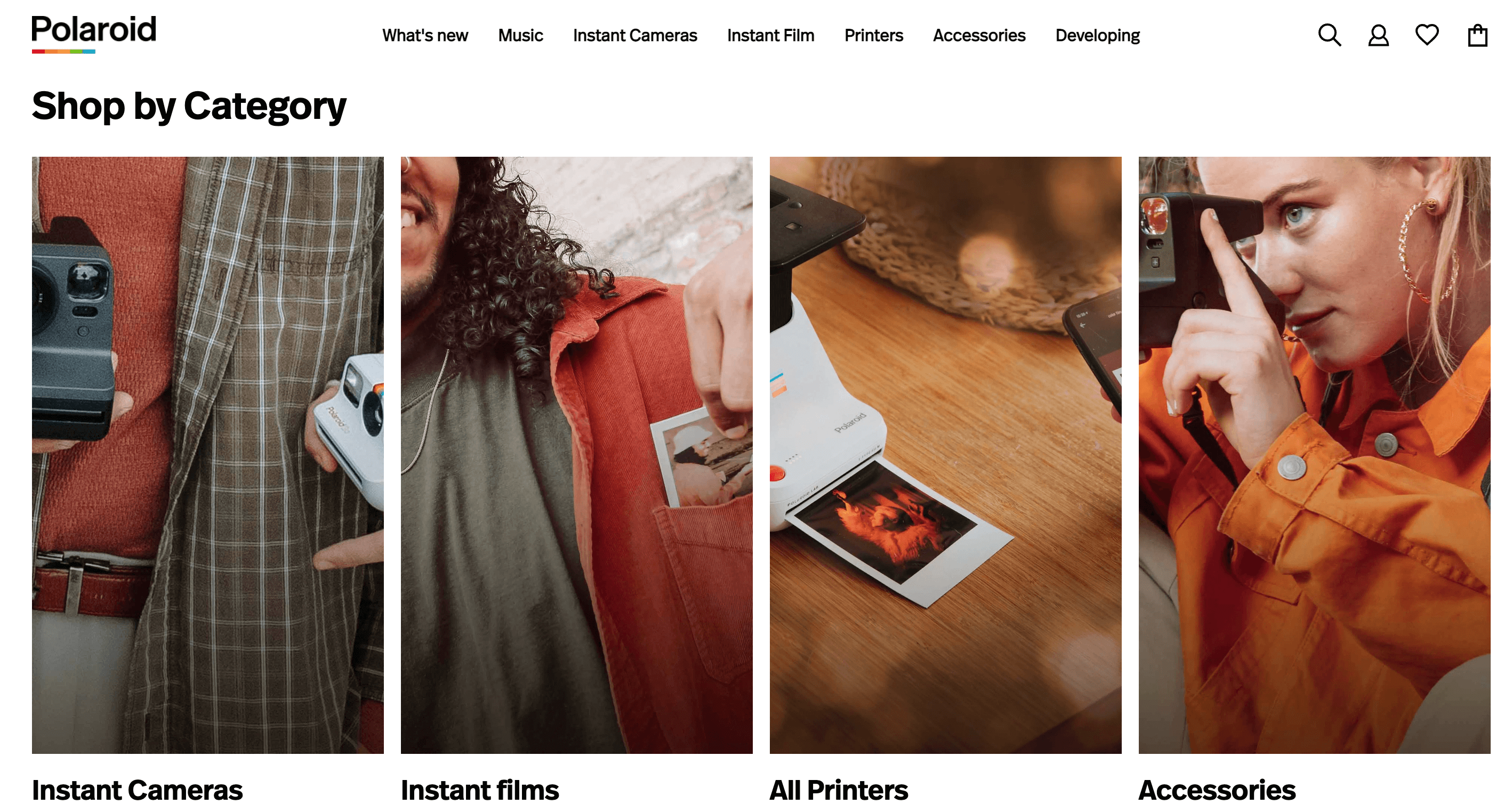 If you're looking for a brand community that makes you feel like part of the family, look no further than the iconic camera and photography brand, Polaroid. Polaroid, the company was born in 1937, but it wasn't until the instant film was first introduced during the late 1940s that Polaroid became what it's known as today. In 1948, the first Polaroid Land Model 95 camera was made, and since took off being a revolutionary product that lets anyone quickly take and develop a photo. Polaroid's brand community has grown over the decades and is built around making sure its community members know just how much they're valued through its loyalty program.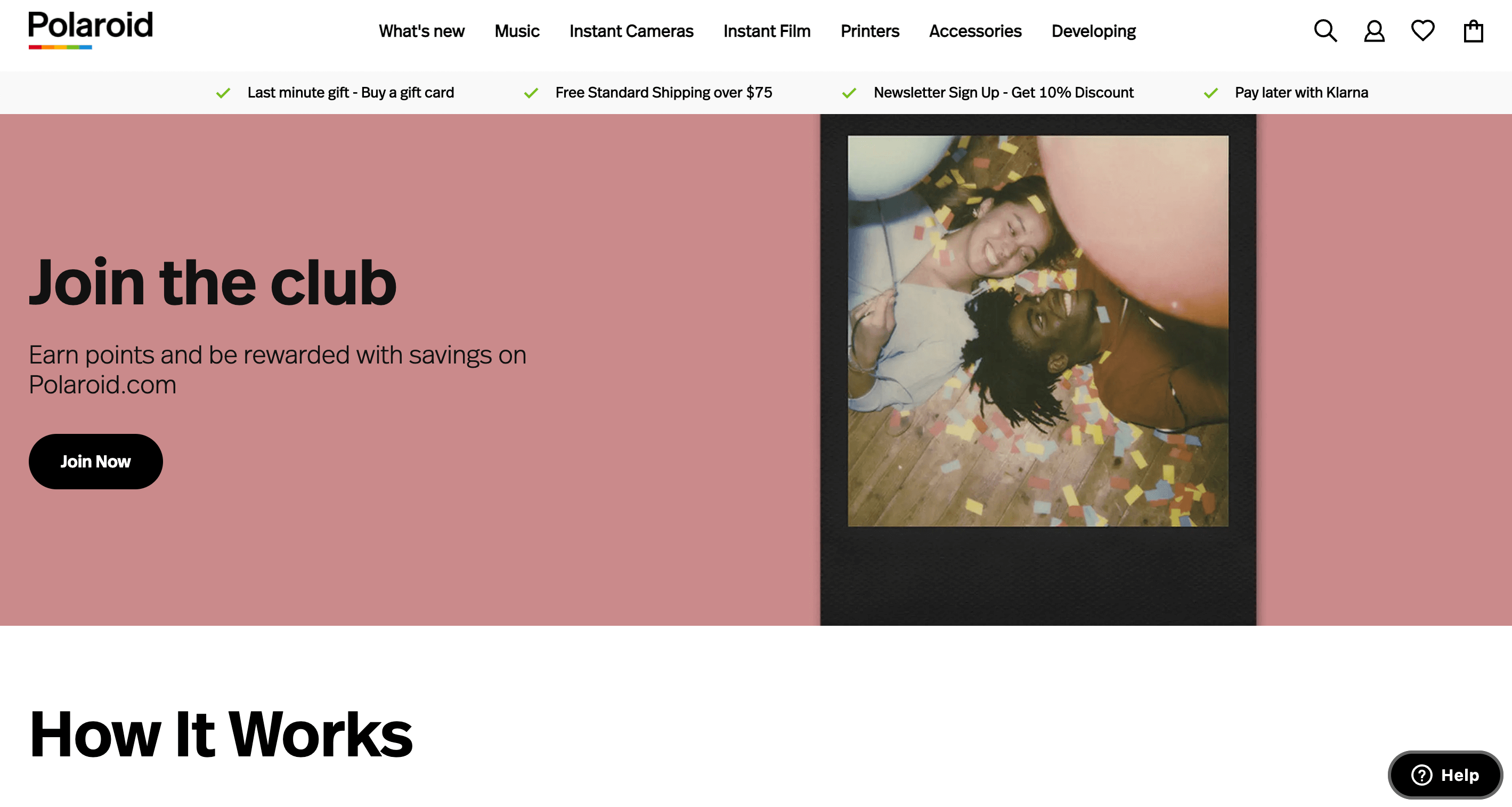 Polaroid cameras have been passed down from generation to generation and now Gen Zers are picking up the trend of Polaroid shots. Polaroid has a loyalty program that enables any of its program members to earn on purchases and referrals. This has enabled Polaroid to give value back to its customers and continue to build brand loyalty in today's ecommerce landscape.
Lululemon Athletica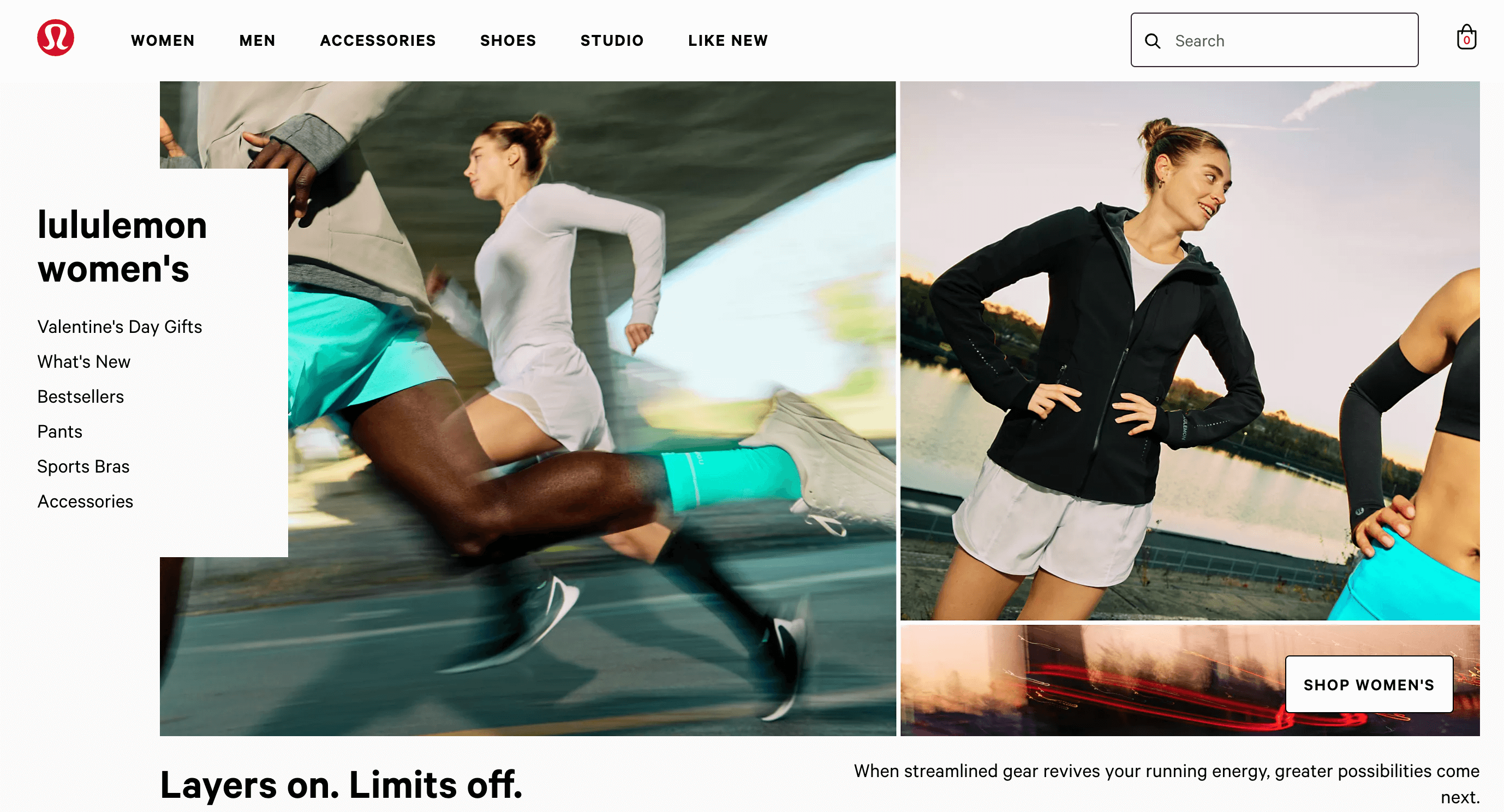 Athleisure has been on the rise for a number of years, and few brands have had as much of an impact on this trend as Lululemon. With luxurious yoga gear serving as the heart of their diverse product line, Lululemon's brand community is built around empowering its customers to lead a healthy, active lifestyle.
One of the key ways they do that is by offering accessible, invigorating experiences to its community members. If you've never tried yoga before, Lululemon gives you a chance to join them for a free yoga class or to come to one of its other larger festivals and events. At all of these gatherings, community members can sweat, meditate, and retreat together from the chaos of everyday life. For its most dedicated community members, it has even gone as far as opening an experiential store in Chicago, offering several fitness studios, a juice bar, as well as its high-quality athletic gear.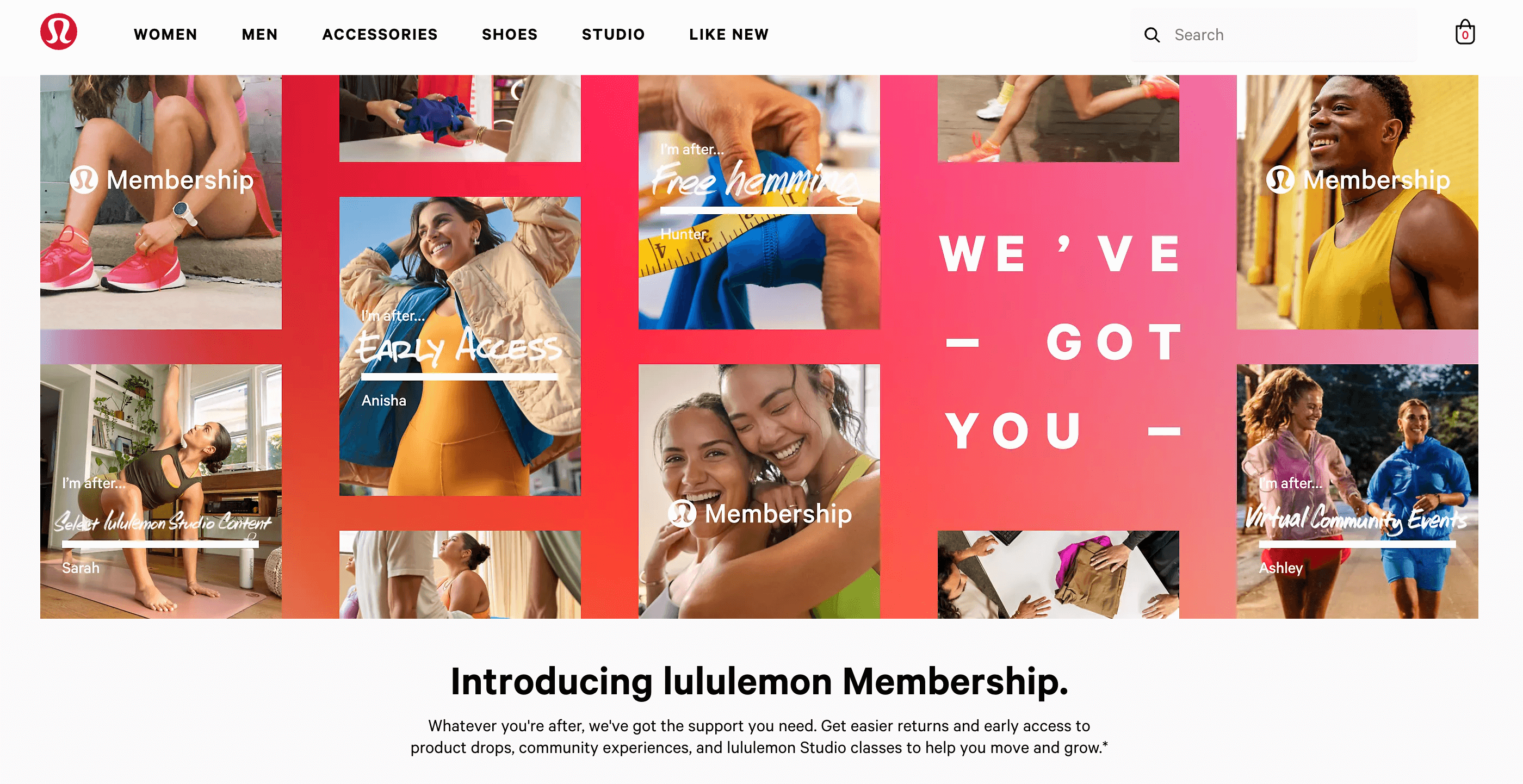 Even though these events do a lot to keep members engaged, Lululemon also recognizes that it needs advocates to help its community grow. To help draw a crowd to its events, Lululemon had an active ambassador program that featured a number of athletes and leaders in fitness, nutrition, and business. As independent brand ambassadors, these leaders evangelized the Lulu brand, serving as a living embodiment of the brand's values in the real world. Today, Lululemon works with a number of different creators and influencers through its Affiliates and Creators program.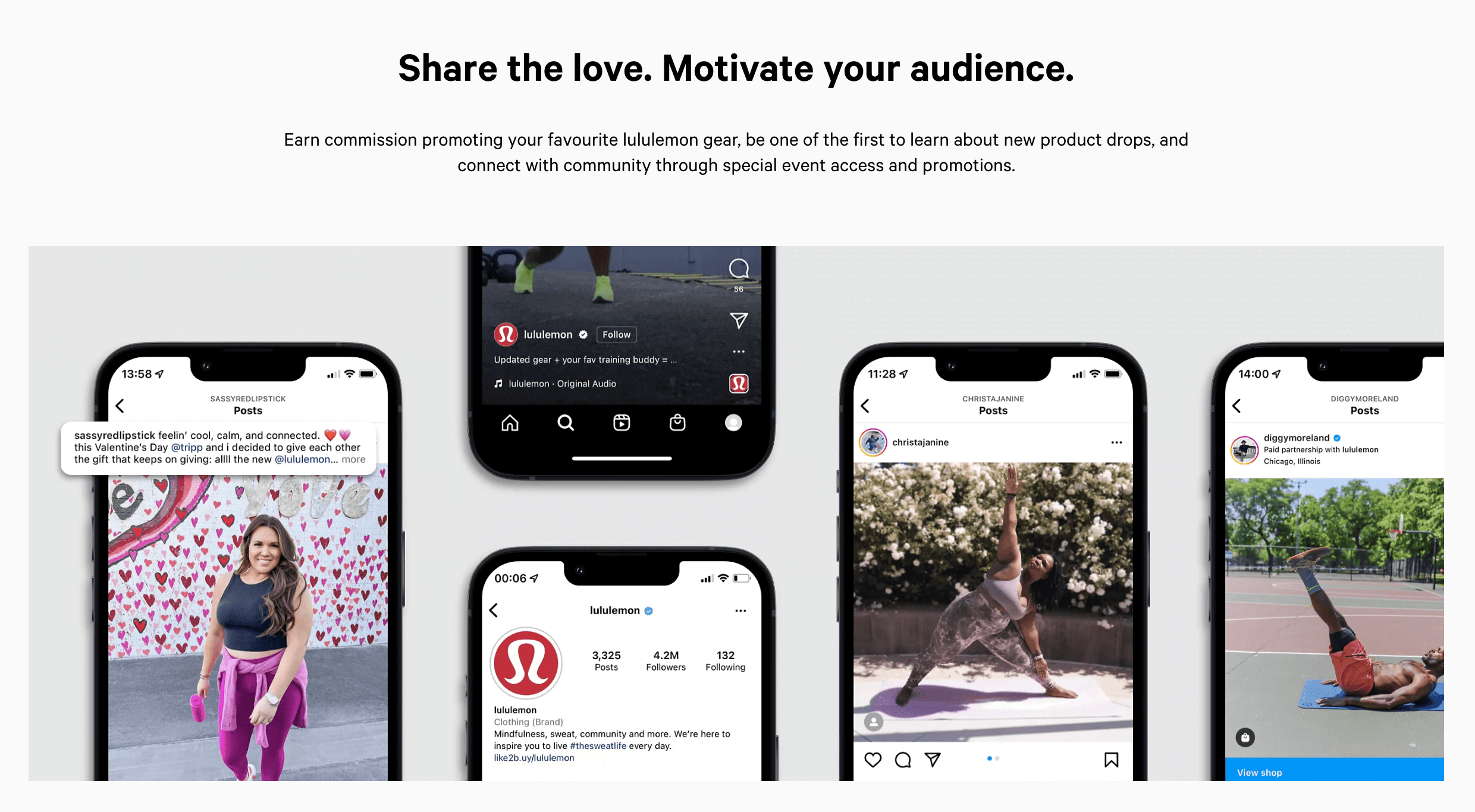 Joining a new community can be intimidating, but Lululemon has done a lot to make the barriers to both its sport and its community as non-existent as possible. Since great brand communities have to be accessible, by embracing the values of both athleticism and leisure, Lululemon has made its brand community easy to try out and join, but still exciting to engage with through its events and ambassadors.
Itzy Ritzy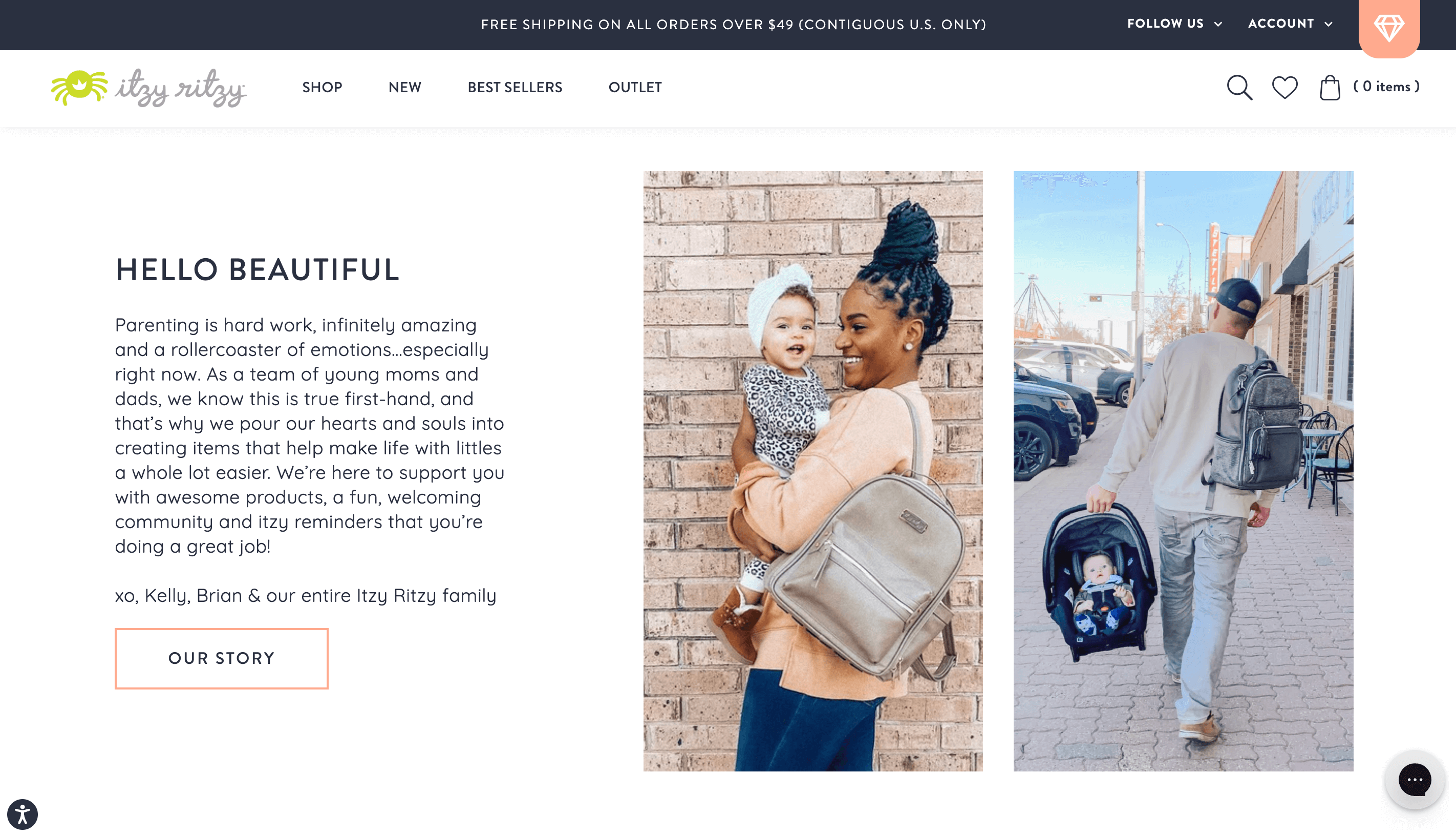 Parenting is emotionally rewarding but can also be confusing, so it's no wonder that in the necessity of sticking together, parenting communities are some of the strongest and largest you can find. Unsurprisingly, the brand community surrounding Itzy Ritzy is no different. Having created a value-add marketing strategy with different types of content, it has become a go-to destination for info about everything from diaper bags to teething tools.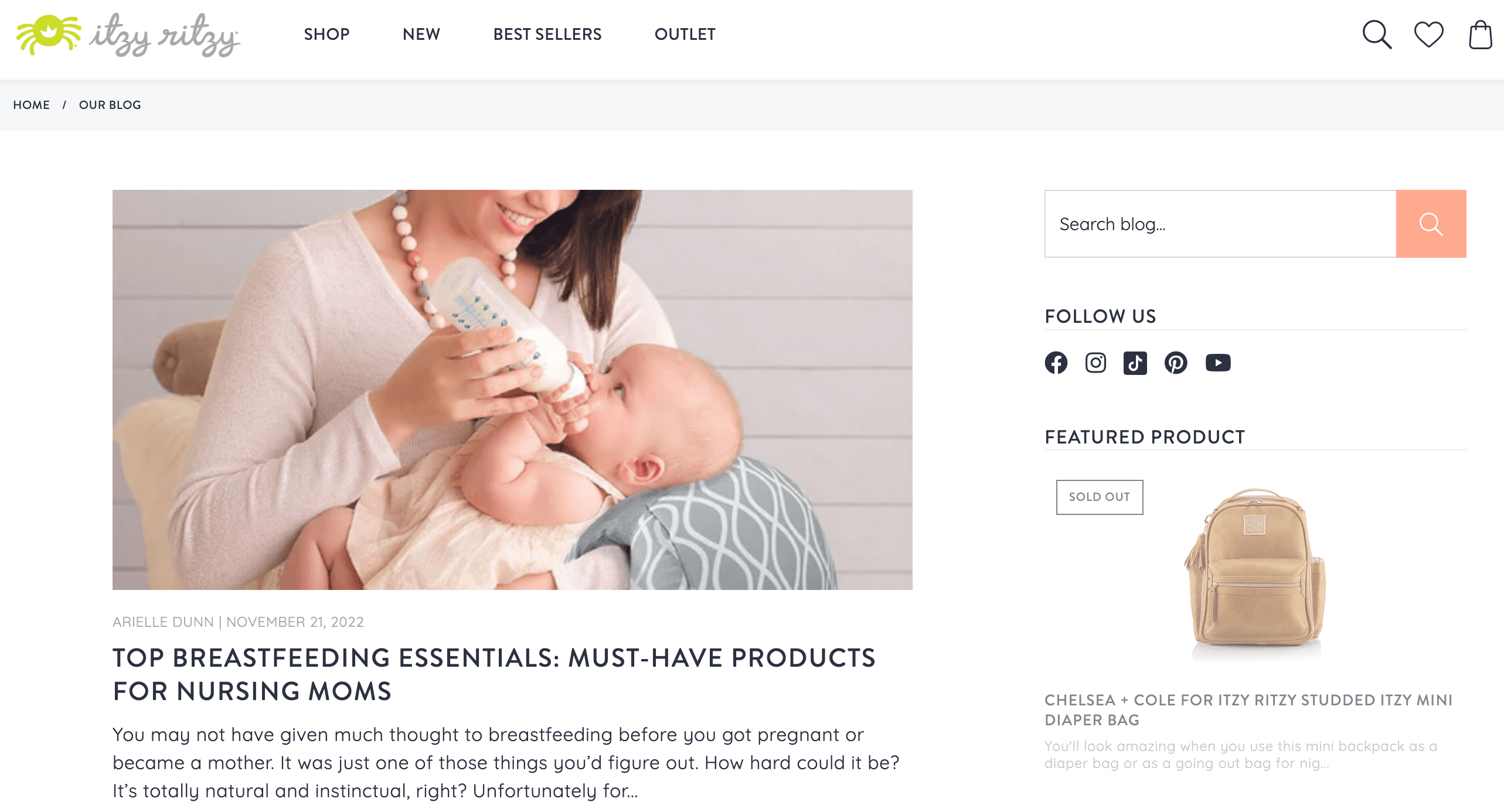 Its commitment to its community is most evident in its parent profiles featured on its blog. These interview-style posts outline not only what some of its most loyal customers love about the brand, but also the founders' own personal parenting stories. This type of authentic user-generated content helps inspire future customers to join the Itzy Ritzy community to continue getting the support they need.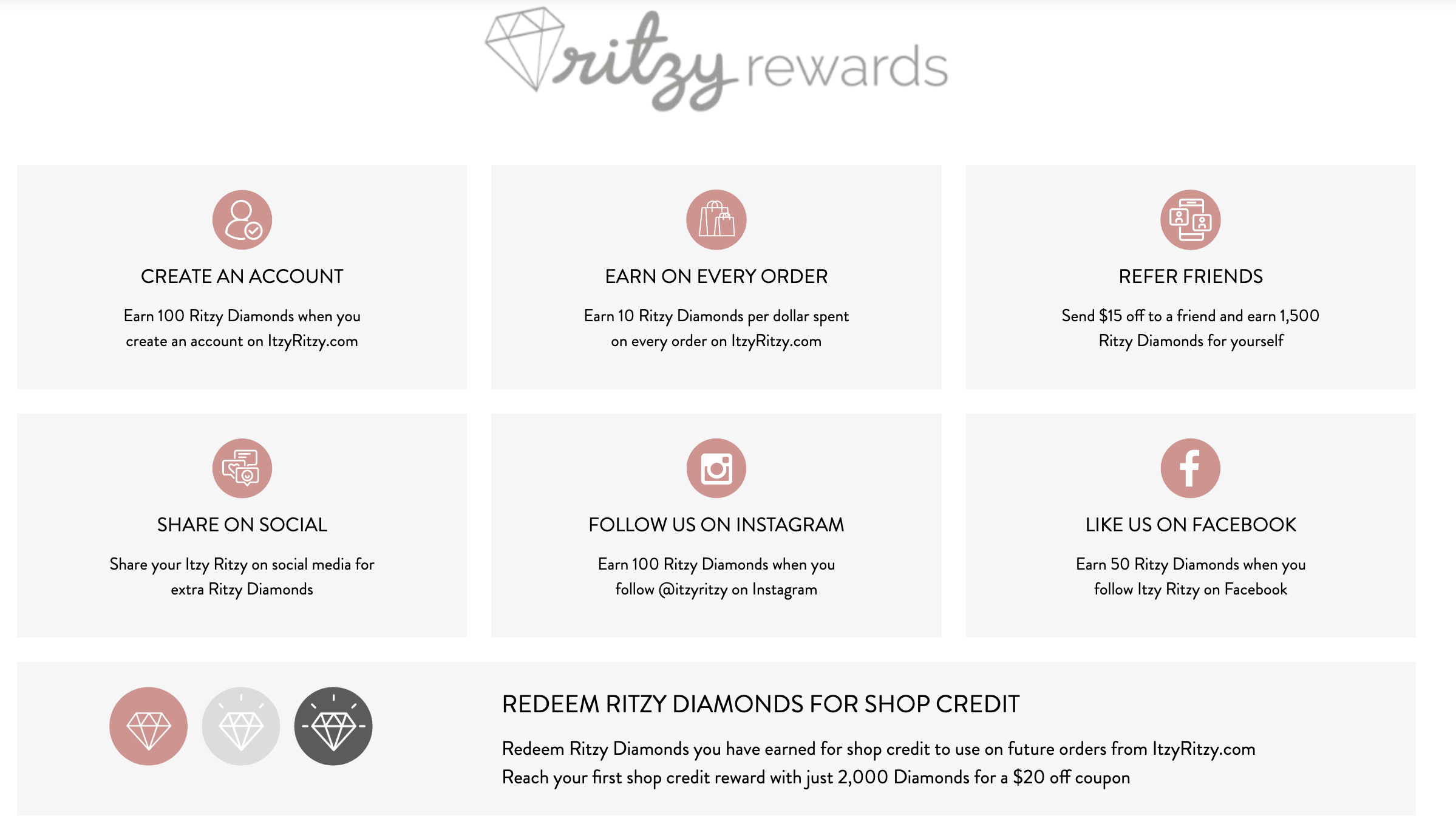 These types of customer stories are one of the best ways its members can share their experiences with others. To make that sharing process even easier, Itzy Ritzy runs a referral and rewards program that rewards its happy customers for sharing the brand with their friends. This makes it beneficial for customers to leave product reviews, use a unique referral link, or share the Itzy Ritzy brand on social media.
By giving their customers a way to make engaging with them valuable, Itzy Ritzy has built a foundation for a strong and quickly growing brand community. With so many resources for educating its customers and celebrating their parenting lifestyle, new and returning customers are quickly welcomed into the Itzy Ritzy family and shown how beautiful and valuable it is to be a parent.
Building a great brand community is easier than you think
What each of these awesome brand communities have in common is that they know what their customers care about. With this knowledge at the helm, these 8 brands have built a community around enabling their customers to live out those values through a complete and rewarding brand experience.
Whether it's through rewards, special events, user-generated content like newsletters, or brand advocates, the world's biggest brand communities give their members the tools to bring other like-minded individuals into the brand's story, the motivation to keep them engaged, and the power to spread the love as far as they can.
Community doesn't get much better than that!
Ready to launch your own brand community?
Editor's Note: This post was originally published in January 2020 and was updated for accuracy and comprehensiveness on January 26, 2023.