The best brands in the world are able to create something far more powerful than a premium product, or even a strong brand personality. The best-of-the-best create an entire lifestyle that their most loyal customers strive to achieve. These brands are commonly known as lifestyle brands, but with so many different definitions floating around, what exactly is a lifestyle brand, and how can you replicate their winning strategies for your own small business?
"A lifestyle brand is a brand that attempts to embody the values, aspirations, interests, attitudes, or opinions of a group or a culture."
-Wikipedia
Lifestyle brands go beyond the products they have for sale. They fit into their customers' lives by appealing to the things that matter most to them. Lululemon, a premium yoga apparel brand, offers one of the best examples of a lifestyle brand. By promoting a lifestyle of health and wellness, they've cultivated a strong cult-like community of active enthusiasts who desire premium quality.
Lululemon is still experiencing rapid growth more than 20 years after launching and plans to double their revenue by 2026 to $12.5 billion. This type of sustainable growth is only possible by creating a brand community that people are attracted to and want to be a part of. With encouraging messages to live a life of possibility, it's hard for customers to not be inspired to live the Lululemon lifestyle.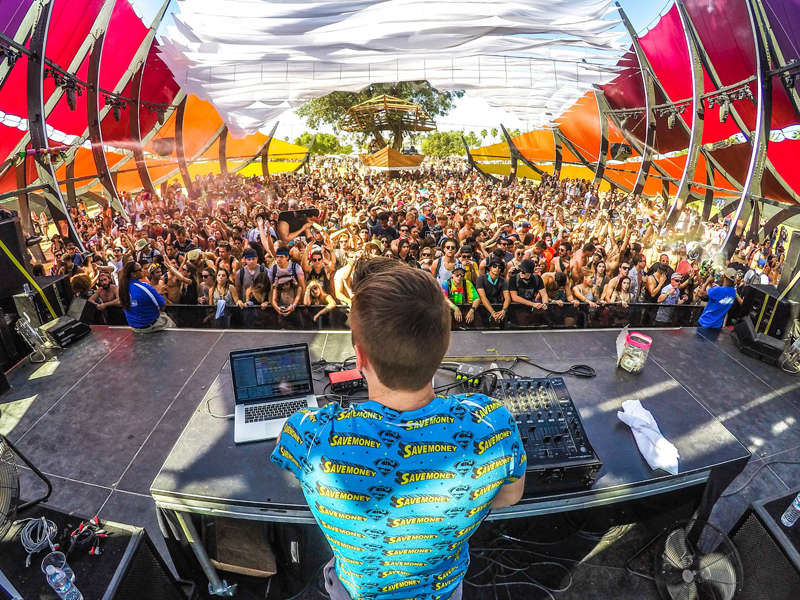 We took a look at three of Lululemon's lifestyle marketing tactics that helped create their strong position. Discover the keys to their success and how you can use them to retain your customers and grow your brand sustainably.
1. Engage customers through your social media presence
The key to transforming your brand from a store to a lifestyle is connecting with your ideal customer persona and appealing to their thoughts, beliefs, and behaviors. With today's shopper looking for inspiration on social media more than ever before, brands need to be interacting with their customers wherever they are. In fact in 2022, 83% of customers feel more loyal to brands that respond to and resolve their complaints. When your customers take the time to interact with you, they expect you to do the same.
Lululemon recognizes the importance of its social media presence beyond their own content. Acknowledging when your customers engage with you on social media is just as, if not more, important than what you post yourself.
We're all about goals—consider us your new accountability buddy.

— lululemon (@lululemon) January 7, 2023
Take their Twitter for example. Lululemon's Twitter replies are flooded with encouraging messages to devoted customers. Even with nearly 1 million followers, this brand commits to replying to as many customers as possible, creating excitement and emotional human connections with their community. Sometimes it only takes 280 characters or less to promote a certain lifestyle.
These social interactions are just one more way Lululemon inspires its customers to live a life of wellness, mindfulness, and possibility. They've also taken their marketing off-screen and employed some creative tactics in real life. This interactive launch of their new Chargefeel workout shoe featured tons of teaser posts on Instagram and concluded with an in-store photoshoot and dance party. Using creative methods like this to communicate your brand's lifestyle will make you stand out to potential customers and encourage them to share it online.
Lululemon has gone the extra mile to create a lifestyle of possibility for their on-the-go customers wherever they go.
You can achieve similar engagement with a loyalty program
The good news for your small business is that you don't have to be a billion-dollar company to embrace your social media potential. When your customers decide to share their experience with your brand online, replying to them turns their perception of you from good to great. However, the first and most important step in this process is encouraging your customers to start the conversation online.
Rewarding customers with points for liking you on Facebook or following you on Twitter are great ways to leverage your social media to start building your brand community. Offering your customers the chance to be featured on your own social media or your website is another great way to entice them to post about your brand. The first step is building a presence where your target customers are, whether that's Instagram, TikTok, or wherever they spend their time.
No matter what size your business is, it's always a good idea to build connections with social media.
2. Create customer experience-based events
Lifestyle brands operate on an ideology that resonates with their customers in the hopes of becoming a recognized social phenomenon. For Lululemon, this ideology is centered around total mind and body wellness.
Lululemon doesn't just talk the talk: they walk the walk (and run the run) with their wide variety of fitness and health events. They've taken things to the next level with their experiential store in Chicago. Housing several fitness studios, a fuel bar with nutritious food and smoothies, and the chance to try out gear at different classes, Lululemon has given its customers a store that fits with their lifestyle.  
Practically creating the "athleisure" industry, it's no secret that Lululemon is one of the most iconic fitness apparel brands in the world. With such recognition, they've attracted many different types of customers from professional athletes to Gen Zers who wear their Wunder Under tights to the library. With this success came the challenge to re-emphasize their values of wellness and living a healthy lifestyle.
Creating an unforgettable customer experience doesn't have to mean huge festivals or events, sometimes it's possible from the comfort of your customer's home. That's what Lululemon has done with the launch of Lululemon Studio and the MIRROR. When customers purchase the Studio Mirror, they can subscribe to a Lululemon Studio membership, giving them access to over 10,000 workouts from world-class trainers from the comfort of their home.
But Lululemon takes it outside the home too. To launch this virtual program, they hosted a Studio Tour, allowing customers to attend classes at pop-up locations like shopping malls. They also host an annual 10k tour, allowing their community to meet up and join in on the 'running party'. This dedication to their customers shows that they prioritize delivering top-notch workout experiences just as much as they prioritize top-notch gear.
It's these types of events that show that Lululemon is more than their iconic ohm symbol; it's a way of life.
Loyalty programs with experiential rewards create the same buzz
When you operate strictly online, hosting a community meet-up event might seem like more of a dream than a community-building strategy. While you may not be able to host weekly in-store yoga classes, you can still create relevant value-added experiences for your community. One of the best channels to do so is through a rewards program.
Offering access to community meet-up events serves as a great experiential reward. Treating these events as exclusive, hard-to-reach rewards creates excitement around them. This also allows you to hold these events at a frequency that's both realistic and valuable for your brand and your customers. These rewards work especially well for luxury brands by not diluting their brand image with discounts.
You can also keep it online too. Offering exclusive access to social media communities through your rewards program is a great experiential reward. For example, you can offer access to a private Facebook group or the chance to be on your brand's close friends Instagram story for VIP members.
Your most loyal customers would be more than excited to attend meet-up events or get a closer look behind the scenes, so why not reward them for it?
3. Leverage brand leaders
Creating a strong brand like Lululemon requires an even stronger brand community. Having a great brand story is only valuable when you have people to tell that story for you, and customers who believe in your brand and actively promote it are invaluable and are known as brand advocates.
For a brand like Lululemon that has become a leader in fitness apparel by creating their own unique sector, they have no shortage of brand advocates. Being the first brand of their kind, they were able to capture a community of customers whose lifestyles matched their brand. In a highly competitive market, Lululemon set themselves apart from competitors like Nike or Under Armour by not going after the unstoppable athlete lifestyle. Instead, by focusing on mindfulness and wellness, they were able to capture a new market in the premium yoga industry.
Lululemon takes their brand community one step further through its Lululemon Membership program. With both a free Essentials option, or the paid Studio option, customers can gain access to transactional and experiential perks like early access to product drops, virtual community events, free hemming, and more. By offering a free membership, Lululemon shows that its community really is for anyone and everyone who wants to be there.  
Lululemon shares authentic videos from their affiliates and creators on their social channels as a form of social proof for their brand. The authenticity of a brand's message is multiplied when it comes from a member of the community, in their personal tone, rather than the brand itself.
People see these influencers and want to live a lifestyle similar to theirs, encouraging them to become a part of the larger Lululemon community.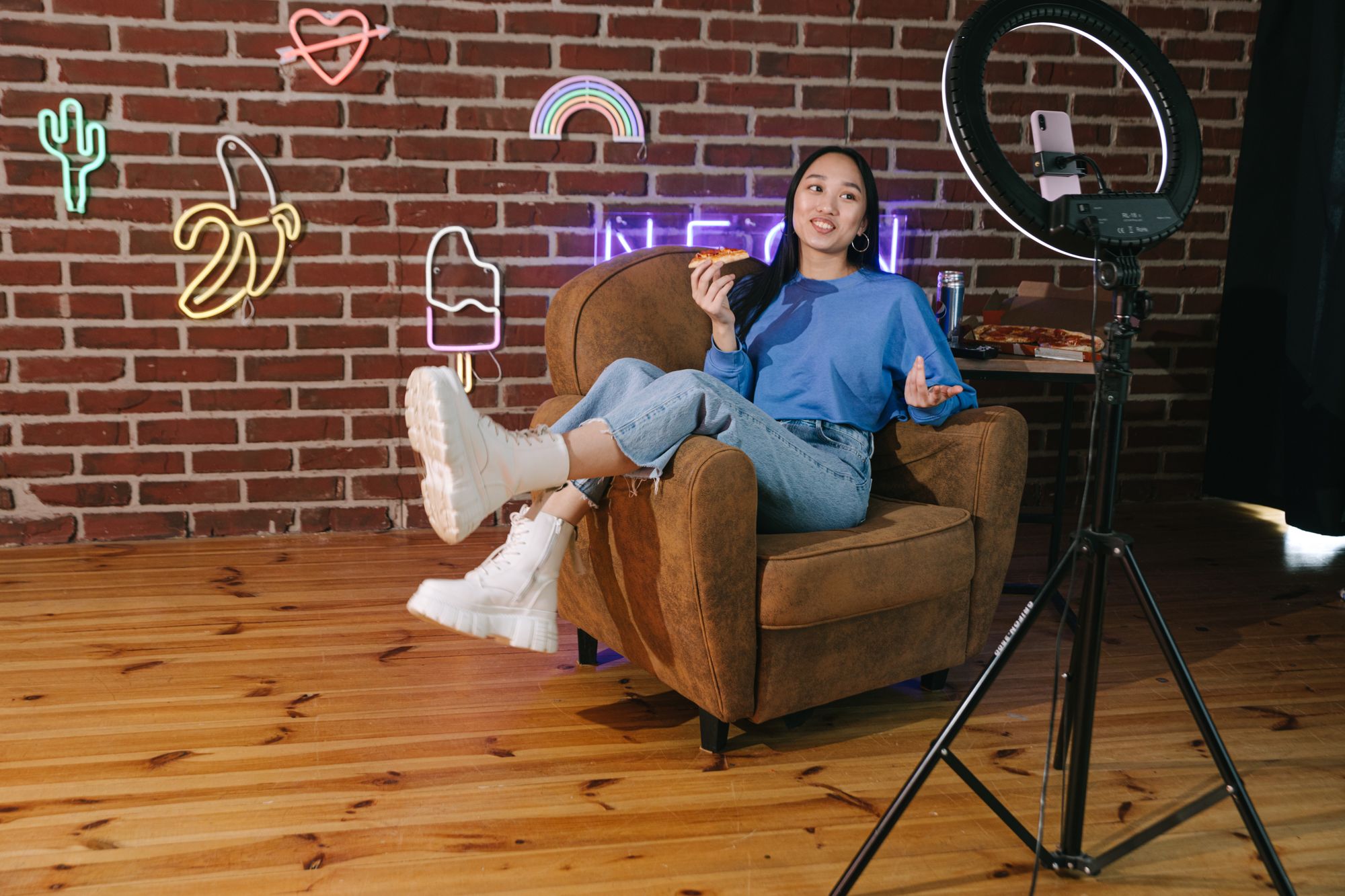 A loyalty program can supercharge social proof
Perhaps you aren't creating an entire unique sector in your industry as Lululemon did. This is when your loyal customers are more valuable than ever. Just as Lululemon does with their brand partners and influencers, leveraging your brand leaders and the social proof they create is a great way to appear more trustworthy.
There are several different ways to build your brand community with social proof from product reviews, customer testimonials, and user-generated content to name a few. Rewarding your customers for these types of activities creates an incentive for customers to share their opinions while showing potential customers a strong community that they strive to be a part of. You can also take it a step further with an affiliate program like Lululemon, or a referral program.
Using your customers to help define your brand's lifestyle through social proof.
Create a lifestyle your customers want to live
Whether it's the human element of their social media, their community-building events, or their inspiring brand affiliates, it's no secret that Lululemon is the leader in athleisure because of their strong brand community. People want to live the SweatLife for a reason–it fits in with their desires, values, and interests.
Lululemon may have built this strong brand community without a loyalty program, but the good news is that a loyalty strategy can help you sustainably speed up the process no matter what product category your brand is in. Rewarding customers for social engagement, offering experiential event rewards, and rewarding social proof such as testimonials or reviews are great ways to start building your brand community.
Foster a lifestyle that your customers want to live out every day.
Editor's Note: This post was originally published on November 14, 2019 and was updated for accuracy and comprehensiveness on January 30, 2023.
Ready to build your own community like Lululemon?
Launch a loyalty program in minutes