Every entrepreneur has one goal when they decide to start a business–to find customers, make them fall in love with their brand, and keep them coming back. One of the tried and tested ways to accomplish this is with the help of a loyalty program. But what exactly is a loyalty program?
In this post we'll go over the fundamentals starting with our loyalty program definition, several loyalty program benefits, the different types of loyalty programs, and finally, we'll help you decide if a loyalty program is right for your brand.
How does a loyalty program work?
At Smile.io, we define a loyalty program as a tool that rewards customers that interact with your business. Loyalty programs allow brands to offer rewards, discounts, or other incentives as a way to aquire, engage, and most importantly retain customers. It is a customer retention strategy that successfully encourages customers to buy and support your business versus competitors.
The sole purpose of a loyalty program is to turn one-time customers into repeat customers and build a loyal following.
-Smile.io
On a broader scale, loyalty marketing is the approach to marketing that involves retaining existing customers through incentives that keep them engaged. While loyalty programs are always an example of loyalty marketing, they are not the only form. Loyalty marketing includes a variety of activities such as brand communities or value-added marketing.
Loyalty programs function on the principle of "mutual benefit" where both the brand and the customer have something to gain. Customers can earn rewards and brands benefit through the ways in which customers earn points.
The most obvious way to earn points is by making a purchase, but some other common points earning actions are sharing codes with friends, interacting on social media, leaving a review, and other ways that act as social proof. As you can see, all of these actions positively affect the brand in one way or another.
What are the benefits of a loyalty program?
There are many benefits of retention marketing and loyalty programs specifically are a great tool to increase customer retention, build strong brand communities, and form strong relationships with your customers.
But effective loyalty programs also save you time, effort, and money in the long run. This is because above all else, they are a customer retention tool and repeat customers are more profitable than one-time customers.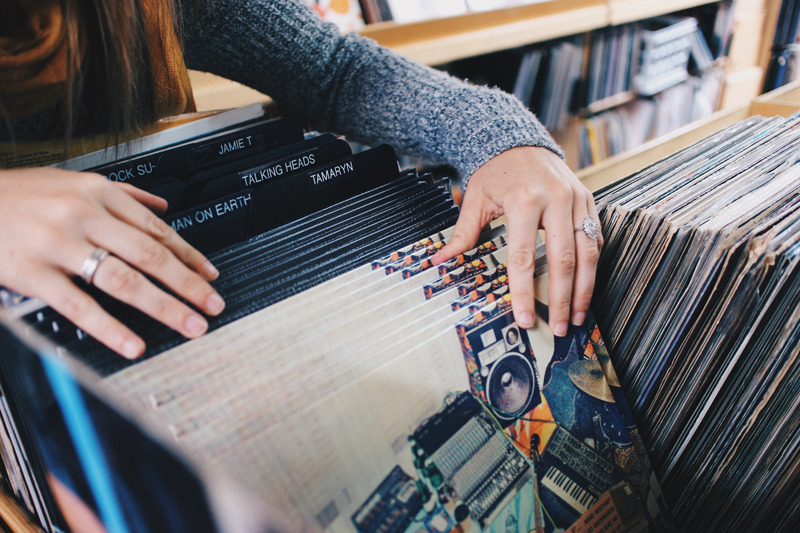 After customers make three purchases, there is a 54% chance that they will make another purchase. This is why loyalty programs that encourage customers to return to your store are a wise investment. Repeat customers also have a higher average order value with your top 10% of loyal customers spending 3x more per order than the rest of your customers.  
Not only are loyalty programs great for retaining customers, but they also encourage those loyal customers to be even more invested in your brand and share it with others.
Types of loyalty programs
There are several different types of loyalty programs and when you're just starting out with retention marketing, it's important to know which ones are right for you.
Referral programs
Referral programs reward customers for sharing the (brand) love with their networks through referrals. These are unique codes that existing customers can share with other new potential customers.
In referral programs, both the person referring (referrer) and the one receiving the referral (referee) referrer are rewarded. Existing shoppers can earn rewards for each friend they refer by sharing their referral link. Shoppers who place an order from a friend's referral get a reward, and you get new customers–it's a win-win.
The best rewards for referrals are percentage discounts, amount discounts, free products, free shipping, or anything else your customers might value.
Let's take a look at what a good referral program example looks like in practice. Our friends at GuineaDad offer both a point and referral program to retain customers.
This is a great referral program for several reasons. First, the reward for new customers is 3% off their purchase. With relatively inexpensive products, this is a proportionate incentive to make a purchase. GuineaDad also uses their referral program to support their points program by rewarding their referring customers with points. This ensures that customers will have to interact with their brand again to cash in these points.
Referral programs work really well for products that require an additional element of trust or endorsement. For example, most pet owners want to ensure that they are buying the best products for their furry friends. This is why referrals from trusted friends work so well in this industry. Other industries that are well suited for referrals are beauty and cosmetics, books, baby products, and any other industry where trust is important.
Points programs
The next and most common type of loyalty program is points program. Points programs are where customers continuously earn some form of currency, known as points, over time through different points earning actions to redeem for various rewards.
These types of programs build loyalty and increase repeat purchases as customers need to return and make another purchase to redeem their points.
Customers start by joining the program, often earning points simply for joining the community. You then engage customers by offering other ways to earn points throughout the customer journey, like product reviews, sharing and following on social media, and even celebrating a birthday. Finally, customers can redeem their points for rewards that you choose.
Let's dive into an ecommerce loyalty program example of a brand that has an effective points program. U.S. candle brand, Good & Well Supply Co has a creative and motivating points program.
There are some best practices to learn from each element of this points program. First, the rewards program name is play on words, which makes it memorable.
In terms of points earning and redemption, they offer a variety of ways to earn points aside from placing an order which keeps customers motivated beyond transactional means. Finally, Good & Well Supply Co offers free products and percentage discounts to appeal to different preferences. Free products create a sense of value that monetary discounts don't, especially when they are exclusive rewards that customers can't purchase or get anywhere else.
VIP programs
If you've mastered both referrals and points programs, it's time to start thinking about upgrading to a tiered-points program, or a VIP program. In VIP programs, you create different tiers that reward your top customers with better rewards and exclusivity. This is a great way to motivate your customers to engage with you even more.
Customers join the loyalty program because they are excited to shop again with the promise of future VIP status and perks. Shoppers stay engaged when brands continuously increase their rewards and unlock new incentives as you shop more with the brand.
VIP programs work very well for luxury brands where customers value exclusivity and status. However, in any industry, the element of gamification involved in tiered loyalty programs is motivating as customers monitor their progress towards leveling up.
One brand that has a great loyalty program including a tiered VIP program is Solo Stove. This camping gear store sells unique outdoor gear and their VIP program ensures that customers return to them instead of competitors when packing for their next trip.
Solo Stove's FireStarter Rewards offer 3 tiers that customers can strive for based on their annual spend. In order for VIP programs to be motivating, you must offer better rewards for your best customers. If we take a look at Solo Stove, we can see that customers earn more points per dollar spent, and receive more valuable birthday rewards as they reach higher levels.
Some other ways to make your VIP programs exclusive is to offer experiential rewards for higher tiers. These can include things like virtual or in-person events, first access to new products, the ability to offer product suggestions, and more.
Is a loyalty program right for your brand?
Now that we've gone over what a loyalty program is, what the benefits are, and the different types, it's time to determine if a loyalty program is right for your brand right now.
Although loyalty programs are a great marketing tool, they are not a quick-fix solution. There are some instances where a loyalty program may not be the best fit. For example, if you sell expensive, large products that are bought infrequently like mattresses, you might not be suited for a points or VIP program. Whenever you start thinking about your loyalty marketing strategy, be sure to consider the program from a customer's point of view to see if it is truly valuable.
If you are starting a brand on your own tomorrow, a loyalty program may not be one of the first things you need to add. You should have solid inventory management, customer management, and shipping procedures in place before adding any loyalty program.
Once you've determined that a loyalty program is right for your brand, check out Smile.io's different plans and products to find the right one for you.
Ready to launch your own loyalty program?
Check out Smile's different loyalty options