If you've been keeping up with us for a while, you know we love a good referral program. But the key is to make sure it is actually a good referral program. Once you've decided how to value your referral rewards to make them motivating for both the referring and referred customers, it's time to get into the nitty gritty details. And one of the most important details is where customers end up after they click on the referral link.
When it comes to running a successful referral program, getting someone to click a referral link is only part of the equation. In order for a referral to be completed, you not only need one of your brand advocates to send their link to a friend, but also for that link to be clicked, a referral code to be created, and for the referred customer to actually use it.
In order for all of this to happen, you need to get referred customers interested enough in what you are selling to take action. Just like when a new customer walks into a store in real life, they form a first impression pretty quickly. Ecommerce customers are no different. So it's essential to create a great step in the online customer experience by choosing an effective landing page to send newly referred customers to.
"A landing page is a standalone web page that potential customers can "land" on when they click through from an email, ad, or other digital location."
-Mailchimp
Choosing which referral landing page to use is such an important decision. The page you choose could be the difference between valuable customer engagement and brand awareness.
Here are the 5 best places on your website for customer referrals to be sent.
Send customer referrals to your homepage for simplicity
The first option is to send customers to your homepage so they can get the full picture. Newly referred users often do not know the full story of your brand or what you sell. Since your site's homepage is constructed to help customers find what they're looking for and communicate the value of what you sell, sending referrals to your homepage can be extremely effective.
If you decide to direct newly referred customers to your home page, it's a great idea to include a pop-up panel to make the referral visible right away. Pretty by Her is a great example as they direct customers to their homepage where they are immediately greeted by a cute, on-brand panel with a fun message that matches the rest of their brand. This way customers can begin to understand the brand right away.
Send customers to strategic landing pages
While your homepage is a great place to start, customer referrals are often most effective when the person being referred sees something valuable or relevant right away. Landing pages that focus on what you sell or what you are offering are great alternatives to the homepage.
Here are our other four recommendations for pages you can direct ecommerce customer referrals to for more valuable customer engagement:
Product pages
Sending referrals to a product page is highly effective when you direct them to products that are appealing to new shoppers. These types of products often have a ton of brand recognition or are extremely popular with your existing customers, making them an easy sell to new customers.
Products like samplers and starter kits make great product landing pages for your referrals.
Sending referrals to a product page can help you bridge the gap between your offer and the product customers hope to one day claim as a reward.
Blue Dahlia is a sustainable, premium quality bed linens brand based out of India. They emphasize sustainable production and materials to deliver organic goods for their customers. With unique product features that have been carried down 3 generations, it's a great idea for Blue Dahlia to show off their products to new customers right away when they enter their website. This is why sending newly referred customers to a product page for one of their cornerstone products, like their organic sheet, is key to acquire new customers.
Catalog pages
A product catalog page is a good option for stores that have a diverse range of products. If you sell both beauty products and luxury apparel, you need to help your new customer referrals focus on something in particular.
Get your new customer referrals interested by showing them your most popular products right away.
Take a look at what your most popular type of product is and send your new referrals to those products first. This will not only pique their interest but also help get them up to speed on what your brand stands for and the type of product experience they can expect from you as a repeat customer.
Like we said, sending customers to your most popular products first allows them to get a quick understanding of what your brand is all about in a quick 5 second scan. Dash sells a variety of kitchen and cooking goods that make it easy to prepare high quality meals in your own home. With products covering just about every kitchen gadget you could think of, it would be easy for new customers to feel overwhelmed when arriving at Dash's homepage. This is why sending referrals to a curated product catalog page of their "Best Sellers" as a landing page would enhance the customer experience and get customers to redeem those referrals.
"Learn More" pages
Another option for your referral traffic is to send them to a page that gives more detail about your brand or product. Since a "learn more" or "about us" page can make your products easier to understand, it's a great place to send referral traffic that's looking to learn more about you!
If you have a product that isn't easy to understand, send your referral traffic to your "learn more" page.
Sending referrals to a learn more page ensures that potential customers know enough about your products to consider actually accepting the referral offer. With more confidence in who you are and what you stand for, they'll be excited to make their first purchase.
Sending your customers to a "Learn More" page isn't just a good idea when you have a complicated product. It can also benefit you to lead newly acquired customers to your About page when you have a generic product that customers can find anywhere. This is your chance to tell them what makes your brand different from the rest. Take it from Sloane Tea, a fine tea brand that uses their About page to tell the story of how their founder is amongst the elite group of the first certified tea sommeliers in North America. They also share the details of their products to convince new customers to try them out.
Custom referral page
If none of these pages suit your referral program's needs, you can also send your customer referrals to a dedicated page that says whatever you like! This could be a page that showcases your best products, explains exactly how to use the referral reward, or anything else you can think of! If you have a dedicated rewards program explainer page, you can send them there so they can understand all the benefits of joining your community.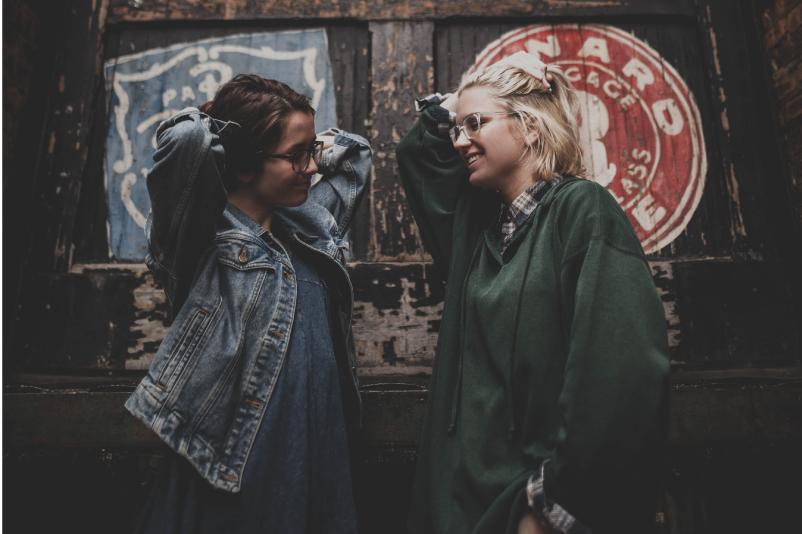 Sending referral traffic to a dedicated referral page opens up endless possibilities! Whether you want to keep things simple, show off your brand with catalog and product pages, or teach referred customers something new, the right referral landing page will have a positive impact on your referral conversion rate.
GEM leverages the power of a referral program and a point program together by offering new customers 30% off their first month and 400 GEM bucks for the referring customer. Offering points for referring customers is a great way to encourage them to also remain loyal because they have to come back to redeem those points. This is why their rewards program explainer page makes a great referral landing page. Within a few seconds, customers can understand that if they were to make a referral they'd earn $27 in credit. With a generous referral reward like that, you can quickly transform newly acquired customers into referring brand advocates!
Editor's Note: This post was originally published on December 14, 2017 and was updated for accuracy and comprehensiveness on January 12, 2023.
A referral program is more than a landing page.
Get our full referral program strategy guide for free and discover what else goes into an effective referral program.