There are few things as comforting as good advice from a friend. Whether they're giving you pointers for your vacation in a new city or a second opinion on your new haircut (it's awesome by the way), you can always trust your pals to set you right.
The power of these friendly referrals isn't lost on today's sharper brands. They know that a clever commercial can stay on your mind but a recommendation from a friend is something you'll take to heart. As a result, these brands have invested in their referral programs in big ways and the results are impressive!

In the spirit of good advice from good friends, your friends at Smile.io have put together a list of the 5 best referral programs on the planet.  We've even included some tips on how to take your referral program to the next level.
Uber's Referral Program Drives Quick Adoption
It's impossible to talk about the world's best referral programs without mentioning Uber. The multi-billion dollar transportation innovator has experienced unprecedented growth in the last five years, and a lot of that can be linked to their amazing referral program.
How Uber's Referral Program Works
Uber's business model relies on a multi-sided network effect between drivers and riders. Since each of these "customer" groups makes the service more valuable for the other, it makes sense that Uber's referral program targets both parties.

Every Uber customer has a unique personal invite code which can be used to invite new users to either ride with or drive for Uber. When the new driver completes a certain number of trips or a new rider takes their first ride, Uber rewards both the new user and the referrer.
What Makes Uber's Referral Program One of the Best
First and foremost, Uber has done an excellent job of marketing its referral program. At this point it is very rare to find someone who wasn't introduced to Uber through their referral program, and even rarer to find someone who hasn't even heard of it. This is because Uber doesn't just pump up their brand, they also advertise their referral program as a key part of it. Uber knows that a great referral program can't excite customers if they never hear about it in the first place.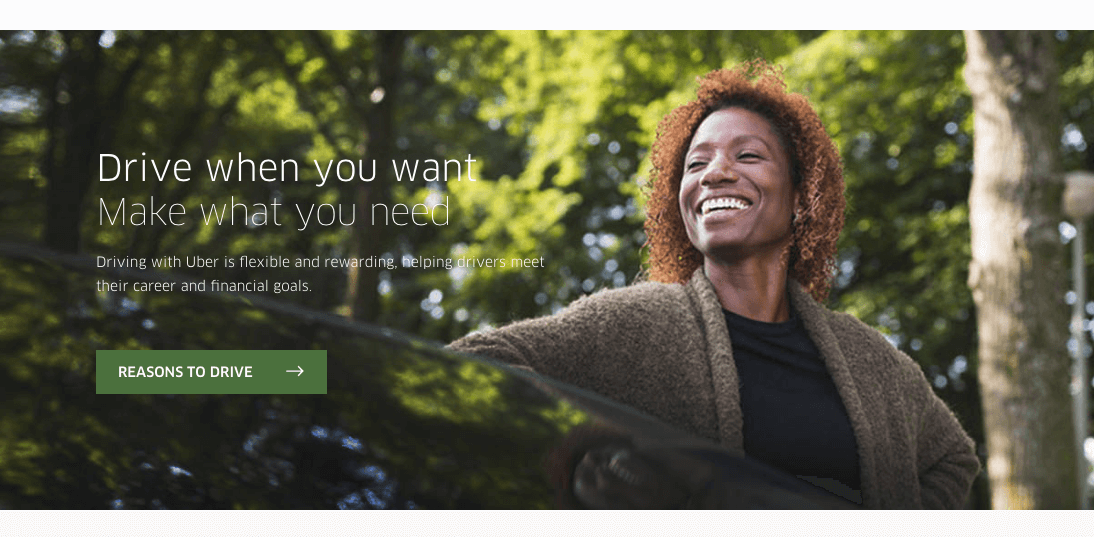 Another awesome feature of Uber's referral program is that they make sure to reward both sides of the referral. When an Uber user refers a friend to the service, they're passing along all of the value and convenience that Uber has to offer with the additional benefit of a free first ride. This bonus offer is often the tipping point that helps convert a new customer, or at least it was for me and many of my friends. Referral programs that only reward the sender are incentivizing their customers to send out invites, but are missing an important opportunity to encourage the receivers to actually accept these invitations in order to earn rewards of their own.

With such expensive rewards it might seem like Uber is blowing through their acquisition budget in a hurry, but the brand has actually struck the perfect balance of CAC and CLV (Customer Acquisition Cost and Customer Lifetime Value). A frequent rider will spend almost $100 on Uber every month, and a frequent driver will return many times that amount over their lifetime. Uber knows its riders and drivers are both valuable assets and compensates them accordingly. Riders and drivers get immediate value through the rewards and Uber gets long term value through their commitment, it's a win-win!
Facebook's Referral Program is As Easy As Making a Friend
It's hard to imagine a time when everyone and their mother didn't have a Facebook account, but Facebook wasn't always the social media giant it is today. Instead, it was simply a quickly growing new form of social media fueled by its world class referral program. I know what you're thinking: "Facebook doesn't have a referral program!" and you're right! It doesn't have a referral program - it is a referral program.
How Facebook's Referral Program Works
Facebook's key currency is friends. Friends give the service its value by providing the posts and videos we love to see and share and that keep us scrolling down our timelines. If you had Facebook but none of your friends did, the service would be practically worthless.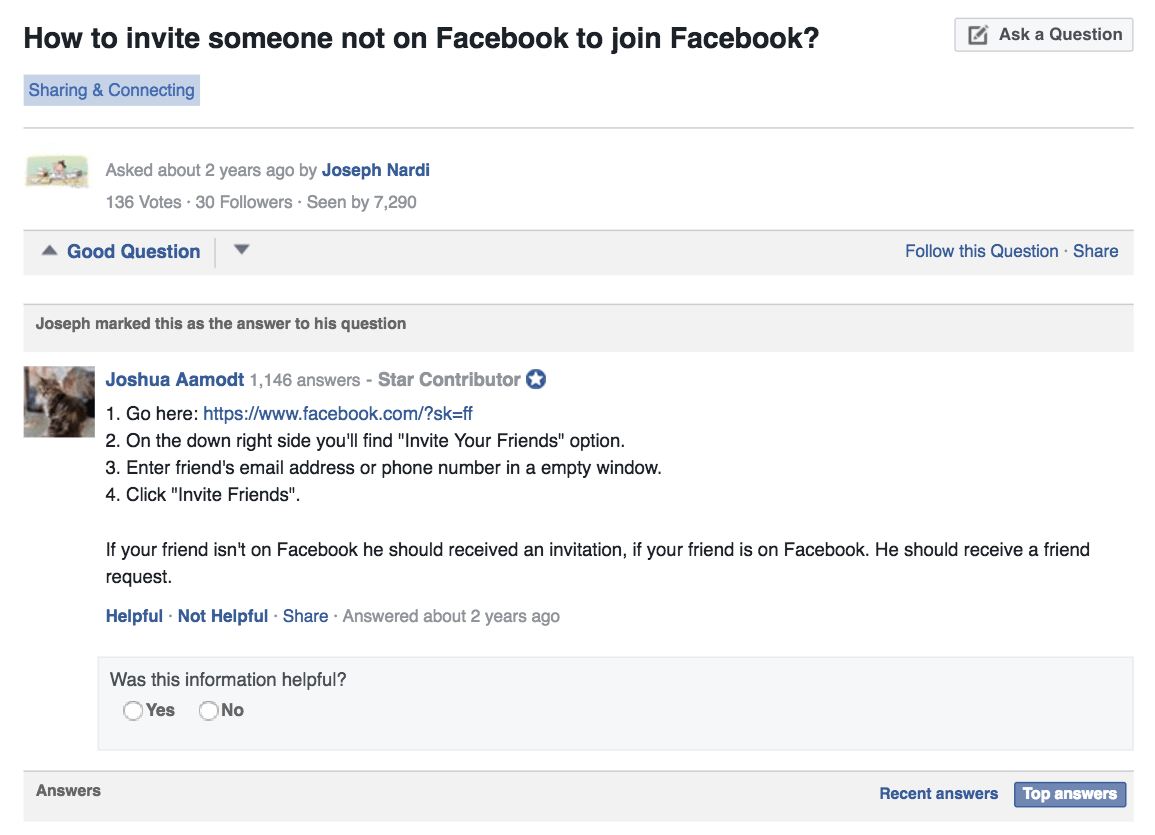 That's why Facebook allows you to invite your friends to connect with you. If they're already using Facebook, they can accept your friend request and connect with you. If they're not already using Facebook, the service invites the new user to befriend you, referring them to join Facebook in the process.
What Makes Facebook's Referral Program One of the Best
Facebook's referral program is amazing because it takes advantage of the unique peer to peer value it thrives on in two key ways.
First, unlike most brands on this list, a referral on Facebook provides value to the referrer by itself. Aside from the rewards, I don't actually gain anything from referring one of my friends to brands like Uber or Dropbox which is why they need to reward me with free rides and more storage space. Without this compensation, I'd be in a lot less of a hurry to tell my friends.

Facebook, on the other hand, doesn't have to reward a user for their referral because getting their friends to sign up actually makes Facebook more valuable for themselves. More friends equals more content to engage with, and with this model of value propelling users to engage, Facebook's referral program doesn't cost them a thing.
Facebook delivers value to the referee side of the relationship as well. When a potential user receives their referral email, they're given the name of the friend who referred them and the ways they'll be able to connect with them once they join. This plays to Facebook's network effect and motivates the referee to accept the invitation in order to avoid missing out.
Dropbox's Referral Program Thinks Outside the Box
Dropbox is a cloud storage system that allows users to seamlessly sync files across devices through their service. I was one of the early adopters in the Dropbox beta and have loved the service ever since. A huge part of that love is for their stellar referral program which has actually made the service more valuable as the years have gone by.  Let me show you what I mean.
How Dropbox's Referral Program Works
Much like Spotify, Dropbox works on a "freemium" model where customers can enjoy the basic features for free and can opt into enterprise and premium options at an additional cost. The service effectively divides customers into tiers that range from basic enterprise with pricing plans to match a user's needs.

Dropbox users have access to a certain amount of space according to their plan and the service's incentive program provides users with more space in exchange for completing valuable actions, one of which is referring new users.
Why Dropbox's Referral Program is One of the Best
Dropbox's referral program is on this list because it plays to what its customers need. Just as Uber provides its referring riders with free rides, Dropbox rewards users by giving them more of what they need to get value from the product - storage space.
The more space your account has, the more files you can store in your Dropbox. By providing space as a referral reward, users like myself are actually motivated to refer our friends. When we do, we're rewarded in a way that keeps us engaged with the product in a permanent way!

You see, while a free ride on Uber is a great reward, it can only be used once per referral. If I want another free ride I have to go refer another friend. On Dropbox however, referring a friend means I earn more space forever. Making the product permanently more valuable to me for the rest of my customer experience. makes me more likely to remain a customer for life. Dropbox's referral program is the best combination of a retention and acquisition strategy on the market today.

As a bonus feature, Dropbox also lets its users track the progress of their referrals with remarkable transparency. This means that when a Dropbox user refers a friend, they're able to see exactly where that friend is in the signup process which lets them provide encouragement when needed to make sure the process gets completed.
Google's Employee Referral Program Takes the Search Out of Recruitment
Google is considered by many to be a great place to work, and it's this opinion that fuels the internet giant's employee referral program.  Even though it's an employee referral program, it still has a lot to teach commerce brands about building the best referral program possible.
How Google's Employee Referral Program Works
Employee referrals are the lifeblood of many tech companies. The skillsets that make for a valuable employee are often developed through training and education programs where these employees have had the opportunity to meet many likeminded people. This phenomenon is what's referred to by the phrase "smart people know smart people".

While Google's employee referral program has undergone a few iterations, all of them have been guided by the notion that smart people do indeed know smart people. As it stands, Google employees are "nudged" with reminders about open positions and invited to "sourcing jams" where they can work with recruiters to identify quality candidates. They're also given a pretty substantial referral bonus, but that's not actually where the strength of their program lies.
Why Google's Employee Referral Program is One of the Best
A lot of the referral programs we've looked at up to this point use creative tactics or extremely powerful rewards to guarantee success. Google's referral program shows us the value of a knockout product and how that alone can actually create a powerful referral program.
Everyone knows Google is an amazing place to work. At Google, brilliant, fun, and forward thinking individuals work alongside other brilliant, fun, and forward thinking individuals. Together they work on the very cutting edge of what is possible and solve tomorrow's problems day by day and the crazy perks don't hurt.

When a Google employee refers a friend to work there, the "product" they are referring to speaks for itself, and loudly. The referee can trust the experience their friend is going to have through the hiring process (very quick followups from recruiters and hiring managers) and they can trust the experience the referee would have if they are successfully hired. Google employees are treated well, and when you're having a positive experience with any brand whether as an employee or a customer it's a lot easier to share it with your friends.
Paypal, Tilt, and Venmo Put Their Money Where Their Referrals Are
Paypal, Tilt, and Venmo are all solutions that have popped up as a response to the harrowing inconvenience known as email transfers. The key value proposition of each of these brands is that they help make peer-to-peer payments cheaper and easier. The similarities don't stop there though, when it comes to referral programs these brands take very similar approaches to customer acquisition.
How the Paypal, Tilt, and Venmo Referral Programs Work
The biggest similarity between these three brands is also their greatest strength when it comes to their referral programs. They deal with money. Actual money. Not store credit, not free space, not free rides, just cold hard cash.

This means that these brands can reward their customers in ways that other brands simply can't. Paypal, Tilt, and Venmo lean into their industry and actually  offer their customers financial incentives for each successful referral. These users are then able to withdraw this money from their accounts and spend them on whatever their hearts desire. It's like the best combination of a rewards program and an ATM.
Why the Paypal, Tilt, and Venmo Programs Are Some of the Best
The value here is obvious. When you're able to reward your customers with monetary funds you don't have to spend any time, money, or effort convincing them of the value of your referral program. Humans are trained to understand the value of money from a very young age and most of us are very unlikely to turn down a free offer.

This financial approach to referral programs begs the question of why every brand shouldn't pay their customers outright for referrals? Well, there's a reason it works for these three more than other brands. Financial transactions are baked right into their business models. While another brand may come off as sleazy or inauthentic for "buying" referrals, these brands are just being true to their value propositions. Transactional relationships are uniquely on-brand for Tilt, Paypal and Venmo, and their referral programs can cash in on that fact.
Looking to Create an Awesome Referral Program? Refer to These Top Brands
Referral programs are like advice from a friend, and can be extremely valuable when applied correctly to a customer's life. Like the brands on this list, you'll want to figure out what value you provide to your customers and, additionally, what kinds of things they actually value in their lives. The best referral programs will find a way to play to a brand's strengths and a customer's values in new, unique, and exciting ways. If someone doesn't believe you, just refer them to me!