There are few things as comforting as good advice from a friend. Whether they're giving you pointers for your vacation in a new city or a second opinion on your new haircut (it's awesome by the way), you can always trust your pals to set you right.
The power of these friendly referrals isn't lost on today's sharper brands. They know that a clever commercial can stay on your mind but a recommendation from a friend is something you'll take to heart. As a result, these brands have invested in their referral programs in big ways and the results are impressive!
In the spirit of good advice from good friends, your friends at Smile.io have put together a list of the 5 best referral programs on the planet.  We've even included some tips on how to take your referral program to the next level.
Goodfood's referral program brings more people to the table
Home delivery meal kits have taken off over the past few years with people wanting to cook healthy, good meals from the comfort of their kitchen. With so many different companies to choose from, brands in this industry need to do something to incentivize customers to shop with them. This is where referral programs come into play. And as Canada's number 1 meal kit, Goodfood has done a pretty great job at that.
How Goodfood's referral program works
Goodfood's referral program is designed to help significantly with both customer acquisition and retention. For starters, new customers get $40 off their first order. With meal kits starting at $88 a week, that's almost a 50% value reward. Not bad if you ask us.
On the other hand, the referring customers get $25 off their next basket for every new customer they refer. By not placing a limit on the number of times customers can receive this reward, customers have the motivation to continue referring, turning them into brand advocates.
What makes Goodfood's referral program one of the best
First and foremost, Goodfood has done an excellent job of marketing its referral program. At this point it is very rare to find someone who wasn't introduced to Goodfood through their referral program. This is because Goodfood doesn't just pump up their brand with special discounts and offers, they also advertise their referral program as a key part of it through emails, social media advertising, and physical flyers. Goodfood knows that a great referral program can't excite customers if they never hear about it in the first place.
Another awesome feature of Goodfood's referral program is the personalization in their emails. The email that referees receive shows them exactly who referred them to the program, tells them what they will receive, and explains the value proposition of their brand in an easy to understand way. For this example, it's clear that Danielle was the referrer, the referee gets an entire week's worth of food, and the benefit is easy to cook meals with fresh ingredients. By laying all of these details out in a clear format, the receiver is incentivized to follow the call to action and claim their free box.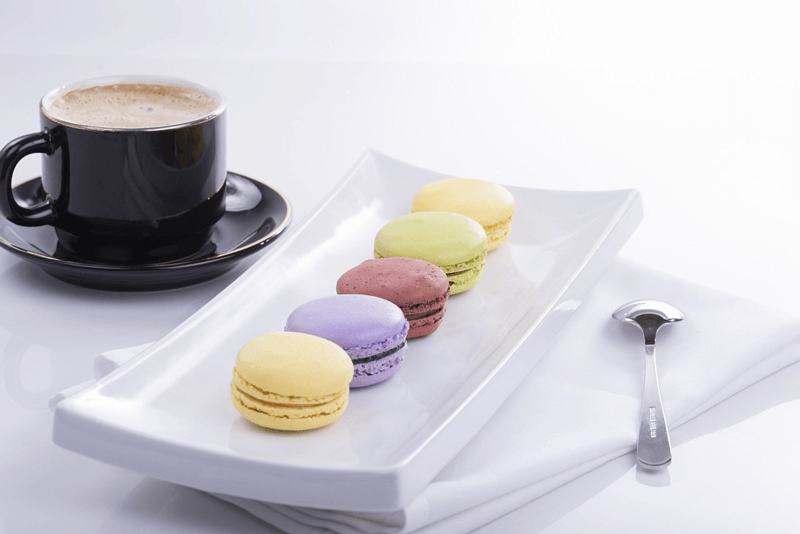 Goodfood's referral program works so well because they truly understand their customers' pain points and desired gains–they want to save time but still have delicious food they can prepare at home. Their referral program hits the nail on the head by giving both the referrer and referee exactly what they want–free food. And who could say no to free food?
Squish Candy's referral program sweetens the deal
Referral programs are a great tool for brands operating in a niche industry. Let's look at one of these brands–Squish Candy, an artisanal candy brand that specializes in over 100 flavors of awesomely delicious gourmet gummies. What makes them different is their wide range of vegan, sugar-free, and healthy candies.
How Squish Candy's referral program works
Squish Candy makes their referral program easy to understand. You can give a friend or family member 15% off and in return you get 15% off your next candy haul.
When trying out any new brand, a discount always sweetens the deal. Especially with a brand that could be out of your comfort zone. Afterall, everyone has their go-to favorite candies and convincing someone to shake it up can be a hard sell. But Squish Candy's 15% off deal takes a bit of the pressure off.
What makes Squish Candy's referral program one of the best
Squish Candy's referral program is great for several reasons. For starters, it's a great cost-effective marketing tool. With relatively inexpensive products, a 15% discount won't hurt their profit margins too much. For example, several of their buckets cost $20.99. If a customer redeems their 15% off reward on this purchase, it only costs Squish about $3. That's a low price to pay for a new customer that may come back, make several more purchases, and refer more customers of their own.
Squish Candy is a different kind of candy brand and gaining customer trust is an important part of their marketing strategy. With tons of unique flavors, it may be intimidating for new customers to know where to start. We don't know about you, but we were a bit hesitant to give up our Sour Patch Kids or gummy worms for Vegan Avocado Dreaming gummies. But, that's where the power of referrals comes in. Not only does a referral instill trust in the brand–a referral code coupled with specific product recommendations can turn an online shopping basket into an online order.
Squish Candy uses their referral program effectively to both build trust with new customers and reward existing customers for their loyalty. No matter what your sweet tooth preferences are, a trusted recommendation from a friend sweetens the deal.
Facebook's Referral Program is As Easy As Making a Friend
It's hard to imagine a time when everyone and their mother didn't have a Facebook account, but Facebook wasn't always the social media giant it is today. Instead, it was simply a quickly growing new form of social media fueled by its world class referral program. I know what you're thinking: "Facebook doesn't have a referral program!" and you're right! It doesn't have a referral program–it is a referral program.
How Facebook's referral program works
Facebook's key currency is friends. Friends give the service its value by providing the posts and videos we love to see and share and that keep us scrolling down our timelines. If you had Facebook but none of your friends did, the service would be practically worthless. The same goes for any social media platform since the whole point is to be social.
That's why Facebook allows you to invite your friends to connect with you. If they're already using Facebook, they can accept your friend request and connect with you. If they're not already using Facebook, the service invites the new user to befriend you, referring them to join Facebook in the process.
What makes Facebook's referral program one of the best
Facebook's referral program is amazing because it takes advantage of the unique peer to peer value it thrives on in two key ways.
First, unlike most brands on this list, a referral on Facebook provides value to the referrer by itself. Aside from the rewards, you don't actually gain anything from referring one of your friends to brands like Squish Candy or Dropbox which is why they need to reward you with free rides and more storage space. Without this compensation, you'd be in a lot less of a hurry to tell your friends.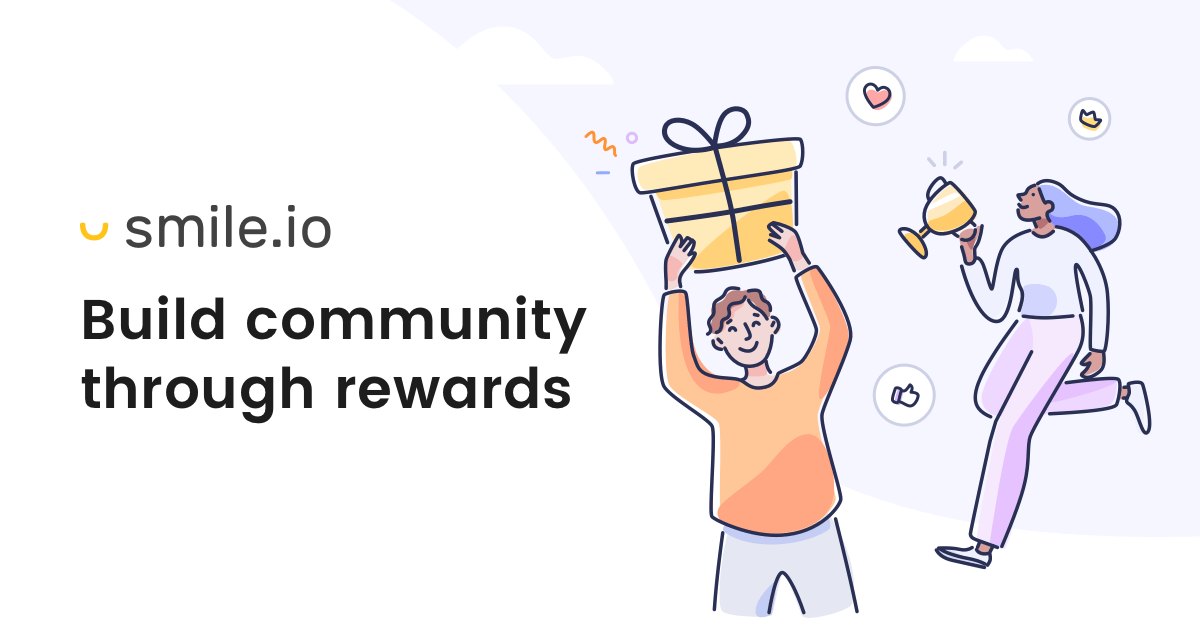 Facebook, on the other hand, doesn't have to reward a user for their referral because getting their friends to sign up actually makes Facebook more valuable for themselves. More friends equals more content to engage with, and with this model of value propelling users to engage, Facebook's referral program doesn't cost them a thing.
Facebook delivers value to the referee side of the relationship as well. When a potential user receives their referral email, they're given the name of the friend who referred them and the ways they'll be able to connect with them once they join. This plays to Facebook's network effect and motivates the referee to accept the invitation in order to avoid missing out.
Dropbox's referral program thinks outside the box
Dropbox is a cloud storage system that allows users to seamlessly sync files across devices through their service. A huge part of that love that customers have for the brand is for their stellar referral program which has actually made the service more valuable as the years have gone by.  Let us show you what we mean.
How Dropbox's referral program works
Much like Spotify, Dropbox works on a "freemium" model where customers can enjoy the basic features for free and can opt into enterprise and premium options at an additional cost. The service effectively divides customers into tiers that range from basic enterprise with pricing plans to match a user's needs.
Dropbox users have access to a certain amount of space according to their plan and the service's incentive program provides users with more space in exchange for completing valuable actions, one of which is referring new users.
Why Dropbox's referral program is one of the best
Dropbox's referral program is on this list because it plays to what its customers need. Just as Goodfood provides its referring customers with free food, Dropbox rewards users by giving them more of what they need to get value from the product–storage space.
The more space your account has, the more files you can store in your Dropbox. By providing space as a referral reward, users are actually motivated to refer their friends. When they do, they're rewarded in a way that keeps them engaged with the product in a permanent way!
A great referral program is just one possible retention tool.
Check out the rest.
On Dropbox, referring a friend means you earn more space forever. Making the product permanently more valuable to customers for the rest of their customer experience makes them more likely to remain a customer for life. Dropbox's referral program is the best combination of a retention and acquisition strategy on the market today.
As a bonus feature, Dropbox also lets its users track the progress of their referrals with remarkable transparency. This means that when a Dropbox user refers a friend, they're able to see exactly where that friend is in the signup process which lets them provide encouragement when needed to make sure the process gets completed.
Paypal, Revolut, and Venmo put their money where their referrals are
Paypal, Revolut, and Venmo are all solutions that have become popular as a response to the harrowing inconvenience known as email transfers. The key value proposition of each of these brands is that they help make peer-to-peer payments cheaper and easier. The similarities don't stop there though, when it comes to referral programs these brands take very similar approaches to customer acquisition.
How the Paypal, Revolut, and Venmo referral programs work
The biggest similarity between these three brands is also their greatest strength when it comes to their referral programs. They deal with money. Actual money. Not store credit, not free space, not free rides, just cold hard cash.
This means that these brands can reward their customers in ways that other brands simply can't. Paypal, Revolut, and Venmo lean into their industry and actually offer their customers financial incentives for each successful referral. These users are then able to withdraw this money from their accounts and spend them on whatever their hearts desire. It's like the best combination of a rewards program and an ATM.
Why the Paypal, Revolut, and Venmo programs are some of the best
The value here is obvious. When you're able to reward your customers with monetary funds you don't have to spend any time, money, or effort convincing them of the value of your referral program. Humans are trained to understand the value of money from a very young age and most of us are very unlikely to turn down a free offer.
Transactional Relationships are uniquely on-brand for businesses like Paypal, Revolut, and Venmo.
This financial approach to referral programs begs the question of why every brand shouldn't pay their customers outright for referrals? Well, there's a reason it works for these three more than other brands. Financial transactions are baked right into their business models. While another brand may come off as sleazy or inauthentic for "buying" referrals, these brands are just being true to their value propositions. Transactional relationships are uniquely on-brand for Paypal, Revolut, and Venmo, and their referral programs can cash in on that fact.
Looking to create an awesome referral program? Refer to these top brands
Referral programs are like advice from a friend, and can be extremely valuable when applied correctly to a customer's life. Like the brands on this list, you'll want to figure out what value you provide to your customers and, additionally, what kinds of things they actually value in their lives. The best referral programs will find a way to play to a brand's strengths and a customer's values in new, unique, and exciting ways. If someone doesn't believe you, just refer them to me!
Looking to create your own world class referral program?
Learn about starting your own referral program.