The food and beverage industry is one industry that relies on repeat purchases and brand loyalty to succeed. Think of all of your favorite food and beverage products and the loyalty that is associated with them. Either because a certain product is a staple in your home, the price is affordable, or simply you can't live without it. The food and beverage industry is extremely competitive, but once you can lock in a customer to pledge loyalty to your products, you can start building brand loyalty.
According to some DTC (direct-to-consumer) insights, the average retention rate for DTC food brands is around 31%. Sales volume for the food and beverage industry can be generated by getting people to buy more per visit or by getting them to visit more often, both of which are where a loyalty program comes in.
The food and beverage industry within DTC sees about 1/3 of customers shop for the same brand repeatedly. You are not only competing against other products like yours, but also against all of the alternatives. This competition means that food and beverage companies are ripe to benefit from creating customer loyalty.
Here are 4 examples of effective loyalty programs in the food and beverage industry, split between DTC food products, small businesses, and major well-known food brands.
Drink Monday
Tapping into the alternative to alcohol, Monday is a brand of zero-alcohol whiskey, gin, and mezcal for anyone seeking to enjoy a non-alcoholic cocktail. Yes, even on Mondays. Monday aims to change the narrative around drinking alcohol to become the drink people can have in social settings, with zero pressure. It's all in their name, "If you love cocktails and hate hangovers, we're your first-class ticket to flavor town," says co-founder Chris Boyd. "Customers are stoked, to say the least. We're one of the pioneer brands of this young non-alcoholic category and strive daily to rally around and support people looking for healthier drinking options," says Chris.
Monday leveraged its loyalty program by creating a brand community with its program. The Drink Monday loyalty program rewards customers by offering points for social media interactions and dollars spent. The rewards themselves are an incentive to continue to earn with Monday.
Reward members can earn two points for every $1 spent and some of the rewards customers can redeem are merchandise and different bottles of zero-alcohol mezcal, gin, and whiskey. Another key point to Monday's loyalty program is its referral incentives. Customers who are referred earn a $10 off coupon while those doing the referral, also earn $10 off. Each referral creates a potential new customer and shows that existing customers trust and love the product. For a growing food and beverage small business like Monday, this is incredibly important. With a continuous cycle of engaging and sharing embedded into their brand experience, Monday's loyalty program will help accelerate its brand success.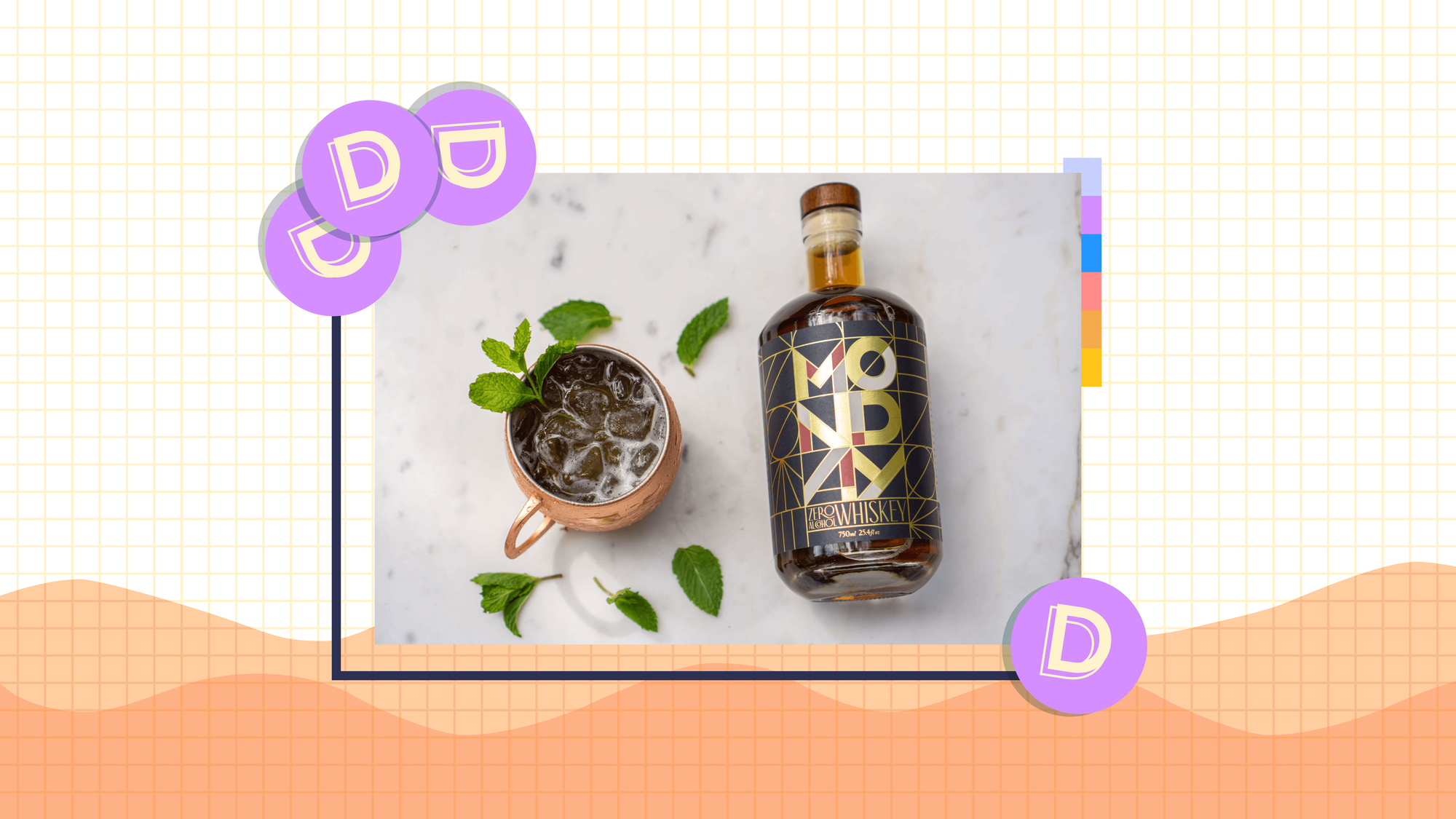 Dunkin Donuts Dunkin Rewards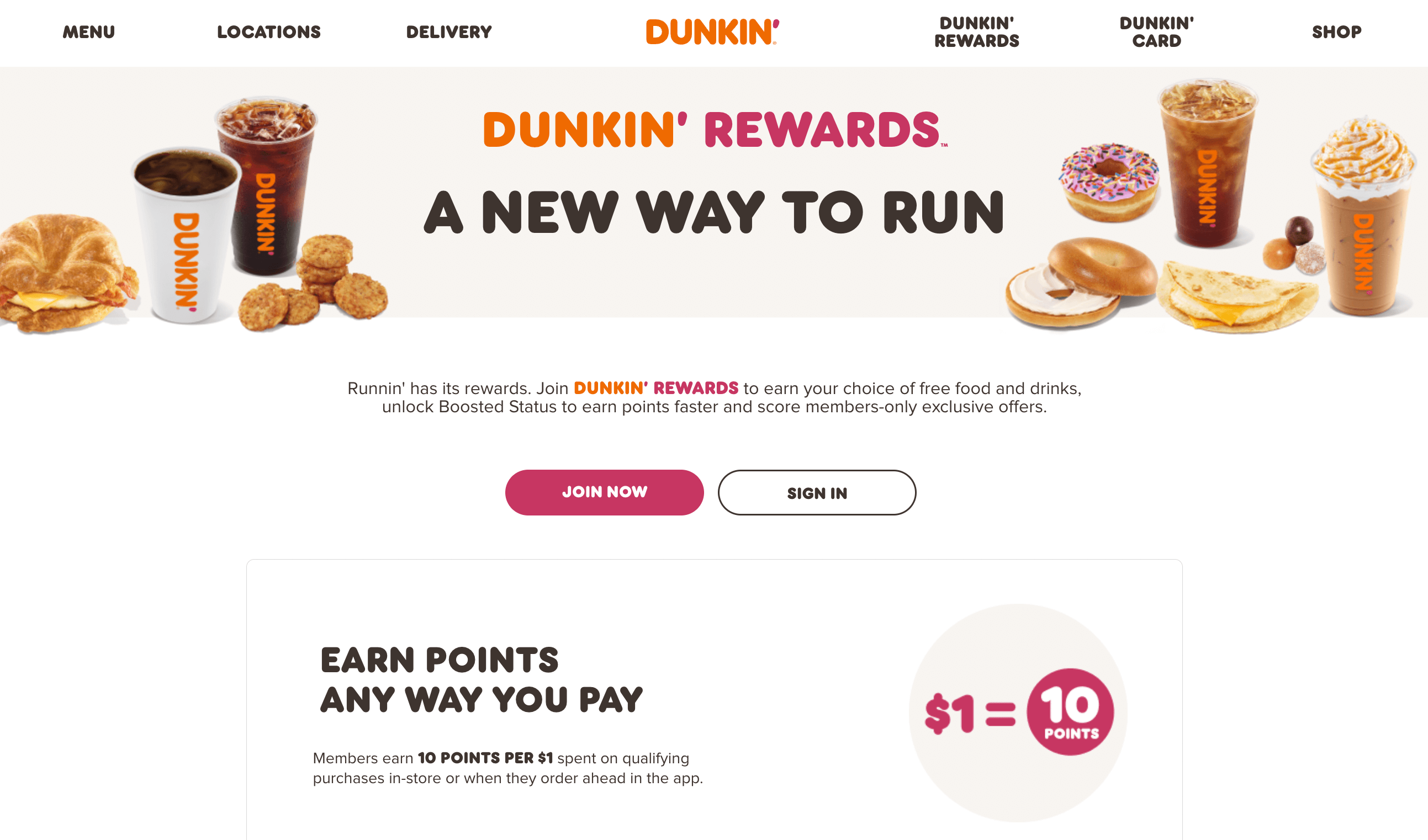 Dunkin Rewards has become one of the more recognizable food and beverage loyalty programs in recent years for its variety of reward options offered to its members and the community it has built. Their members can earn 10 points for every $1 spent on purchases in-store or in their app. Dunkin has built a VIP status tier for customers that purchase from Dunkin more than 12 times in one month, called Boosted Status. Boosted Status members will earn 12 points for every $1 spent for the next three months. This is a great way to engage members who are repeat customers and give an extra boost in exchange for their loyalty.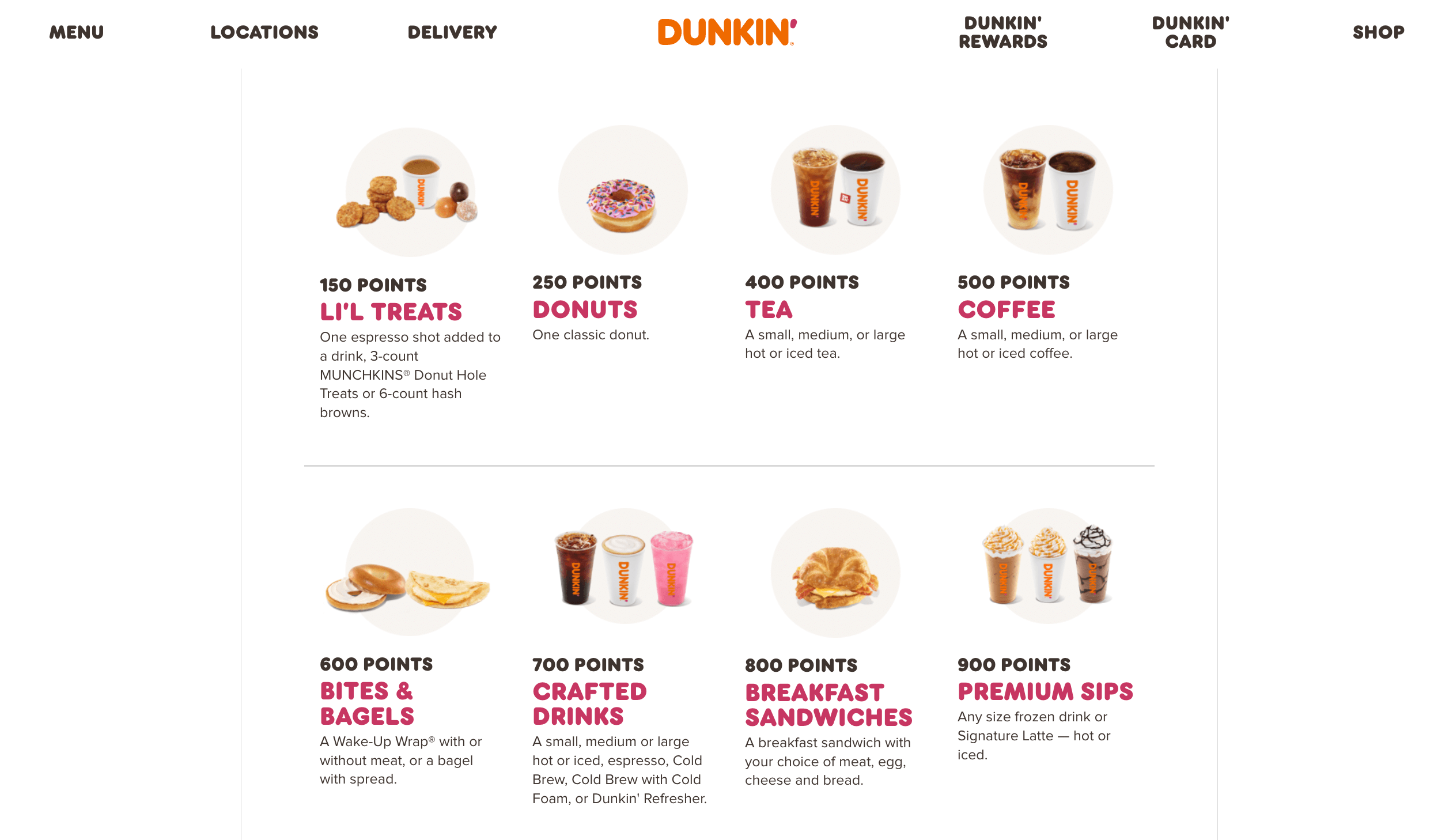 By rewarding customers for repeat purchases and offering them an exclusive status in exchange, you increase their purchase frequency to reach that next status level sooner. Dunkin's variety of rewards is actual food and beverage items that every customer loves. After earning 250 points you can get a free donut and after 800 points, you can earn a free breakfast sandwich. Sometimes knowing that you're so close to your next reward is just the motivation you need to splurge on that extra cookie. With this logic in mind, Dunkin Rewards has brewed up a recipe for success!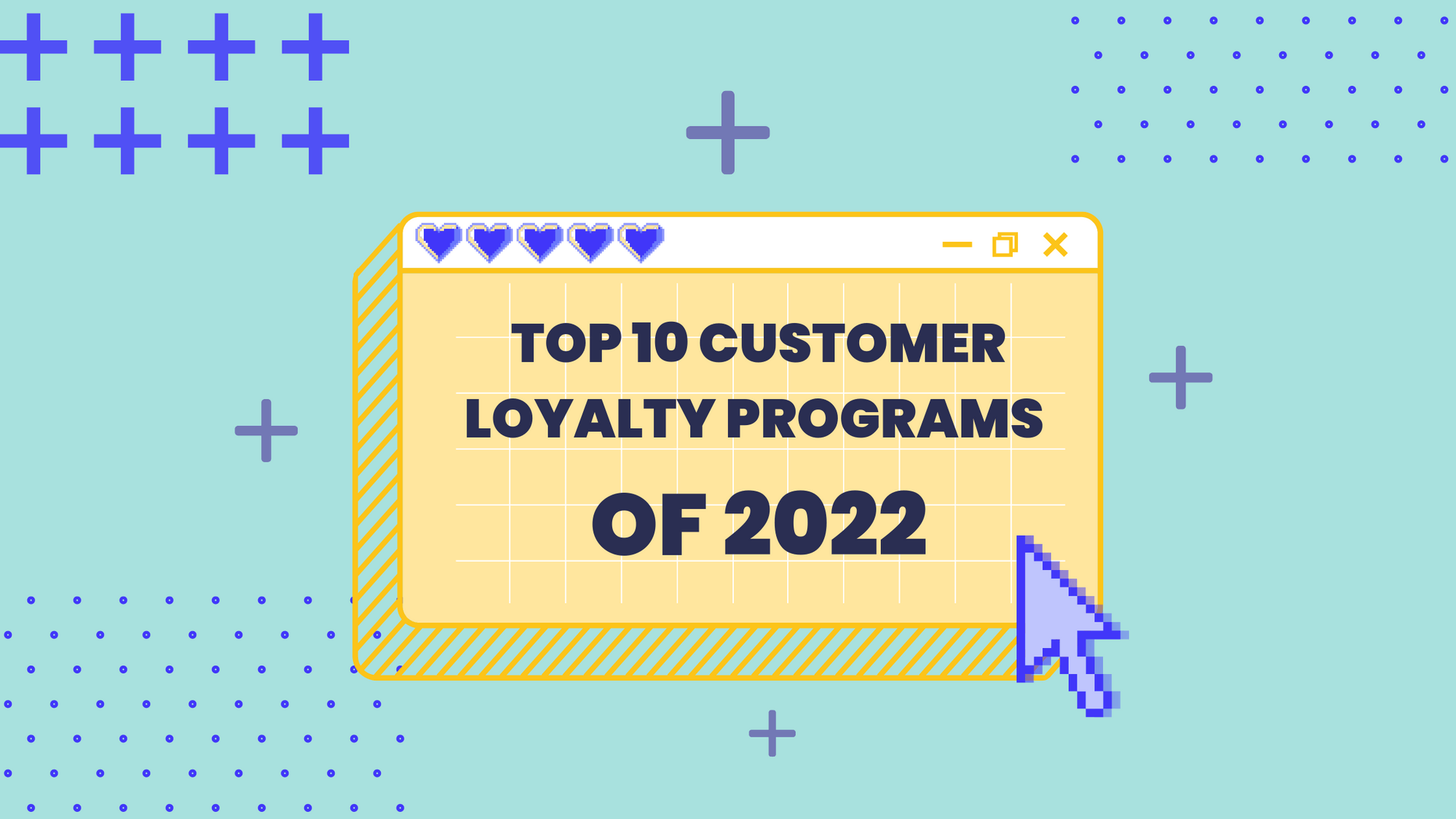 Chipotle's Chipotle Rewards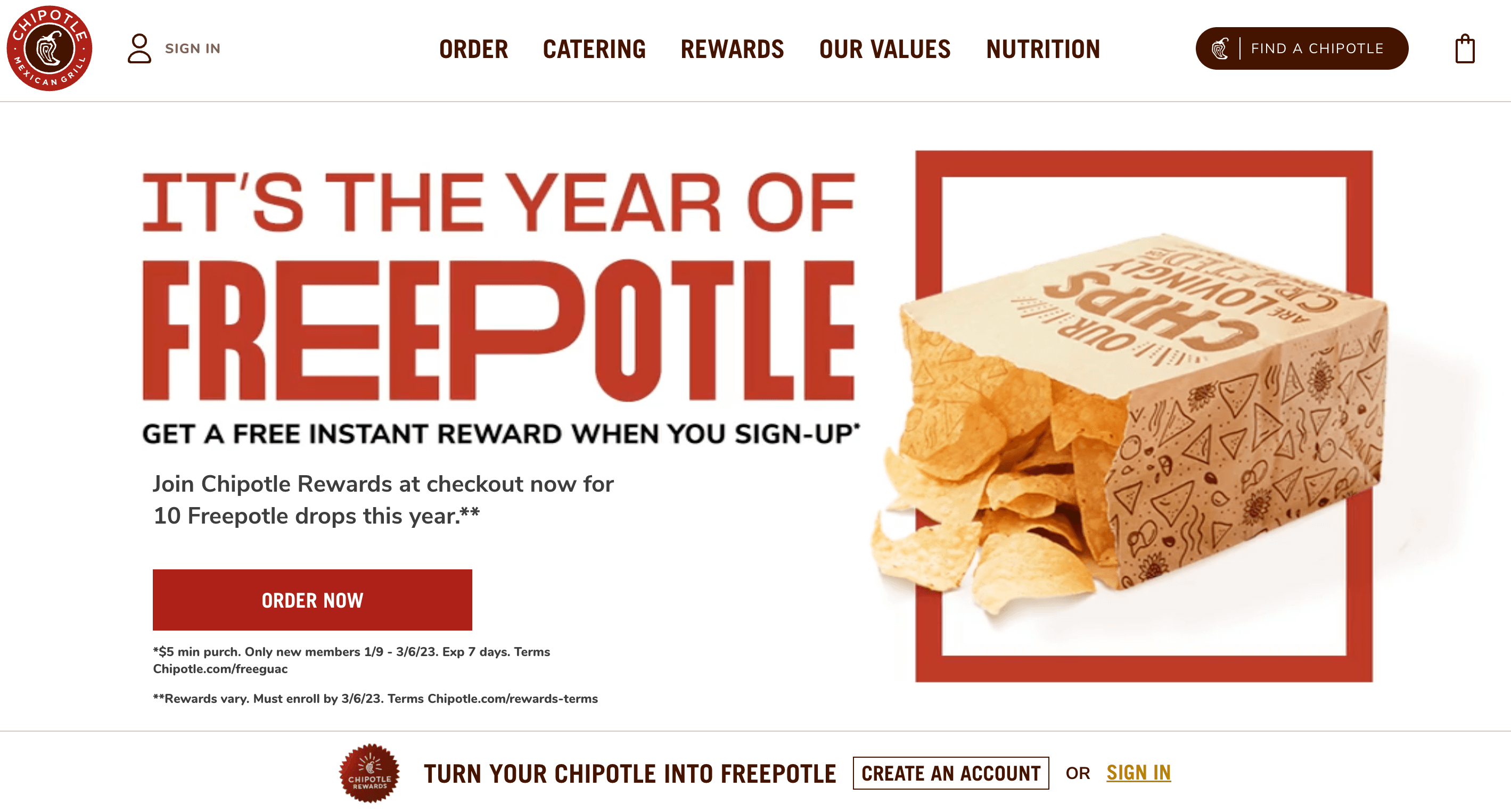 Chipotle's former loyalty program, Chiptopia, was launched in 2019 and rebranded to simply Chipotle Rewards. Now it has rebranded to include its campaign "Freepotle", offering additional meaningful rewards to its customers. Members can redeem their points for free items such as guac, double protein, beverages, and company swag.

Chipotle is a perfect example of adapting and changing its reward program as the company grows.  "In an environment full of pricey subscription programs, we're introducing a pass to our real food that is free to join and will provide more value to our community than ever before," Chipotle announced.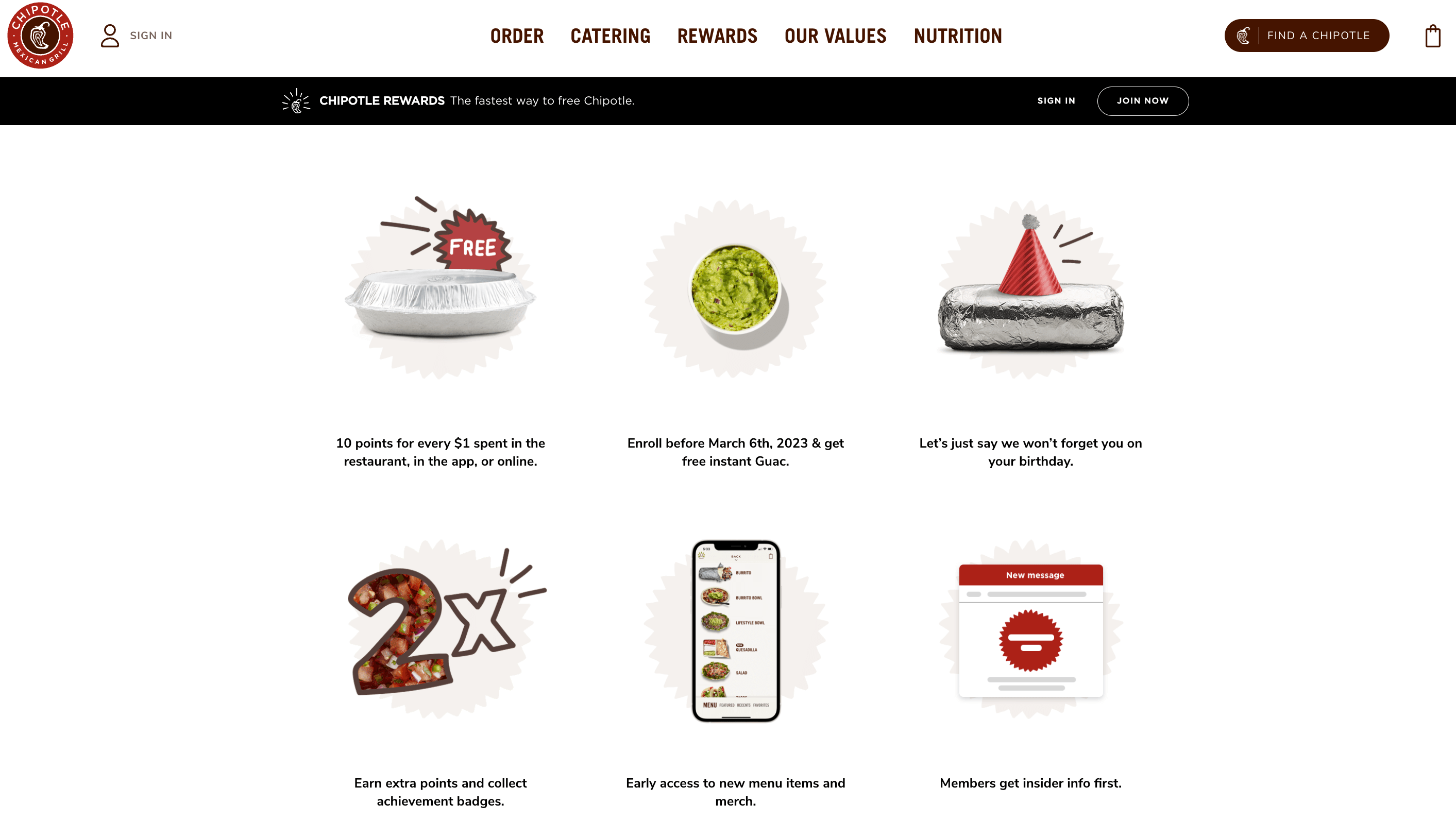 Chipotle makes it simple for any customers to earn points on purchases in-store, online, or in the app. Customers can earn 10 points for every dollar spent and earn free items on their birthday. To incentivize customers to sign up for their program, Chipotle is running its campaign "Freepotle" to give customers free guac just for signing up and some reward members could win free Chipotle for a year.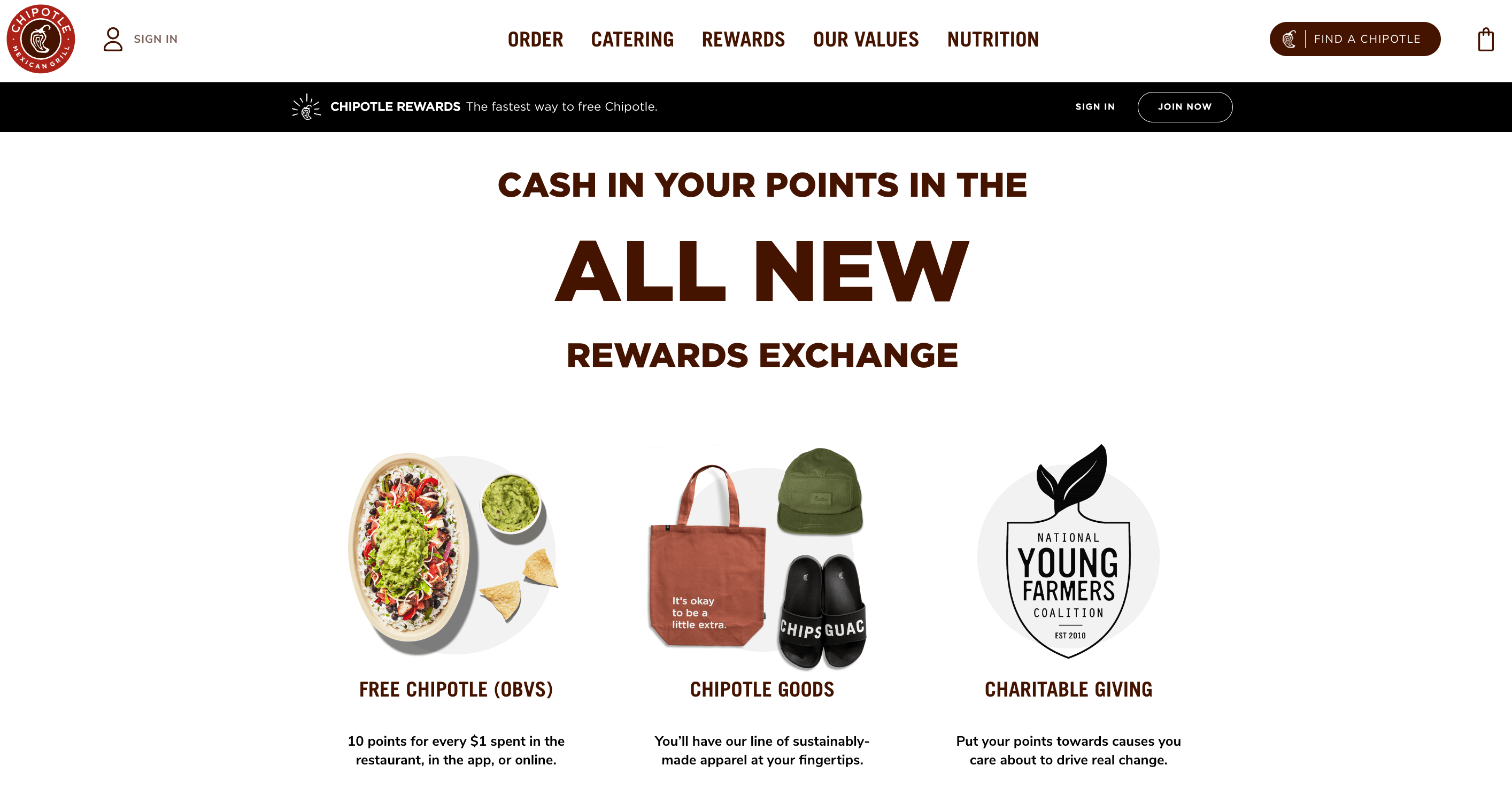 Chipotle Rewards has created this campaign to introduce members to its rewards program and in some cases reintroduce unengaged members to use Chipotle Rewards and drive customers to their locations.  Chipotle ensures customers are engaged with their brand year-round by offering free food members will love.  All in all, Chipotle Rewards is a perfect example of a food and beverage loyalty program that is creative, adapting to changing consumer habits and offering meaningful rewards.
Partake Foods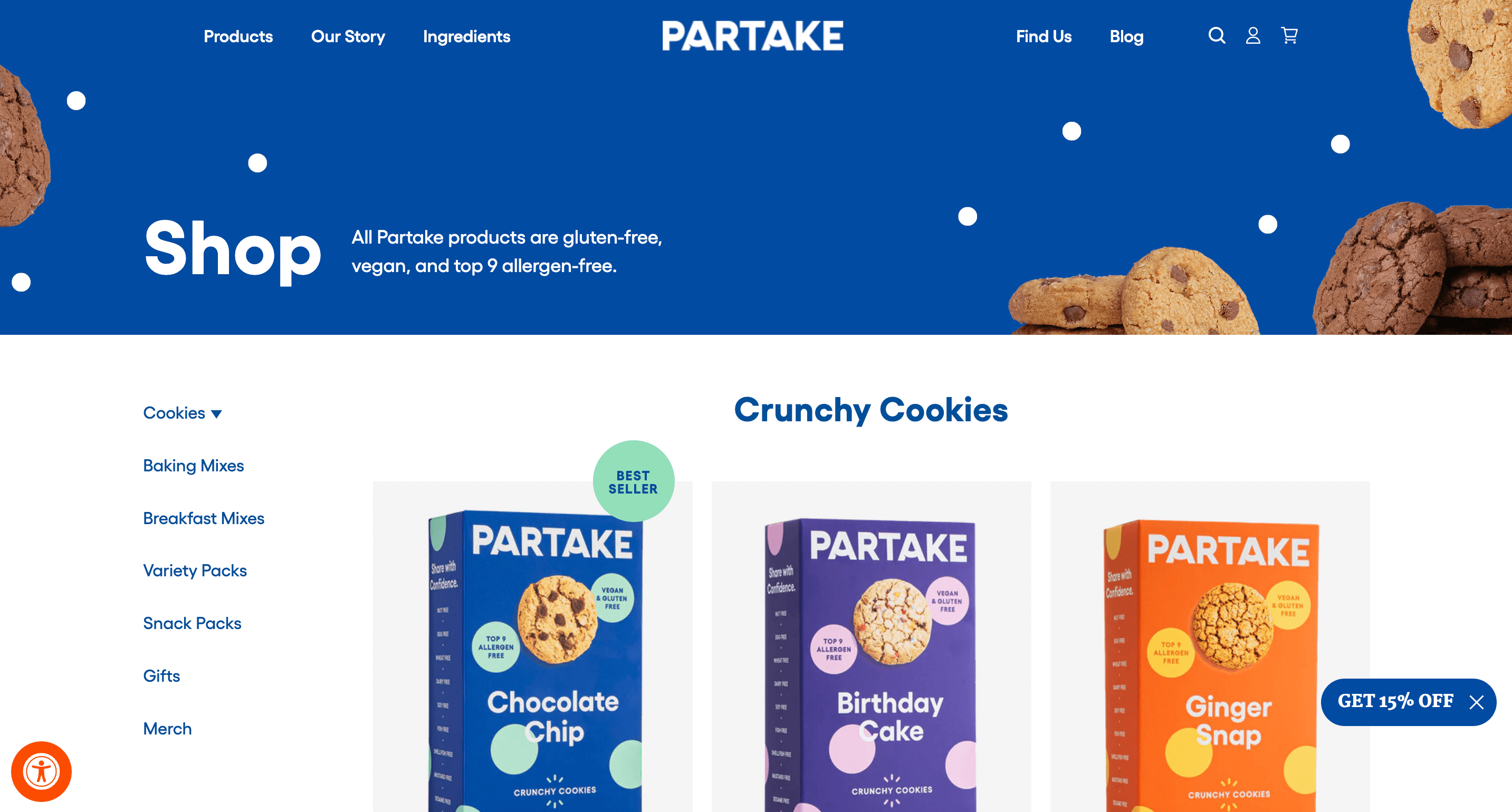 Partake Foods is a vegan and gluten-free food brand that makes cookies, snacks, and baking mixes free from the top nine allergens. Partake Foods is a great example of a food and beverage loyalty program done right! They offer rewards on purchases, signing up for their newsletter, celebrating a birthday, and writing a review. These incentives provide multiple ways a first-time customer can build up a points balance to come back for another purchase. It allows returning customers to continue to feel valued.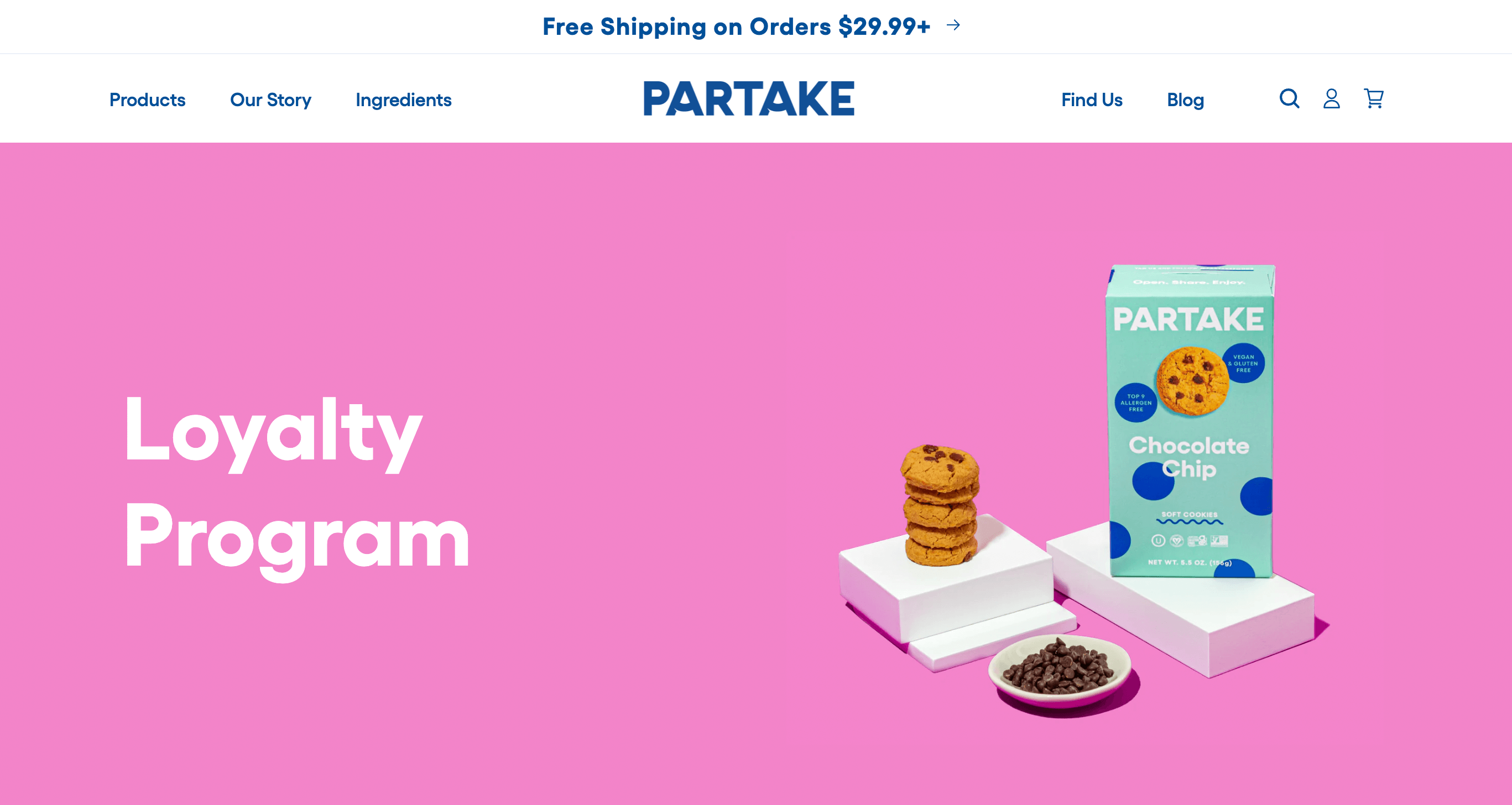 The second area that Partake Foods excels in is the rewards they offer to its customers. Every dollar spent is equal to one point and reward members can redeem $5, $20, and $35 off their next purchase, depending on how many points they acquire. Partake Foods also incentivizes referrals by offering $2 off for both the person being referred and the person offering a referral. Incentivizing shoppers to share the brand with their personal networks creates more of a conversation around the products and offers potential customers valuable social proof.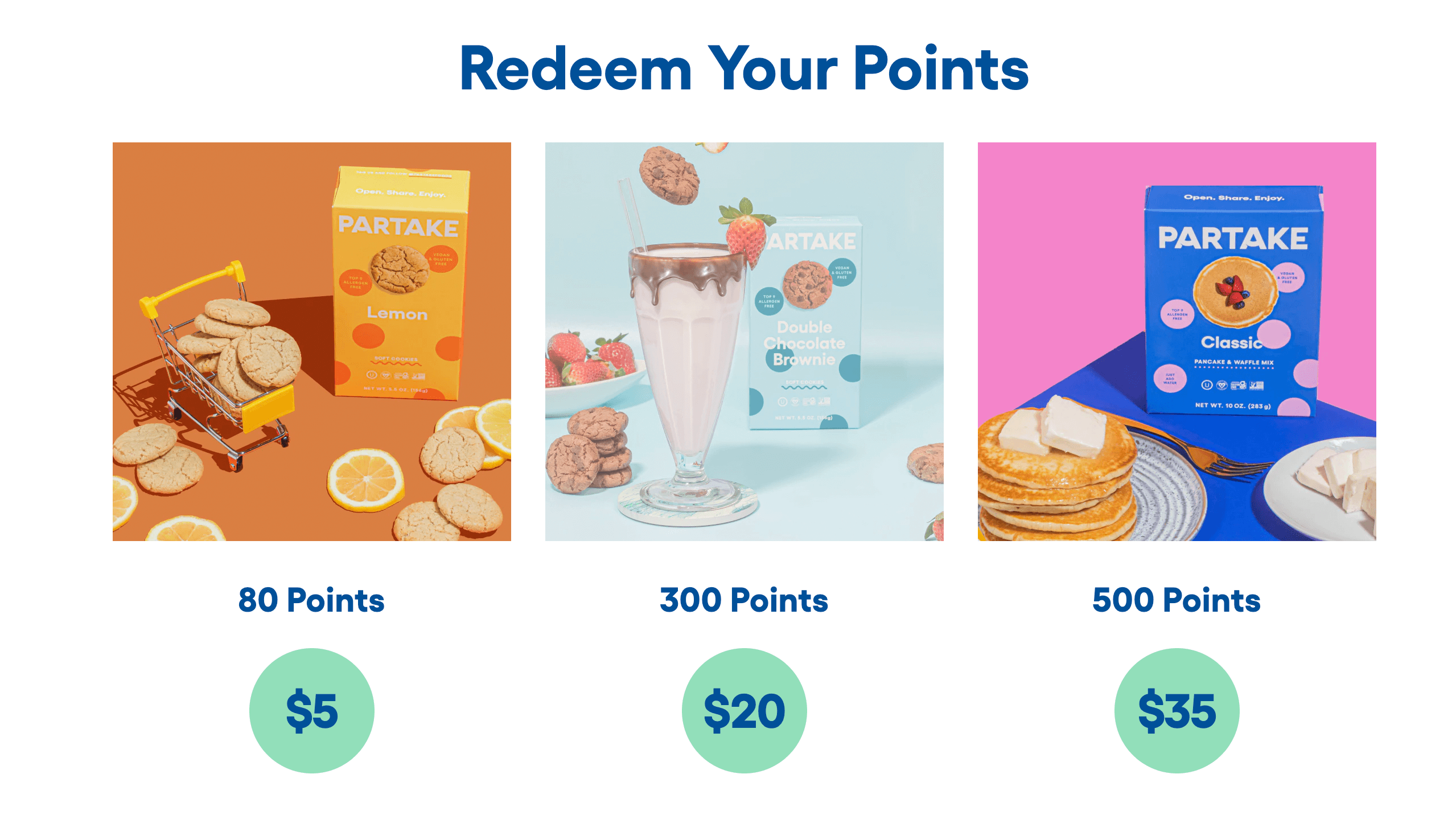 Partake Foods offers points for actions that will help them grow its overall brand community in the form of its newsletter, social media, and overall customer base. This social community establishes trust for new shoppers by offering evidence in the form of reviews that previous customers love the product. With valuable rewards on the table, Partake Foods  has ensured that this cycle will continue with every new member of their program.
Tips for loyalty food and beverage industry
We hope the above examples have inspired you to find ways to improve your own food and beverage brand's retention strategy or launch your own loyalty program. Smile.io has had the privilege of developing rewards programs for more than 100,000 merchants across the world in this industry. Here are our three loyalty best practices, just for you:
1. Utilize the customer information you gather
With many food and beverage brands vying for a consumer's attention and dollars, you can be strategic with the customer data you collect through your loyalty program. Because the food and beverage industry is all about selling high volume, with the data you collect you can measure retention rates, customer lifetime value (CLTV), average order values (AOV), and churn rates.
This first-party data can help you make strategic decisions on how to evolve your loyalty program (such as in the case of Chipotle Rewards) or when it's time to introduce a new reward perk. The more information you have, the easier it is to personalize your customer's experience with your brand in the future.
2. Reward customers for sharing their experience
Because you cannot sample or smell online, it's important for your brand to establish trust in another way. The best way to do this is to encourage your existing customers to show new shoppers how awesome your products are.
We recommend that you reward points for actions like leaving a review, sharing your store on social media, and even following your social accounts. This gives new customers who have not tried your product the confidence to do so!
3. Try a percentage-based reward
A percentage-based reward encourages customers to spend more. The more they buy with that purchase, the more value they get from that reward. Just keep the percentage reward lower than your average profit margin and you have a win-win strategy.
Editor's Note: This post was originally published on November 2019 and was updated for accuracy and comprehensiveness on January 23, 2023.
Create your loyalty program in minutes
Create your loyalty program in minutes