Think about the last time you shopped in person at your favorite store. Chances are the cashier asked you a series of questions: "Did you find everything okay?", "Was somebody able to help you out today?", or "How was your shopping experience today?". While this is certainly a nice customer service touch, it's also a great way to collect customer feedback. When you are connecting with your customers online through ecommerce, it's just as important to collect customer feedback online.
A few main benefits of collecting customer feedback online are:
Allowing you to make informed decisions about what products to sell.
Finding common pain points amongst your customers gives you opportunities to improve your online customer experience.
Generating online customer reviews is a great way to get social proof.
Interacting with your customers online humanizes your brand.
Convinced that you need to collect customer feedback now? Great! You're in luck because we're about to go over 4 great strategies for generating customer feedback online.
Loyalty Program Data
Loyalty programs are one of the best sources of rich customer data. While you can reward your customers for making purchases or engaging on social media, rewarding customers for sharing their feedback with you demonstrates how much you care about the value they're delivering.
We're going to go over 2 of the best ways to use your loyalty program to gather customer feedback: product reviews, and points redemption data.
Product Reviews
Customer reviews are so important in building trust with new customers. This is why rewarding your existing customers for leaving product reviews is always a good idea. Since you already have their emails, you can send them an email asking them for valuable customer feedback. Be sure to leave an appropriate amount of time for them to actually try out the product.
It's best practice to offer an award that is just under the amount of your first reward. For example, if customers get $5 off for 500 points, you can offer 250 points for a review. This incentivizes the customer to make an additional purchase or engage with you further online to earn that reward
SpiritHoods really understands the concept of social proof by offering more points for video and photo reviews. If a photo is worth 1,000 words, then is a video worth a million? That may still be up for debate but one thing we know for sure is they're worth 100 and 75 points with SpiritHoods.
Points Redemption Data
Once your rewards program is up and running, you will have valuable information from points redemption data. This will give you important customer feedback like what rewards are most commonly redeemed or how often customers redeem rewards. This will let you know if your currency rate is effective–is it too easy or difficult to redeem rewards?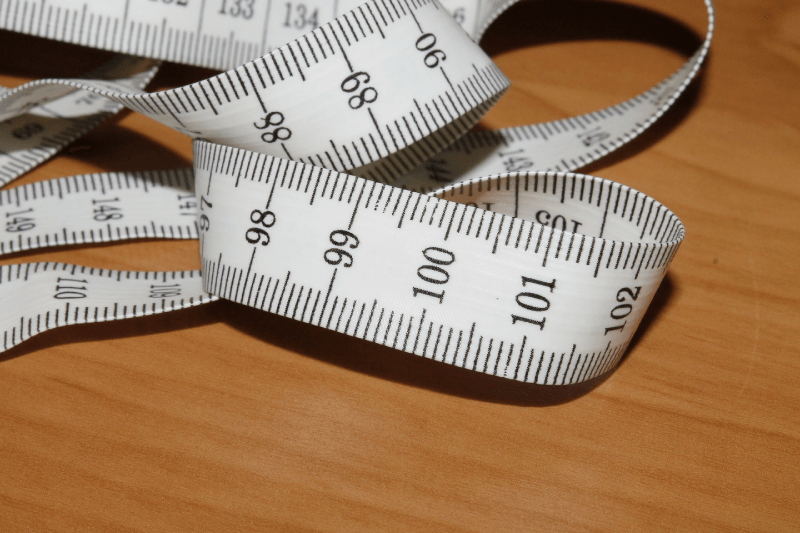 Surveys
One of the easiest ways to get customer feedback online is from surveys. It is best practice to ask your customers for their opinions after they shop from you. These can be done via email or right on your website after customers complete the checkout process.
Post Purchase Customer Satisfaction Surveys
One of the most obvious times to ask for customer feedback is after they make a purchase. You can ask about the product once they've received it but this is also a great way to ask questions about your website design, checkout experience, and more. You can ask all of these questions individually or you can combine them all into a single customer satisfaction score question.
Customer satisfaction score (CSAT) is a measure of how satisfied a customer was with a particular experience. This could be one purchase process or a conversation with a customer service representative. CSAT is typically measured on a scale of 1-5, with 1 being unsatisfied and 5 being extremely satisfied.
Perfume Online emails their customers after purchases to ask for their satisfaction for the buying experience on a scale of 1 star to 5 stars. They go one step further by leveraging these CSAT scores as customer reviews.
Net Promoter Score (NPS) Surveys
Another common customer feedback survey used by ecommerce stores is net promoter score (NPS). This is a measure of how likely your customers are to recommend your brand to a friend. While CSAT measures an individual experience, NPS is a measure of broader brand loyalty.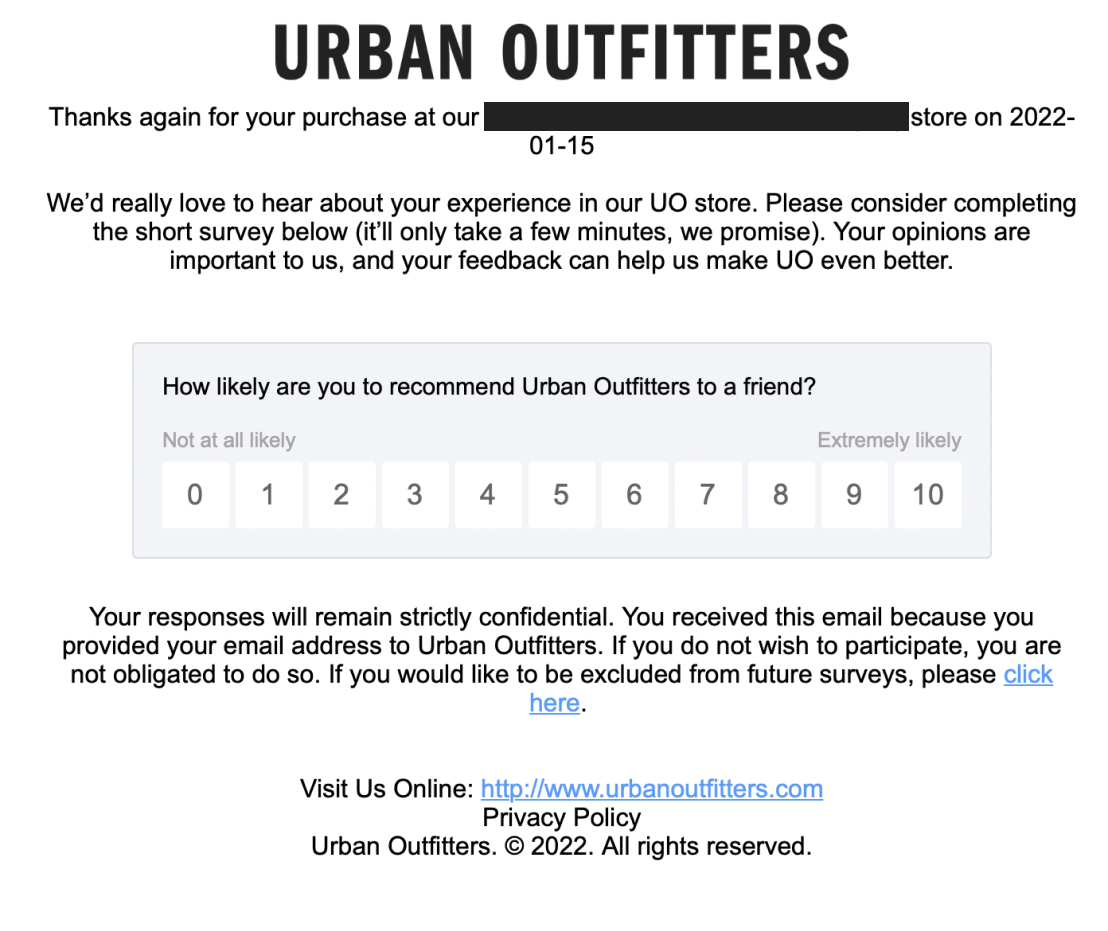 Urban Outfitters leverages NPS surveys through their email marketing to measure how likely their customers are to be brand advocates.
General Customer Feedback Surveys
If you've just launched your website or you've recently made a few key changes, it's a good idea to reach out to your email list for some general feedback. This can be specific around a certain new product line or it can be about something more general like understanding your customers.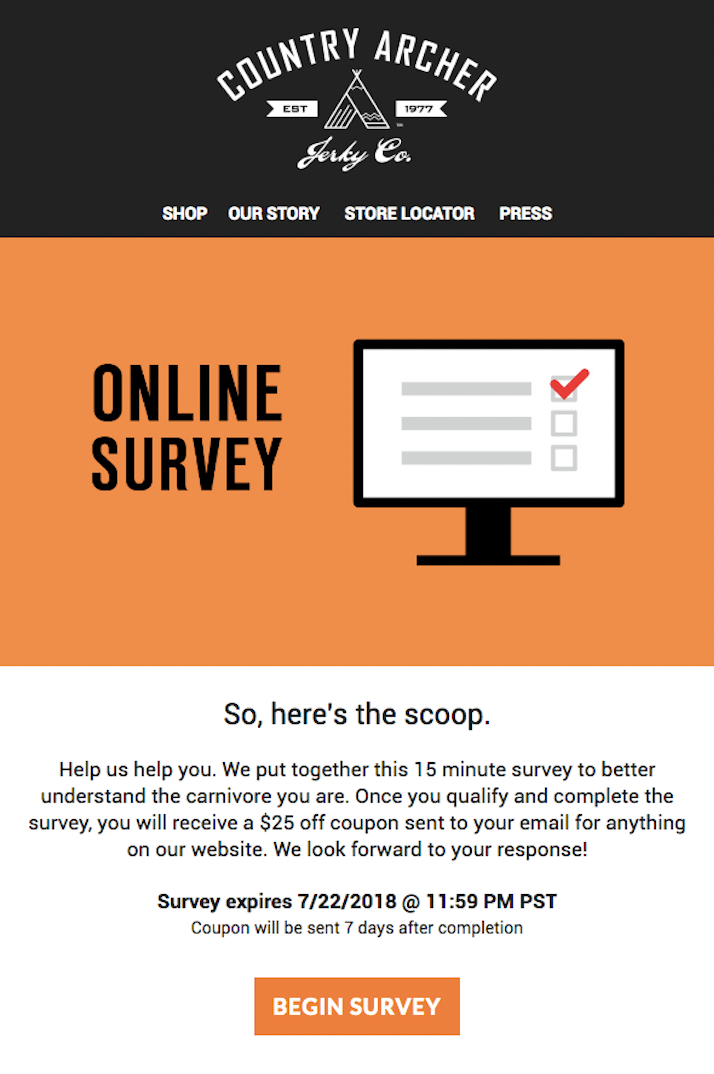 Country Archer, a grass-fed beef jerky brand, does a great job at motivating customers to give them general feedback online. They distribute the survey via their email list and use on-brand, engaging copy. They also incentivize customers through a $25 coupon, which also encourages repeat purchases. If you have a customer rewards program, offering points is another great way to motivate customers.
Social Media
For many small ecommerce businesses, social media is the place where you are interacting with your customers most often. While it's a great way to show off your products and promote your program, it's also a way to facilitate two-way communication with your customers.
Social Media Engagement
You want your social media followers to feel like they're interacting with a close friend. Humanizing your social media makes you more relatable and encourages your customers to interact with you. Using the polls feature on your social media stories is one way to collect customer feedback online. This is quick and easy for your customers and can be very useful for you.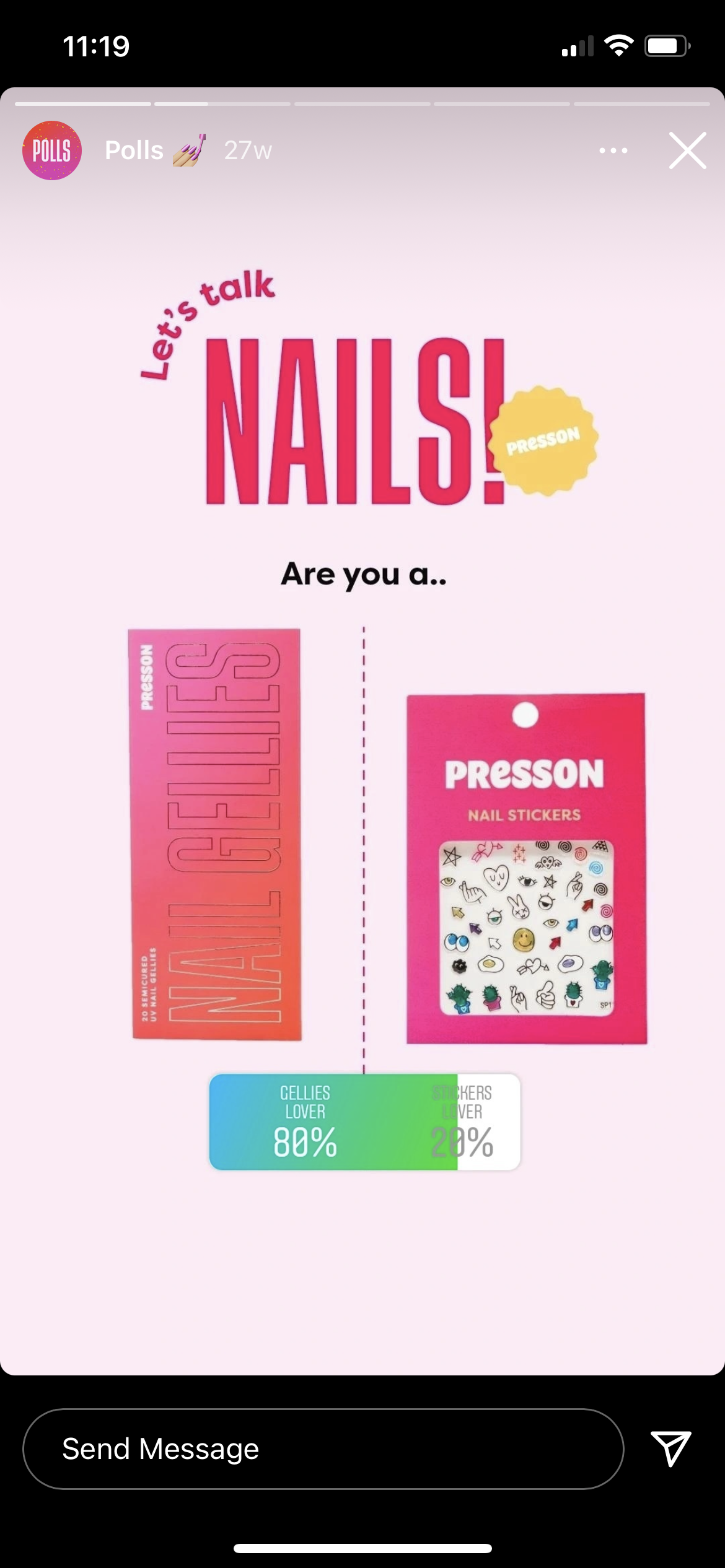 Press-on nail brand, Jelcie uses their stories to get customer feedback about their current and potential products. This gives customers a fun way to interact with you while giving you important information.
Social Listening
Social listening, or social media monitoring, is the process of listening for social media conversations about your brand. There are tons of different social media listening tools that you can use to monitor when your brand gets mentioned on various platforms like Twitter, Instagram, Facebook, Pinterest, or Linkedin.

We even use social listening here at Smile! Here is a quick peek at how we've set it up–we've added our branded keywords (Smile Rewards and Smile.io) and then selected all the relevant social channels we want to "listen to" for those words.
This is important because it allows you to reply to customers who are talking about you. If they have a question, answering it is a great way to humanize your brand and enhance that customer's experience. At the same time, if a customer has a complaint, you can address them to reassure them that you want to improve their experience. On a broader scale, social listening allows you to gather general customer feedback about your brand's online sentiment.
Brand Communities
Online brand communities are effective in giving your customers a space to communicate with you, but more importantly with each other. When you create this community, sometimes you don't even have to ask a question to get the conversation flowing. For example, if you have a Facebook group, customers will often post their questions organically and tons of customers will jump at the chance to answer the questions. In this case, you can sit back and observe any common trends to inform your business decisions.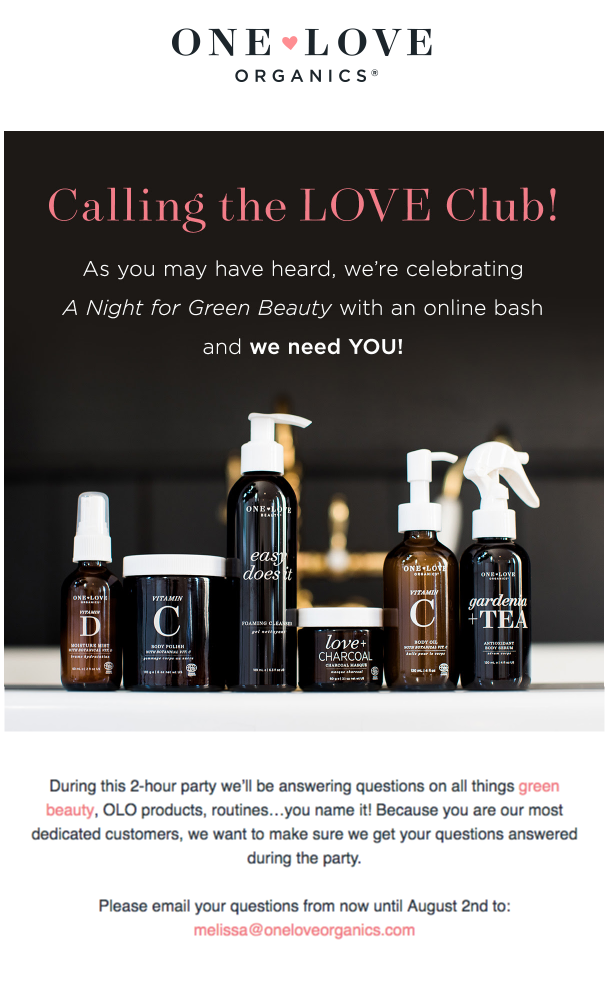 You can also talk your brand community to the next level with online video parties like One Love Organics. You can show your customers the people behind the brand and have natural and organic conversations about their experiences.
On Website Data
When you sell your products online, your website becomes the bread and butter of customer data. This is where your customers discover your products, learn about your brand, and ultimately purchase your products. Looking at how customers interact with your website will open a whole new world of exciting data.
Website Analytics
In the world of real-time data, understanding website analytics is so important. Most ecommerce platforms like Shopify, BigCommerce, and Wix offer built in analytics that come with your plan. You can also set up Google Analytics and ecommerce tracking to gain more insights about customer acquisition, customer engagement, and your audience characteristics.
This dashboard from Google's mock store illustrates important customer engagement metrics. For example, it shows what pages on the website are most viewed, the average time spent on the page, how much revenue that page generates, and much more. All of these metrics provide valuable customer feedback about how your customers are using your website. When you can see what is working and what isn't, this gives you opportunities to optimize your web experience.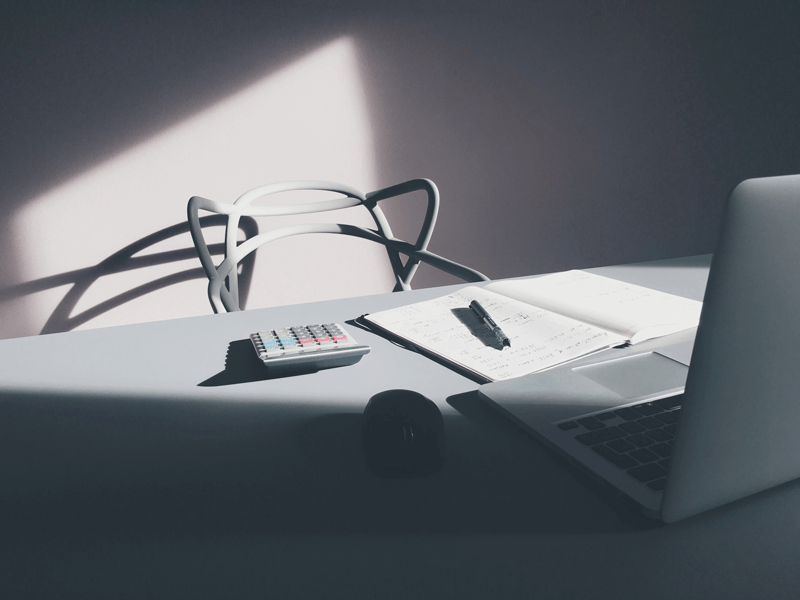 Customer Quizzes on Website
We mentioned earlier that surveys and feedback forms are important after your customer makes a purchase with you. But general forms and quizzes directly on your website are also a great online customer feedback tool. There are plenty of apps that make setting these up so easy. A few of our favorites are Privy and Octane AI.
Take this example of an online quiz from Doe Lashes. They've used an Octane AI quiz to help customers find their perfect lash style in under 40 seconds. This uses customer feedback to deliver personalized customer experiences, leaving customers extremely satisfied.
Live Chats
Customer service should not be an afterthought when it comes to ecommerce businesses. Think about when you're shopping in person–if you have a question you can go and find a customer service rep and have an answer in a matter of seconds. This process can be easily replicated online with the use of live chat.
There are tons of apps like Re:amaze or Gorgias that allow you to add live chats to your website in a matter of seconds. They even leverage artificial intelligence (AI) so that you can create a digital version of your awesome customer service reps. This means that you can give your customers automated, human-like replies without having to spend all day typing responses to them. Or if you have the capacity, you can answer the questions yourself!
Luxey Cup uses a Gorgias integration to answer customer questions in a personal way. Using live chat allows a brand to see what causes the most problems or confusion for your customers. You can then use this data to create an FAQ section or adjust certain parts of your customer experience.
Just ask your customers what they think
Whether you have 10 customers or 10 million customers, everything you do should boil down to serving their needs. This is why you need to ask your customers for feedback online. It's easy to guess what they might like, but until you go out and have those two-way conversations with them, you'll never truly know. So don't be shy–go chat with your customers!
Ready to start asking your customers for feedback online?
Find the best app to help you.