Earlier this week, Loblaw Corporation announced that the PC Plus and Shoppers Optimum Programs will be joining forces in February 2018.  Renamed the PC Optimum Card, this new loyalty coalition will be a huge deal for customers all over Canada who are fond of either brand or their respective reward programs. This is happening. This is not a drill.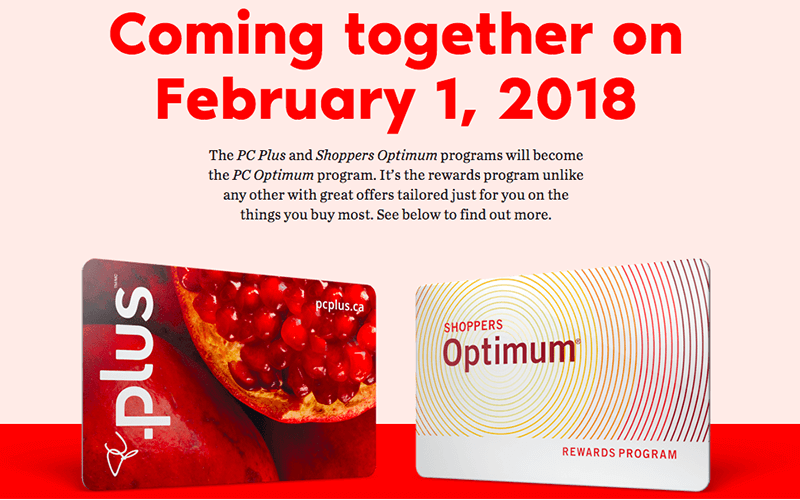 At Smile.io, we love both of these programs — so much so that we've already done case studies on both Loblaws PC Plus and the Shoppers Optimum program! After receiving an email about the combined PC Optimum rewards program, I found myself wondering what impact this would have on me. As a Shoppers Optimum member, I've grown to love my Optimum points and as someone who works in the rewards space, I've spent my share of time analyzing loyalty programs. The PC Optimum announcement gave me the perfect opportunity to take a look at the new program from both a personal and professional perspective!
Turns out that my co-worker Demi has been a diehard PC Plus member for some time now.  As we started talking about the emails we received,  I realized that we could learn from each other to better understand what this combined program means for customers on both sides of the merge. Let's see what our rewards program memberships with Loblaws and Shoppers will look like in 2018.
From PC Plus to PC Optimum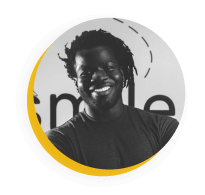 PC Plus power-user Demi Oba takes you from Plus to Optimum and what the new hybrid program means for you.
As a frequent user of the PC Plus program, I was extremely excited to find a surprise message from PC in my inbox this morning. At first I thought PC had sent my weekly bonus points offers a little early, but I quickly discovered I was looking at a much more valuable offer: a brand new coalition rewards program combining the best parts of PC Plus and Shoppers Optimum.
As a PC Plus power user, I'm going to break down the changes and impact of the PC Optimum program from a PC customer's perspective, and give you an idea of how you can make the most of the new program.
How PC Plus Used to Work
The PC Plus rewards program is a classic example of a points program done right. At its most basic level, PC customers are given personalized offers that allow them to earn points on items the brand thinks they might enjoy.  These recommendations are based on their previous purchases and shopping habits. A cool side effect of this type of program structure is that your offers evolve as you do, so if you make changes to your diet or lifestyle it doesn't take long for PC to start sending new offers that match your evolving tastes.
The PC Plus program then allows customers to redeem these accumulated points for dollars off groceries at all PC stores. The program is structured so that once a customer earns 20,000 points, they can redeem them for $20 off their grocery bill. Every 10,000 points after that gets customers an additional $10 off, giving customers more redemption options after passing the initial spending threshold.
The PC Plus program worked on a
linear redemption model.
Points were always worth the same amount no matter what point a customer chooses to redeem them at.
The program doesn't stop there, though.  If a customer has a PC Financial Mastercard, the PC Plus program kicks into overdrive! PC Mastercard holders are able to earn 10 PC points per dollar on every single purchase made on their card. That means that they can earn points on gas, clothing, and entertainment purchases as well as earn bonus points on purchases made in PC stores, Shoppers Drug Mart, and many other PC partners. This constant earning potential allows PC Mastercard users to integrate the PC Plus program into virtually every area of their lives, keeping the earning and spending cycles short while creating powerful customer habits.
The best part is that the program is free to join and customers can register online or at the checkout of any Loblaws store. Customers can then use a physical card or a mobile one (Apple/Google wallet works, too) and track progress towards their next reward in store, online, or on the go with the PC Plus app.
How the PC Plus Program is Changing
The new PC Optimum program has a few really great benefits for PC users and no real drawbacks! So if it sounds like I'm excited about the changes coming to the PC Plus program, that's because I am. Let's take a look at some of the things that future PC Optimum members can look forward to when the program launches.
1. PC Optimum Has a Lower Redemption Threshold Than PC Plus Did
With the existing PC Plus program, the lowest reward a customer can redeem is a $20 discount. At this threshold, a customer has to earn 20,000 points before they can actually start to redeem those points. While this isn't by any means a deal breaker, there have been more than a few times where I have found myself at the checkout line with 12,000 points, knowing I had $12 worth of value sitting in my account that I couldn't use.
With the new PC Optimum program, customers can turn points into discounts faster than ever with a 10,000 redemption threshold for a $10 discount. Now customers who want to spend their points as soon as they earn them are able to do so much more fluidly. I can't wait until the next time I find myself at the front of the line with 15,000 points - instead of having to wait until my next trip to redeem my reward, I'll be able to take $10 off my bill right then and there and still be halfway to my next reward!
2. PC Optimum Gives Customers More Redemption Options Than PC Plus
One of the major strengths of the PC Plus program was that it gave customers a variety of places where they could earn points. By linking the program with PC partners like Shoppers Drug Mart and Esso Gas stations, PC Mastercard users were able to earn bonus points on much more than groceries.
However, on the redemption side that valuable diversity was much less developed. No matter where you earned your points, you had to spend them at the same few PC stores.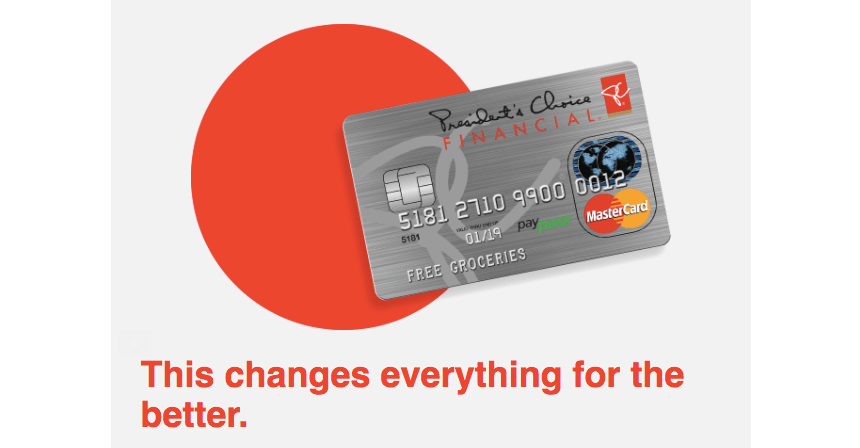 In this regard, PC Optimum takes a big step forward. Combining PC's lineup of grocery retailers with the utility of Shoppers Drug Mart gives Optimum users a lot more options when it comes to point redemption. By adding Shoppers to the redemption portfolio, things like cosmetics, medication, and many other health care products are now fair game for program discounts.
For a PC Optimum user, this inclusion could represent hundreds of dollars in savings over the course of a year. Additionally, the inclusion of Shoppers Drug Mart in the PC redemption portfolio means that I'm never more than a mile or two away from a location where I can redeem my points. Now that's convenience.
3. PC Optimum Gives a Whole New Meaning to Personalized Offers
Personalized offers are far and away the best feature of the PC Plus program. Nothing makes me happier than seeing a bonus points offer for a product PC knows I love when PC knows I need it. That kind of perfect personalization is very hard to come by in commerce, and as a result is very much appreciated.

By tracking their customers' purchase patterns, PC has unlocked the potential
for effective personalization.
As of February 1st, 2018, that perfect personalization is going to extend beyond the aisles of your favorite grocery store and into Shoppers Drug Mart. This ideal combination allows customers like me to receive more offers on more products in more areas of our lives. Now, more of my purchases can be under the umbrella of my favorite rewards program allowing the brand to get a more complete picture of my buying habits and create better, more personalized, offers as a result.
From Shoppers Optimum to PC Optimum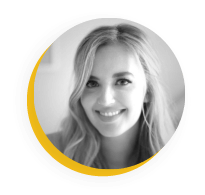 Savvy Shoppers Drug Mart shopper Beth Foster tells you everything you need to know about the new combined Optimum experience.
I am a huge advocate of the Shoppers Optimum Program. I'm always that one customer who excitedly says "I am!" at checkout when the person in front of me says they aren't a rewards program member, and I never like to miss a bonus points day.
As a lover of cosmetic products and all things Life Brand, I was overjoyed to hear that the Shoppers Optimum Program is merging with the popular PC Plus program next year — a program I've always been interested in trying.  Now it's my turn to walk you through the ins and outs of this rewards program update from the perspective of an avid Optimum member, including what you need to know about the future of your Optimum points.
How Shoppers Optimum Used to Work
As it stand, the Shoppers Optimum Rewards program is free to join and participate in. At any pharmacy location, customers are invited to sign up with a physical card or mobile app and begin earning points for their purchases immediately!
Prior to the rebrand to PC Optimum, Shoppers Optimum had a very different earning scale than its PC counterpart. With 10 points awarded for every $1 spent in store, the first qualifying reward was valued at 8,000 points — and only resulted in $10 cash. For higher-value rewards, the Optimum redemption requirements jumped in seemingly erratic increments, with the second redemption level at 22,000, and 38,000, 50,000 and 95,000 points respectively.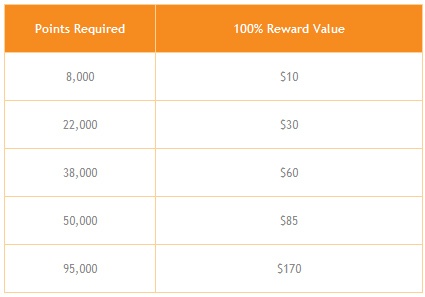 With 10 points offered for every $1 spent, the traditional program required customers to spend $9,500 to reach Shoppers' top rewards tier, which translates to a whopping 95,000 points. For this $9,500 investment, customers were then only eligible to redeem a maximum $170 off of a single transaction!
While you may be wondering how anyone could possibly find value in this program, it's important to note that Shoppers Drug Mart has mastered the art of bonus points events. With weekly personalized coupons and bonus offers of as much as 22,000 additional points on a single transaction, the Shoppers Optimum earning scale was easier to navigate than you might think. Shoppers bonus points events were held as often as every weekend, and their frequency meant that I was earning and redeeming points rapidly. I'll always say yes to $10 off!
How Shoppers Optimum is Changing
Since PC Optimum is all about simplifying the customer rewards experience between brands, the transition from Shoppers Optimum to PC Optimum reflects this endeavor. In the new program, increased simplicity can be seen in the way that earning and redeeming scales have shifted, the number of ways to earn points, and in the convenience that this program will mean for Canadian consumers.
1. PC Optimum Means Optimized Earning and Redeeming Rules for Shoppers Drug Mart Fans
As Demi already mentioned, PC Optimum members are able to redeem their first reward at 10,000 points for a cash value of $10 with the new redemption system. Beyond this reward, customers can earn up to $500 off a single transaction by cashing in points in increments of 10,000.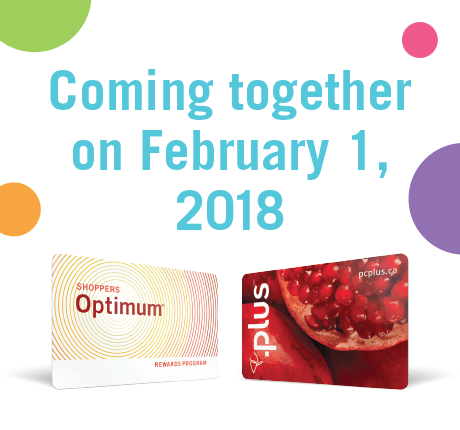 While the first available PC Optimum reward is worth 2,000 more points than the traditional Optimum scale, members of Shoppers Optimum are still coming out ahead. While the previous Optimum program only awarded customers 10 points for every $1 spent, the new Shopper's Optimum points are worth 50% more at 15 points per $1.  This means customers are only required to spend $66.66 to earn their $1 back - a cost significantly less than the $80 required in the original Optimum program.
2. PC Optimum Gives Customers More Ways to Earn Better Rewards
In addition to more value per purchase, PC Optimum presents Shoppers rewards members with a variety of new places to earn and redeem points. With retailers like Loblaws, No Frills, Zehrs, and Joe Fresh (to name a few) added to the list of eligible stores, customers have the freedom to earn and redeem in the places that make the most sense for them.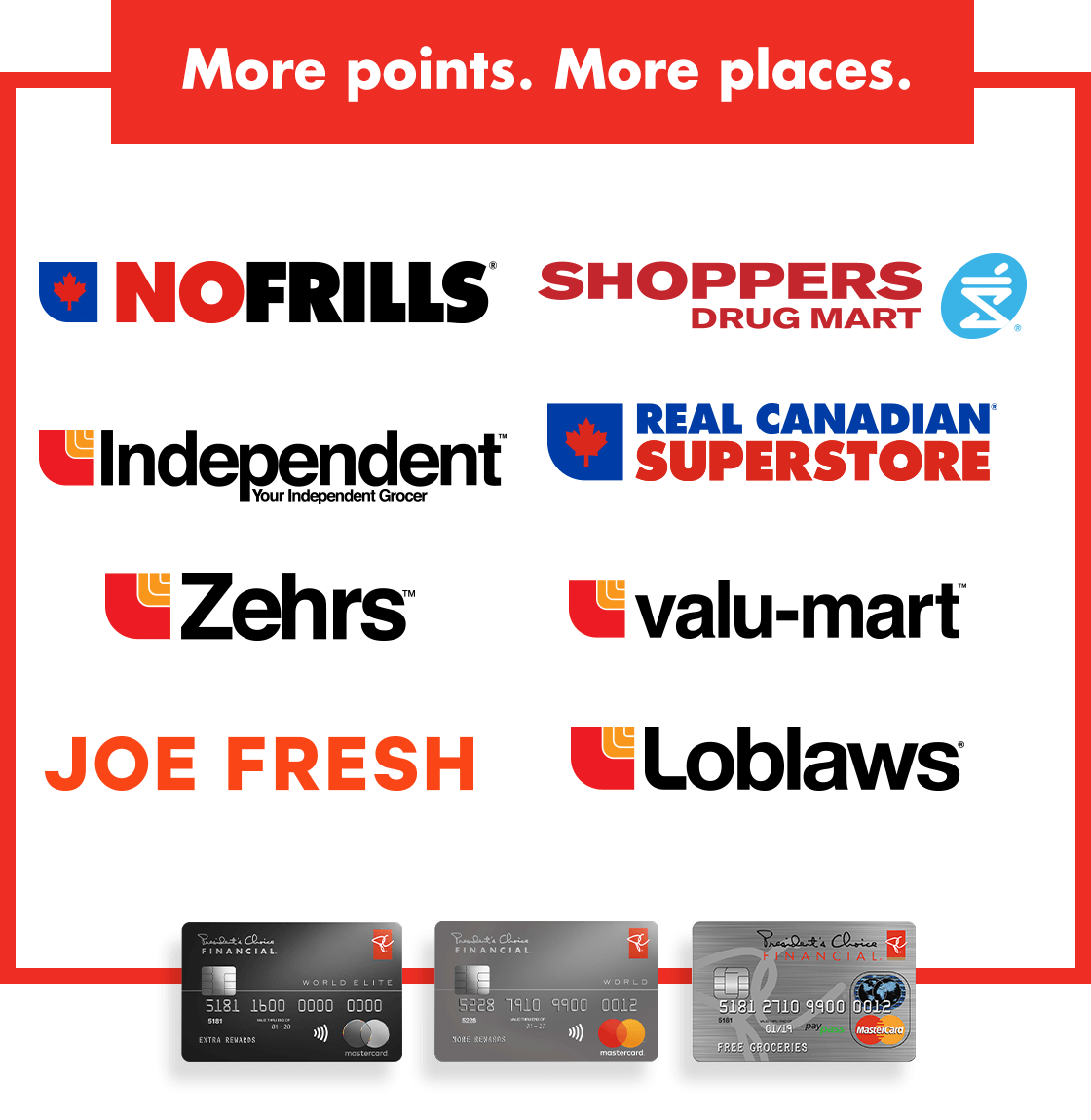 As a Shoppers Optimum member, I can now receive benefit for my food, health, beauty, and apparel purchases through the convenience of one card at multiple locations. Personally, this is major incentive to shop for my groceries at Loblaws grocery stores. Not only can I earn points for necessary purchases like milk, bread and eggs, the money spent on these purchases can actually mean discounts on beauty products like mascara at Shoppers Drug Mart.  This is a win-win!
On top of the inclusion of multiple retailers, PC Optimum will also incorporate the great personalized offers and bonus events that I've loved to participate in through Shoppers Drug Mart. This means more savings on the products I need, and personalized recommendations from all Loblaws subsidiaries.
3. With PC Optimum, Members Won't Benefit From Stockpiling Points Anymore
While the new PC Optimum program seems like everything I love about Shoppers Optimum and more, there is one catch. If you're someone who also loves to stockpile Optimum Points and reap the benefits of $170 shopping sprees, it's important to note that the PC Optimum program will not provide any additional value to customers who choose to save their points over time.
In the current program structure, Shoppers Optimum points grow in exponential value the longer a customer has them. When a member of the Shoppers program adds another few thousand points to their balance (hello 25x the points days!), they're not just adding another few dollars worth of rewards — they're actually adding exponentially more valuable rewards with each additional point.
Don't know what I mean? Take a look at the table below. Clearly, Shoppers Optimum members who have stockpiled their points over time will benefit more greatly than those with fewer points. This is because a higher conversion rate will be applied to higher points balances when converted to PC Optimum points.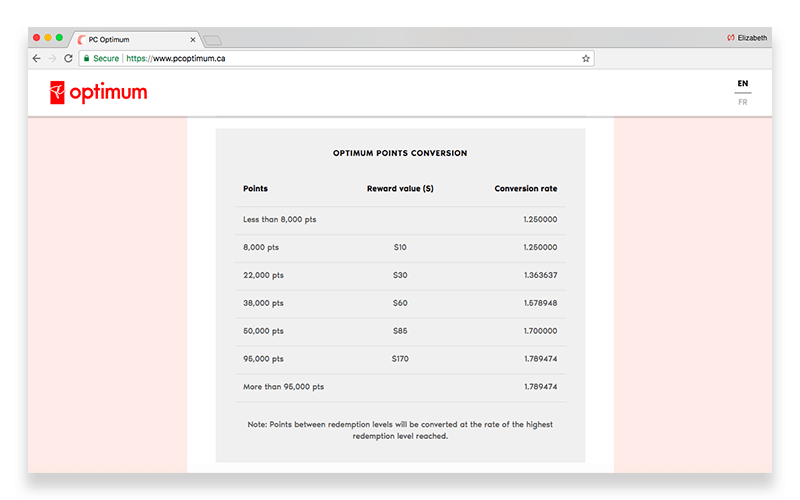 In this way, it's almost like a bulk discount for spending more points with the retailer. With the PC Optimum program on the other hand, Shoppers Drug Mart customers get rewards sooner (for less money), but the value of their points doesn't compound in the same way it did before.
The Shoppers Optimum program worked on an
exponential earning model.
Points were more valuable the longer a customer collected and waited to redeem them.
So what does this mean for you? After February 1st, your Optimum points will be converted to PC Optimum points at the "bulk discount" rate, meaning you'll have the same dollar value of Optimum points that you're entitled to now but with the ability to redeem them at multiple stores.
With that information in mind, my personal  advice is to save your Shoppers Optimum points until February 2nd and wait to redeem them until you can get the most possible value at all of Loblaws' subsidiaries!
The PC Plus and Shoppers Optimum Programs were so successful that they're joining forces to make earning rewards even more convenient for customers. Could a rewards program be what brings customers back to your store, too?
With the New PC Optimum Rewards Program, Sometimes More is More
More freedom, more options, and a lot more rewards. PC Plus and Shoppers Optimum have joined forces to give their customers more of everything they love. With lower redemption thresholds, a streamlined rewards program, and personalized offers like you've never seen before, PC Optimum is set to deliver a number of benefits that will radically change the way we interact with each of these brands (for the better!).  As a matter of fact, our biggest complaint about the program is simply that it hasn't launched yet. 2018 can't come soon enough!