As Sephora's largest rival in cosmetics, Ulta Beauty is also one of their largest competitors in customer loyalty. The American cosmetics store has put a lot of focus on ensuring that all of their customers are rewarded for their loyalty. Here's what their Ultamate Rewards program got right, and what they didn't.
Everything that Ulta Rewards Got Right
Ultamate Rewards is a massive rewards program that accounts for 90% of Ulta Beauty's overall sales. In order to accomplish this, Ulta has incorporated a lot of amazing features to ensure that customers want to engage with the program.
Ultamate Rewards Makes Customers Feel Like VIPs
Ulta knows that status is incredibly important in the beauty industry. As a result, they've created a VIP program built to reward loyal customers with feelings of prestige. Much like Sephora's VIB program, Ultamate Rewards uses customer tiers to incentivize customers to move through their program.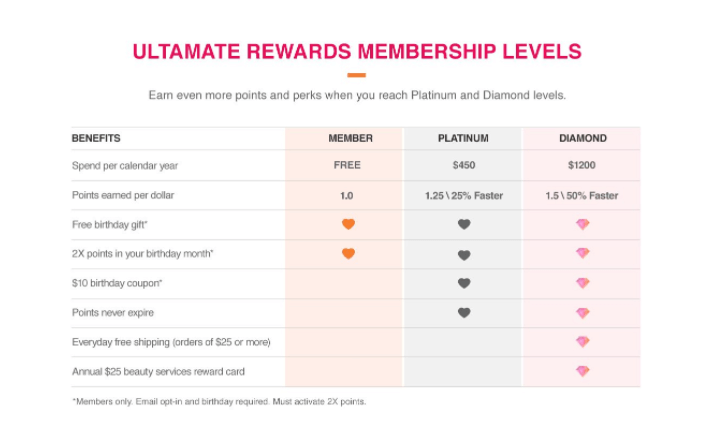 Ulta's tiers do a really good job at making the top tier challenging to achieve by requiring customers to spend $1,200 per year! This makes it an even more exclusive club than Sephora's VIB Rouge, where you only need to spend $1,000.
In addition to great segmentation, Ulta also has an awesome variety of rewards for each of these tiers. When you progress from tier to tier, you earn more points per dollar which is always a nice bonus. You can also earn plenty of other rewards, including a $10 birthday coupon, more options for free shipping, and even a $25 gift card once a year to spend on beauty services. On top of that, your points stop expiring!
With all of these rewards (and more!), Ulta makes sure that no matter the type of customer, everyone will find a reward that they value.
Ulta Focuses on Mobile
One of the greatest things about Ulta's rewards program is the smooth integrations into their mobile app! Ulta has acknowledged that the future of commerce is mobile, and as a result has made the smart choice to develop a mobile application.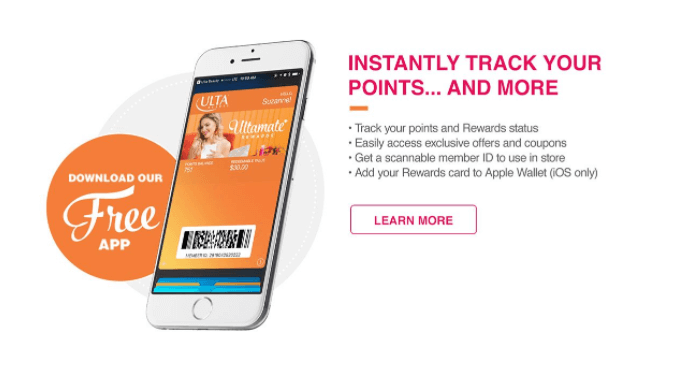 This app provides an additional touchpoint for customers to interact with their brand in whichever way they'd like. The features I'm most interested in, however, are the ability to track all of your past purchases, view your rewards balance, and add your Ultamate Rewards card to your Apple Wallet. This makes the rewards program really accessible to anyone that wants to use it.
Ultamate Rewards is Omnichannel
Ulta is well aware that every customer interacts with the brand in their own unique ways. Ultamate has made sure that their rewards program is omnichannel across all of its platforms: mobile, desktop and in-store. This is important because it ensures that all of their devoted fans will feel appreciated by the brand.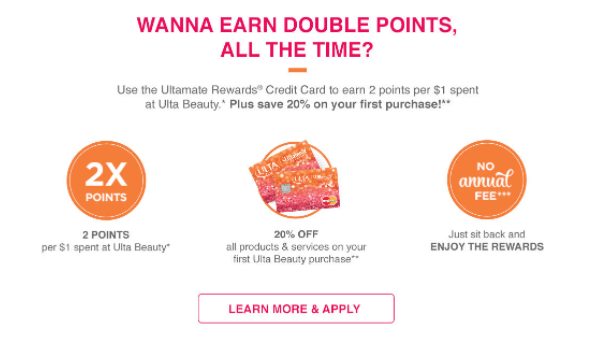 On the channels front, Ulta focuses on mobile, online, and in-store. This provides a full circle experience for any fan looking to pick up some supplies from the beauty giant. Online, their program works seamlessly with customer accounts and in-store they have a customer rewards card and, most importantly, an Ultamate Rewards credit card.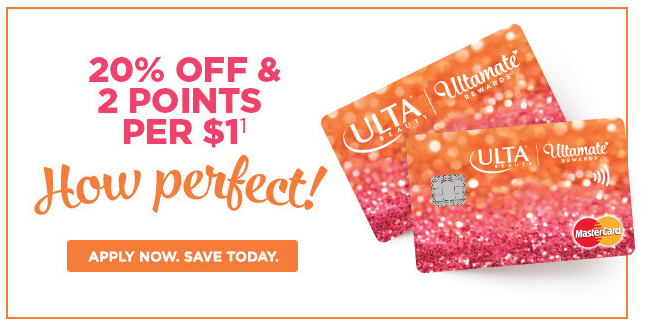 The Ultamate Rewards credit card doubles points earned per $1 spent, gives 20% off their first purchase, and gives them a welcome bonus of 500 points just for signing up and using the card. This is a really great incentive for people to sign up to Ultamate Rewards and stay engaged.
Everywhere That Ulta Went Wrong
Although Ulta got a lot right, they dropped the ball in a few categories. None of the slip ups are detrimental to the program, but if we're striving for perfection we may as well nitpick at the small things that they could have done better.
Ulta's Points Scaling is Confusing
Ulta's points program leaves a little ambiguity in terms of what the best value is for the customer. Here at Smile.io, we always stress how important it is that customers can easily understand the value they are standing to receive. If the customer doesn't understand the value, then the chances of them participating in the program and performing valuable actions becomes less and less.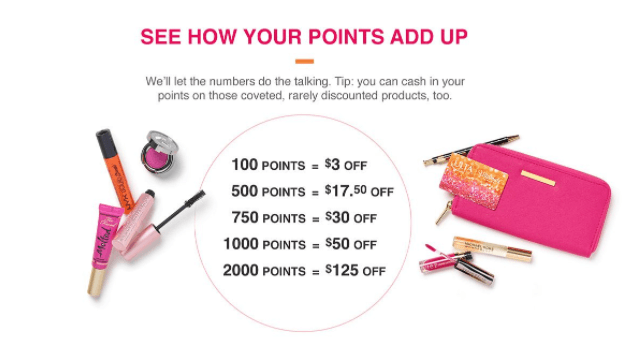 Ulta clearly lays out how much credit you can earn per tier of rewards, but it's not linear in terms of how many dollars you can redeem per point. If you want a $3 credit, that will cost you 100 points, but if you want a $17.50 credit, that will cost 500 points. Not only is the value of a point not consistent, but they picked odd intervals at which to value them. Why choose $3 and $17.50 instead of $5 and $15?
This odd points scheme may seem like a small issue, but when looking at the program page I had to read it a few times to try and understand how much money a point was actually worth. Customers will want to know the true value of how much a point is worth, and if they can't do that calculation in under a second, then you'll have either confused them or lost their attention.
Ultamate Rewards Isn't International
As we mentioned earlier, Ulta does a phenomenal job at reaching all of its customers online, on mobile, and in-store, but it does not do a great job at reaching any of their international customers. Ultamate Rewards is only available in the U.S. which is a big disappointment to their international customers.
When building a program it is important to include all of your customers.
When building a rewards program, it is important to not alienate any of your customers but rather attempt to be all inclusive. The purpose of a rewards program is to reward your best customers for remaining loyal to your brand, and it's important to remember that they might not all live in the same area.
Ulta's Rewards Don't Offer Enough Value
It's important not to alienate your fanbase when you're implement a rewards program. A really easy way to make your fans feel underappreciated is by giving them rewards that they don't value at all.
To redeem a $3 reward at Ulta you need to spend $100, which in reality is a pretty poor return when compared to other rewards programs of similar caliber. Spending a similar amount of money at Sephora results in rewards around the $10-$15 range. By not providing enough value, Ulta is commiting what we see as the most common mistake merchants make with their program. You should put the customer first rather than offering rewards that don't provide enough value.
Ultamate Rewards is a Top Tier Program
Despite its few shortcomings, Ultamate Rewards addresses many of the things that a great rewards program should have. Its explainer page is great, it is very visible on the home page, it has well structured tiers, and it is well implemented on mobile, online, and in-store. It's no wonder that a program like this has such a great engagement rate when it has so many amazing things going for it.