On average, the beauty industry generates $100 billion worldwide, expected to reach $120 billion by 2025. With thousands of brands competing for a piece of the cosmetics pie, it takes a company with a unique strategy to stand out in this rapidly expanding market.
tarte Cosmetics has discovered how to do exactly that. The trendy, environmentally conscious beauty brand has stolen the hearts of consumers all over the world, turning them into loyal brand advocates. So how did this company build such a loyal following of customers surrounded by so many competitors?
Tarte's community-building strategy is a large piece of the brand's loyalty puzzle, with their customer retention program, tarte perks helping the cause. Featuring a branded ecommerce experience, tons of community-building initiatives, and plenty of free products, it's no secret why their fans have taken this brand to the top of the beauty ladder. To better understand the ins and outs of tarte Rewards, we're going to put the program in the spotlight. Are you ready for the close-up?
The highlights of tarte perks
For beauty buffs who frequently purchase tarte products, having the opportunity to earn points for the things they already fill their makeup bags with is a dream come true. Among the many program highlights, the most dazzling features include the tarte brand experience, their unique community initiatives, and the loyalty program samples.
1. tarte perks' brand experience
With so many makeup brands, it takes a stand-alone company with a unique differentiator to keep customers coming back. For makeup connoisseurs, one of the things that matter most is an incredible brand experience. This is where tarte absolutely glows with a stunning website, luxurious product packaging, and a friendly brand voice that makes shopping with tarte a treat from start to finish!
With this attention to detail in mind, it's no surprise that the tarte perks program has been carefully integrated into the overall brand experience. A quick visit to the tarte website invites customers to join their rewards program through a highly visible heading in their main menu. Making sure your customers know how to join your loyalty program is step one and tarte gets a gold star for that!  
The tarte perks explainer page continues this trend, featuring the brand's most famous product right away–their shape tape concealer! They also appeal to what they know customers love by letting customers know that they can earn double the points on this best-selling product if they join the program.
From their rewards program name to their VIP tier names (natural beauty, superstar, and icon), their brand remains consistent and clearly communicates value. When your loyalty program appears as an extension of the rest of your brand, you're doing something right!
2. tarte has built a cause-driven community
One of the reasons tarte has always stood out in the crowded sea of beauty brands is its commitment to causes that matter to its customers. As a sustainable, clean beauty brand, this company is dedicated to giving back to its community.
tarte gives back is a page on their ecommerce website that highlights all of their different social initiatives including their Heart to Tarte non-profit, Big Ego girls leadership summit, #SeaTheChange environmental efforts, and more. While they may sell concealers and bronzers, customers are buying a whole lot more when they shop from tarte.
They've also recently launched their Tartelette U student mentorship program that allows university students to take part in a unique experience. Selected applicants will get the chance to influence product development, engage in peer networking, meet the founder of the company, receive mentorship from tarte executives, and more.
It's these types of community-building projects that transform customers into loyal advocates that will promote your brand for you.
3. tarte perks offers samples to keep makeup bags full
One of the things beauty customers value most in a rewards program is free samples! Purchasing makeup products online can be kind of risky, and tarte mitigates this risk by offering a free loyalty program sample with every purchase. This allows members to try out the products they're interested in before purchasing, so they can be sure they're going to love everything that lands in their mailbox.
This feature of the program saves customers from buying full size products that don't work for their skin tone, while also getting them hooked on some current must-haves (after all, you can never have too many skincare products). tarte also takes the pressure off the online shopping experience with their Virtual Try-On feature that allows customers to individually try on over 90 products from the comfort of their home by uploading a photo or taking a live picture. It's these added benefits that really enhance the customer experience
tarte loyalty samples are a win-win feature for the company and customers alike. While the company is offering free and inexpensive trials of its best products, the investment is met with the return of customers who will continue to stock their makeup bags with the products they fall in love with.
Where tarte perks needs spot treatment
While tarte has put in work to build its community, nothing is flawless. tarte perks has its fair share of blemishes and problem areas when it comes to its customer loyalty experience.
1. tarte perks' earning actions and rewards aren't motivating
With a rewards point program you want your customers to do two things–earn points and redeem rewards. In order to make this happen you need to ensure that your earning actions are achievable and the rewards you offer are motivating. With tarte perks, both of these could use a touch up.
Let's start with their earning actions. One area where this loyalty program is absolutely stunning is the sign-up bonus. Customers are offered a generous 500 points right off the bat to join the program, encouraging them to sign up. Unfortunately, that's where the generosity dries out.
While tarte perks do offer a variety of bonus points on their popular products, the only way to earn points besides the initial, one-time sign-up bonus is by spending money with the brand. This poses a problem for tarte for two reasons. First, this does nothing to keep customers engaged in the program between purchases. Earning points for leaving reviews, engaging on social media, or celebrating a birthday are all easy ways tarte could have kept customers interested in their program.
Second, as new product trial becomes an increasingly popular trend in the ecommerce beauty industry, offering bonus points only for best-sellers might not be enough. Shogun reported that 89% of consumers are always looking for new skin care products, and one-third of shoppers said that between 26-50% of their online beauty purchases are products they've never tried before. tarte may want to consider offering timely bonus point campaigns on all products instead of only on the staples.
This brings us to another pretty important part of this rewards program–the rewards. As you can see, tarte only offers one type of reward through tarte perks–percentage-based discounts. If we apply a little rewards program math using tarte's $1.5=10 points logic (ignoring bonus points and sign-up points), then customers earn 5% off for spending $120, 10% off for spending $160, and 20% for spending $200. While these rewards may or may not offer a healthy return on investment depending on how much the customer spends, they still don't seem overly motivating at first glance. After all, 5% and 10% barely cover the tax for most customers.
With hard-to-earn points and lackluster rewards, tarte customers have no real reason to shop directly from the brand as opposed to bigger beauty retailers like ULTA or Sephora with more appealing rewards programs.
2. tarte perks' VIP program needs a makeover
VIP programs are one of the best ways to keep your loyalty program members engaged–when implemented effectively. They can gamify your loyalty experience, motivating customers to spend more on their next purchase to reach that coveted next tier. The reason they do this? To earn the more exclusive rewards that come along with a higher status.
But what happens if you take away the valuable rewards? Well, you're left with a VIP program that customers have no incentive to join in the first place. Unfortunately, this is the case for tarte perks.
tarte allows customers to move through three VIP tiers–natural beauty, superstar, and icon. When you look closely at the benefits of each tier, you'll notice one thing–they're practically the same. For every level.
With the only benefit of the second and third tiers being free mini products at checkouts, customers have no real incentive to spend more to earn more points and level up. In fact, the most valuable reward of 500 points is available in the first tier as a sign-up bonus. We also already saw that tarte already rewards all program members with free products at checkout, making this reward an even bigger blemish on the tarte perks program.
Let's also talk about the tier cut-offs. With most VIP programs, customers level up when they've spent a certain amount. For example, Sephora's Beauty Insider program gives members VIB status after they've spent $350 in a year and VIB Rouge status after they've spent $1,000.  
With tarte perks, each tier is point-based. This means that customers are only given VIP status when they have a certain number of points in their account. With their 5% off, 10% off, and 20% off rewards costing 1800 points, 2400 points, and 3000 points respectively, customers are actually demoted from the tier they worked so hard to reach when they redeem a reward. One of the biggest indicators of a healthy loyalty program is a high redemption rate. tarte perks is effectively discouraging customers from cashing in their points through this VIP set-up, which almost defeats the whole purpose of their loyalty program.
If tarte wants their customers to feel like very important people, we suggest they start rewarding them accordingly.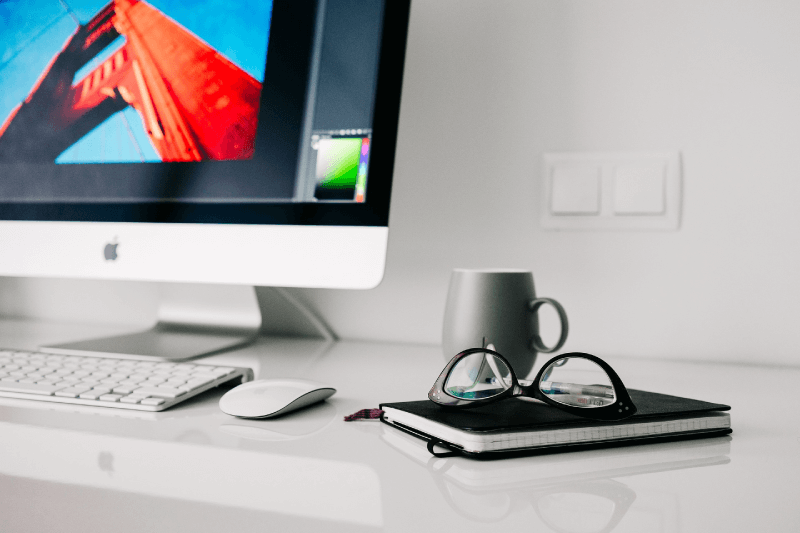 3. tarte's most valuable rewards aren't in stock for most customers
From day one, tarte has made it clear that they're all about building a community for their customers. And they've done some really amazing things to accomplish this from their sustainable products to charitable initiatives. But not all of tarte's community-building projects have hit the mark.
In January 2023, tarte held one of its regular #TrippinWithTarte events inviting 50 beauty influencers and creators to join them for a 3-day luxurious weekend in Dubai. While the brand has held events like this before, none seemed to have gained the publicity of this one with #TrippinWithTarte gaining over 160 million views and #TarteDubaiTrip gaining over 25 million views on TikTok. So why is everyone talking about this trip?
For starters, the timing of tarte's Dubai trip has raised a lot of controversies. As the world enters a period of high inflation, many customers are viewing the trip as tone-deaf with social media comments like, "Let's read the room…people cannot afford groceries let alone bronzer." Other customers are frustrated that the brand has prioritized influencers over their most loyal customers.
While influencers are a great way to build your community, with 67% of beauty shoppers turning to influencers for product recommendations, it only works when it's authentic. With millions of customers voicing their frustrations online about this trip, tarte may have benefited from working on some more local community-building initiatives with their everyday customers.
While experiential rewards can work really well for luxury brands, it's all about how they're implemented. Should tarte have invited their most loyal customers to Dubai instead? Or should the beauty brand stick to local community meet-ups? We can't say for sure what would strike a chord with the loyal tarte fans, but we do know one thing–the tarte perks program doesn't have any luxury vacations up for grabs.
Has tarte's rewards program gone sour?
tarte Cosmetics offers a branded online experience, community-driven marketing, and free samples to keep its customers coming back. But is that enough in today's day and age? As a brand that's changed its loyalty program more times than we can count, tarte may want to revisit the basics. After eliminating their free product rewards, discontinuing their birthday gifts, and removing the shimmer from their VIP program, we're not sure how long customers will stick around.
We hope for the sake of tarte perks' that they add a little sparkle back into their loyalty program experience sometime soon.
Editor's Note: This post was originally published on October 31, 2017, and was updated for accuracy and comprehensiveness in January 2023.
Start rewarding your loyal customers
Build a loyalty program in minutes