A VIP program is an amazing way to encourage every member of your community to engage with your brand. Not only does it show your best customers some extra appreciation, but it can also motivate your regular customers to pursue that elevated status.
When it comes to actually building a VIP program, the conversation too often stops at the topic of which rewards you offer. While the perks and e rewards you offer your VIPs is important, an often overlooked detail is the names you give your membership levels.
Your VIP tier names are important for motivating your customers to achieve the highest status.
An effective name not only motivates your customers to achieve it but also creates a sense of prestige when someone achieves it. This post will give you some real examples to draw inspiration from, and give you the steps you need to create catchy and effective tier names of your own.
3 methods for naming your VIP membership levels
When it comes to naming your VIP tiers, you want each one to be clearly connected to your brand.  Similar to naming your points currency, you want each membership level to clearly represent the value your customers are looking for as a member of your program.
Here are three things to consider when naming your VIP membership levels.
1. Reflect your customer journey
You can easily make your VIP tiers increasingly more valuable by choosing names that reflect how the perception of your brand will change as customers rise through the ranks. Naming your first level as something representative of the status-quo brand experience sets you up to name each higher level something that represents more of an enhanced brand experience.
Starbucks does an excellent job of this with their two-tiered Starbucks Rewards program. Customers start at the Green level that represents Starbucks' core brand color, and then progress to the Gold level which indicates more of an exclusive Starbucks experience not available to outsiders.
2. Consider your customers' ideal self
Understanding your customer's dreams and desires is a powerful emotional motivator to consider when naming your membership levels. Ask yourself this: who does your customer want to be, and how can you help them get there? Progressing through your program should mirror a customer's journey towards achieving their desired lifestyle/self.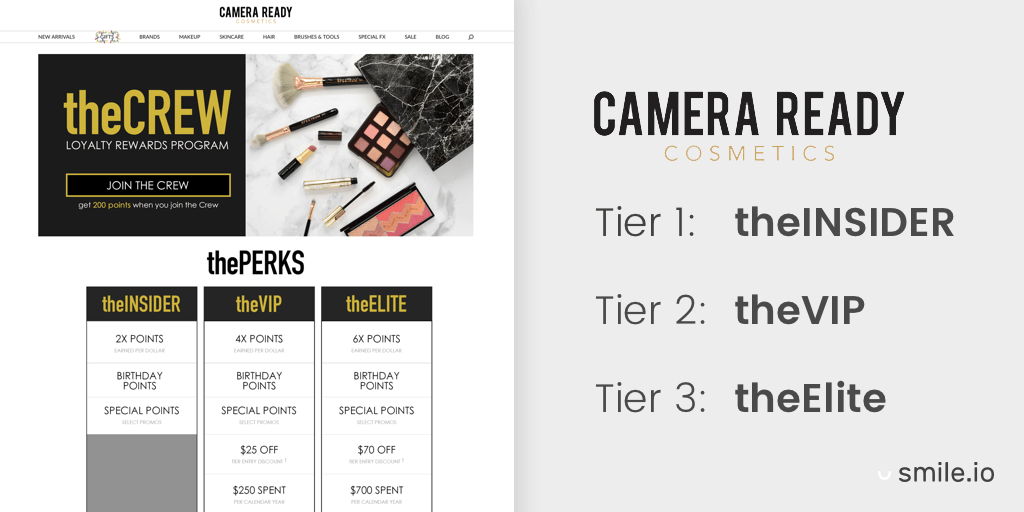 Take theCrew from Camera Ready Cosmetics, for example. This beauty brand attracts a customer base that wants to be part of the social elite. The program challenges every customer to achieve their own exclusive social status by moving them from being an Insider to a VIP and, finally, to being a member of theElite With these names, Camera Ready Cosmetics effectively drives customer loyalty by challenging their customers to join the social elite (literally).
3. Level up with your product line
If you have an extensive product line, naming your membership levels after your products is the perfect way to encourage customers to experiment with your entire catalog.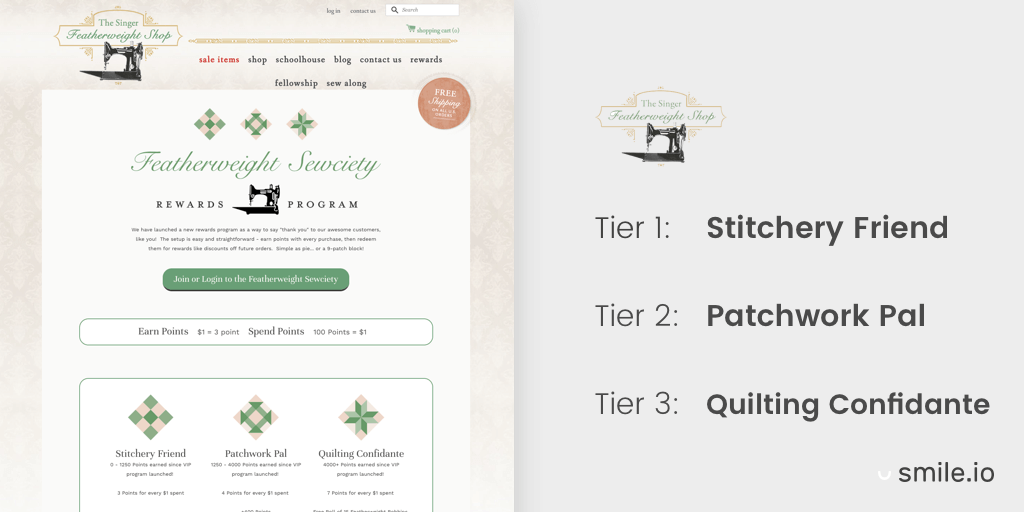 The Singer Featherweight Shop does just that with their Featherweight Sewciety. As a sewing and quilt supply store, they chose tier names inspired by how skilled their customers would be at each stage in their customer journey. New, more novice customers are known as Stitchery Friends, who can then advance to becoming a Patchwork Pal and then, eventually, a Quilting Confidante.
By combining both the type of craft they're capable of and different levels of intimacy, Singer Featherweight's VIP tiers reflect the investment members have made in not just their products but their relationship with the brand, as well.
5 real examples of creative VIP membership level names
1. Topps' Topps Now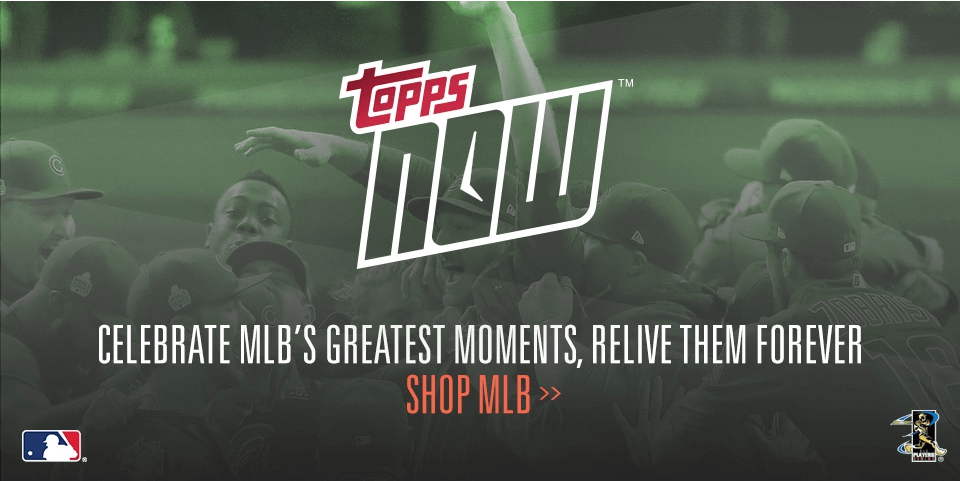 Topps is a beloved maker of sports cards and memorabilia, and just so happens to have one of my favorite naming schemes as well. The Now Rewards program takes customers from Rookie, to All Star, to Hall of Fame, just like their favorite athletes.
In addition to being well aligned with their brand, Topps' membership levels strike an emotional chord with fans by reminding them of their favorite moments in sports. This makes it a desirable community to join, and starts building lasting emotional relationships with customers as soon as they create an account.

These tier names are only one example how effectively Topps uses gamification throughout their program.  These cleverly crafted names, alongside each of their engagement actions, turns program membership into a game with increasing recognition and honor. Even if you don't play pro ball, you can still be a Hall of Fame'r with Topps.
2. e.l.f. Comsetics' Beauty Squad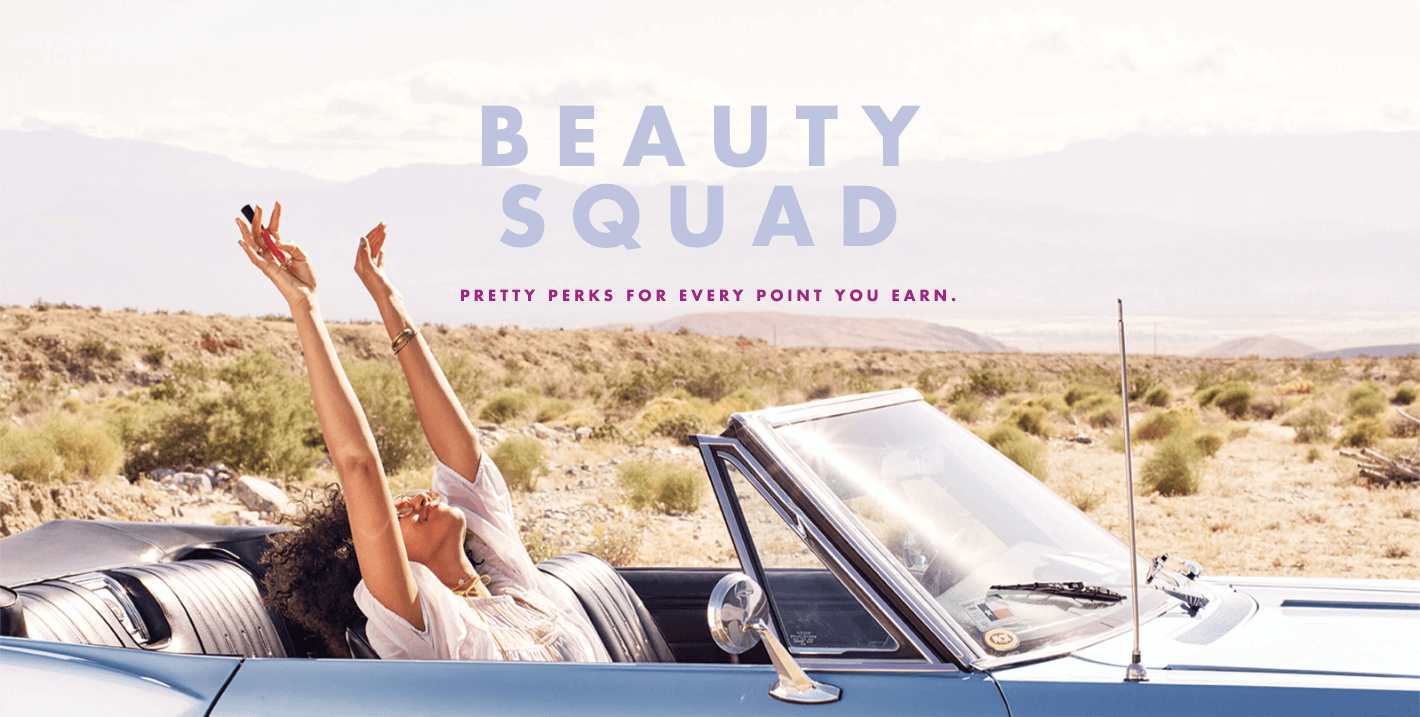 e.l.f.'s Beauty Squad is all about delivering the red carpet experience. Like other cosmetic and beauty rewards programs, the membership levels for the Beauty Squad represent increasing exclusivity, luxury, and respect. The VIP program is named in a way to tell the story of someone's ascent to celebrity: starting at Glow Getter, then to Rising Star, and finally to A-Lister.

Glow Getter is a great first level because it's a play on the term go-getter—someone who seeks out success with a positive attitude and strong willpower. The highest tier, A-Lister, completes the process of that person seeking fame and success as a recognized celebrity, making each tier a stepping stone in each glamorous customer's story.
3. Teddy the Dog's Top Dogs Rewards Program

One of the first things you do when you get a new puppy is enroll it in obedience school. As your dog learns new tricks and commands, they progress through a series of levels until they can graduate, certified as a "top dog" among their furry friends.
Teddy the Dog appropriately incorporated this journey into their VIP program, choosing tier names that closely mirror a dog's journey through obedience school. Starting as merely House Broken and ending as a coveted Pack Leader, customers can earn Bones for successfully completing a number of different actions at their store.

As they move up in the program, customers are able to earn Bones at an accelerated pace, earning them rewards quicker than those in the lower tiers. Just like obedience school, Teddy the Dog has set up an experience that not only rewards those with good behavior but also strengthens the emotional connection between each member and their brand.
By closely connecting each member's beloved pets to their rewards program, Teddy the Dog allows members to share their experience with their pets (who are their best customers, after all!).
4. oVertone's The Color Club

oVertone sells color-depositing conditioners that deliver eye-popping hair color without the damaging effects of traditional dyes. Just like their rewards program, The Color Club, each color in oVertone's product line is available in three incremental intensities: Pastel, Vibrant, and Extreme.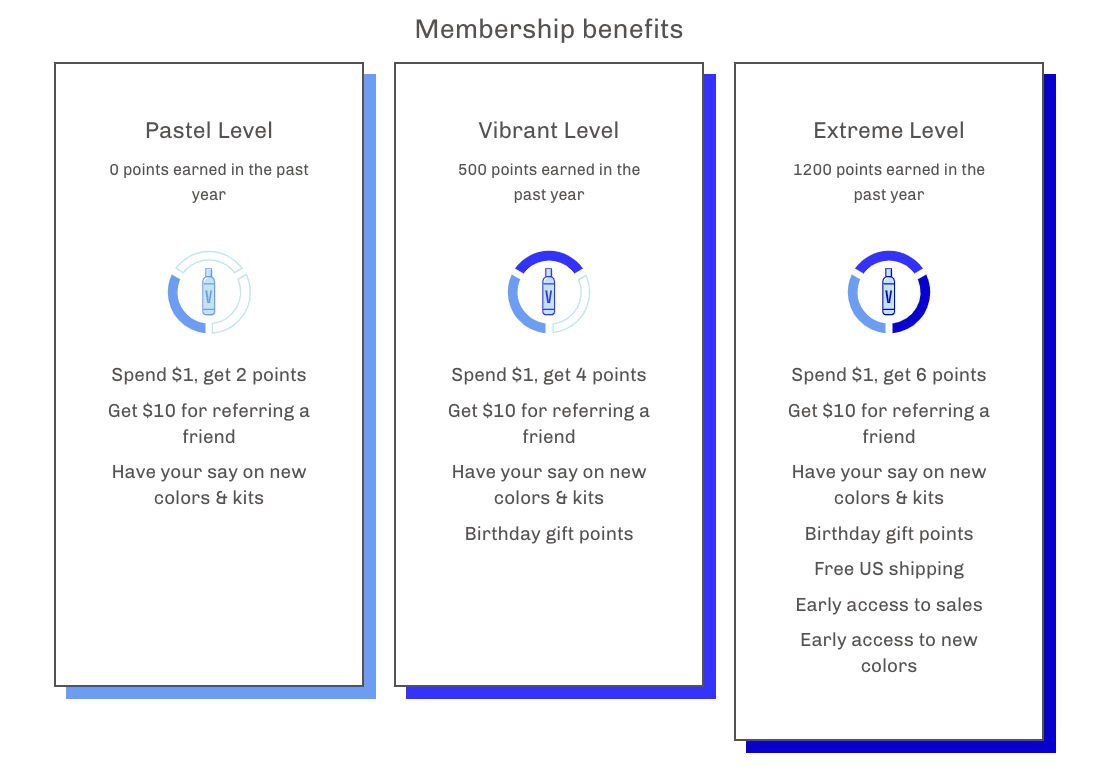 oVertone breaks away from the crowd by naming membership levels after their product line. oVertone's pastel colors are more reserved, making Pastel a great first level name for someone who is just getting into coloring their hair. Both Vibrant and Extreme are bolder and more saturated, making these an excellent level name for seasoned users of their product.
Naming membership levels after a product line can be a great way to cross-promote products and to encourage members to experiment with your catalogue. In oVertone's case, it's the perfect match for their tiered approach to hair coloring products.
5. inkbox's inkfam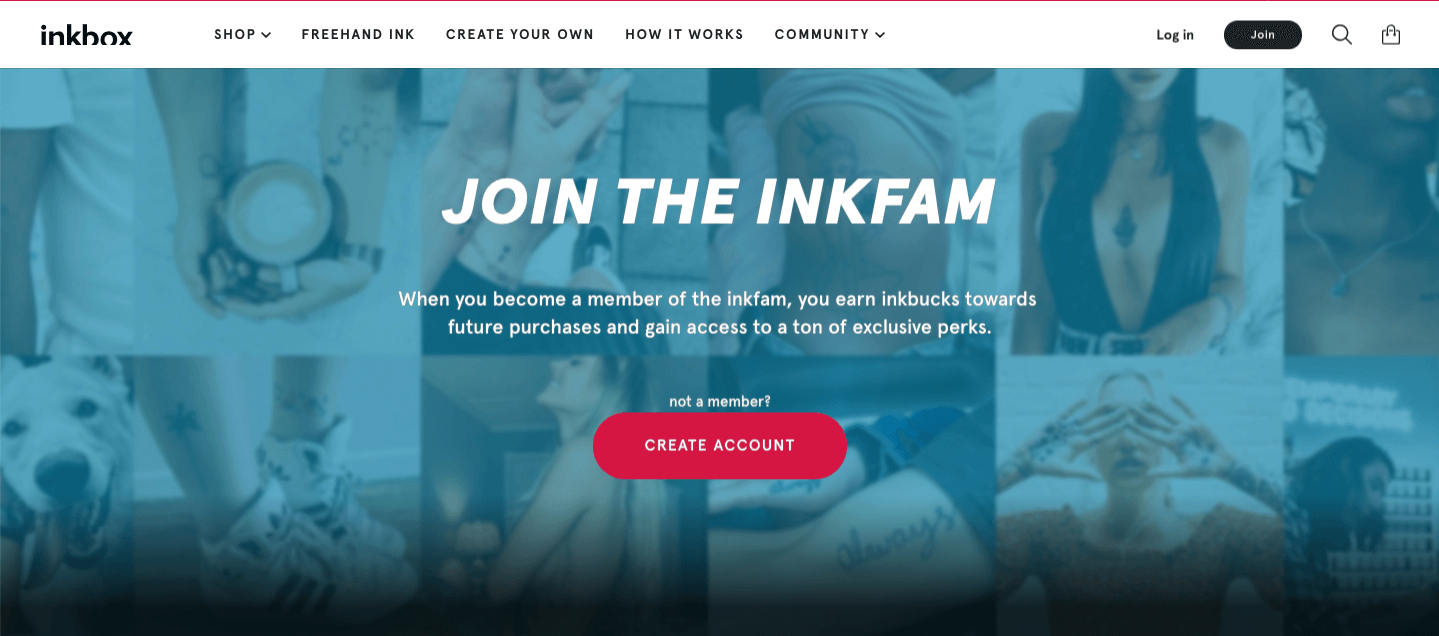 The ink found in inkbox's 2-week tattoos originates from the jungles of Panama where it has been used for thousands of years by indigenous tribes. inkbox preserves this legacy by telling the story of its product's origin with their inkfam rewards program.
inkbox's VIP tiers are structured as a simple story: Chapter 1, Chapter 2, and Chapter 3. As the story unfolds for members, they are introduced to more elements that inspired the inkbox product line. Starting in Chapter 2, customers are given access to an exclusive behind-the-scenes Instagram account. By the time they reach Chapter 3, they get free authentic artwork from Panama with every order and gain access to the inkbox merch store, where they can take their pick of their favorite Panamanian designs.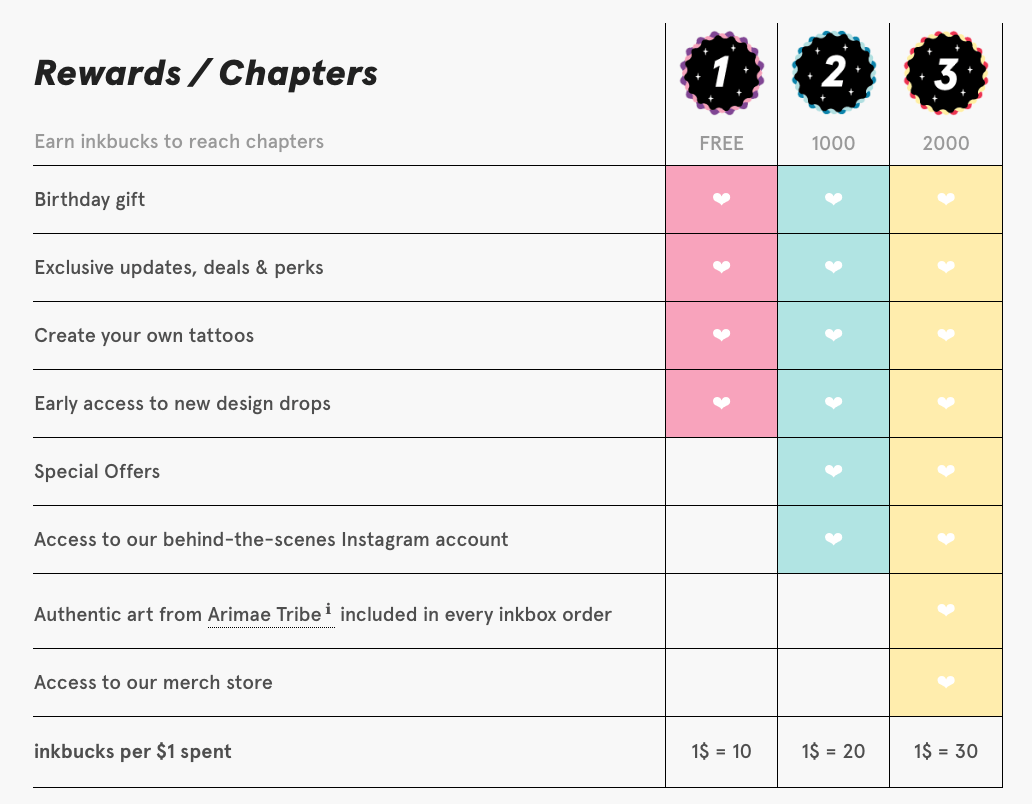 This naming schemes works on many levels. For starters, it is dead easy for new members to understand since they are numbered. Most importantly, the program shows respect and appreciation for those who inspired their venture. This,  combined with the Darién Initiative inkbox set up to give back to the people of Panama creates a tight-knit community of people that are all on the same page of an incredible community.
Naming your VIP membership levels?
While no two brands are the same, there are a couple naming tactics that can work for any VIP program. Whether it comes from customer nostalgia, aspirations, or our respect for others, the power of emotion is one of the best tools at your disposal for designing creative and catchy VIP membership level names.
At the end of the day, you are the best person to create VIP tier names for your brand — no one knows your brand better than you! Use these examples and our three naming tips and you are sure to come up with some amazing names.
Let us know if you need any help or want to brag about your awesome names!