As some of you may already know myself and Smile.io hail from the great white north aka Canada. The majority of loyalty programs I critique in our loyalty case study series are American programs, but I decided to pick one of the best Canadian loyalty programs out there.
In this case study we will be looking at the Scene Points program which started as a collaboration between Cineplex (Canada's largest movie theater chain) and Scotia Bank in 2007. The program has quickly evolved into one of the biggest points based loyalty programs in Canada. In this post I will go over what I like and dislike about the Scene Points program.
What Scene Points Does Right
Scene is my favorite Canadian loyalty program, and I have no problem finding things I like about the program from a loyalty perspective. It is one of the few offline loyalty programs that I actively participate in. The problem I have here is limiting the things I do like to three core points. But, here is my best attempt.
1. Easy Redemption for Rewards
Scene makes it very clear what you need for a reward, and even easier to claim that reward. Scene allows you to redeem 1,000 points for a movie. You just walk in with your scene card, tell them you wish to use your scene points, and you have a free movie.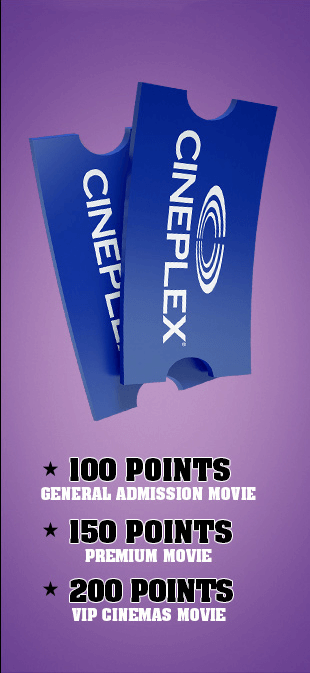 It is also easy for members to understand how they get to that reward. Each standard movie you see gets you 100 points, which means that every 10 movies you get one free. This is great for someone who goes to the movies as much as I do. There is a recent complication with this simplicity though.
Scene point redemption is still easy to understand, but technology threw a slight wrench in their loyalty marketing plans. New movie technology such as 3D, AVX, DBox, and IMAX have made movie screening more expensive, and as a result Scene has adjusted redemption. A general movie will still only cost 1,000 points, but any extras will raise the redemption to 1,500 points, and special event screenings will cost 2,000. This did cause a bit of an uproar when announced, but I understand the reasoning from a business standpoint. They have done a good job integrating the changes with minimal member backlash.
Even with this slight problem Scene makes it easy for members to understand how many points are needed for a reward, and how they will earn those points. This helps with attracting and maintaining members in your program
2. They Encourage You to Spend Points
A lot of loyalty programs focus on letting members earn points but never actually encourage them to spend the points. This is often part of a cost cutting effort and I refer to these as cheap ass loyalty programs. No one wins when you don't encourage customers to redeem rewards. They do not become loyal and you do not get any profitable repeat customers.
Scene knows this and this is why they have a ton of offers to encourage you to spend your points on a reward. Not only do they offer the standard movie ticket reward (mentioned above), they also allow you to redeem points for concessions, date night packages, and even an xbox party.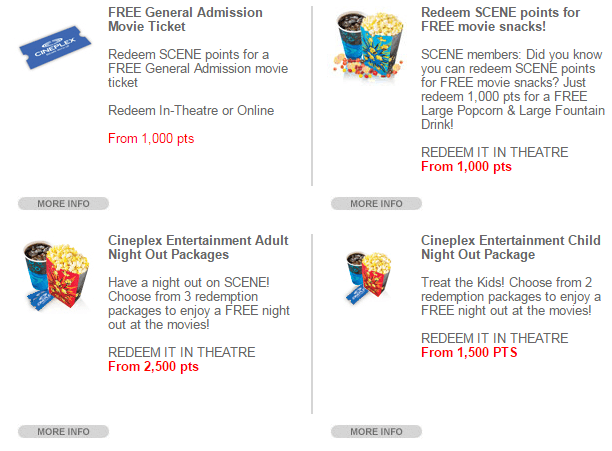 There is no shortage of ways to spend your points which is why Scene has quickly become my favorite Canadian program. I always seem to have points to claim a reward I actually care about. This is because they give bonus rewards for actions that are profitable to their business.
For example, everyone knows that a theater makes the highest margins in the concession stand, not on the movie itself. That is why Scene gives you extra points when you purchase concession combos. You can earn 75 – 1,000 points on certain combos.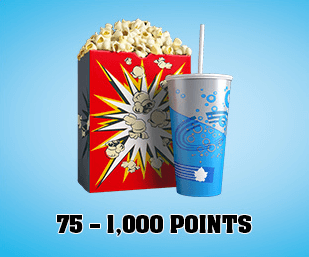 1,000 points on a combo is enough to redeem for a free movie the next time you come in. Which is exactly the point of doing it. They make good margins on that combo and give you enough points to redeem for a reward (free movie) which gets you back to buy that high margin combo again. This is exactly how loyalty programs are supposed to work. You give to your members and they reward you with loyalty.
3. Time Play
This is the coolest part about the Scene loyalty program. Time Play is an interactive game that is played before a movie starts in select theaters. The Time Play app allows you to play along with interactive games on the screen from your cell phone.
The best part of this game is that audience members actually compete against each other for rewards. Take a wild guess what Cineplex uses as a reward in Time Play? You guessed it, Scene points. This is one of the most creative ways I have seen a company award loyalty points, and I am hooked. I  play every time I go to the movies!
What Scene Points Does Wrong
It is important to note that any program that makes it into our loyalty case study series is doing a lot of things right. They have risen to the top and are popular enough that I get requested to review them. While Scene Points is a killer program there are a few areas they could improve.
1. They Now Have More Than One Focus
As a huge movie fan I was pumped that my bank and movie theater had partnered to reward me with free movies, popcorn, and drinks. The program focused on movie fans like me, and offered amazing rewards and offers tailored to the movie experience. I loved this!
However, over the past few years Scene has been introducing other retailers and venues into the Scene points family. You can now earn and redeem Scene points at certain restaurants and other non-movie retailers.

To me this hurts the "movie lover" brand image that Scene has created over the years, but I do understand the business case for trying to create a coalition loyalty program.
2. Cluttered Explainer Page
An explainer page is an area of a site devoted to explaining the benefits of your loyalty program. Ideally an explainer page shows your members how they will earn and spend points as well as any other important information they need to know (including all the boring terms of service).
The best explainer pages are simple and display all the important elements in a way that can be absorbed in just a few seconds. This means effective pages are more image than text based. The problem with Scene's explainer page is that it is very text heavy and not easy to absorb all the information.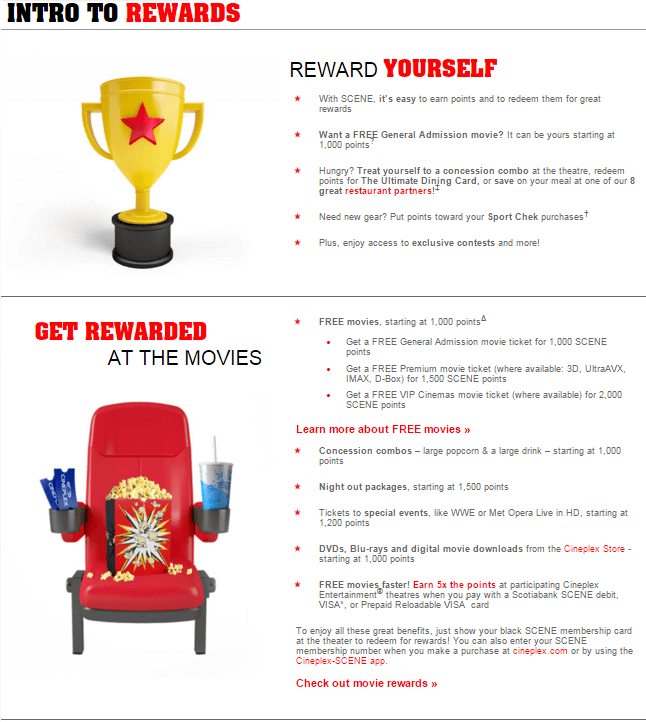 The best explainer pages are quick and easy to understand. If you want to learn to create an explainer page that performs well I recommend checking our post on how to explain your loyalty program to your customers.
3. VIP Effect Could Be Stronger
Scene has benefits besides just earning points. They have tried to make the program appear as a membership into an exclusive movie goers club. While they have done an "ok" job at this I believe it could be better.
Currently Scene gives members 10% off concession snacks and 10% off movie tickets on Tuesdays. This is great but it does not make me feel like I am part of an exclusive club. 10% off seems like a very common reward, not something I get as part of an exclusive club.

A few more exclusive benefits could really elevate the perceived status of the program. If members feel even more valued, they will spend more and show up to the movies even more often!
The Scene Points Program
As I said before, the Scene points program is my favorite Canadian loyalty program. They have created an almost cult following of loyal movie goers. The program not only gets people to choose Cineplex but also to come more often and spend more. Even as a loyalty expert that knows exactly what is going on, I am still drawn in for more.
Scene is a fantastic loyalty example and provides equal benefits to members as it does to the company. It is an amazing program that does Smile.io's home nation proud!