Here at Smile.io, we believe that loyalty rewards programs are the best way to build your brand community - the ultimate retention tool for businesses in any industry.  In the past, we've compiled lists of amazing loyalty program examples in a number of different industries but the one request we kept getting from you (the readers) was to create a larger collection of the absolute best ecommerce loyalty and rewards programs around.
The following list was put together to give you inspiration when putting together your own loyalty program and brand community, no matter what stage you're at.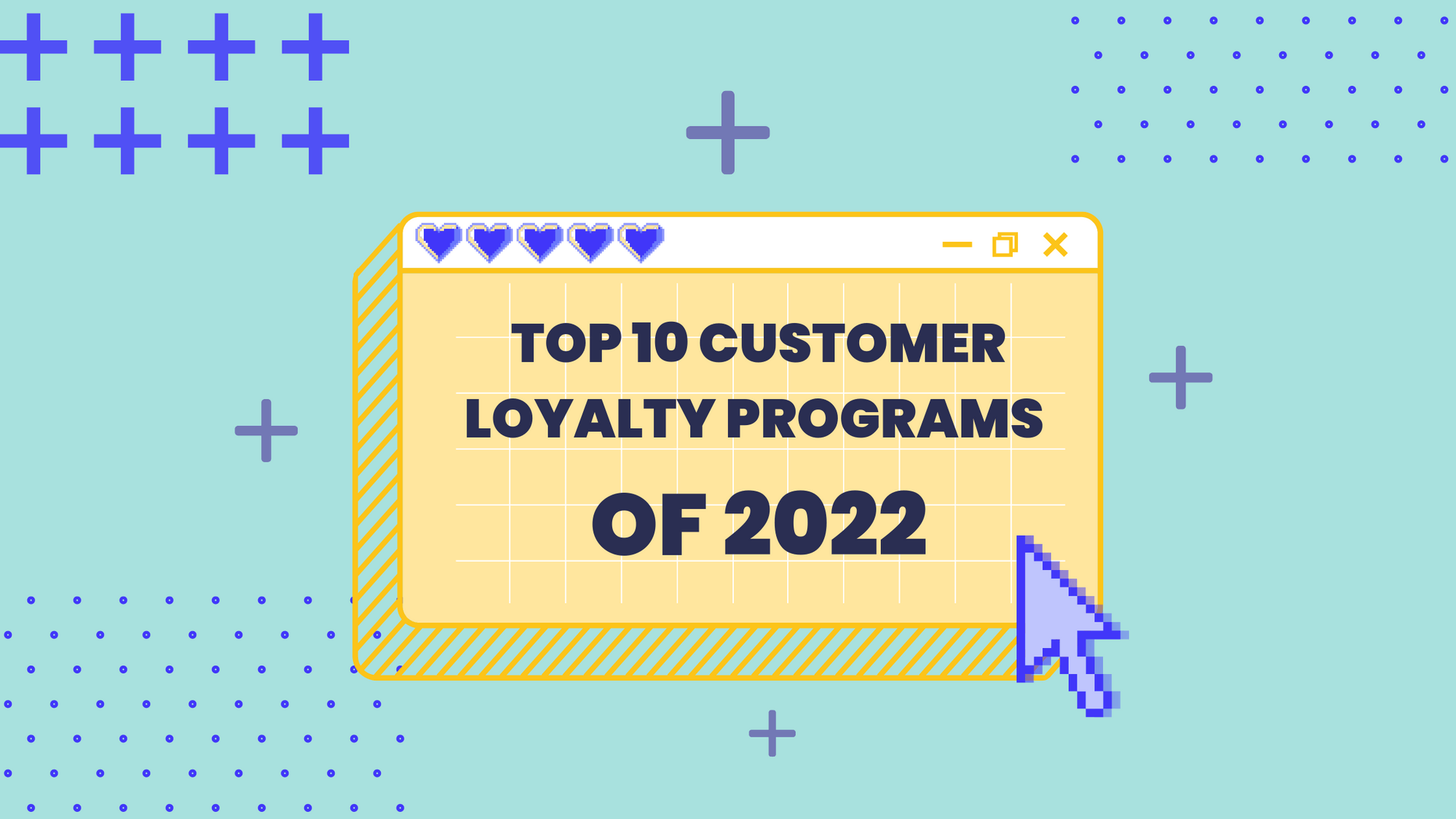 The best eCommerce loyalty programs in fashion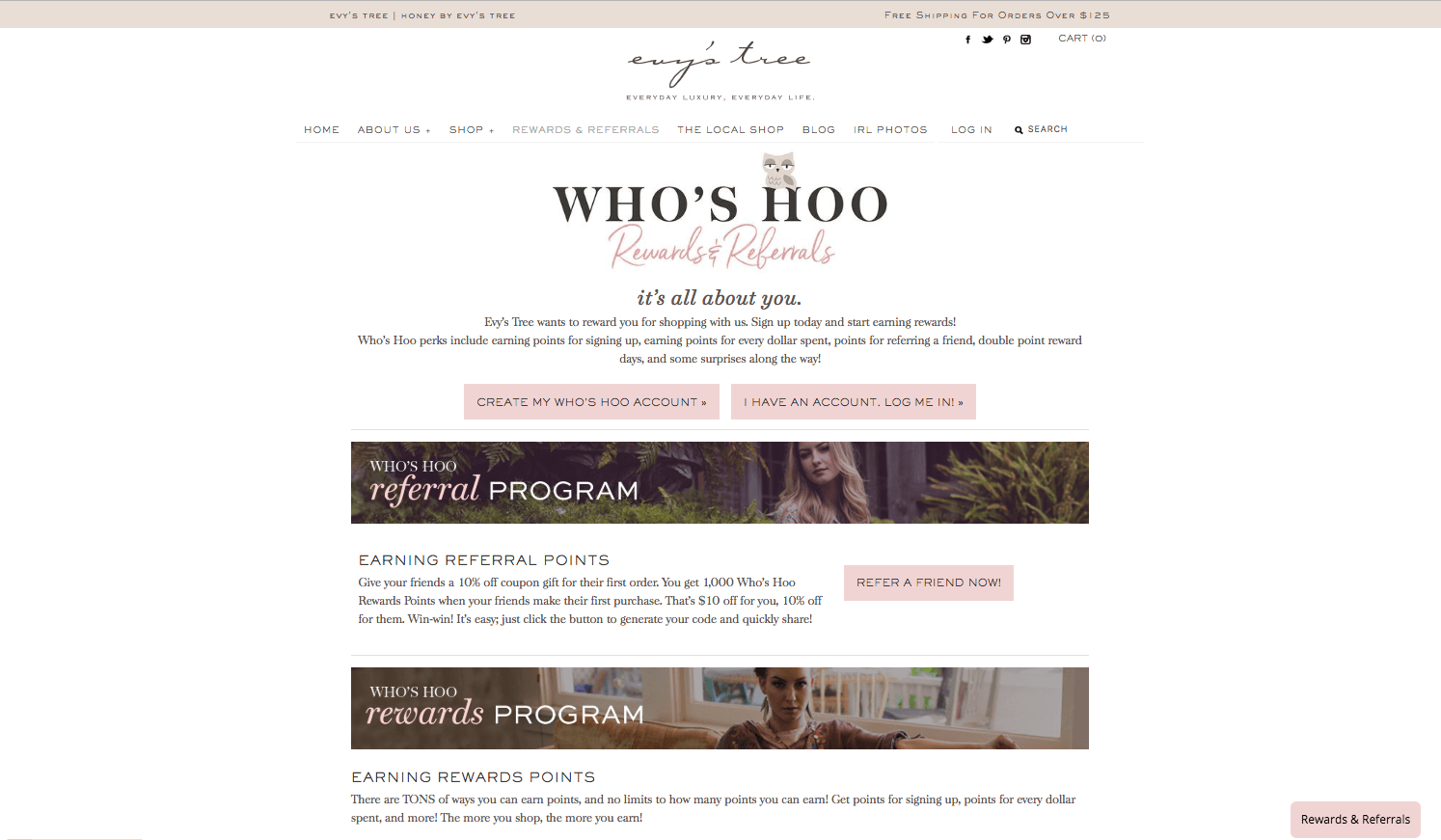 Country of origin: United States
Best part of program: Matches brand message
evy's tree has done a fantastic job matching their loyalty program and brand community to their brand. As a women's apparel company, they've gone through a lot of effort to make their program feminine and trendy.  With lots of soft pinks and pastels, evy's tree's community communications add a personal touch that matches the brand fantastically - all while appealing to their target audience. On top of that, they also have an amazing rewards explainer page that makes their community that much more accessible and appealing.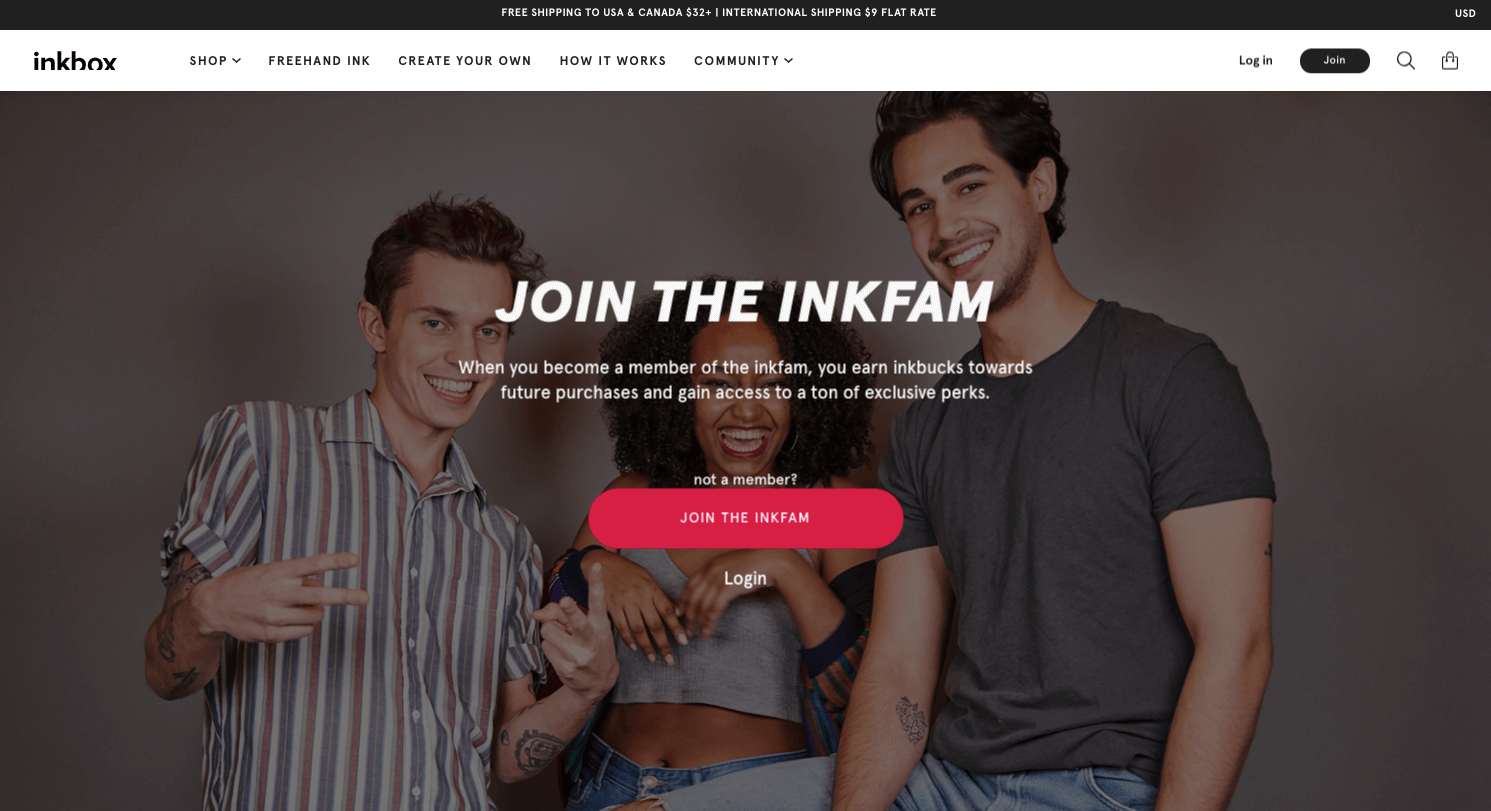 Country of origin: United States
Best part of program: Awesome experiential rewards
inkbox's loyalty program has seen phenomenal success since launching in late 2016.  With over 100,000 program members, inkbox's inkfam brand community is built around the ideas of family and inclusivity. Naturally then, their program encourages community members to share their brand experiences and connect with others through referrals and social media.  This not only increases the brand's marketing reach, but also fosters a sense of community that feels authentic and rewarding. The best part is that at each new VIP tier, members get access to incredible rewards like early access to designs, or a look into how the brand runs behind-the-scenes.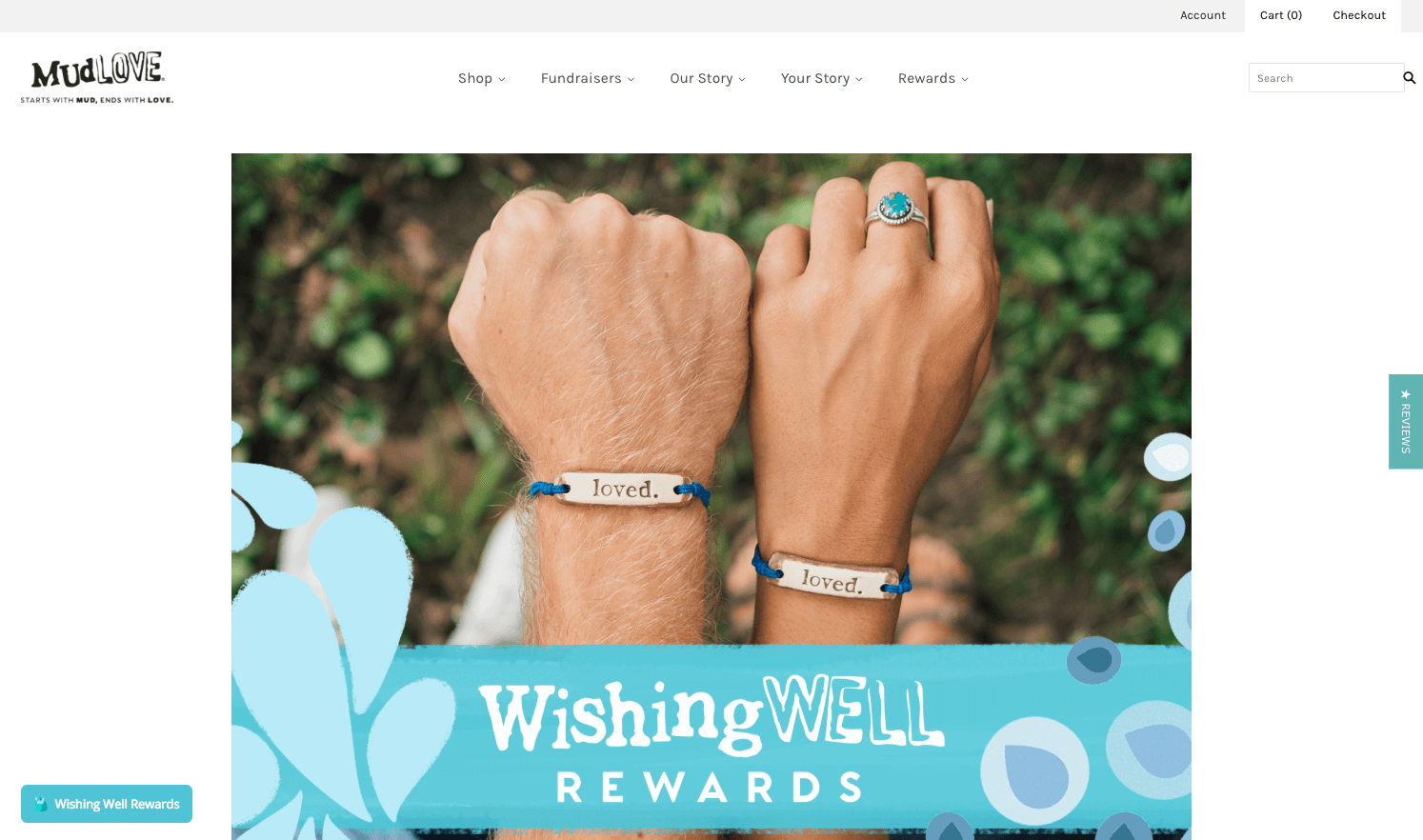 Country of origin: United States
Best part of program: Community connected to values
Mudlove has done an exceptional job creating a rewarding brand community that is closely tied to their values as a brand. By centering their entire community around their non-profit partner Water for Good, Mudlove continuously brings its members back to the life-changing social good their community is making happen. Coupled with rewards like custom products, their community members always know the value of being part of Wishing Well Rewards, whether they make a Ripple, Splash, or a Wave.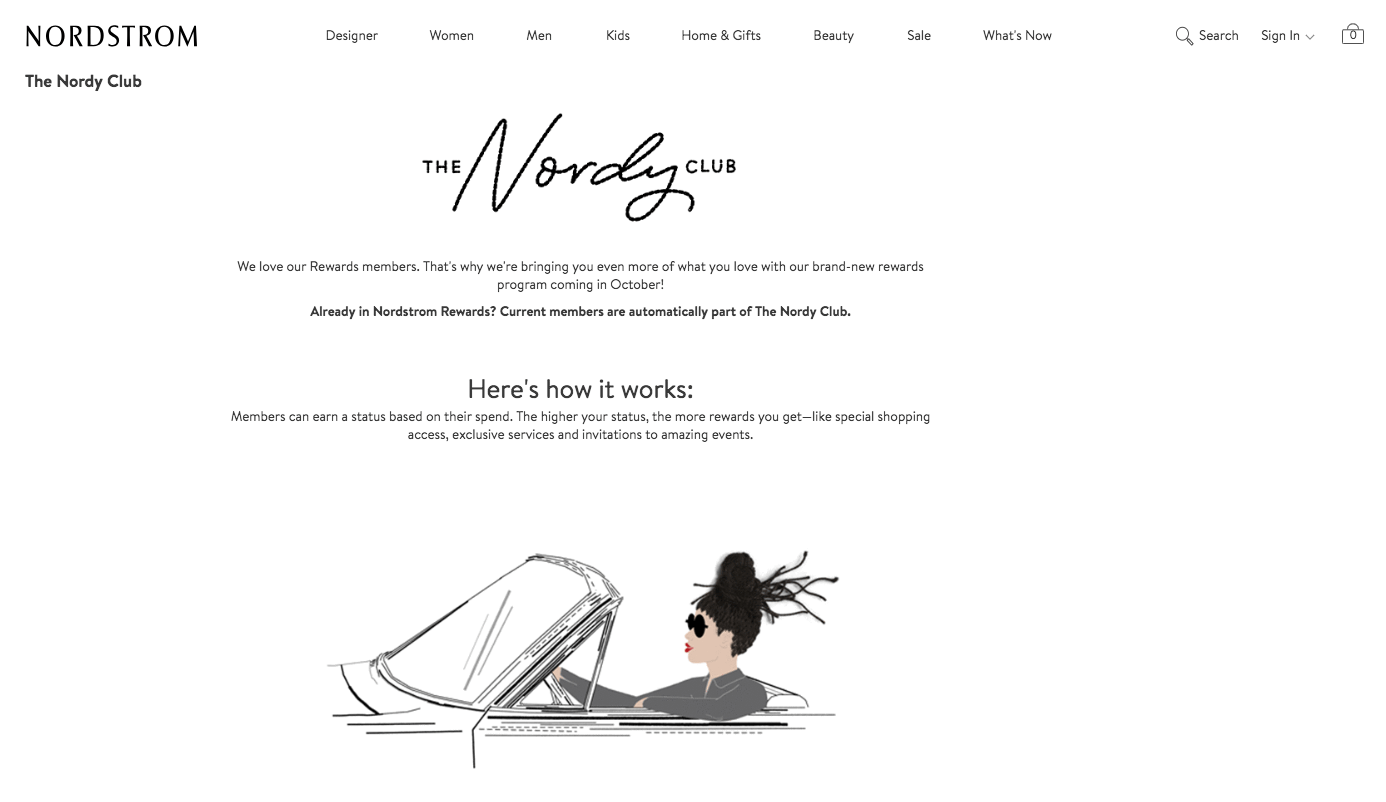 Country of origin: United States
Best part of program: Extra point days
While Nordstrom's new Nordy Club offers a ton of features that make the loyalty program great, there is one that really stands out: extra point days. Several times a year, Nordstrom gives top tier VIP members the opportunity to earn bonus points on all of their purchases, increasing program engagement and interest.  This example of aspirational marketing at work is great because it plays upon their community member's desire to to be part of an exclusive club. Bonus point days show the benefit of achieving the upper tiers of their rewards program, the making belonging to the Nordy Club community valuable to both new and existing customers.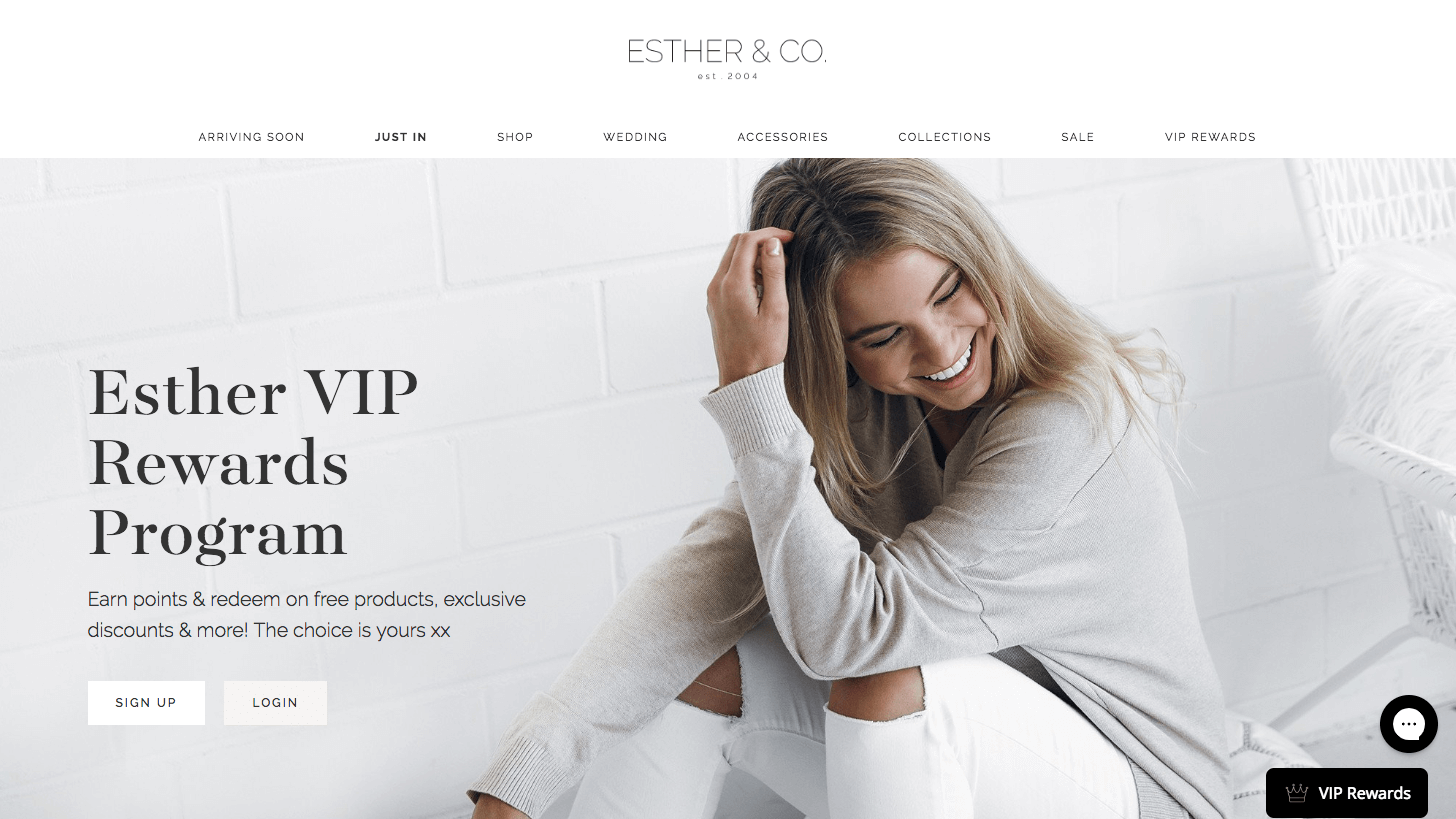 Country of origin: Australia
Best part of program: Supercharged point earning from sharing
Esther & Co. has built one of the most rewarding brand communities around with their Esther VIP Rewards program. They've created standard VIP tiers that provide more points per dollar spend as you move through the ranks, but the most valuable part of their program comes from how they've made is so rewarding for members to help build the community. With 500 points per successful referral, and 50 points per social share it's easy to see how they've build such a strong brand community - especial when you realize you can earn those social referral points 2 times a week!
The best eCommerce loyalty programs in supplements
Run Everything Lab's Rewards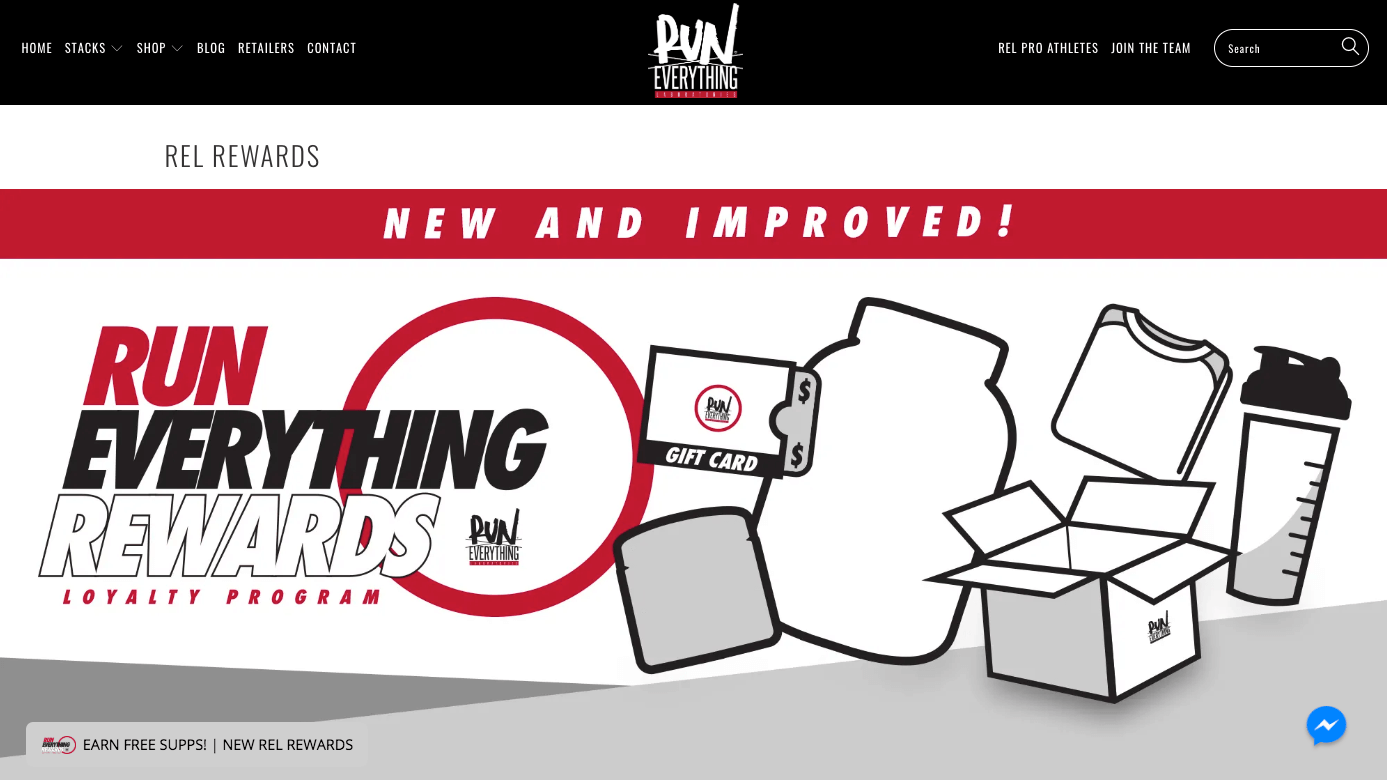 Country of origin: United States
Best part of program: Gamified VIP tiers
Knowing that their customers are top tier athletes, Run Everything Labs designed their rewards program to make the whole experience exciting and competitive as well. With escalating incentives at each level, their Novice and Pro tiers make each level rewarding, while also nearly impossible to not try and achieve Elite status to get the incredible bonus points rate. Run Everything Lab's offers their community members the chance to earn awesome rewards too, like free supplements and discounted merchandise making their VIP program one of the best in the supplement and fitness industry.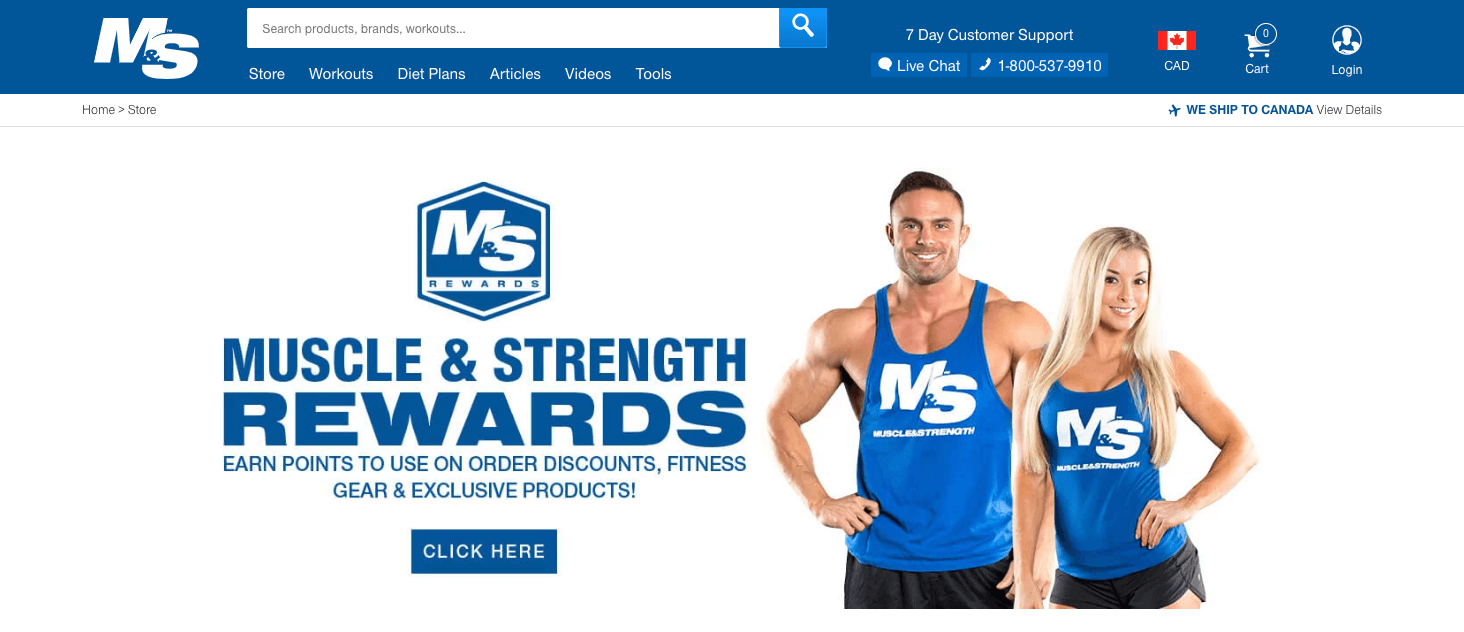 Country of Origin: United States
Best Part of Program: The Reward Catalog
Without a doubt, Muscle & Strength's Muscle & Strength Rewards is one of the best ecommerce loyalty programs out there.  Community members can earn points for completing a variety of different actions, including completing a purchase, referring their friends, celebrating a birthday, and more.  The best part, however, is the rewards catalog, which lets community members spend points on merchandise as opposed to simply getting a traditional discount. Offering these "points products" is a great way to create a loyalty program that feels exclusive and gets community members invested in the brand, so they keep coming back for more.
The best eCommerce loyalty programs in beauty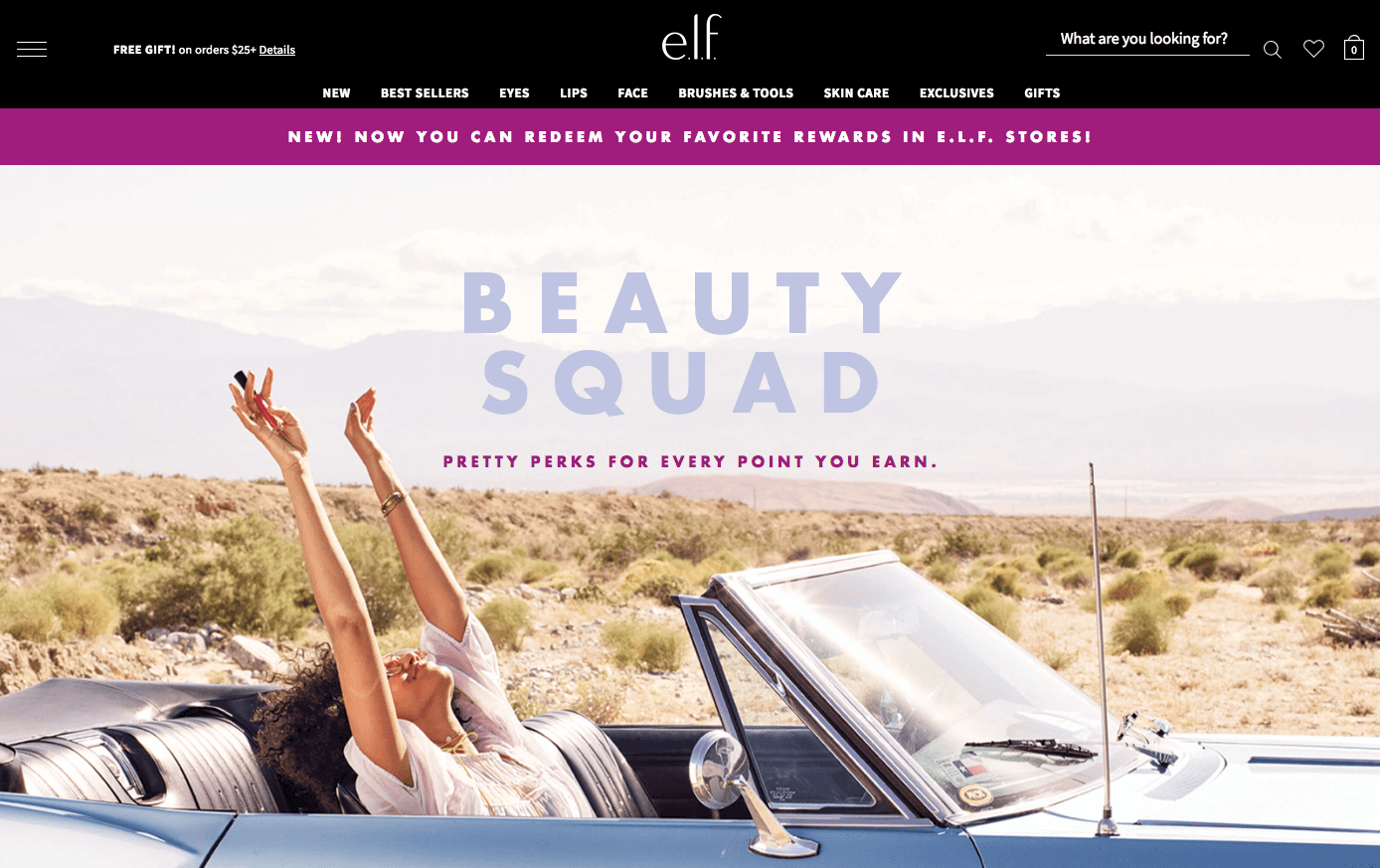 Country of origin: United States
Best part of program: The tiered program
e.l.f. has one of the absolute best loyalty programs in the beauty industry largely because of their outstanding tiered customer experience.  No matter which tier they're a part of, customers are treated to diverse and valuable rewards that complement their lifestyle and shopping habits.  This variety keeps customers engaged and motivated to participate, creating a thriving brand community that others want to be a part of.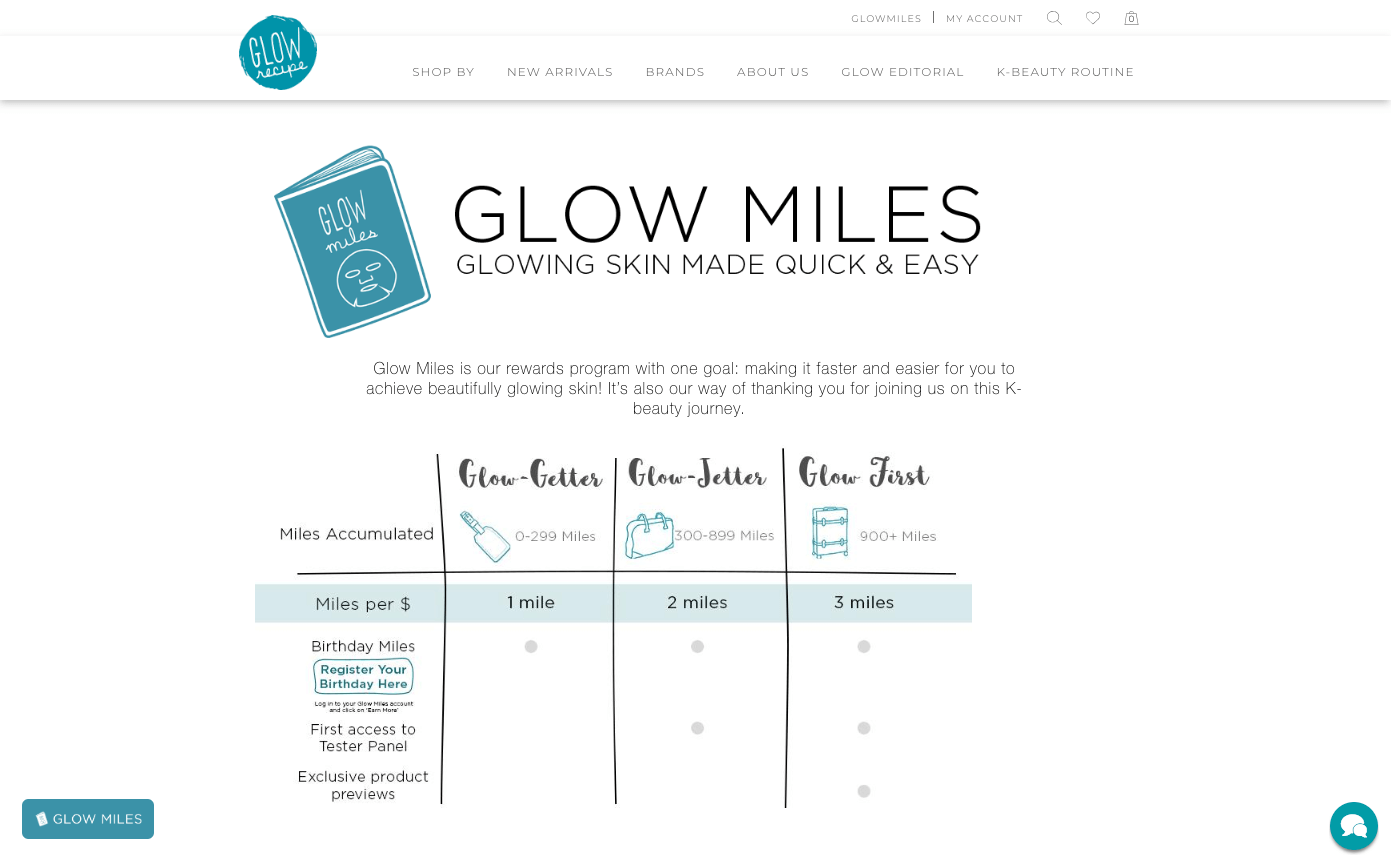 Country of origin: United States
Best part of program: Easy to join
Glow Recipe is one of the best examples of a fully branded brand community.  From top to bottom, their rewards program correlates with the rest of their marketing efforts, complementing the store values and vision perfectly.  In addition, their program does a fantastic job of encouraging potential customers to join the brand community. With a fully branded rewards launcher and an VIP tiers that clearly show their program benefits like birthday rewards, and exclusive product previews, Glow Recipe shows shoppers a community experience they can't refuse.  This - among other things - makes Glow Recipe one of the best ecommerce loyalty programs in the beauty industry.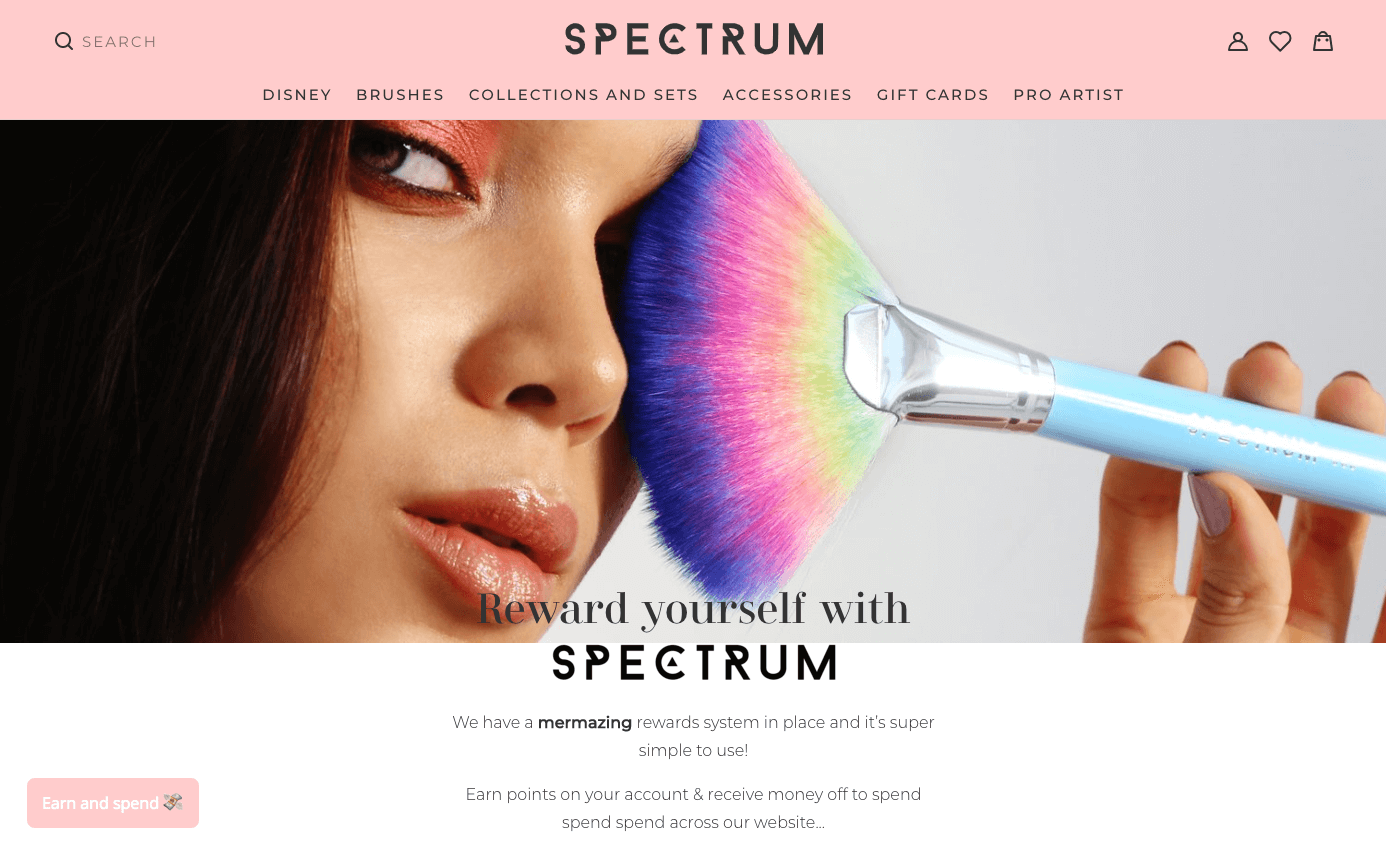 Country of origin: United Kingdom
Best oart of program: Explainer page
A rewards program can't effectively build your brand community if your customers don't know how it works! Spectrum Collections does a fantastic job explaining exactly how customers can interact with their program on their beautifully branded explainer page. With custom colors and icons, Spectrum walks customers through the benefits of joining, engaging with the program, and value of sharing the community with their fab friends, making it an easy decision to register.  If you are new to the concept of an explainer page, check out a few of our favorites!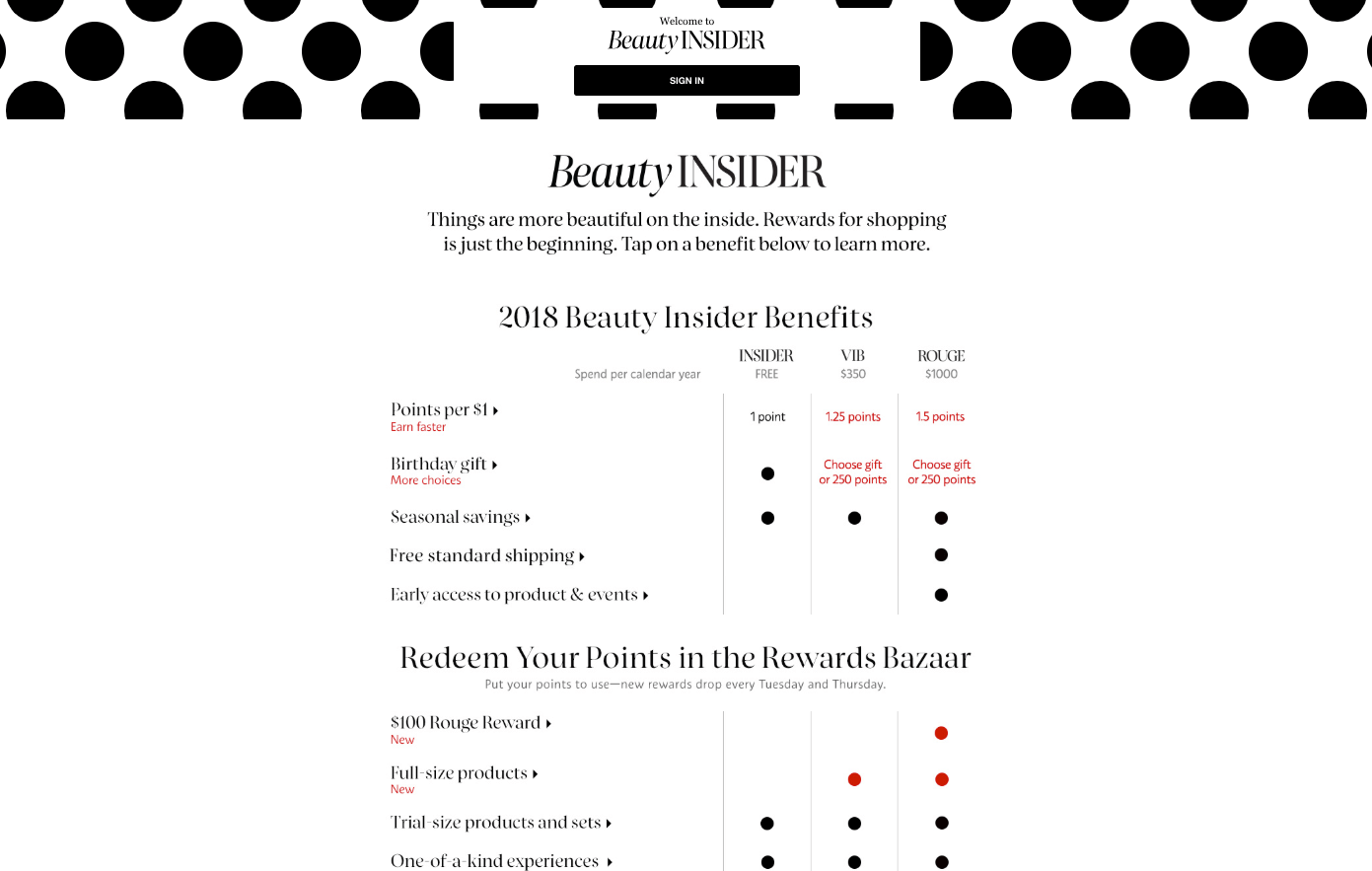 Country of origin: United States
Best part of program: Reward exclusivity
Sephora is undoubtedly one of the best ecommerce loyalty programs out there. In fact, it's probably more accurate to say that it's one of the best brand community's, period. Most of the community's success stems from their VIP tiers' high level of exclusivity, and a variety of status-based rewards.  VIB Rouge members are treated to rewards that play on their status in the program, including invites to parties and community events, and exclusive access to the Beauty Studio. Community members can unlock access to VIB Rouge (the highest tier in their program) and its incredible benefits after spending $1,000 in one calendar year, showing their status as fully dedicated members of the Beauty Insider community.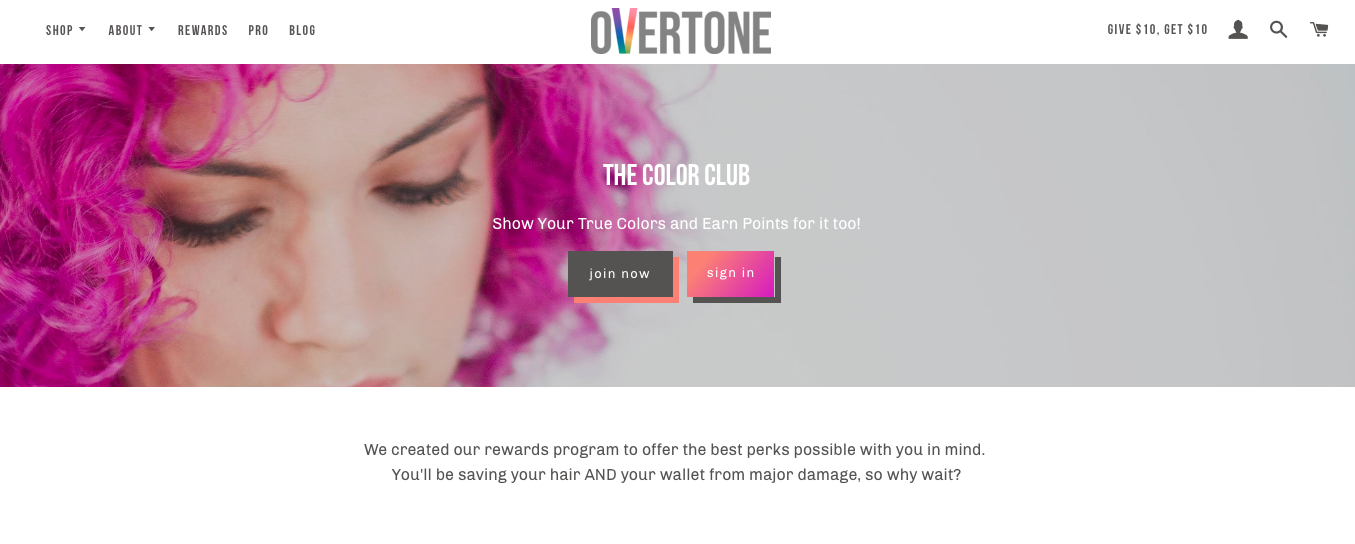 Country of origin: United States
Best part of program: Customer input
When your product is innovative, a brand community powered by rewards is the best way to go to get the word out. That's exactly what Overtone did with their Color Club, blurring the lines between being a specialty niche community, and a powerful new force in the beauty space. To show their community members how much they are valued, Overtone gives them what is possibly the ultimate reward: direct input into new product color decision. These kinds of perks move the customer relationships from transactional to emotional, showing how committed Overtone is to building a holistic customer experience with their community.
The best eCommerce loyalty programs for specialty products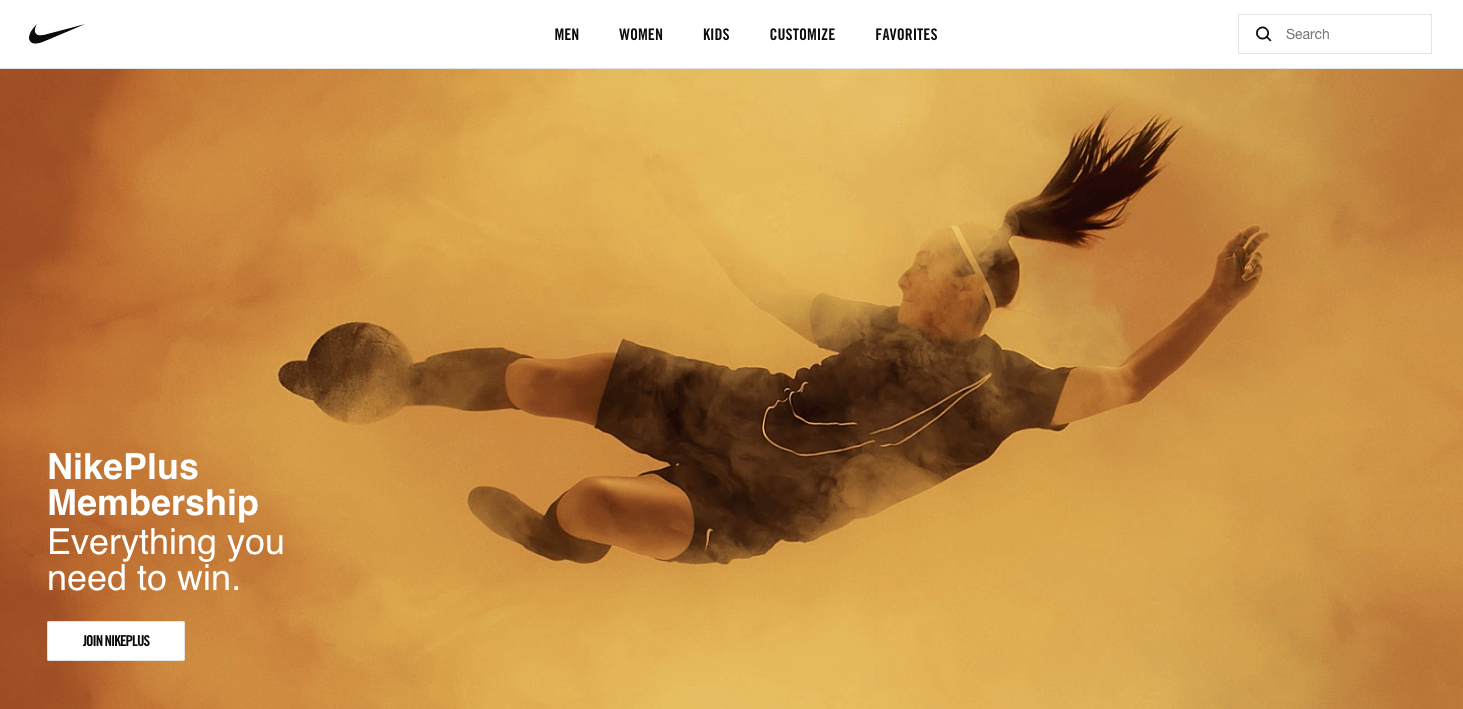 Country of Origin: United States
Best Part of Program: Mobile App
Mobile commerce is on the rise, which means brands need to make sure their customer experience (and rewards program) are optimized for it.  Nike puts mobile at the top of their priorities, developing a number of apps that complement the Nike+ program and allow their members to to take the brand community with them wherever they go.  With this level of accessibility, community members can easily access and benefit from the program throughout their day, resulting in high community engagement and even higher satisfaction with their customer experience.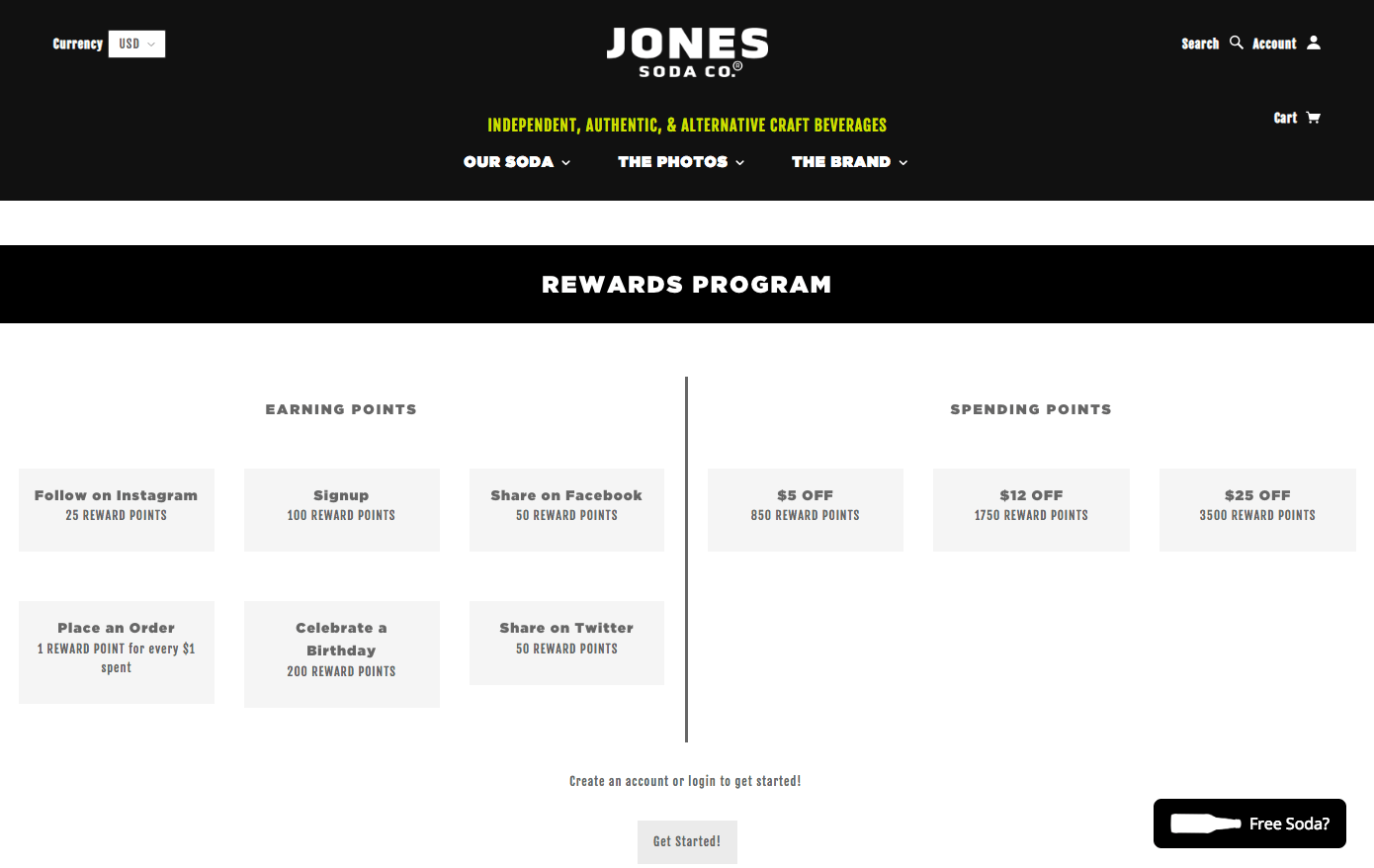 Country of Origin: Canada
Best Part of Program: They know their customers
Jones Soda has been a staple independent soda maker for over 20 years, and has done well to change their business with the times as they've grown, including creating one of the best ecommerce loyalty programs for their brand community. With the program they've made, their soda loving community members can get the perk that matters most to them - free soda. Jones' generous social and referral rewards makes it highly valuable for their members to engage with the Jones Soda community, the promise of delicious drinkable rewards only few actions away.
GONGSHOW's Gonger Nation Rewards Club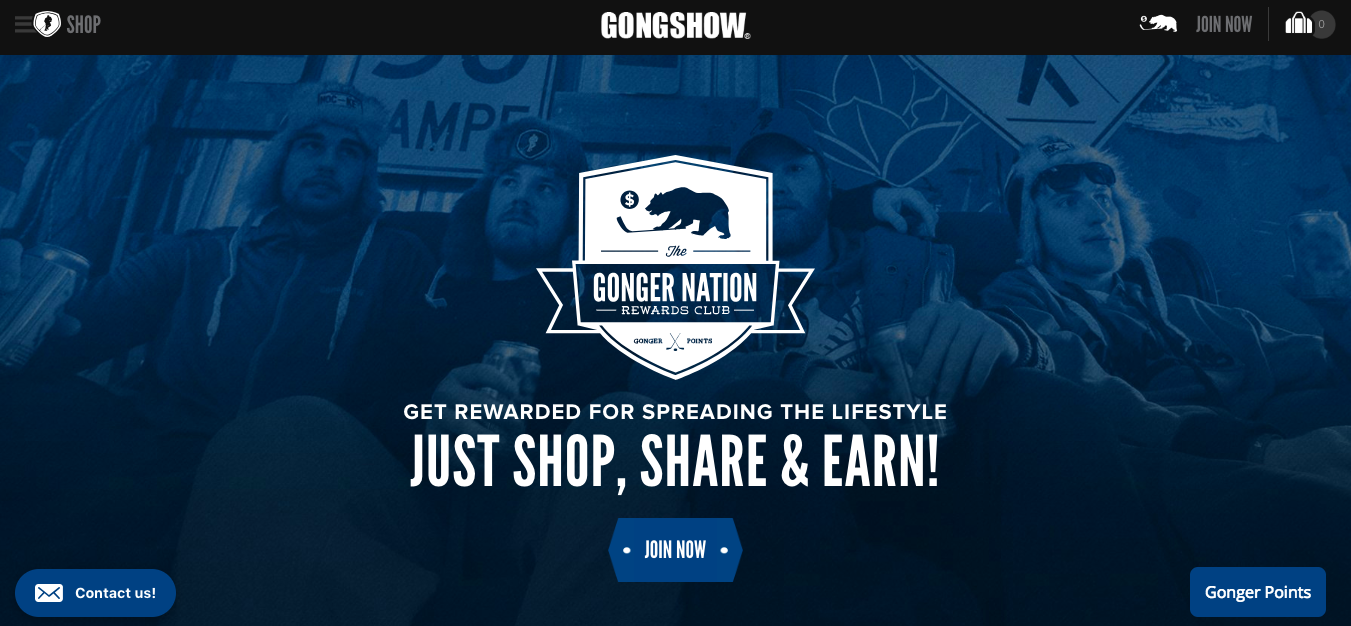 Country of origin: Canada
Best part of program: Explainer page
GONGSHOW is one of the most visually appealing communities I have ever seen, and this is due largely in part to their explainer page. Through a sleek combination of text and images, the page explains everything the program rewards for in a couple of seconds.  The best part? They reward for a lot! From purchases, to reviews, to social sharing and referrals, customers are given ample opportunities to engage with their brand community and earn Gonger Points. With so many ways to connect with the community, it truly is one of the best ecommerce loyalty programs out there.
Indigo's Plum Rewards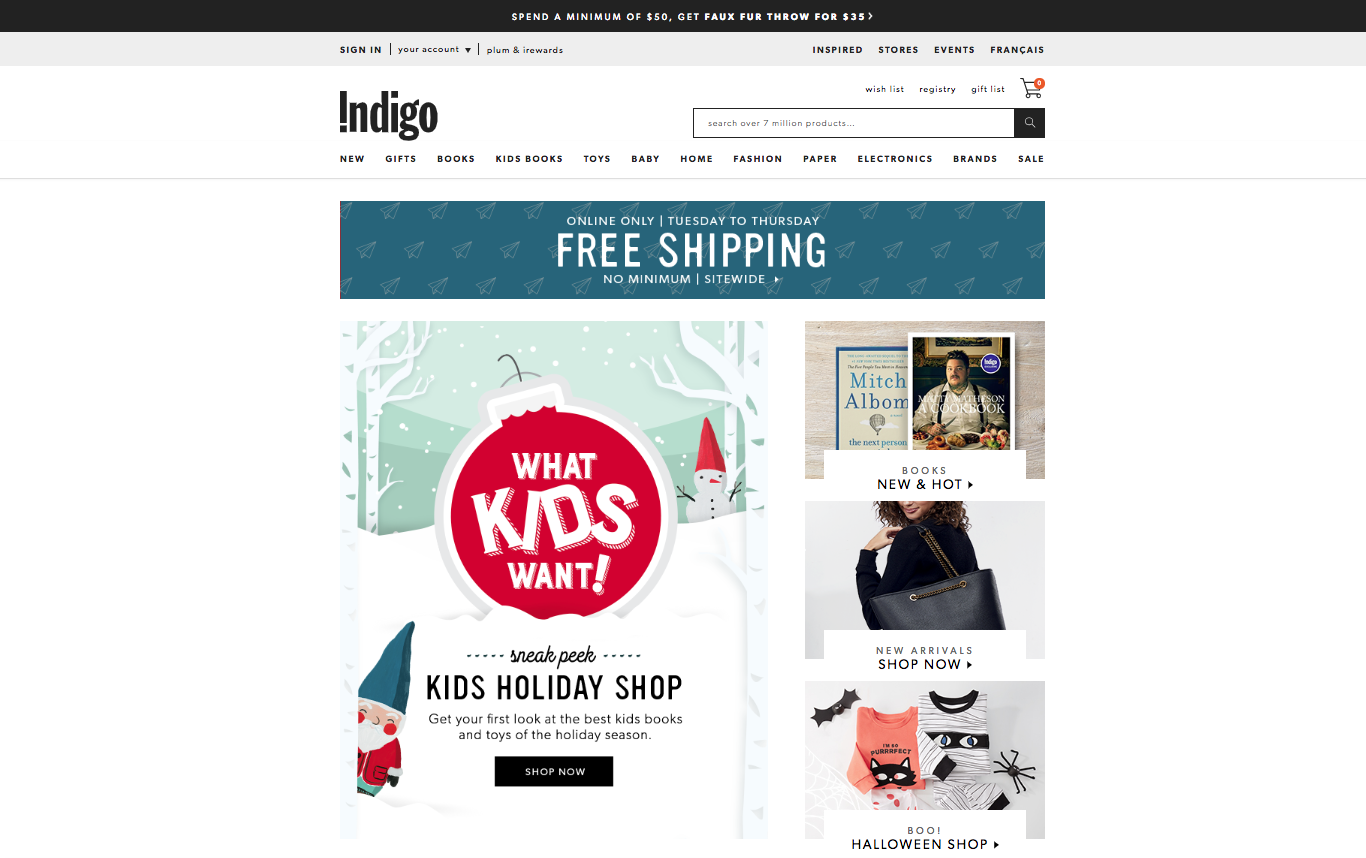 Country of origin: Canada
Best part of program: Encourages online shopping
I have labelled Plum rewards as one of the best ecommerce loyalty programs because it has successfully helped Indigo establish an online community.  Indigo realized very early on that the market for physical books is not what it used to be. This led the bookseller to expand their product catalog to include a great variety of items besides just books. Now, Indigo is seen as a lifestyle brand with a huge hand in ecommerce. Indigo's Plum Rewards program offers additional points for community members to make purchases online and in store, but the best thing is that I can see how many points I will earn with every purchase I might make on their website. Indigo also holds regular online-only point multiplier events, further motivating me to spend my money on their website (where their margins are higher) rather than in store.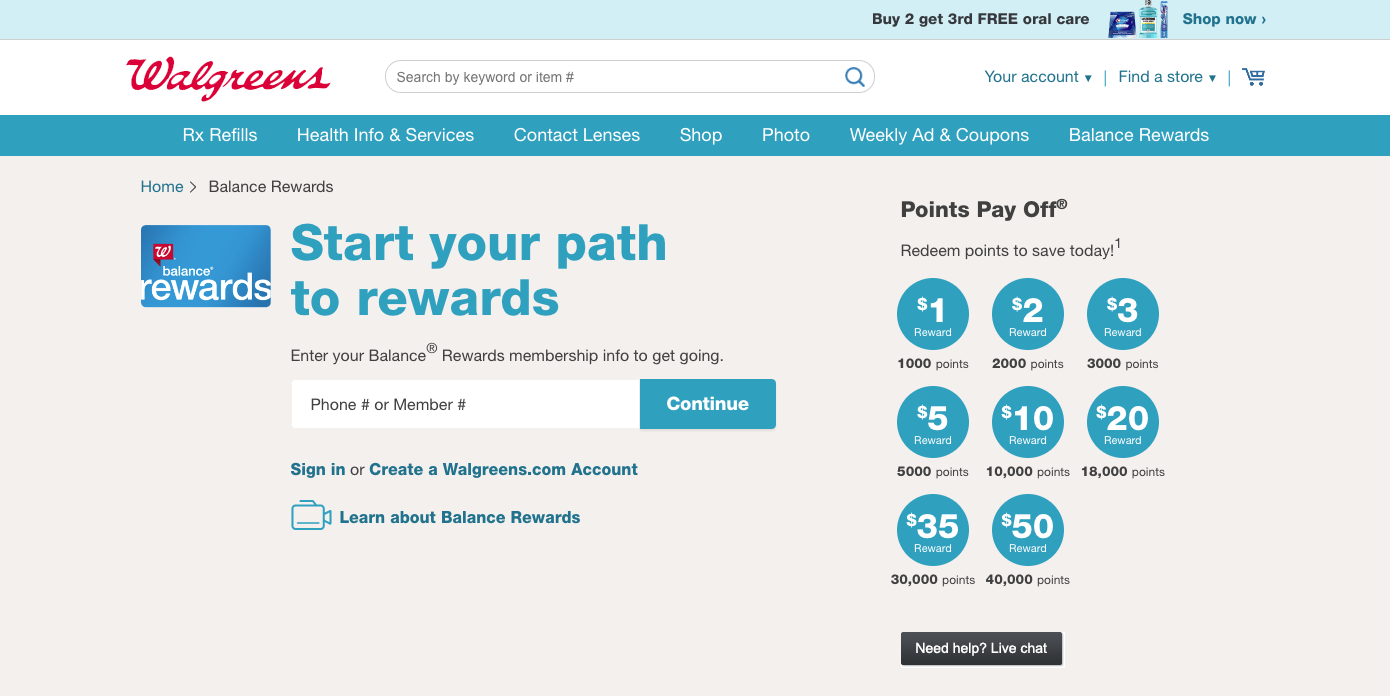 Country of origin: United States
Best part of program: Unique ways to earn
The Balance Rewards program is a very interesting one. While the program has elements of a basic loyalty program (like earning for everyday purchases), they also reward their brand community for monitoring their fitness. You can earn rewards for tracking activity, recording weight, and quitting smoking.  This is a genius way of incorporating their brand's values into their community program because it aligns perfectly with their brand image of living a healthy lifestyle. For this reason, I consider it a top ecommerce loyalty program.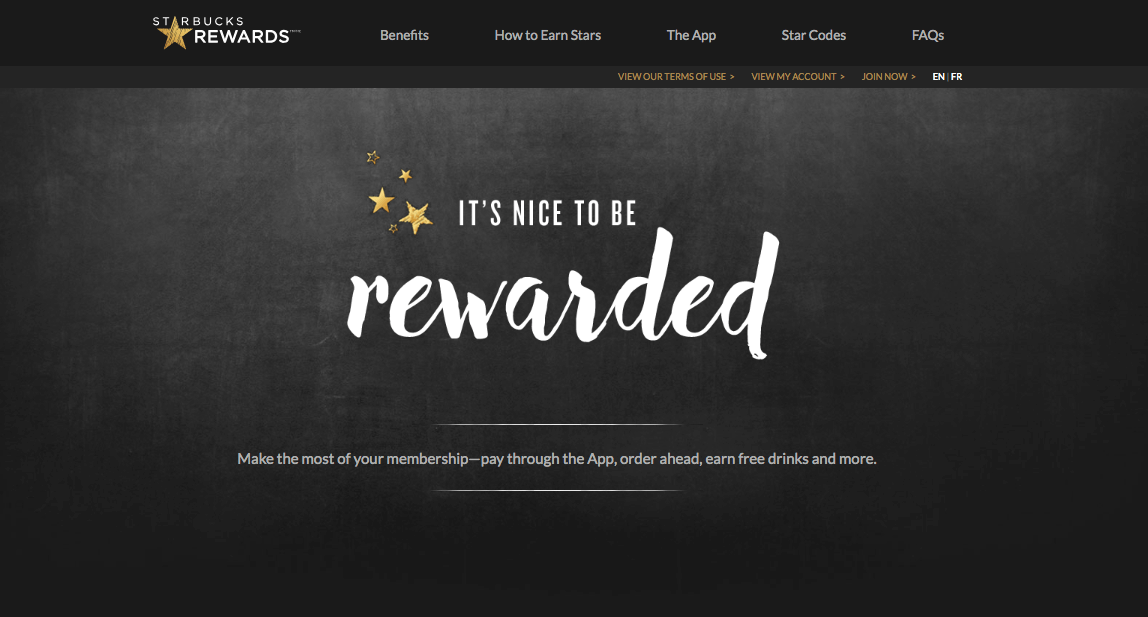 Country of origin: United States
Best part of program: Gold card status
If you are a coffee drinker, you've mostly likely ordered from Starbucks, and there's a pretty good chance you're part of their Starbucks Rewards Program. The community they've created around the Starbucks brand experience is incredible and rewarding, offering members free in-store refills, free foods and drinks, and the ability to order ahead through the mobile app. The best part of the program though is their elite Gold Level membership. After achieving Gold status, Starbucks mails you a physical, gold, reloadable gift card, so that with every purchase you make you can show off your elevated social status within their program. Being able to flash that card is the main reason I always make sure I drink enough lattes to keep my Gold status in the Starbucks community, and what makes them the perfect brand to round out our list of the best ecommerce loyalty programs.