This is part of our #SmileABCs series, highlighting and going in-depth with small businesses and ecommerce brands. Check out the full series here.
There is nothing better than a nice refreshing beer on a warm summer day. Mix in a day of baseball and you get Left Field Brewery. Left Field Brewery is a baseball-inspired brewery located in Toronto, Canada.
Founded by husband and wife Mark and Mandie Murphy in 2013, Left Field Brewery brews a series of baseball-inspired, flavored beers including IPAs, sours, dark ales, lagers and so much more. "I started Left Field together with my partner Mark almost 10 years ago as a hobby, home brewery turned business. He's an accountant and trained brewer and my background is in sales and marketing so we combined our skills to make a go of it together," says Mandie Murphy.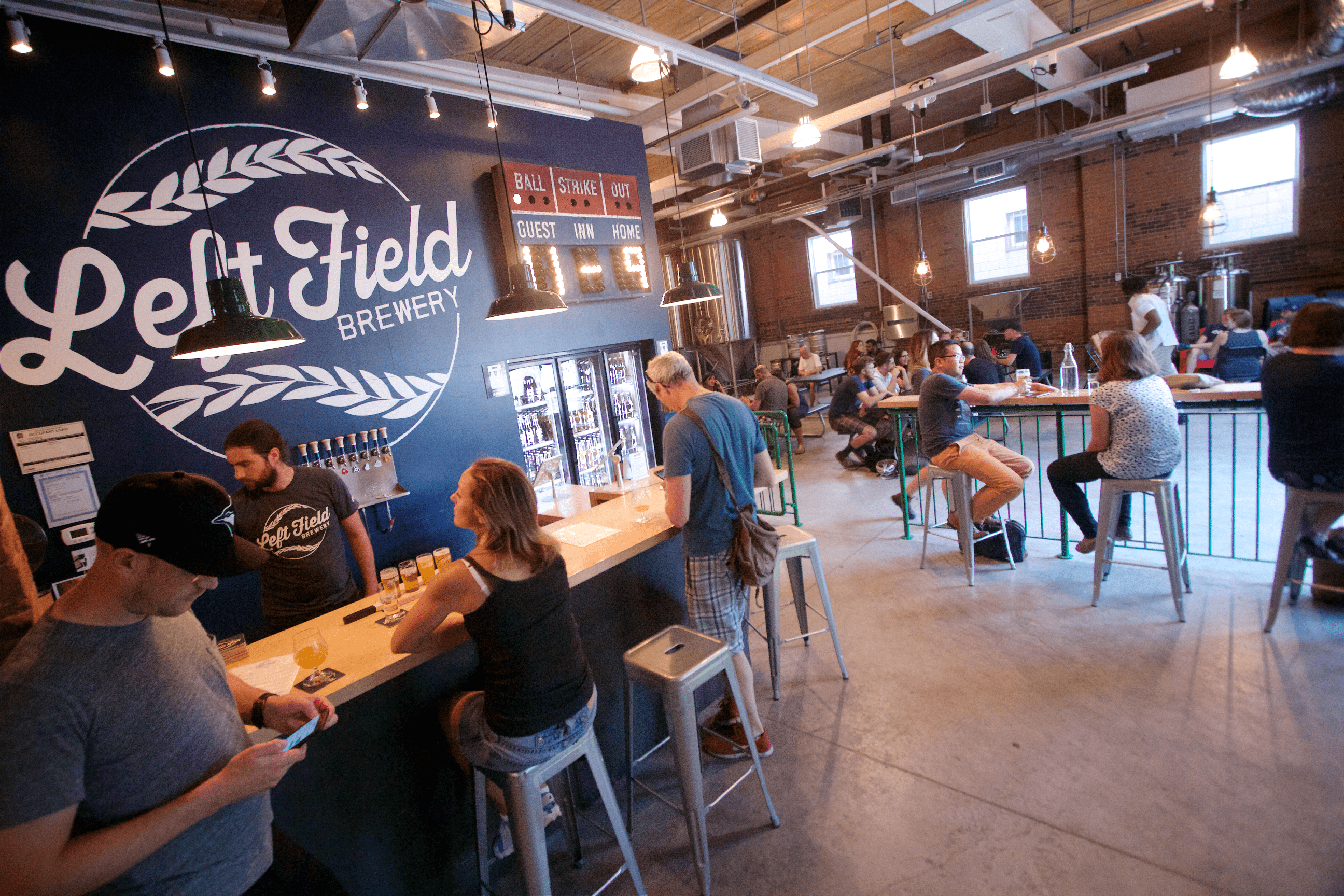 Left Field Brewery always roots for the home team and was born from a passion for both craft beer and baseball. "The baseball theme is no gimmick - we both truly love the game and thought it paired perfectly with beer," Mandie says. "In a world of new breweries opening every week and never-ending hop puns, we saw that the baseball theme could be something we could hang our hats on and have a lot of fun with in terms of beer name inspiration and branding."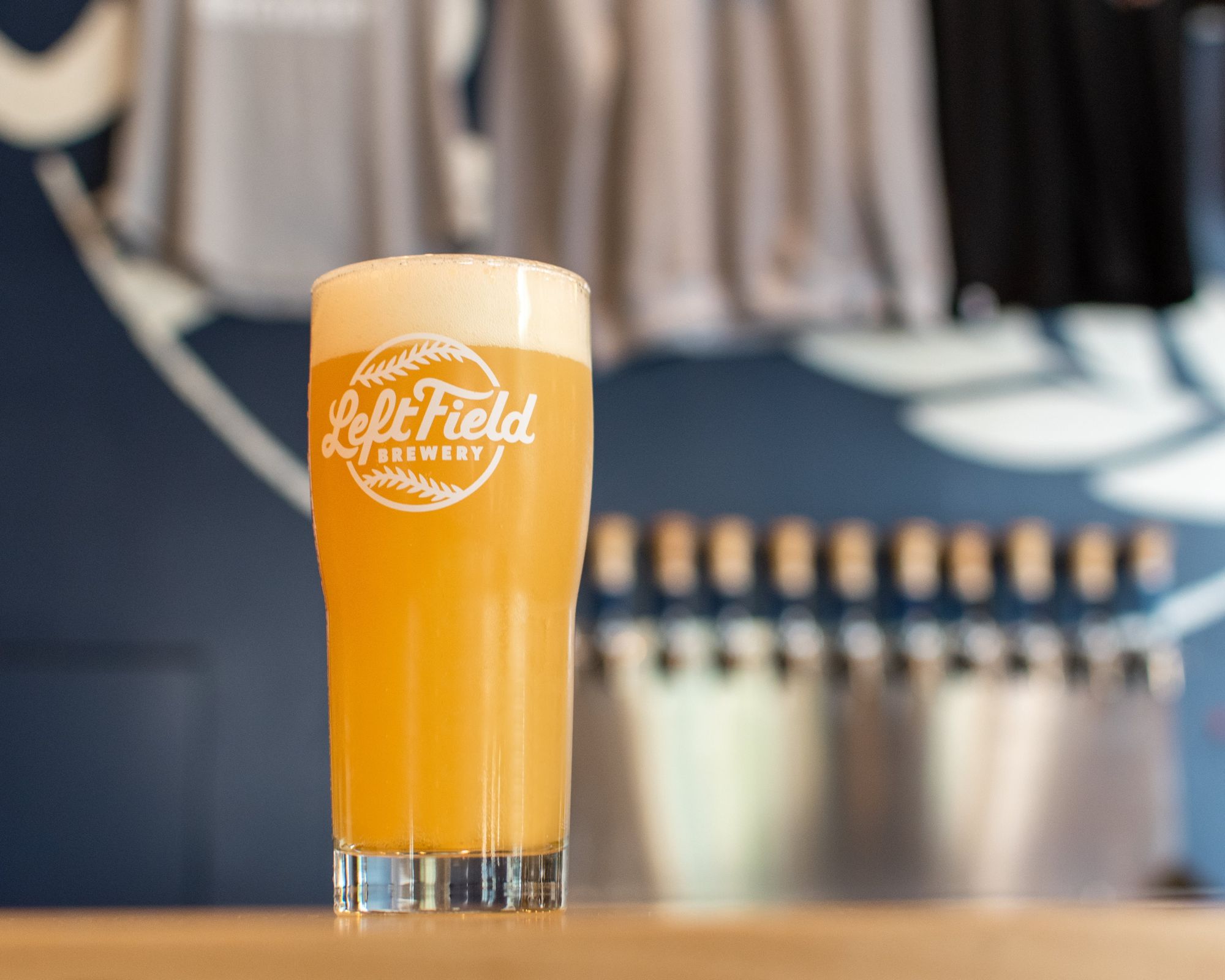 Beer for Everybody
Left Field Brewery is not only part of the Toronto community, but a champion of the community itself. Showcasing and supporting local and grassroots organizations that are working to dismantle systemic inequities. "Beer for Everybody" was born from the recognition that many folks haven't always been welcomed into beer spaces and experiences, and a strong desire to help change that through community building," says Mandie.

Through specific merchandise that benefits different organizations in Toronto, Left Field Brewery has supported over $50,000 in donations and partnerships with amazing organizations like Bill 7 Award, Black Women in Motion, and Canadian Girls Baseball, among so many others.
"If you've never had our beer, grab a mixed 6 pack in person at the brewery or online in our Fan Shop. There's always a great variety of styles in the pack - something for everyone and $2 is donated to our Beer For Everybody partner."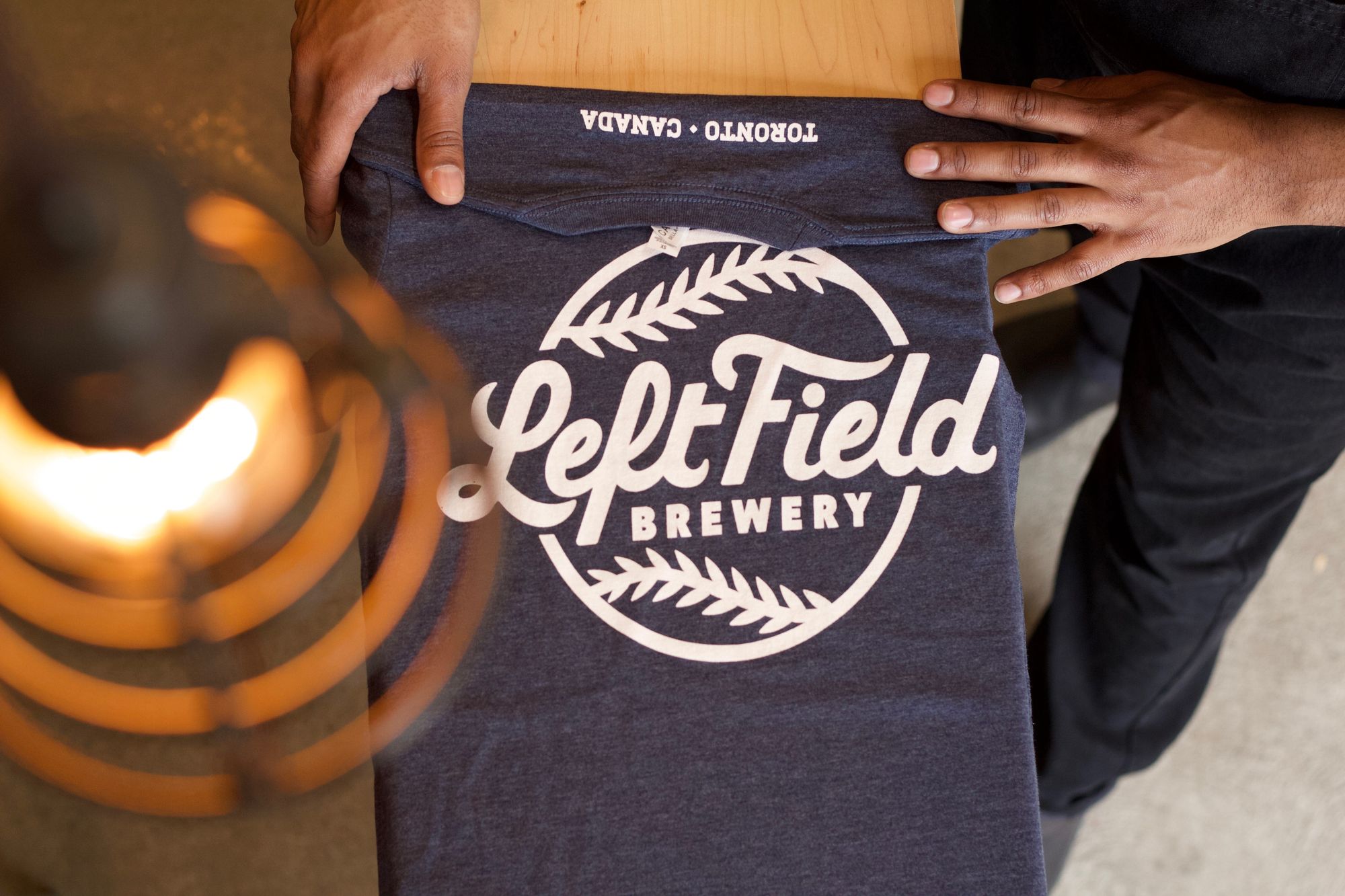 Left Field Fan Club Rewards
Left Field Brewery introduced its Fan Club Rewards program to its customers in 2021 to grow its community and build a loyal fan base.
"Our Fan Club program has been an amazing success so far for Left Field. We see very high participation levels with a higher than usual loyal customer base," says Mandie.
Because Ontario Liquor Laws prohibit reward program redemptions on alcohol, Left Field found ways to offer enticing rewards. Fan Club members are limited to redeeming their points on merchandise (apparel, glassware, swag, snacks) and shipping on their items. "Everyone loves a fresh beer tee and if you're buying beer from us on the regular, the points add up to free tees, hats, and other swag pretty quickly. In an ever-expanding alcohol retail landscape, it has been a fantastic way to promote and encourage loyalty."
Advice for new business owners
Like most businesses with a physical location, the pandemic was a big shift in Left Field Brewery turning to ecommerce. Through it all the one piece of advice for new business owners? Communication. "Although we've been running an online shop for many years, I feel like we are still just really getting started with it, as our focus shifted online at the beginning of the pandemic as a means of survival. Our successes so far can be attributed to focusing on constantly improving the customer experience at every touch point in the purchase cycle."
"Thinking about what communication is getting folks into our shop, what they want and expect from us when they are there, how to make their experience quick and easy, and setting clear expectations around what the shipping/delivery/pick-up process is going to look like and how to get them back again once that first cycle has hopefully gone well. We continue to learn every day and there is still so much we don't know!"
Subscribe to Talking Shop
GET MORE STORIES ON LOYALTY PROGRAMS STRAIGHT TO YOUR INBOX