Disclaimer: None of these rewards programs actually exist, and Smile.io is not affiliated with any of these brands in any way.
As the year draws to a close, the Smile.io team is taking bets on the next hot rewards program of 2018. Maybe it'll be that novelty ecommerce shop, or their favorite clothing store, or even their go-to coffee shop. While some of these might happen one day, what about the programs that only exist in our sleep? What about the programs that we can only dream about?
Over the past few weeks, I've collected the best dream rewards program pitches from people all around the Smile.io office. As you'll see below, the list ranges from realistic to outright ridiculous and everything in between.
Let's see what rewards specialists are looking for.
1. Amazon Ultra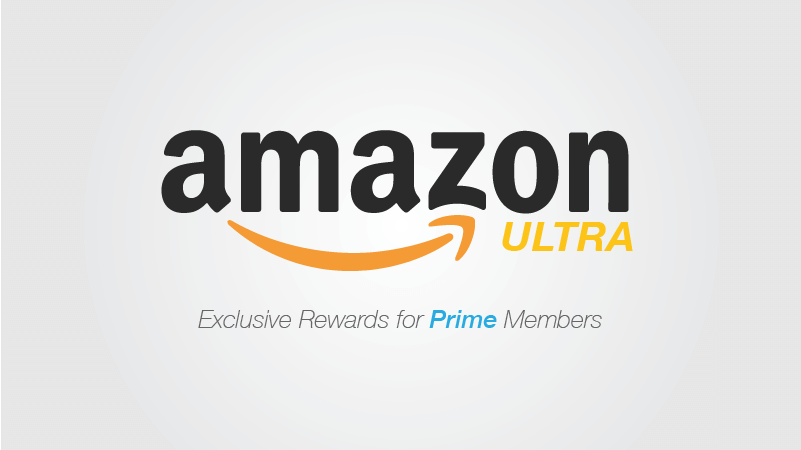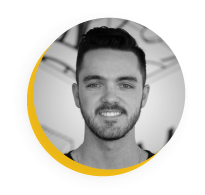 "I use Amazon for everything, so it would be great to get some credit for the amount I use the service."
-Scott King, Software Engineer, Smile.io
If anybody deserves the VIP treatment from Amazon, it's Scott. As a software engineer at Smile.io, he is well versed in the art of using technology to make his life easier. Amazon touches just about every aspect of Scott's life. His clothes, cookware, toiletries, —you name it— all Amazon.
While Amazon already allows customers to shop with points from various sources, Scott isn't satisfied. He isn't interested in signing up for a new credit card, and doesn't frequent the Hilton Hotel all too often. He just wants to save a few extra bucks and to be recognized for his loyalty.
The Pitch
Amazon Ultra is a points and VIP rewards program available for all Amazon Prime members. Members simply collect points by making purchases and exchange them for free products and discounts. Those who spend at least $5,000 in a calendar year are upgraded to Amazon Gold - a VIP tier with added benefits such as a free Amazon Prime membership, exclusive access to sales, and priority customer service.

Amazon Ultra satisfies all of Scott's criteria and more. It's integrated into the Amazon platform which creates a seamless customer experience, and allows customers like Scott to save money and benefit from exclusive perks. It's all you can ask for from a no-frills rewards experience.
2. McDonald's Breakfast Champions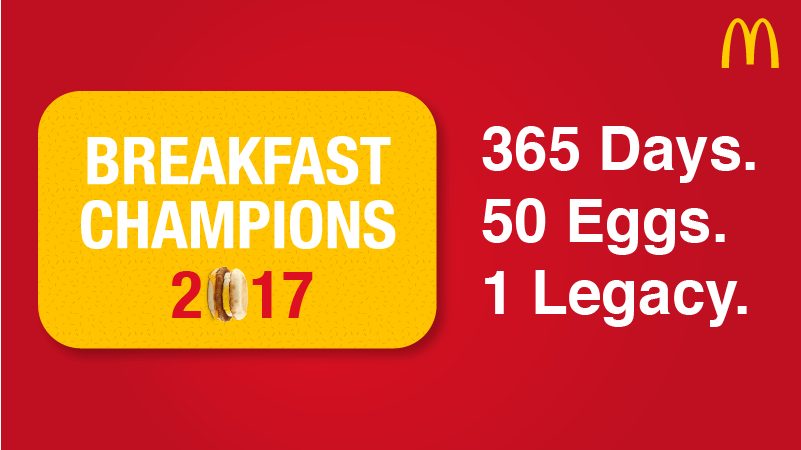 "Given the amount of breakfast sandwiches I've eaten in the last year, I think some recognition is in order"
-Zach Guitor, Marketing Coordinator, Smile.io
This program should exist out of a matter of principle. I've long lost count of the number times I've sleepily drifted through the McDonald's drive-thru to get my daily fix. One second I'm dragging myself out of bed, the next I'm scrounging for extra hash brown bits out of the bottom of the bag.
The Pitch
Similar to Chick-Fil-A's A-List rewards program, Breakfast Champions is a hyper-exclusive inner-circle for only the most loyal McMuffin fanatics. In order to become a member, customers must purchase a minimum of 50 breakfast sandwiches in a calendar year and be personally recommended by a regional manager to join. Membership perks include pre-market product testing, exclusive member events, and an extra hash brown with every meal.

While I'm a big fan of both of McDonald's' existing loyalty efforts  (those being the MyMcD's app and their annual Monopoly game), neither deliver the ongoing recognition I feel I deserve.
As a Breakfast Champion, there's no doubt in my mind that McDonald's will capture both my tummy and my heart—for life.
3. Essie Essentials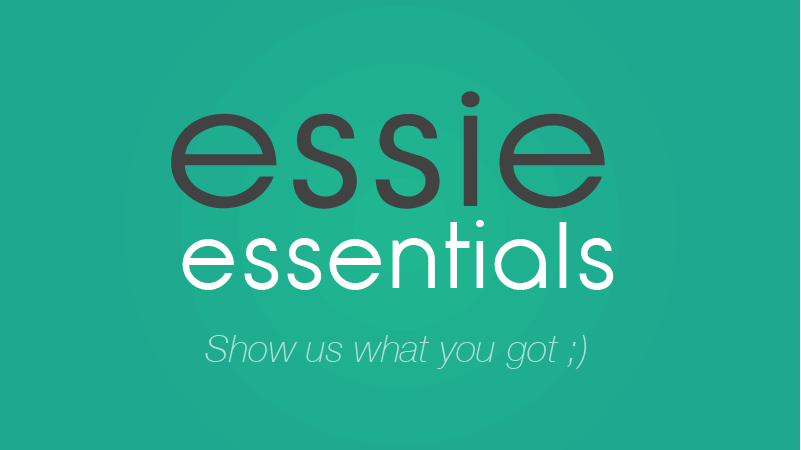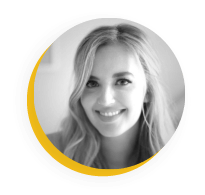 "Essie bottles are expensive, and without a rewards program, I can't justify purchasing them very often."
-Beth Foster, Marketing Coordinator at Smile.io
Beth is tired of spending so much on nail polish and not being rewarded for her loyalty. Unlike many of its competitors in cosmetics, Essie does not currently run any sort of rewards or loyalty program. While they are available at numerous drug stores, (which offer their own rewards programs), these campaigns bear no direct link to Essie's brand and provide few benefits beyond product discounts.
The Pitch
Essie Essentials is all about giving every customer the chance to have fabulous nails without breaking the bank. Members earn points through product purchases and online reviews, which they can exchange in return for store credit, bonus products, and free shipping. The most coveted Essential members will also be asked for their input in Essie's future direction, voting on new colours and recommending new product formats.

For a brand advocate like Beth, being apart of the growth and development of an organization is an important part of feeling connected to a brand. Essie Essentials would be the perfect way to do  just that with coveted membership benefits.
4. Netflix Marathoners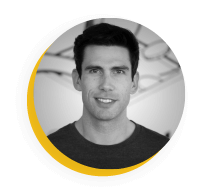 "Netflix asks users to spend a high amount of their day using their product, therefore rewarding more usage should be a priority."
-Mike Rossi, Co-Founder and CEO, Smile.io
When he's not busy leading the growth and development of Smile.io, Mike still finds time to binge-watch his favourite shows on Netflix. Although streaming has greatly optimized the way he and others consume content, there currently isn't much customer engagement beyond simply watching television.
The Pitch
Netflix's Marathoners is specially made for Netflix's most active users. Customers earn points by watching Netflix original content, and earn even more if they watch it within a week of its release. Rewards include early-access to new original programming, free swag from Netflix's most popular shows, and third-party perks like Uber credit! Additionally, the longer you stick with Netflix, the better the rewards get. Users who stay with Netflix for over 5 years will receive a free month of service every year.

Netflix Marathoners uses gamification to take simple binge-watching to a whole new level. Communities of participants will flourish as they discuss their favorite shows, relive their favorite moments, and compare merchandise they scored through the program.
5. Mountain Equipment Co-op Base Camp Rewards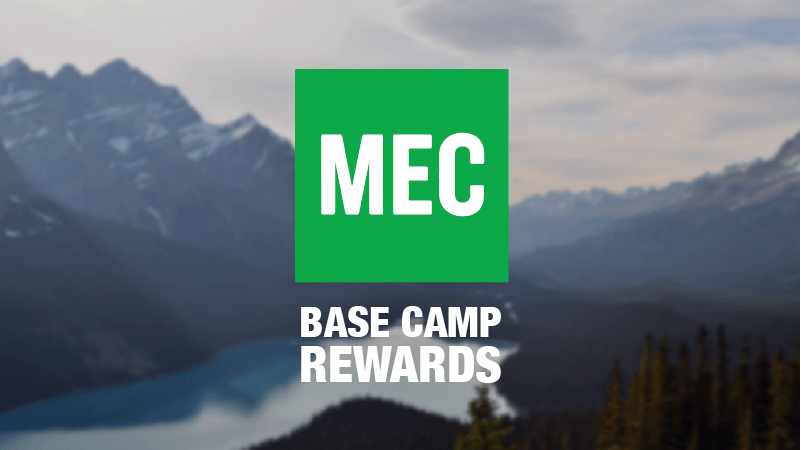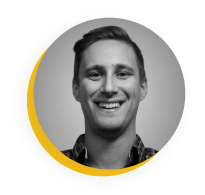 "People LOVE this brand. This would just take that love and put it in a focused program."
-Steve Deckert, Co-Founder and Head of Business Development, Smile.io
The truth is, Steve just wants more out of his favorite brand. If it were up to me, Steve would be on MEC's payroll given the amount of time he's recommended the brand to myself and many others around the office. As a devout MEC brand advocate, Steve deserves to benefit from his prolonged brand loyalty.
The Pitch
Base Camp Rewards takes the MEC experience to new heights. Customers earn points through purchases and referrals which they can then redeem for product discounts, free gear, and ultimate outdoor experiences. Base Camp members who spend at least $3,000 annually will be invited to join the Summit Club, MEC's top rewards tier which would include first access to new gear, exclusive invites to events with famous hikers, and a free gift every year.

Base Camp Rewards and Summit Club would not only fuel insatiable obsessions like Steve's, but would also bring him closer to the brand. Since there are no mountains in the Kitchener-Waterloo area, being able to meet famous hikers and win incredible outdoor experiences would give Steve the chance to fully embrace the MEC philosophy.
6. The Walt Disney Company House of Mouse Magic Rewards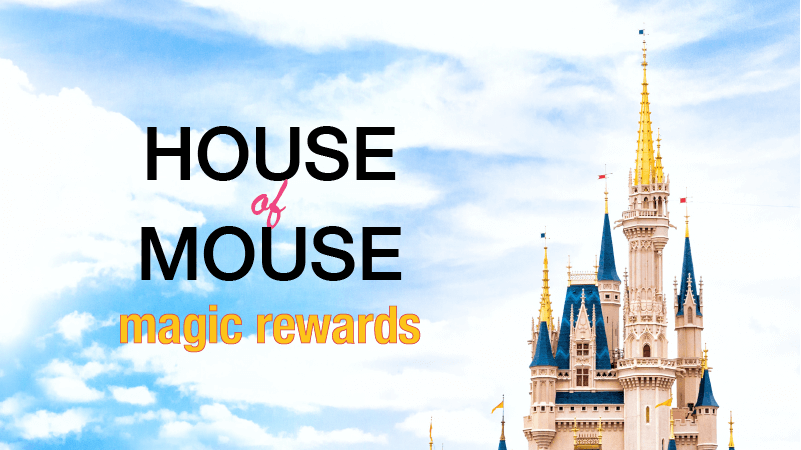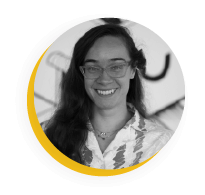 "I can buy knock-offs at Walmart and at least get some money back on a credit card. So Disney, what are you waiting for?"
-Kirsten Burkard, Marketing Specialist, Smile.io
Anyone who's met Kirsten knows she's a diehard Disney fan. As a former Disney cast member, Kirsten doesn't hesitate to share her love of the brand at the office. Her desk is outfitted with a consortium of Disney-themed items, including, but not limited to, a Mickey Mouse mug, a Donald Duck thermos, and Disney-inspired candles.
Despite her undying love for the brand, collecting Disney Store merchandise comes at a cost. Without a rewards program in place, Kirsten sometimes turns to Walmart Disney knock-offs at big box retailers that offer credit card rewards. because at least then she can earn back some on her credit card. After all the years with the brand, it's about time Disney show her and others some appreciation with a rewards program.
The Pitch
House of Mouse Magic Rewards — a program that makes wishes and dreams come true. Rather than earning points, House of Mouse members "create Magic" by making purchases at the Disney Store, Disney theme parks, and Disney resorts. Regular members can redeem Magic for product discounts and free products, while the most coveted members, known as Sorcerers, will have the added opportunity to win incredible experiential rewards like extended hours at the park or special character meet and greets.

Above all else, Disney is about the customer experience. Magic Rewards will recreate the same joy and wonder found at Disney theme parks in the homes of fans all around the world.
7. Grades4Cash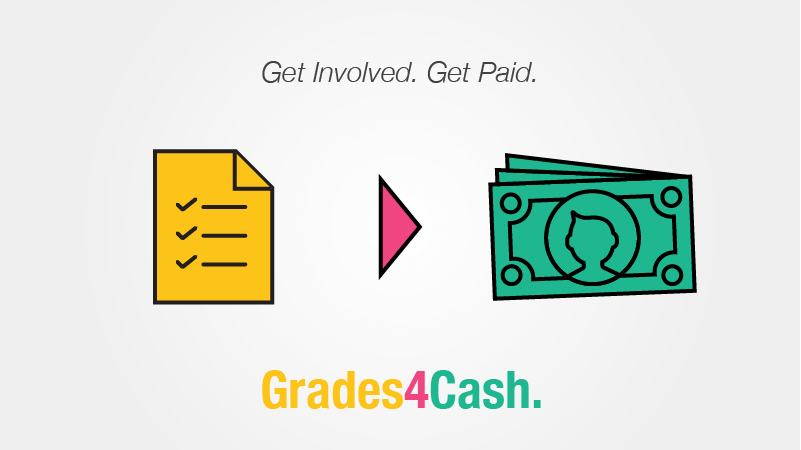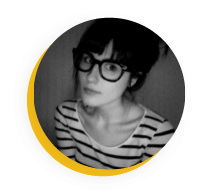 "Scholarships are exclusive to only a few students, while a rewards program is more universal and available to everyone."
-Maggie McGee, Client Support Specialist, Smile.io
In speaking with Maggie, she made a great point that scholarships are exclusive to only a few students.  Not only that, there is often a waiting period between applying, winning, and actually receiving funds. Grades4Cash is looking to change that by adopting a consumer approach to rewarding students. The program has a low barrier to entry, simple redemption rules, and delivers instant gratification to participants.
The Pitch
Grades4Cash is a rewards program for colleges and universities where students can earn points by getting good grades, participating in extracurricular activities, and volunteering for campus events. Points can be redeemed towards tuition, textbooks, and campus services. The program takes a mobile-first approach, allowing students to track their progress and redeem rewards all on one convenient platform.

At the end of the day, Grades4Cash is about cutting through the red tape of scholarships, and giving all students the opportunity to be recognized for their hard work. Rewards from Grades4Cash will both deliver the motivation students need to succeed and ease some of the stressors (namely cost) associated with university life.
8. Airbnb Vagabond VIP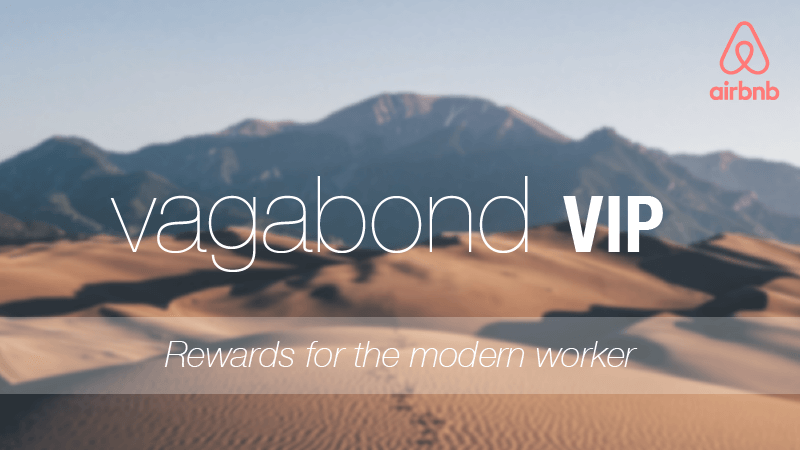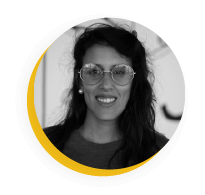 "I'm 29 years old, I have been travelling around the world since 2012, and I've used Airbnb 30+ plus times this year."
-Antonela Debiasi, Designer, Smile.io
Antonela has used Airbnb upwards of 30 times in the last year alone. Starting in 2012, she left her home in Argentina behind for the thrill of the digital nomad lifestyle. While traveling the world is certainly exciting, it can also be very costly and stressful without any support.  That's where Airbnb's Vagabond VIP would come in.
The Pitch
Developed from the ground up for the modern digital nomad, Vagabond VIP is your one-way ticket to affordable international accommodations and experiences. Members earn points by traveling and experiencing the world with Airbnb, whether by booking accommodations, participating in Airbnb experiences, or making restaurant reservations. Accrued points can be redeemed at Airbnb, partnered airlines, and restaurants — all of which help ease the stress of high-frequency travelers.

For someone like Antonela, a program like Vagabond VIP would ease some of the friction that comes from traveling all over the world, allowing her to focus more on her work and, more importantly, her adventure.
9. Tim Hortons Cup of Joy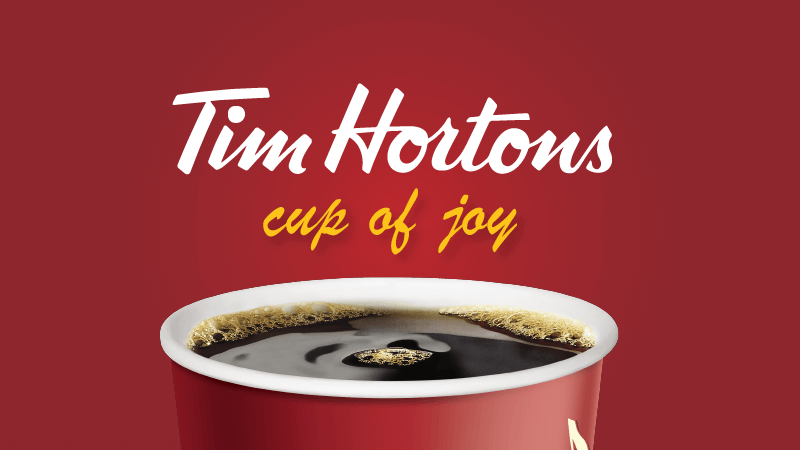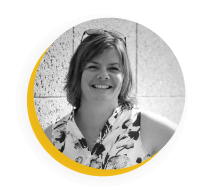 "I'd like them to to acknowledge that we give them a boatload of our money in exchange for Timbits & coffee!"
-Megan Hall, Head of People & Culture, Smile.io
For Megan, Tim Hortons is her go-to spot for coffee and snacks for her kids. Despite her continued brand loyalty, she feels that Tim Hortons is indifferent to her business. Customers can collect Tim Cash with the Double Double Visa Card, but as with Scott before, credit cards are a tough sell when a customer is already getting great rewards from their existing card provider.  In addition, Megan's tired of seeing Starbucks Rewards users get all the best rewards, and is looking for Tim Hortons to step it up.
The Pitch
We couldn't call ourselves a Canadian company without a shout to one of our favorite Canadian brands. The Tim Hortons Cup of Joy employs a branded mobile app equipped with mobile ordering, balance monitoring, and promotional activities. Instead of earning points, customers will earn "Bits" which they can redeem for a free beverage or food item. Customers who earn enough "Bits" will be upgraded to the program's higher tier, Stanley Cup Of Joy, and benefit from new perks like free size upgrades, toppings, and the chance to win tickets to the Stanley Cup finals.

Since the food space is very competitive, customers have more choices than ever when it comes to brands that offer rewards.  With Cup of Joy, Tim Hortons will level the playing field, and deliver the savings and benefits customers have been pining after for years.
10. Toronto Raptors Jurassic Perks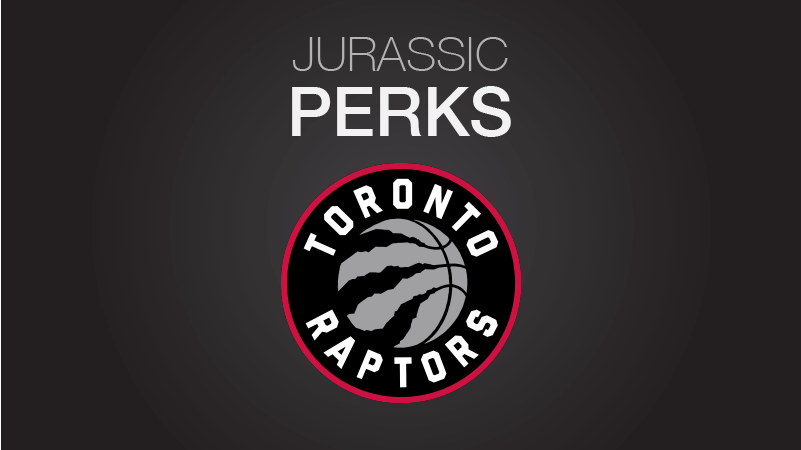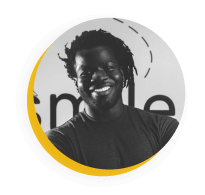 "I want my dedication to the Raptors to pay off, and to be rewarded for watching the games and collecting the swag."
-Demi Oba, Marketing Specialist, Smile.io
Toronto sports fans are no strangers to disappointment. In the face of every missed shot, tragic fourth quarter, and second round playoff blowouts, Demi was there. When nobody believed in the team, Demi stood up to silence the haters. It's Demi's undying commitment in the face of pervasive disappointment that merits the existence of Jurassic Perks because frankly, simply watching the Raptors play isn't always a rewarding experience.
The Pitch
Jurassic Perks gives every Toronto Raptors fan the chance to vie for the ultimate fan experience. Members earn "perks" by attending games, purchasing team merchandise, and eating at the Air Canada Centre, but it doesn't stop there. Depending on how well the team plays, members will experience better rewards and a heightened experience.
When the Raptors win, members earn double the "perks" and can earn even more during winning streaks and playoffs. Rewards for top earning members include extravagant prizes like courtside tickets, meet-and-greets with the team, and autographed merchandise.

The beauty of Jurassic Perks is it allows the average fan to strive for the VIP experience. Think that courtside seats are only for Drake and CEOs? Think again. It's important for sports teams, especially the Raptors, to give all of their fans the chance to connect with fans at every stage of the game.
From watching games on an aging Sony television to post-game in the locker room, fans want it all and they deserve a chance to get there.
What Will 2018 Have In Store For Rewards?
We had a lot of fun with this piece and hope you enjoyed getting to know the Smile.io team a bit better.
As much as we can hope and dream for these programs to exist, it seems like only a few of these have a real shot. While I may never become a Breakfast Champion, I'm glad to know I'm not alone. If there's one thing I hope everyone takes away from this piece, it's that no matter how big and rich of a company you are, your customers want to feel recognized and appreciated for their commitment.
Remember: rewards aren't just about improving your business - they're about enriching the lives of those who got you there in the first place.