Retail and commerce have changed. Specifically how we shop has changed drastically over the past two years alone. From the rise of new services such as BOPIS (buy online, pickup in-store) to the conveniences of ordering from an app. Surprisingly, how we collect and receive our purchases are also different.
The past two years changed how we consume products and how we spend our money. According to Shopify, 53% of North American buyers said that the pandemic has changed the way they shop going forward. Our shopping experience today is unified across multiple channels and crosses different platforms. Think of your most recent purchase. What was the buying journey?

For merchants, there is no one direct approach to how to generate a sale. Generating a sale doesn't always happen through one channel. Each consumer has a different preference on where and when they shop. This lends to merchants adopting omnichannel commerce strategies, having each channel connected and offering the same level of experience.
What is omnichannel commerce?
Omnichannel commerce is the approach of an integrated strategy for a business that unites multichannel methods of retail into one channel. It unites the online and offline channels of your businesses and offers the same customer experience whether consumers are shopping online or at a brick-and-mortar location.

Omnichannel commerce unites every aspect of the business from fulfillment to inventory, to marketing strategies to customer services and every customer touchpoint. The purpose is to provide customers one seamless experience whether they shop from their phones, in-store, through social media, a mobile app, or any other place your business is located.
BigCommerce defines omnichannel as, "transacting across multiple channels, which may include marketplaces, social channels, in brick-and-mortars and more." Omnichannel allows businesses to be present where customers are.
Business owners can feel overwhelmed trying to implement and unify all of their channels, especially as more channels become integrated with ecommerce. The good news is that implementing an omnichannel strategy has never been easier with technology and ecommerce apps available for businesses of any size (ecommerce or offline).
Different channels and buying methods
Customers ultimately are searching for convenience. The ability to buy a product in their own time and on their own terms. There are different channels to build a unified experience– such as your website, mobile apps, social media channels, brick-and-mortar locations, pop-up shops, and different online marketplaces. Omnichannel commerce extends to providing a uniform experience across messaging, branding, inventory, delivery expectations, checkout methods, and overall experience.

With an omnichannel strategy, there are different ways customers will make a purchase and eventually click 'add to cart'. Customers will make a decision when they are ready and will often browse products on one channel and pick up where they left off on another.

What does this look like? Customers will often research a product on their phones first, reading reviews, and product information, and get served with ads, while scrolling through social media.  Another example of this could be a customer buying a product online and returning it in-store.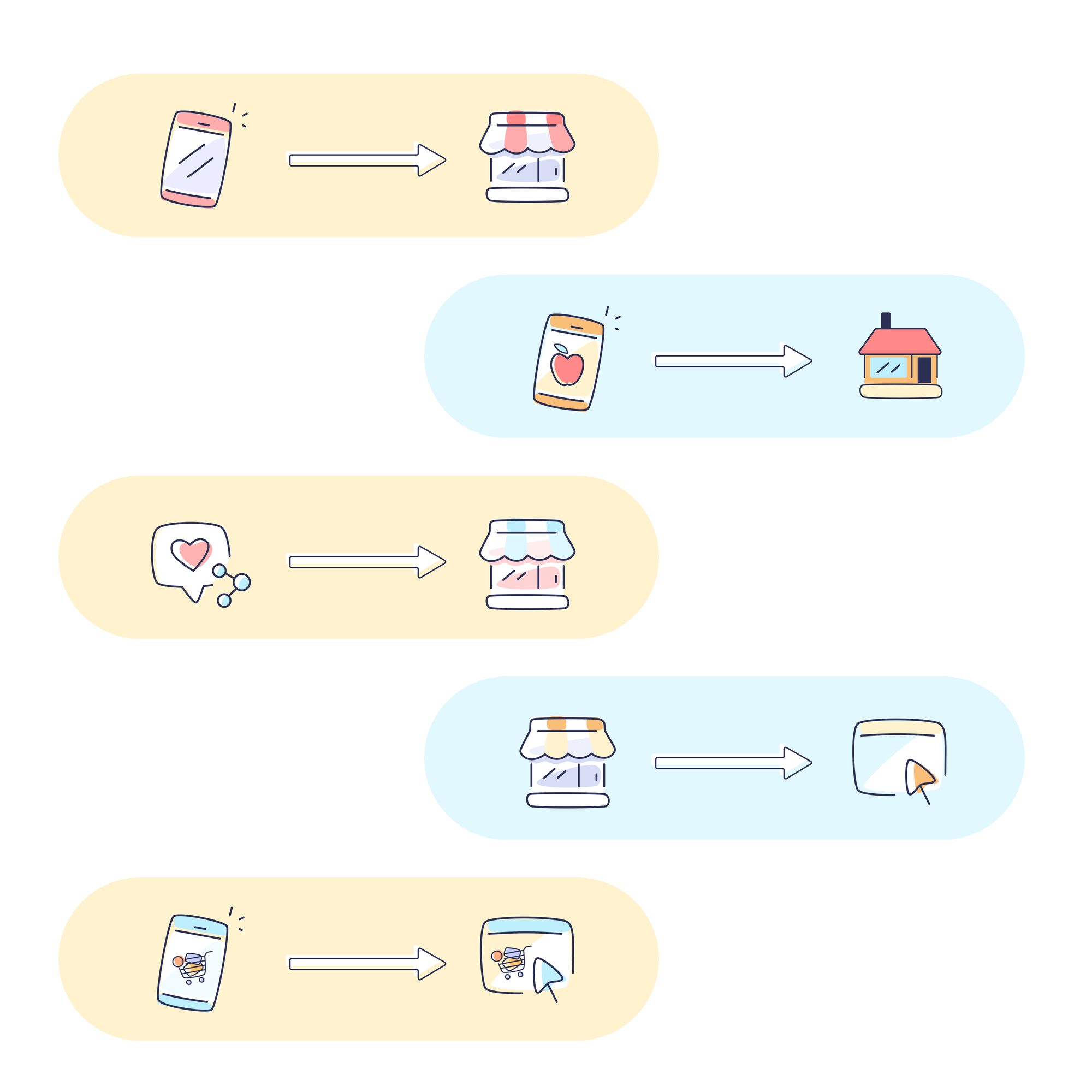 Knowing where your customers are, helps identify where your omnichannel strategy should be present. Having a successful omnichannel strategy doesn't mean you have to be absolutely in every single channel, but where your customers are. According to industry data, 73% of shoppers across markets made a purchase in-store after finding or discovering the item on social media.
Omnichannel IRL (in real life)

A customer bought something from a mobile app and decided to pick it up using BOPIS (buy online, pick up in-store)
A customer shops on their phone for groceries and has it delivered to their doorstep within two hours.
A customer researched a product on social media and went into the store to purchase it.
A customer saw a product inside a store and decided to go home and buy it online with a discount.
A customer has an item in their cart, shopping on an app. Picks up where they were and decide to buy it later on their laptop.
Bang Cookies is a cookie company based in the east coast of the U.S. They are a perfect example of providing customers a seamless shopping experience both in-store and online. With two retail locations in New Jersey, Bang Cookies offers customers the convenience to buy online and pick it up in-store within minutes. They also offer the opportunity to deliver within a certain mile radius from their location.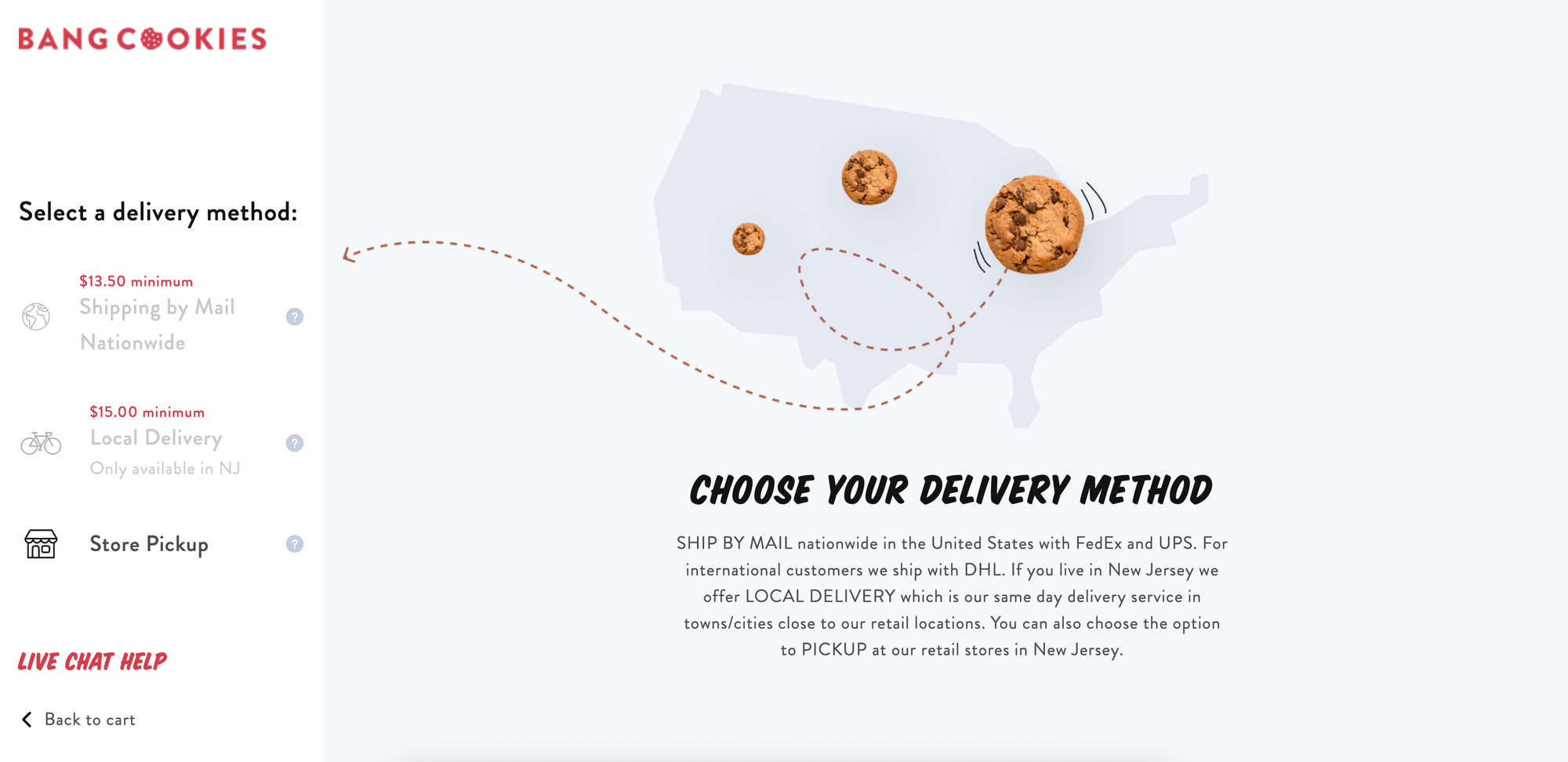 Anna's Home and Garden are a nursery and florist's shop. They offer customers a unified online and offline experience. While customers can easily shop and checkout online, customers often find plants online and head into the store to ask more questions. Questions on how to care for the plant before making the decision to purchase. They also offer BOPIS for customers choosing to checkout online.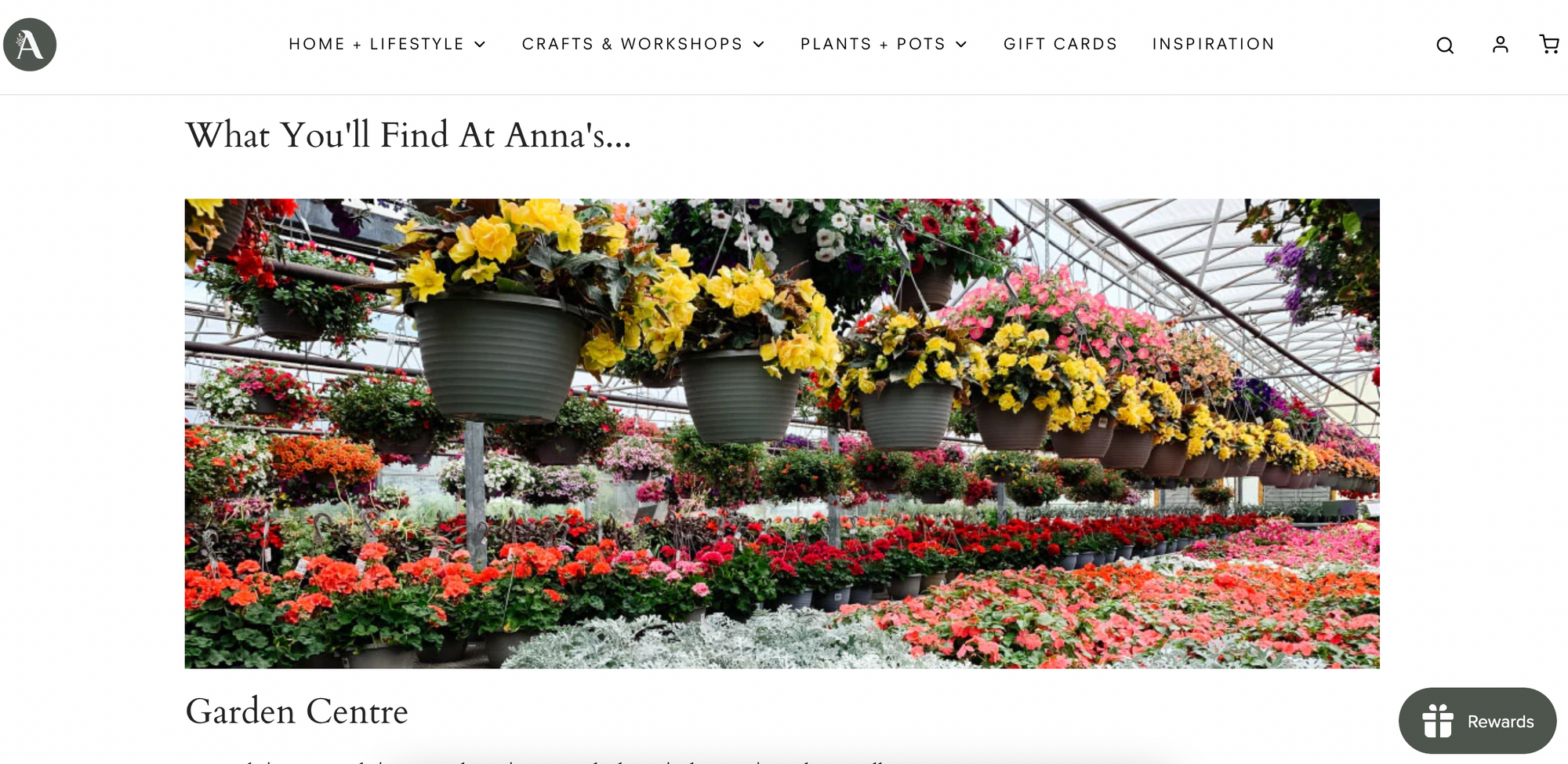 Benefits of omnichannel commerce
Personalization and Data:

Having an omnichannel strategy brings added benefits to your business. Unifying every channel provides you an opportunity to map the customer journey. Through this data, you can keep an eye on which touchpoint is serving you best. You are better informed to make the best strategic decisions for your business. Through an omnichannel approach, you also discover ways to incentivize customers to shop on any new channel you introduce.
Technology:

Use your ecommerce tools and technology to your advantage by converting customers wherever they shop. A seamless experience offers the opportunity to switch between channels, where customers can easily pick up immediately from any device or channel. An example of this is your POS system can capture names and email addresses, so you can generate email campaigns. Another example of this is by converting in-person customers to online customers to nurture a repeat purchase, increasing the customer's lifetime value.
Customer Loyalty:
On average, it takes eight touch points to close a sale. Every touchpoint should provide the same experience for each customer. A major benefit of omnichannel commerce is the customer loyalty that follows when you implement learnings from your omnichannel data. Listening and improving everything about the buying journey. You get to know and build a relationship with your customers.
Reaching Generations:
Omnichannel commerce is the perfect strategy to optimize your reach as a business. You reach customers across all generations. By positioning your business to truly be unified through omnichannel you have a chance at converting customers where they are at.

Insights let us know that 84% of baby boomers prefer shopping in-store and will choose that over online shopping. While Gen X test (and love) new services–44% use in-store pickup or home-delivery services when available. A little under half of all TikTok users are between the ages of 10-29, making it a demographic that reaches Gen Z and millennials. Millennials are spending their time on social media platforms, and believe that user-generated content is 50% more trustworthy than branded imagery.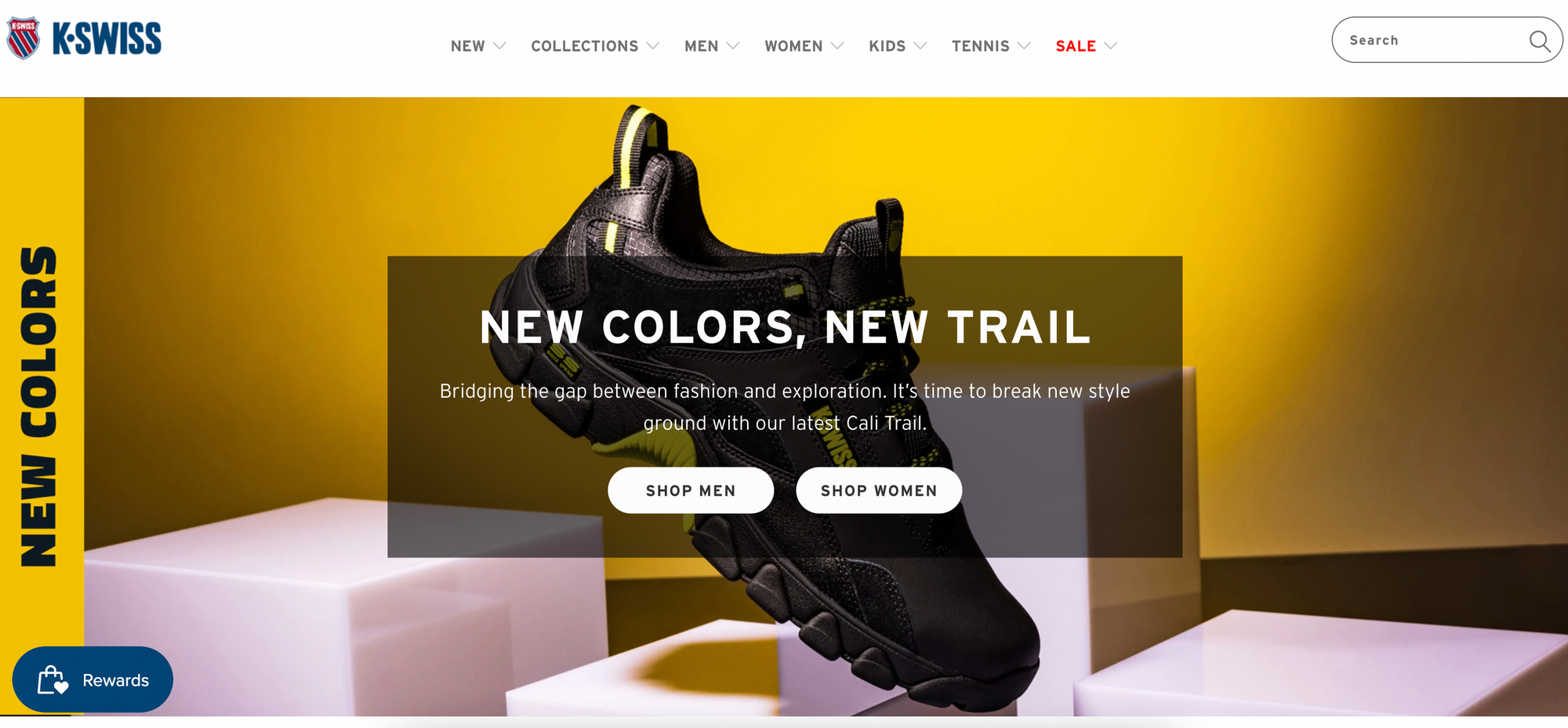 Global brand K-Swiss has perfected its omnichannel strategy crossing mobile and retail shopping. Users are able to browse online and either click 'add to cart,' buy in-store at a third-party retailer or any of their locations.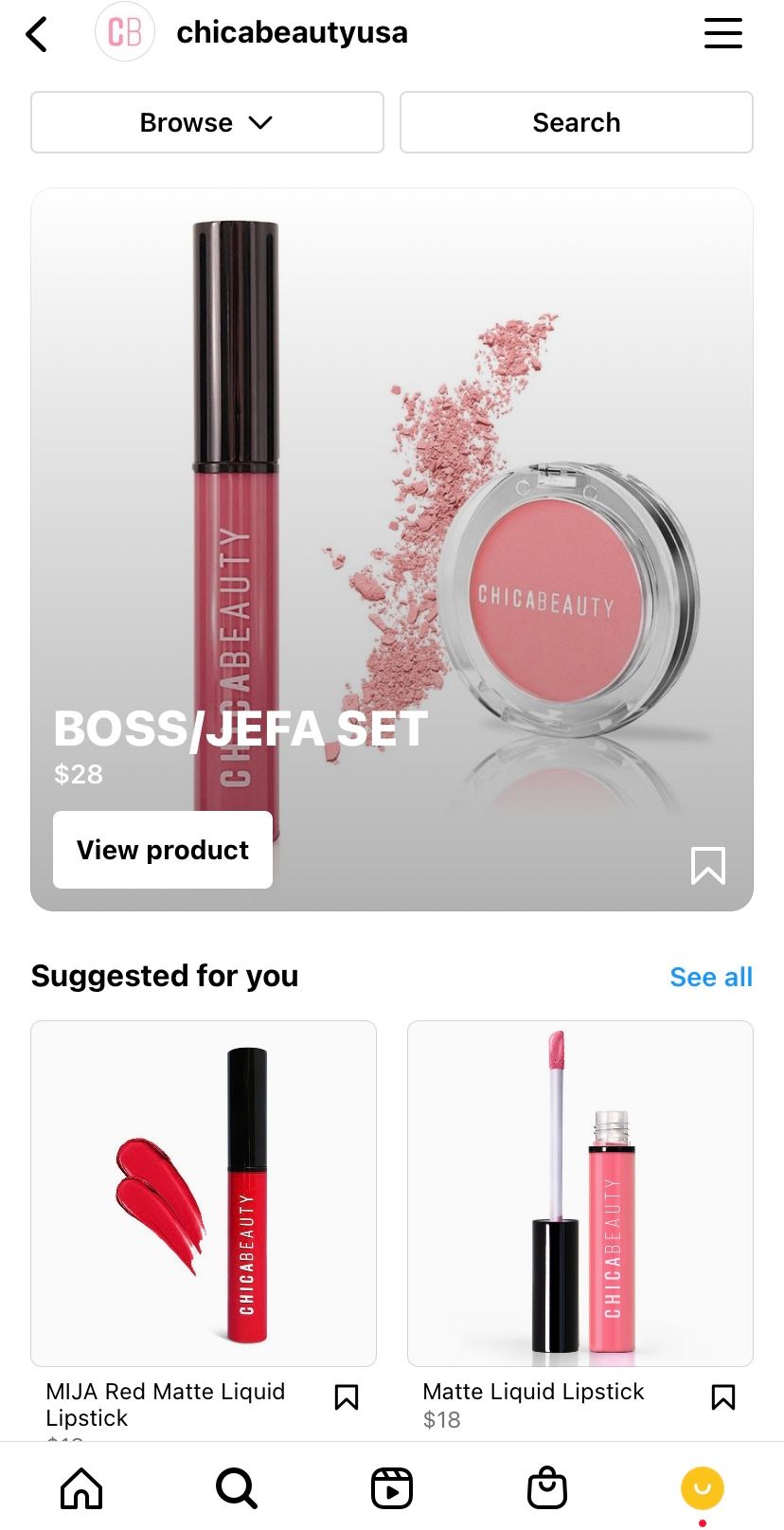 Another fantastic example of perfecting omnichannel is Chica Beauty, a makeup and beauty brand. Chica Beauty offers its products through its Shopify site and through Instagram. Through their Instagram shop, customers can browse the products on the social media platform and finalize their purchase on their website.
The future is omnichannel
As channels become more connected, an omnichannel experience will become an expectation for customers. Through this strategy, you build a solid foundation and future-proof your ecommerce business, prepared for anything.

During the height of the pandemic, many retailers and small businesses had to adopt new ways to do business. Through a solid set of apps, software, and hardware, tools are available for implementing a successful strategy. Businesses can develop their data to be dynamic. This allows businesses to evolve with customers, and continue to optimize data, discovering what customers love and their pain points.
According to Bloomberg Reach, "44% of B2C buyers and 58% of B2B buyers say they always or often research a product online before going to a physical store. Even when in-store, they will still go online to continue their research."
We unknowingly all participate in some form of omnichannel commerce in our day-to-day purchases.  
As a naturally hot sleeper combined with knowing that summer was around the corner, I slowly began my search for new pillows that would keep me cool throughout the summer. I discovered Hush on Instagram first and immediately went to their website. After discovering they were a Smile merchant, I made a mental note to return and buy their hybrid cooling pillow.

After a few days, I was served an Instagram ad, which prompted me to head over to TikTok and see some reviews. After doing my mini research, I left TikTok and made another mental note to return to buy the pillow. A couple of days went by when I saw another Hush ad (on none other than Instagram). It took me two weeks to finally purchase the pillow from my laptop.

There was no reason or convincing needed, other than I wanted to buy it when it was convenient for me, and on my own terms. I had a seamless experience and was able to pick up on any channel I left off on during my mini research. This is omnichannel commerce in action. It unifies your business and propels businesses up for growth.
Build Your Omnichannel Experience
Learn how to apply loyalty to your omnichannel strategy.