If you were anything like me as a child, there's a very good chance that your mother scolded you at some point for not having enough "common sense".  While I can't pretend that I always knew what she meant, I can say that my understanding of common sense has certainly grown as I've gotten older.  As a child common sense used to mean things like  putting a coat on before I went outside, but it quickly evolved to include the need to study for exams and, most recently, wise financial investments.
Although your experiences may differ slightly from mine, this idea of "common sense" comes up in  many areas of life, including commerce.  The ways we shop and the products we buy are constantly transforming with new and expanding markets. Consumers are being groomed to use "common sense" and to look out for the best deal and the next big thing.

This "consumer's common sense" has become the standard by which people appraise brands.  Some shoppers have taken this to the extreme by hunting through dumpsters for additional coupons or, more commonly, lining up days in advance for Boxing Day deals. These shoppers, known as "savvy opportunists", present some interesting challenges for brands looking to inspire customer loyalty.
Defining Savvy Opportunists
Before we can understand the challenges associated with savvy opportunists, we need to make sense of who these customers are.  In order to do that, we need to define exactly what it means to be a savvy opportunist.

Savvy is a term used to refer to practical knowledge or common sense, and the ability to make good judgements based on that common sense.
Opportunists can be described as anyone who exploits circumstances to gain immediate advantages as opposed to being guided by a set plan.  It stands to reason, then, that a savvy opportunist is someone who is familiar with an industry and looks for the best option based on the opportunities that may present themselves.

This mentality should sound kind of familiar.  In many ways, savvy opportunists are closely related to connoisseurs in the sense that they are both category experts as opposed to brand-specific ambassadors.  However, where connoisseurs enjoy exploring the market, opportunists are mission-focused, and are more often than not looking to save as much money as possible.
This transaction-oriented mindset conjures ideas of opportunists as coupon clippers, bargain hunters, and points hoarders.  Chances are that you or someone you know fits that description.  I, for example, have a friend who helped me manipulate the Spotify family plan in order to get me access to cheap, unlimited music streaming.  This type of "creative consumer problem solving" is a perfect example of what it means to be a savvy opportunist.

Since customer loyalty is often defined as an emotional endeavor, it might seem like money-focused, savvy opportunists are very unlikely to engage with a rewards program.  Never fear – all hope is not lost!  You can still win them over with a stellar program – the first trick is getting their attention.
Designing Rewards for Savvy Opportunists
Above all else, opportunists are looking for easy wins: they want the most value for the least effort.  This often means they're looking for the lowest cost, but as we've seen in the past discounting can be a very dangerous game.  While it might be convenient for the customer, discounting is an extremely difficult strategy for your brand to maintain, effectively forcing you to find another way to hold shoppers' attention.

Luckily, a rewards program gives you an alternative.  With rewards, you can actually make your brand more valuable with every transaction instead of less valuable through excessive discounting.  By giving customers more than what they paid for when they complete a purchase, rewards give you the perfect opportunity bring value to the forefront of your brand.  All it takes are a few simple changes.

Since its introduction, social media has had a huge influence on how consumers find and share brands.  Over 56% of adults online use more than one social media platform regularly, with 79% of users on Facebook, 32% on Instagram, and 29% on Twitter.  With so many applications to check, the average person spends almost 30% of their time online using and consuming social media.  In other words, most of your customers are spending almost two hours a day posting, "liking", and sharing.

Harnessing these high levels of social media engagement is a no brainer when it comes to building a strong rewards program.  By rewarding your customers for performing actions that are already part of their daily routines, you're providing value that perfectly parallels their lifestyle.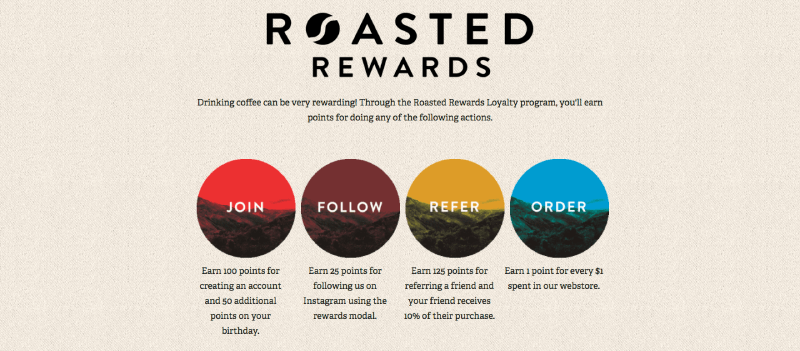 These social rewards are appealing to any savvy opportunist for a number of reasons.  First and foremost, it delivers something for nothing.  As mentioned earlier, opportunists are looking for the perfect combination of easy and valuable.  Since social sharing requires nothing more than clicking a button or writing a short comment, customers can earn a reward for engaging in an activity they've already incorporated into their schedule.

Additionally, social sharing gives savvy opportunists the chance to show off how much they're earning and saving with your brand.  If the show "Extreme Couponing" has taught us anything, it's that coupon kings and queens want others to know about the good deals they've found.  In fact, when asked where they got a new article of clothing, many of my friends will first respond with how much it cost or that it was on sale, as if I should be more interested in that than the question I originally asked.  This mentality, combined with the rewards being offered, will push them to engage in the program and find lasting value by performing this actions.
In these ways, social sharing is an obvious win-win: your savviest customers receive points that turn into value in their shopping carts while your brand is treated to free word-of-mouth and referral marketing.  Talk about a two-for-one special!

You might have heard the phrase "money talks".  With savvy opportunists, this is undeniably true.  As coupon clippers, deal hunters, and points hoarders, these cost-focused customers are only going to want to deal with brands that promise them savings, discounts, and deals.

While excessive discounting is off the table, you can still offer them monetary value with an array of transactional rewards.  Opportunists want to know that they can save money as often as possible, so offering dollars off, free shipping, and everything in between will reassure them that with your brand that's possible.

Even though opportunists are all looking to save money, some want to cash in on bigger rewards than others.  Take my experience with the Plum Rewards program for example: I had been scrimping and saving my points together for years in order to reach their highest possible dollars-off discount.  While I could have cashed points in earlier and received a smaller discount, I would not be deterred from reaching that higher threshold.  To me, that was more valuable.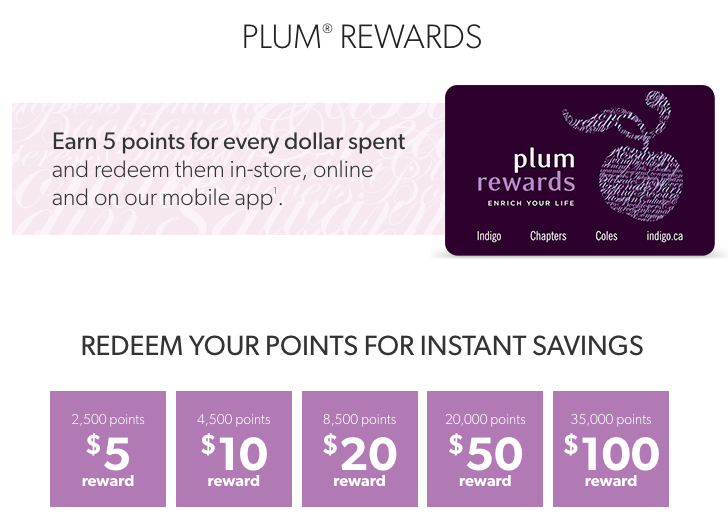 Offering rewards at a variety of redemption thresholds will help increase engagement by making rewards accessible to any opportunist.  Whether they prefer numerous small rewards or one larger one, a varied transactional rewards menu will keep opportunists of all kinds coming back to your store to cash in.

I can't think of a single person who doesn't like receiving gifts.  Whether it's big or small, being given a gift has the power to completely transform your day and significantly improve your relationship with someone.  These positive feelings may also prompt you to return the gesture in the future, fostering a symbiotic relationship that can strengthen over time.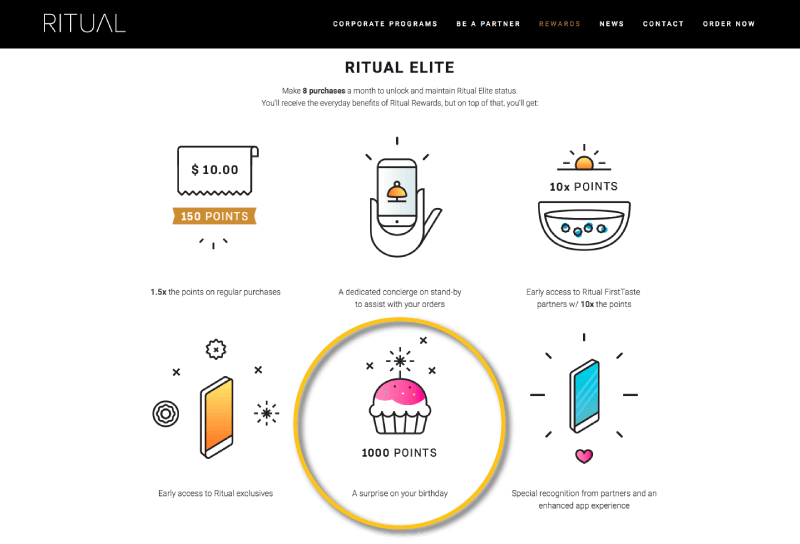 As deal-seekers, savvy opportunists are always on the lookout for brands who can give them something "extra".  This makes birthday rewards the perfect opportunity for you to differentiate your brand and stand out among the crowd!  Whether it's a discount, free product, or a healthy top up of points, birthday rewards allow you to personalize each customers' rewards experience while simultaneously increasing the value of participation.

If you wanted to take this even further, you could also reward customers on their membership anniversary, as Indigo's Plum Rewards does.  This would create even more opportunities for customers to earn rewards simply for joining, all without ever requiring them to make a purchase.
This style of reward operates with a similar appeal as welcome points for reluctants by delivering immediate value that quickly converts into higher satisfaction.  This higher satisfaction is what ultimately motivates the customer to return, resulting in an increase in program engagement all year long.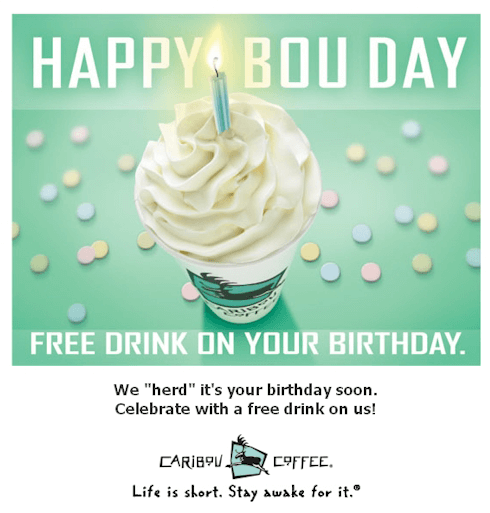 However, simply having this type of reward isn't enough.  While opportunists are willing to dig for information, you need to make sure this highly personalized program feature is well promoted and highlighted to increase its desirability.  This can be done on your program's explainer page, behavioral email marketing, or a visible call-to-action on your store's homepage.  There's nothing an opportunist hates more than a missed opportunity.

Creating Desirable Opportunities
As you might have guessed, the idea of a "missed opportunity" is the ammunition you have at your disposal when appealing to savvy opportunists.  These deal-hunting shoppers need to be shown that the value found in your rewards program is a once-in-a-lifetime opportunity that they simply can't afford to miss.

This is possible when you make it easy for these customers to see value with every interaction with your brand.  From social rewards to birthday points, and an exciting variety of transactional rewards, you can transform your rewards program into an exciting and beneficial opportunity they simply can't afford to miss.
Want to learn more about customer segmentation?
Click on any of the links below to learn more about that customer group.