It's that time of year again – time to take a look at the brands that made being a customer in 2020 not just a tolerable experience, but a rewarding one. What are the top customer loyalty programs of the year?
Before diving into the who, let's look at some quick reasons why brands even provide loyalty programs for their customers in the first place:
Create a brand community for the customers to feel a sense of belonging
Motivate shoppers to provide email and other data for future marketing opportunities
Customers that are part of a rewards program are less likely to shop with a competitor
Loyalty program members spend more, and more often
You can launch an on-brand, engaging rewards program in literally minutes
Without further ado, let's dive into 2020's top reward programs!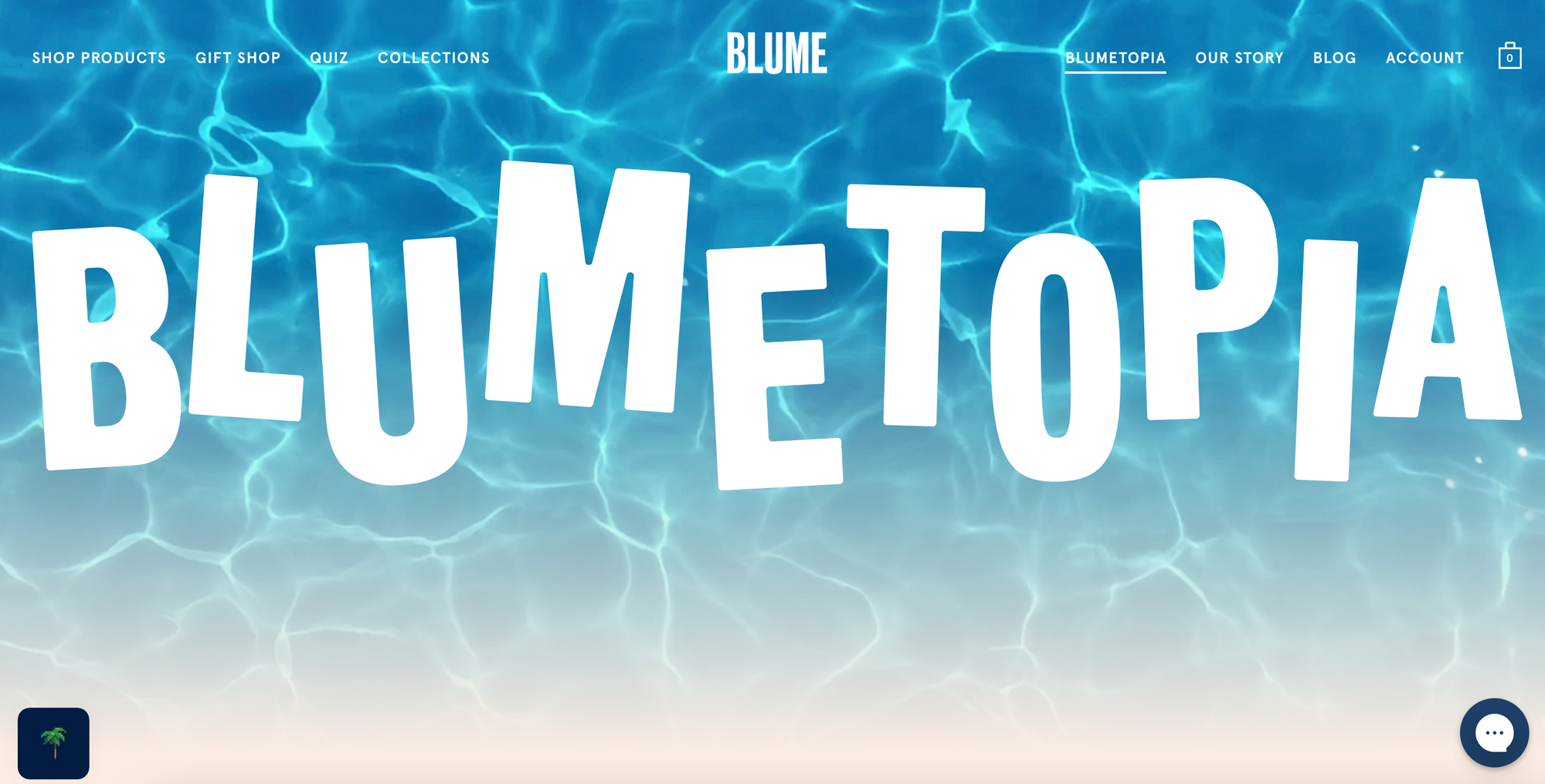 If you're looking for a brand that is doing basically everything right, look no further than Blume. Their growing team got their menstrual and selfcare-focused products into Sephora last fall as one of (if not the only) brand in this category for Sephora. On top of having incredible products that clearly understand the times that we're living in, they also, they also have been doing some incredible community building.
From sending an SMS to members with a code for a free Starbucks drink just because, to a contest that they ran that prompted customers to share pictures of their recent Blume purchases – but with their pets, the team at Blume have done an amazing job at making engaging with their brand a rewarding experience – and we haven't even talked about their rewards program yet.
A cohesive brand experience is core to the Blumetopia, where there is no doubt what brand you are seeing an explainer page or rewards launcher and panel for. Amazing sound effects to retro-inspired emojis (is MSN/AIM really retro?), their points, VIP, and referral program is top-notch and truly a delight for their entire community to engage with.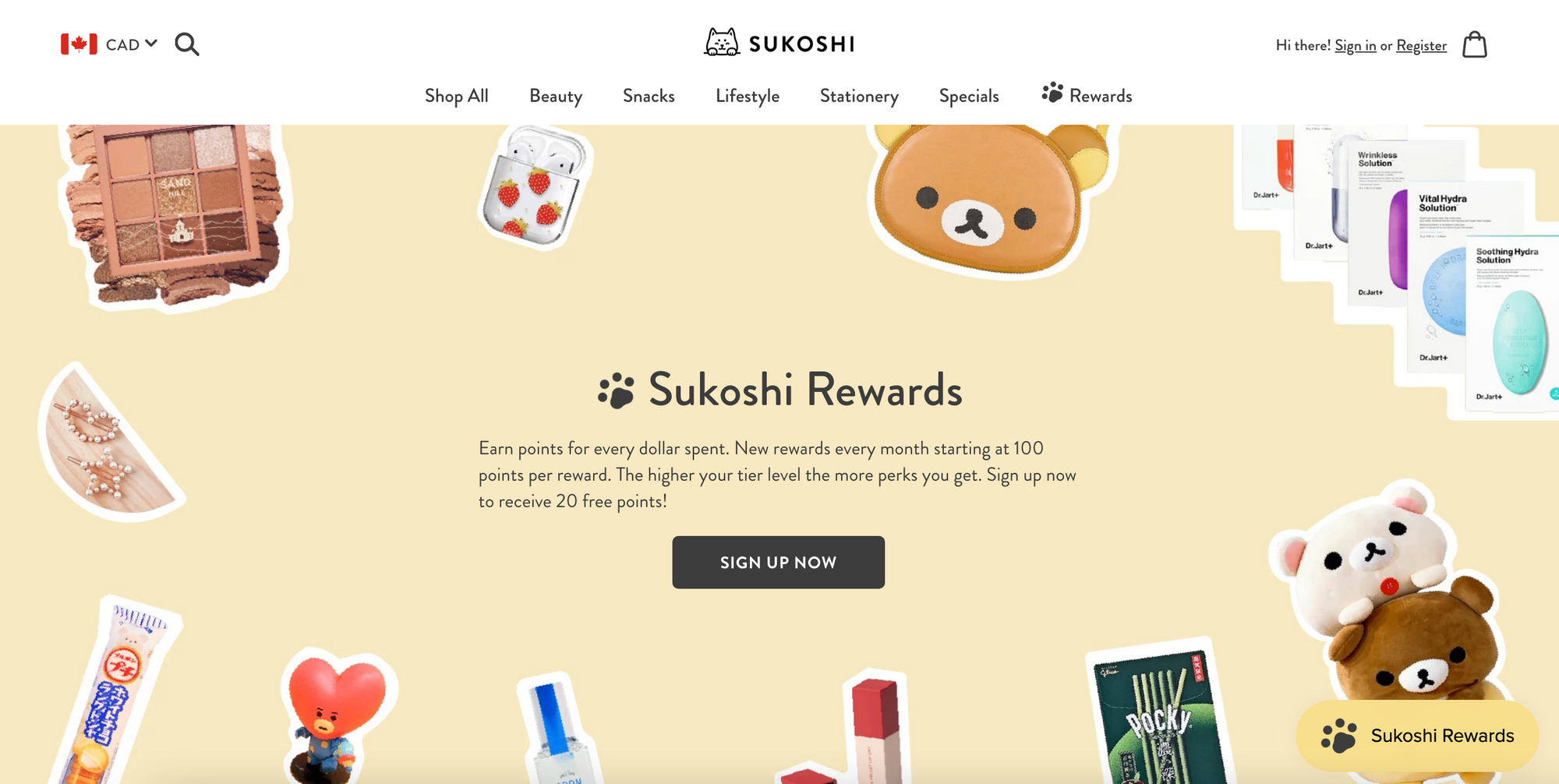 This year there seems to be a pattern of brands that not only have excellently configured reward programs that are actually valuable for their customers, but they've done so in a way that hooks even the most casual web visitor into a delightful and often whimsical brand experience – and Sukoshi is no exception. Not only is their Sukoshi Rewards aesthetically completely on-brand, but they have a reward experience that you really don't find anywhere else – rotating rewards!
Instead of the typical "spend dollars to get points then redeem points for dollars off" program, they've provided their customers with a program that provides incredible value (new, awesome products up for grabs each month) without having to build a discount-based loyalty program. The more points their customers have earned, the bigger and better the rewards they can get.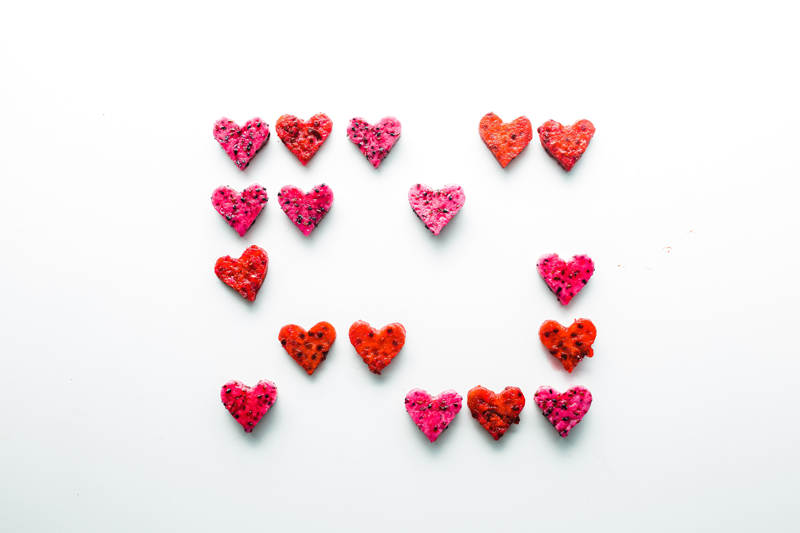 Building long term brand loyalty that isn't based on reducing the value of the products or your brand takes some incredible brainpower and brand power, and the team at Sukoshi has put together the perfect exchange of value with their customers.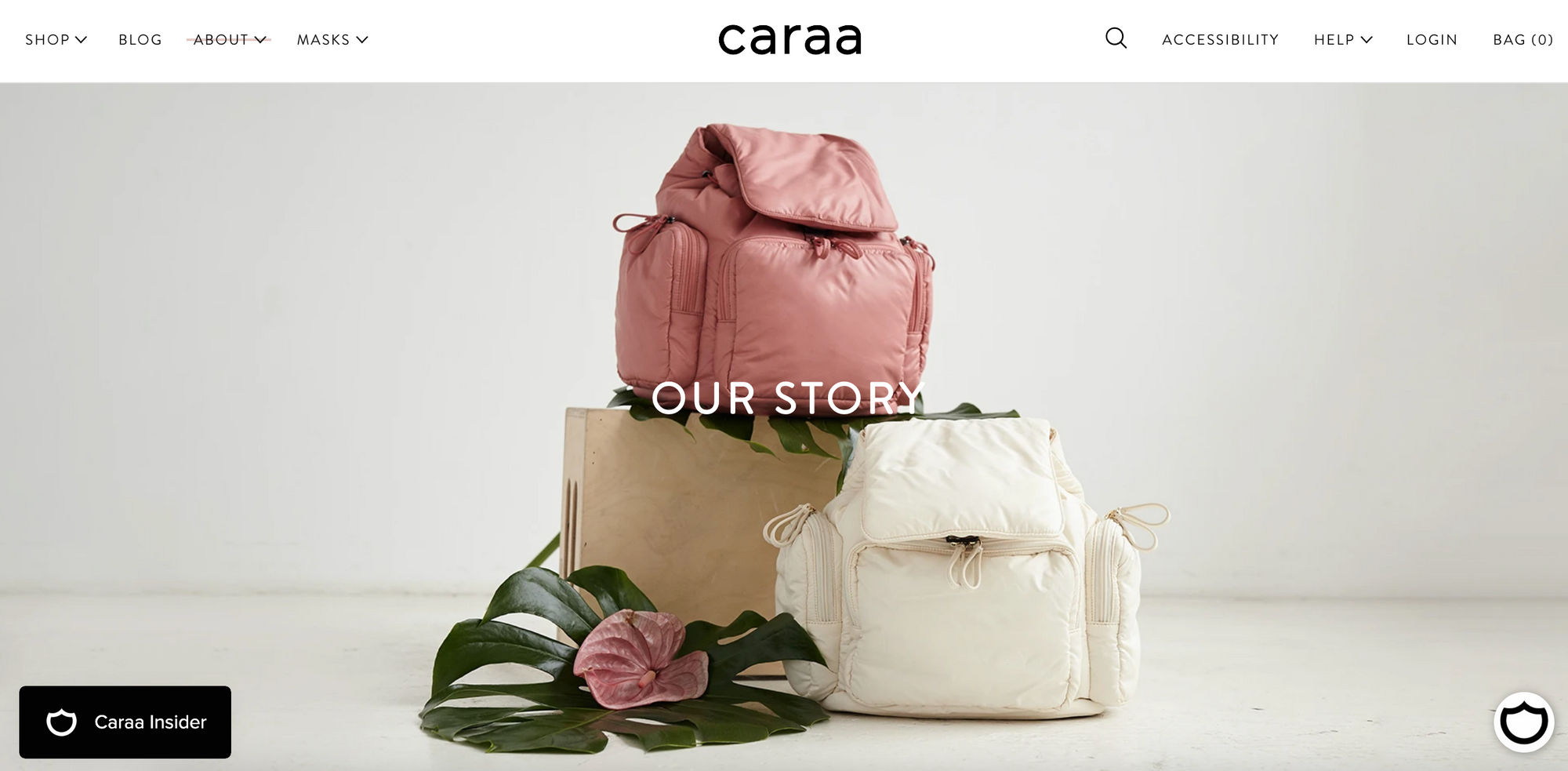 Brands that make moving up through their VIP tiers a truly gamified experience are few and far between but accessories brand Caraa has done just that with Caraa Insiders. Motivating customers to achieve goals that are just as valuable to them as they are to you is only possible if you have a great sense of what really motivates your customers, and looking at the perks available to Caraa Insiders (no matter which of their color-themed tiers you're in) they have nailed it.
To say that they shower their best customers with bonuses would be an understatement. Bonus points for entering higher tiers, bonus points for the end of the year, bonus birthday points… the list goes on
And for their most devoted members, they really roll out the red, or oxblood, carpet. From VIP exclusive product and early sales and product release access to VIP only showroom appointments, Caraa makes engaging with their loyalty program a delight for customers whether they are back for their 2nd or 20th order.
A big update that came right at the end of 2020 was from Scene, the rewards program offered by Canadian theatre chain Cineplex and Scotia Bank. Scene has been around since 2007 and has made many changes to how the program works along the way, but the recent update is a drastic change to how the system works, most likely motivated by the state of things amidst a global pandemic.
Scene has expanded how members can redeem their rewards, and now lets members cash in their SCENE points for digital gift cards at a variety of retailers. Yes, you can now earn points by going to the theatre, or just purchasing popcorn from the concession, and then redeem those points for a Babies 'R Us or Home Depot.  …because people aren't going to the movies anymore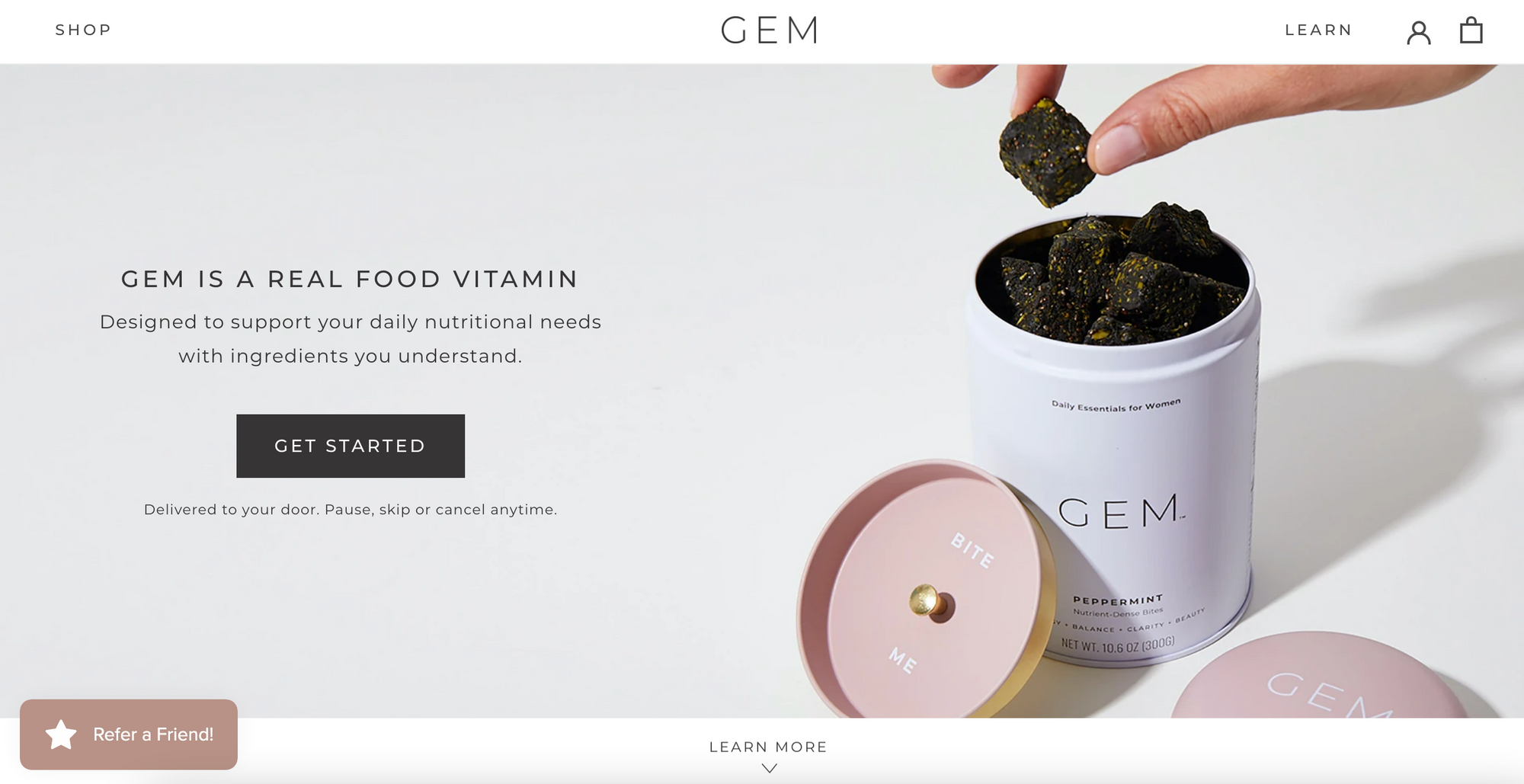 Sometimes the best part of a rewards program is the referrals. Earning points for advocating for a great brand can be a huge win-win for businesses and customers. The key is having a referral offer that showcases how much brands really value their existing customers and their new recruits. Plant-based, vegan vitamin subscription brand, GEM certainly figured out how to make their loyalty members feel like diamonds in the rough when they send referrals.
Their "give $20 get $20" model is one of the most rewarding referral programs I've seen – and it clearly resonates with their customers. With nearly 50,000 instagram followers, they've used value-adding referrals to supercharge the growth of their brand community.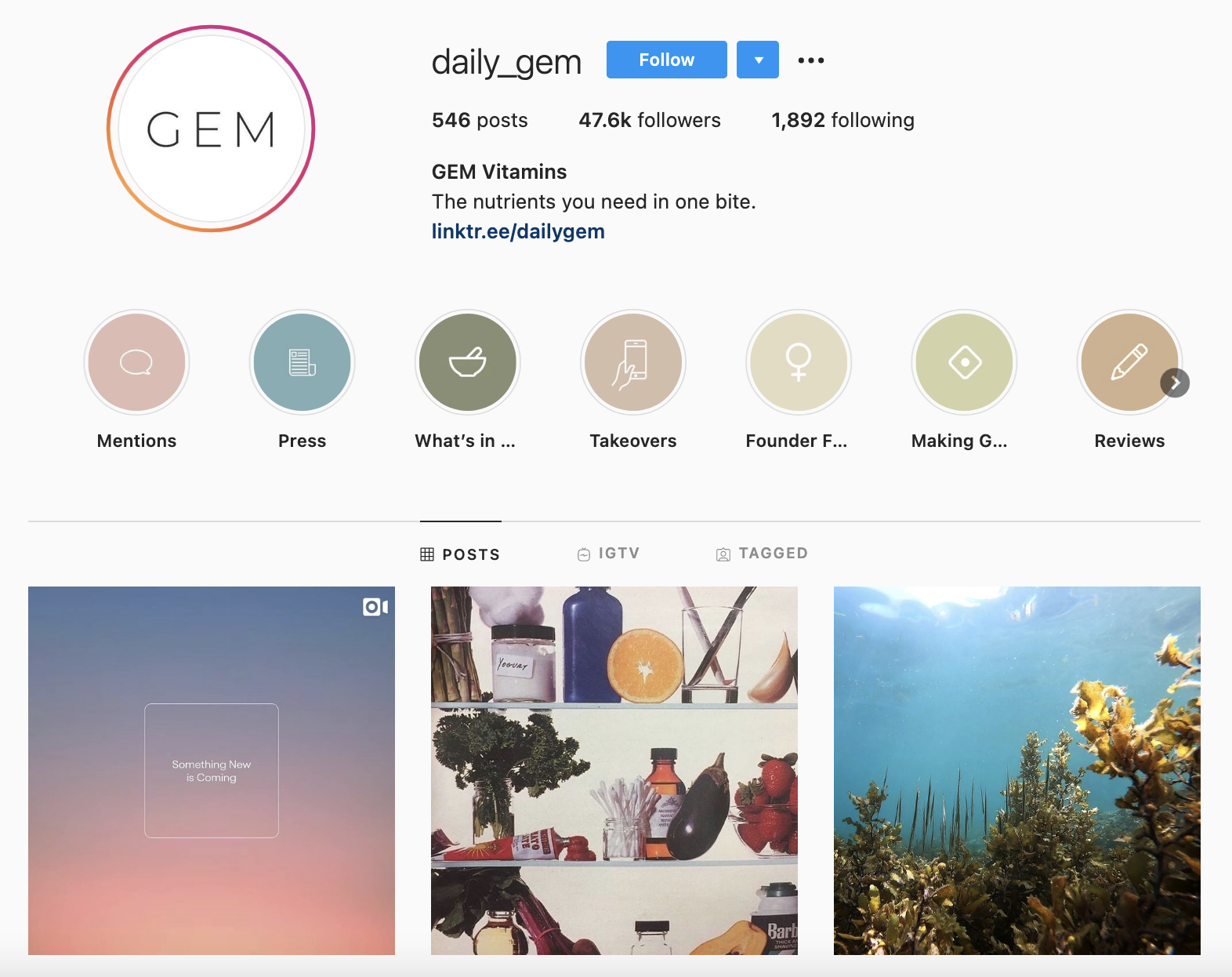 GEM has also layered on some VIP benefits as well. Members earn points for orders, social engagement, leaving reviews, and more, and can cash those points in for free branded GEM merch - and who doesn't love free merch? For their most dedicated members, if they can earn 100 GEM rewards points they can earn the title of being "GEM Powered" and get an infusion of bonus points to their account, as well as early access to new products.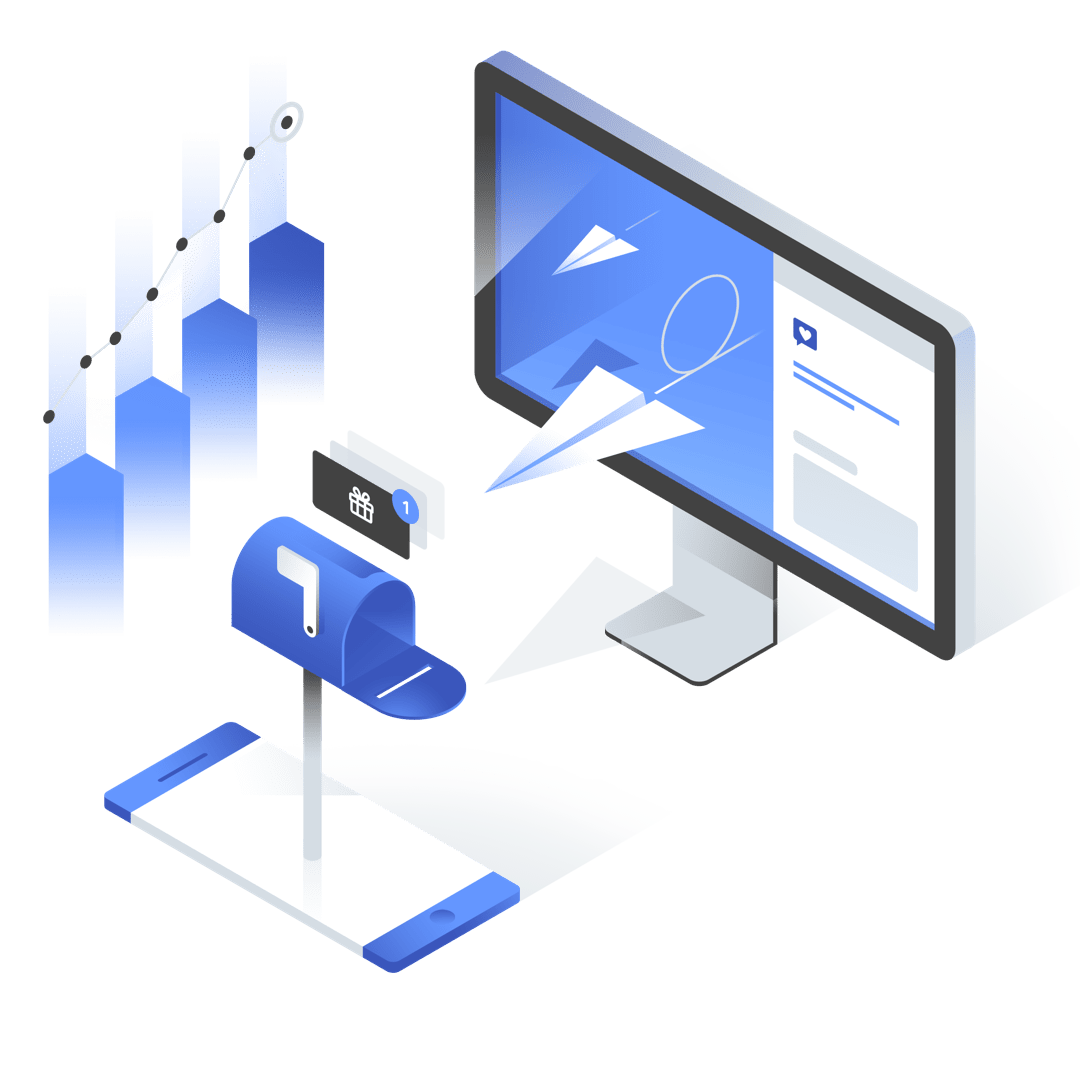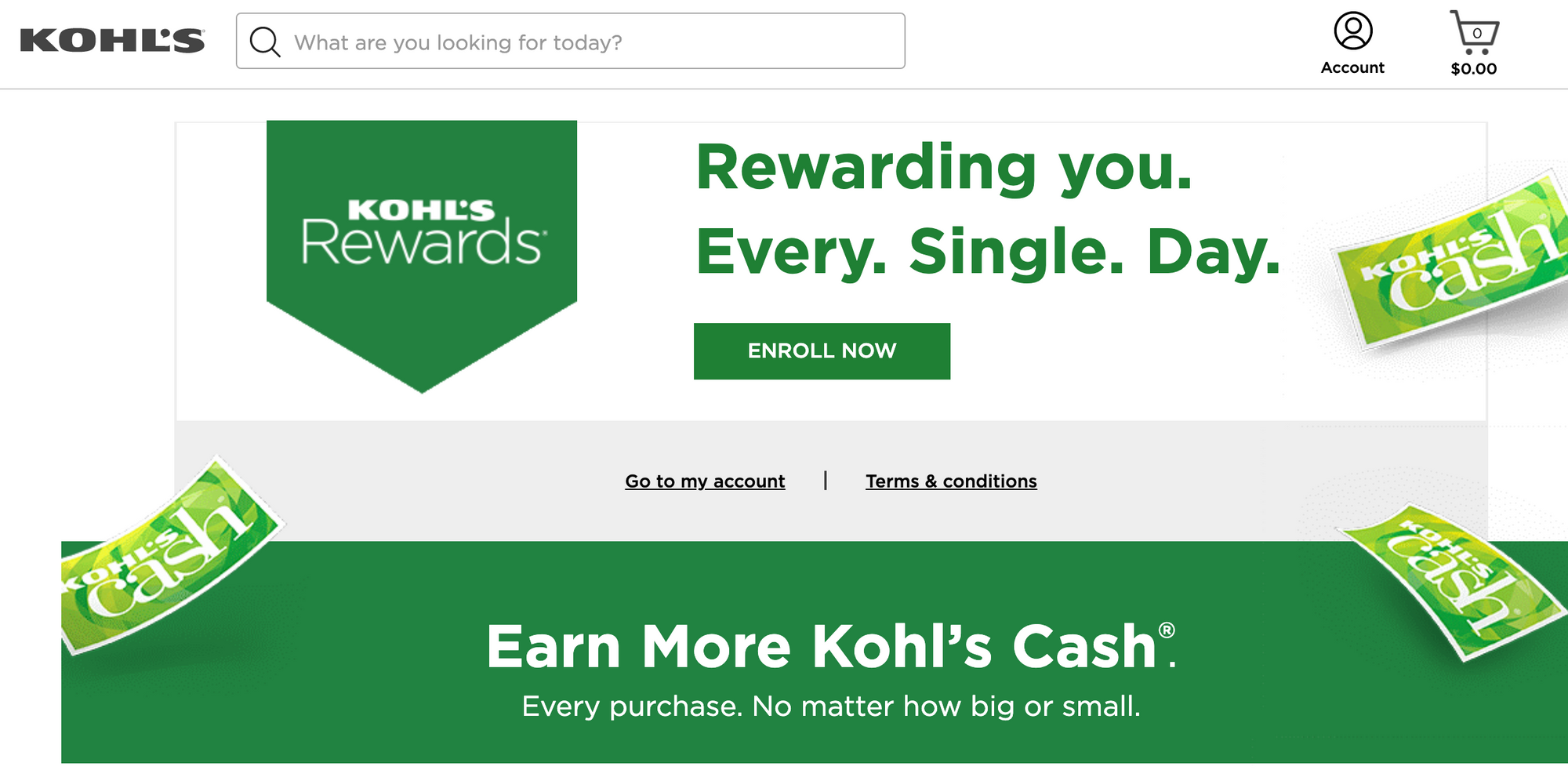 The iconic Yes2U rewards program got a facelift in 2020, now called just "Kohls's Rewards". While they might not win for name originality, they certainly are on a mission to make their customer's wallets win. With a whopping 5% back, this is one of the most rewarding rewards programs I've seen in a long time.
It comes with a catch though, in the form of automatic points redemption and automatic reward expiry. From the press release:
Customers' Kohl's Rewards balances are converted and issued in $5 increments of Kohl's Cash coupons on the first day of the following month, valid for 30 days.

Customers will have 30 days to spend their Rewards-issued Kohl's Cash. No brand exclusions.
So customers are going to earn points - fast! But then those points will automatically be converted to $5 coupons for them, which members have just 30 days to use on purchases, and those purchases will earn them more points etc. A viciously rewarding cycle if I ever saw one!
Another household brand that revamped rewards with some automatic features sprinkled in is the Gap, with their new Gap Good Rewards. Some key differences here are that there are two kids of memberships – Gap Good Rewards members, and Gap Inc. credit card members. If you're a regular member, you earn 2% back, but if you're a credit card member, you get 5% back. Either way, that's a pretty solid percentage back.
Those points then get automatically converted into discounts in $5 increments. So if you have enough points for $5, you get a $5 coupon, but if you keep saving and earn enough for $10, the extra points get converted and the $5 coupon becomes 10. The best part is that points won't ever expire as long as you make another purchase within 2 years of your last one. Plus, if you've earned enough to get converted to a reward, that reward is active for 6 months.
Overall a great earning potential, with a more forgiving expiry policy.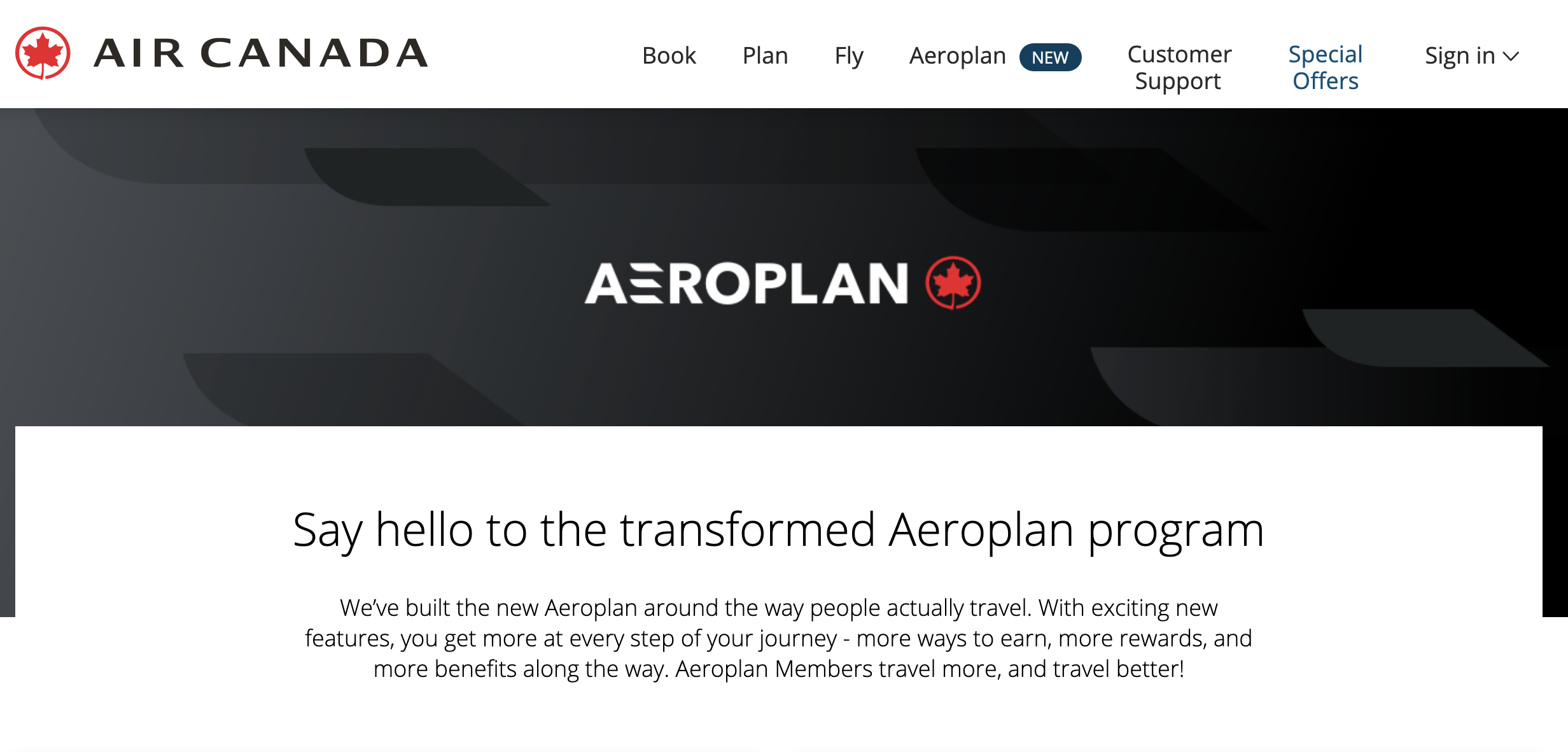 This list wouldn't be complete without touching on the ongoing saga of Aeroplan/Amia/Air Canada. Some quick history for the non-Canadian and uninitiated: Aeroplan was originally a sort of frequent flier miles program for Aircanada, however it wasn't actually owned by Air Canada. Then, back in 2017, Air Canada announced it was going to replace Aeroplan with its own loyalty program. After lots of false starts and negotiations, Aimia ended up selling its stake in Aeroplan to Air Canda (along with TD Bank, CIBC and Visa).
So, now in 2020, Aeroplan rewards is the same, but also different, since its owners are different and have different goals (coalition loyalty vs airline specific loyalty), and then we're also in the middle of a pandemic and nobody is flying to earn points or cashing their points in for flights. The bottom line is things are relatively the same and I am still redeeming my points for gift cards rather than airline tickets like I always have.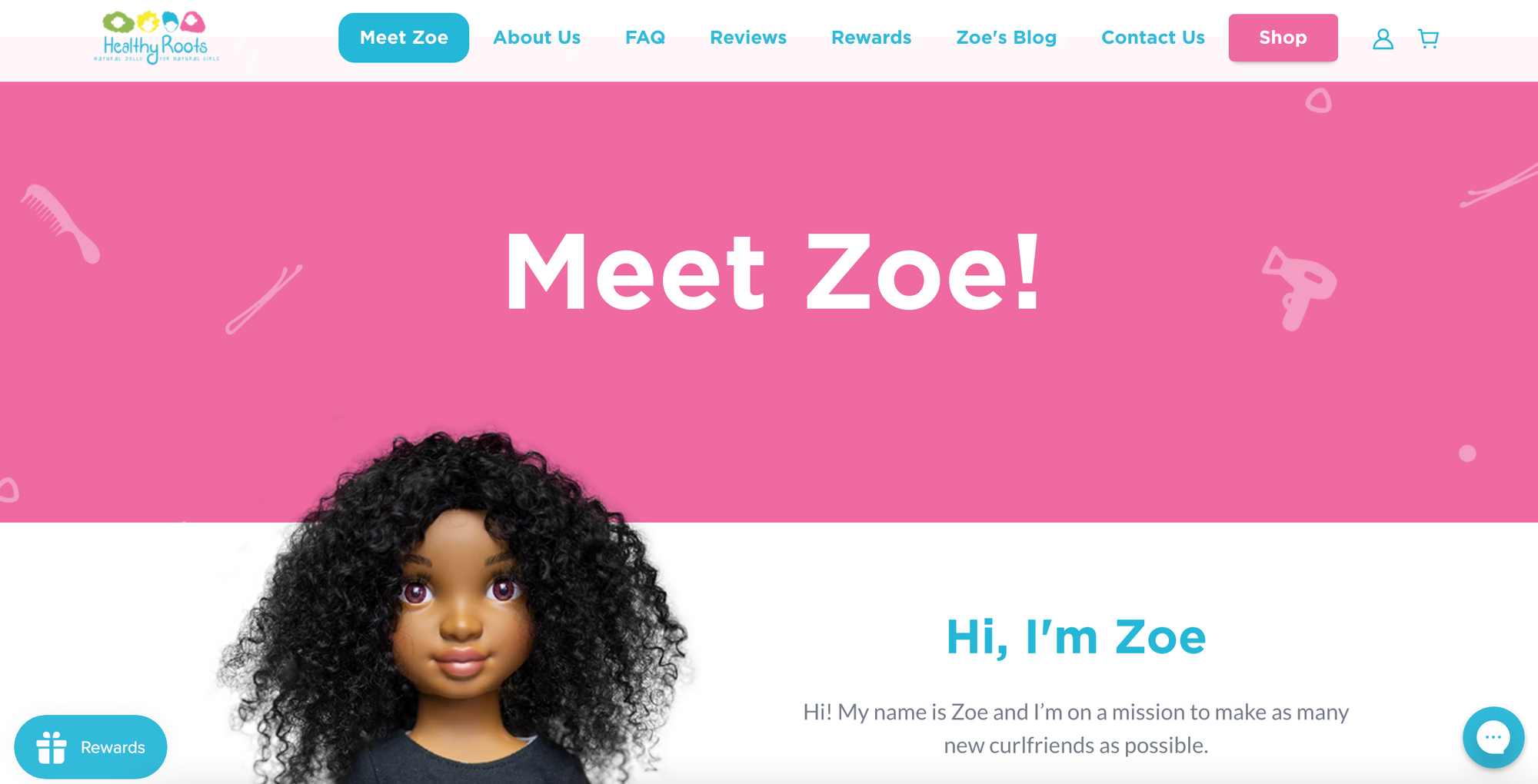 The antidote to Barbie, Healthy Roots Dolls, has built a community around their enthusiastically natural-hair promoting doll, Zoe. If you've ever wondered why there aren't more diverse dolls, Zoe is probably the doll you've been looking for. With hair that is specially designed to mimic real, curly hair, Zoe is "designed to celebrate the beauty of each child and teach self-love". But with a line of potential friends for Zoe on the way, Healthy Roots Dolls needed to motivate brand loyalty without cheapening the value of their product or the values the brand represents.
With the Healthy Roots Dolls Rewards, they've managed to create that gamification that helps bring their customers back, while making the experience equally valuable for their customers. With a variety of ways to earn points (purchases, social shares, birthdays) they make it fun and engaging for parents to build up a useable point balance. Then, they have opportunities that motivate customers to engage even more! Zoe dolls have a number of accessories available, and what better way to motivate their members to interact with their brand than the chance to earn free outfits for Zoe?
Customers want to be part of the community because of the incredible missions and values they represent, and the reward program they provide for their devoted community members makes the experience just that little bit more magical.
Last but not least is a loyalty program from the Golden Arches. Yes, they already have the McDonald's Rewards program in place, but news has been slowly trickling in that they are working on a brand new rewards program that will launch sometime in 2021. They started piloting the new program in select cities right at the end of 2020, so how that went will likely have a big impact on when it fully rolls out and what the details are.
From what we can learn from what little marketing material is out there, the new project will be called MyMcDonald's, and will move away from the virtual punch-card style program they currently have and be more of a full-fledged rewards program. Among other features, personalized rewards and meal suggestions seem to be on the menu, but until we know more, it looks like we only get to whet our appetite for what the rest of this program will look like. Stay tuned!
Wrapping up
2020 was certainly a year to be reckoned with, but that didn't stop any of these brands from offering their customers incredible rewarding experiences that made them the top 10 customer loyalty programs of 2020. What will 2021 hold? We'll have to wait and see.  
Your brand could be in the top 10 for 2021
Start your own loyalty program in minutes – for free!