The holidays are coming up, which means it's time to start shopping. We know thinking of gifts can be a nightmare, especially for that family member you haven't talked to in months. The good news is that there are tons of small ecommerce businesses all over the world with every type of product you could think of. Consider supporting a small business this holiday season when you start your shopping.
Check out our categorized holiday shopping guide below for some of our favorite brands we'll be checking out this year.
For Caffeine Lovers
We all know those people who you don't even want to talk to until they've had their morning cup of coffee. Surprise the caffeine lovers in your life with some delicious, unique java this year.
1. Copper Cow Coffee: Bring the taste of authentic Vietnamese style coffee to someone's home this year. With hot, iced, and cold brew options, there is something for everyone.
2. Girls Who Grind Coffee: This female-owned brand offers great-tasting coffee with an even greater mission: supporting female coffee producers and sharing their stories.
3. Bootstrap Beverages: For the cold-brew lovers in your life, this Singapore-based brand offers one-time purchases and subscriptions to various unique cold brew flavors.
4. Pergamino US + Pergamino Colombia: With a focus on delivering fresh coffee, this Colombian coffee brand roasts coffee and ships it to you within days. Talk about freshness.
5. Matcha.com: For those who prefer a different type of caffeine, matcha is a great source of natural energy made from green tea powder.
6. Cafuné: This French-Canadian brand goes beyond the cup by offering brewing tools and accessories for that perfect at-home brew.
7. ECS Coffee: With an extensive selection of high-end brands, ECS Coffee is your one-stop shop for that wanna-be barista in your life.
8. Eight Ounce Coffee: If you happen to know a café owner, they may love a gift from Eight Ounce Coffee. This Canadian specialty coffee brand is the biggest specialty coffee equipment distributor in Canada and has a wide range of unique tools and blends.
9. iDrinkCoffee.com: It's all in the name here—they have a huge selection of coffees and teas that you can even filter by geographic origin!
For Kids
There's something special about seeing the excitement in a kid's eyes around the holidays. Delight the little ones in your life (or their parents) with something they'll love this year.
10. Little Minimalist: Look no further for the cutest minimalist baby and children's clothes. This modern Canadian boutique even offers a pre-loved section to sustainably buy second-hand this year.
11. Beeja May: Keeping on the sustainability train, Beeja May is the easiest solution for families to shop second-hand with a constantly revolving stock of clothing for everyone from newborns to teenagers.
12. My Baby Babbles: This Indian baby outlet has everything from clothing, to furniture, to toys and activities for little ones. A great brand to check out for kids and their parents.
13. Tiny Harlow: This Australian doll brand is on a mission to bring back the quality and unique beauty of toys. Their ethically-sourced dolls are made to be passed down over the years so you can surprise a little one with the beginning of a beautiful tradition.
14. Healthy Roots Dolls: Another amazing doll company coming up! This American, black and female-owned business has introduced their doll Zoe to the world to help little girls of color with curly hair to finally see a doll that looks like them.
15. Small Smart: For parents across the pond, this UK baby brand is the one-stop shop for all-things-needed to make the parenting process easier without compromising quality or affordability.
16. Alice and Wonder: This adorable American shop offers cute categories to browse including "Youth & Toddler Mad Hatters" to "More than Four" for bigger kids. And their clothing is just as cute, bright, and fun as these names are!
For Tech Lovers
Everybody knows someone who likes to have the latest and greatest devices and gadgets. Surprise the techy in your life with some great new tech products and accessories.
17. LOGiix: This Canadian tech hub has everything you could need from tablets and laptops to earphones and speakers. You can also get protective cases for all your new cool devices.
18. Polaroid: With ecommerce stores all over the globe, get someone a Polaroid camera this year to help them capture the special moments.
19. Analogue Wonderland: Disposables are making a comeback. Give the gift of cool vintage-looking photos with a disposable camera from this UK brand.
20. Crossbeats: If you're looking for a big-ticket item, this Indian tech brand offers smart watches, wireless headphones, and more.
21. Nanoleaf: Help someone complete their smart home with some aesthetically pleasing, decorative smart light panels from this Canadian tech brand.
22. Govee: Keeping on the same theme, we want to shine a light on this global brand that offers gaming and TV lights, RGBIC strip lights, bulb string lights, table lamps, and more.
23. Sounds Easy: For our musically-inclined customers down under, check out this Australian brand that offers state-of-the-art audio hardware and software solutions to help the musicians in your life create something great. Sounds easy, right?
24. OmniView Tech: If you're on the hunt for a drone, we got you. This Canadian drone brand has hundreds of options as well as repair and rental services.
For Beauty Gurus
Beauty gurus love getting new makeup, skincare, and hair products to test out. Even if you know nothing about beauty products, we've got you covered here!
25. Doe Lashes: Find natural lash extensions made from Korean silk hair from this American brand. You can even build customized 3 and 5 packs so you can give the gift of variety!
26. gitti conscious beauty: This sustainable German beauty brand offers fun, unique nail polish colors. The best part? The products are conscious and better for the planet and people!
27. Inhairitance: This haircare brand is specially designed for people with curly hair who struggle to find suitable products in other beauty outlets. With lots of serums and and leave-in treatments to choose from, surprise someone with a unique gift that shows you care.
28. Gee Beauty: This Canadian beauty outlet offers tons of reputable brands, as well as their own line of Gee beauty products aimed to highlight their customers' natural beauty.
29. juicy chemistry: If you're looking for clean beauty, this Indian brand offers natural, 100% organic beauty and skincare products. They even have customized gift sets to make your shopping as easy as can be.
30. Dope Skin Co: This Australian organic skincare brand uses hemp in all of its products to provide products that actually work without harming the planet. Pretty dope, right?
31. Canvas Beauty Brand: Designed for both men and women, this haircare brand offers products specifically designed with BIPOC customers in mind. With curated haircare sets, you can deliver someone a full hair salon pampering experience to their home.
32. standard.: This South African makeup, haircare, and skincare brand aims to deliver high-quality, clean beauty products that don't break the bank. Even if you know nothing about skincare, their starter kits and blog posts give you all the info you need to pick the perfect gift!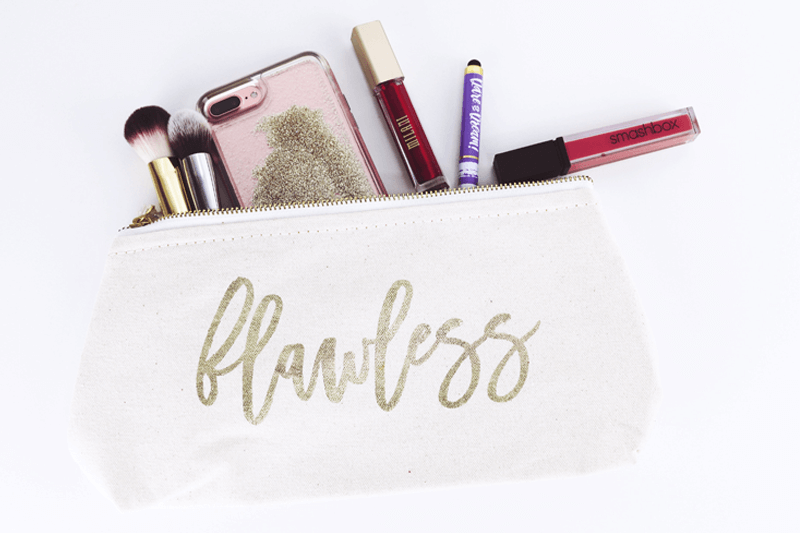 For Foodies
For the food lovers in your life, giving them a gift they can eat is the best bet. Go for their favorites or surprise your favorite foodie with something new to excite their taste buds.
33. ASSEDIUM Ritual Pastry: This authentic Italian pastry shop offers chocolates, pastries, truffles, and discovery boxes to try a bit of everything. They've even got gluten-free options!
34. Sweet Well Snacks: This Costa Rican brand offers a wide variety of Keto snacks—because a restricted diet shouldn't restrict you from enjoying delicious treats!
35. Bachan's: Inspired by his grandmother, or "bachan" in Japanese, Justin Gill founded this brand to share his family's Japanese BBQ sauce with the world. Share it with your friends and family this year too!
36. Abaca Eats: Anybody interested in a virtual cafeteria with multiple different cuisines? That's exactly what you get with this brand from the Philippines. You can't go wrong with surprising someone with a free meal!
37. Honey Bee Meals: The holidays can be a busy time for everyone. Why not make someone's day a bit easier or help someone get a head-start on their New Year's Resolution with these healthy prepared meal kits based in Ontario?
38. Grass Roots Farmers' Cooperative: This cooperative farms small and dreams big. Give an early gift this year and help someone prepare their holiday feast with this ethically-sourced meat delivery service.
39. Sauce Shop: Give the gift of flavor this year! With "4 for 3" gift sets, delight your sauce-lovers with spicy, tangy, or even sweet sauces from this UK shop.
40. Relish Cooking Studio: Think outside of the box and give your favorite foodie the chance to learn how to make delicious food themselves! This brand offers virtual and in-studio public and private cooking classes as well as delicious local food.
41. Goose Island Toronto: We know, we know. Beer isn't technically a food group, but it sure does taste good along with a delicious meal.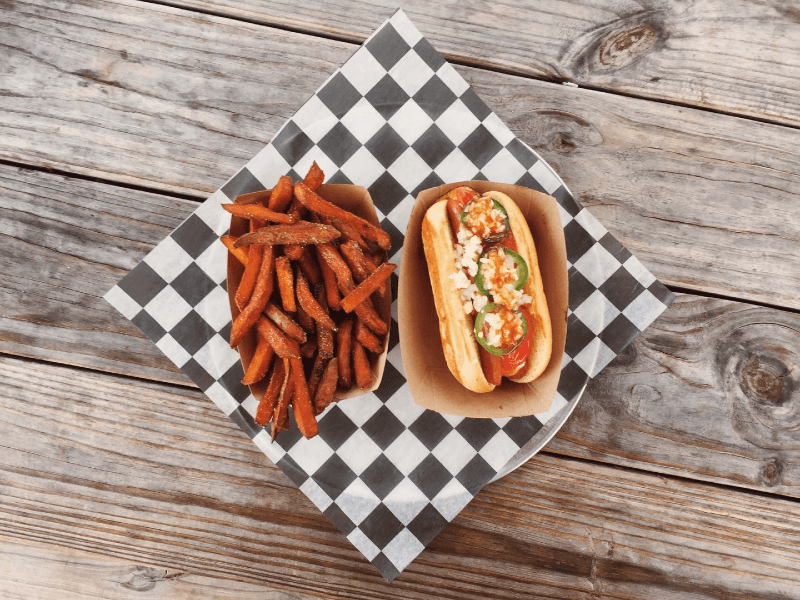 For that Special Someone
Sometimes the hardest person to buy a gift for can be your significant other. How do you show them how much you care? We've pulled together a few of our favorite brands that offer personalized and meaningful gifts. And don't worry, we'll let you take the credit ;)
42. Something Personalized: More like everything personalized. Fuzzy monogrammed unicorn blanket? No problem. Wine tumblers with your name on them? They've got you.
43. Inkwell Boutique: A thoughtful card is the great touch on any gift. Now if you're not exactly Picasso, don't worry. This boutique will save the day with their adorable homemade personalized cards, home goods, and prints.
44. Knack Shops: Gift giving has literally never been easier. Browse through dozens of themes to create a curated gift box that you can ship directly to your special someone.
45. Inkbox: What's more personalized than a tattoo? Design a tattoo for your loved one this year. If they don't absolutely love it, no worries—inkbox offers temporary tattoos for now!
46. Giftpros.com: Sometimes the worst part of gift giving is making it look presentable. Giftpros can save you the headache by letting you purchase a special gift that they will wrap and ship to you!
47. Borboleta Joaillerie: Jewelry is a classic gift for a reason. This Croatian shop offers dainty, feminine-looking jewelry and charms that tell a story and spark emotion. Opt for a charm bracelet filled with meaningful symbols or a classic necklace or ring.
48. Happy DAYA: Stickers are a fun way to add a bit of personality to your life! Give your loved one some cute hand-drawn and customizable stickers from this Thailand-based brand.
49. topps: The die-hard sports fans in your life are always looking for ways to show off their team pride. Go above and beyond with a rare collectable trading card this year.
50. My Social Book: Photo books are a great way to relive those special moments with your loved ones. Easily turn your social media photos into a photo book with this Hong Kong-based brand.
For Pet Parents
Getting a gift for someone's favorite furry or scaly friend can mean more to them than a gift for themselves. Spoil your friends and family this year by spoiling their pets.
51. Lucy & Co.: According to this brand, "Dogs deserve the world", and we agree! Spoil the goodest boys and girls with some premium dog gear, apparel, bandanas, and gifts.
52. Connolly's Red Mills Store: Find everything you need for the horse riders you know. With equine gear for the horses, as well as equestrian gear for the riders, this Irish brand has got horse lovers covered!
53. Woof Pack: Spoil the pups in your life with this monthly Canadian subscription box full of unique toys, healthy treats, and tasty chews.
54. Pet Connect: This is the perfect brand for those pet parents who've got some more unique pets like fish, birds, or reptiles!
55. The Rosey Collective: This family-founded Filipino dog brand offers cute harnesses, leashes, and even "Twinning" shirts so your favorite pet parents can match their furry friends.
56. wet habitat: Think outside the box and inside the tank this year by helping someone create a custom, high-tech aquarium complete with fun fish with this Canadian brand.
For Fashionistas
It's funny how most of us went from groaning when we opened presents filled with clothes as kids to now being excited when we get to add a piece to our wardrobe. Check out some small clothing brands to help the fashionistas in your life stand out from the crowd as style icons.
57. MOI OUTFIT: Designed as a brand that aims to bring global fashion trends to the Cambodian market, this store offers trendy clothing including denim, graphic tees, hoodies, and more from various high-quality brands at affordable prices.
58. Lamarc Sports: We've all been getting a little more use out of our athletic clothing lately—whether we've actually been exercising more or rocking athleisure WFH fits. Whatever the motivation, pick up some new athletic gear from this Irish store.
59. FRANC: Comfy. Cozy. Canadian made. This conscious clothing brand offers basic staple pieces that are sustainably sourced and ethically produced.
60. SJC London: With an extensive men's and women's line, this London clothing brand offers sophisticated, up-scale clothing pieces for those hoping to look a little more dapper.
61. TEAMLTD: This lifestyle brand is perfect for those who are looking to bundle up for Canadian winters with jackets, sherpas, fleece jackets, and more. Their seasonal collections are unique and perfect for those looking to embark on their next adventure.
62. Little Party Dress: This Australian brand is for those who don't want to fit in. Their fun, colorful dresses are full of personality and there's one for every occasion!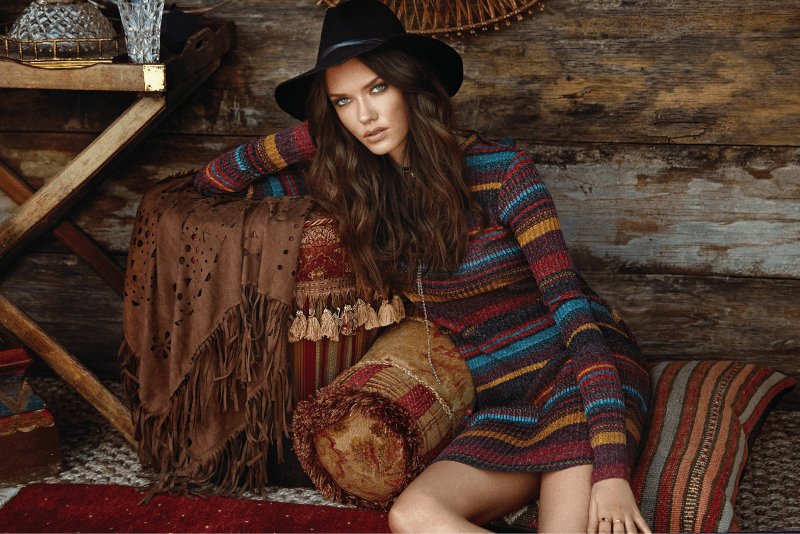 For Homebodies
The holidays can be a busy and stressful time that calls for some much-needed R&R afterwards. Here are some perfect shops to help you shop small for the homebodies you know.
63. Camp Candle Co.: This Indigenous-women owned Canadian brand offers hand-crafted soy candles and melts. They look adorable and we bet they smell even better!
64. Scoria: A great gift for any yogis in your life would be a new yoga mat, blocks, or sprays. Did we mention their yoga mats are all made from odor-eliminating cork, feature beautiful artwork from Canadian artists, and help support life-skills and education for Indigenous youth?
65. The Baltic Club: This stationery and lifestyle brand is perfect to help a homebody decorate their space. With beautiful prints, frames, and vases you can find the perfect gift or you can take a risk and get one of their Mystery Bags.
66. Blooms + Flora: Giving a plant parent a new plant to love and cherish and watch grow is such a sweet sentiment. Bring some life into someone's home with flowers, house plants, or seeds.
67. Twist Yarn Co.: Whether you know someone who's been crafting for years or someone just looking to pick up a new hobby, this is a great brand. They have knitting, crochet, and weaving supplies as well as tons of videos and tutorials for each craft.
68. Librairie du Globe: Know somebody looking for a bookstore in France that specializes in Russian books? Look no further! Although this is a pretty niche store, it's great for anyone interested in Russian culture!
69. DULA: This is the perfect store for those looking to relax with their wide product line of essential oils, diffusers, personal care, and home care products.
Subscription Box Gifts
Want to give a gift that keeps on giving? Purchasing someone a year- or month-long subscription box to something that interests them is the perfect way to do this.
70. nunbelievable: Inspired by nuns dedicated to feeding the hungry, this brand offers monthly cookie subscription boxes. Who would say no to free cookies and ending hunger? Pretty (n)unbelievable stuff if you ask us.
71. Power Kitchen: Give the gift of pre-made healthy meals to help your loved ones commit to their New Year's Resolutions. You can even shop based on diet type or diet goal!
72. Mindful Souls: For those looking to get more in touch with their spiritual side, this Dutch brand offers monthly boxes full of crystals, gemstone jewelry, and aromatherapy products for "a monthly dose of self love".
73. Accio! Box: A Harry-potter themed subscription box—need we say more? The Potterheads in your life will be saying "Accio!-Next-Month's-Box" in no time with this gift.
74. The Sustainable Book Club: This sustainable bookstore offers subscription boxes with mystery vintage or second-hand books. You can filter based on genres like Fiction, Non-Fiction, Plays or go for a fun "Surprise Me" box.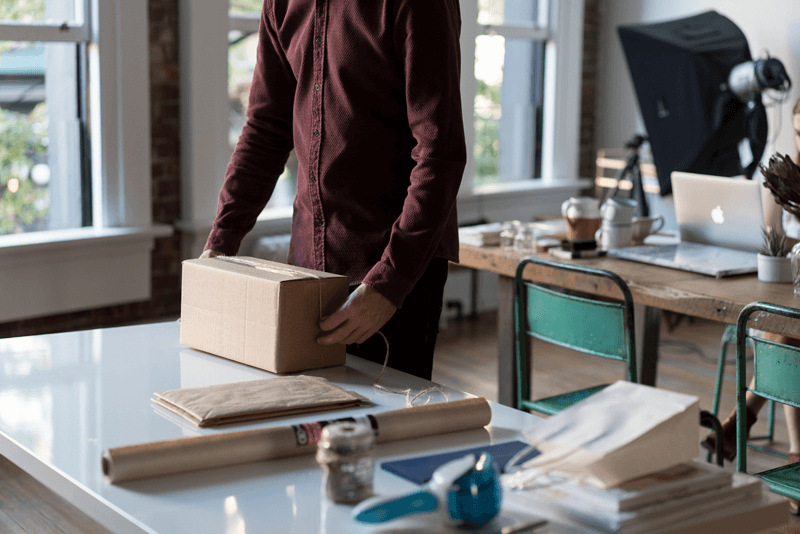 DIY & Hobby Themed Gifts
Who hasn't thought about taking up a new hobby in the past couple of years? Support one of your loved ones' current passions or help them discover a new one with these DIY and activity-based brands.
75. Tennis Giant: A one-stop shop for all your tennis equipment needs from rackets, to balls, to tennis shoes.
76. SanBao: If someone is looking to get into pottery, this is a great place to get them everything they need to get started, including video tutorials!
77. Galen Leather Co.: This Turkish brand offers beautifully handmade leather goods including notebooks, notebook covers, and leather bags.
78. Eastwood Worldwide: For the musically-inclined people in your life, this guitar brand offers unique guitars, strings, and accessories. They even let you try the product at home for 45 days with no risks.
79. Deramores: For the knitters across the pond, this multi-award winning knitting and crochet shop has knitting supplies as well as completed designs and products for a unique accessory.
80. Surf the Greats: If someone is looking for an adventurous hobby, this Canadian brand has a variety of surf and paddle boards, wetsuits, and surfing lessons. This would be a great experience-based gift that you could enjoy with a friend!
81. MEEDEN ART: For any artists in your life, check out this Chinese brand for everything you need including paint, paint brushes, easels, palettes, and more.
82. Mail Order Mystery: If you've never had the chance to do an escape room, we've got good news for you! This company brings the excitement of an escape room to your front door to enjoy with friends.
83. The Guild House: The games keep on rolling with this Canadian brand that offers board games and puzzles. They've got the classics as well as some rare collectibles for casual game lovers and fanatics alike.
84. Retea: At-home bubble tea kit—where has this been all our lives?
85. Stencibelle: Holiday cookies are our personal favorite treat this time of year. For the bakers in your life, surprise them with some themed cookie stencils.
Support small businesses this year
As you can tell, there are tons of unique small ecommerce brands out there just waiting to be discovered. We've only just scratched the surface with this list of 85 small businesses to help you shop small this holiday season. And every one of these brands has a loyalty program to reward you for supporting them this year. So why not cross a few things off your shopping list from some of these great stores this year?
Whether you're looking for some gift inspiration for your niece who is obsessed with dolls or your neighbor who loves knitting, check out these brands. You're sure to find the perfect gift for everyone on your list. Happy holiday shopping!