From DTC to brick-and-mortar retail stores, millions of ecommerce brands are choosing Shopify as their platform. With innovative technology and constantly evolving solutions, brands can trust Shopify to grow with them as they scale. Enter, Shopify Plus.
Shopify Plus is an enterprise ecommerce platform designed for ecommerce brands that are ready to take their brand to the next level. The all-in-one commerce platform has a vast portfolio of features that are dynamic and adaptable for every business's specific needs. With a wide network of app integrations, brands can trust that the software they already love will work effortlessly with Shopify Plus. Spoiler alert—one of those integrated apps is Smile.io.
By pairing one of Smile's plans with Shopify Plus, ecommerce brands can take advantage of the benefits of both at once. We'll cover what a loyalty program is, how it unlocks profitability, and 5 loyalty program strategies specifically for Shopify Plus stores.
What is a loyalty program?
Loyalty programs can come in all shapes and sizes. Every single one can look slightly different with different ways to earn and redeem points and rewards. At the core, there are three main types of loyalty programs—points, VIP, and referral programs. Determining which type or types of loyalty program is best, depends on your specific business. But whatever you choose, the ultimate goal is always to improve customer retention.
💡
"The sole purpose of a loyalty program is to turn one-time customers into repeat customers and build a loyal following."
-
Smile.io
There are countless benefits of loyalty programs from building a brand community to improving important retention metrics like customer lifetime value, average order value, purchase frequency, and so many others.
Are loyalty programs profitable?
It may seem like offering free products or discounts as rewards will negatively impact your brand's bottom line. However effective loyalty programs save you money in the long run. And we can prove it.
We've dug into the numbers and found out how running a loyalty program can improve key retention metrics like average order value, purchase frequency, time between purchases, repeat purchase rate, and other important profitability drivers.
Smile.io analyzed data from the past 9 years from hundreds of thousands of ecommerce stores running our software. This was a sample size of over 700 million shoppers, 800 million points transactions, and 1.2 billion orders.
So what did we find? Here are a few of the key findings:
Shoppers who use Smile rewards coupons have a 16% higher AOV compared to shoppers who use non-Smile coupons (running a sale, welcome discount, etc.).
Shoppers who use Smile rewards coupons have a 9% higher AOV compared to shoppers who place orders with no coupons at all.
Shoppers who use Smile reward coupons have 23% less time between their first and second purchases.
Shoppers who use Smile Coupons have a 3.3x higher purchase frequency.
Smile loyalty program participants have a repeat purchase rate improvement of 56% vs non-program participants.
Not to mention, the likelihood of a customer making a second or third purchase skyrockets after making that initial purchase.
After 1 purchase, a customer has a 27% chance of returning to your store. While that's not a horrible return rate, if you can get that customer to come back and make a second and third purchase they have a 49% and 62% chance of making another purchase, respectively.
How Shopify Plus merchants can benefit from a loyalty program
So we've covered what loyalty programs are and why they're beneficial from a financial perspective. It's time to dive into how exactly a Shopify Plus store would benefit from specific components of a loyalty program.
With the Smile Pro plan, Shopify Plus merchants gain access to unique features that make rewarding customers easier and more seamless than ever. On both Smile Growth and Plus, Shopify Plus merchants gain access to exclusive features such as the ability to offer gift card rewards to avoid the limitations with coupon stacking, and points redemption at checkout to offer a smoother customer checkout experience.
Let's dive into 5 of the best loyalty program strategies for your Shopify Plus store.
1. Redeeming rewards is easier than ever with points redemption at checkout
Customers who redeem points are more likely to shop with you again. Make it easy for your customers to redeem points right on the checkout page.
With Smile's Growth and Plus plans, Shopify Plus merchants can add a checkout extension that displays embedded loyalty elements. Depending on their points balance, customers will either see how many points they would earn on their purchase or which rewards they can redeem right there and then. If customers are eligible to redeem, they'll be shown a drop-down menu of their options to redeem in a few simple clicks.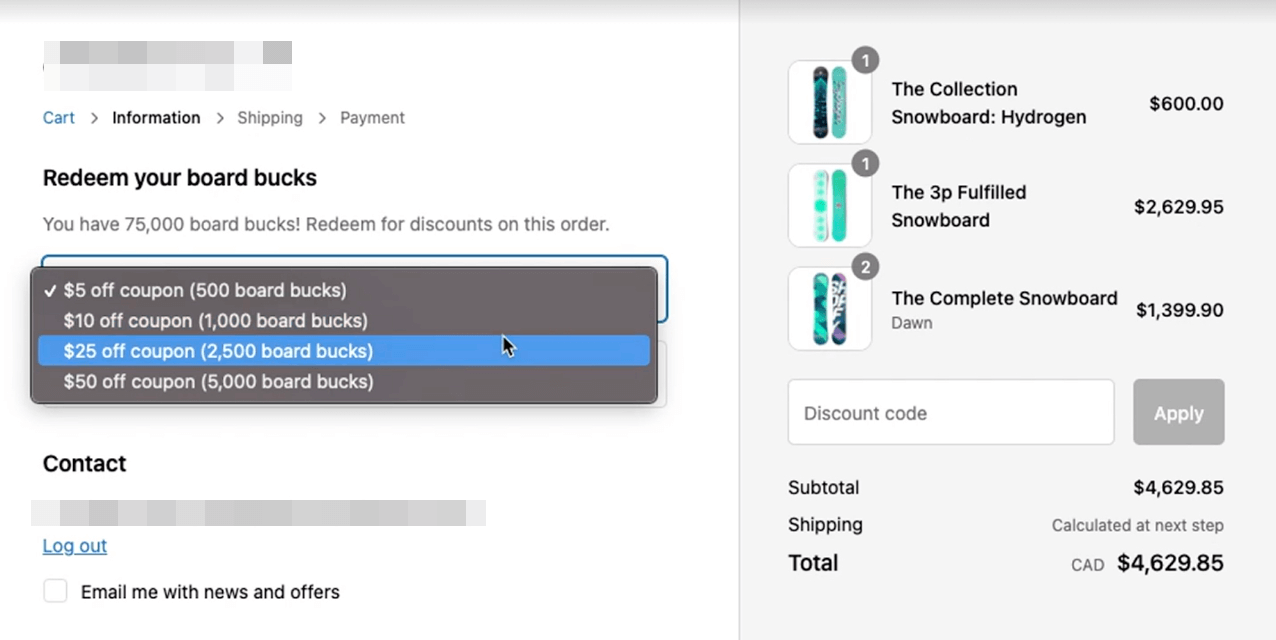 Keeping your loyalty at the front of your customers' minds at every stage in their shipping journey is key. This checkout extension offers a valuable reminder at one of the most critical points—the purchase stage.
📈
Shopify Plus stores using the Smile.io checkout extension saw an average increase in redemptions of 15% compared to before adding it.
One store even saw an increase of 94% after adding the Smile.io checkout extension to its Shopify Plus website. Customers value ease more than anything and having the ability to checkout and redeem points on the same page delivers extreme value and convenience.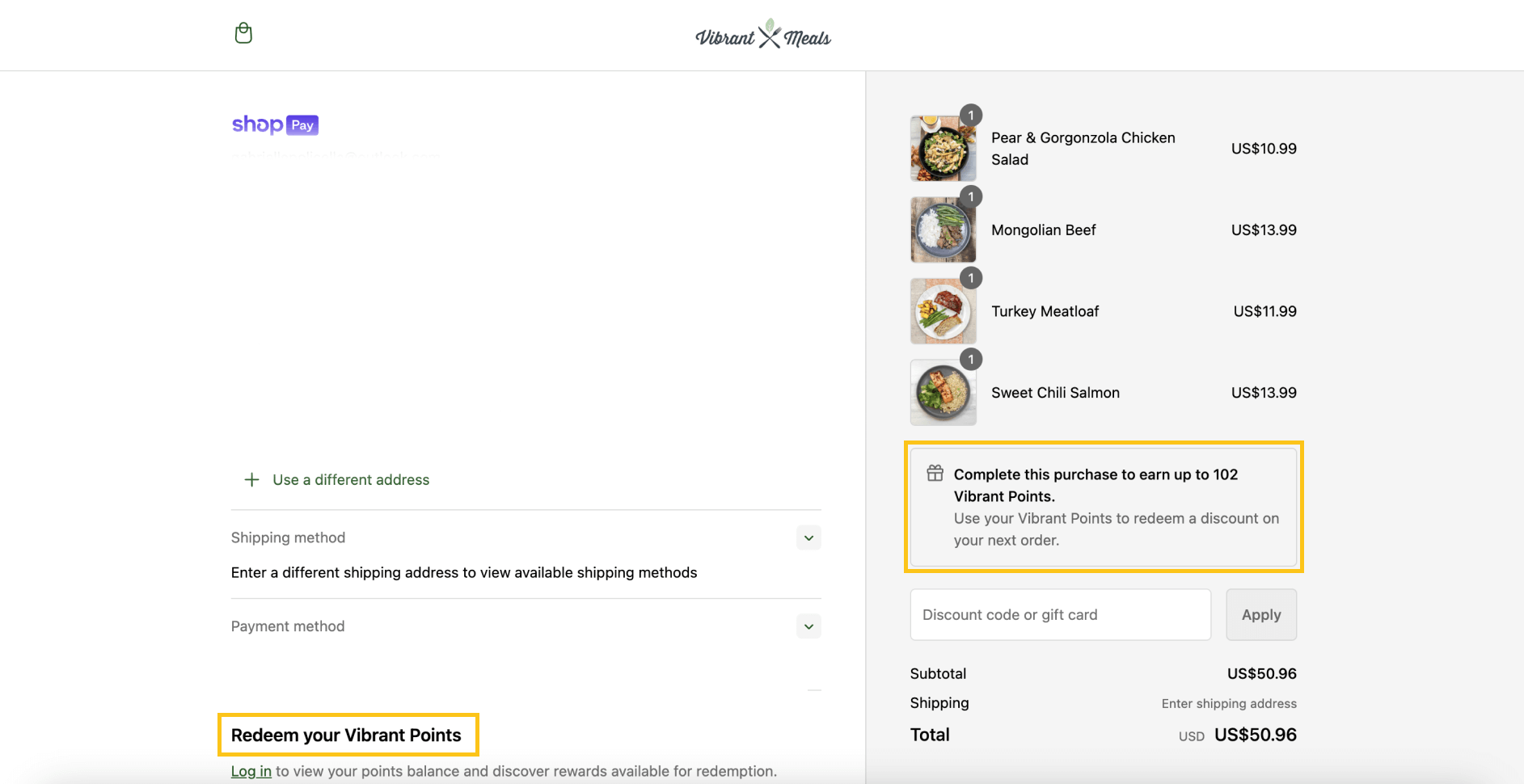 Sometimes your customers won't have enough points to redeem a reward and that's okay. These customers won't be left with a drop-down of rewards that they're not eligible for. Instead, they'll be shown how many points they can earn on the purchase they're about to make. Giving this extra bit of motivation may be the make or break between a customer abandoning their cart and hitting the purchase button.
The traditional points redemption method with Smile.io involves clicking "redeem" in the launcher and copying and pasting that unique code on the checkout page. Customers are also emailed the unique code to remind them of their reward.
🛒
When compared to the traditional redemption method, stores using the Smile.io extension saw an average redemption in checkout bias of 61%.
Customers prefer the ease of having everything in one place when they're about to checkout. If you're using Shopify Plus and a Smile loyalty program, it may be time to consider embedding a checkout extension to make the most out of your Shopify loyalty program.
2. Create loyalty landing pages to explain your program in minutes
Your loyalty program only benefits your brand once you have customer buy-in. For customers to participate, they need to be able to locate your loyalty program within a matter of seconds. One of the best ways to do this is with a loyalty program explainer page.
💻
Boost visibility and drive repeat purchases with an SEO-friendly landing page, effortlessly integrated into your storefront using Smile's app blocks.
As a Shopify Plus store using Smile.io, you'll be able to create a loyalty landing page in a few simple clicks. You can customize the explainer page to match the rest of the Shopify theme, creating a seamless web experience that integrates with your brand.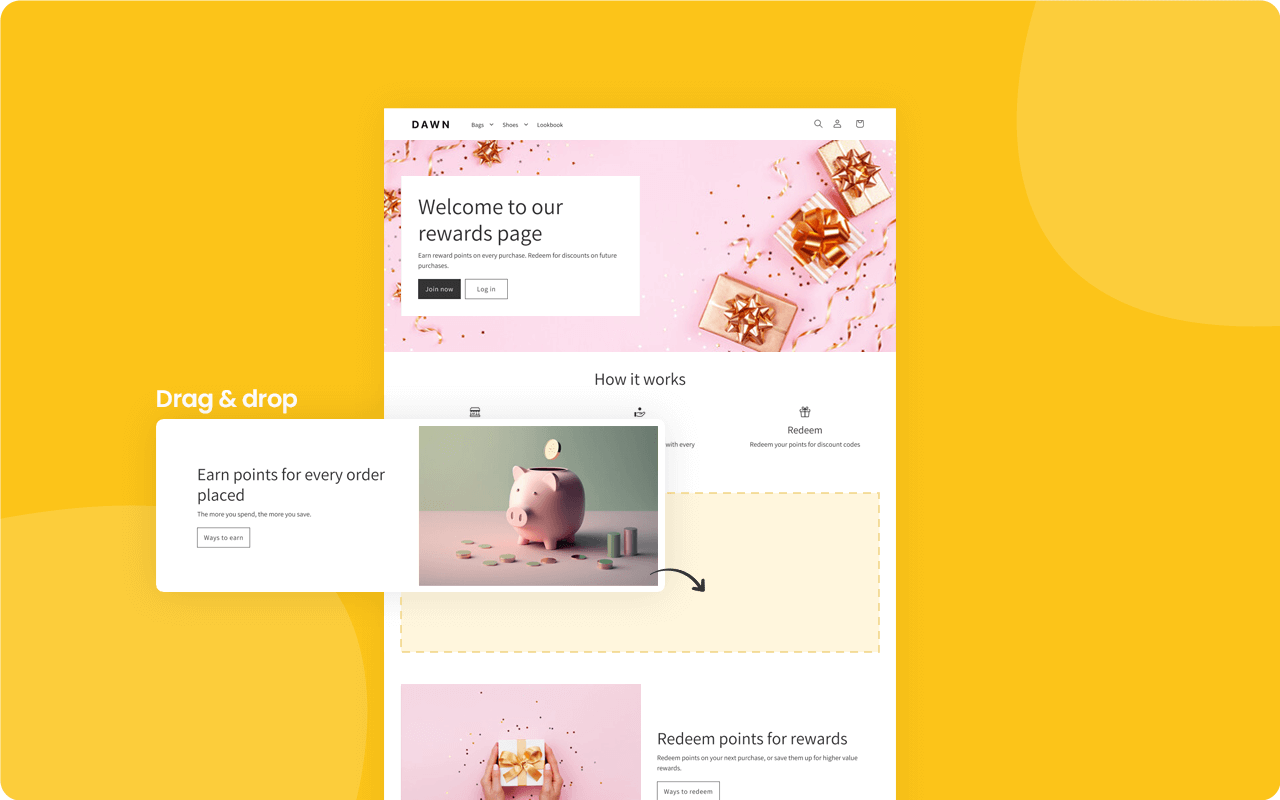 A dedicated explainer page improves your program performance by:
encouraging program sign-ups.
allowing you to visually showcase the benefits customers can receive.
answering all customer questions.
3. Reward customers for omnichannel engagement
From Shop Pay to Shopify POS, Shopify Plus is packed full of features that enable ecommerce brands to optimize conversions, reach more customers, and scale faster than ever. Your customers and potential customers aren't just on one channel, and you shouldn't be either.
Shopify Plus reported that 73% of customers use multiple channels before making a purchase and ecommerce stores saw an increase of 190% when they sell on more than one channel. If you're thinking "Double the channels means double the work", that's where you're wrong. Shopify Plus is a dynamic, responsive all-in-one ecommerce solution that automatically integrates all of your sales channels.
📱
Omnichannel commerce
is selling across multiple channels including marketplaces, social channels, online stores, brick-and-mortar stores, and more, allowing you to be where your customers are.
If your customers are already interacting with you on multiple channels, why not reward them for it? Reward customers by offering points for social media engagement or integrating your loyalty program with Shopify POS to provide points for in-person purchases.
With the Smile Pro plan, you unlock API access to develop even more custom rewards earning and redemption options. We've seen brands use this in creative ways including awarding customers for user-generated content posted on social media like unboxing videos, try-on hauls, or product reviews.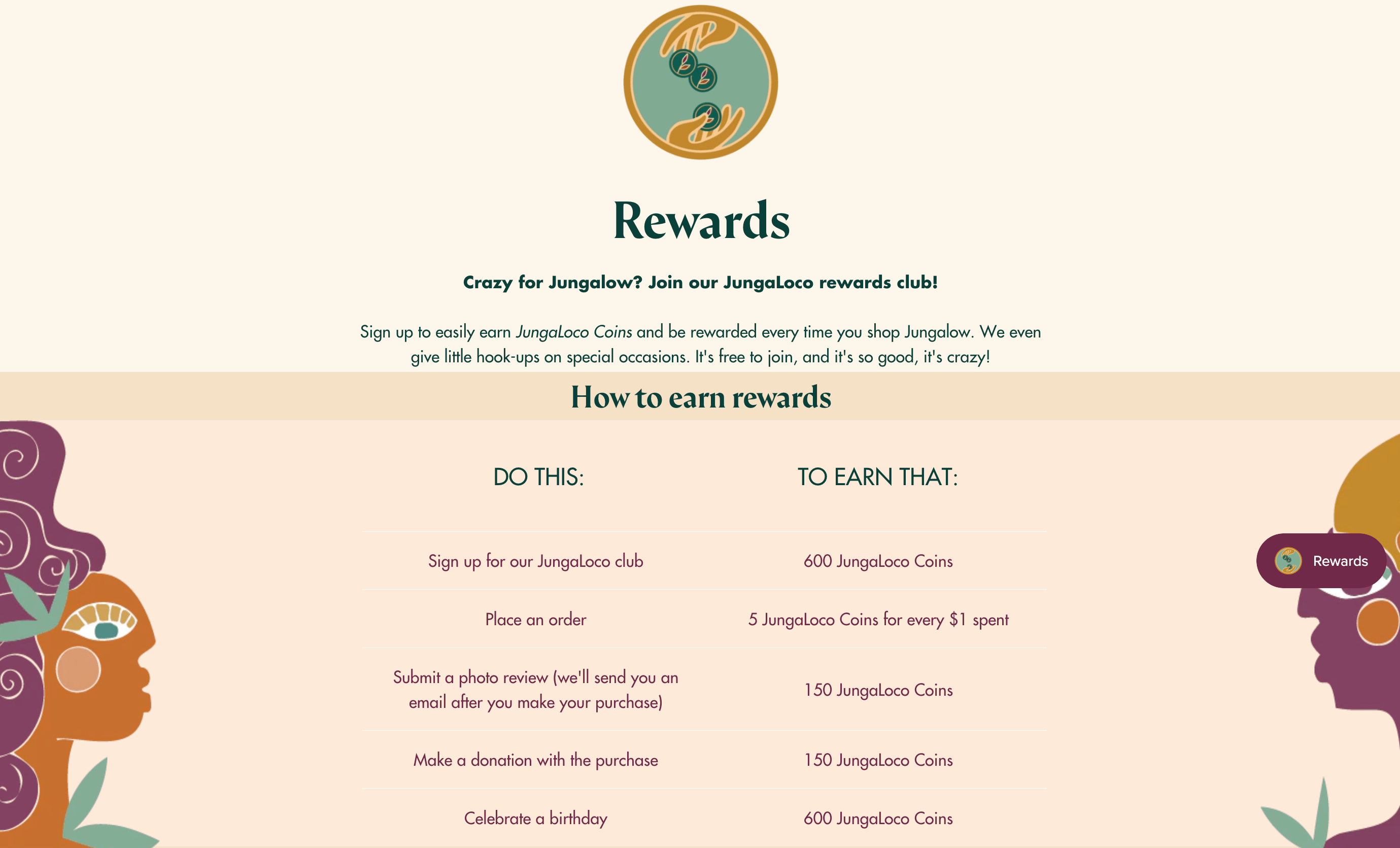 Home decor brand Jungalow has seen extreme success since launching its online store through Shopify Plus and integrating with Smile.io to create its Jungaloco Rewards program. Justina Blakeney launched her brand on Shopify Plus in 2017 after licensing her products to retailers like Anthropologie, Target, and Bath and Body Works.
Since then, Jungalow has seen 61% more sales, 12% more conversions, and 26.5% more returning customers. Through unique earning options like points for donations or ordering through the brand's app, Jungalow has been able to harness the power of Shopify Plus with Smile to create one of the best Shopify loyalty programs that work on any channel.
4. Maximize your VIP tiers and gamification efforts
When you think of the best Shopify loyalty programs, they all have one thing in common—they're exciting! One of the best ways to keep customers engaged is by offering a VIP program with different tiers to work towards.
A tiered VIP program is great for Shopify Plus brands to reward their best customers through increasing rewards, statuses, and perks. The exclusivity associated with the highest tier is often a powerful enough motivator on its own to keep customers coming back for repeat purchases.
🎮
Gamification
is the process of taking something that already exists—a website, an enterprise application, an online community—and integrating game mechanics into it to motivate participation, engagement, and loyalty.
Add in elements like progress bars or badges to gamify the experience. With a VIP program, you can offer more attractive rewards for your best customers to encourage even higher purchase frequency or AOV. Giving your customers exclusive rewards like early sale access or invitations to events creates an intangible reward that money can't buy.
You can even go as far as to create products that are only available for your best customers. Through Shopify Plus, you can hide certain products from your regular inventory so that they are only visible and available for your top-tier customers as loyalty program rewards.
5. Use loyalty program data to tailor customer communications
We've covered how loyalty programs can increase your profitability by increasing average order value and purchase frequency. But one of the least talked about (and most valuable) benefits of a loyalty program is the wealth of first-party data that it provides.
Loyalty programs give you additional insight into your best customers' spending habits, preferences, and shopping behavior. For instance, monitoring what rewards are redeemed most often gives you intel into your customers' perception of your brand. Luxury brands may see customers saving points to redeem an exclusive product instead of a free shipping coupon whereas a discount store may see customers jumping at that first available reward.
This data becomes even more valuable when you offer product rewards. If you want to do market testing of a new product before releasing it, offer it as a reward through your program. Your members' reactions help you gauge interest and demand so you can adjust inventory accordingly.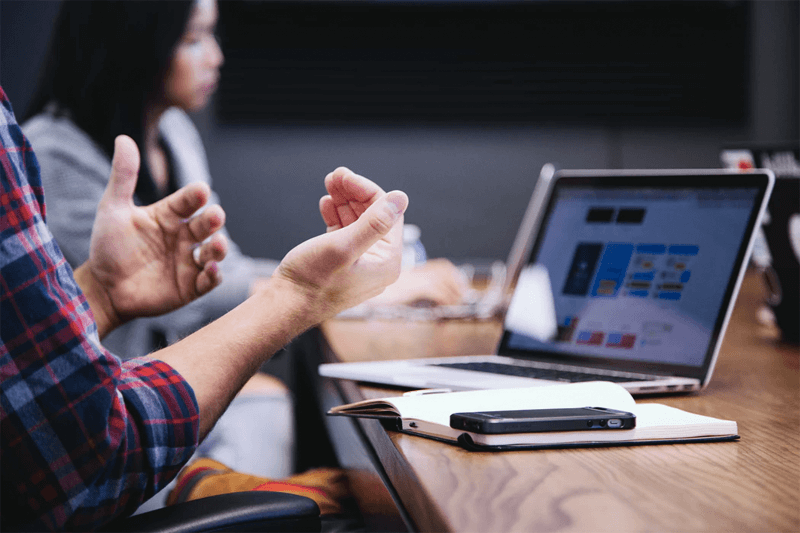 You'll also want to keep your eye on the redemption rate since a healthy reward redemption rate is a telltale sign of a loyalty program's success. If you see your redemption rate below the industry average (13%), you may want to reconsider your program configuration. Are your rewards too hard to reach? Are they motivating?
So why does this matter to Shopify Plus brands? Well, Shopify Plus seamlessly integrates with all of the best ecommerce apps and software that you're already using. Combining your customer loyalty data with email, SMS, or customer service tools can help deliver a personalized customer experience.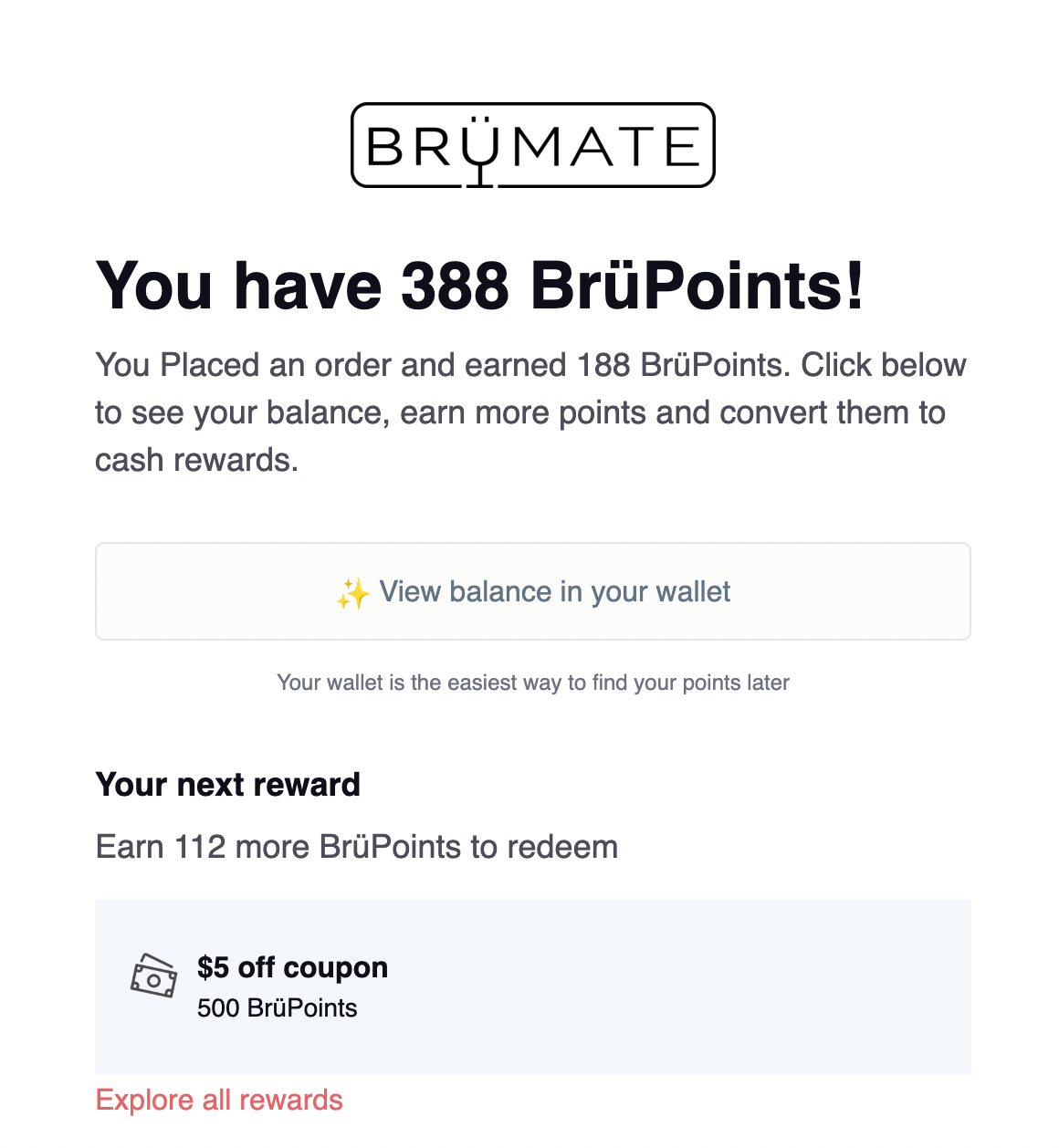 For example, you can use a Shopify Plus integration to automate email flows for different segments of customers based on where they are in the customer journey. If you base this on their purchase history, you can tailor your communications sending a different message to someone who has just purchased than someone who abandoned their cart or hasn't placed an order in months.
By integrating Smile into your ecommerce stack, you can also include a points balance reminder in every email communication you spend. This reminds customers that they have unused value and encourages them to return to redeem these points before they expire or make another purchase to get them that much closer to their next reward.
Adding value to your Shopify Plus loyalty program
Incorporating a loyalty program into your Shopify Plus brand has the potential to increase your profitability, build your brand community, and provide invaluable customer data. Convinced yet?
Get started by using these 5 Shopify Plus loyalty program strategies:
Embed points at checkout using the extension.
Add a loyalty landing page.
Offer rewards for omnichannel engagement.
Include a VIP program.
Use loyalty program data to personalize communication.
Launch a loyalty program on Shopify Plus
Choose the best Smile.io plan for your brand.