If you're at all familiar with Canadian culture you've probably heard of the largest coffee chain in the country: Tim Hortons. Despite being a national favorite, up until very recently they were one of the few national coffee chains that didn't offer any kind of reward or loyalty program for their customers.
Now, they've finally launched the long-awaited Tim's Rewards program, but is it enough to compete with their major competitors? With brands like Starbucks and McDonalds zeroing in on effective loyalty programs, Tim Hortons is up against some steep(ed) competition.
Let's take a look at what this program looks like and find out if it's been worth the wait or if it's simply too little, too late.
Not simple enough to make joining easy
Since punch and stamp card loyalty programs are extremely popular in the fast food industry, you're already familiar with how they work. The main reason this type of rewards program is so widespread is because they're easy to understand. All you have to do is make a certain number of purchases in order to get something for free. This simplicity is what makes it so easy and appealing to start using.
The easier a program is to understand, the easier it is for customers to join.
Unfortunately, Tim Hortons doesn't seem to have designed their program structure with simplicity in mind. Even though the program only requires 7 purchases to earn a reward, they also added a bunch of rules and stipulations like limiting earning to certain purchase amounts, and excluding many baked goods from being eligible for earning. As a coffee shop loved almost as much for their baking as their coffee, this is an interesting move.
It's hard to get customers excited when they have to read all the fine print
This labyrinth of program rules is what makes Tim's Rewards seem so lackluster compared to their biggest competitor in the coffee and breakfast space: McDonalds. Even though McDonald's McCafe only rewards with free medium coffee while Tim's Rewards members can earn coffee, tea, or a baked good, it is much simpler. Not only that, but they also include the sticker card as part of the cup!

This convenience is a big problem for Tim Hortons because they require the exact same number of purchases to earn a beverage as McDonald's does. As a result, customers trying to choose between Tim Hortons and McDonalds are more likely to choose McDonalds. After all, why wouldn't you buy your coffee from a brand that makes it easy for you to earn rewards and keep them organized?
Despite being able to offer better rewards than their competition simplicity is still key when launching a new program to attract and attain new customers. Unfortunately, from the way Tim's Rewards is designed, Tim Hortons didn't get the memo.
No motivation to get members engaged
The best reward programs typically have more features than a simple stamp card. However, if you're going to add more to your program it should be to create more ways for members to engage with your program. The more your members are engaged, the more they will realize the value of your brand and build the emotional relationships that inspire true loyalty.
Additional program features should be used to motivate member engagement
This is another area where it seems that Tim Hortons missed the mark. Clearly they wanted to step up their program by developing a dedicated mobile rewards app and including bankable rewards. However, in spite of these perks the new program has several layers of complexity that don't seem to do anything to motivate engagement.
Rules like limiting how often customers can earn and redeem rewards don't add anything to the customer experience, backpedaling on what would have been a forward thinking program. These types of conditions will prevent members from getting excited about engaging with the Tim's Rewards program at all.
Motivating member engagement is key to building loyalty that lasts
In comparison, Starbucks has mastered the art of customer engagement. Having created one of the best rewards experiences out there, they continue to roll out updates to the Starbucks Rewards program that create even more ways for their members to get involved!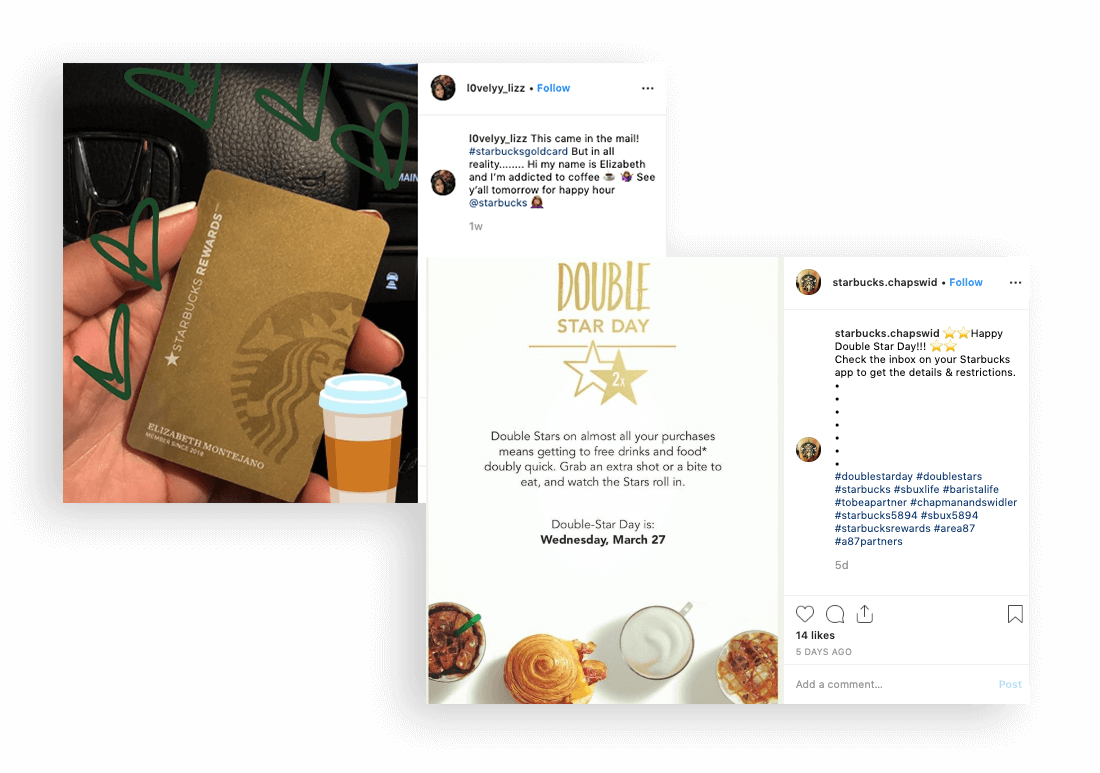 In both the current and upcoming versions of their rewards, Starbucks has shown that they know the importance of getting members engaged. Through games that encourage members to log into their app every single day and making it fun to post about their program on social media, Starbucks has continuously used their rewards to create emotional relationships.
A better member experience can balance out increased complexity
If Tim Hortons was hoping to use their program to create engaged, loyal members like Starbucks, adding so many stipulations achieves the opposite effect. By having so many rules, it actually creates a barrier to getting members excited about engaging with the program. In this case, the barrier is big enough that it will prevent the program and brand community from growing organically.
Customers are better off sticking with a program like Starbucks' that really values them as members, and shows it with every interaction!
Stranded in the middle of being over complicated and unengaging
Even though customers were excited to join Tim's Rewards when it launched, that excitement quickly died down. This shows that initial customer excitement isn't enough to build a community of devoted members. Even with a mobile experience and decent rewards selection, Tim's Rewards won't be able to inspire the emotional connections that breed long-term loyal customers unless they can make it a delight to join and motivating to engage with like their competitors.
While something is better than nothing, in the case of the new Tim Hortons reward program it might just be too little, too late.