In recent years, social media has proved itself to be highly valuable traffic referral channel.  The reason? People like to get visual. Studies have shown that image-based posts drive higher engagement rates on Facebook and Twitter than text-only posts, making platforms like Pinterest and YouTube extremely effective marketing tools.
Instagram, however, truly rules the roost for this type of engagement. People are sick of unrealistic branded content with airbrushed imagery showing models using products in pristine, sterile environments. On Instagram, for the most part, it's real people sharing images of their real lives. This is user-generated content (UGC) at its best, and brands have found the most success with content that matches this authentic, lifestyle-oriented vibe.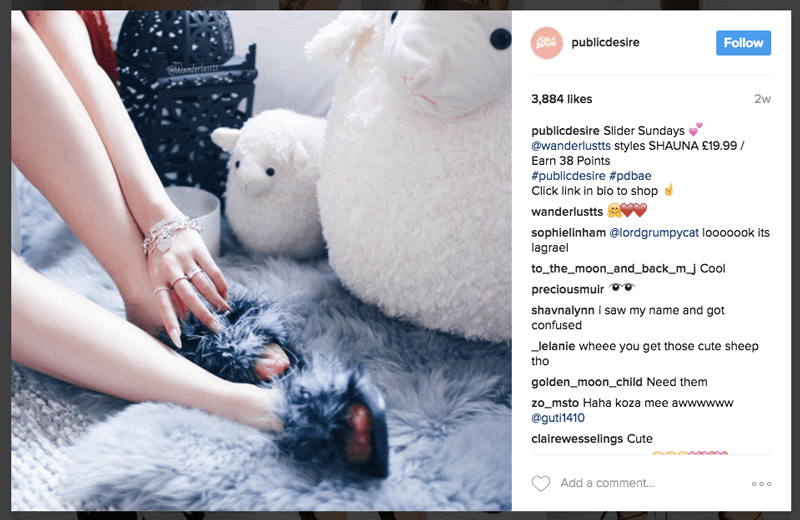 While understanding hashtags, followers, scheduling, and bio links is important, I'm going to go beyond the basics to show you how to take advantage of Instagram's high engagement rates in order to sell more.
Here are five killer Instagram features to experiment with right now.
Go Live for Maximum Immediacy
Imagine that one of your followers is in two minds about buying your product. They like the look of what you're offering and they feel good about what your brand stands for, but they aren't sure about actually making a purchase. While they're browsing Instagram, your live video pops onto the screen. You showcase the exact product they've been considering, demonstrating its quality and beauty while injected with a sense of immediacy that only live video can offer. Now, this potential customer is all the more likely to pull the trigger and place that order.
Used by 100 million people daily, Instagram Live allows you to create a live video broadcast to your followers.   Unlike Facebook Live and Periscope, videos disappear as soon as the broadcast is over – which cultivates a sense of urgency for customers to stream it. You can also see comments and likes from your followers during the broadcast, giving you immediate feedback on your products. This real-time feedback loop gives you the opportunity to directly engage with your customers, creating real relationships that positively impact your brand's image.

Keeping Control of Your Broadcast
Whenever you broadcast live, there's always the risk that unruly audience members may try to highjack it. Adding comment filters is a great way to keep them under control, and the best part is it's surprisingly easy!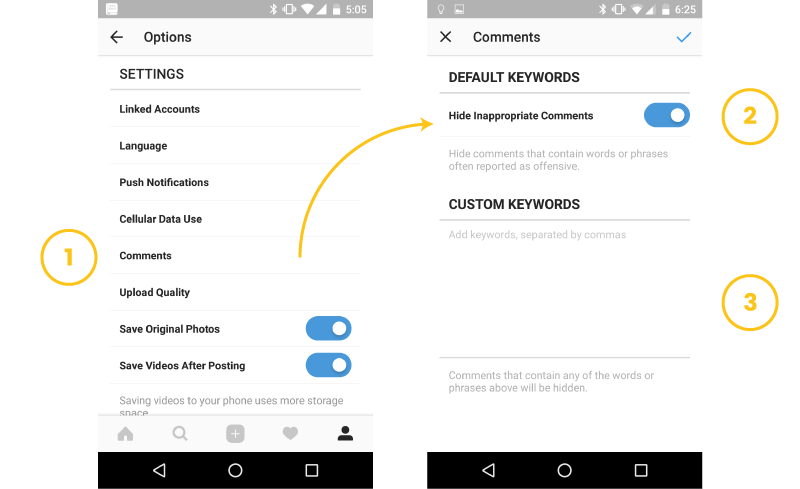 Under Settings, tap Comments
Right swipe Hide Inappropriate Comments
Add the words you want to block under Custom Keywords
From your account Settings, you simply need to select Comments and select Hide Inappropriate Comments. From here, you can add any of the custom keywords you would like blocked from your stream's comments, keeping unruly audiences at bay.  With these settings on, anyone who posts a comment with a blacklisted keyword will see their comment appear in their app but it won't appear during your broadcast. It's a simple and effective way to keep control of your live stream and keep it on track.
Making the Most of Instagram Live
Starting a live stream might sound intimidating, but there are many ways you can use this feature to your advantage. Are you releasing a new product? Why not hop on Instagram live and show it off? Similarly, why not hold a live chat or Q&A session so that your followers can get to know you better?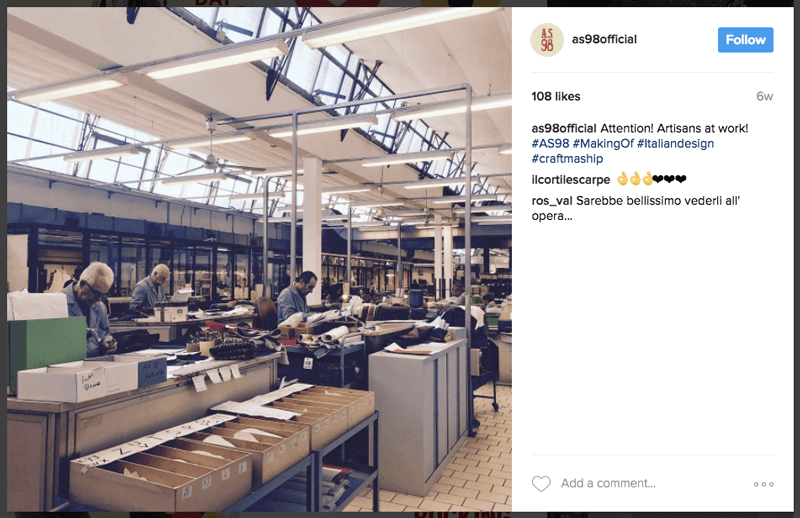 Taking your customers behind the scenes – like AS98 – is another great way to introduce them to a different side of your brand. These types of content help you build a connection with your followers that intimately reveals who you are and what you do, developing relationships built on a real understanding of the value your brand has to offer your customers.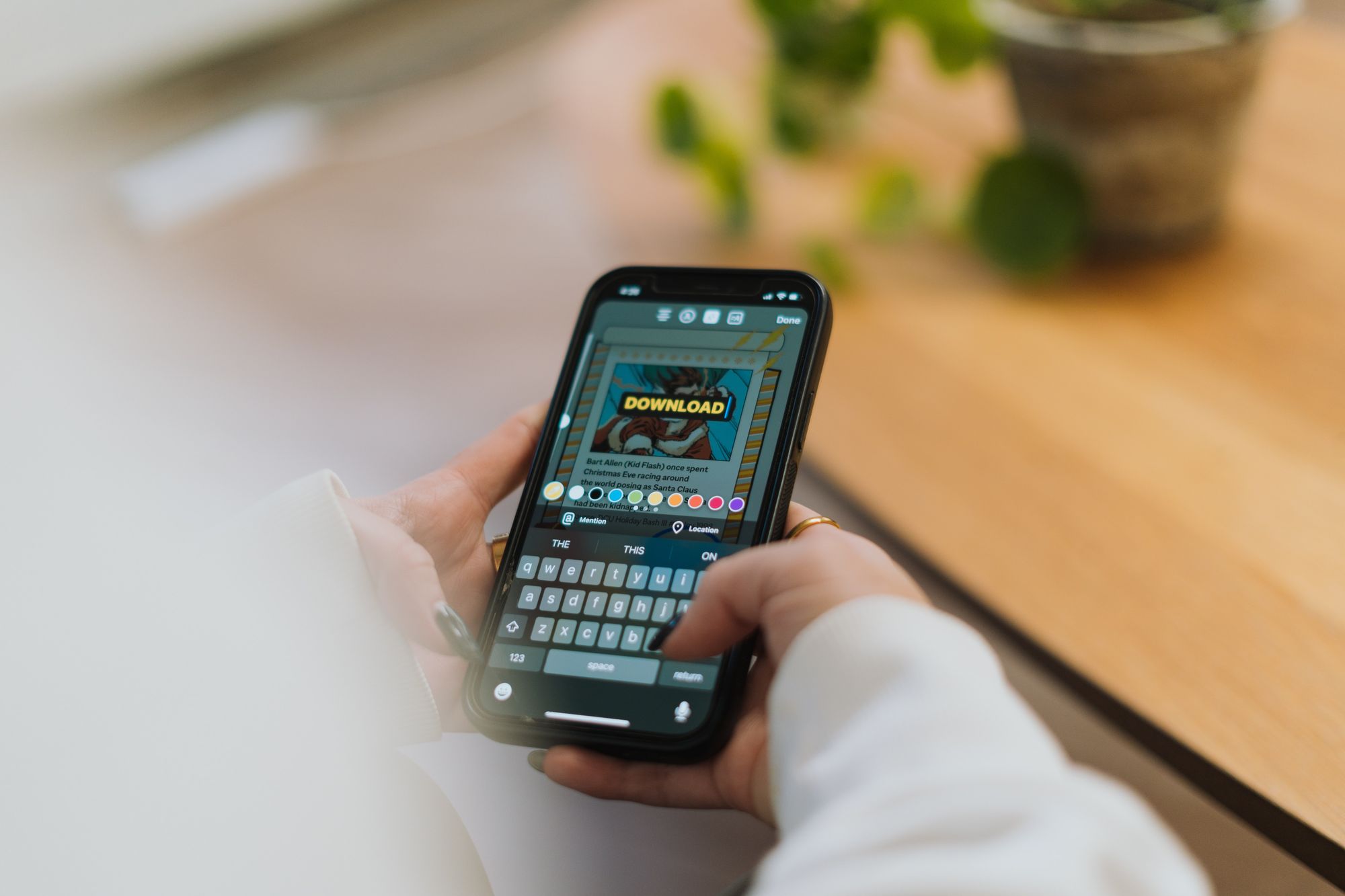 Create Immersive Collections with Instagram Stories
While the traditional use of Instagram involves posting one image at a time, Instagram stories allows you to share a series of photos and videos all at once, while avoiding the pitfall of over-posting to your accounts.
Everything you share in a Story appears as a slideshow, allowing your followers to tap through them quickly. It's accessible for 24 hours only and can be enhanced by text, drawings, filters and even clickable links.
This process is remarkably similar to Snapchat, making it one of the fastest-growing up and coming social media tools at your disposal.

Cross-Posting Stories to Multiple Channels
Once you start using Instagram Stories, you're bound to encounter situations where you want to use a Snapchat filter or share the same images on both your Snapchat and Instagram accounts.  Thankfully, this is one of the few situations in life where you can have your cake and eat it, too!
The process for sharing a Snapchat story on Instagram is surprisingly easy:
In Snapchat, go to Settings > Memories > Save To and tick the option to Save Stories to your camera roll.
Post your photos and videos to your Snapchat Stories, as usual, and then select which ones you want to migrate and tap Save on the bottom right.
In Instagram, go to Stories in the top right, swipe down on your screen to reveal your camera roll, and find those media assets that you want to include.
By saving your Snapchat Stories to your phone's memory card, you're freeing up your content to be shared wherever and whenever you want!  This gives you oodles of options for creating and sharing content, allowing you to reach the widest audience possible without having to remake the same messages over and over again.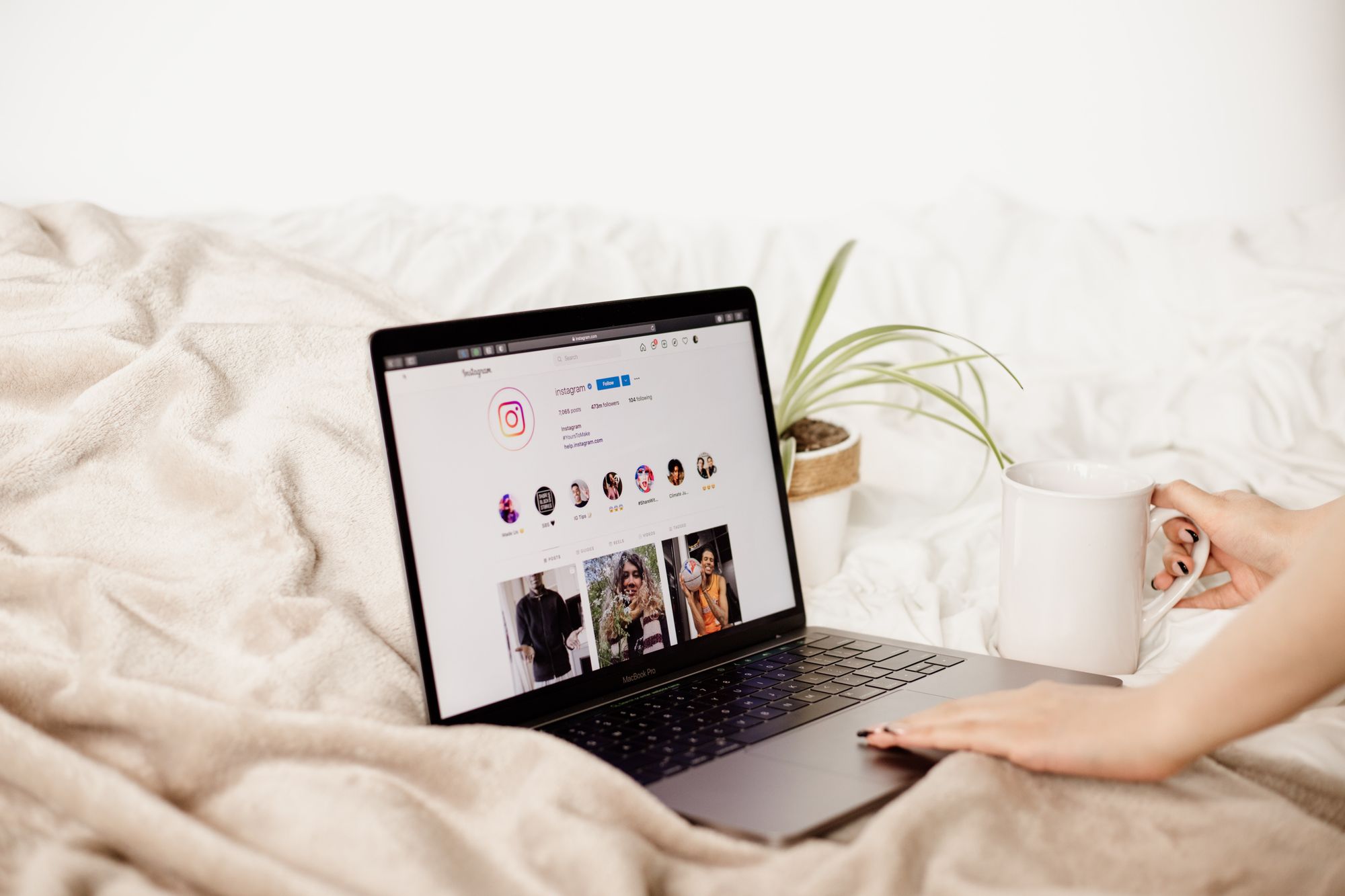 Making the Most of Instagram Stories
Instagram Stories are especially powerful for building anticipation ahead of sales promotions. You can do this by recording a video with the date of an upcoming product rollout featured prominently, showcasing relevant designs, or simply asking who's excited about it. You can also use Stories to take your audience behind the scenes. Record clips of products in the making, your team, or sold items being prepared for shipping.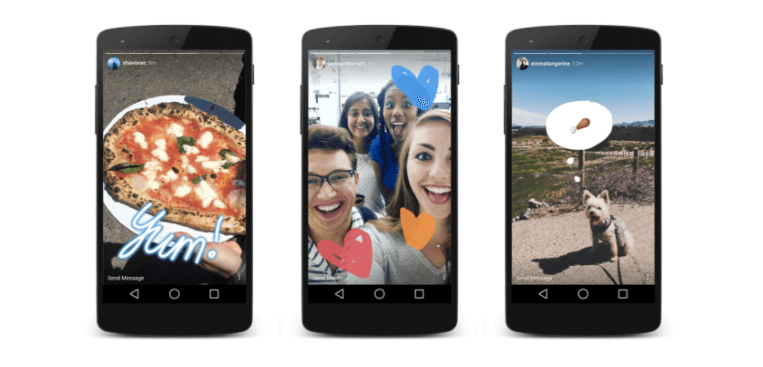 Whatever type of Story you look to create, make sure you use the built-in urgency associated with the format to your advantage.  Why not try promoting a 24-hour special offer by showcasing it in Stories and adding a link to it in your bio?  When the Story disappears, so does the offer. Communicating important messages like these with temporary content will motivate your customers to engage quickly while creating significant purchase intent, driving up sales and customer engagement.
Selling Directly From Your Instagram Bio
Your Instagram profile page is a great place for customers to get to know you.  It's also a great place to advertise your online store!  Unfortunately, Instagram currently doesn't give you many sales opportunities.  With only one link allowed in your bio and none in captions, it can be tricky to direct customers to your website.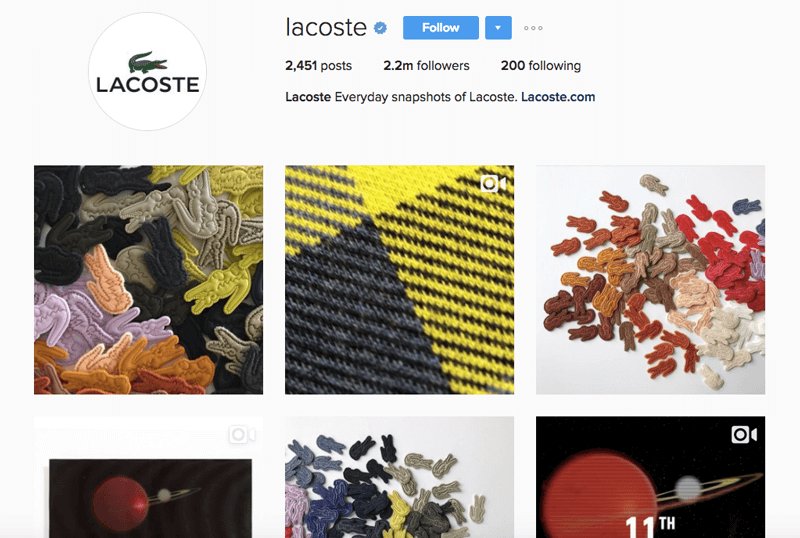 Though Instagram will roll out its own shoppable posts solution in late 2017, third-party platforms can already provide viable workarounds.  These apps provide a bridge between Instagram's walled garden and your ecommerce site, allowing for a seamless discovery and shopping experience.
With this solution in place, shoppers simply click through from your bio and land on a shoppable version of your feed that closely resembles Instagram's iconic interface. From there, customers can see your products and click through to your site to buy.
Infuse Your Shoppables with Social Proof
Social proof can have a huge impact on your store's profitability, with customer reviews being one of the most impactful.  While there are a number of apps out there to help leverage user-generated content, Yotpo is by far one of the best.

This is due in part to their recently launched Shoppable Instagram solution.  The advantage of this solution over others on the market is that it helps increase clickthroughs to your product pages.  It does this by  by dynamically grouping average product ratings and the number of reviews each of your shoppable posts has received.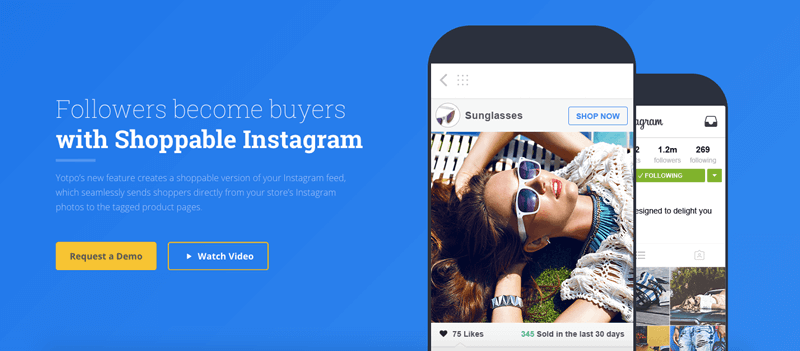 This data is endlessly valuable for helping you determine which of your products will have the biggest impact on your target consumer market.
Making the Most of Shoppable Instagram
Most of the shoppable Instagram solutions on the market allow you to showcase (and sell) several products in a single post, giving you lots of room to get creative with the number of products you show off at once.  But remember – nobody likes a cluttered screen.  Content creation is key to your success.
Working with Yotpo also gives you the opportunity to tag your products.  These tags give you room to include additional product details and direct links to product pages in each of your shoppable posts. Invest time to make sure your entire product catalog appears in your Yotpo settings.  That way, you can can add shoppable posts on the fly by simply associating product tags with each Instagram image as it goes up.

With these tools in your arsenal, your Instagram feed not only diversifies but also becomes more actionable for your customers.  Who needs filters when you've got endless sales potential, right?
Sell Smarter with Business Profiles and Analytics
When users speak, Instagram listens. That's why this past summer, the platform rolled out their much-anticipated Business Tools that can help you market your ecommerce business.  From your most commonly-used hashtags to follower growth and demographics, Instagram provides you with the data you need to drive engagement.

Making the Most of Business Tools
With access to analytics, you can refine your posting strategy on the fly. Reference the data on what posts are popular, which hashtags are driving the most views from non-followers, and plenty of follower demographics. Use this information to create posts primed to increase sales and engagement. Try taking a high-performing post and turn it into an Instagram ad from within the Insights module. Just select the post, define the audience, and choose how long you want the ad to run.
All that being said, one of the best features of Instagram's Business Tools is definitely the Connect buttons.  Now, you customers have the opportunity to email, call, or text you, giving you the chance to engage with them in order to build interpersonal relationships.  These relationships can make all the difference for your brand, creating a valuable switching barrier that keeps your customers coming back time after time.
Attract Attention with Ads That Move
Studies have shown that shoppers who watch videos are found to be 1.81 times more likely to buy featured products than those who don't. Instagram recently decided to double the duration of supported video ads from 30 seconds to a full minute, which is the social media equivalent of a feature film.

However, brands have been somewhat slow to adopt to this format, with one index estimating that only 26% of the ads on Instagram are videos. This means that you still have a great opportunity to wow people with moving content in their feeds.  Simply create an ad using a Facebook Ads (or equivalent) account, and select Instagram as the platform it will be shared on.  The beauty of this approach is that the ad appears like any other post, making it less intrusive or obvious that it's an ad.

Making the Most of Video Ads
Kinetic video ads and sponsored videos can get more eyeballs on your products – especially if you're offering a discount.  While "hard sell" marketing tactics don't generally work well on Instagram, you can always trial these techniques for a five-day period to test the relevance for your ecommerce business.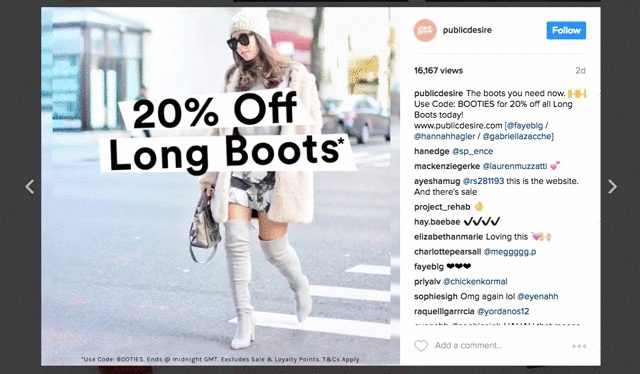 The most important thing to remember is that video ads don't always have to be selling something.  Video is an outstanding tool for simply building an audience, too. Showing customers how your products come to life or introducing them to your brand culture can really diversify your brand and what it's offering, getting your customers excited to see what you're going to post next.
Next Steps for Instagram Success
Now that you know what's possible with Instagram, take a minute to really consider whether you're currently taking full advantage of your Instagram profile. Chances are you're not, which means you could be leaving thousands in sales on the table. Visual social media marketing doesn't seem to be a mere fad, and when it's used properly Instagram gives you the chance to drive your engagement rates skyward.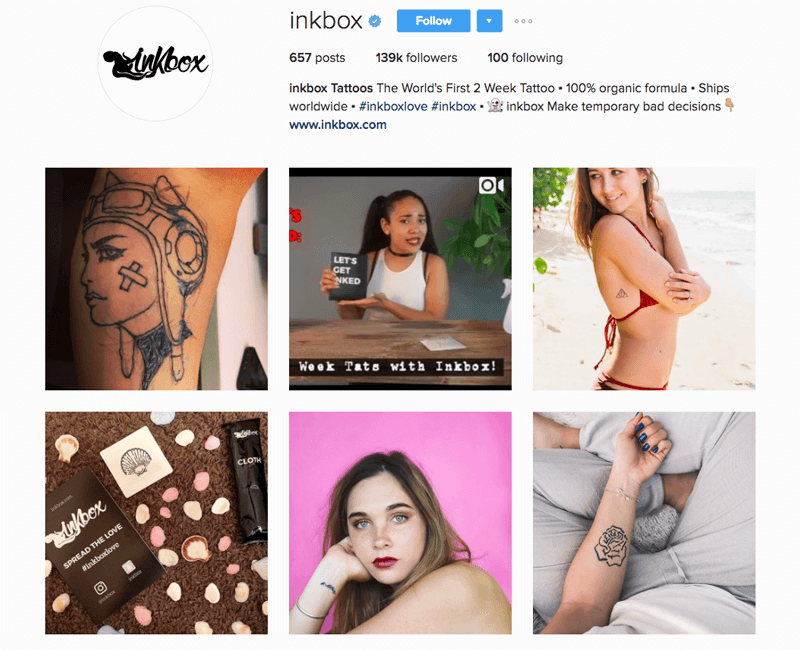 So when it comes to Instagram marketing, there's not time like the present!  Start by choosing one innovation from this list and get experimenting! Test the waters and I guarantee you'll find a formula that works perfectly for your business.