Customer acquisition is often viewed as one of the most expensive aspects of any brand's success. When most marketers think about customer acquisition they associate it with expensive advertising budgets and deep discounting. However, there are several ways that you can sustainably acquire customers without spending a fortune.
Sustainable customer acquisition is all about implementing strategies that will build a connection with your customers and increase their customer lifetime value. We'll share 7 of our top customer acquisition strategies that will keep your customers coming back for the long-term.
Incorporate referrals into your brand's loyalty strategy
Customer referrals are a great way to organically increase your customer acquisition at a low cost through word-of-mouth marketing; you can incentivize customer referrals through a loyalty program. Rewarding both customers who refer your brand and those who are being referred to is a great way to improve your customer acquisition and retention at the same time.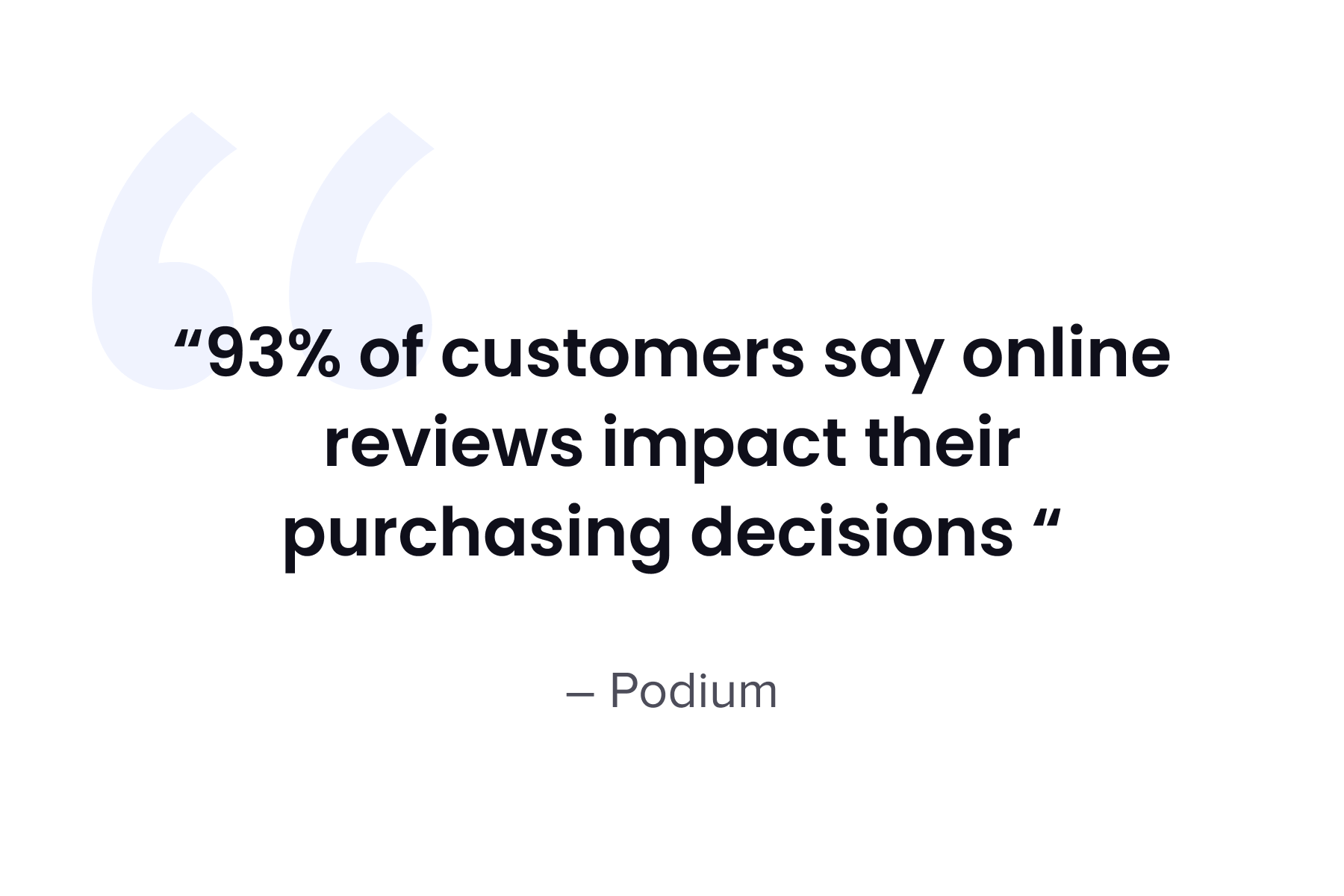 The logic behind customer referrals lies in the concept of social proof, which is a psychological phenomenon where people assume the actions of others in an attempt to reflect correct behavior for a given situation. In other words, customers value the opinions of other customers. Incentivizing customers to share your brand on their social media or to leave product reviews on your website are great ways to build authenticity and credibility around your brand, which in turn will encourage other shoppers to discover and make a purchase at your store.
When shoppers become brand advocates and recommend your products to their friends, you will see an increase in your loyal customer base, meaning guaranteed success in the future.
Make a good first impression with great web design
One of the most important factors for any online store is having a great online web experience. For any ecommerce store, your website is the most direct link you have with your customers, so you want their first visit to be memorable!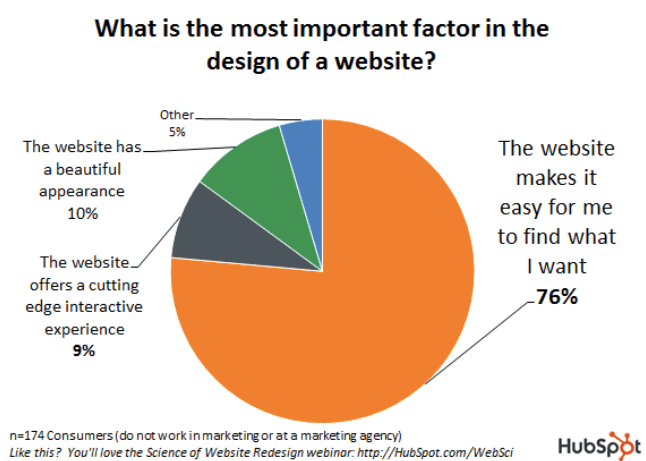 Creating a great website that is easy to navigate, is on-brand, and provides value to your customers will help you stand out. If a customer is browsing through several websites, you can improve your customer acquisition by being the one that offers the best online experience. You can achieve this by implementing certain value-added aspects to your website like new product release sections, search bars, clear navigation bars on every page, a clean design, and interactive customer service chats.
With hundreds of online stores, customers have an endless supply of options to buy from and they'll choose the one that provides the most value.
Stay up-to-date by updating content regularly
Value-added marketing—such as online blogs, YouTube channels, and educational ebooks—are great ways to help customers discover you. Incorporating these strategies into your marketing strategy allows you to improve your search engine optimization to help customers discover you when searching for something related to your brand.
While creating great content is important, updating your well-performing old content is equally as important. This will tell search engines that the content is still relevant, so it will continue to perform well if search engines see it's still valuable. According to a recent study, updating and republishing old blog posts with new content and images can increase organic traffic by as much as 106%. While publishing fresh content is important, don't let your hard work go to waste—updating old content allows your great posts to stay relevant and continue drawing in new customers.
Engage in partnership marketing and use your online resources
Offering an online store that provides all the features your customers are looking for will help you stand out from the crowd, leave your customers feeling satisfied, and bring them back again. You can do this by building integrations with relevant marketing apps.
The good news is that if you're running a store on a popular ecommerce platform like Shopify, BigCommerce, Wix, or WooCommerce, there are many customizable apps that you can use to enhance your customer experience. With hundreds of marketing apps, you can use tools for several aspects of your business ranging from email marketing to customer reviews.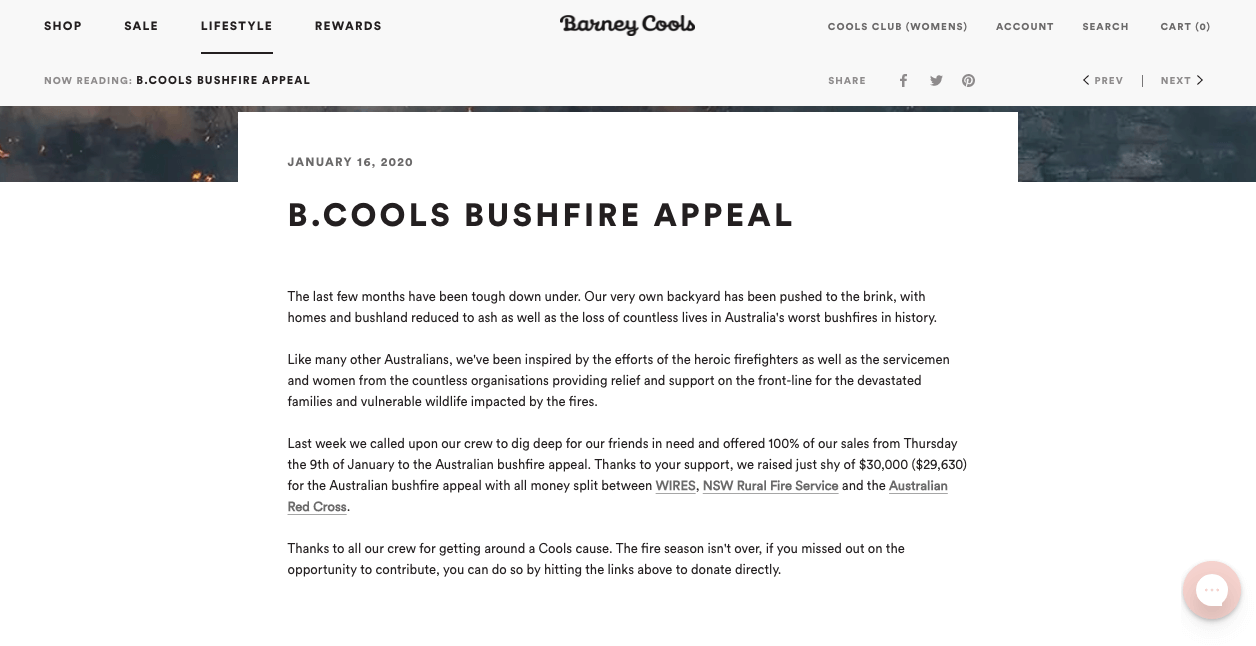 Another great strategy is to engage in partnership marketing or co-branding, which involves working with other like-minded organizations to promote your products, brand, or values. This will ramp up your acquisition efforts by giving you access to a whole pool of new customers.
Take Australian mens clothing brand Barney Cools for example. In support of the Australian bushfires, Barney Cools took part in partnership marketing to play their part with this worthy cause. Partnering with brands that align well with your mission will introduce you to a group of customers that understand and appreciate your brand's values.
Through resource sharing, partnership marketing is a great way for small businesses to compete against the large ecommerce giants.
Build your online brand community with social media
Not surprisingly, increasing the number of ways that customers can discover you will positively impact your customer acquisition. Using social media strategies like branded hashtags and dedicated customer groups are a great way to build your online brand community. If we take a look at Barney Cools again, the 7000+ "#BarneyCools" Instagram posts make it clear that customers are proud to share their brand devotion online. These online communities attract customers and fulfill their need to feel like they belong to something.
While social media is a great medium to publicly promote your brand community, there are several channels you can use to strengthen it including email marketing. When a shopper first visits your website there are a few ways you can convert them into a customer. Capturing a shopper's email gives you access to that customer wherever they are, even after they leave your site. Effective email marketing requires strategic decisions that add value to your customers and builds a connection with them.
Including product recommendations in your emails based on the items shoppers add into their carts allows you to stay relevant in their minds while adding a personal touch. Email marketing is also a great place to show off your loyal customers. Including user-generated content like customer photos, reviews, or stories will help connect your customers with one another through their very own inbox.
Having a group of passionate brand advocates is one of the strongest acquisition marketing tools in itself.
Host giveaways and contests to excite customers
Believe it or not, one of the best ways to get new customers to try your products is to give them away for free. Although customer acquisition is usually measured in terms of new customer revenue, sometimes your customer acquisition cost can actually benefit by investing some money initially. Online product giveaways and contests are a great way to build excitement around your products and brand for both existing and potential customers.
Online giveaway campaigns are only as successful as their promotional strategy though: you need to ensure that you are communicating these contests to your target audience in an effective way. There are several promotion strategies, ranging from social media posts, website landing pages, to dedicated email campaigns.
Online contests are also a great way to build your online presence. According to a study by Tailwind, Instagram accounts that held contests grew up to 70% faster than those that didn't. Clearly, creating excitement online is a great way to get people on-board quickly.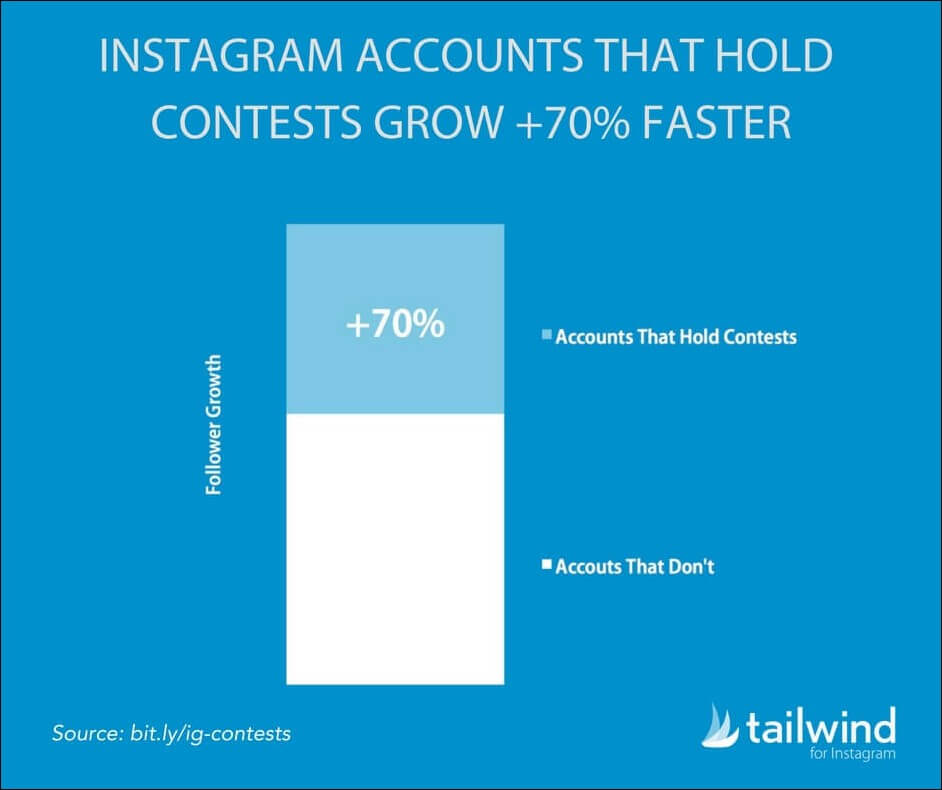 No matter what platform you select, it's best if you choose a medium that can be easily shared. When your customers share these campaigns you are indirectly increasing your brand exposure to new customers. Don't be afraid to give your products away the first time in order to keep your customers coming back for more.
Connect in person through pop-up stores and events
Even as an ecommerce brand, don't rule out the possibility of in-person customer acquisition. As we've mentioned before, there are hundreds of ecommerce brands online that your customers can choose from so one of the easiest ways to stand out online is to bring your brand offline.
If you have the capacity, running in-person events like pop-up stores and events can positively impact your customer acquisition, engagement, and retention. These types of events give your brand a more human element by giving customers a chance to see the people behind the brand they love. It's also a great tool to strengthen your brand community by giving customers a chance to connect with each other and bond over their shared love for your products. Hosting these pop-ups at community forums like small-business or ecommerce shows will help you get discovered by customers who may not have even heard of you before.
Don't underestimate the power of in-person connections.
Key Takeaways:
Incorporate referrals to organically acquire customers.
Enhance your customer experience with good web design.
Regularly update your content to stay relevant.
Partnership marketing gives you access to a wider audience.
Leverage social media to create a brand community people want to join.
Attract new customers with giveaways and contests.
Get discovered in-person through pop-up stores and events.
Transform your newly acquired customers into engaged ones.
Read 15 ways you can get your first engaged program member.