DICK'S Sporting Goods and Nike recently announced they would be taking their long-standing business relationship to the next level by partnering on customer loyalty.
Customers of DICK'S and Nike can now link their DICK'S' ScoreCard and Nike Membership loyalty program accounts to unlock exclusive products, events, and offers. These perks are available in addition to the rewards and benefits customers already enjoy as members of these loyalty programs individually.
What does this new customer loyalty collaboration between these two mega-retailers mean for the future of loyalty programs? Will DICK'S Sporting Goods and Nike score big or strike out? Let's take a look at what we know so far.
How DICK'S ScoreCard and Nike Membership are teaming up to score customers more
Welcome offer
Right from the get-go, customers are incentivized to link their Nike Membership with their DICK'S ScoreCard loyalty account to receive a special welcome offer. Customers who link their accounts in the DICK'S ScoreCard app will get a $10 ScoreCard Bonus Reward as soon as they make a Nike purchase of $50 or more.
This idea is great for two key reasons:
Starts the rewiring of shoppers' habits to reinforce the idea that DICK'S is the place to go when they want to buy Nike. "Where did I buy my Nike stuff last time?" Oh right, DICK'S Sporting Goods. Oh right, I get points for it!!" That's Rewards Psychology 101, folks.
Encourages customers to (A) connect their Nike and DICK'S loyalty accounts and to (B) make a Nike purchase. The initial Bonus Reward gets customers excited about earning points and keeps them invested in the loyalty program from the start.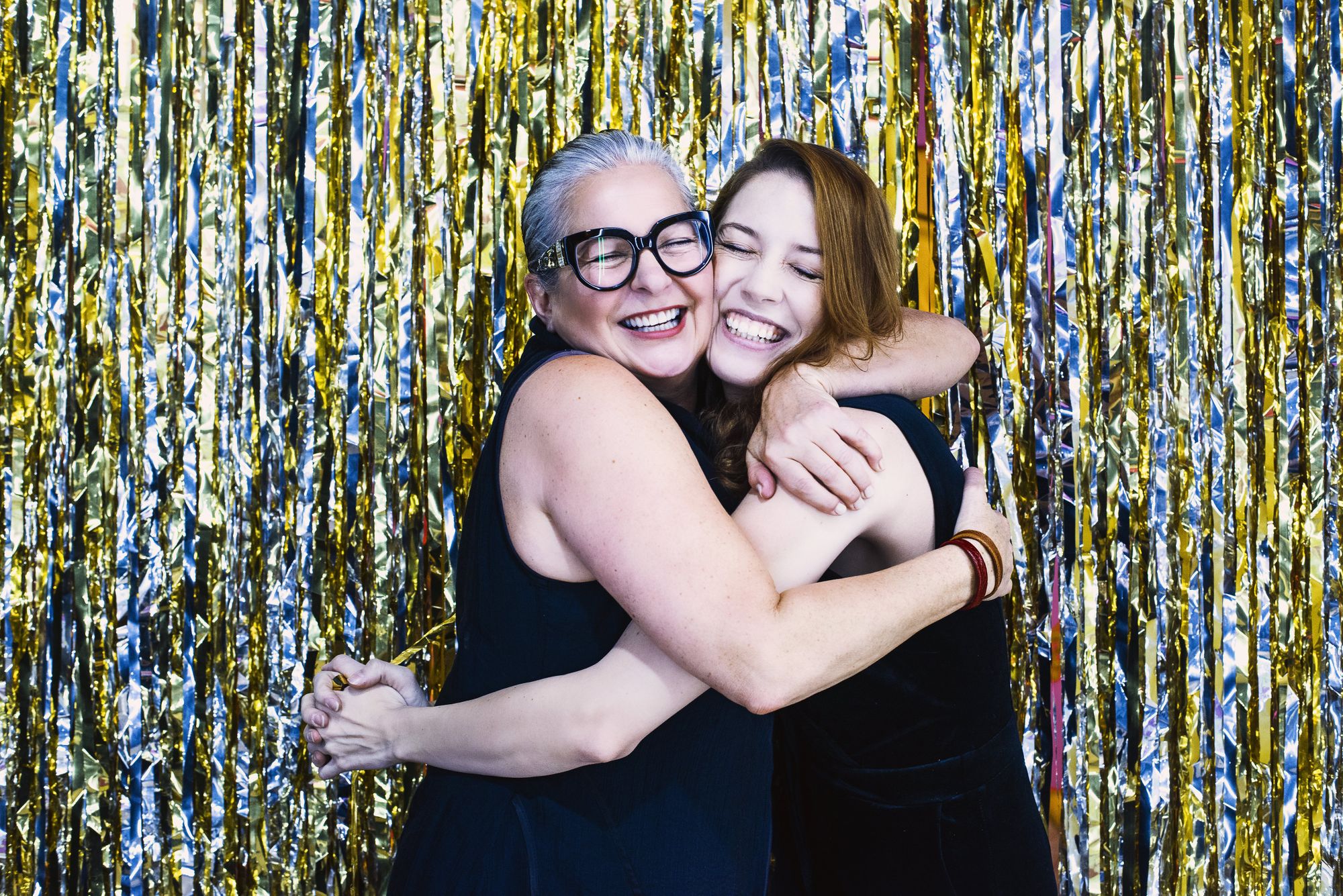 Exclusive product access
Customers who connect their DICK'S and Nike loyalty program accounts will be given exclusive access to the latest Nike launches and can shop an expanded collection of Nike styles. This member-only exclusivity is a really effective reward strategy for higher-end products, for which customers may be more interested in exclusivity than in discounts or transactional rewards.

Not only does the customer feel like they're being given something really special, but it strengthens Nike's identity as an innovative, cool brand—and, in turn, reinforces the idea of DICK'S as the go-to wholesaler to access Nike's most innovative and coolest releases.
Member-only experiences
Nike's Membership loyalty program has always focused on delighting their customers through highly targeted experiential rewards—like exclusive training sessions, advice from world-renowned athletes, and discussions on purchase decisions and training best practices from Nike's experts.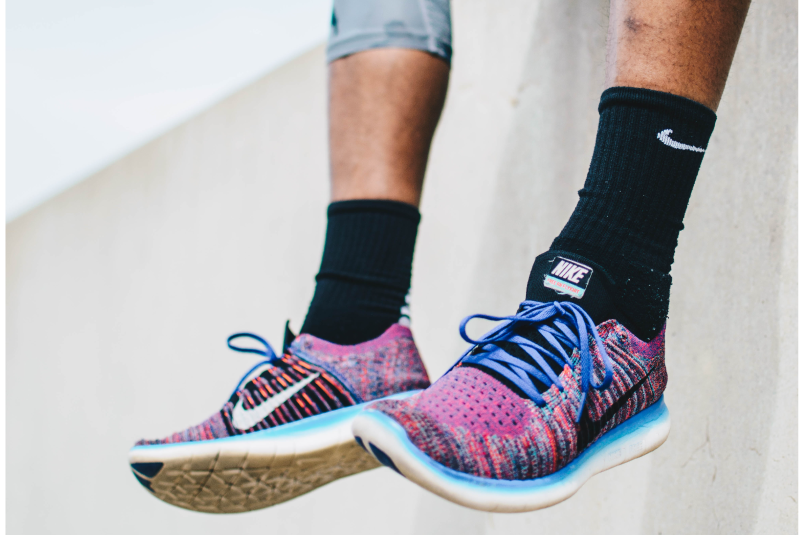 Nike is now taking the success they've had with experiential rewards one step further in its loyalty collaboration with DICK'S by creating one-of-a-kind in-person and digital experiences that feature both brands. New rewards for members of the loyalty program partnership will include in-store events at DICK'S House of Sport locations in Rochester, NY, and Knoxville, TN.
Experiential rewards are really effective in supporting customer retention because they create personalized memories that build long-lasting positive emotions. Customers will continue to associate with the brands with these positive emotions long after the event or experience is over.
The front runners of the DICK'S Sporting Goods and Nike customer loyalty collab
While it's still too early to tell how this customer loyalty collaboration will play out, there are a few reasons why we think it's set for success right out of the gate. Read on for our play-by-play (and to find out whether or not we ever run out of sports puns…)
Strengthen strategic partnership
This new customer loyalty partnership marks an important milestone in DICK'S and Nike solidifying their strategic brand relationship. It comes at a time when Nike has been cutting ties with the majority of its wholesalers, in favor of a more direct-to-consumer approach. By announcing this recent customer loyalty collaboration, Nike basically told all of its other wholesalers that DICK'S Sporting Goods is its MVP.
Organically grow brand community
In order to gain access to the member-only products, events, and offers, customers are required to be a member of both DICK'S ScoreCard and Nike's Membership loyalty programs. This 2-for-1 strategy that DICK'S and Nike have partnered on effectively leverages each other's respective customer bases to grow them into one, unified brand community.
In doing so, shoppers are incentivized to choose DICK'S as their Nike wholesaler, or to shop directly from Nike—either way, they'll get access to some all-star rewards. This assists Nike in their move away from wholesalers (aside from the ones they've identified as strategic partners) and positions DICK'S Sporting Goods as the go-to retail store for Nike lovers and athletes.
In fact, it's rumored that the DICK'S and Nike loyalty collaboration will soon allow customers to return items they've purchased from Nike's site to any DICK'S Sporting Goods brick-and-mortar store location. This move will further strengthen a customer's association between Nike and DICK'S and will contribute to a seamless omnichannel customer experience.
New channel to directly engage with customers
Since customers will have to download the DICK's ScoreCard app to connect their Nike Membership account, it gives the two retailers direct access to communicate with and market to their customers on an ongoing basis.
But couldn't a customer just uninstall the app after they get their welcome offer? Well, yes, but they might want to stick around. Both retailers have said they will continue to add new features and offers to the program going forward, encouraging customers to stay engaged and to watch for the latest rewards drops.
Turn repeat customers into loyal brand advocates
Both DICK'S and Nike really understand their customer bases—and how they overlap—and are using their new customer loyalty collaboration to build on their existing relationships. Essentially, they're joining their already strong brand communities together to create the ultimate brand community of loyal brand advocates—ranging from fitness lovers to hardcore athletes, and every sneaker-loving individual in between.
What's the final score?
Don't go dumping that Gatorade cooler just yet. We'll need to keep an eye on this customer loyalty collaboration as it continues to grow to see how shoppers respond to this innovative partnership.
One thing that's clear for now is that mega-retailers like Nike and DICK'S Sporting Goods—among many others— are investing big into customer loyalty.
Ready to start building brand loyalty?
The ball is in your court.