This is a guest post from Rebecca Kaelin of Logicbroker.
If you have not already implemented or considered implementing a drop ship model for your business, you are missing out on an opportunity to scale your online store. The American Society of Business and Behavioral Sciences reports 22-33% of internet retailers have adopted drop shipping as their primary method of order fulfillment.
However, many retailers opt to sell their own merchandise and drop ship supplemental products. Whichever route you choose, incorporating the drop ship practice will benefit your business as it is easy to get started, enables you to sell more and carry less, maintain your brand integrity, enjoy an error free cycle with the proper tools, and build an online marketplace.
The Benefits of Drop Shipping
1. Easy to Get Started
Getting the drop ship portion of your business up and running is a fairly simple process. There are plenty of platforms that provide you with names of legitimate and reliable drop ship companies and products such as World Wide Brands and Ingram Micro.  They even provide you with a list of "hot products" so you can add what has proven to be popular!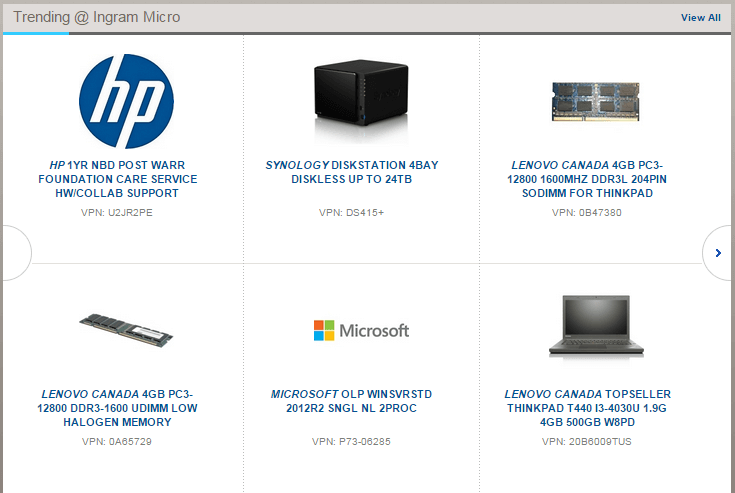 It is worth noting that you can add drop shipping to supplement your existing product offerings or have a business that is 100% drop ship. The choice is up to you!
2. Sell More, Carry Less
With the drop ship model, you can easily expand your product offering without purchasing physical inventory and taking up warehouse space. Instead, stores sell virtual inventory that lives and ships from suppliers directly to customers. With a larger product catalog, shoppers have a better product selection to choose from, and odds are you will see more items per order. In addition, by adding more product variety, you can attract new shoppers.
A study by the National Retail Federation reports that retailers who hold physical inventory only carry an average of thirteen percent of any manufacturer's product line. However, by supplementing their offerings with virtual inventory, retailers can sell full product lines.
For example, imagine you have a site that sells sun protective t-shirts. It's pretty safe to assume that your clientele is going to be conscious about safe sun activities. By adding complementary products like sun block, hats, sunglasses, and beach umbrellas to your site via drop ship suppliers, your UPT (units per transaction) will rise and so will your average order value!
3. Maintain Your Brand Integrity
Drop ship suppliers wills ship products with your branding (boxes, packing slips) so it appears the package is shipping from you.  By doing business with drop ship suppliers, you will have inventory in warehouses across the globe. This enables you to have fast ship times that will live up to or exceed customer expectations.
With services like Amazon Prime offering two day shipping, customers expect a pretty quick turnaround from the time their order is placed to the time it arrives at their door. When your suppliers are able to deliver on/ahead of time, customer satisfaction will increase. And since the customer believes the item came directly from you, they will view your brand more favorably and likely shop with you again.
4. Error Free Cycle With Proper Tools
While there are plenty of pros to drop shipping, a quick Google search will produce several cons as well. Indeed, there are some risks associated with drop shipping, but have no fear, as each potential problem has a simple solution! The most common "drop ship woes" are issues with inventory, supplier errors, hidden fees, and heavy competition. Inventory issues and supplier errors can be boiled down to poor communication between businesses.

Fortunately, there are plenty of solutions to automate communication. By adopting XML, EDI, or CSV your  procurement documents and inventory updates can be exchanged automatically and electronically. This eliminates the need for the manual creation of purchase orders or tracking information and enables inventory updates to be sent in real time to reduce the chance of backorders.
By utilizing trusted suppliers and having in-depth conversations with them, you can have a grasp of how the order cycle will be handled and who will pay what. Also, by researching your suppliers and choosing credible ones, you can weed out the scam companies that would likely charge you hidden fees. As mentioned earlier, it is very easy to get started with drop shipping. As a result, there are many companies to compete with. To differentiate your business and rise above your competitors you will want to consider having exceptional customer service, some unique products, and a great site.
5. Build an Online Marketplace
Marketplaces such as Amazon and eBay have transformed the eCommerce shopping experience. From one site, shoppers can virtually buy any product. As you scale your business and create relationships with more suppliers and manufacturers, you can create your own mini-marketplace.

With companies like Walmart and Best Buy opting to open up marketplaces on their online stores, there is a clear industry trend. By being a relatively early adopter, you can get a head start on establishing your business. As a smaller, unfranchised business you can market and sell to customers that favor independent businesses over big box retailers. Again, delivering outstanding customer support and a website that is easy to navigate, unique, and visually appealing will help you go up against Amazon, and win!
Get Started with Drop Shipping
Whether you choose to drop ship part of your inventory or the entirety of it, there are clear benefits to adopting the model. Increase your UPT, generate more sales, and grow your customer base, all while remaining lean!