Humans have been telling stories for as long as we've been around. Parents tell stories to help their kids fall asleep at night, coaches tell stories to inspire their teams to win the championship, and friends tell stories just to put a smile on your face. Why? Because people remember stories better than they remember most things. Stories make you feel something and allow you to be emotionally invested in the characters.
Brands recognize the importance of storytelling as well. Every brand has its own unique narrative of how they got started and why they do what they do. When a brand shares and demonstrates this in an engaging way, they are able to draw customers in for the long haul.
Brand storytelling is a tale as old as time and we've compiled a list of ten of the best brand stories to inspire your small business in your own storytelling.
Dove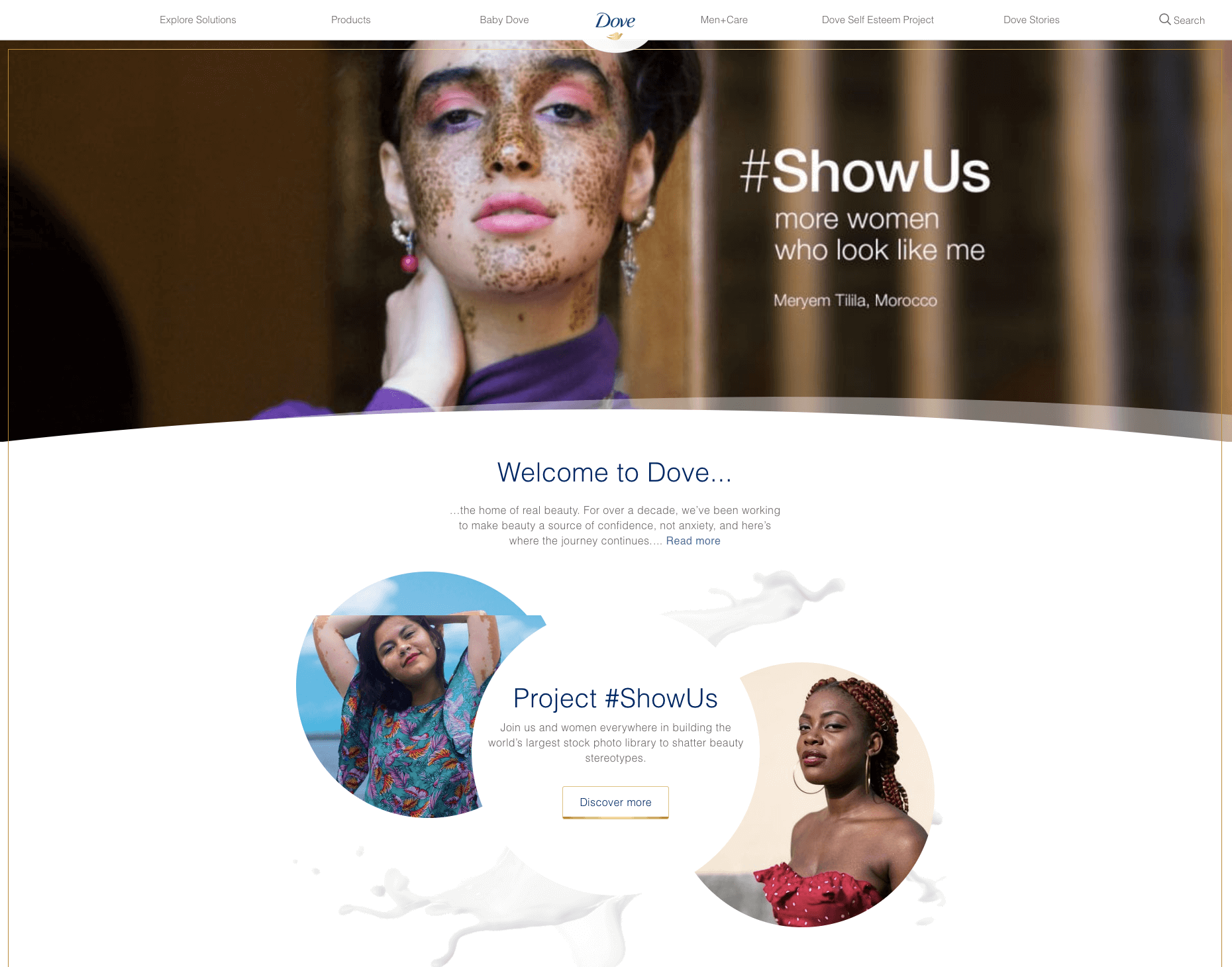 While there are thousands of brands that actively support social causes, Dove is undoubtedly one of the best examples. With several campaigns like their Real Beauty Productions and Project #ShowUs, Dove continually promotes real beauty through celebrating inner beauty and confidence in all women.
By sharing a message that resonates with people so deeply, they don't even need to market their actual products. It's no secret that shampoo, deodorant and body wash probably don't make you feel emotional, but Dove's continuously empowering campaigns definitely spark an emotional connection. Since loyalty is fostered through making your customers feel connected with your brand's values, Dove has shown that a purposeful commitment to your brand's story is just as important as a quality product.
Through empathetic storytelling featuring real people, customers are able to see themselves in Dove's powerful advertisements. By building a brand that celebrates every type of woman, Dove's narrative engages a diverse group of people. With highly emotional messages, they are able to foster loyalty by building a true bond with their customers.
What can you learn from them?
Cause-related marketing can cause customers to think of your values even before your products.
Polaroid Originals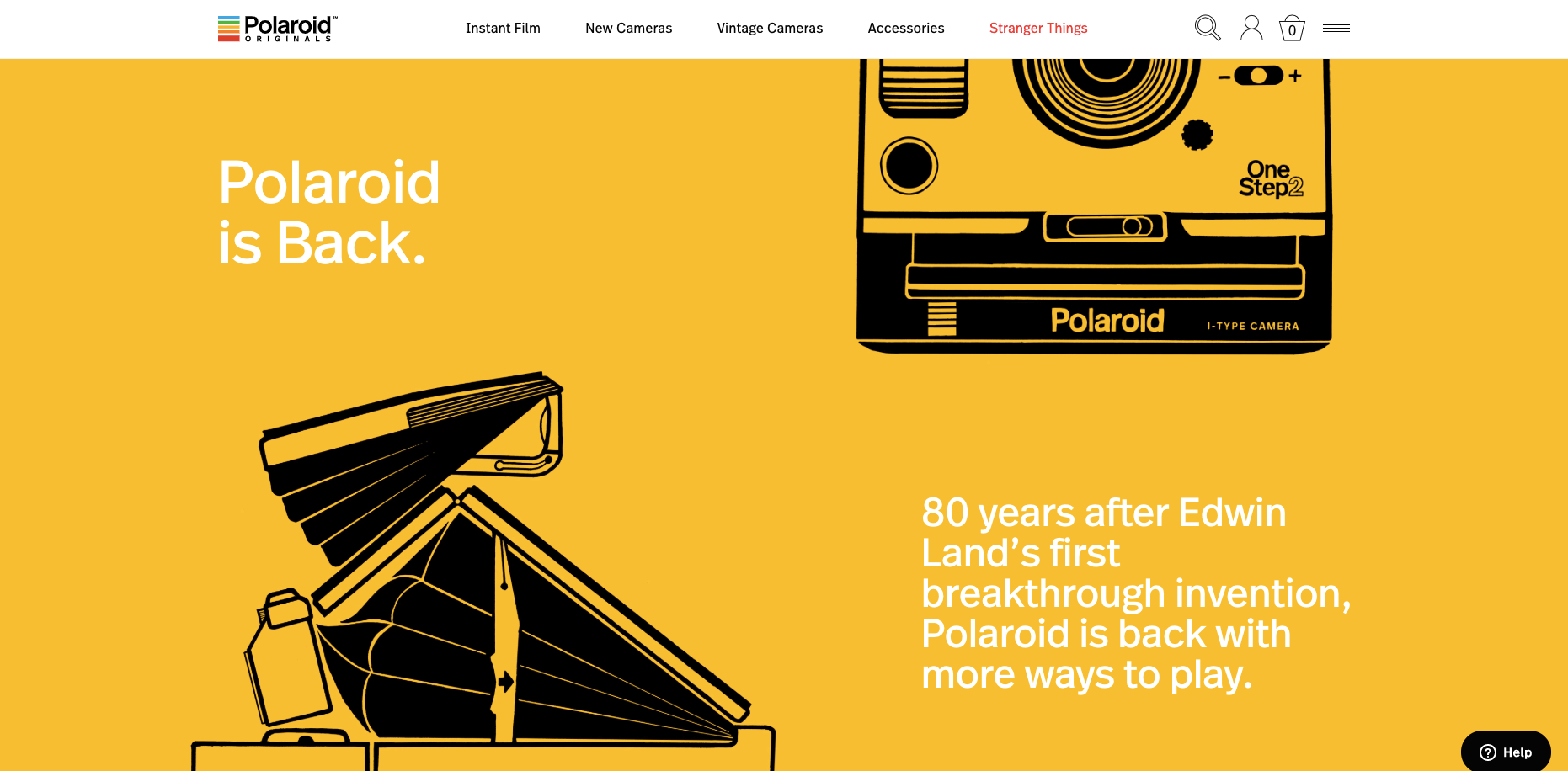 In a world where technology is constantly changing and advancing, the Polaroid Originals camera aims to maintain the same timeless design from 1977. Its vintage aesthetic evokes feelings of nostalgia through messages of instantly capturing moments in their original form and creating perfectly imperfect photos.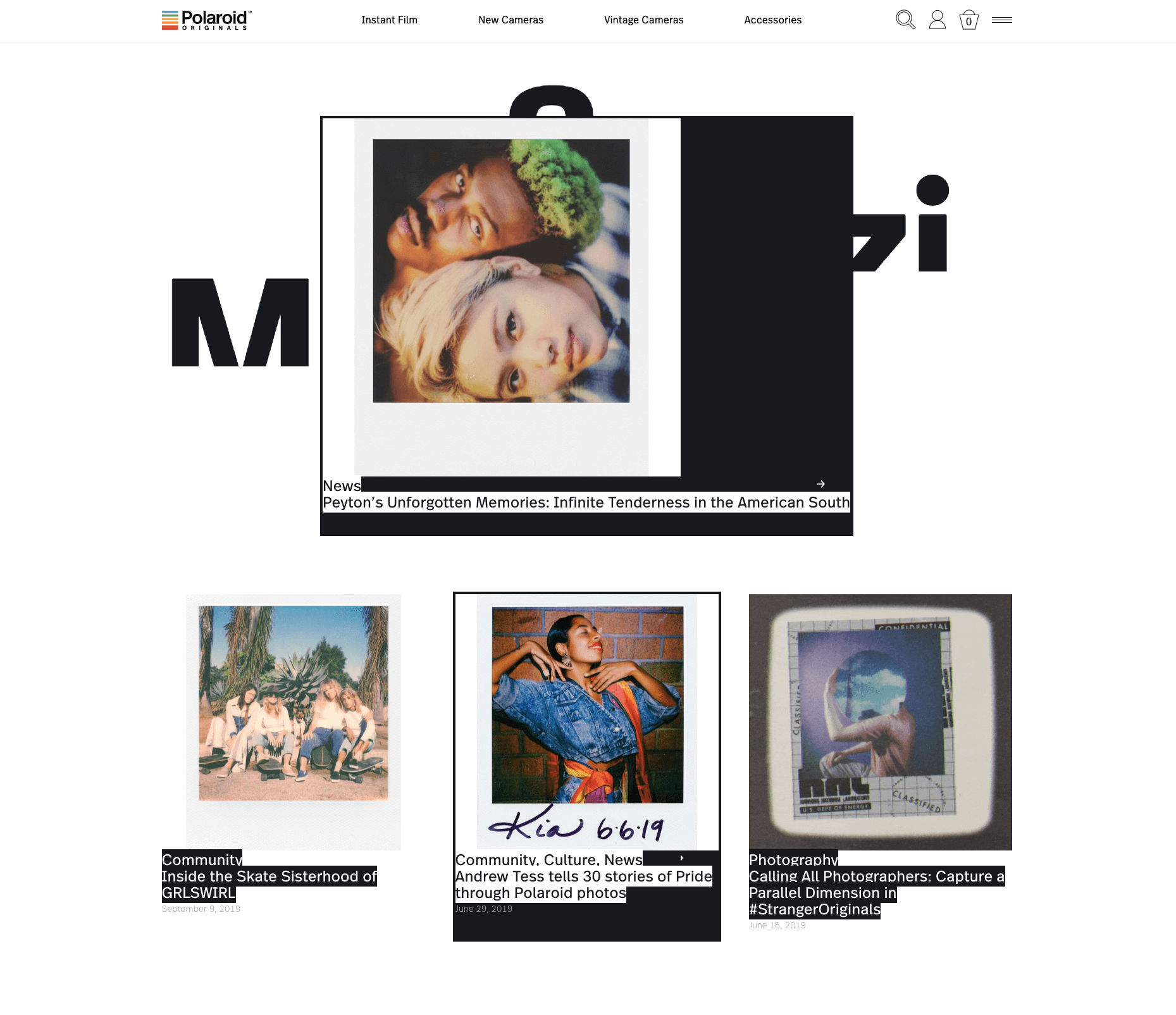 They say a picture is worth a thousand words and that's the whole point with Polaroid Originals. With personal interview-style articles, their Magazine showcases customer stories told through the photographs they've taken. This type of user-generated content is especially important in building an authentic brand for one simple reason: customers trust each other's content as much as 85% more than they trust yours. Value-added marketing builds a community where users are inspired by each other and engaged in their stories.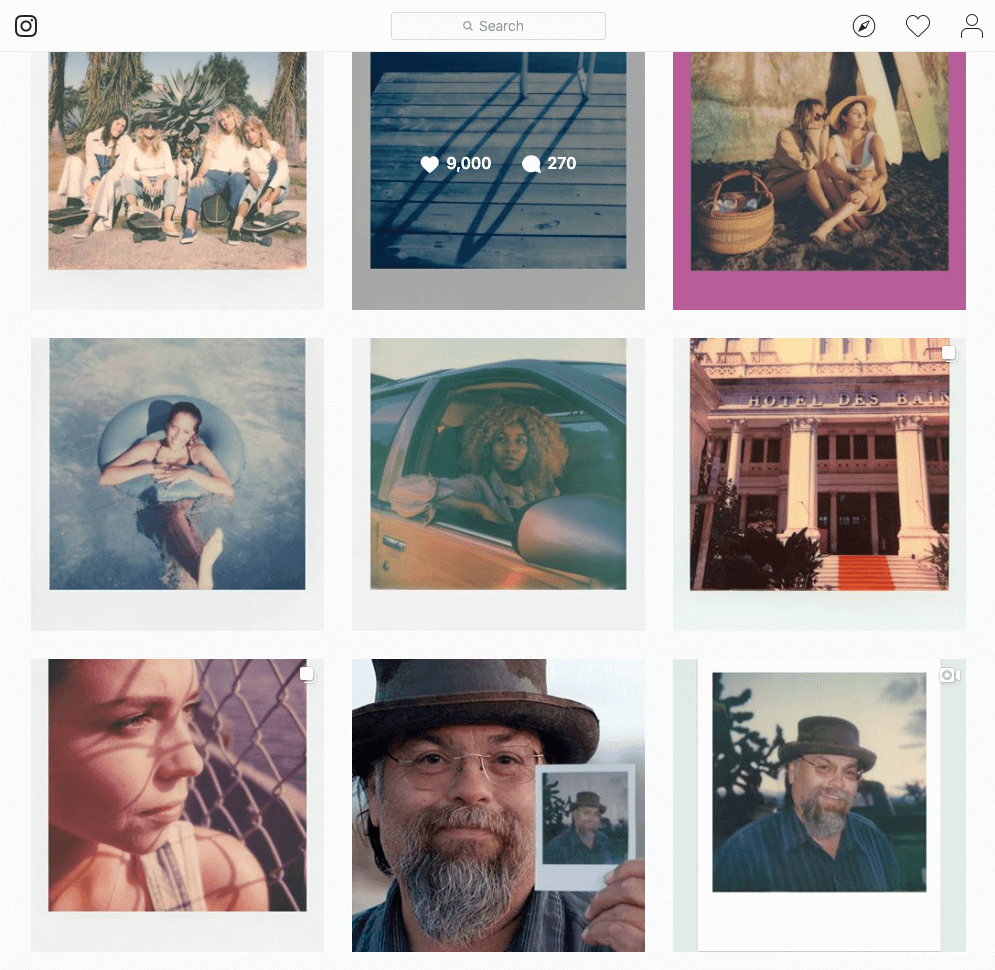 With a brand story that is better told through images than words, Instagram provides another valuable storytelling tool. Since their customers are already actively engaged on social media, Polaroid Originals motivates them to connect with them online by rewarding users with Polaroid Originals Rewards points for social follows. Motivating your customers to engage with you on social media invites them to join an online community where they feel like they belong.
What can you learn from them?
Sometimes it's best to let others tell your story for you.
Luca + Danni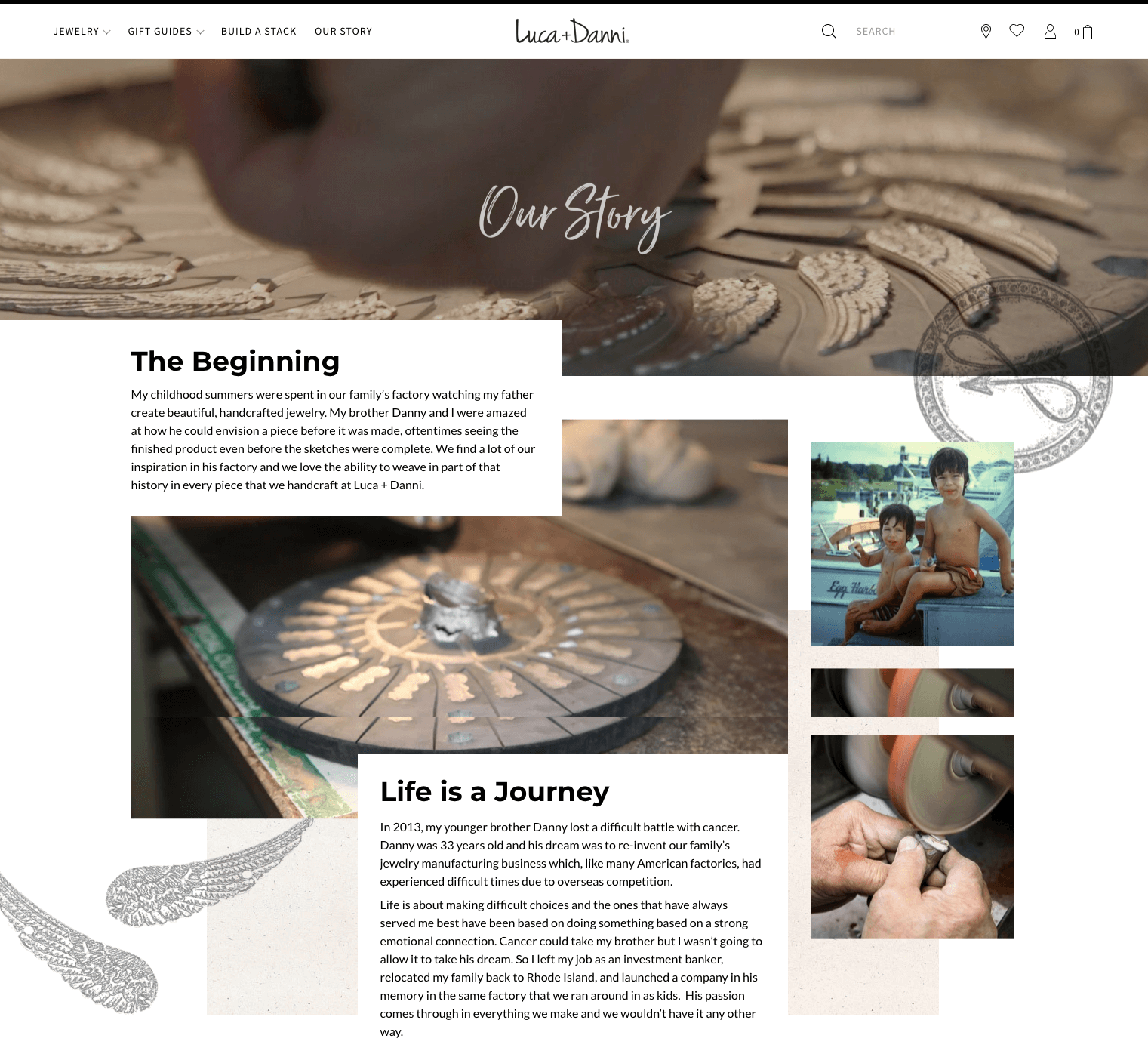 There's no denying that jewelry is a great way to put a smile on someone's face. For Fred Magnanimi, the founder of Luca + Danni, this has been true ever since he watched his father create handcrafted jewelry as a child. Through a personal Our Story page filled with childhood photographs, Magnanimi recounts the heartwarming tale of carrying out his brother's dream of re-inventing their father's jewelry manufacturing business after his brother lost his battle with cancer. The love and devotion displayed here is what makes this brand story beautifully authentic.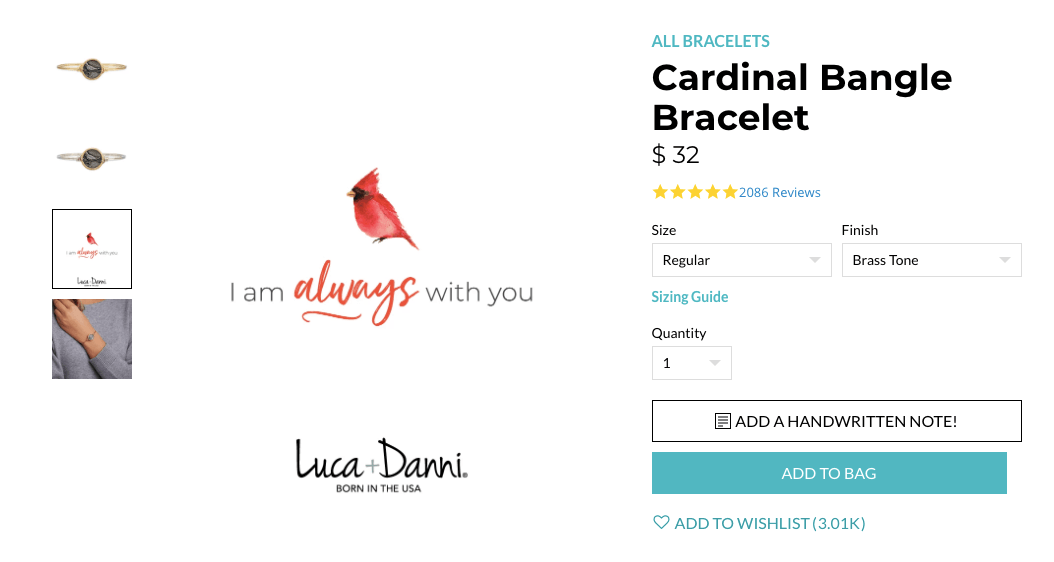 A touching origin is a great place to start, but that's just the first chapter of Luca + Danni's story. From finding that perfect gift for your mom's birthday, to picking out a meaningful anniversary present, jewelry is a classic present that comes from the heart. By including the inspiration behind each piece of jewelry on each product page, Luca + Danni gives customers the chance to find the perfect message for every occasion.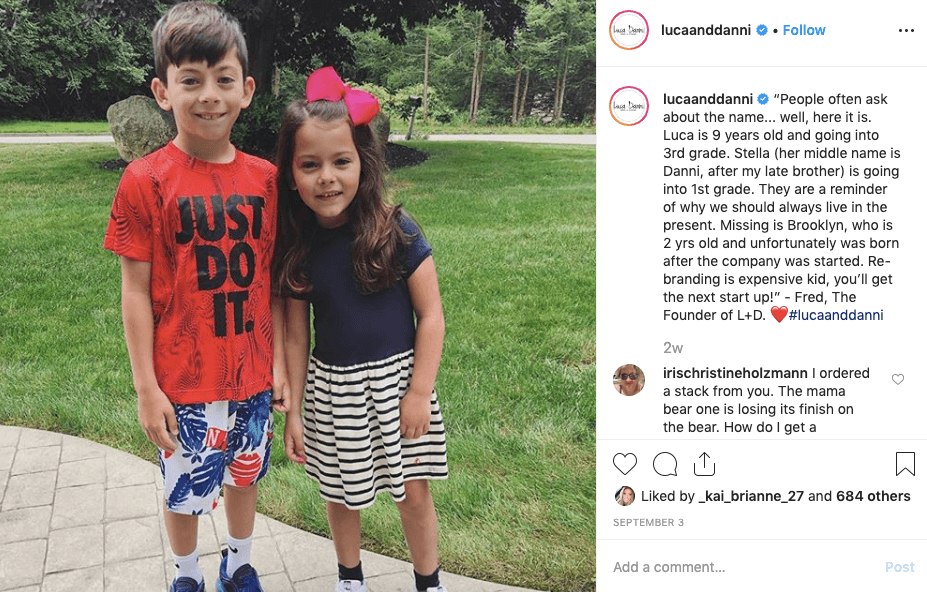 Additionally, there's no denying that family is a value embedded in every aspect of Luca + Danni's brand. Their "From Our Family to Yours, Handcrafted Jewelry Born in the U.S.A" tagline allows customers to feel like they are a part of the family. Perhaps this is best illustrated in their Instagram post that introduces the inspiration for the company's name. Luca + Danni's first-person narrative truly lets customers feel like they know the people behind the brand, which leads to emotional engagement that you just can't put a price on.
What can you learn from them?
Make your customers feel like they were part of your brand's journey from the start and they'll stick with you through it all.
Nike

When it comes to telling your brand's story, a powerful slogan goes a long way. Nike is arguably the best example of this with its thirty-year-old "Just do it" slogan. However, for Nike this message has become more than a simple marketing tactic; it's the driving motivation behind their entire brand - it's even included in their title on search engines.
This appeal of this message is that it can mean something completely different to every single customer, yet remain equally motivating. Whether you're training for the Olympics or for your high school track and field meet, the story is the same: just do it.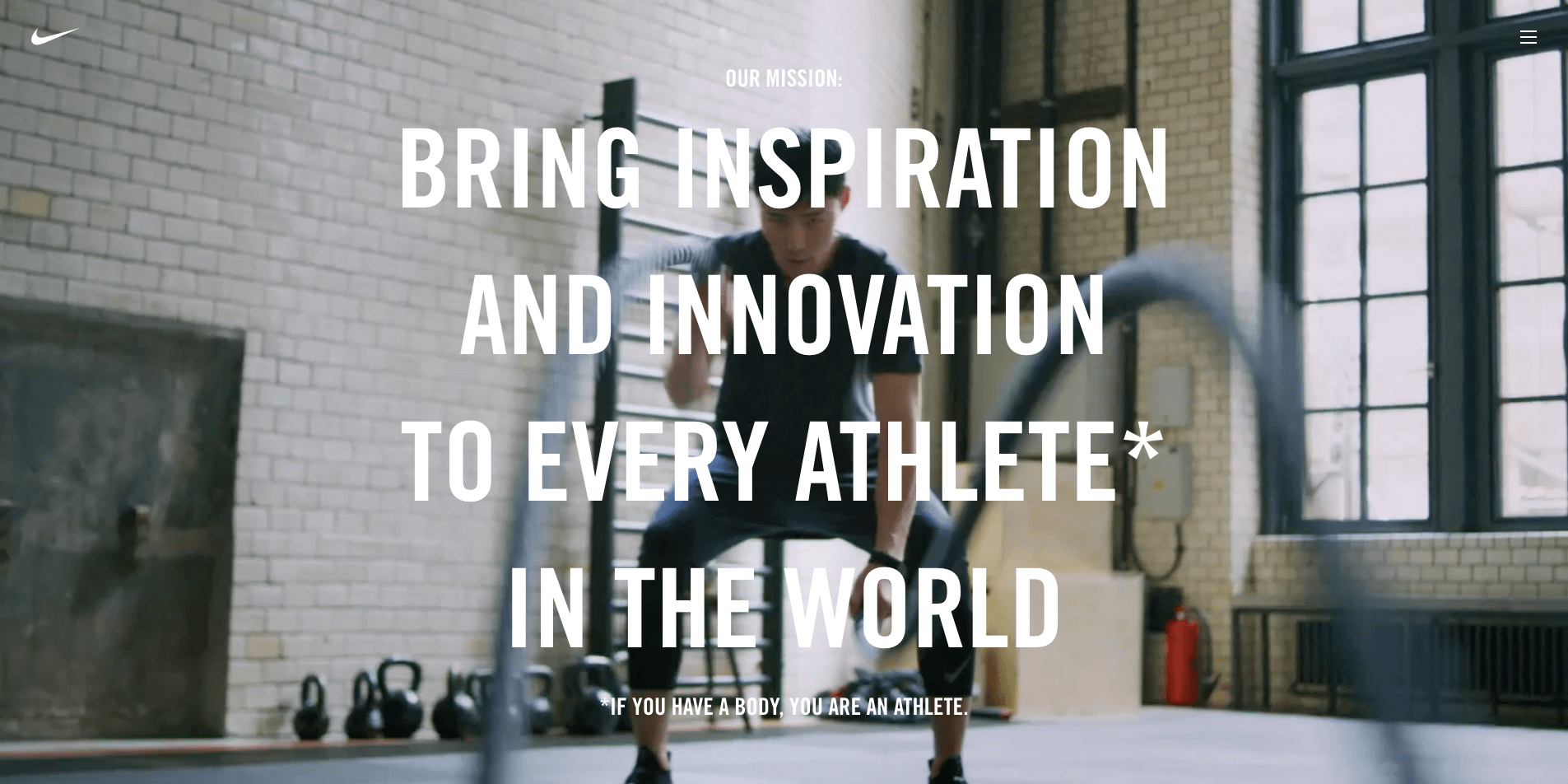 While their products are always subtly intertwined into their campaigns, they are never the main focus. Instead, Nike goes the extra mile by making their customer the main character of every story they tell. Through showcasing the success stories of famous athletes, customers feel inspired to strive for their best. The message is never about how amazing their products are. The story is about how amazing the product will make you as an athlete. It's this type of empowerment that has created the die-hard fan base that consistently roots for Nike.
Perhaps one of their best storytelling examples is their Dream Crazier ad. Featuring famous examples of powerful women athletes, Nike tells its customers, especially females, that "it's only crazy until you do it."  The advertisement's story spoke to so many people that it was seen over 31.6 million times on Twitter! When your brand makes people believe in themselves, they'll believe in you.
What can you learn from them?
If you have the chance to inspire confidence in your customers, just do it.
Ivory Ella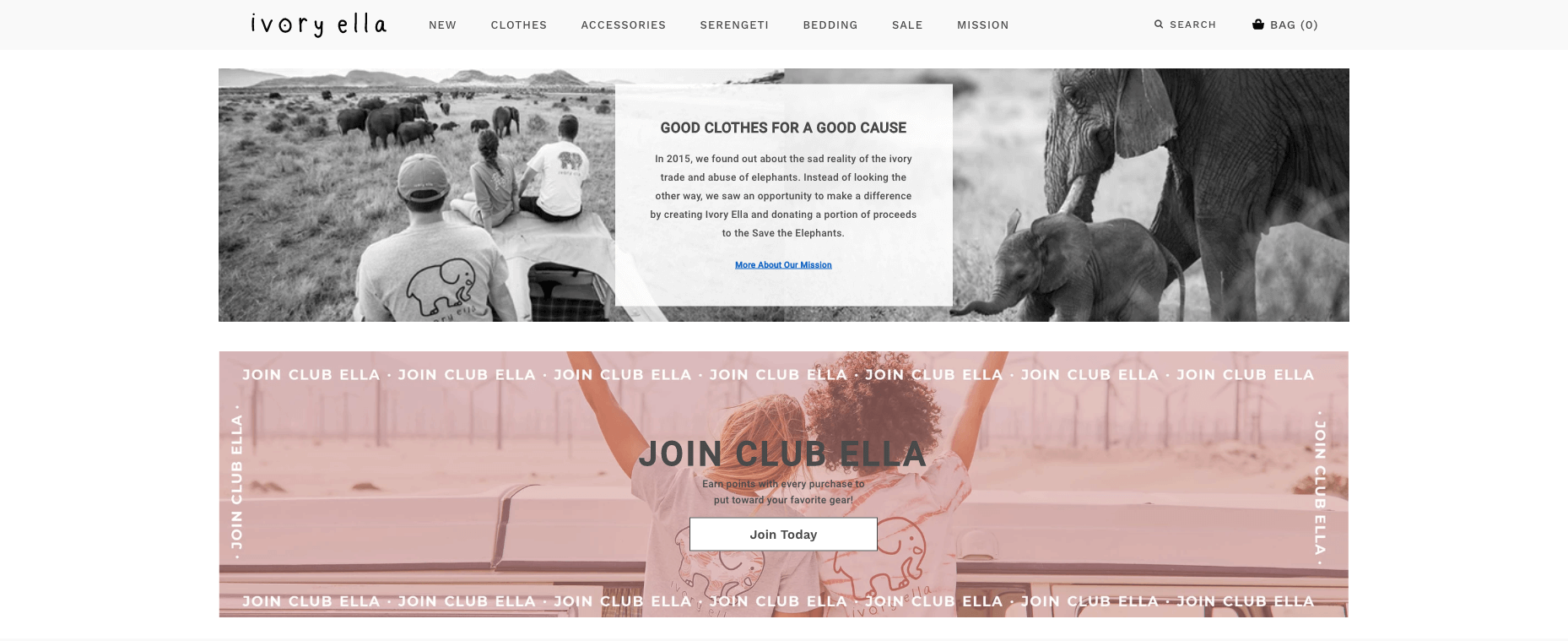 Ivory Ella is a clothing company that lives and breathes by one simple narrative: good clothes for a good cause. They live out this mission by donating a minimum of 10% of their profits to the Save the Elephants charity. Their assortment of trendy elephant-themed clothing and accessories perfectly communicate their reason for existence, allowing customers to instantly feel a connection with the brand before even making a purchase.
It's one thing to tell someone a story, but it's a completely different thing to show them. By including an uplifting explainer video, the company founders show their experience working with both elephants and people in Africa. Showing your story to customers through video allows you to create a lasting impression in just a few seconds in an engaging way.
Ivory Ella has not only effectively shown their story, but they've allowed their customers to do the same. With their distinct elephant designs that hint at its mission, every product is a storytelling tool in itself. I personally remember seeing the elephant logo on my friend's shirt and making my first purchase just hours after asking her about the brand.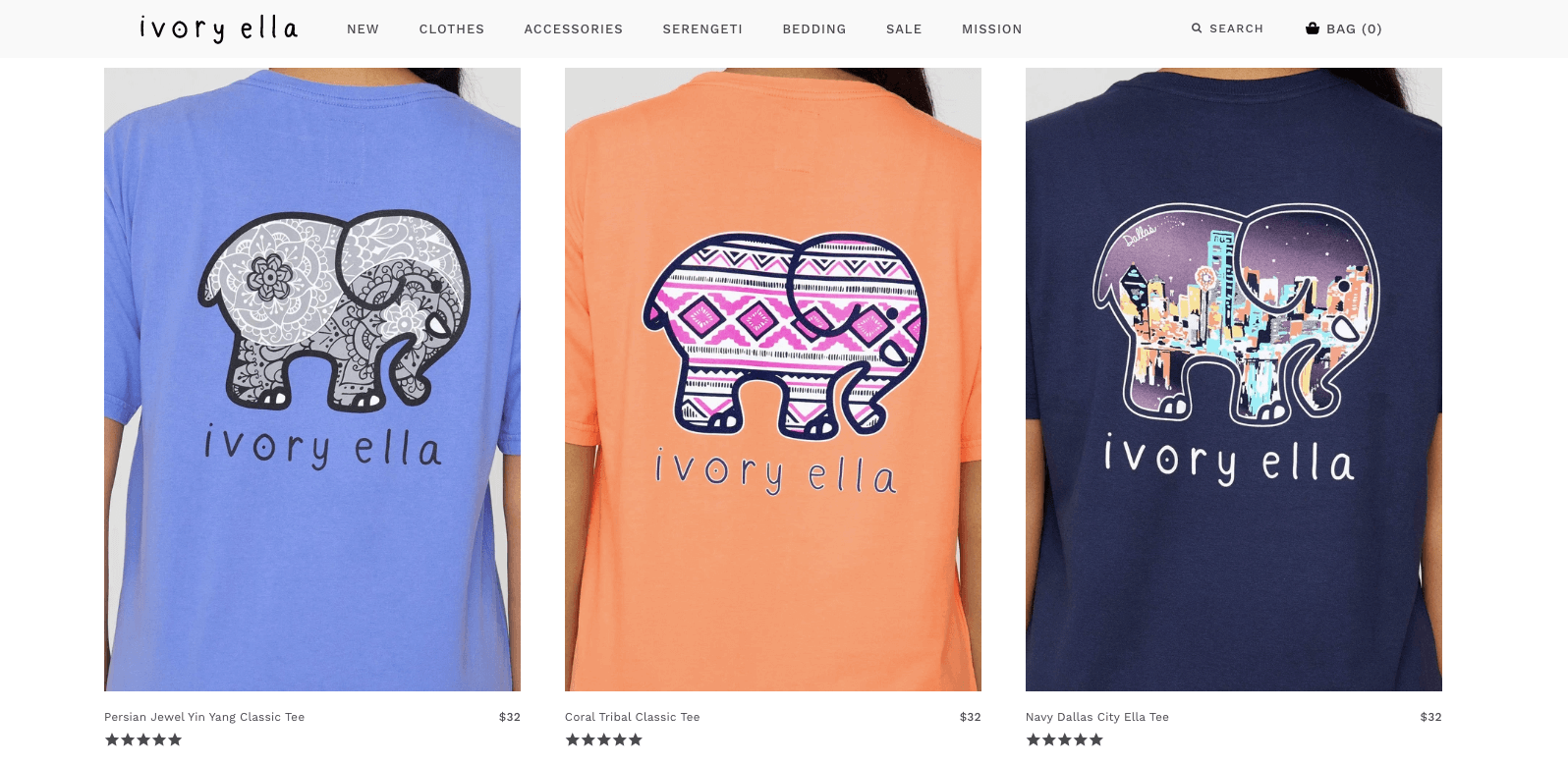 With a story that speaks to people's emotions, it's no surprise that they've created such a loyal brand community. Their Club Ella loyalty program leverages the power of their customers by rewarding them for things like product reviews and social media sharing. When customers passionately support your mission, they are willing and excited to tell your story for you.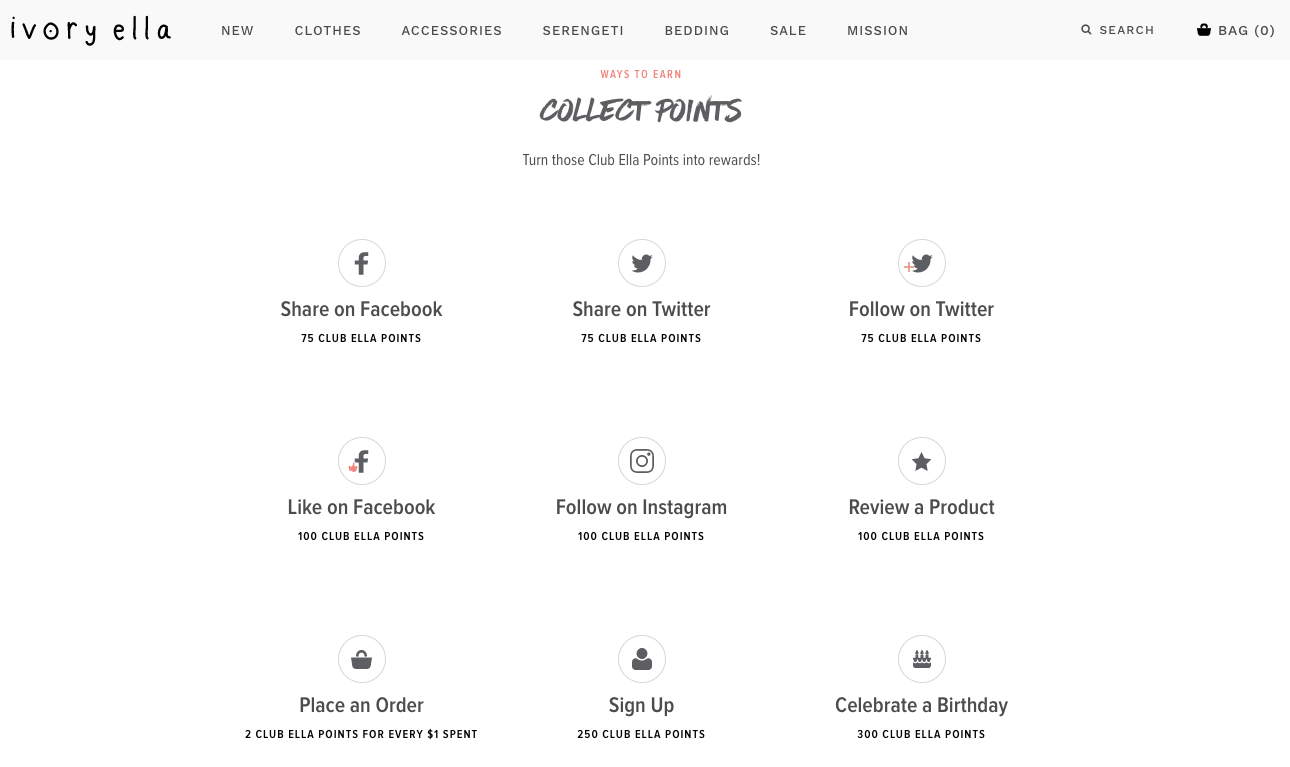 What can you learn from them?
When your brand's reason for existing is visible through your story and products, customers can become loyal before they even make a purchase.
MudLOVE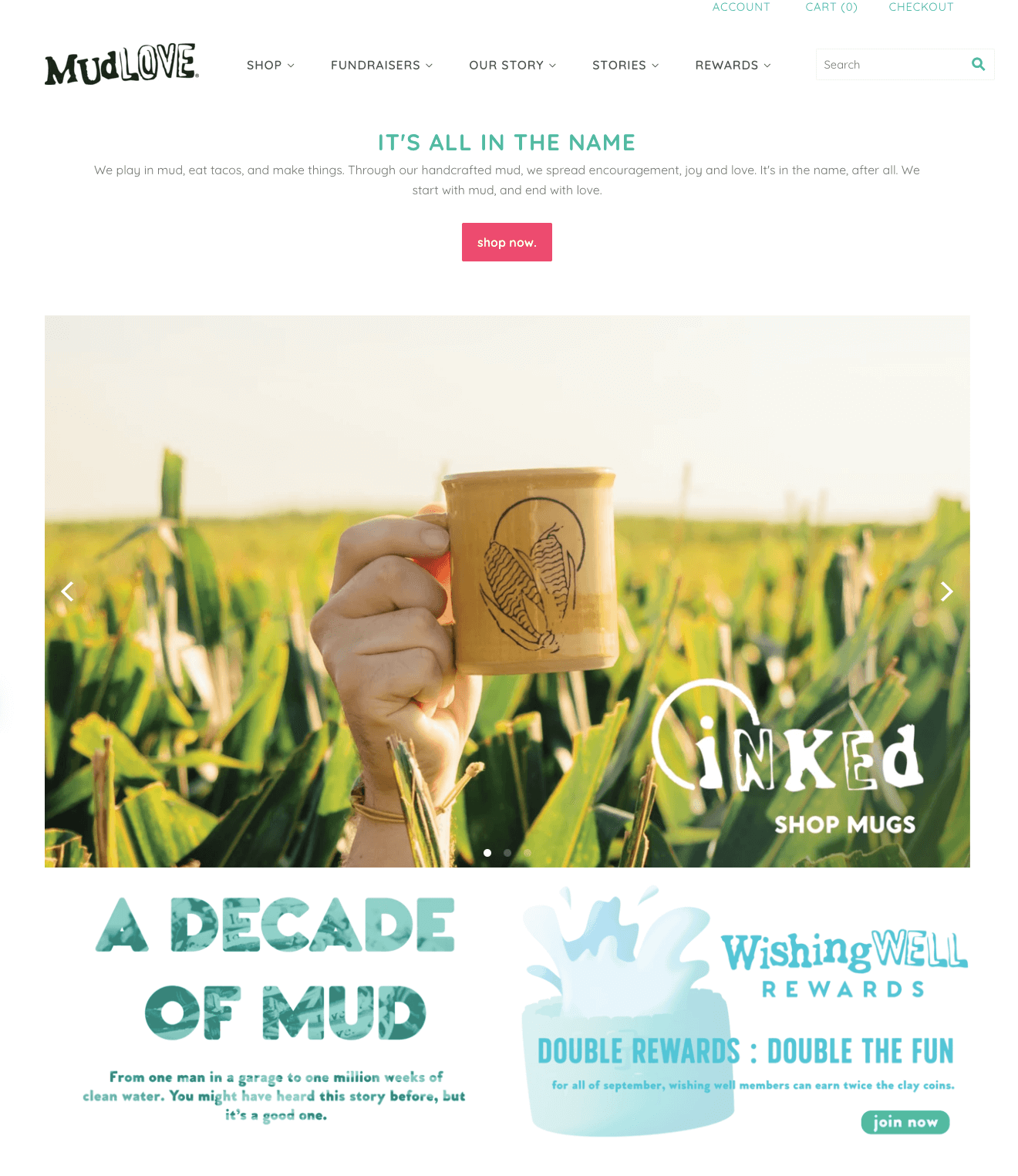 When you think about some of your favourite stories, chances are you remember the title. The same thing is true for brands and their names. MudLOVE takes the guesswork out of figuring out their purpose with a name that clearly communicates what they stand for. Through their handcrafted mud products, they spread love by supporting clean water projects in Africa via their partnership with Water for Good.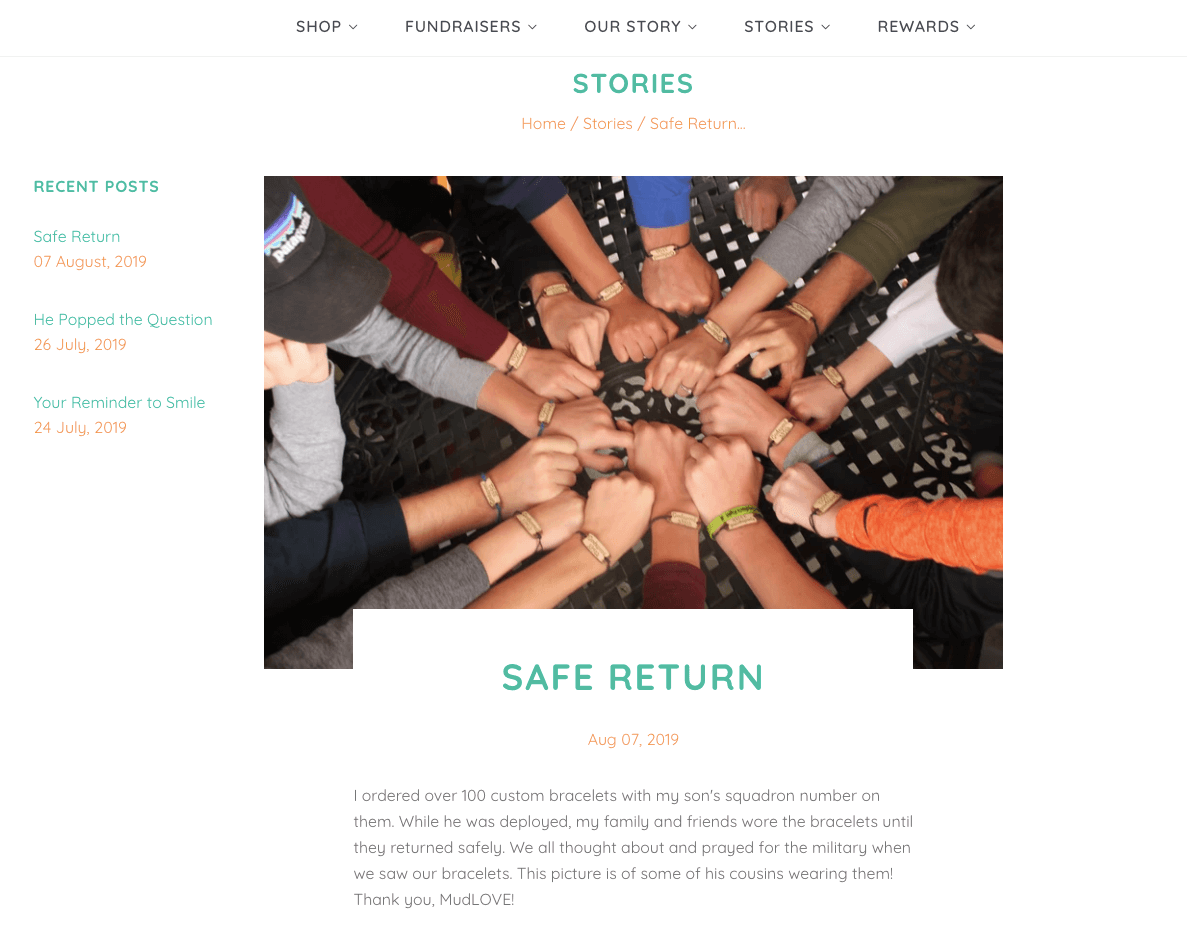 With their stories section, they encourage customers to share their MudLOVE stories to inspire others. From inspirational battles with cancer, to praying for safe returns of family and friends in the military, customers have shared the love behind their bracelets.
At the end of the day, everyone loves to make the world a better place in whatever way they can. That's why companies that actively practice social responsibility are great at retaining their customers. Whether you want to be the reason for another week of clean water donated to an African village, or you just want to help spread some love, there is no denying that MudLOVE's story makes you feel good inside.
What can you learn from them?
Sell your brand's purpose and your product will sell itself.
Warby Parker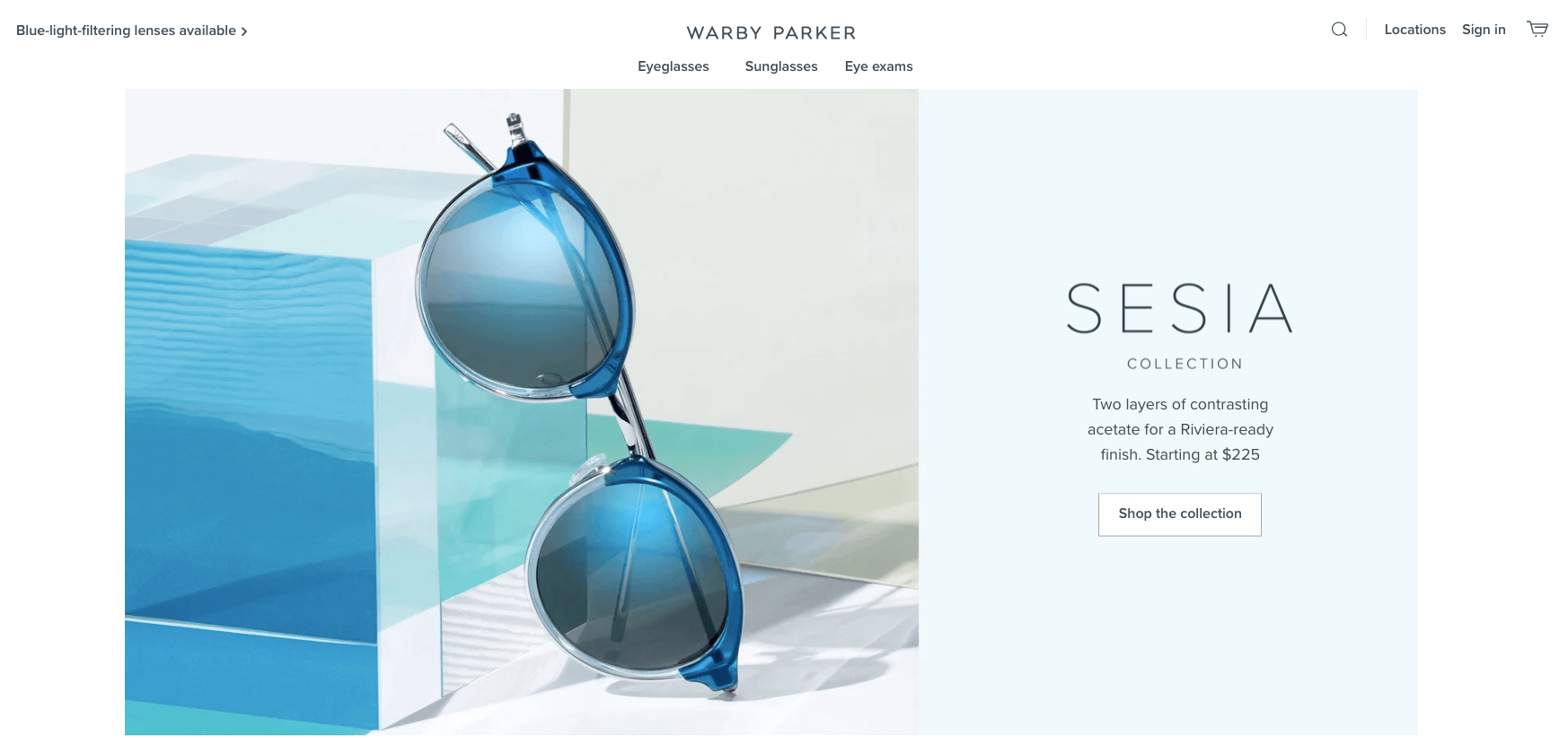 As we saw before with Luca + Danni, telling customers how it all got started makes them feel connected since day one. Warby Parker does an excellent job with this by sharing an anecdotal story about the founder losing his glasses on a backpacking trip and not being able to afford new glasses throughout grad school. For those of us who can't remember what it's like to be able to actually see without glasses, this is definitely a relatable struggle. When you're transparent about your struggles, customers are able to picture themselves in your shoes.
It's not hard to see why Warby Parker has created such a strong brand community. The main goal of these students was to take down the monopoly behind overpriced glasses. On top of that, the message that everyone has the right to see pairs perfectly with their one-for-one model of donating glasses to those in need. Motivating customers with affordable prices is great for acquisition, but allowing them to clearly see their impact on a global scale is what keeps them coming back.
It's no secret that eyeglasses are not the most exciting of products. However, framing the product as a tool that helps people accomplish great things is exactly what Wearing Warby does. Featuring interviews of influential customers overcoming their struggles and living out their lives with Warby looks at glasses through a new lens. Sharing your community's excitement about your brand draws new customers in and lets them get excited too!
What can you learn from them?
Share your struggle stories - everybody loves to root for the underdog.
inkbox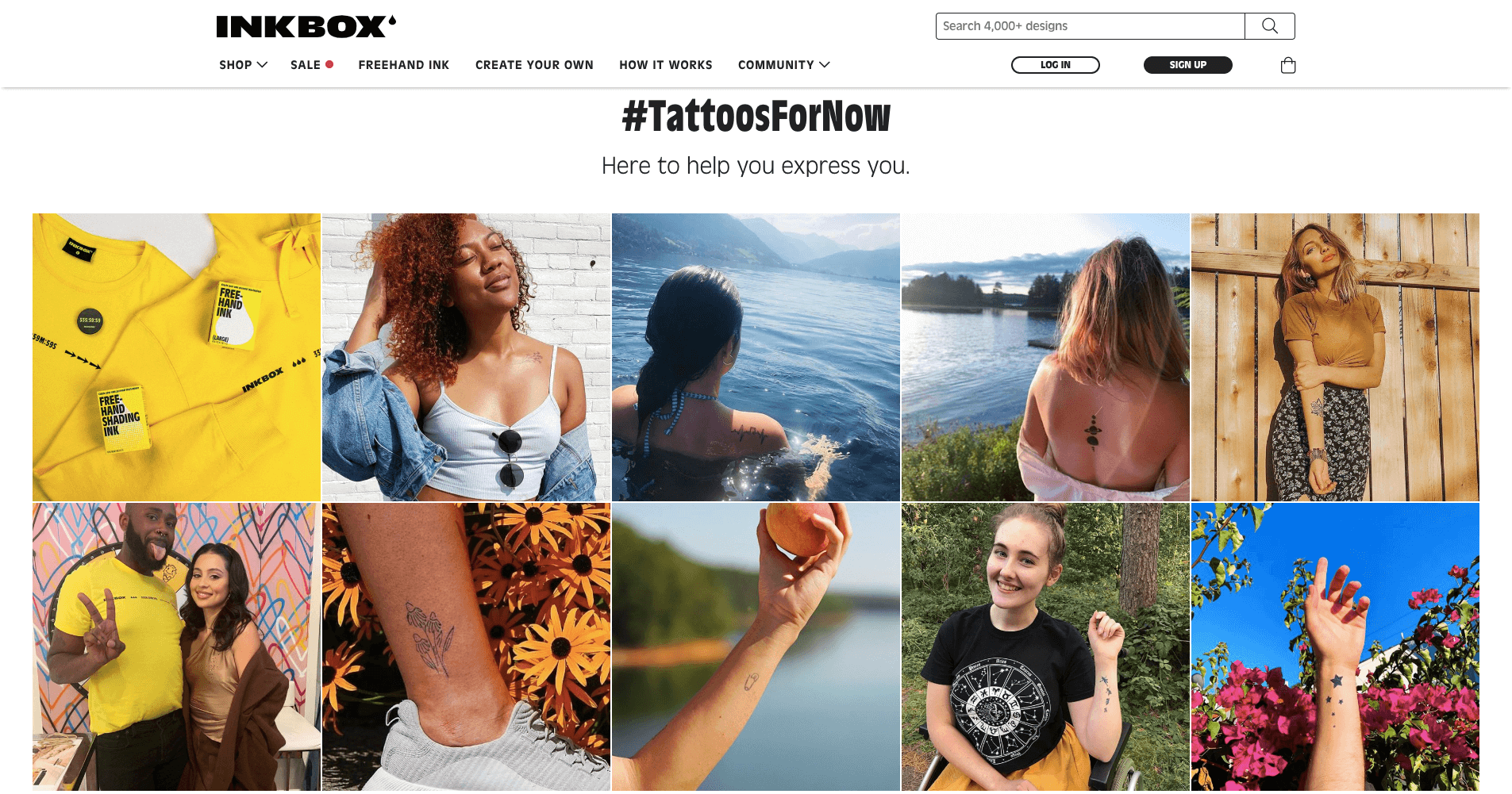 Tattoos are a great way to express yourself, even if it's only for 1-2 weeks. With their semi-permanent tattoos, inkbox assures its community that they deserve a tattoo that is just as unique as they are. Using their #TattoosForNow hashtag, they've fostered a community where users feel comfortable and confident sharing not only images of their tattoos but often times the inspiration behind them too. Creating this type of social proof has allowed inkbox to design a brand that people are excited to join.

If you are looking for a brand that makes you feel like more than just a customer, look no further. Not only does inkbox welcome you into the inkfam when you sign up for their rewards program, but just like a loving family, they welcome you with open arms no matter who you are. Diversity, inclusion and self-expression are core details of their story, allowing anyone and everyone to be confident in who they are.
With unique tattoo designs from artists all over the world, inkbox stands behind promoting the beauty in artwork that is just as unique as the person who created it.
What can you learn from them?
Know your audience and cater your story to their desires.
The Giving Keys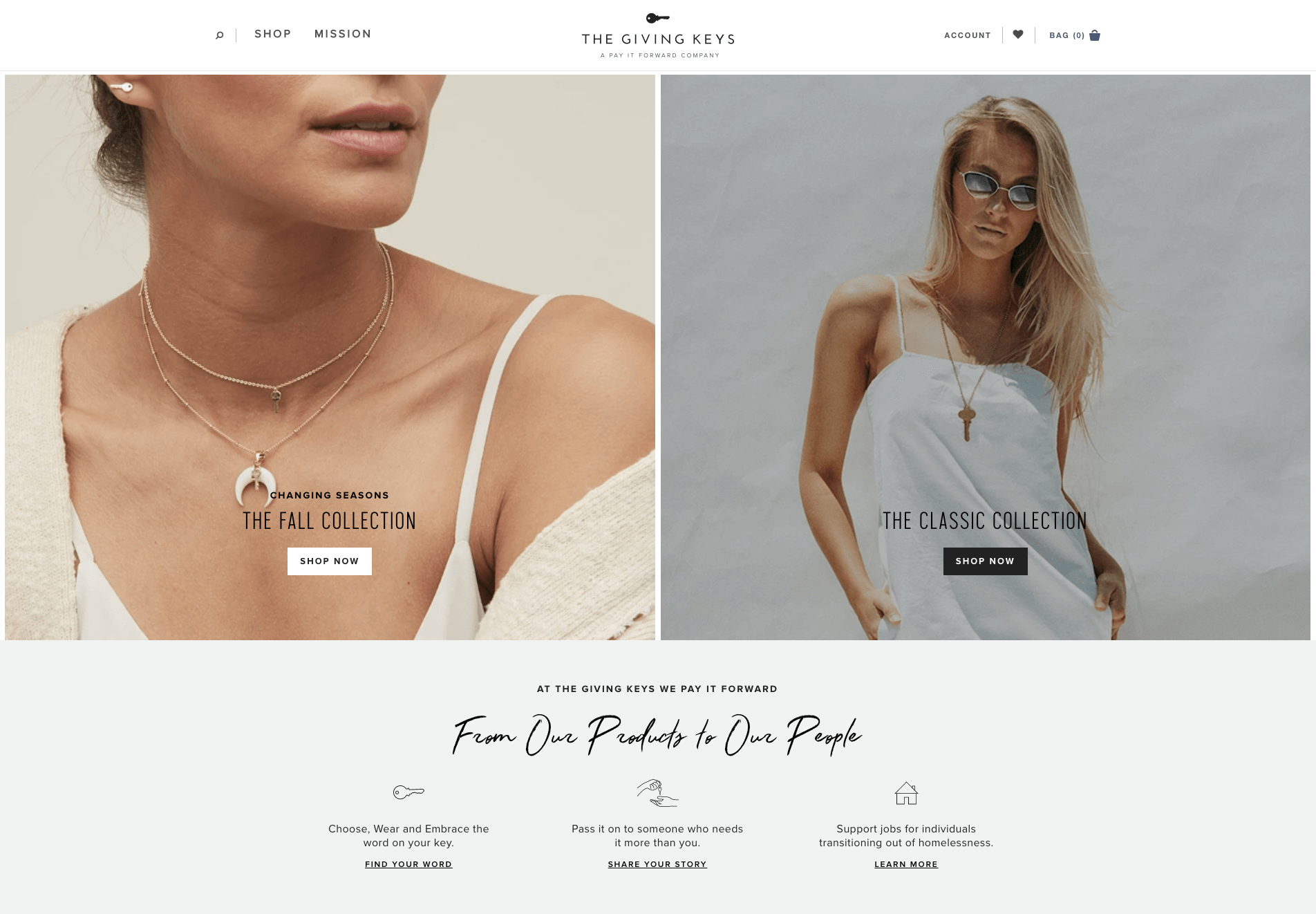 Defining yourself as a "Pay it Forward Company" instantly sets the scene for an interesting story. The Giving Keys, a jewelry company that sells key-shaped pieces, lives out their story in three main ways.
The first way is through their products. The simple key necklaces are engraved with words like hope, believe, courage and many other values that people can relate with. The beauty of this jewelry lies in the simplicity of it all. Its timeless design, combined with a word that you value, makes the jewelry special to you in a way that only you understand.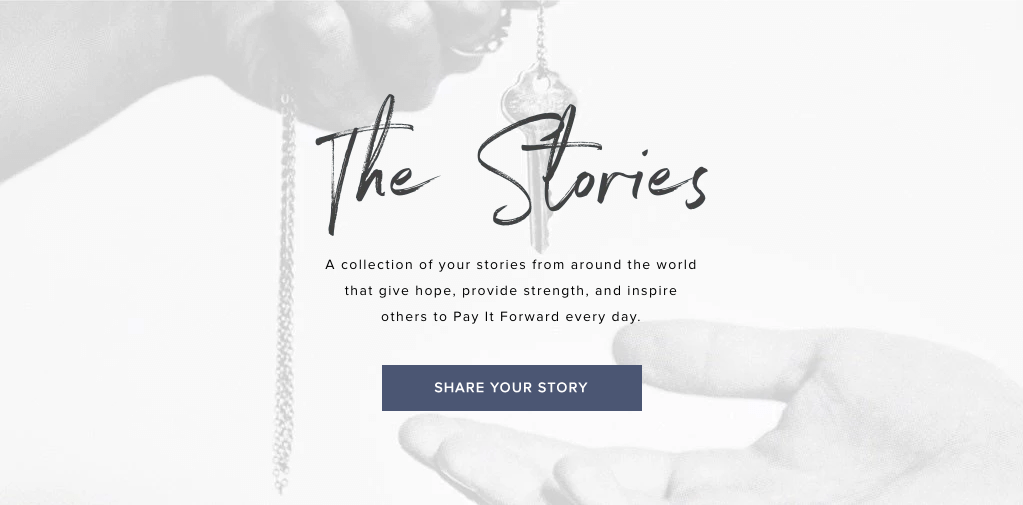 The second page in The Giving Key's storybook is actually the stories that their customers share. A major component of their brand is the idea of paying it forward by passing on your jewelry to someone who can find value in the word displayed on your necklace. The idea of giving away your own jewelry may seem crazy at first, but inspiring stories from customers who have done just this have revealed the joy behind this simple idea. Putting a meaningful twist on a classic product can definitely help lock your customers in.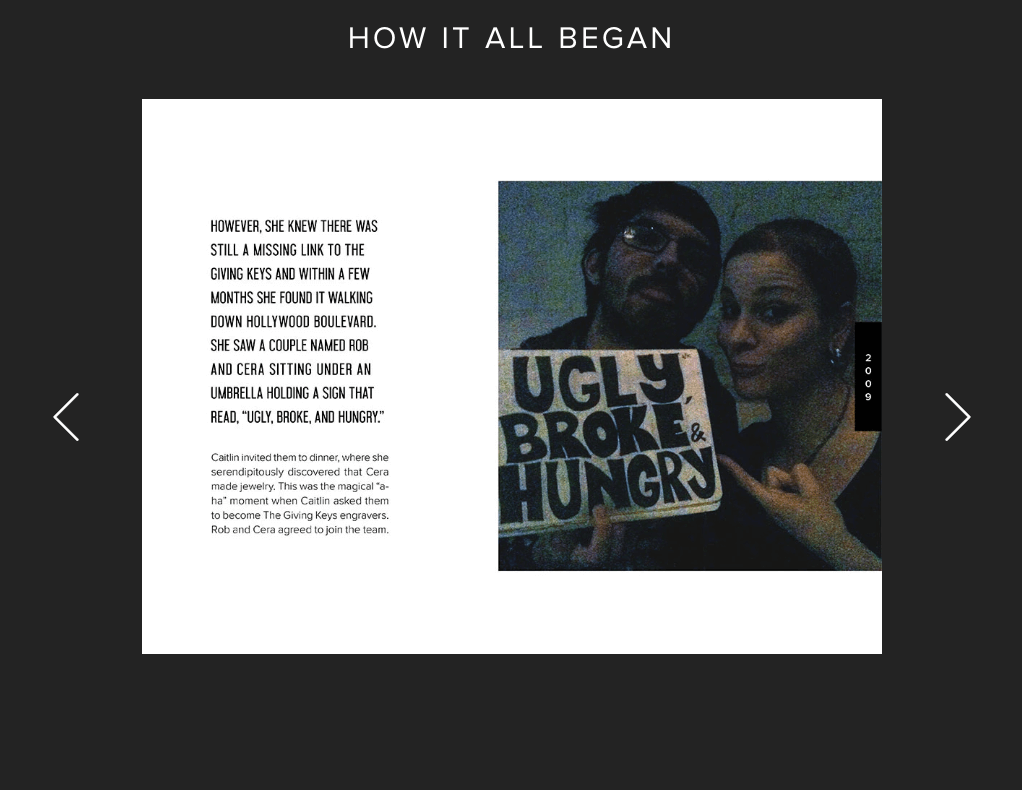 The final part of this story is the impact the brand creates. Through creating job opportunities for people transitioning out of homelessness, The Giving Keys truly lives up to its name by giving individuals the tools they need to unlock their fullest potential. The founder shares her story of meeting a couple who were experiencing homelessness and asking them to join her team. The fact that this is something that's stayed with the brand since day one created the groundwork for an amazing story.
What can you learn from them?
The key to success is taking an ordinary product and turning it into something extraordinary with a unique story.
Apple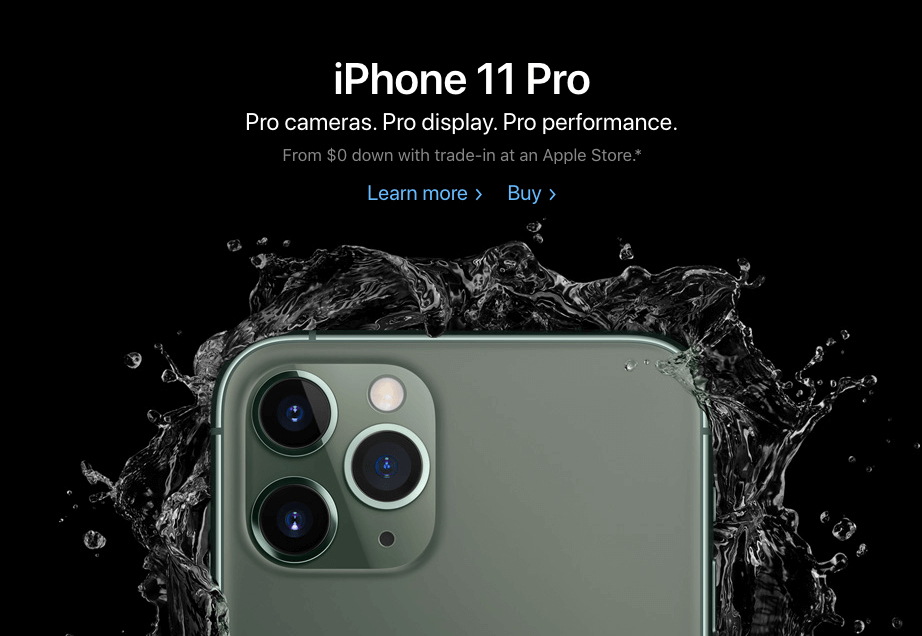 It's no surprise that Apple landed a spot in our top ten given the iconic storytelling central to their brand. Ever since Steve Jobs' keynote speech in 2007 announcing the iPhone, it was clear that Apple was way more than just a computer company. There's a reason people sleep outside in the streets lining up for the latest iPhone. It's not the fact that the iPhone 11's GPU is 20% faster than the previous model - most of us don't even know what that means. The loyalty comes from the feeling of connectivity that Apple has created through their brand network.
Today alone, I iMessaged my friend a song through Apple music, FaceTimed my nephew and asked Siri for directions. Apple helps me and all of its customers stay connected with the world around them and more importantly, their loved ones. Simply put, Apple makes technology human.
They are the perfect example of a brand that successfully leverages its loyal customer base to promote their products. By connecting with customers on an emotional level, they've turned customers into fans and fans into brand advocates. People get excited to talk about their new Apple products to everyone and anyone and that only comes from creating a story that people want to share.
What can you learn from them?
Maintain the human element of your brand - no matter what industry you're in.