President's Choice recently announced the launch of its' new fee-based PC Insiders program, joining similar pay to join programs like Amazon Prime in the loyalty sphere.

While this might seem like a great idea from a business perspective, are pay to join loyalty programs really all they're cut out to be? We've got the insight you need to make the right decision for your business!
What are the Disadvantages of Pay to Join Loyalty Programs?
Having customers pay for loyalty rewards might seem like an attractive retention tool, but this strategy doesn't come without risks. If you're considering a pay-to-join program, you need to consider the less glamorous realities of this approach, specifically the negative impact it may have on your customers' perceptions about your brand and the effectiveness of your rewards.
1. Pay to Join Programs Segregate Customers Unfavorably
Right off the bat, it's important to recognize that not all of your current customers will be interested in paying for a rewards program. By choosing to charge customers for loyalty perks, you are actually limiting the reach of your brand's customer loyalty by failing to appeal to a wide range of customer needs!
Ignoring a wide range of customer needs can significantly
limit your reward program's reach.
Only those who are already loyal to your brand will be willing to pay more for exclusive benefits. Not everyone purchases products as frequently as these top-tier customers, meaning access to exclusive benefits won't necessarily be seen as valuable to other shoppers. This could lead to customers feeling left out, forgotten, and misunderstood by your brand.
As a way of getting around this, we recommend offering value to a larger group of customers with a free program that offers a variety of rewards. This will allow you to meet the needs of a larger audience at varying points in the customer journey, meaning greater opportunity for more customers to be rewarded for their loyalty!
2. Pay to Join Programs Don't Appeal to New Customers
Before committing to big-ticket subscriptions or memberships, customers need to know that they like and trust a business first. This means that your first-time customers and browsers (which can make up to 92% of your traffic) will not see value in paying for your fee-based rewards program. That's a big hit to your program's participation rate!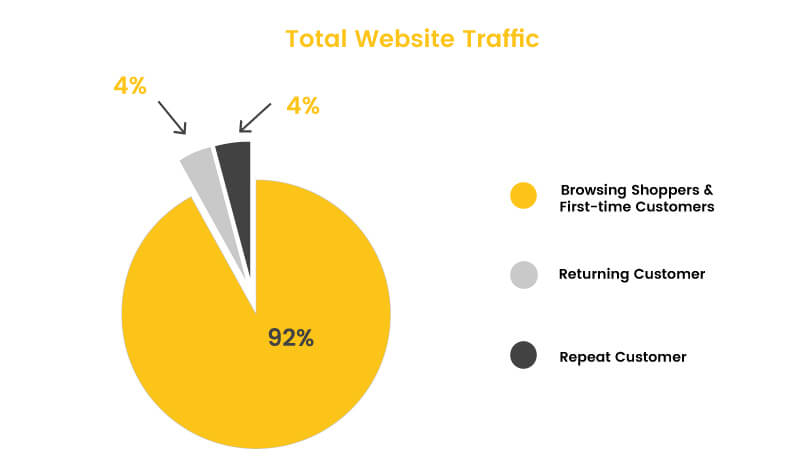 Free-to-join programs, on the other hand, can be a major incentive for a new customer to 1) make their first purchase and 2) return to your store in the future. In this case, new customers can not only begin earning points for their purchases immediately, but you've also captured their valuable loyalty from the start — something a pay-to-join program can easily fail to do.
3. Pay to Join Programs Limit the Power of Rewards
Did you know that people are willing to pay more for things that are self-made than things they're given for free? This phenomenon is known as"the IKEA effect", and is related to the idea that customers always experience more pride in things they've built themselves.
In pay to join reward programs, customers are not required to work for the rewards they're receiving. Instead, they're instantly gratified and can begin taking advantage of rewards immediately. This instant gratification removes the power of positive reinforcement from the rewards program in question.
Labor leads to love. We place a
disportionately high value
on things we've invested in and completed ourselves.
As a result, rewards that have been paid for become less of a luxury for customers to receive.  Instead, they are expected and quickly become the new norm. For real emotional loyalty to be encouraged, customers need the opportunity to invest in a program with their time, emotion, and finances. This leaves customers feeling as though they've truly earned the rewards they redeem, giving them something they can really be proud of!
What are the Advantages of Free to Join Loyalty Programs?
Now that you have more insight into some of the strings attached to paid loyalty programs, don't let it discourage you from offering customer rewards! At this point you might be a bit discouraged by the strings attached to pay-to-join program, but what if I told you that you could launch a free rewards program that would offer all of the same benefits, minus the drawbacks? Let's look at some of the great advantages of free to join loyalty programs.
1. Free to Join Programs are Effective Customer Acquisition Tools
Having a free-to-join rewards program is one of the easiest ways to convert first-time site visitors into loyal customers! For these shoppers, the promise of points for each purchase and qualifying action means that they are receiving more value per dollar than they would without rewards program membership — all at no extra cost.
To incentivize these sign-ups, offer points for program registration. By giving your first time shoppers a little bonus for creating an account, you give them a reason to shop with you again. This second purchase is extremely important — after two purchases, a customer is 54% more likely to shop with you again.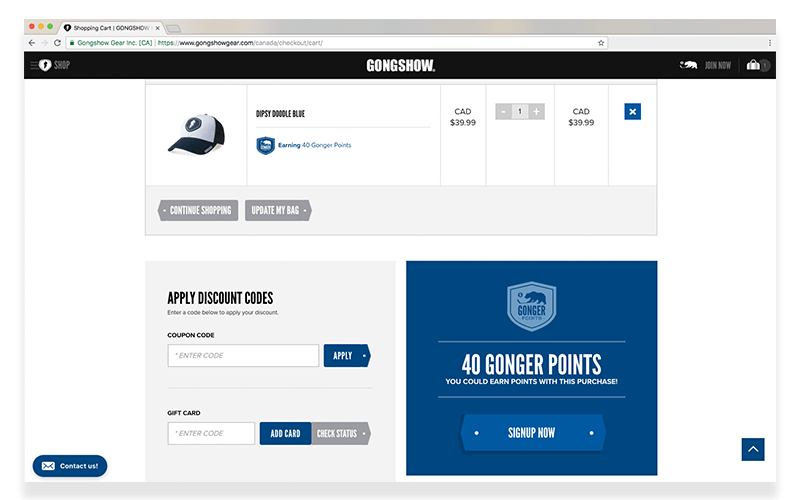 In addition to these immediate benefits, a free rewards program also presents an incredible opportunity to capture valuable customer information. With each program sign up, you are collecting customer information that will be crucial to both your retention and acquisition marketing initiatives in the future.
2. Free to Join Program Tiers Offer Exclusivity to Customers For Free
Who said exclusive benefits can only come with a membership fee?  By working VIP program tiers into your reward program design, you can emulate that same feeling of exclusivity without the fee. With a VIP program, your best rewards are saved for your best customers, meaning there is more incentive for your entire customer base to work their way up.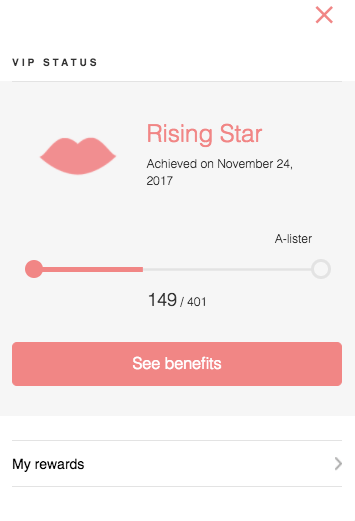 Take e.l.f. Cosmetics' Beauty Squad, for example.  As a member of the "Beauty Squad", my VIP enrollment gift was free shipping on my first order. With room to spend more money, I earned my way to their "Rising Star' tier in my first day as a member! Now that the top tier is within reach, I'm motivated to spend more to unlock the beauty benefits that are saved for "A-listers".
Offering tiers that every customer can work towards makes your loyalty program more accessible and inclusive. Whether your goals are money spent, number of successful referrals, or number of loyalty points, customers who achieve them will be more committed to your store than if they had paid to receive the same benefit.
3. Free to Join Programs Use Rewards to Support the Customer Journey
One of the most critical things that free to join reward programs succeed in is motivating customers to move along their customer journey. As previously mentioned, new customers are unlikely to see value in the same perks that your most loyal customers would, and it's important that your business is meeting customers where they're at.
Relevant rewards will incentivize a customer to
move further in their customer journey with your brand.
For example, a program that offers points for completing a variety of actions makes rewards seem a lot more attainable.  This is immediately more appealing to a first time shopper. If I am offered points for registration or following a brand on social media, these are easy steps I can take to move toward my next reward. In a free program, rewards like these can be customized for each stage of the customer journey. Paid programs, on the other hand, only offer value to a select set of customers with pre-existing loyalty.
In these ways, the versatility of free programs allow businesses to meet a variety of customer needs all at the same time.
Fee or Free?
While both free and fee-based loyalty programs have their pros and cons, the choice of which program your business runs is up to you. At the end of the day, loyalty programs are designed encourage customer loyalty, so what kind of loyalty is your business looking for?