This is part of our #SmileABCs series, highlighting and going in-depth with small businesses and ecommerce brands. Check out the full series here.
Based in Los Angeles, California, XIVI is an apparel brand that combines luxury with comfort. Launched in 2020 amidst quarantine, founder and CEO Taylor Hertz believed that comfortable clothes could be made better. "The inspiration was comfortable clothes made better, and with more style, so you can work from home, take Zoom calls, step out of the house while looking as good as you feel," she shares.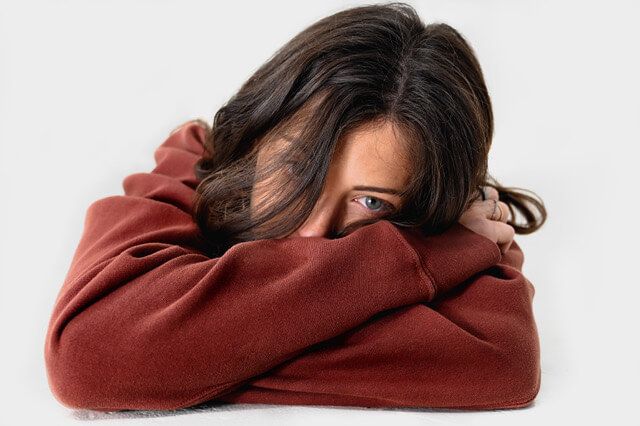 From staples like t-shirts and jeans to custom-made pieces, XIVI designs comfortable clothing for every occasion. The brand has taken a gender-fluid approach to its products while expanding its product lines to include a greater variety of styles.
👕
"Our goal is to combine luxury and sustainability so you can Wear Whatever's Comfortable."
- Taylor Hertz, XIVI Founder, and CEO
Sustainability at every stage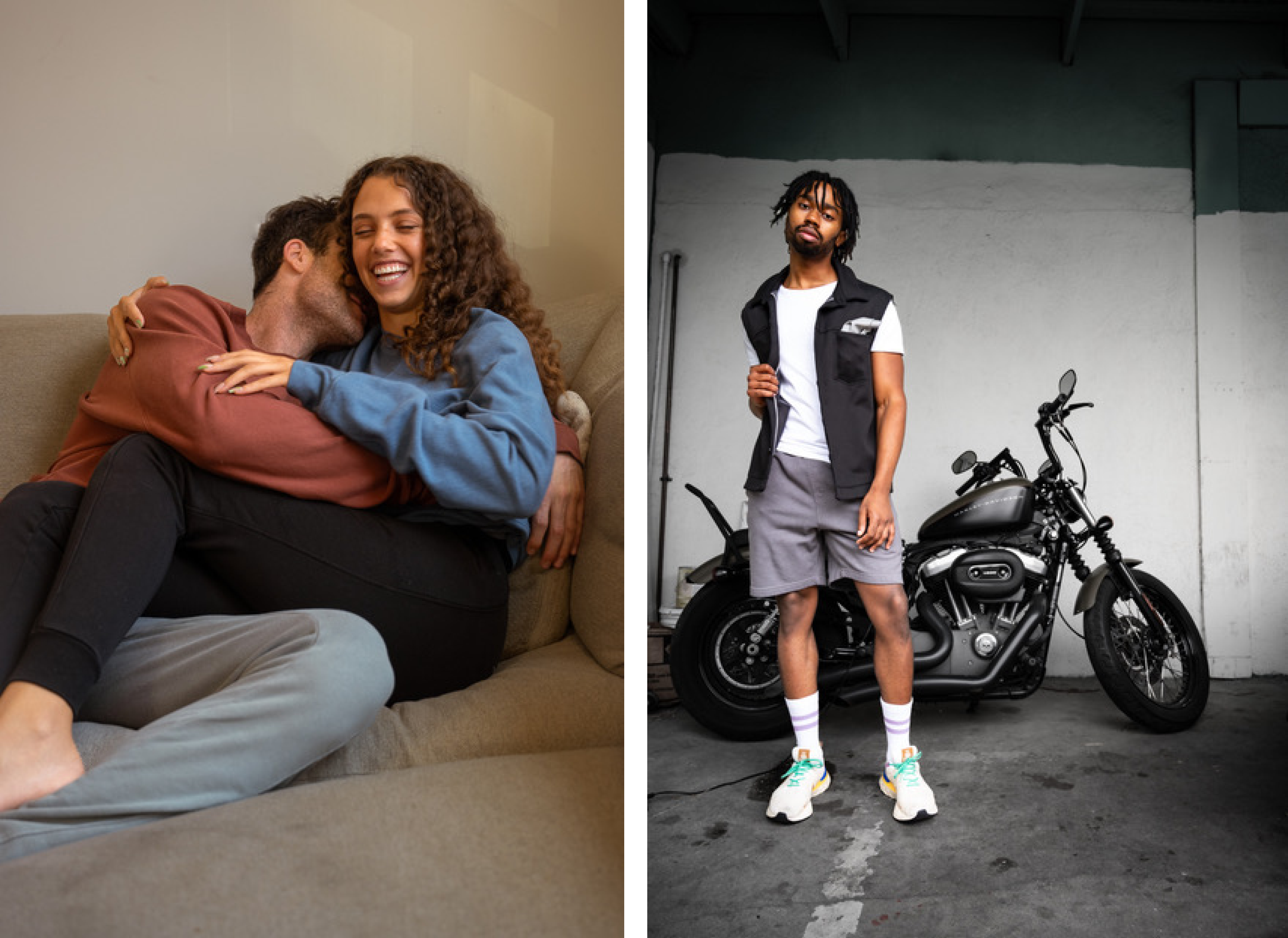 At its core, XIVI is a sustainable, luxury apparel brand specializing in comfortable yet stylish clothing. Intending to be as transparent and trustworthy as possible, XIVI informs customers about its sustainability practices. By using sustainable materials and local production processes, XIVI offers high-quality products at luxurious prices.
💎
"To be clear, XIVI will never be cheap. But that is a good thing."
-
XIVI website
"Our main material used is a Eucalyptus / Cotton Blend. The Eucalyptus in the fabric makes the products not only sustainable but also anti-bacterial, odor resistant, temperature regulating, saves 99.5% more water than other fibers including cotton, and is extremely soft," Taylor explains. This material is also the reason XIVI's pieces are so comfortable for everyday wear. Even with the brand's growth and success, XIVI maintains its small batch production with limited edition products.
Building a community of comfort seekers
By positioning itself as a luxury everyday brand, XIVI has been able to appeal to a wide range of consumers and build a diverse community of brand advocates. From celebrities, athletes, and musicians to everyday business professionals, XIVI represents the fashion-forward individual who still wants to feel their best.
👖
"Our community loves to be comfortable and is always so excited to put on professional and stylish clothes that allow them to look their best and feel great for any occasion!"
While all of its products are produced in small batches as limited edition lines, there are still some staples that are fan favorites. "Our customers' favorite styles include Solid and Printed Button Ups, our faux denim styles (Soft Pant and Soft Trucker Jackets), and our Cord Pant," Taylor shares.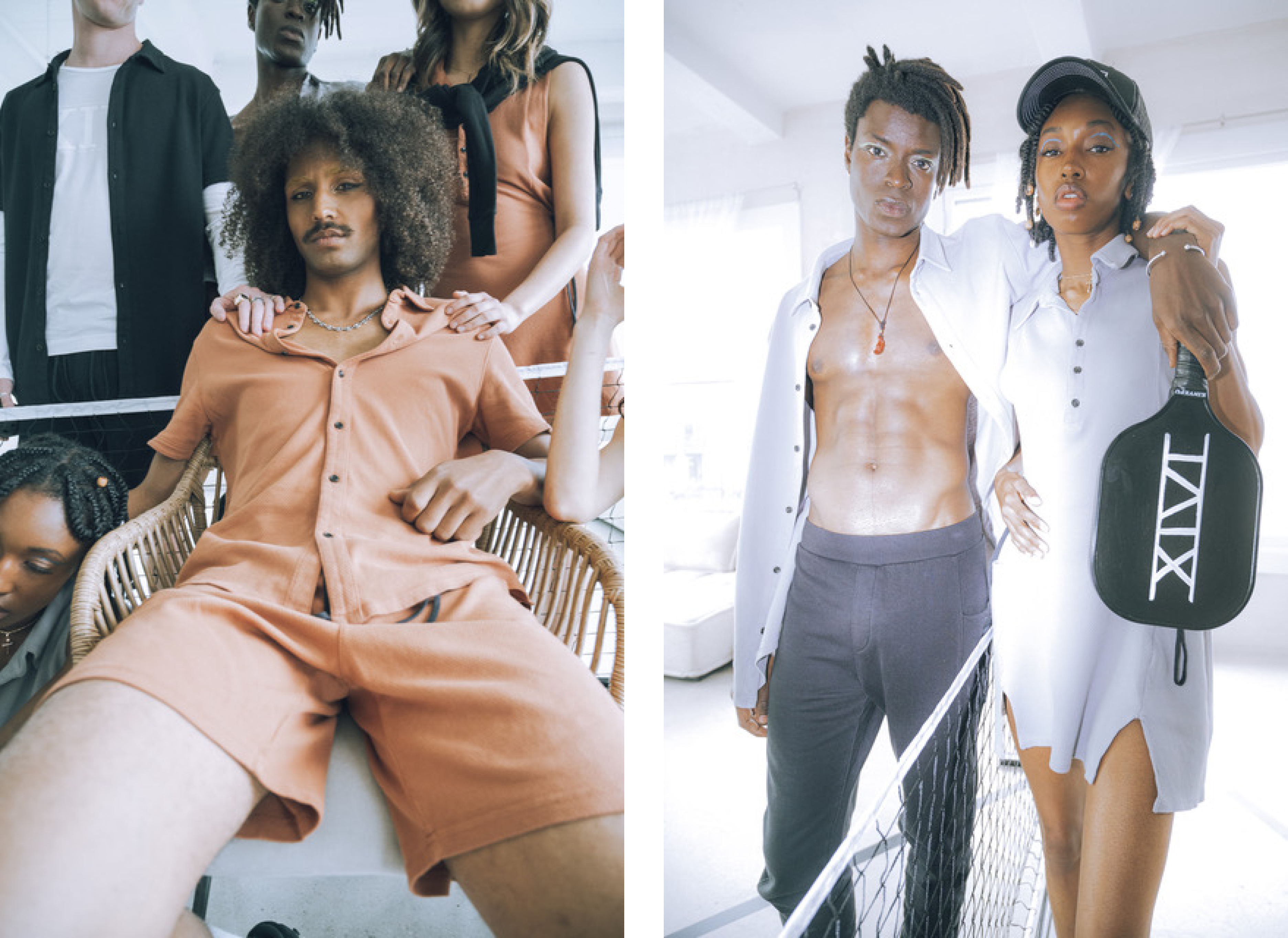 XIVI also offers a loyalty program for its customers, XIVI Rewards. Customers earn 5 points per dollar spent and can redeem 500 points for $5 off their next purchase. They can also earn points from the referral program. Along with online purchases, XIVI effectively leverages omnichannel commerce and rewards customers who shop in its LA store. " If you shop in person the system still tracks the points as long as you use the same email address at checkout," explains Taylor.
🛍️
"We are a small business still trying to reach a wider range of customers, however, we find that pop-up events as well as selling at our storefront bring in the most sales."
Delivering a practical omnichannel experience is important for XIVI, as most of its customers still prefer to purchase in-store. "One main reason we sell more in person than online is due to how soft our fabrics are. I can't stress the 'comfortability' enough. A photo on a website just doesn't do it justice." Once customers make that initial purchase in-store and start their relationship with XIVI, they can pick up where they left off online so every touchpoint must be delightful.
Advice for small business owners
As a relatively new business, just over 3 years old, Taylor and the XIVI team are still learning and growing every day. Her journey hasn't been linear and she's shared some of her biggest obstacles, lessons learned, and advice for other small business owners.
One area that Taylor has focused on recently is digital advertising. She's learned that there is more that goes into an ad than she ever thought. "First off, you need to kill it on the creative side. Second off, you need to have words on the images because not everyone reads captions and a photo can be confusing because who knows what is actually being sold? Third off, you need really strong verbiage for the image itself, the headers, and the body text. If the words suck but the images are beautiful, people don't always purchase because they don't know what the brand is about. Fourth off, you need the knowledge and time to run the ads, change the ads, get them in front of the right people, and honestly… so much more."
🧠
"My advice is to love what you do! Passion will keep you interested even when things get tough. Secondly, plan on learning a lot. Don't let yourself stop learning. Read books, join Zooms, sign up for masterclasses, and talk to your peers. Even if you already think you know how to do something, I guarantee you can still learn something new from everyone and everything around you."
When you have a growth mindset and a willingness to learn as Taylor does, you'll start noticing some pretty awesome wins. "A huge win a few months ago was our first feature in VOGUE! Another win we have coming up is our first Fashion Show in Washington DC," Taylor says.
While prolific features like this are great for brand awareness, it's no more important than delivering an amazing experience to every customer you interact with. "As a small business, we enjoy celebrating all of the small wins like customer reviews, sales, wholesale accounts opening, and our anniversary every year on November 6th!" No matter what stage you're at, you're never done learning. So stay hungry and keep growing!
Get inspiration from other small business owners
Sign up for Talking Shop, the Smile newsletter