This is part of our #SmileABCs series, highlighting and going in-depth with small businesses and ecommerce brands. Check out the full series here.
"A mom on a mission,"  is how Under the Nile describes itself. Under the Nile is an organic and fair-trade baby and home goods brand with products for newborns, babies, and children through 6 years old. Their products range from toys to apparel to blankets and everything in between new parents' needs.
Under the Nile was started 25 years ago by Janice Masoud, a mother whose mission was to find baby clothing that would not irritate her baby's sensitive skin. Like most entrepreneurs, Janice started the business out of a need she had, and a gap in the market. Unable to find organic options for her babies, she set out to create her own line.
Under the Nile set out to manufacture its own organic products in Egypt, where her husband and business partner Mohamed Masoud is from. Organic baby products were not as common 25 years ago, and the baby industry was nowhere near where it is today. "I set out to Egypt to find a factory that mirrored my ethics and found the perfect partner in a farm north of Cairo," explains Janice. "I loved everything about them–the way they ran their business, how they put the community's welfare at the forefront, and their sustainability practices."
"Our customers love our commitment to both the planet and people. We're one of the first baby brands in the United States to ever sell organic baby products and have never wavered. We're GOTS certified and produce all our products in fair-trade factories in Egypt where we give back to the local communities. Quality is also just as important as is production," explains Janice.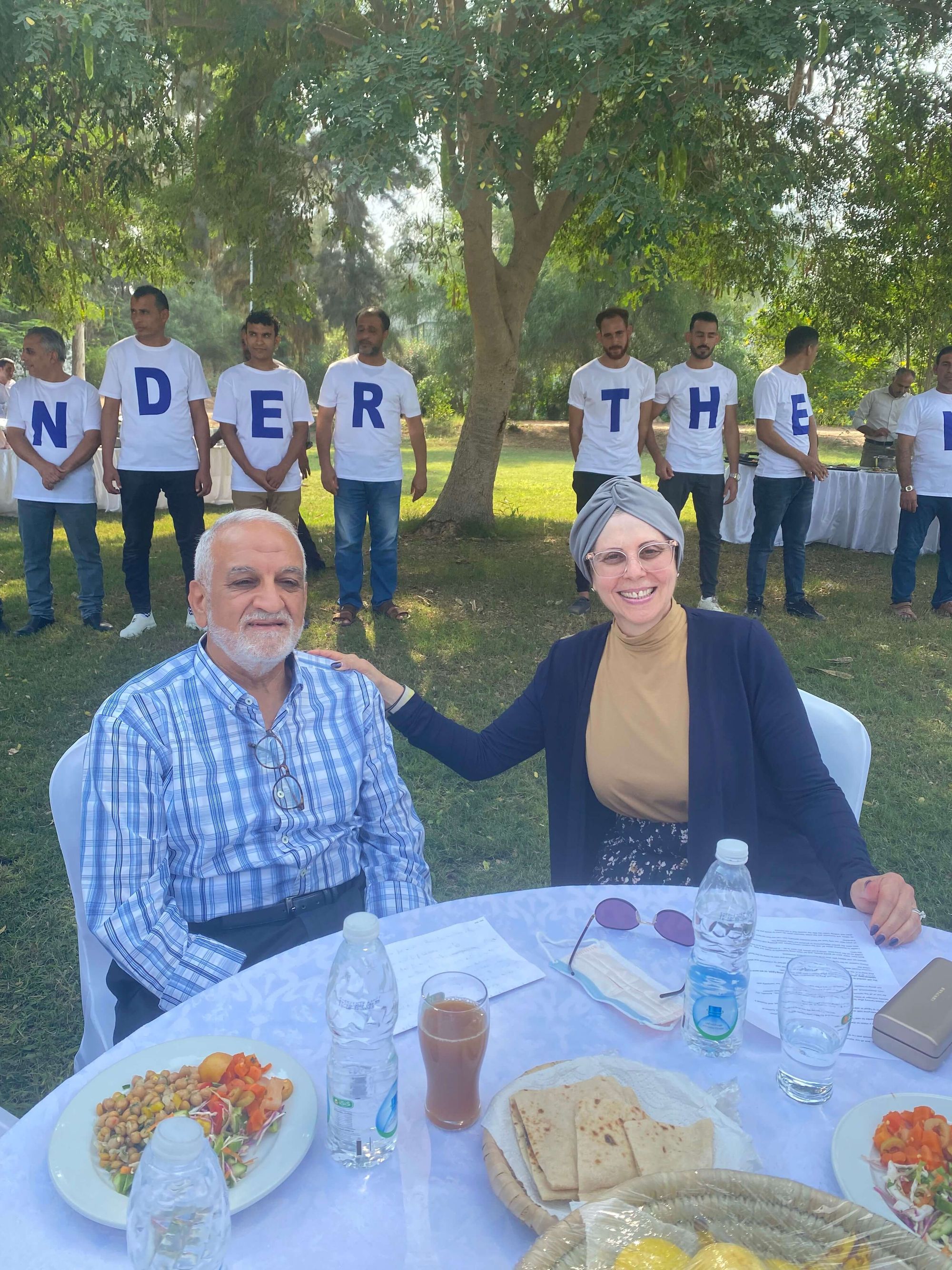 Some of Under the Nile's most popular products are its toys, which are focused on being organic. "Our toys are our best-selling category. They're made and stuffed with 100% pure organic Egyptian cotton which is rare in the toy industry," says Janice. "Our collection of brushed sherpa products like Benny the Bear and Abigail Goose are most loved, as are our zero-waste 'Scrappy' toys which feature our Scraptopus, scrappy cats and dogs, and baby buddies which recycle scrap fabrics to make loved toys."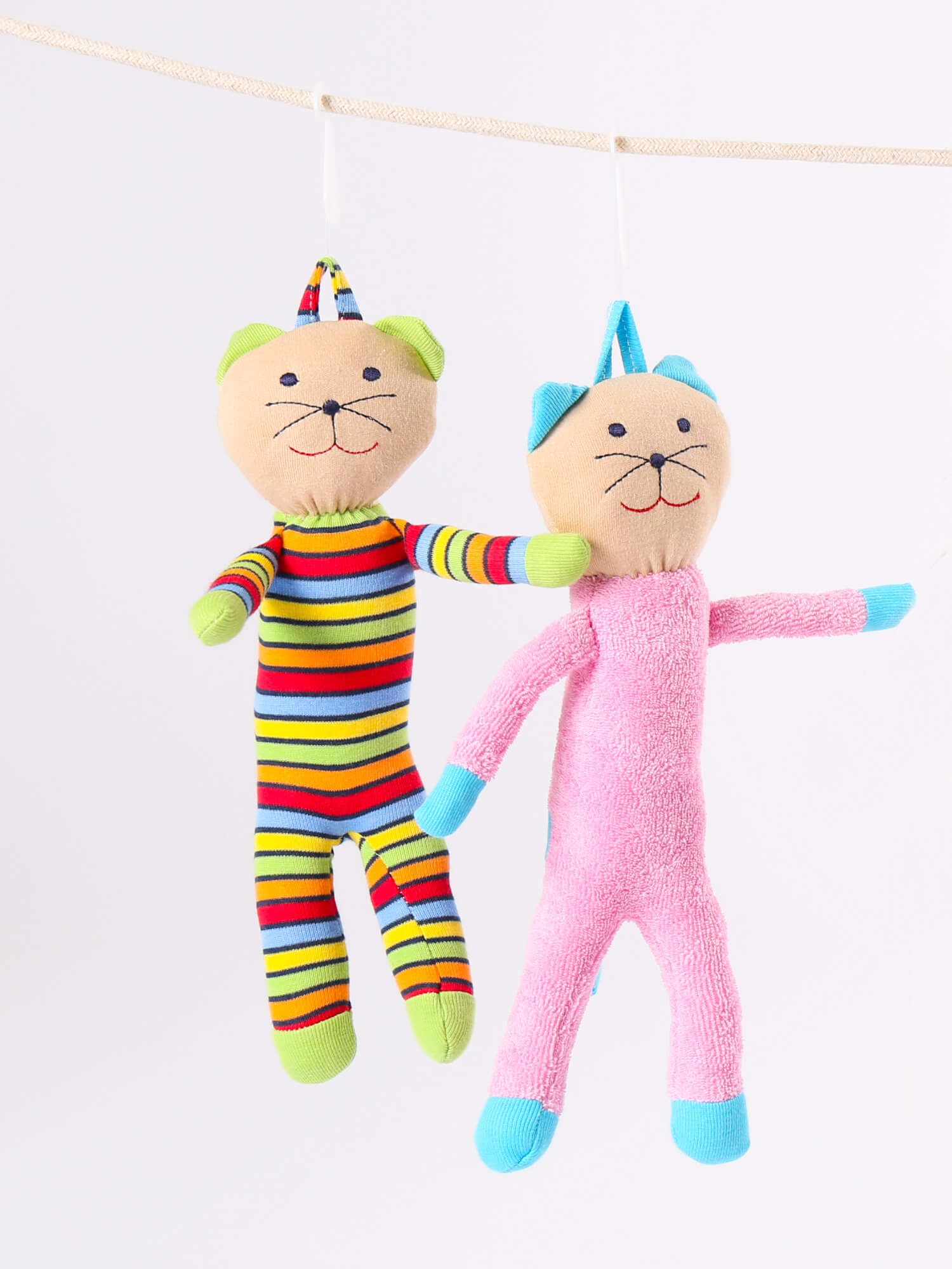 Under the Nile Rewards
Products and the baby industry in general have short customer lifecycles. So how do you create loyalty with products that customers age out of?
Under the Nile's products are targeted at ages 0 to 6 years old, a period of time where the most changes happen. Under the Nile knew they needed a way to capture customers to come back for repeat purchases, even if it was a short window of a few years. Under the Nile rewards was the perfect solution.
"Because we carry baby products, our customer life cycles can be short. But we're lucky to have such loyal customers who love our products so much, they consistently purchase from us as gifts for other newborn parents, second babies, etc... We have so many loyal customers who love our rewards program, earning points, and redeem them towards baby gifts and new toys."
🛍️
"Our loyalty program has reinforced our customer's commitment to our brand. It has helped us maintain existing customers who would normally age out of our product."
Under the Nile rewards customers with 10 UTN (Under the Nile) Points for every $1 spent. With a 200 sign-up points bonus, along with 100 points each if customers follow the brand on Instagram or share content across social media. Before a purchase, customers can earn 400 points off the bat. This allows customers to be well on their way to a $10 off discount for their second purchase.
What's next for Under the Nile?
Under the Nile hopes to only get bigger in the coming years with its focus on sustainability and commitment to being a force for good. "We hope to continue to expand our toys, home goods, and essentials as well as fabric and textile options," says Janice. "We look forward to continuing to grow our impact environmentally and socially as well."
Subscribe to Talking Shop
Learn from other Entrepreneurs