This is part of our #SmileABCs series, highlighting and going in-depth with small businesses and ecommerce brands. Check out the full series here.

Mini figurine toys have grown in popularity in the past decade. From mini food toys to animals, these small toys are fun, cute, and spark imagination. MiniZoo is Australia's animal toy figurine store, which began as a brick-and-mortar toy shop in 2004. Fast forward 13 years later, and MiniZoo has sold toys around the world.
"We're a family business founded by my mum and dad (Sandee and Jason)," says Marketing Manager Tahnaya Culbertson. "My dad particularly noticed how popular the mini figures were after customers would drive into town from hours away to buy them from our little shop. Online retail was just beginning at that time and my dad took the leap to sell these mini figures on the internet so they could be available to anyone, anywhere! Thus began MiniZoo!"
MiniZoo's Community
MiniZoo has built a massive fan base that can't get enough of its products. Their best-sellers are CollectA, nature and animal figurines, and Schleich, detailed toys based on Harry Potter, The Smurfs, dinosaurs, and tons more.
"We have two fan bases, one, the adult collectors who trust us to provide accurate, quality models as one customer pointed out recently in a review, 'Personally as a collector, MiniZoo's a one-stop and the only trusted brand online that I would shop for my figurines," explains Tahnaya. "Our other fan base are parents and educators of young children who love our "great products that inspire imaginative play and stand the test of time", as another customer recently wrote in a review."
The MiniZoo team knows its audience and keeps them excited about new product releases by providing quality products, excellent service, and fast shipping times.
🐅
"We have a wonderful community on Instagram, and the referral links have been a great tool for our loyal fans. Our customers are able to share their excitement when a MiniZoo order arrives, and give their followers their referral link to encourage them to shop with us too."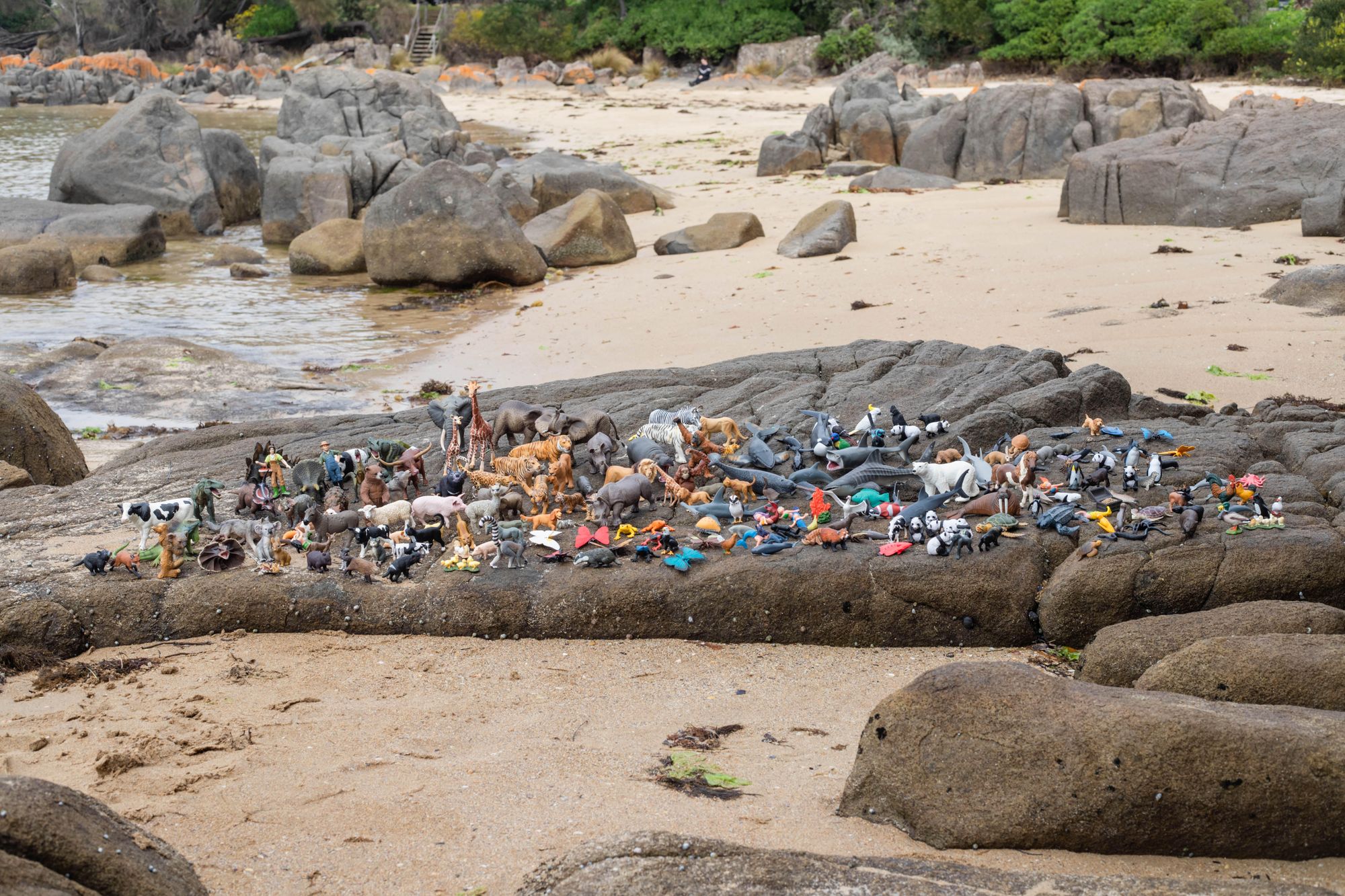 Earning rewards with MiniZoo
MiniZoo implemented its loyalty program in 2021 as a way to reward its returning customers, while also directing new customers asking for discounts, to its loyalty program. "As most online retailers nowadays, we often receive messages from followers asking for a discount. We keep our prices low all year round, so we were never able to provide additional one-off discounts for those who asked in the past," explains Tahnaya. "We are now able to direct these questions to our loyalty program and encourage these first-time shoppers to create an account, and to start earning points to redeem for a discount code."
🎁
"Due to the nature of our products being collectibles, we have a huge base of returning customers, some of which joined us at our beginning and still shop today. The loyalty program has been a wonderful way for us to show our appreciation to those customers, and continues to build that customer/brand loyalty."
MiniZoo's loyalty program offers customers 1 Point for every $1 spent, with every 100 points being $1 off their second purchase. Customers can earn points for celebrating their birthdays, following on Instagram, and writing a review. Reviews have become a big driver in acquiring new customers.
"Our loyalty program is linked with our reviews program (Reviews.io), so anytime a customer leaves a review on a product, they receive bonus points which is a great incentive to share their thoughts," says Tahnaya. "Those product reviews really help visitors on our website trust our products, as they can read what verified customers have to say about each item."
"Our products are collectible and therefore we really count on returning customers, and those customers spreading the word to their friends and so on. The way we have set up our program is quite easy to follow, in that customers are able to redeem their rewards with as little as 200 points," says Tahnaya "For the majority of our loyal shoppers, they are spending enough per order to earn a discount on the next order, and so on. This really encourages those regular orders to come through."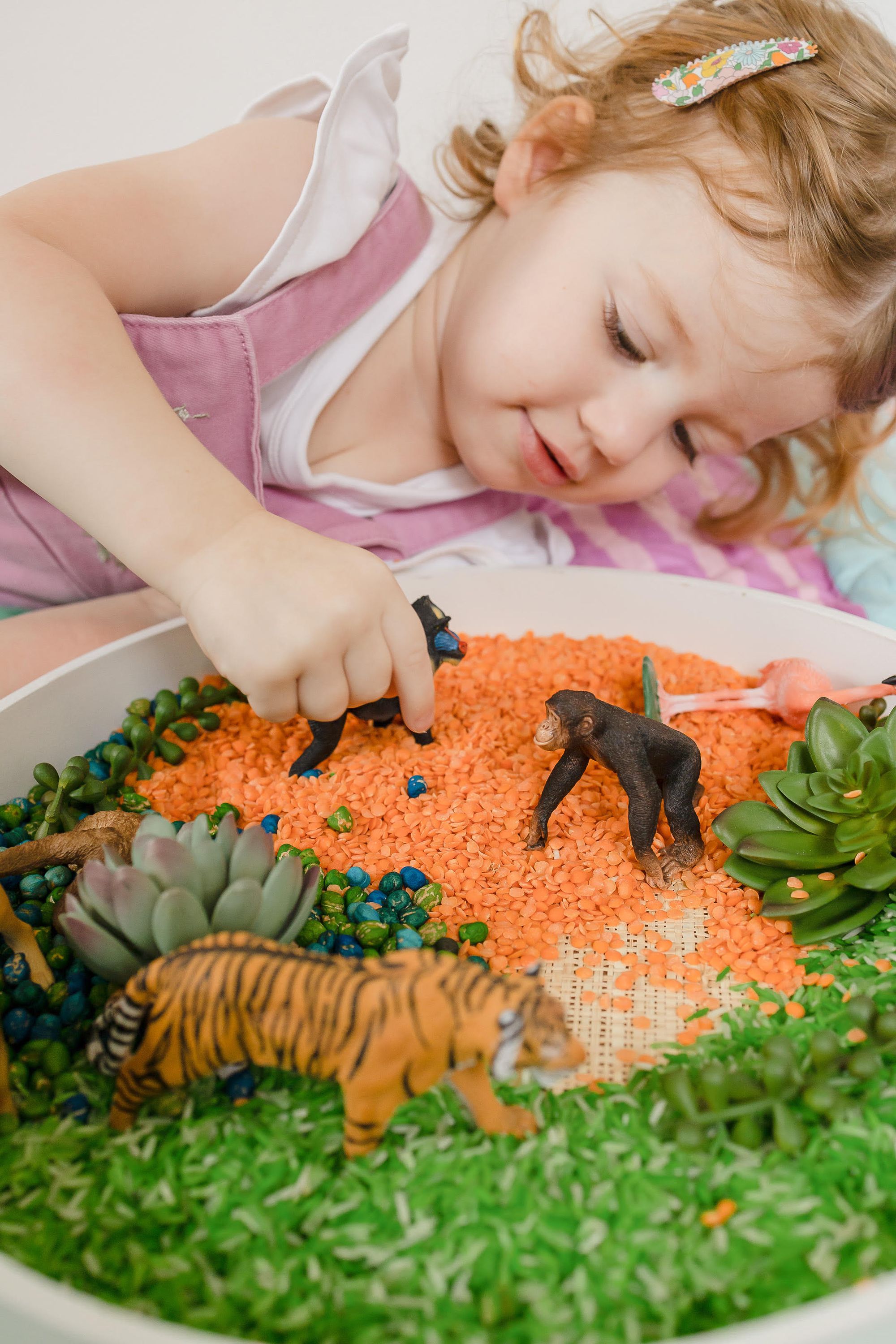 Advice for new ecommerce brands
MiniZoo has pivoted from being a brick-and-mortar toy store to finding its niche in figurine toys that their customers love. Tahnaya and the team have one key message that has made MiniZoo stand the test of time; to be unique!
"My advice for new business owners is to be unique. Don't compare, or try to be like anyone else on the market," says ​​Tahnaya. "If you sell a product, take the time to really know and understand your product(s) so you can share your knowledge and answer questions with confidence. Share behind-the-scenes images, share your faces, and answer messages quickly to build a strong relationship from the beginning. Your audience will respond well to someone they can relate to."
Create a Branded Loyalty Program
Launch on the Starter Plan