This is part of our #SmileABCs series, highlighting and going in-depth with small businesses and ecommerce brands. Check out the full series here.

What started as simple accessories for an IKEA highchair, has turned into a successful ecommerce business, with a thriving brand community. Husband and wife duo, Katie and Brent Kruithof created Yeah Baby Goods, a brand of baby feeding essentials and accessories for the $29 IKEA Highchair. "My firstborn hated every highchair he met until the day he sat in the IKEA Antilop. We were eating in the IKEA cafeteria and couldn't believe he didn't scream bloody murder when we put him in," says Katie.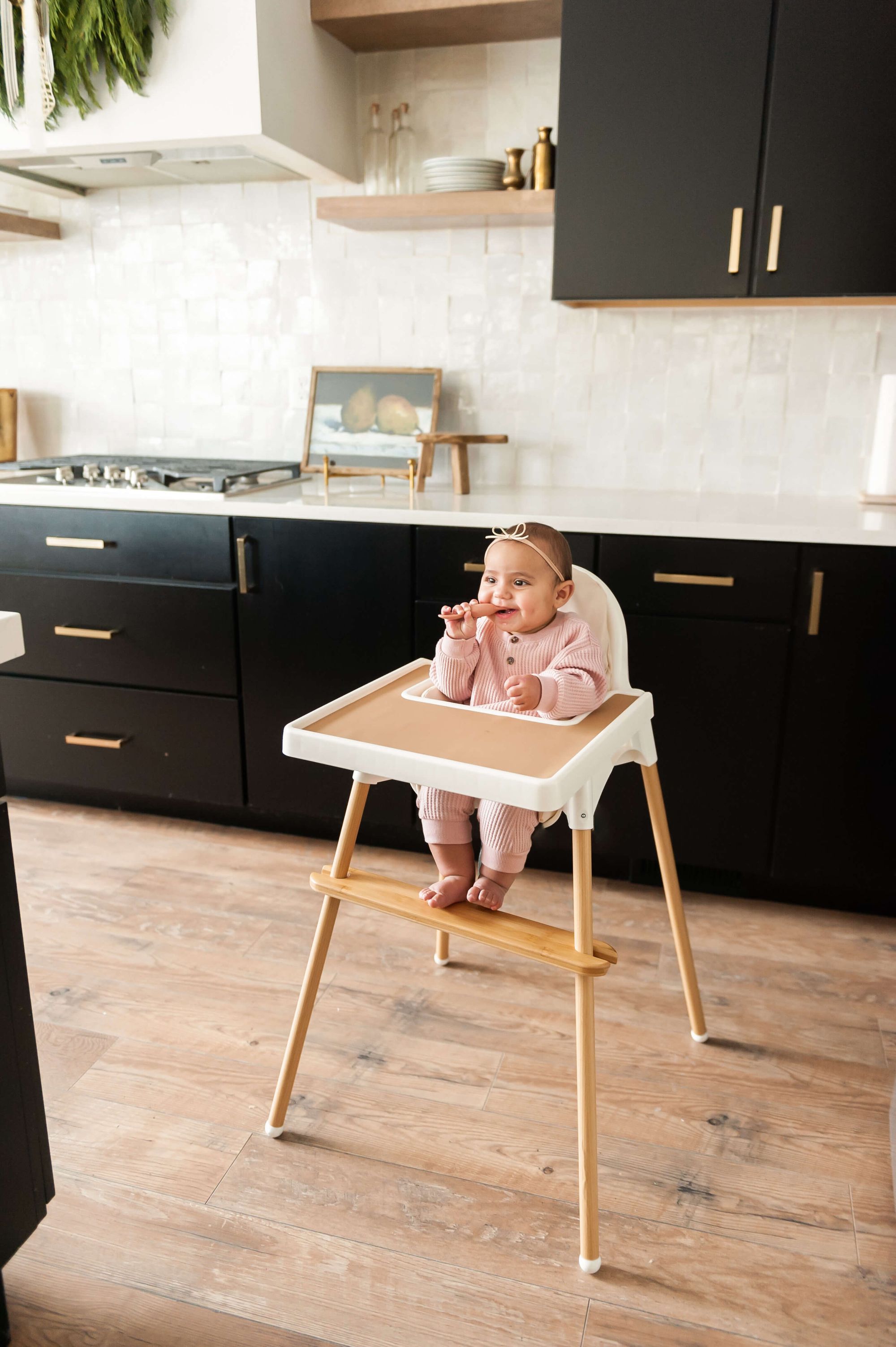 "As parents, we loved the clean design (but mostly the $29 price tag!). After using it for a few years, we discovered a few flaws. As our second son was starting solids in 2016, we began making accessories to solve those issues," says Katie. "We hoped we'd reach a tiny percentage of IKEA highchair owners. It never occurred to us that someday people would buy the IKEA highchair just to get our accessories! We feel incredibly blessed and humbled!"

"Over the years, we started making some non-highchair-related products as we saw other needs in the feeding category. Our restaurant bag which includes food scissors and a reusable silicone placemat has been exploding recently."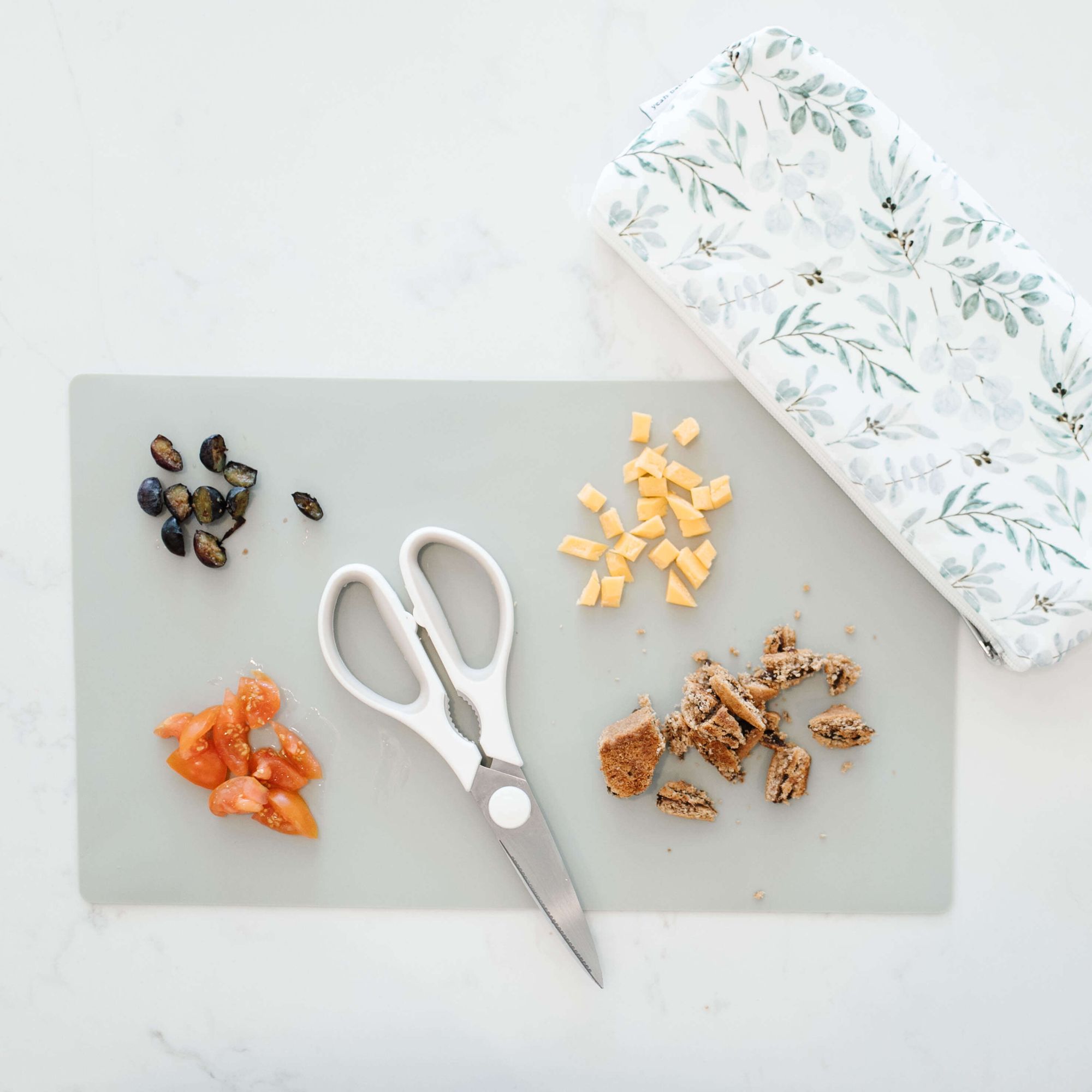 When it comes to Yeah Baby Goods customers, Katie and Brent focus on building the best products for parents and their babies. "We seriously have the very best community! One of my favorite testimonials was from a customer who told me, My friends say it looks like we have a completely different highchair every time they see it, just from changing up the covers and placemats," says Katie.
We also hear from many grateful parents who come back to tell us what a difference our support cushion and footrest made for their baby's eating experience. Their child is more comfortable and less fussy, which makes mealtimes more enjoyable for the whole family.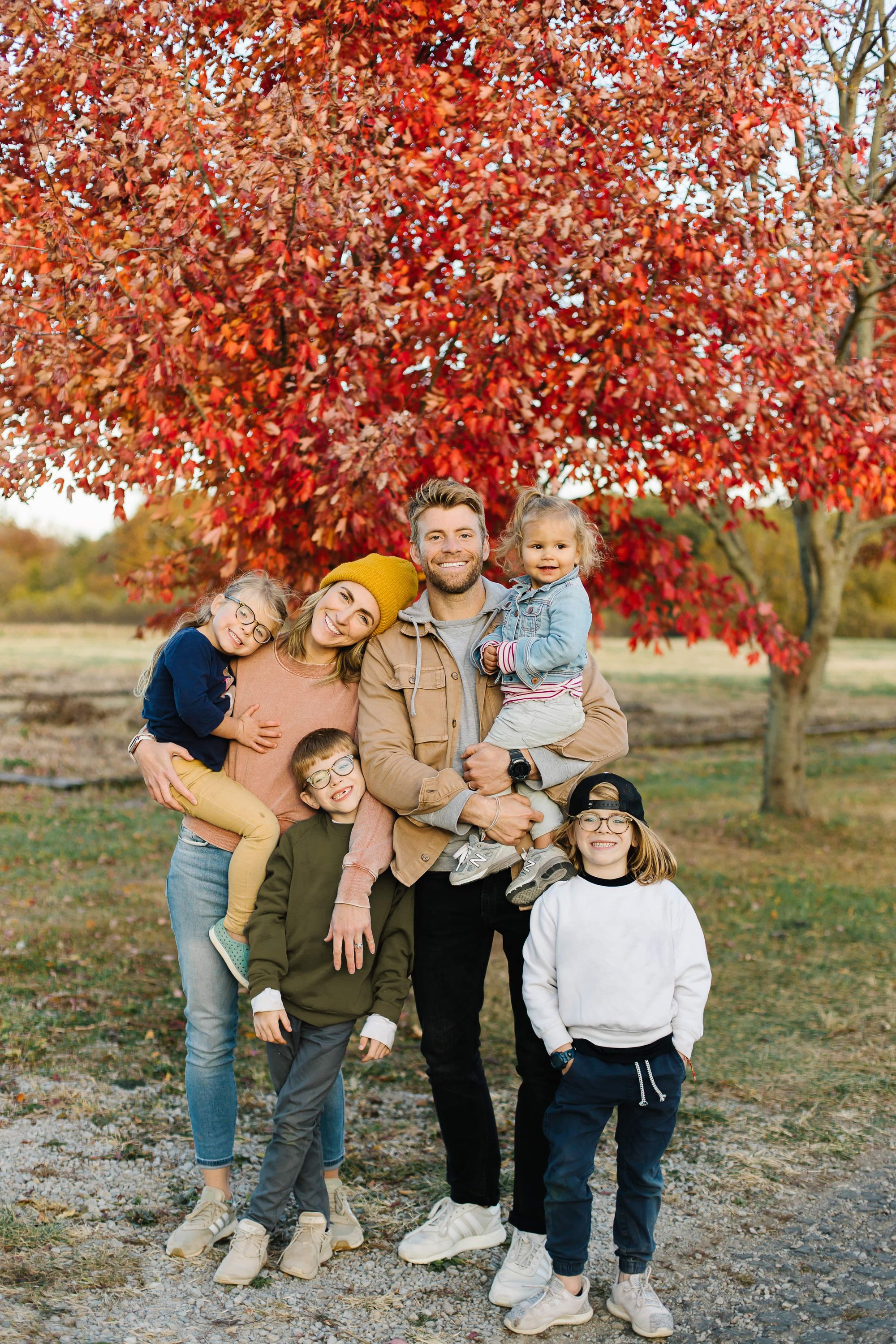 Earning repeat customers with a loyalty program
Yeah Baby Goods implemented its loyalty program to reward customers and incentivize repeat purchases. Customers can earn 10 points for every dollar they spend, and redeem rewards with every 100 points amounting to $1 off, or a 20% off coupon for 2,000 points.
Yeah Baby Goods reminds users to sign up for their loyalty program through social media reminders, their newsletter, and SMS messages. "Our followers get excited about new collections and releases, which is why it was very important to us to add a loyalty program," says Katie.
"We wanted a way to thank people for continuing to support us with their orders AND for sharing our company with others, so our loyalty program is two-fold. 1) People earn points when they sign up, place orders, and follow our social media. Those points can be redeemed for discounts or store credit. 2) Customers can get a unique referral code that gives them and their friends $10 off their next purchase."
📣
"We have a rewards icon on our website that tells people about our loyalty program and often remind them on social media, with SMS messages, and through our newsletter."
"Our business is all about connecting with customers, making them feel valued and appreciated like they are part of the team. A loyalty program fits perfectly with these values. It's a way we can give back to the customers who are already wanting to support our family business," says Katie.
Building a brand community on Instagram
After three years of running Yeah Baby Goods and lack of true community, Katie made a change to focus on her current network, and humanize the brand, showing what it's really like to run a business. "I was feeling burned out by the lack of engagement and connection. I knew I needed to make a big change, so instead of trying to go wide and grow my reach, I pivoted to go deep and grow my relationships," says Katie.
📣
"I worked to make connections and build a supportive community. I got to know our customers and let them get to know us. I got out of my comfort zone and showed my face more."
"I spent time telling the story of what it's like running a family business from our basement, including behind-the-scenes videos of us fulfilling orders while our kids build forts and make huge messes. What I gained was an active, loyal following of parents who look forward to our posts and love to tell others about our company. Our followers know their support is directly correlated with our success. They are rooting for us and want to help build our business by telling friends, tagging us in pictures, and continuing to order. I can't tell you how much this means to me. This connection makes Yeah Baby Goods such a joy to run."
With more than 162,000 followers on Instagram alone, Katie and Brent have curated a community on social media for parents. With a target audience in mind, Yeah Baby Goods keeps its content fun and personal with POVs and behind-the-scenes content. "The best advice I can give is to just have fun with it! If you are feeling discouraged with social media, don't be afraid to put yourself out there and try something new," says Katie. "Instagram can be a wonderful way to build trust and likability, as well as a helpful tool to find out what your customers want. When people feel like you care about them, they'll return the favor.
Create an online brand community
Launch on the Starter Plan