Think about the last great customer experience you had.  What made it so amazing? Was it something about the atmosphere? Did an employee go above and beyond to make your day? Maybe you received an unexpected bonus that put your experience over the top.
Whatever made it so extraordinary, the important thing is that it made you feel good. These positive emotions are what lie at the root of customer loyalty.  Ultimately, loyalty isn't something you can buy - it needs to be earned through positive experiences and protected from negative ones.  This is especially true when you consider that customers place up to twice as much importance on negative experiences than positive ones.  It is imperative that your brand consistently deliver outstanding customer experiences in order to keep your hard-earned customers feeling great, coming back, and growing your small business.

Customers place up to

twice as much
importance on negative customer experiences than positives ones.
Customer experiences are something we're very passionate about at Smile.io, and we believe that rewards programs are a fantastic way to create beautiful experiences that make customers smile - but they're not the only way. We've been keeping our eyes open for some of the best customer experiences commerce has to offer, and it's time to pay tribute to the brands that are doing everything in their power to go above and beyond the call of duty.
Let's take a look at 10 of the best customer experiences, and what we can learn from them.
Sephora's customer experience gives shoppers a warm welcome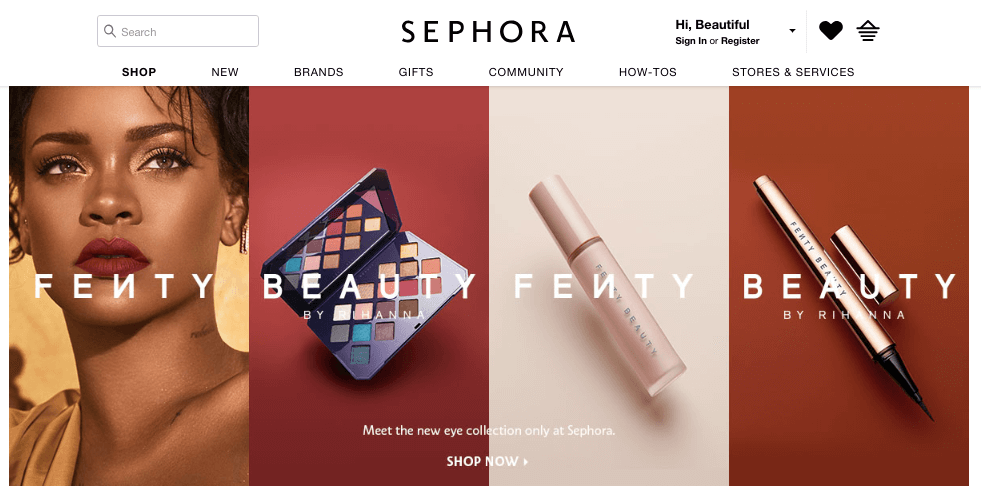 There are few brands as beloved as Sephora.  With one of the world's best rewards programs, Sephora has easily established itself as a brand that offers one of the best customer experiences around.  From bonus points events to exclusive VIP rewards Sephora's VIB Rouge program has been a huge draw for millions of customers worldwide, but that's not the only way they exceed customer expectations.
Sephora recognized early on that not all of their customers are comfortable making decisions about which products would work best for what they need.  With a seemingly endless array of makeup merchandise, stepping into a Sephora for the first time can be a very overwhelming experience.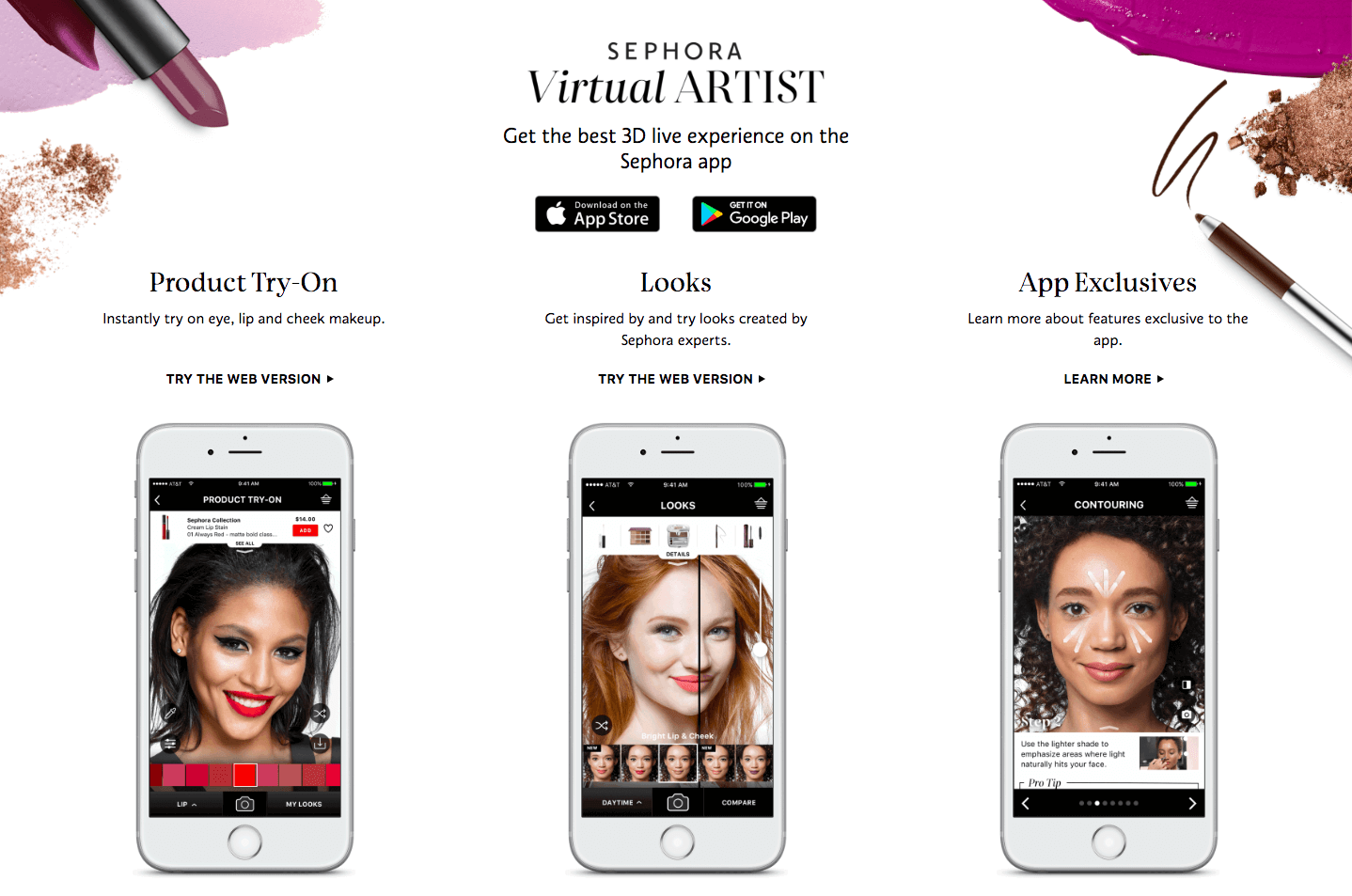 Instead of leaving their customers to navigate the experience themselves, Sephora has designed a number of tools to help every customer find their perfect products.  With Color IQ, customers can find the best shade for their skin tone, while Virtual Artist allows them to "try on" makeup before purchasing it. These innovations, combined with access to professional makeup artists in store, have made Sephora's products that much more accessible for every customer.
By anticipating their customers' needs and difficulties, Sephora ensures that shoppers always feel comfortable with their brand, allowing them to get the most out of every visit.
Takeaway
Zappos' Customer Experience Puts Shoppers First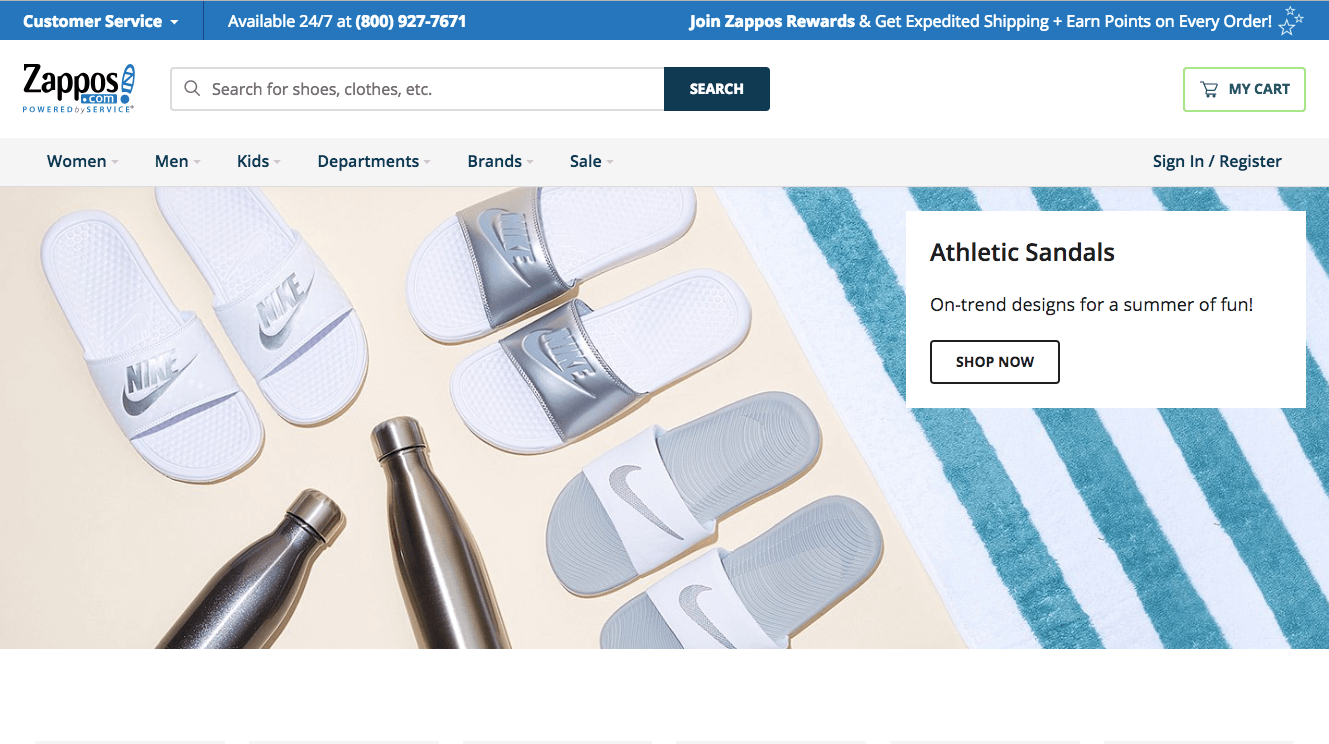 For years, Zappos has been impressing customers with their product selection, shipping speeds, and amazing customer service.  Chances are you've heard the story about the best man whose shoes were replaced free of charge with expedited shipping after the package got misrouted in the mail, but that's not the only way they go above and beyond their customers' expectations.  In 2011, the online shoe giant paid the tolls on a certain stretch of highway on Thanksgiving weekend, and in 2012 recorded a customer service call that lasted more than 10 hours!

Each of these examples demonstrate Zappos' commitment to customer service.  In each instance, they went out of their way to deliver what their customers needed when they needed it - no questions asked.  This is the perfect illustration of their priorities as a service first, retail second brand. When I found out their stated mission is to be "a service company that happens to sell shoes.  And handbags. And more…", I can't say I was surprised.
This customer-centric approach to business  is exactly why Zappos is considered by many to be one of the best customer experiences out there.
Takeaway
Put your customers' needs above your own.
DAVIDsTEA's customer experience is a sensory masterpiece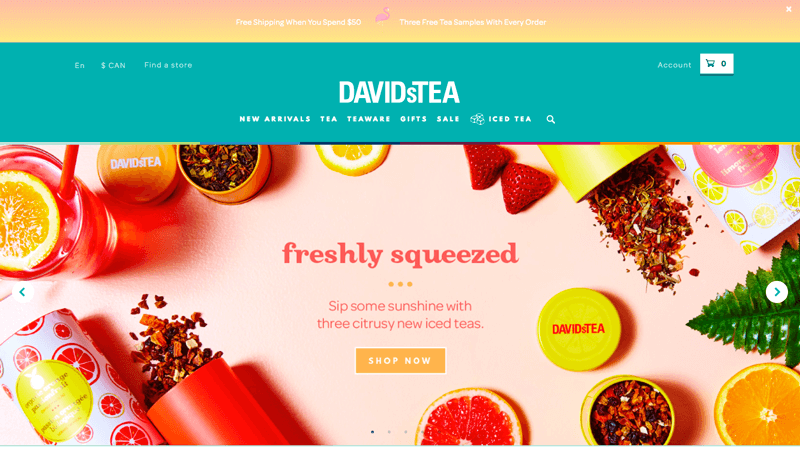 Whether you're a tea drinker or not, it's hard not to be happy inside a DAVIDsTEA store.  With bright colours and delightful scents, DAVIDsTEA shops are designed to stimulate their customers' senses. Flavor combinations you would never have imagined were possible for tea (like chocolate banana and birthday cake) are arranged on a big wall in brightly labelled, shining silver tins.  The pretty packaging isn't the only thing to consider though. In order to deliver the best customer experience, the product they're selling needs to match.
When it comes to food and beverage products, this quality standard isn't always easy to guarantee, and it's this lack of certainty that keeps some customers from trying new brands.  This is especially true online, where customers' levels of trust are already lower than in traditional channels. With a significant online presence, DAVIDsTEA is relying on customers purchasing products online without the ability to taste them in store.  So how do they guarantee their customers are always happy?

Simple: with a return policy.  While this might seem like an obvious solution, it's not that common in the food and beverage industry where the typical mindset is "you taste it, you buy it".  However, DAVIDsTEA understands the risk their customers are taking by purchasing their products online. With 3 free samples with every order and the ability to return anything they order, DAVIDsTEA recognized their customers' desire to "try before they buy", and makes it possible for them to discover their new favorite products - entirely risk free.
Takeaway
Understand the risks your customers are taking.
Starbucks' customer experience gives customers the best of both worlds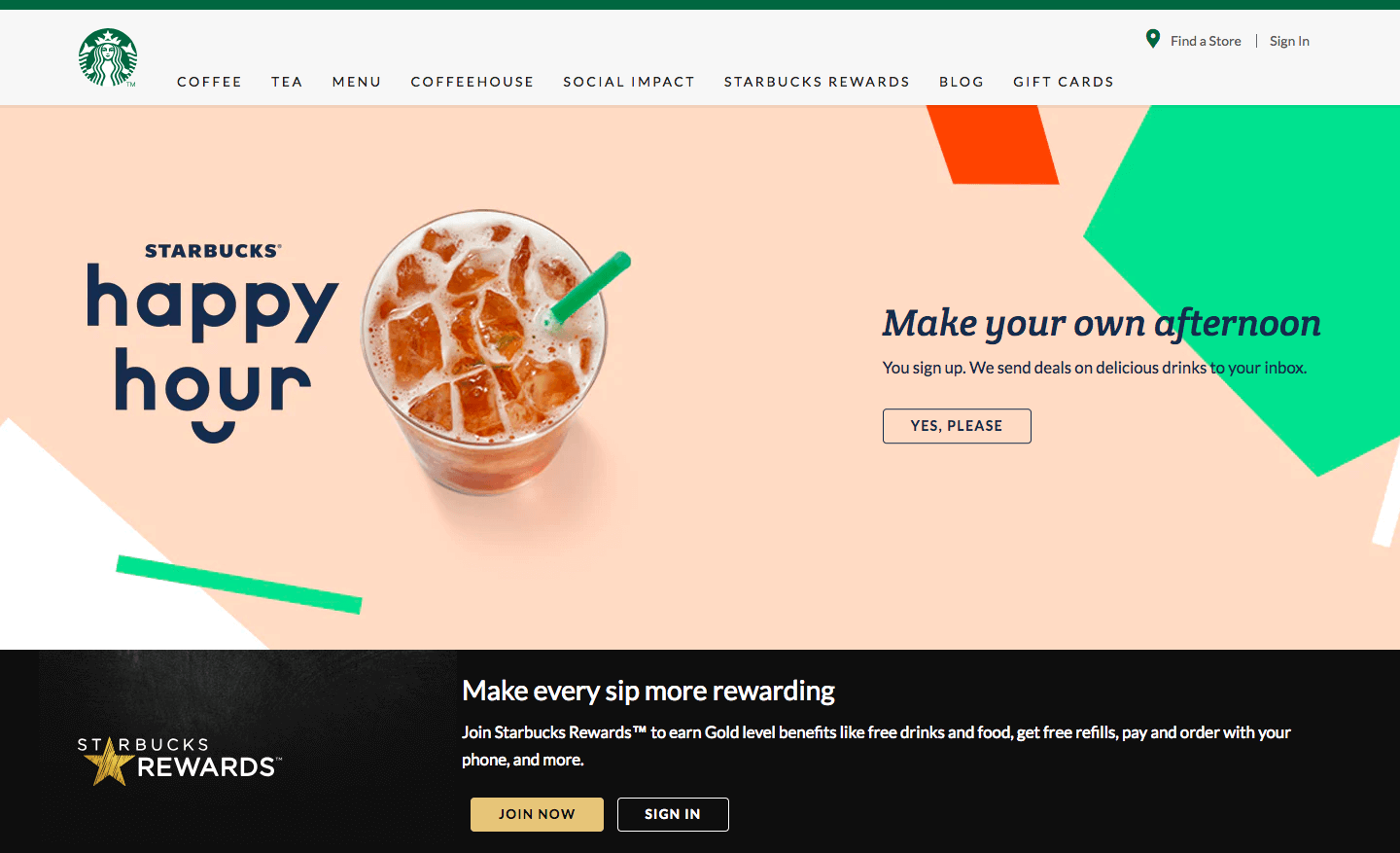 My parents always told me that I'd often have to choose between doing things fast and doing things right - a truth that impacted many of the decisions I made growing up. This principle is echoed in many customer experiences as well. You don't expect the red carpet treatment at a fast food joint in the same way you know that a fine dining experience will take the entire evening. That being said, every now and again a brand doesn't force you to choose between time and quality. Sometimes, a brand comes along and gives you get the perfect balance of efficiency and effectiveness.  That brand is Starbucks.
Although rewards aren't the only way to offer the best customer experience, Starbucks chose to harness their power.  With Starbucks Rewards, members get the ideal combination of VIP treatment and express service. With the mobile app, customers can customize their drinks to borderline ridiculous specifications from the comfort of their homes or on the go. When these customers arrive at the store, they are greeted by warm smiles and a cup with their name handwritten on the side, bypassing the line like the VIPs they are.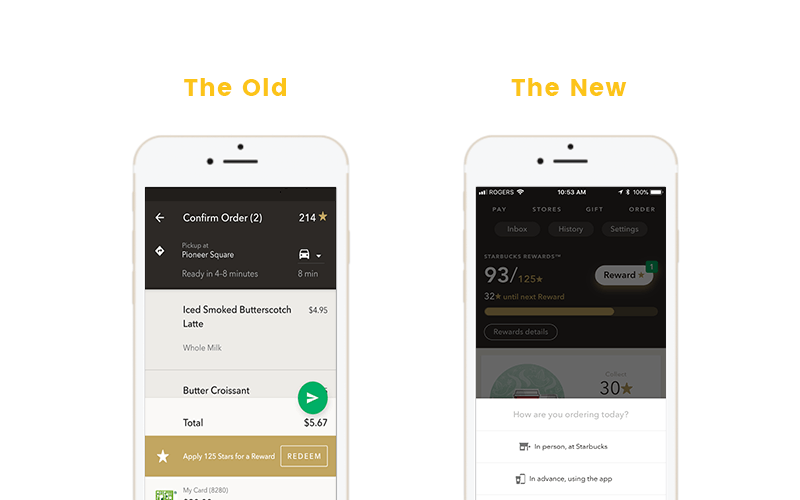 With their outstanding mobile experience, Starbucks has designed an app that can be easily incorporated into even the busiest customer's lifestyle while still making them feel like they're walking on the green carpet.
Take my friend Demi, for example.  Demi has been a Starbucks customer for years, and one of the biggest reasons is the mobile app.  With the app, he can pay ahead, skip the line, and pick up his half sweet, light ice green tea lemonade without being late for work.  This convenience is something money can't buy, and makes Starbucks the obvious choice for any customer looking for good coffee and an even better customer experience.
Takeaway:
Meet customer where they are.
Apple's customer experience makes shoppers belong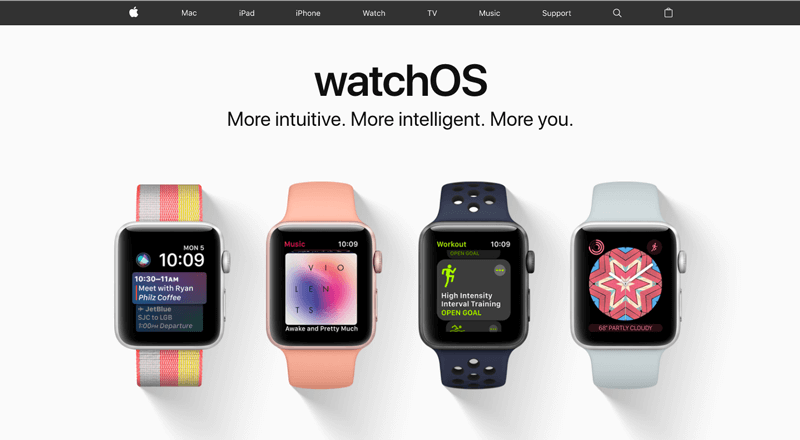 From being a small tech startup in a California garage to one of the biggest brands on the planet, Apple has done a phenomenal job of designing a brand that everyone wants to be a part of. The thing is, when a customer joins the Apple army they don't just get industry leading tech.  They also get message groups, stores filled with "geniuses" ready to help you with any product issues, and a huge group of other customers who are also willing to wait in line for the newest products. In short, they get a community.
This sense of community is what makes Apple's customer experience so phenomenal.  People always want to feel like they belong - that's one of the reasons VIP rewards programs like Sephora's are so immensely popular!  With sleek designs and promotional campaigns that include people from all walks of life, Apple has crafted an image of their brand that is approachable, relatable, and accessible to everyone.  These values are mirrored in-store as well, where Apple employees are more than happy to assist anyone with setting up, fixing, or exploring their new products. No matter who you are, Apple promises to deliver a product that will not only compliment your lifestyle but enhance it, and these promises go a long way to making people feel special and included.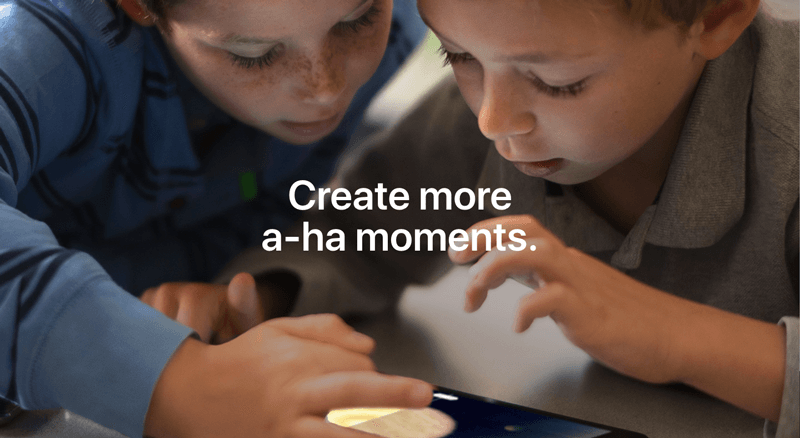 This intentional community, along with the innovative and professional nature of their products, is the reason customers are willing to line up and wait for hours to get their hands on the latest product or just to set foot in the store.  With Apple, customers feel like they're part of an exciting, vibrant community - who wouldn't want to to be a part of that?
Takeaway
Build a community people can't wait to be a part of.
Walt Disney World's customer experience is magical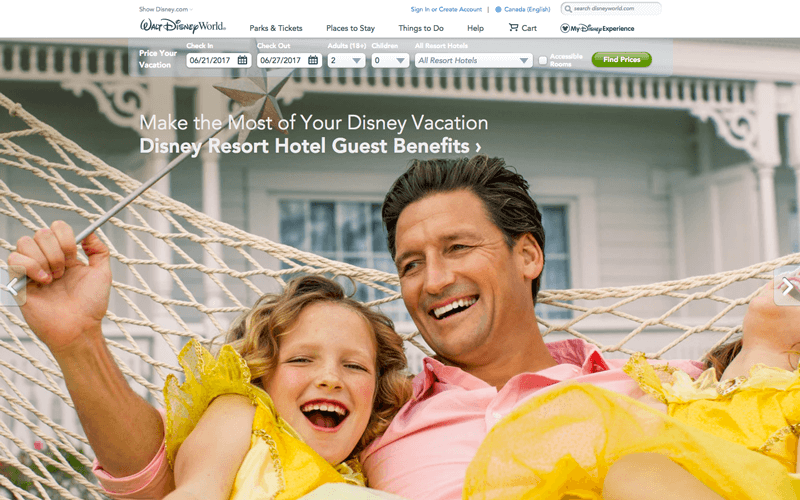 As a lifelong fan, I've been impressed by Disney's customer experience for most of my life.  Since I was small, the Disney brand and everything associated with it has brought me nothing but joy. That being said, it wasn't until more recently that I began to truly understand what makes their customer experience so special.
In simple terms, Disney's success is rooted in the fact that they're committed to making dreams come true.  While this might sound a bit ridiculous, it's hard to deny that that's exactly what they're doing. From castles to magic carpets, Disney has built an empire around bringing people's greatest dreams and favorite stories to life - something that's pretty hard to compete with.
On top of that, Disney is completely committed to keeping their customers engaged in the escapism their brand has to offer.  Take their theme parks, for example. No matter the role, Disney employees are known as "cast members" because everything within the parks is a performance. This means that cast members are always in character, too, in order to preserve the experience for the child in all of us.
If a guest drops their ice cream cone, Disney will happily give them a new one free of charge.  Or if a baby spits up on their father's shirt, Disney has been known to offer the guest a new shirt - for free.
These are only a couple examples of "magic making" at work, but both illustrate Disney's desire to transport their customers outside the realm of the "real world".  Absolutely nothing is accidental, and by deliberately creating opportunities to be removed from everyday life, Disney is able to deliver an experience you simply can't find anywhere else.
Takeaway
Make the impossible possible.
Wendy's has a fresh take on customer experience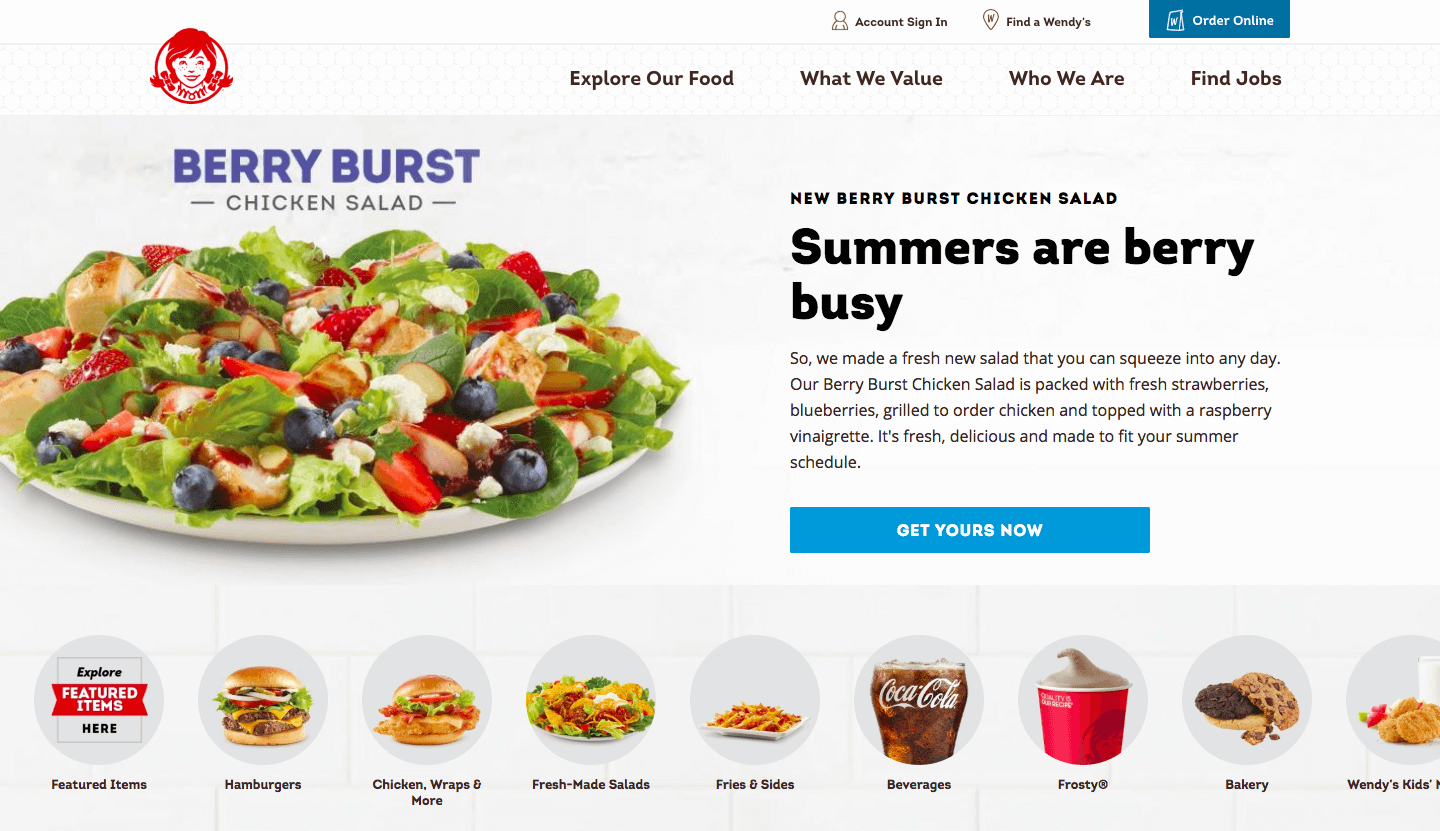 You might have heard about the #NuggsforCarter campaign that dominated Twitter in 2017, which involved a teenager asking Wendy's how many retweets it would take for him to win a year of free chicken nuggets.  When Wendy's responded with "18 million", the teenager took it upon himself to reach that goal, and within a short amount of time broke the record for the most retweets on a single Twitter message.  While he didn't get the 18 million retweets Wendy's had asked for, they gave him his nuggets anyway, building a lifetime of good faith with Carter and those following his epic campaign.
This is only one example of how Wendy's is changing the idea of what it means for brands to engage with their customers.  Over the past year, the fast food chain has made waves on social media as they engaged in real conversations with other brands and customers alike.  From roasting their competitors to taking their own customers to task, Wendy's has carved a niche for themselves where customers know they will get a response if they choose to engage.  This understanding is likely why Carter tweeted at them in the first place!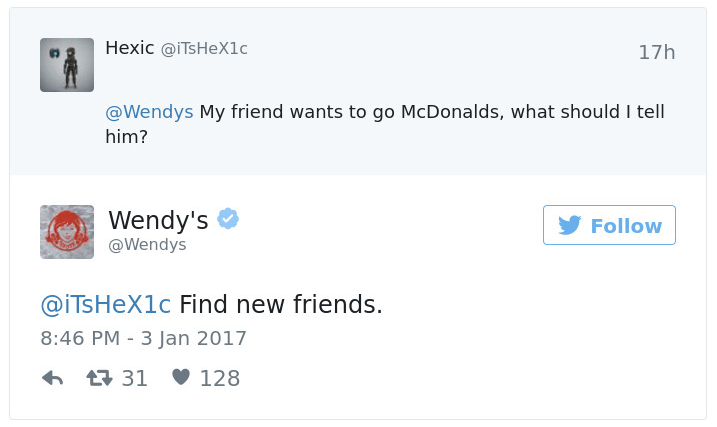 This type of transparency is what sets Wendy's customer experience apart from their competitors.  From their 1984 "Where's the Beef?" campaign to their more recent campaigns on Twitter, Wendy's has fashioned an image of itself as a humorous, approachable brand that doesn't take itself too seriously and wants to have fun with their customers.  With this "fresh, never frozen" approach to customer engagement, Wendy's offers a customer experience that's as satisfying as their burgers and as desirable as a year's supply of chicken nuggets.
Takeaway
Make your brand relatable.
Sony's customer experience is expansive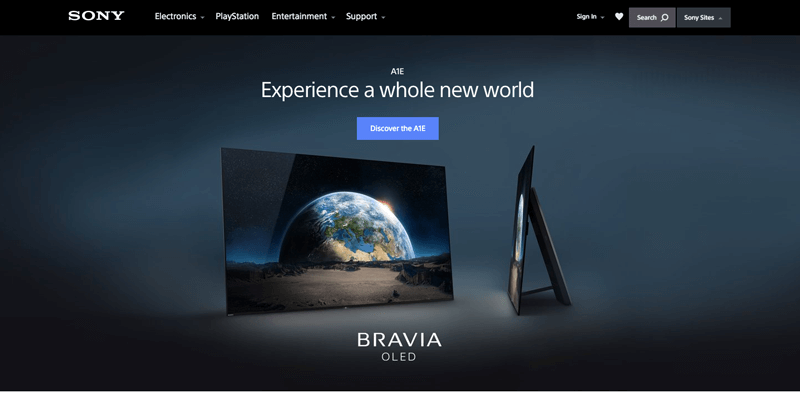 From music to movies to all kinds of tech, Sony is a brand that spans as many industries as possible.  As a customer, this can be a bit concerning - how can they possibly deliver the level of service I'm looking for if they're stretched so thin?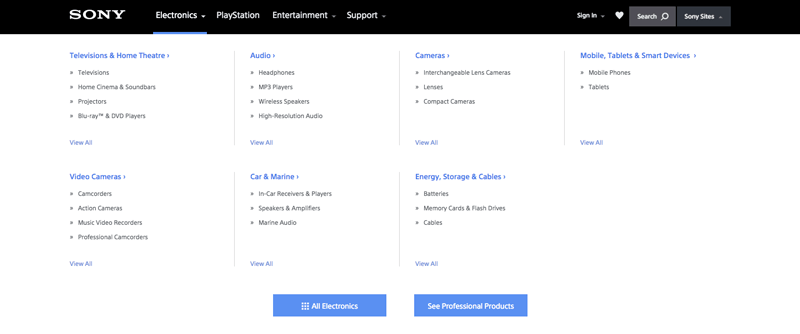 Well, while many brands might struggle to simultaneously service many different industries, Sony isn't one of them.  With a wide-reaching range of products and services, Sony has broken themselves down into a number of smaller divisions in order to make sure that each of their outputs get the focus and attention they deserve.  In addition, they offer customers the chance to participate in a wide-reaching rewards program that allows customers to find additional value in each of the company's divisions - no matter how they choose to engage.
So whether you're into music, games, or movies, Sony is able to deliver one of the best customer experiences, with evident value and an attention to detail other brands can't match. Sony makes sure that all of their customers feel like their industry is Sony's main industry, and that's a task that is easier said than done.
Takeaway
Focus on the things that matter to your customers.
Amazon's customer experience is innovative
As the biggest online retailer, Amazon is a force to be reckoned with.  With their valuable Amazon Prime loyalty program and futuristic products like voice-activated purchasing software, it's no wonder that Amazon accounts for over 40% of all ecommerce business in the United States.
These stats make it clear that Amazon's only real competition is Amazon, and yet despite this, the ecommerce giant refuses to slow down.  While other brands might use their success as an opportunity to take a breath, Amazon continues to push the envelope of what it means to be a leader in ecommerce.  For Amazon, it's not just about innovating. Instead, it's about innovating in ways that directly impact their customers. Take their delivery drones, for example.  Those drones are able to deliver packages to customers faster than ever, and their success means that things like half hour delivery are hovering on the horizon.  Amazon Go grocery stores are equally impressive, offering one of the most seamless shopping experiences on the planet.
With each of these innovations, Amazon demonstrates a commitment to pushing the boundaries of their own customer experience.  It's not enough for them to be every customer's first choice - they want to be the obvious choice.  By innovating because they want to as opposed to because they have to, Amazon makes it clear that their customers always come first.
Takeaway
Be your own toughest competition.
Nike's customer experience is fulfilling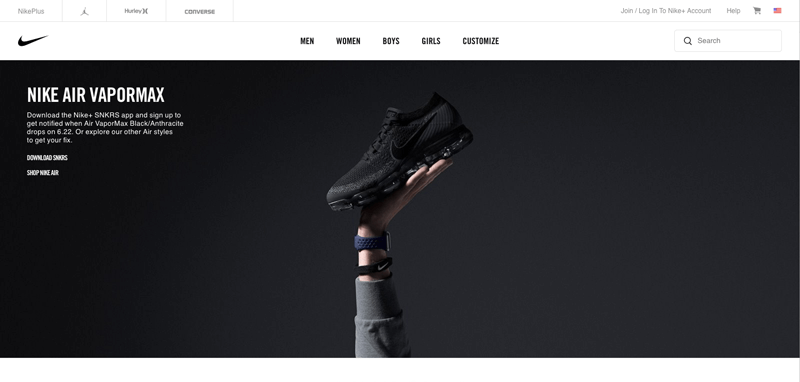 Like Starbucks, Nike's customer experience goes far beyond simple transactions.  As a health and fitness brand, Nike is committed to helping their customers live their best lives.  They achieve this goal in a number of ways, including a slew of mobile apps and their Nike+ rewards program.
With each of these offerings, Nike is building a community between their customers and brand ambassadors.  With rewards designed by athletes for athletes, Nike+ fosters a sense of community that encourages customers to engage with each other throughout and after the purchase process.  These rewards also serve to validate the customer's decision to shop there, inviting them into a community that shares their values.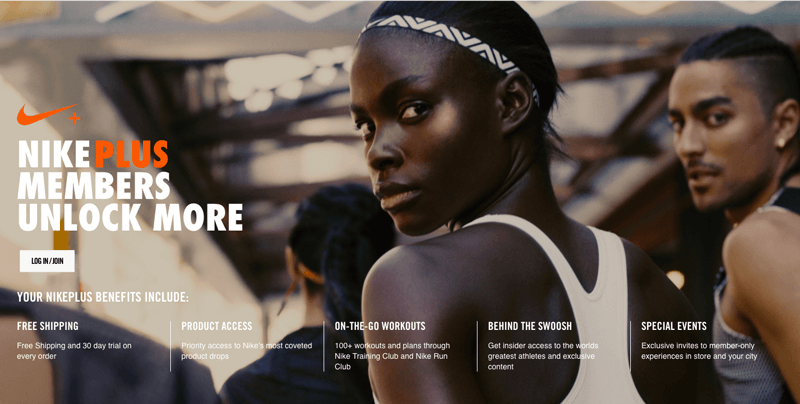 Combining these elements with their beautiful branding and marketing, Nike offers their customers a luxurious customer experience that goes for the gold every time.
Takeaway
Make your brand a lifestyle solution.
Celebrating the best customer experiences
So there you have it, 10 of the best customer experiences available!  But don't take our word for it - we'd love to hear from you! What is your favorite customer experience, and why?  Tweet us @smilerewards and let us know who you would have included in this list.  Who knows? Maybe yours will make the next cut...