This is part of our #SmileABCs series, highlighting and going in-depth with small businesses and ecommerce brands. Check out the full series here.
Candles can make you feel relaxed, bring relief, and spark joy just with a good scent. Tie in a strong brand and community and you get Coal and Canary. Coal and Canary is a candle company hand-poured in Winnipeg, Canada, with the goal of bringing candles to its customers that are good for the air and spark joy.

Coal and Canary began in 2014 between two best friends simply learning a new hobby together. As a fun activity, Amanda Buhse started making candles in her kitchen with her best friend Tom. Eventually, with the idea of turning this hobby into a full business, no bank would lend Amanda and Tom money, so the pair started out with $40 each.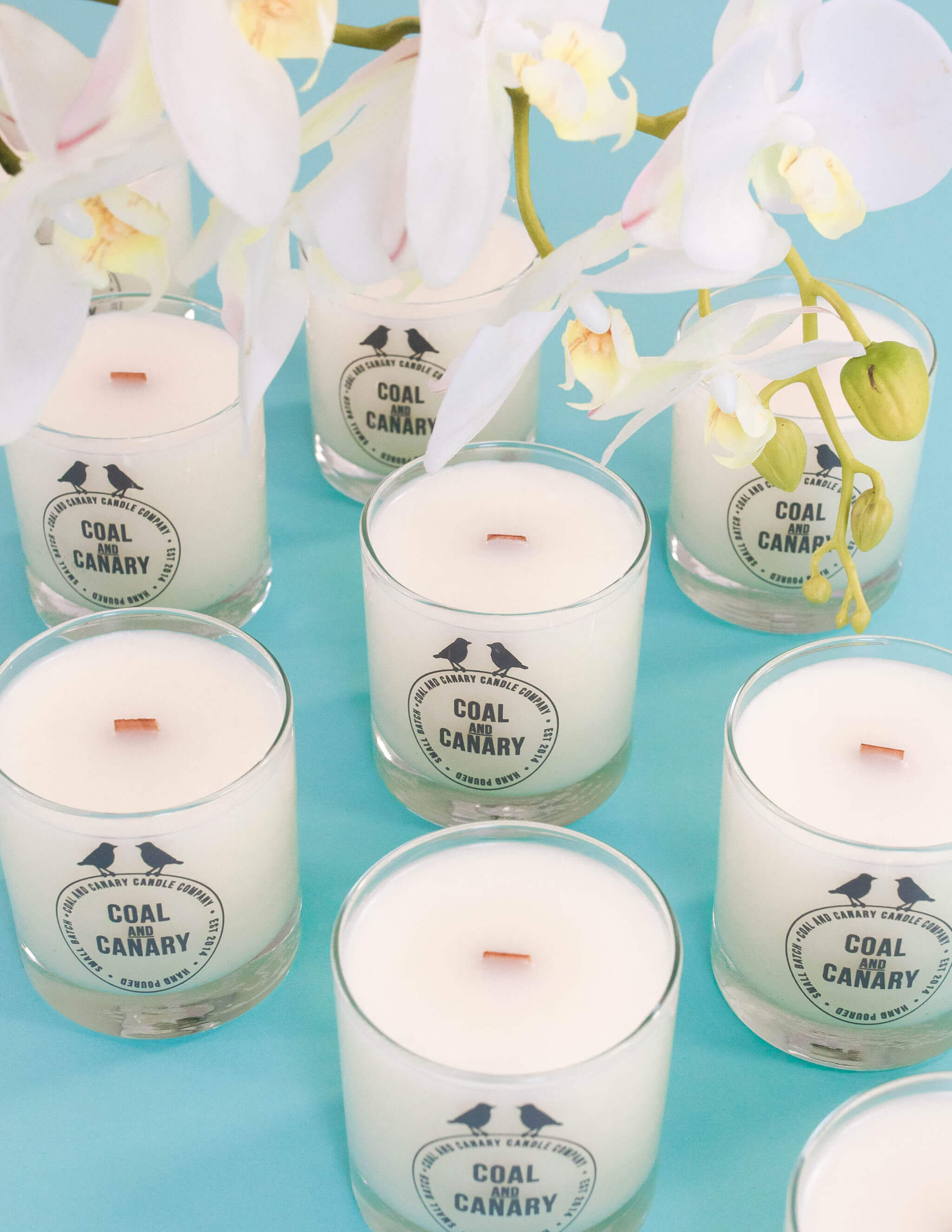 "Though starting a business was not the original intention, what was set out to accomplish has always remained the same. Why do we make candles? For fun," says Ellyse Veitch the Marketing Lead at Coal and Canary. Coal and Canary makes their candles with the highest quality vegan soy and vegetable wax blend and true-to-scent fragrance oils. "All of our candles feature a cozy, crackling wooden wick.  Each candle is hand poured with the highest attention to detail and lovingly housed in a beautiful re-usable glass vessel."
The name Coal and Canary is based on the stories of when miners would bring canaries down to test the air quality of mines. "It's a positive spin on the story though," Ellyse says. "As our ingredients are better for you and the air, so the canary survives and thrives (which is why there are two canaries on the logo!)"
Coal and Canary Community
Coal and Canary is focused on building a brand community that brings customers joy and authentic relationships with their customers.
"We're really focused on pulling back the curtain and having an authentic relationship with our customers and followers," Ellyse says.
"No matter if they've purchased 10 candles from us or zero, we want them to feel as though we see them as our friends because we do. Certain customers of ours have been with us since the company began eight years ago, and some are brand new. The general consensus from people who shop with us is that our product and brand are extremely fun, while not sacrificing quality."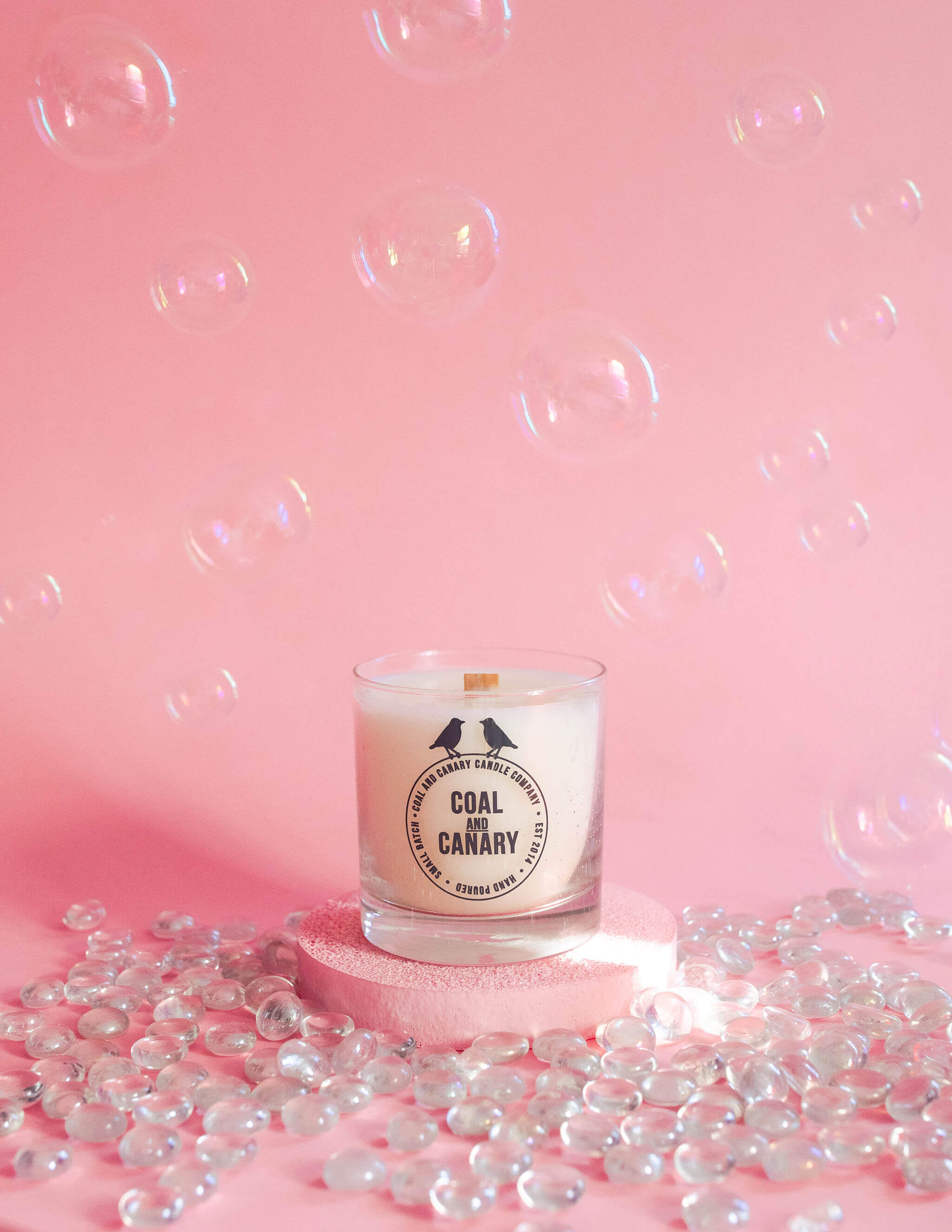 Coal and Canary's "why?" has always remained the same. Coal and Canary candles are made to serve their community. "The success of Coal and Canary has been an unexpected journey that has been incredible and fulfilling in so many ways because they continue to translate that joy."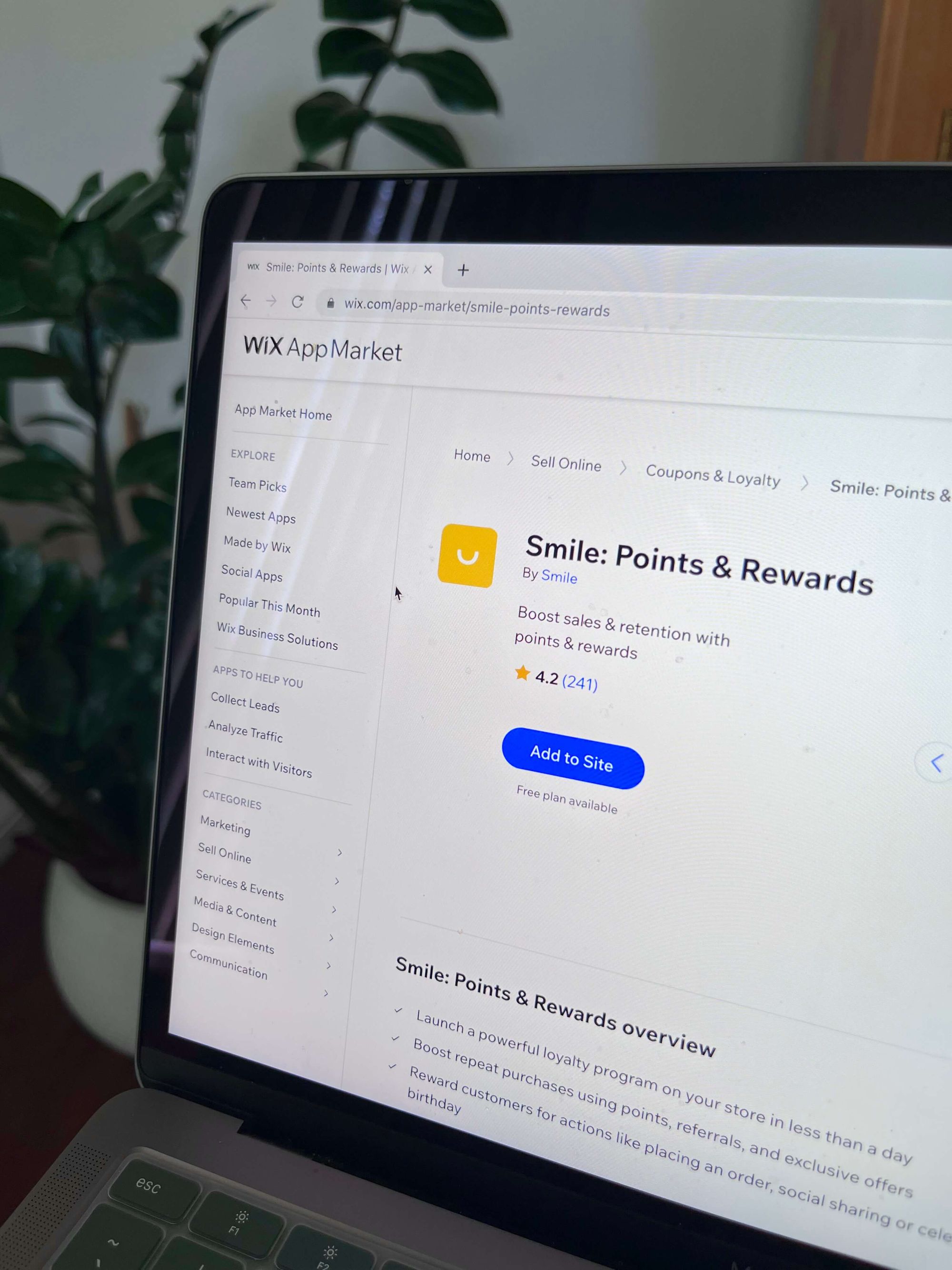 Coal and Canary Rewards
Coal and Canary rewards its customers with 5 points for every dollar spent and up to a $30 discount. "Our loyalty program has been a great incentive for customers to shop online, especially from us directly," Ellyse says. "Users earn points for every dollar they spend, social media follows, as well as a large sum of points on their birthday."
A loyalty and rewards program has contributed to Coal and Canary's business growth. The more the business grows, the more incentives Coal and Canary can give along with more points customers can earn.
"Being able to edit the points system whenever we choose has been great. As our business grows, we can change the value of points per dollar as we see fit, and even create more ways to earn points as our business grows," Ellyse says.
Advice for new business owners to grow their brand
The Coal and Canary team has built a successful business and recognizable brand. One key to success is authenticity and believing in your products. "Always stay authentic and true to your business and beliefs! Believe in the uniqueness your product or service offers," Ellyse says. "You're going to make mistakes along the way, but make sure to use them as learning experiences to continue to grow, improve, and hone your craft."
Subscribe to Talking Shop
LEARN FROM LOYALTY PROGRAMS STRAIGHT TO YOUR INBOX