Subscription-based companies have earned a spot in taking ecommerce companies further and truly becoming direct-to-consumer brands. You can pretty much have any product you can think of delivered right to your doorstep, every month. Toilet paper, toys, grooming products, clothes for every occasion, food and beverage items—you name it.
Recharge analyzed 15,000 ecommerce merchants with 8.5 million active subscribers and discovered that the average subscription customer held over 4 total subscriptions—a 14% increase since 2021. Subscription boxes are a win for consumers looking for convenience and saving money each month on products they buy, while ecommerce merchants increase average order values (AOV) and retention among its customer base.
With many subscription boxes looking to make their way into consumers' hands, it can be difficult for new and existing companies to differentiate themselves from the competition. Customers are beginning to ask "What makes this subscription different from my current subscription." The solution is to pair subscription boxes with a rewards program.
Many subscription boxes are beginning to add reward programs as part of their customer experience, allowing customers to earn rewards and save money. Here are 3 examples of how to use a rewards program in the subscription industry.
Hydrant and Hydrant Rewards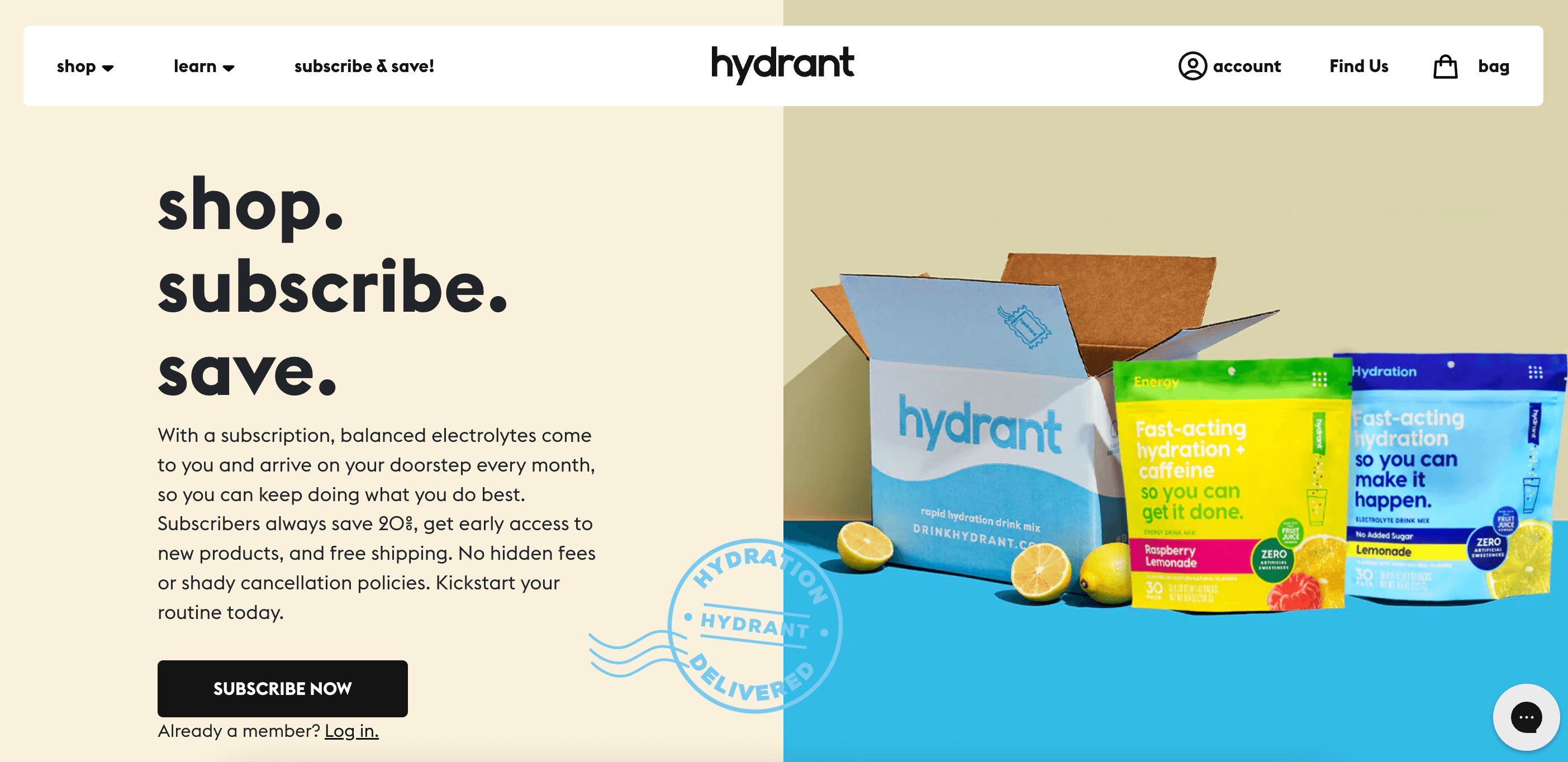 Hydrant is a wellness brand that creates hydrating sticks you can add to water. With different flavors and a thriving community, Hydrant has built a recognizable brand. It encourages customers to sign up for a subscription box for a 20% off discount, and custom plans for every customer. With access to perks like new products, free shipping, and no hidden fees, Hydrant lays out the benefits to its first-time customers.

Hydrant implemented its loyalty program Hydrant Rewards, allowing customers to earn 1 Point for every $1 spent, including in their monthly subscription box. Customers can redeem reward points towards their monthly subscription purchases ranging from a $5-$20 off subscription coupon. This incentivizes customers to continue to earn on every purchase and build up a bank of reward points for a repeat purchase.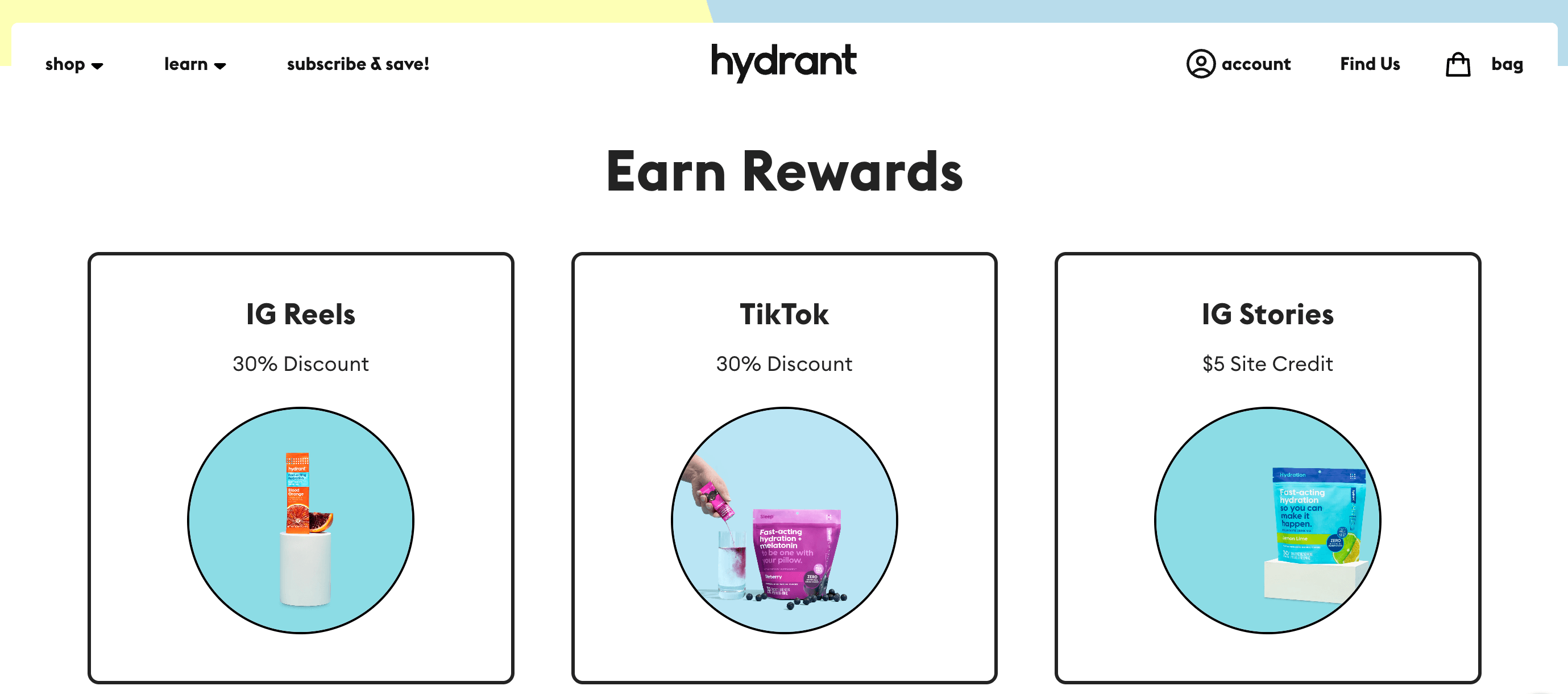 One unique aspect of Hydrant Rewards is its Social Club, which rewards customers for posting across social media channels. Earn a 30% discount for posting an Instagram Reel or TikTok, or a $5 credit for posting to Instagram Stories. This unique approach to earning points also allows Hydrant to collect user-generated content (UGC) and showcase its community enjoying its products.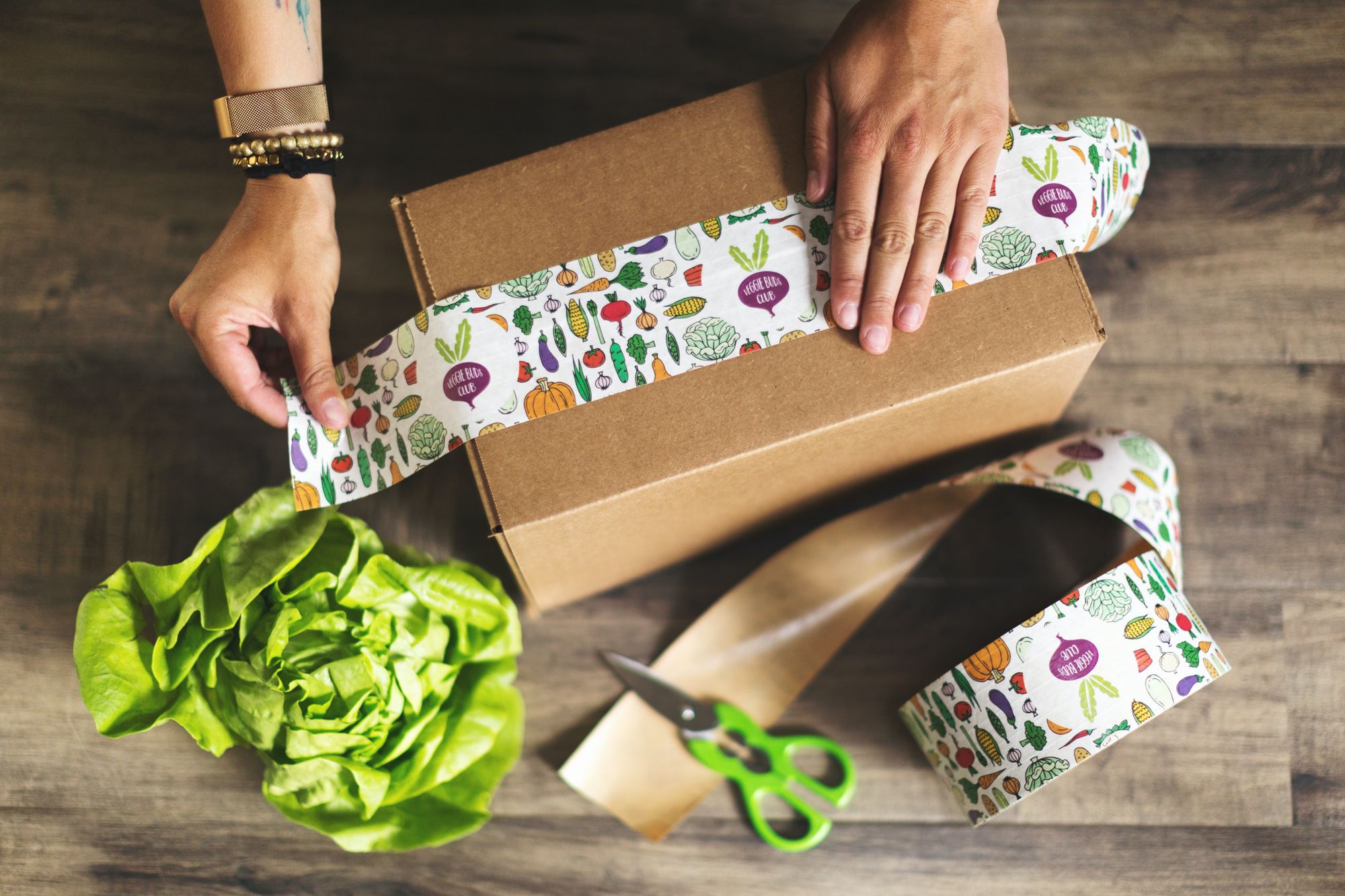 JerkyGent's Monthly Jerky Club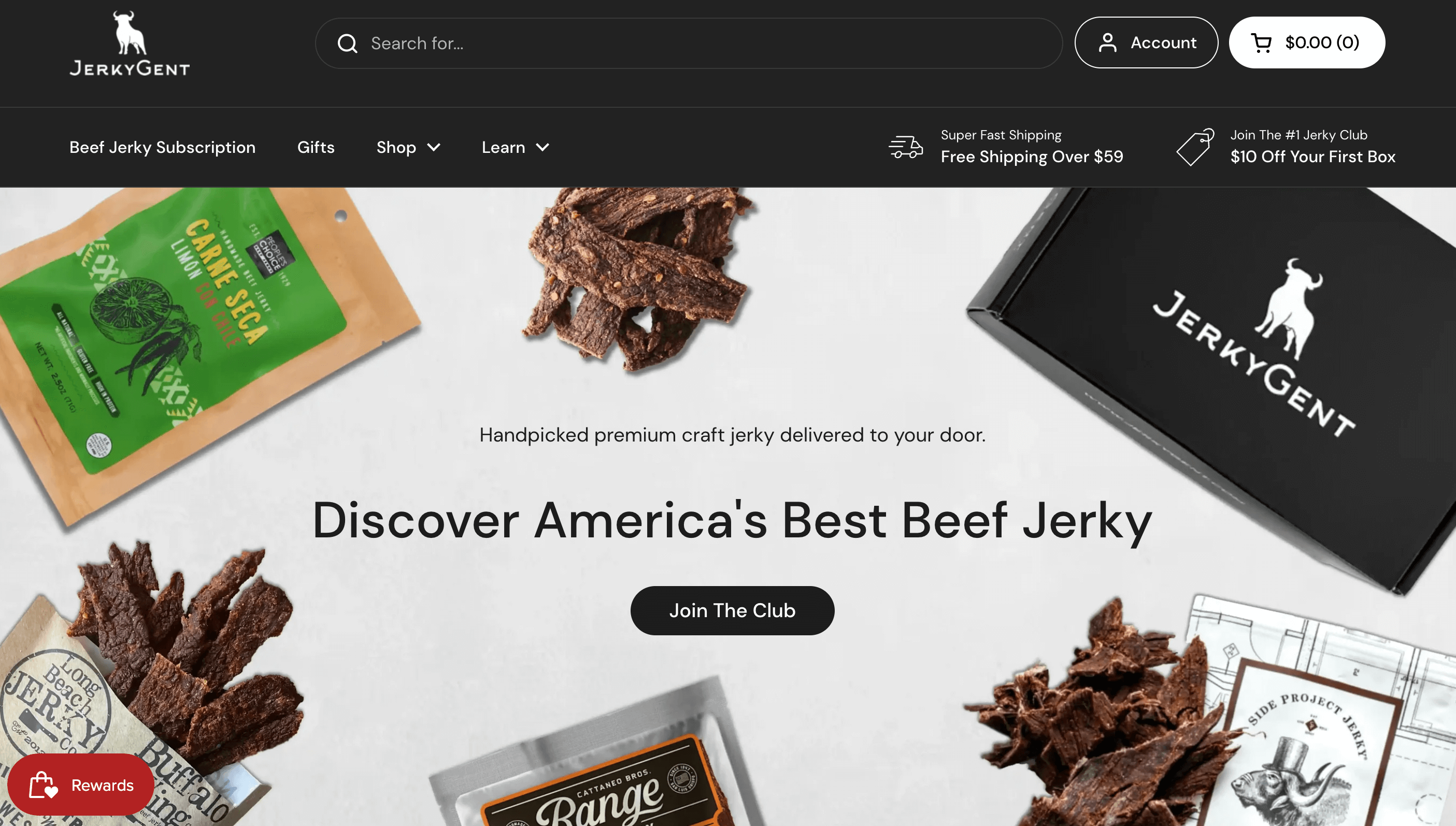 Beef jerky delivered to your doorstep every month? There's an ecommerce brand doing just that.
While you can make a one-time purchase, JerkyGent's main goal is to get jerky to consumers' hands every month through its subscription boxes. JerkyGent introduced its Jerky Club which delivers 2 to 8 artisan beef jerky packages ranging from different brands every month. Its subscription boxes are fan favorites and a perfect way for beef jerky lovers to discover new brands and flavors every month.
Its reward program, JerkyGent Rewards allows customers to earn 5 Beef Bucks (points) for every $1 spent. Reward program members can earn on their subscription orders, one-time purchases, and on social media engagement. A rewards program has helped ensure JerkyGent customers build up a points balance and earn on every purchase, including monthly subscriptions. Rewards can be redeemed for exclusive merchandise and discounts.
Pairing a rewards program with subscription boxes allows customers to earn rewards for the purchases they're already making with your ecommerce brand. It's a unique approach to retention and ensuring your customers feel valued, especially if they subscribe for a monthly purchase. Offering rewards to your customers at regular intervals and post-purchase helps motivate them to continue to subscribe to your product.
Lou-Lou's flower subscriptions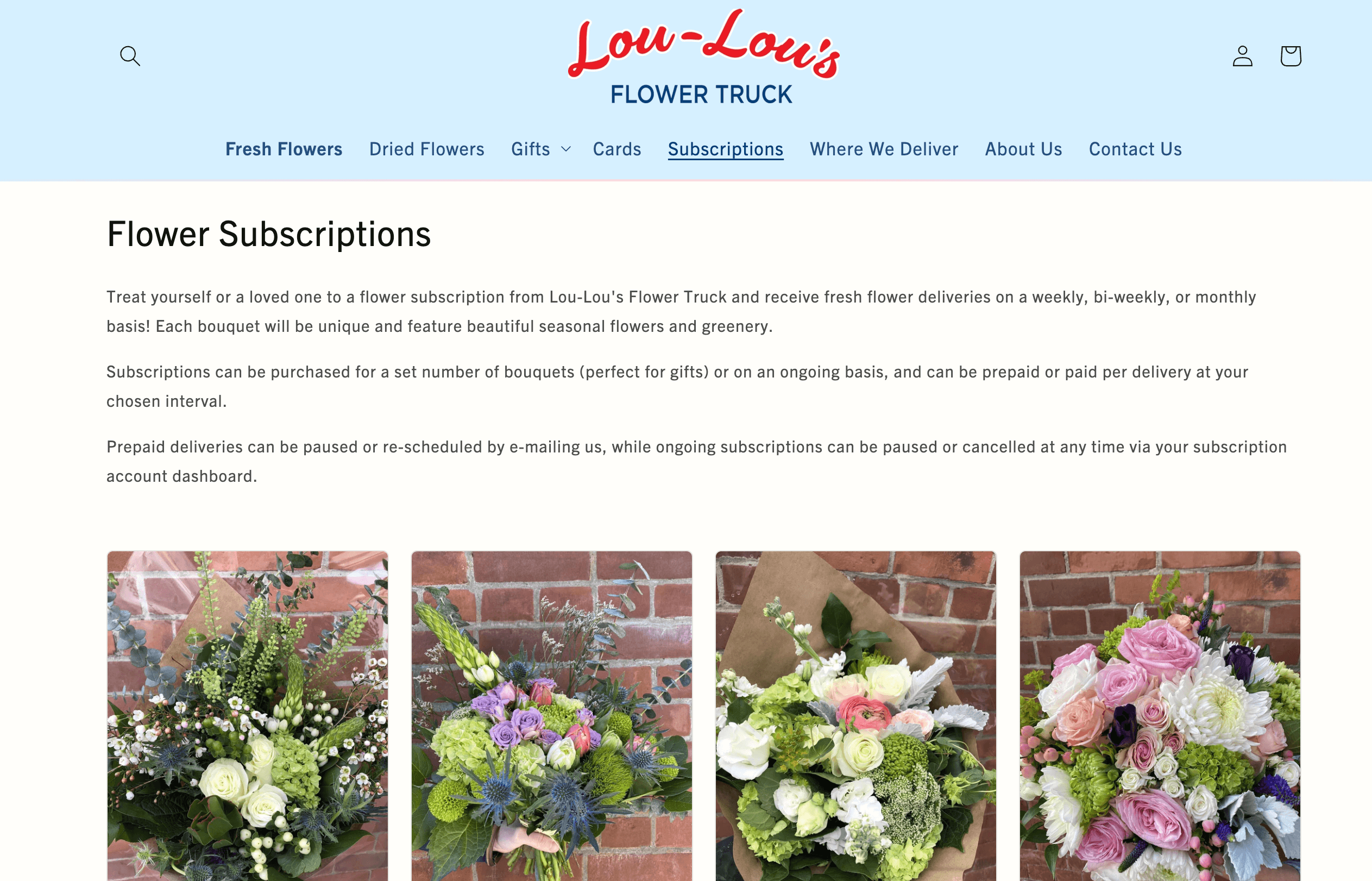 Lou-Lou's Flower Trucks offers flower subscriptions that deliver fresh flowers as many times as a customer would like, whether you'd like a weekly, bi-weekly, or monthly subscription. Lou-Lou offers subscription packages where you can purchase pre-paid subscription offers, like a 3-month subscription, or customize your own.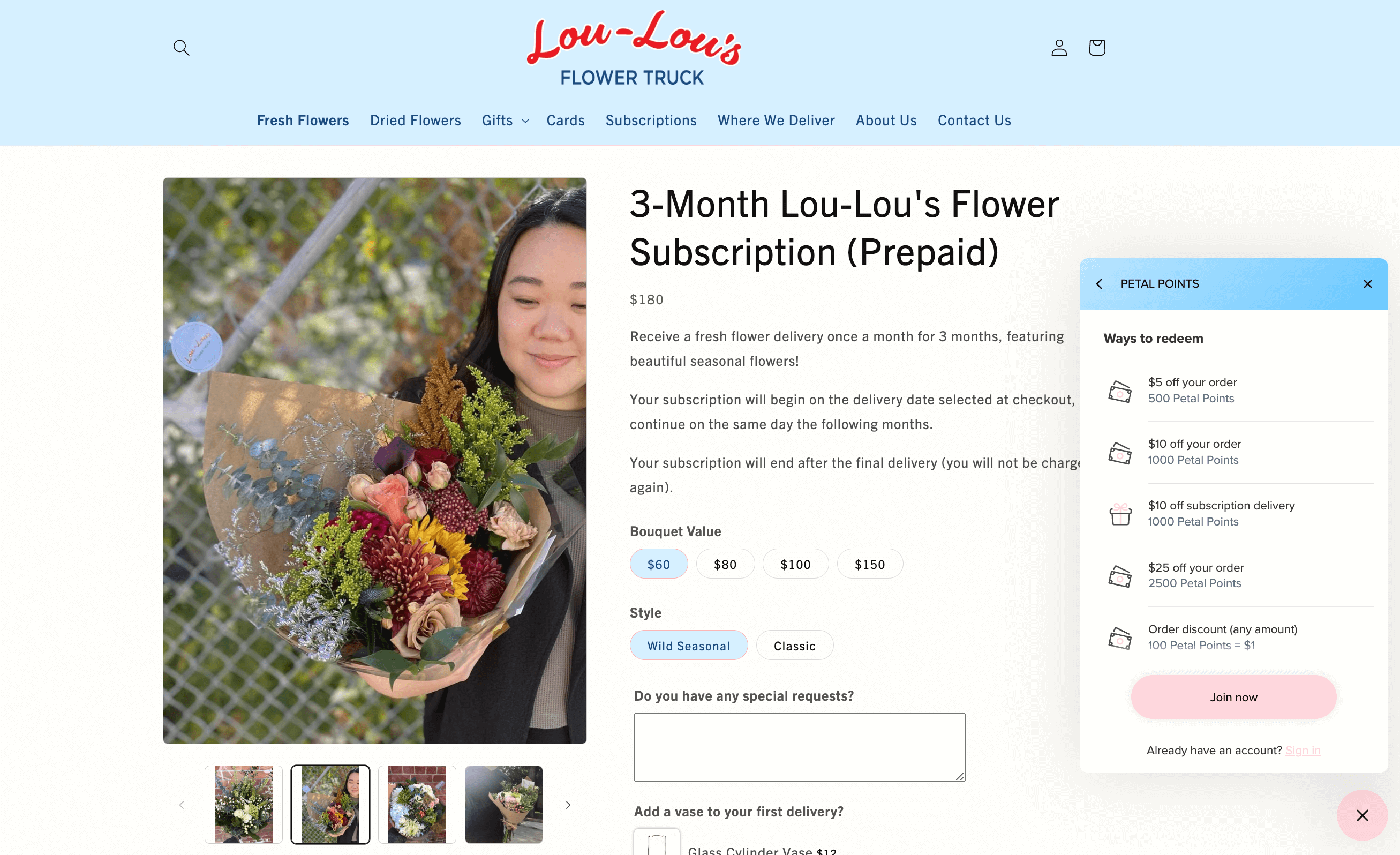 Lou-Lou's rewards program, Petal Points, allow's customers to earn 5 points for every dollar spent, and earn on referrals. Customers can refer friends and family for $5 off any item, and $5 off for the person making the referral.
This ensures that Lou-Lou is not only rewarding customers for subscribing but is also rewarding them to become loyal customers. Customer referrals and a social community are pillars of a successful subscription-based brand.
Tips for rewards programs in the subscription box industry
These are just a few examples of subscription boxes and rewards programs working together to build a strong customer base and increase average order values. These examples are meant to show you what is possible with a loyalty program and inspire your own program.
1. Reward points for each box shipped
When your revenue is based on a customer renewing a subscription, it is important to incentivize them to do so. If you give your customers points each time a box is shipped you are making it increasingly difficult to cancel the subscription. This incentives customers to also continue to earn on every purchase and build up a bank of reward points to spend on repeat purchases.
2. Give points for product reviews
Customers love subscriptions because it allows them to always be trying something new. However, new is sometimes scary for your customers. Remove uncertainty by rewarding your existing customers for leaving product reviews, and truly showcasing your products. Repost and share UGC you get tagged in and encourage customers to post to their social channels, like Hydrant's Social Club. Your future customers will thank you.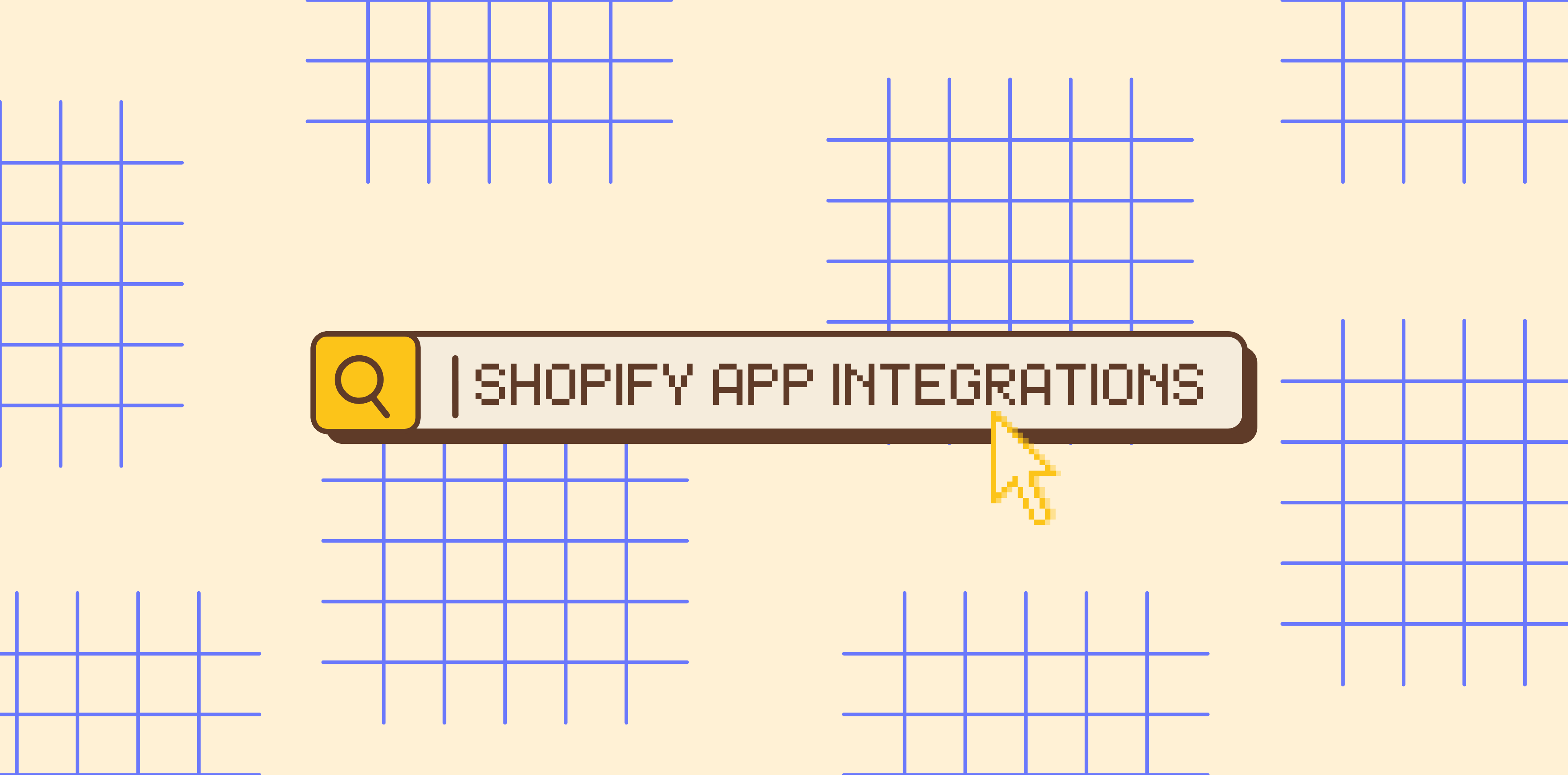 3. Give meaningful rewards
Offer rewards that are so good, customers will want to build up points for them. Use transactional and experiential rewards to give customers value and a memorable experience with your ecommerce brand. Whether your rewards are exclusive merchandise and products, exclusive discounts, an experience IRL, or simply free products, you want to incentivize your customers to choose you over a competitor.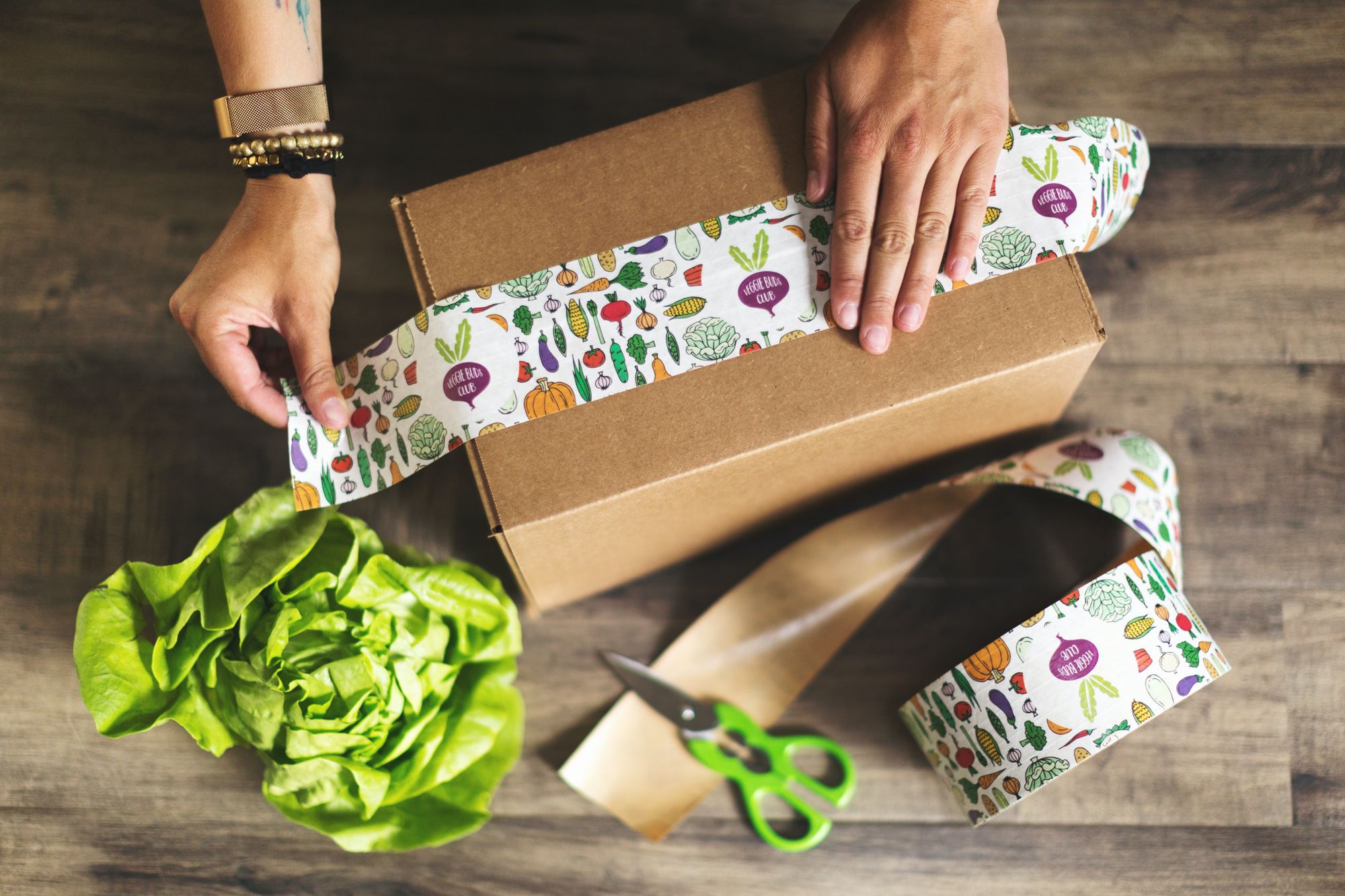 Editor's Note: This post was originally published on December 5, 2014 and was updated for accuracy and comprehensiveness on August 8, 2023.
Launch your rewards program in minutes
Build a branded program for your subscription boxes