You have a website and an eCommerce storefront. You've filled your store with great products. You have that social media marketing thing in the bag. Your brand is incredible
But you're not done yet... there's still something missing. What could it be??
Well, to round out your online presence and ensure the best shot at being seen in the great sea of eCommerce websites, many store owners are taking up blogging.
Blogs are a great way to bring in new customers. They host engaging content in the form of articles, which work as organic lead generators, and promote interaction between your customers. A blog functions as the top of your content marketing funnel by drawing website visitors in and eventually leading them toward buying your products.
The pros of blogging
Aside from the above, which are the biggest reasons, a blog is a way for your store to segue into more of a content-driven enterprise instead of being exclusively product-driven. Depending on the kind of content you post, you could wind up as an authority in whatever niche you chose.
For example, say your eCommerce store sells glassware with custom designs etched onto it. Now, if you start a blog dedicated to the industry and process of etching glassware, and post a few helpful articles about how others can do the same kind of thing themselves at home... you're suddenly providing a valuable service in addition to selling your products. People will recommend your blog to others looking to etch their glassware at home.
A blog lets you publicly declare your brand's authority in your niche
And those who aren't quite as good at crafts as they thought they were will think of your store first and foremost when they realize they should probably just order the etching they want. You'll be at the front of their mind because you're the one that gave them such helpful directions!
As for the people that are that crafty...well, they have to buy their etching cream and sticker paper from somewhere. And if you just so happen to have affiliate links to brands you personally endorse, well...it's not as good as selling your own product, but it's something.
See now how your blog acts as a funnel to selling your products?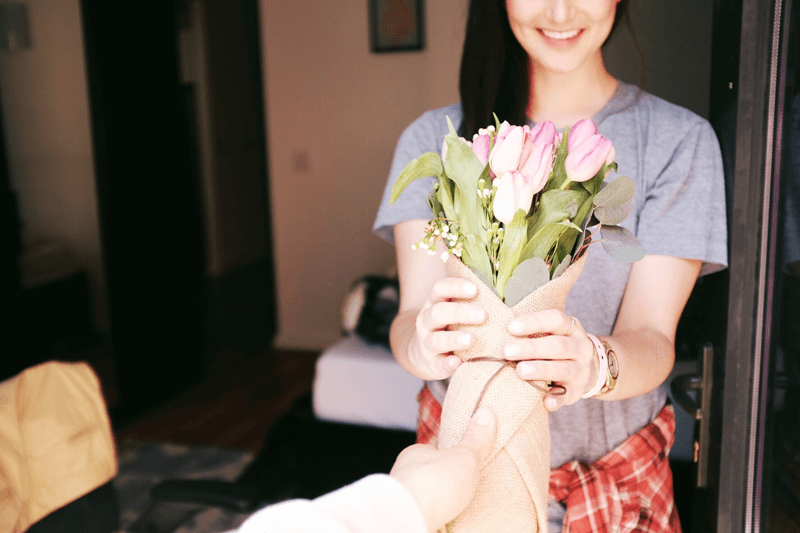 The cons of blogging
There's always gotta be something, doesn't there?
It's a lot of work to keep a blog. You have to post content regularly, whether that's every day or once a month. And you have to put in some effort to gracefully weave your products into your blog posts. You want your posts to be educational so that your readers find real value in them, and don't just view them as a long-form sales pitch for your store's products.
Which blogging platform should I use?
Depending on the eCommerce platform you're using, setting up a blog on your website might not be as simple as just clicking a button. And not all blogging platforms are created equal, the features vary quite a bit on each.
Let's take a look at the differing blogging options offered by a few of the more popular eCommerce platforms.
WordPress
If your eCommerce store is built on a WordPress site, it tells me you like control and modularity. Being able to customize every aspect of your site and its functions appeals to you. But with WordPress that can also be your downfall as it's easy to get lost down the rabbit hole of plugins.
On the plus side, adding a blog to your WordPress website is easy peasy. I'd go so far as to say that since a blog is one of Wordpress's default features; setting it up can be almost as easy as clicking a button (assuming there's a blog layout built into your theme!). You'll probably want to download a few plugins for media management, SEO analysis, and comments. But if your store is already built with WordPress, using their native blog will probably be your quickest option.
Wix
Wix is one of the easiest website builders out there. You just drag and drop whatever element you want onto the page, and there it is. No coding, files, or plugins required.
Like with any highly modular platform, ultimate simplicity means there may be features you want but that Wix doesn't have natively. Luckily they have a growing app marketplace, so if it isn't built in, there is still possibly a way a get it. Like most SaaS, each of their plans are limited in the features they allow you to use, but the most affordable plans have the essentials of what you need to get a great blog or ecommerce store started.
Shopify
Shopify is another of your most likely choices for an eCommerce platform... owing to the fact that they are specifically an eCommerce service.
That's not to say it's the best choice for a store + blog combo. Shopify does HAVE a blogging platform, don't get me wrong, but its features aren't as robust as you'd expect. For example, using the Shopify blog, you can't embed products from your store into your blog posts. There are no built-in search engine optimization tools, and the commenting feature is pretty weak.
Shopify is hands down my favorite eCommerce platform, compared to all the others on the market, it wins in my eyes every time. But sadly their blog offering falls a little short.
Thankfully, there's a nifty little app called DropInBlog, available via the Shopify app store. It picks up where the built-in Shopify blog lacks. It matches your Shopify store theme automatically and lets you embed products into your posts no problem. It also includes an SEO analyzer, which will help you write your posts in a way that search engines will love.
The verdict ~ to blog or not to blog?
Any eCommerce shop owner should at least consider a blog. They're fantastic for generating organic buyer leads and growing your audience, which spreads your store's name far and wide. As long as you put in the work, your blog will serve you well.
Once you have your blog up and running, it's a whole other ball game. Market trend research is tricky, but it can be broken down into three easy steps:
Watch what people like and give them more of it, then wait for your content to draw more people in.
Advertise your posts. Share them on social media. Engage your readers via comments.
Profit.
Remember to think about your blog as the top of the funnel, drawing people in from all across the web. Now get out there and start roping readers in!
This is a guest post by Jesse Schoberg from DropInBlog. Originally from the States, Jesse has been living around the world for more than a decade. A developer by trade, he's been managing remote teams for over 15 years. Recently selling his other projects, he's now co-founded DropInBlog where he focuses his time as CEO.
A blog is only part of successful content marketing
Learn the strategies to take your content to the next level