Whether you are running a blog, portfolio or eCommerce online project, it's always important to keep it up-to-date. Web design trends come and go. Every year we are anxiously anticipating seeing new trends that will be setting online fashion during the next 365 days. Just like any other business niche, eCommerce is subject to certain web design trends. Taking into consideration the growing popularity of online shopping, it's important to update your website with style. The homepage design trends that we are going to discuss in this post can turn your online project into a powerful sales machine.
Below you will find 10 homepage web design trends that are in high demand among web developers in 2015. To illustrate each of them we have handpicked an already existing online store in which a certain homepage trend has been implemented. In addition, in order to make it easier for you to find a trendy theme to build a new site or update an existing one, we offer for your consideration, free and premium eCommerce website templates that accompany each trend on the list. So, take your time and investigate with us the mysterious world of eCommerce web design!
1. Minimalist
Minimalist aesthetics is in high demand among eCommerce projects. If one thinks that it is all about placing as little as possible on any page without affecting the function, then such an approach will hardly work. Minimalism and function are interrelated. Designing homepage of your ecommerce site in minimalist style will help your customers focus their attention on your products and the information they need, eliminating clutter and unnecessary elements.  Too much information shared on one homepage can confuse your visitors and simply cause them to leave. The thing to keep in mind, when working on a minimalist online store, is that your products should be the focal point of your site. Clever use of white space, well-balanced contrast and readable typography will make such a project an attention grabber.
Live Example: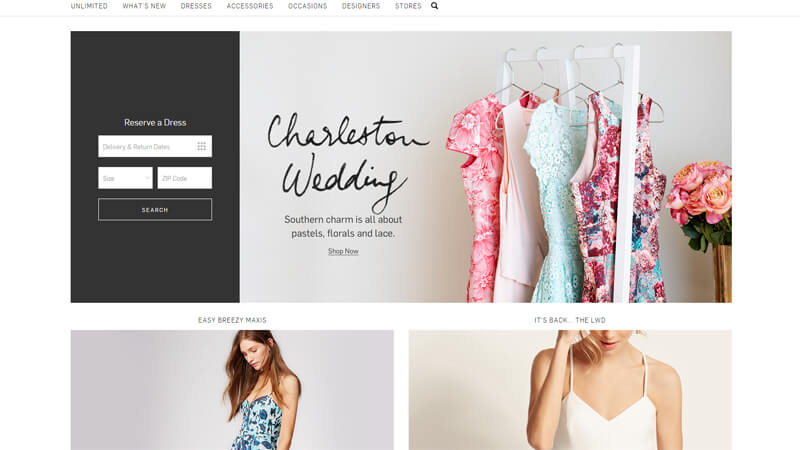 Template to Use:
Classic Next Theme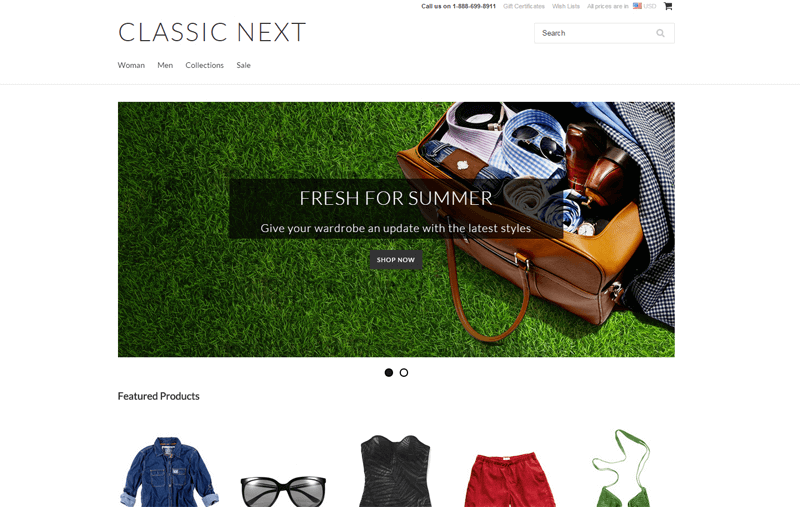 See The Demo Store or Download the Template
2. Extraordinary Design
Today web developers are trying hard to impress their audience with new, extraordinary design of homepages. Non-standard layouts with extended functionality – this is exactly what eCommerce projects deserve in order to look more competitive on the web. For example, consider Styler Prestashop Theme from TemplateMonster illustrated below. This is a ready-made design for an online Beauty store that features an elegant style combined with advanced functionality and an array of handy subpages and modules for easier web development. To win users' hearts an online store should not only be touch-friendly, translation-ready and crossbrowser compatible, but also offer an array of options for quicker search, seamless navigation and a more enjoyable online shopping experience.
Live Example: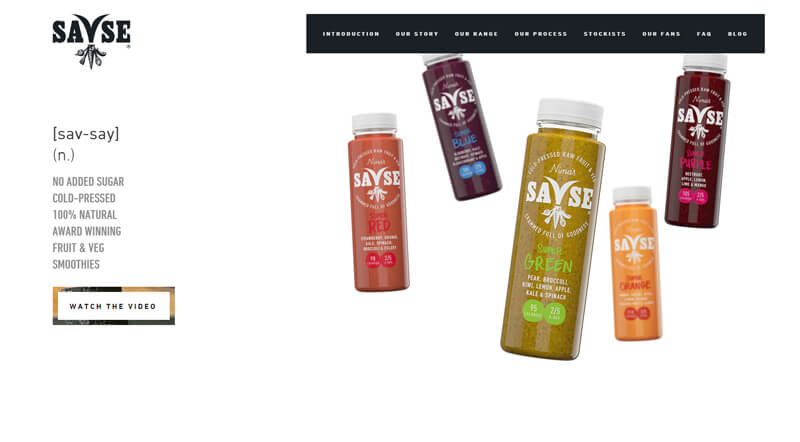 Template to Use:
Styler Theme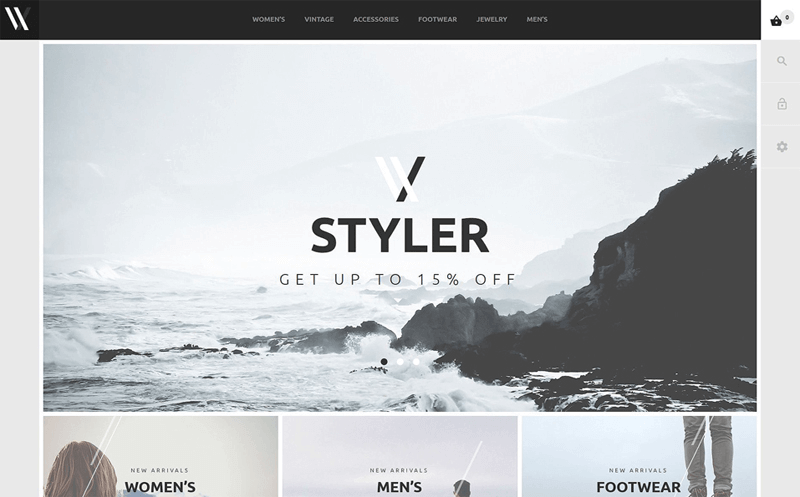 See the Demo Store or Download the Template
3. Full Width Backgrounds
A full-width background simply cannot leave anyone totally indifferent. This is the first thing your visitors will come across when reaching the homepage of your store. It sets the mood for your brand, so the choice of the right photo or video matters a lot. Below you can see how Falve has implemented this technique into their design. The header features a dynamic full-width slider that introduces the audience to products, origins, and shipping terms of the aforementioned brand.
Live Example: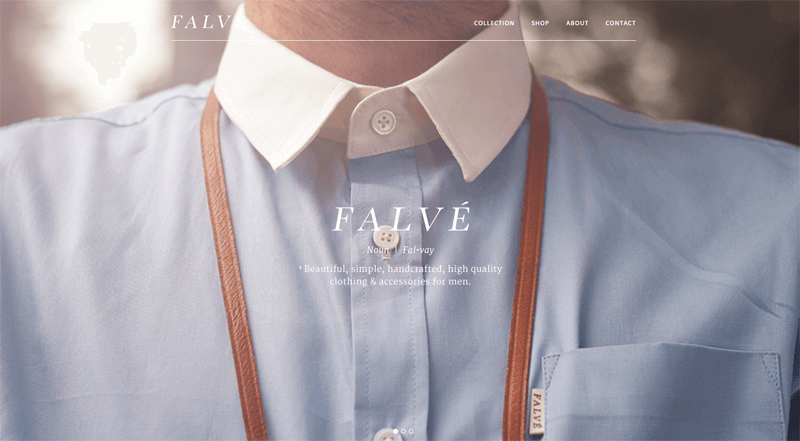 Template to Use:
Wheels & Tires Theme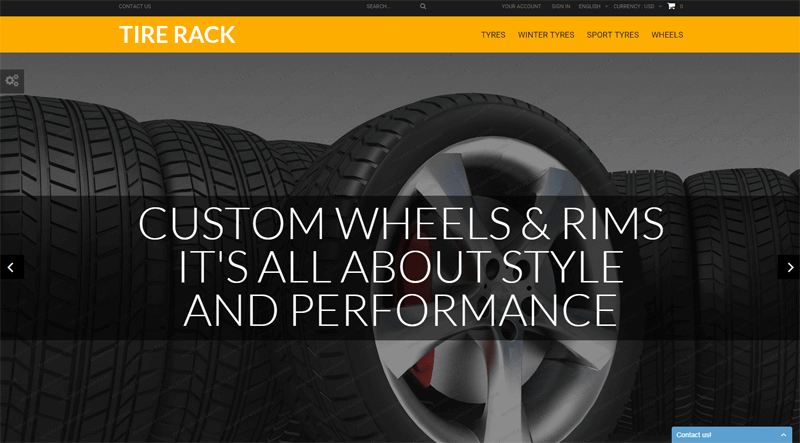 See the Demo Store or Download the Template
4. Life Style Photos
To demonstrate their products in action, and simply grab customers' attention, eCommerce sites add lifestyle photographs to their homepages. Generally speaking, such visuals work in a similar way to full-width backgrounds. They trigger curiosity and provoke emotion. On Protest, a website selling sportswear, you can see images of people dressed in their latest collections. By watching those smiling faces, don't you want to grab something for yourself as well?
Live Example: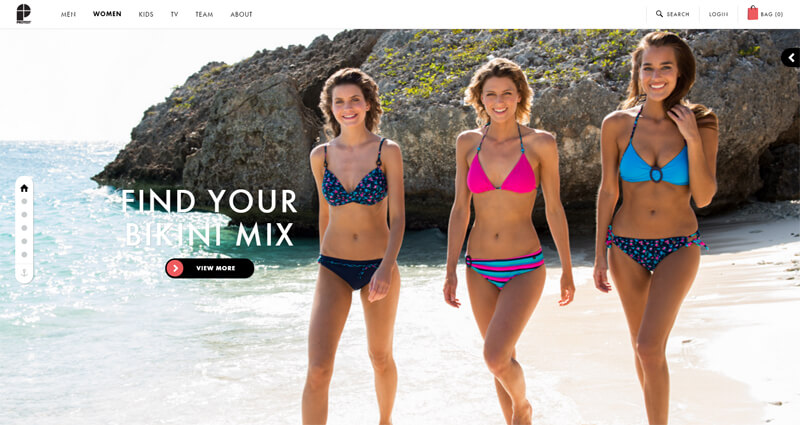 Template to Use:
Outdoor Adventure Theme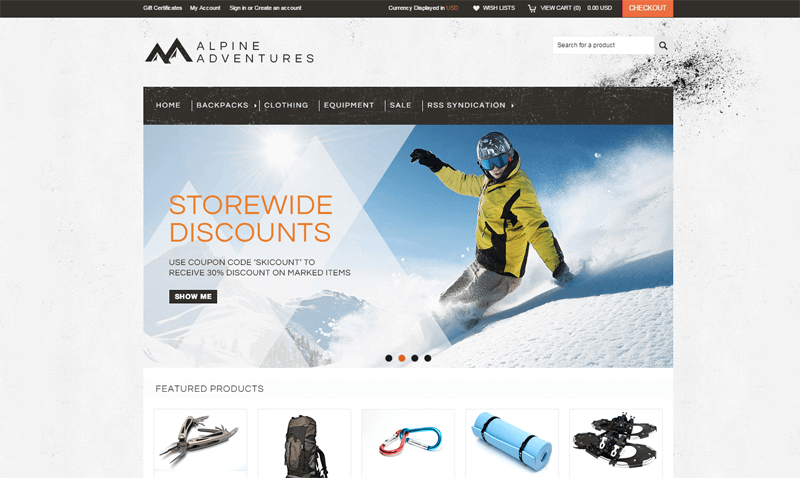 See the Demo Store or Download the Template
5. White Space
White space (or negative space) has already been popular for quite a while. It is especially useful for eCommerce projects, the primary goal of which is to draw users' attention to products and make a sale. Though many think that white space is just an empty space in between the content, that's not quite correct. On the contrary, white space is like a mortar that holds different types of content together. Master & Dynamic, for instance, make use of white space to make their products more prominent.
Live Example: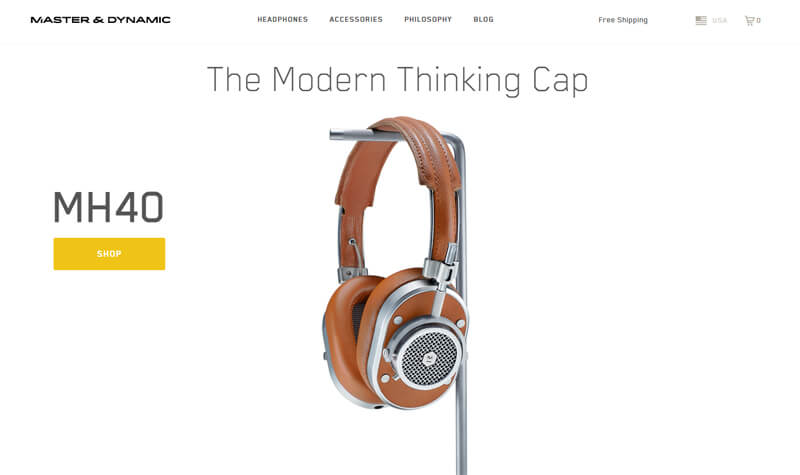 Template to Use:
Mobile Shop Theme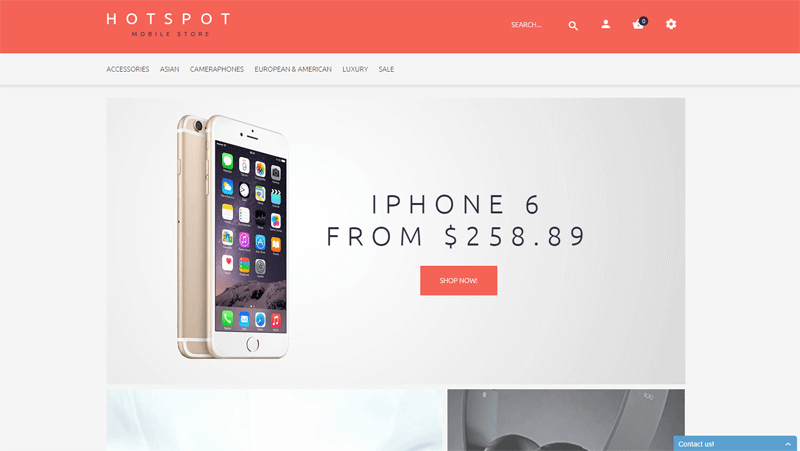 See the Demo Store or Download the Template
More and more often eCommerce websites implement hidden menus into their homepage designs. These become visible only when you need to access other pages within the site.  A menu can become visible on a click or on hover. On the CUTE+BROKE website the element is a hamburger icon. With its help, site developers have managed to eliminate clutter from the website.
Live Example: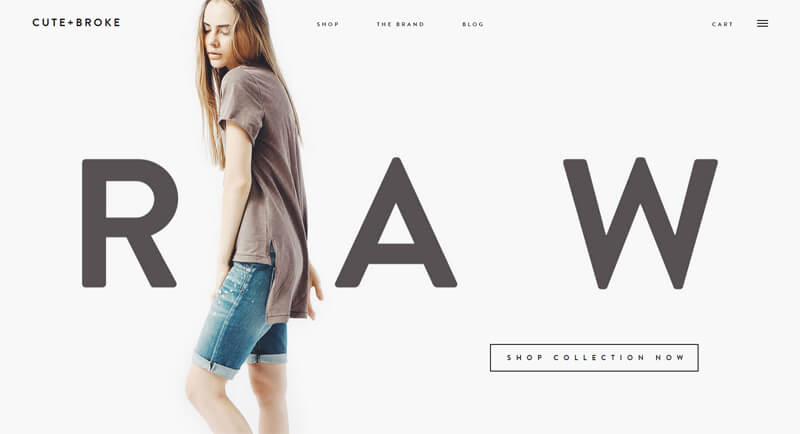 Template to Use:
Zizi Theme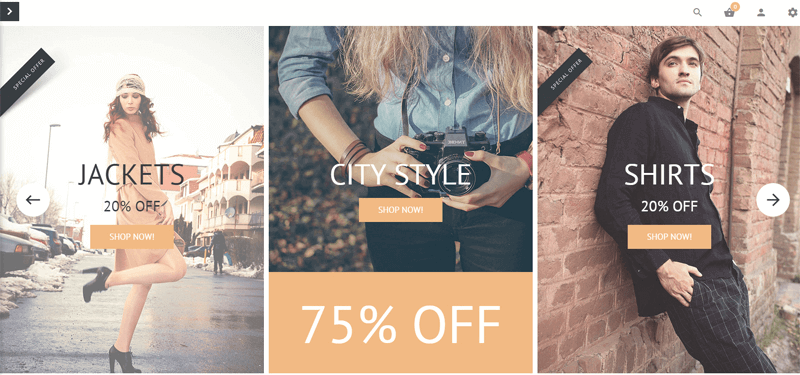 See the Demo Store or Download the Template
7. Material Style
While 2014 was known as the year of flat design that eliminates three dimensional shapes, 2015 is known as the age of material design and bright, bold colors. Introduced by Google, this trait was embraced by many web designers, which resulted in cleaner, easier to navigate and understand, digital products. In material design, surfaces and edges resemble their analogues in reality. Objects, light, surface and movement are designed just the way they exist and interact in real life. Adobe KnowHow clearly illustrates how the trend can be used on a homepage of eCommerce web store.
Live Example:
Adobe KnowHow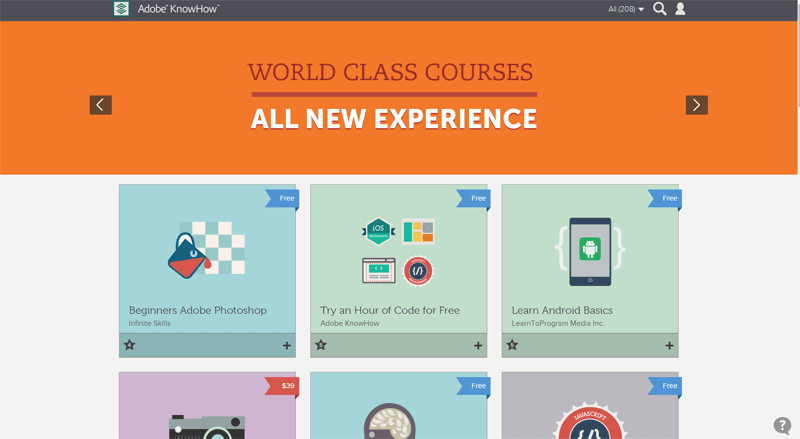 Template to Use:
Leo Converse Theme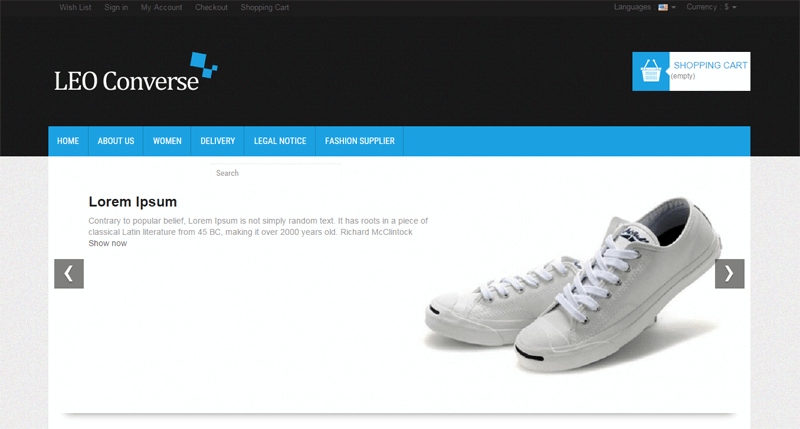 See the Demo Store or Download the Template
8. Tiled Navigation
Using image tiles is another proven way of improving your customers' online shopping experience. It's no secret that images are more visually appealing to web users than plain text. Retina-ready, high quality photos organized in tiles give your customers the freedom to browse the site with joy. Bold clickable photos induce a feeling of shopping in a real store. Suitsupply have picked only quality photography to showcase their products in the most favorable light on their homepage. Tiles, together with full-width photography, white space and ghost buttons, make the site look trendier and more functional.
Live Example: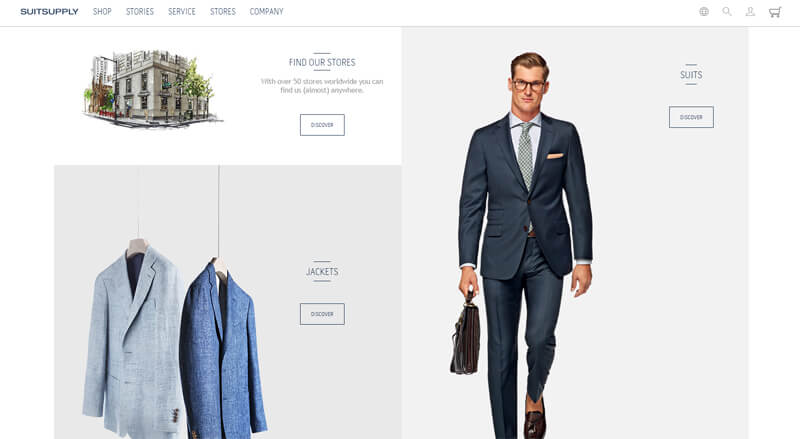 Template to Use:
Toy Store Theme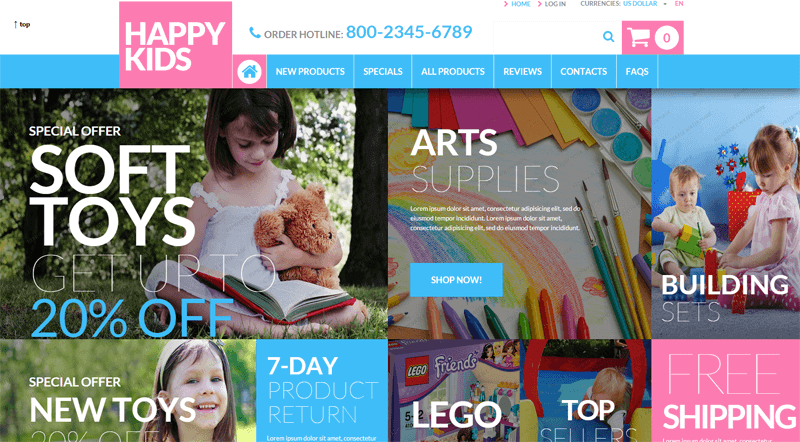 See the Demo Store or Download the Template
9. Parallax
Parallax scrolling technique is not new, however it maintains its position as one of the leading homepage design trends of recent years. By making the background and foreground layers move at different speeds, web developers add a sense of 3D illusion to their websites, making them look more captivating and interactive. The Lix pen website demonstrates how parallax scrolling can be combined with other visual effects on a single-page website to create a breathtaking layout.
Live Example: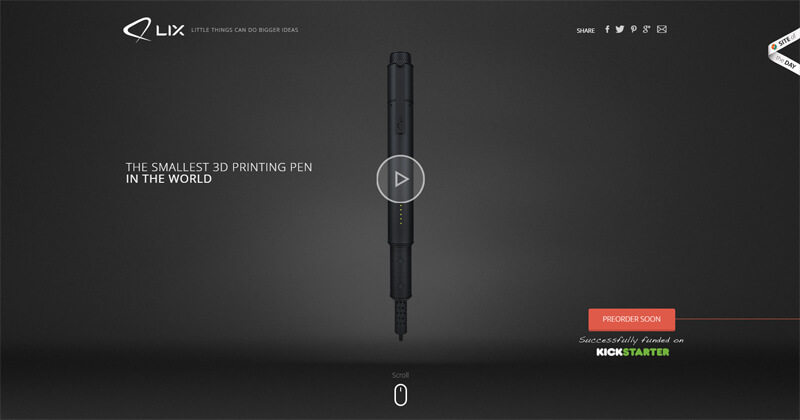 Template to Use:
Cosmetics Theme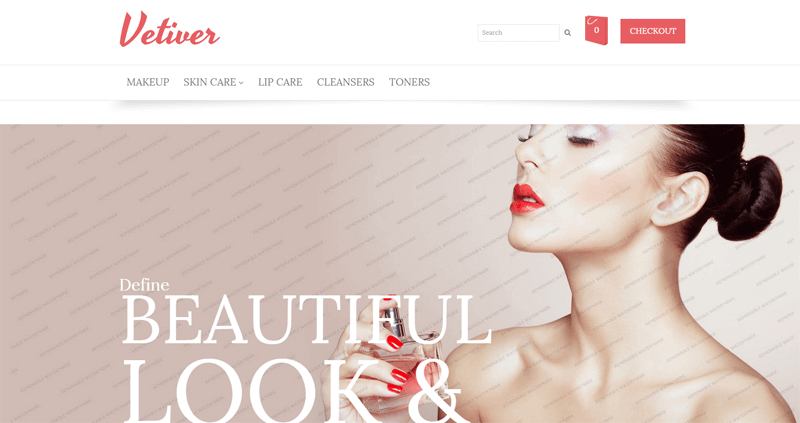 10. Scrolling
The trend of long scrolling websites has a lot to do with the way people access the web today. Most of us use handheld gadgets to check out the latest news or simply browse the web on the go. That's why it has become more convenient to scroll homepages instead of clicking multiple small links to navigate through sites. Apple could be called a trendsetter of long scrolling websites. With the launch of the iPhone 6 page, they showed how to make a content-heavy website look sleek and compelling to the user.
Live Example: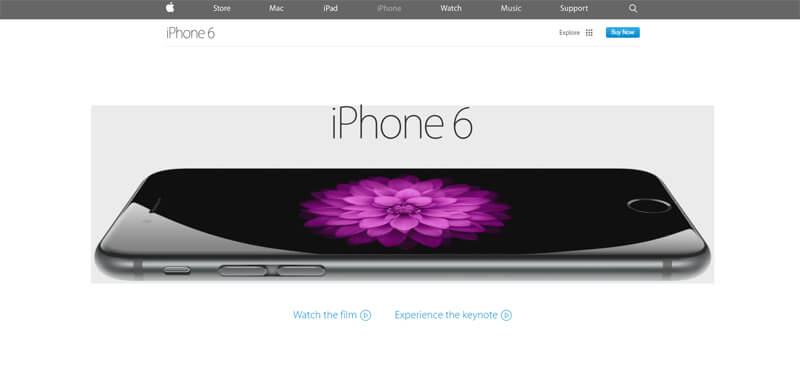 Template to Use:
Pin Shop Theme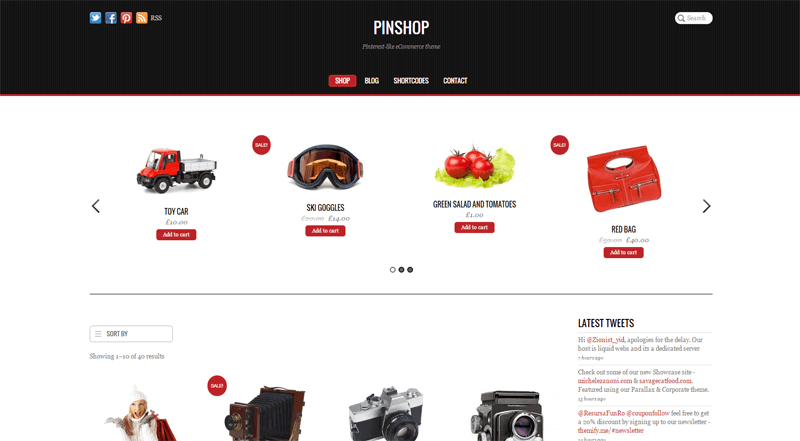 See the Demo Store or Download the Template
A Fresh New eCommerce Homepage Design
On top of everything said above, I'd like you to consider enhancing your online store with a hot, trendy look by following the most popular homepage design principles of recent times. You certainly don't want to mimic what someone else has implemented into his or her design. However, keeping track of the tricks that have gained success among the online audience is a smart move. So, be inspired to update your eCommerce project with style!