Here at Smile we are all about building relationships with your customers to create a brand community. With acquisition costs (CAC) on the rise, it is more important than ever to keep your existing customers engaged and shopping with you again and again.
We are excited to announce the new Smile App from Shoelace! The new integration allows you to build a customer loyalty journey using Smile  rewards and Customer Journey Retargeting from Shoelace that engages your program members even when they are not on your site!
Through this journey you can:
Encourage past customers to join your rewards program
Show program members how they can earn points
Let program members know when they have enough points to claim a reward
Let's explore two of my favourite ways to use the new Shoelace app.
Encourage program members to earn points
Points are a great way to keep customers actively engaged with your store. They provide a fun incentive for making purchases and other valuable relationship building efforts like sharing on Facebook, or leaving a review.
When a program member has a points balance, but does not yet have enough for a reward, you can use Shoelace to remind them how easy it is to earn more points in your program.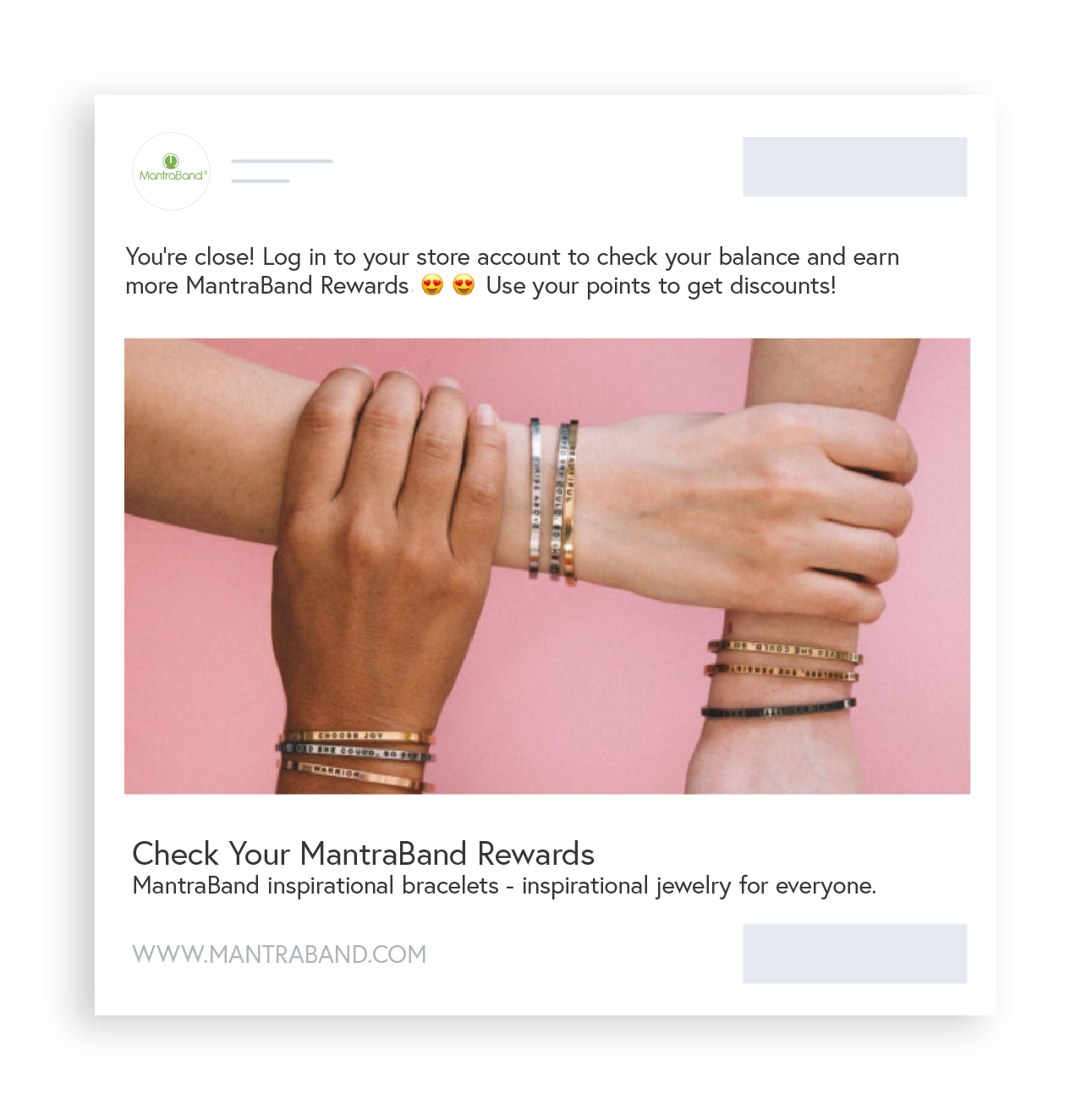 Sometimes a friendly reminder is all someone needs to become an engaged program member who craves the points you are offering.
Boost reward redemption with a friendly reminder
Many of your program members may be holding enough points to redeem a reward, but haven't claimed it yet. They could have forgotten that they have a valuable reward waiting patiently for them when they return to your store.
With Customer Journey Retargeting from Shoelace you are able to create a segment of program members that have enough points for a reward, and use retargeting to let them know to come and use them.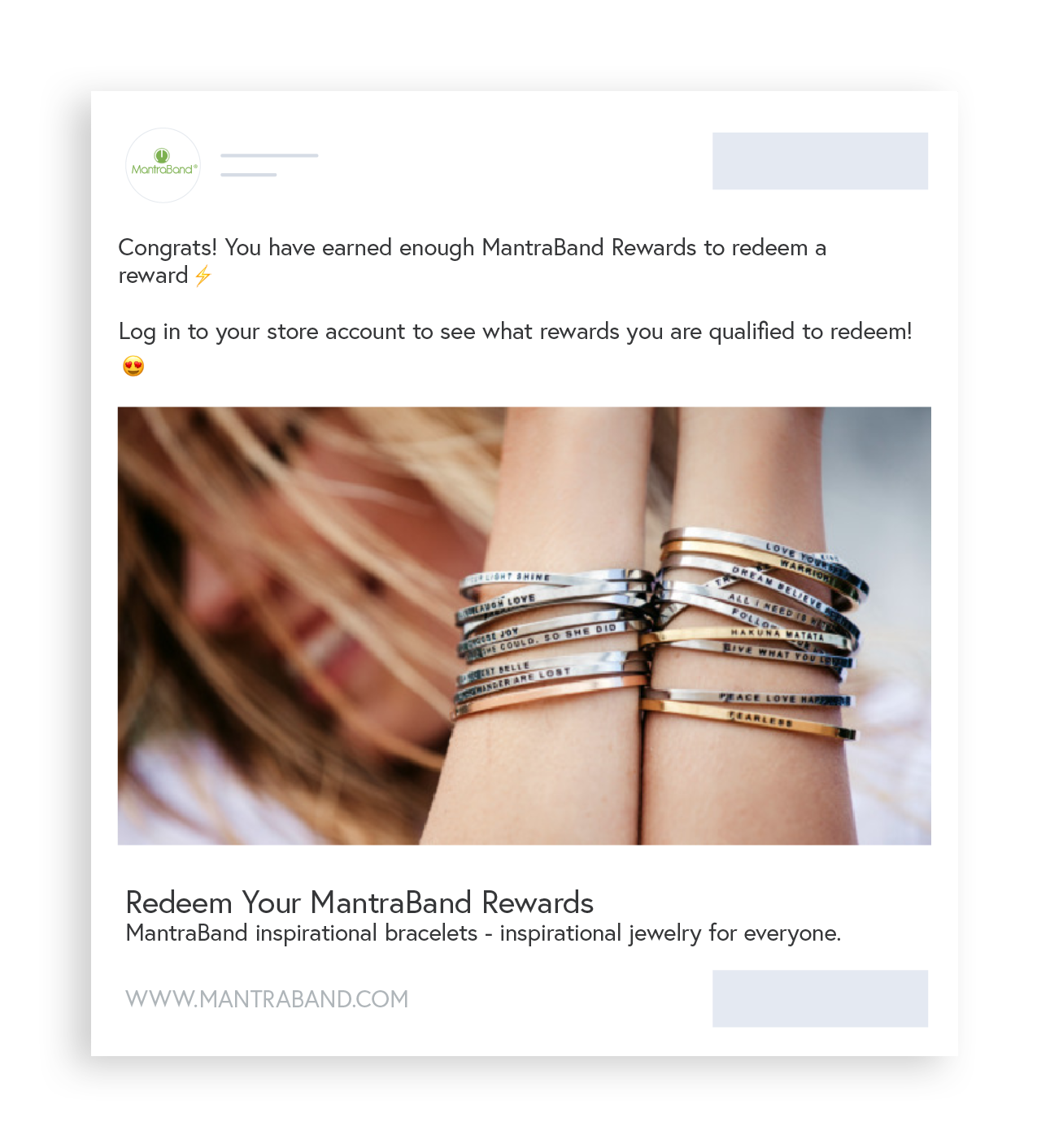 Using this method, MantraBand was able to increase their points redemption by 53%!
Ready to re-engage your customers?
If you are already using Shoelace and Smile, just head over to the apps section of Smile. Once there, you are just a few easy steps away from creating your own rewards program retargeting  journey.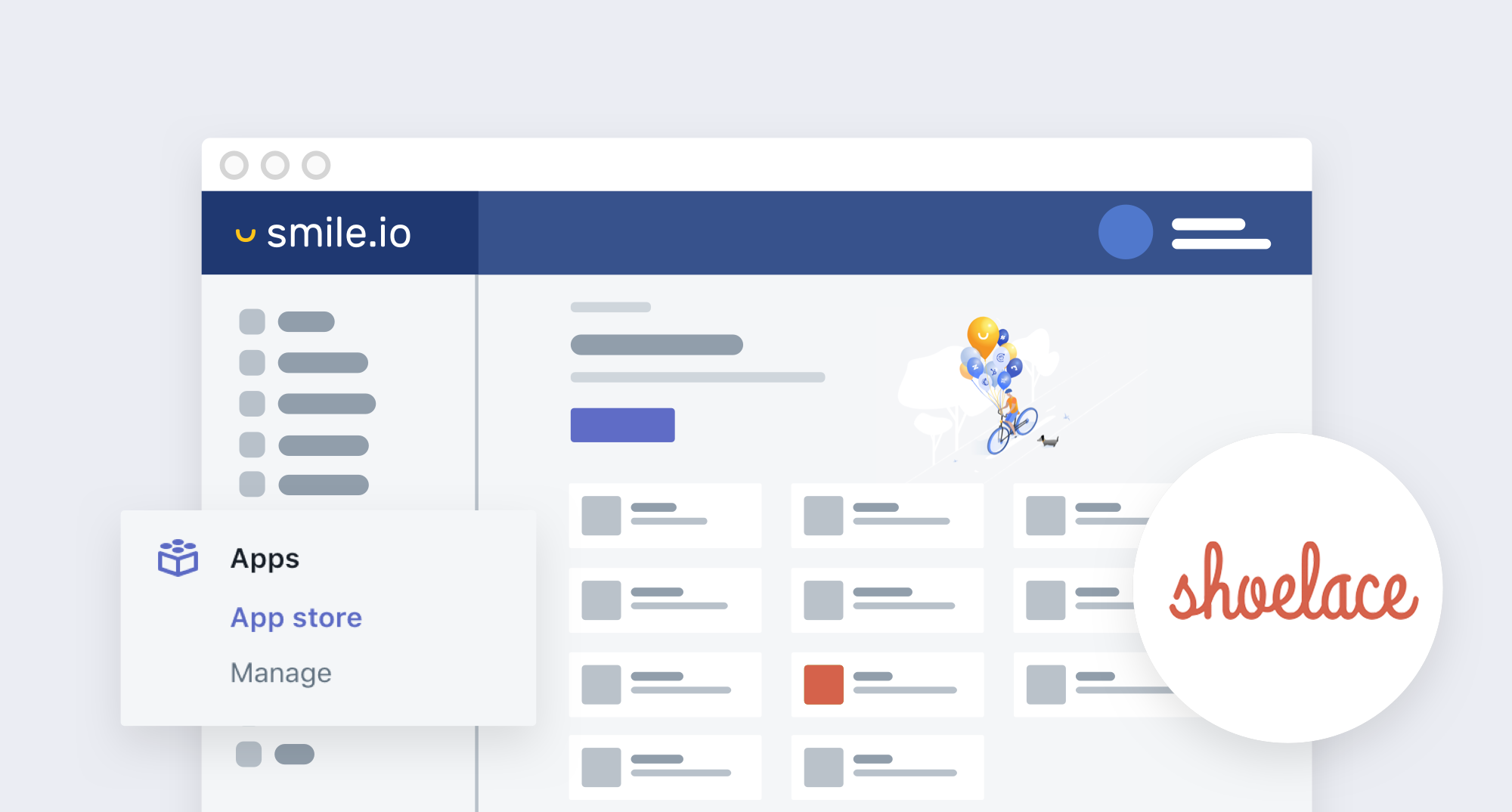 If you are not yet using Shoelace, you can head over to their site to ask for a demo.  Once you're all set up you can get all of the details in the help docs on how to use this new integration.
Happy rewarding!