When it comes to spending and having economic buying power, Latinos are rapidly becoming a key component in growing brands and increasing customer loyalty. It's estimated that the buying power of Latinos grew by 87% from 2010 to 2020, to more than $1.9 trillion. While the number of Latino-owned businesses has grown to 34% in the last 10 years alone, compared with a 1% growth for all other small businesses. Simply, Latino-owned businesses and consumers are making an impact on the economy.
💰
Insider Intelligence
predicts that by 2025, "Hispanics will account for 12% of all US buying power, and more than 75% of this demographic group will be using ecommerce channels."
We are putting a spotlight on Latino and Latina-owned businesses across the world to celebrate Hispanic Heritage Month. The annual celebration between September 15 through October 15 is to recognize the contributions and influence of Latinos and Hispanics in history and culture. In addition to celebrations, the anniversary of independence for Latin American countries such as Costa Rica, Mexico, Guatemala, Chile, and others, falls during this month.

If you're wondering about the difference between Hispanic and Latino, it is interchangeable and up to each individual's preference on how they identify themselves. Hispanic refers to individuals who speak Spanish or come from Spanish-speaking countries, while Latino describes individuals who have an ethnic background from a country in Latin America.
A trip to Tokyo, Japan sparked an idea for Blank Tag Co. founders Remi Silva and Alondra Carbajal to start a sticker shop. "During one of our walking tours, we noticed a really popular stationery store and decided to check it out," says Remi. "We walked through the entire store and eventually stumbled upon a shelf full of stickers made by B-Side Label. As we browsed through the collection, we wondered why there wasn't something similar to B-Side Label in the United States."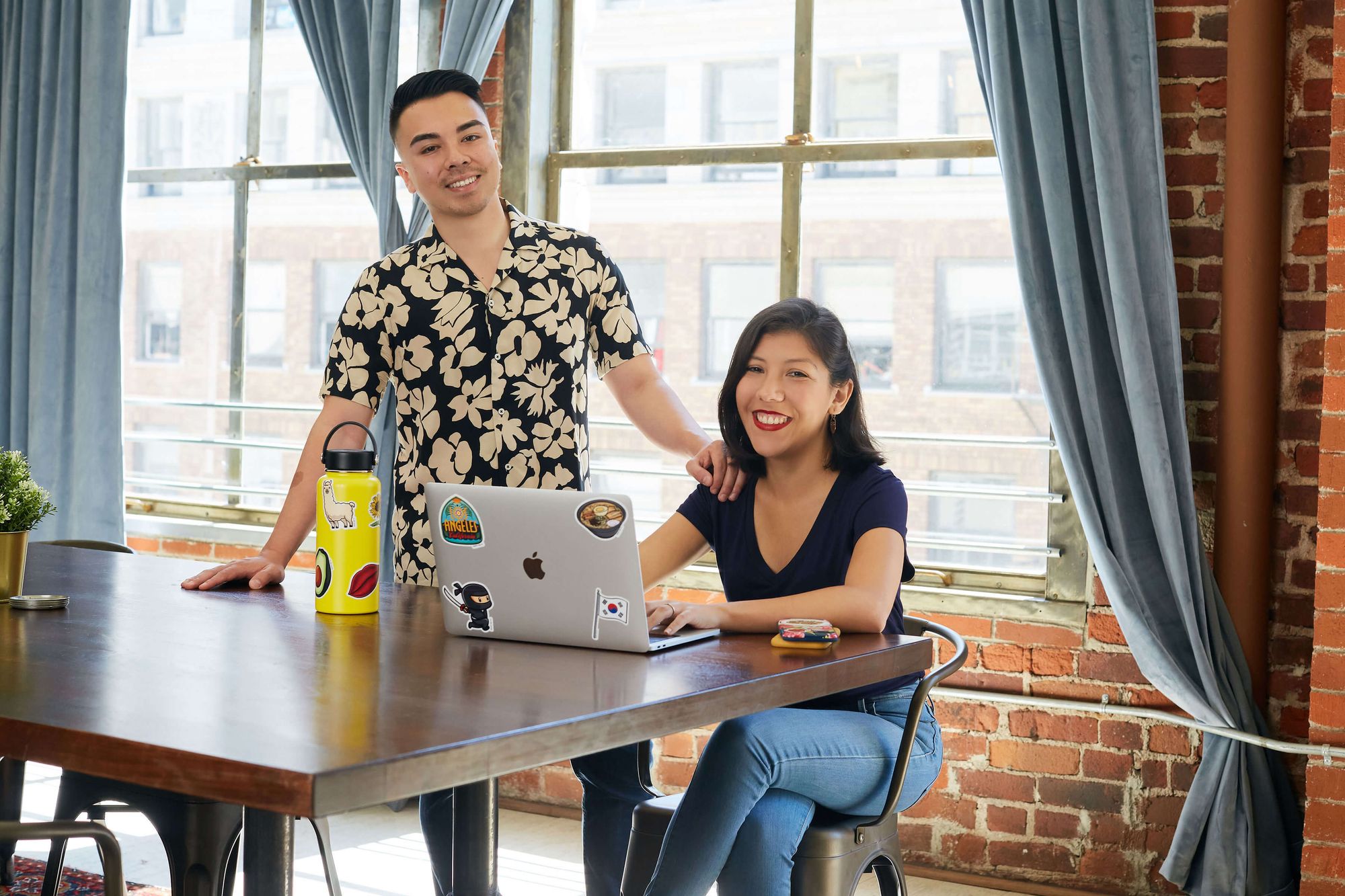 "We believe stickers are more than just a piece of paper. They are an expression of who we are, the things we love, and a way to capture memories. Diversity and representation are our core values, and our goal is for every customer to feel a sense of belonging and pride with each purchase," says Remi.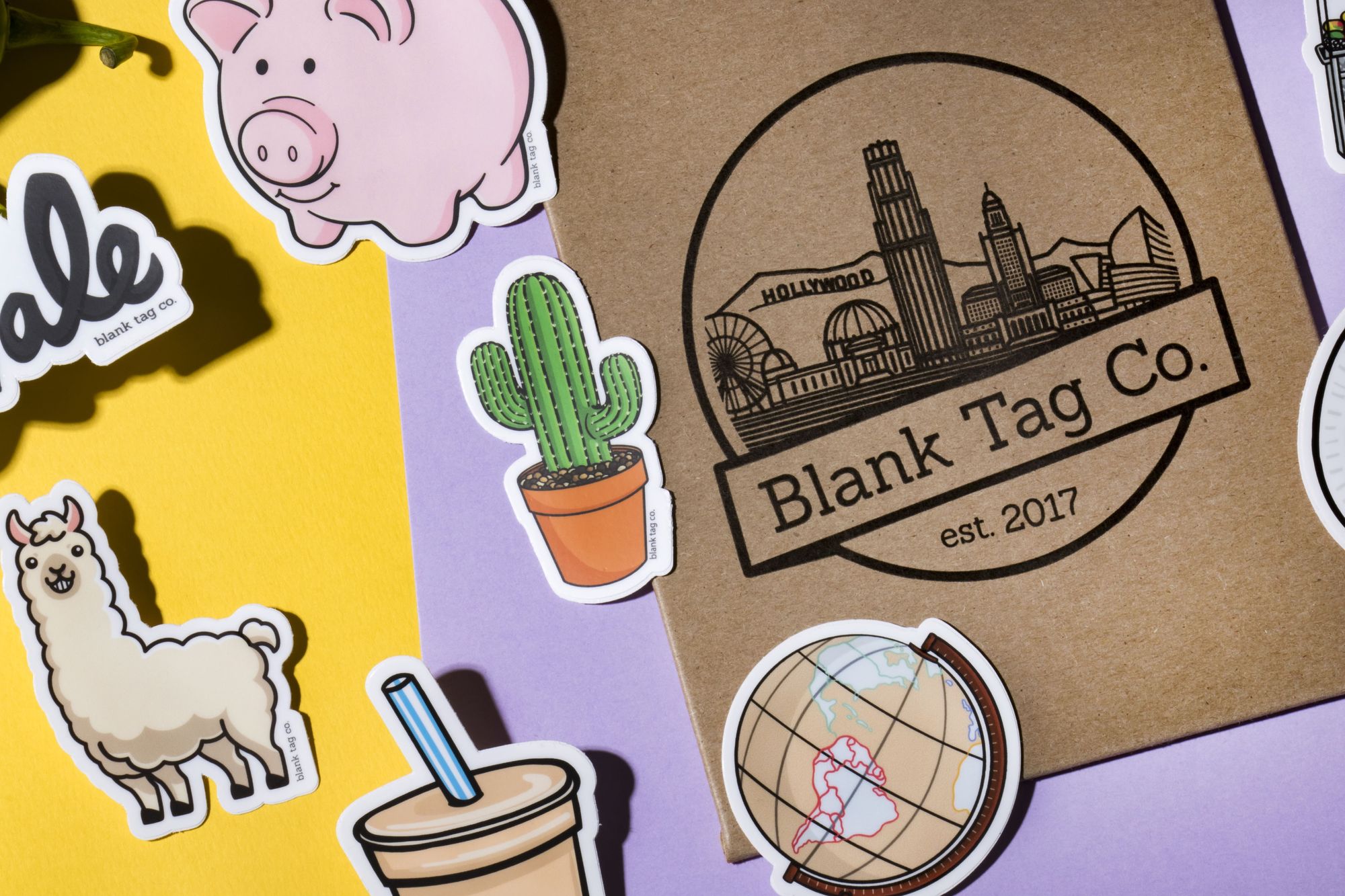 It wasn't until Blank Tag customers were asking for a way to earn points that Remi implemented a loyalty program that would satisfy and build a long-term relationship with customers. "We're extremely customer focused and have always tried to think of ways to delight our customers," says Remi. "After interviewing a few customers, we realized that they were looking for a way to collect points on their orders and also get incentives for referring us to their friends."
"We knew our loyalty program was successful when our repeat purchase rate jumped to over 25%, customers were emailing us about their points, and seeing customers redeem their points for more stickers," says Remi. Its collection of stickers includes everything from nature to animals, food, culture references and so much more.
Kali Coffee Roasters is a Mexican coffee brand that uses only Mexican coffee beans and truly is a "farm to cup" brand. It states it is "willing to take risks to transform the coffee culture from farm to cup with a high focus on the environment." Kali Coffee operates 3 locations and offers coffee directly to consumers through its ecommerce site. Its coffee beans come from Chiapas, the southernmost state in Mexico.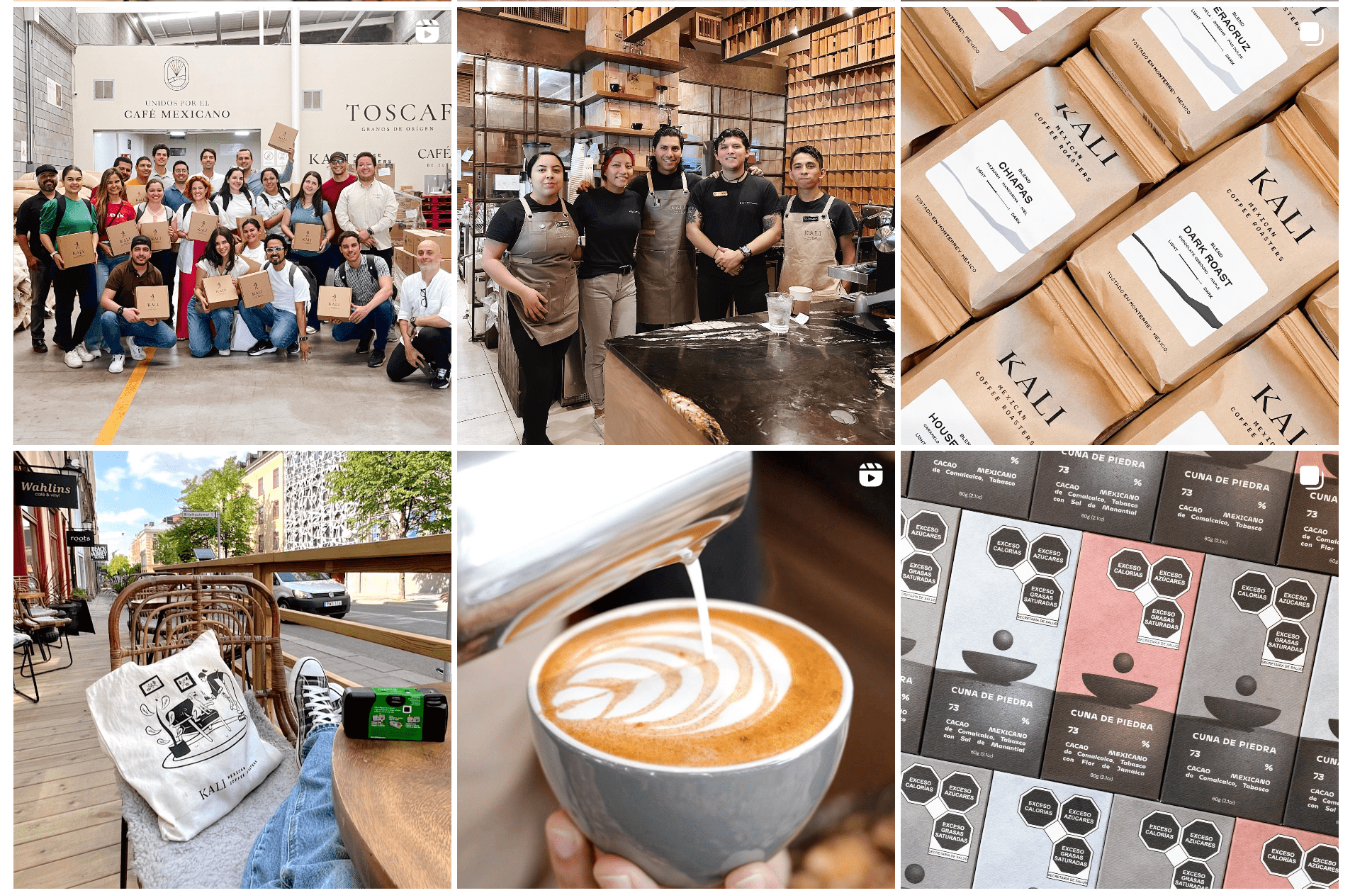 Creating a fun and safe space where children can be children is what Bamobam is aiming to do through its toy stores and ecommerce shop in Costa Rica. Founded by Jimena Ramírez, a lawyer turned entrepreneur, Jimena wanted toys and books for her children that were diverse, inclusive, and multicultural. When Jimena couldn't find anything in Costa Rica, she set out to create her own brand of toys and books for children all throughout Costa Rica. With three locations, each space is a fun, creative, and colorful place where children can come and play with the actual toys and read books.
Dubbed as "TikTok's most popular chamoy candy," YaBoy Chamoy is a viral hit. You may have seen those popular red beer drinks that are covered in a red sauce at a Mexican restaurant or on your travels. That red Mexican sauce is called Chamoy, and it's typically sweet, a little sour, and spiced with chilis—a staple among Mexican candies. YaBoy Chamoy is a Los Angeles-based brand that has a variety of candy covered in this sauce (Chamoy).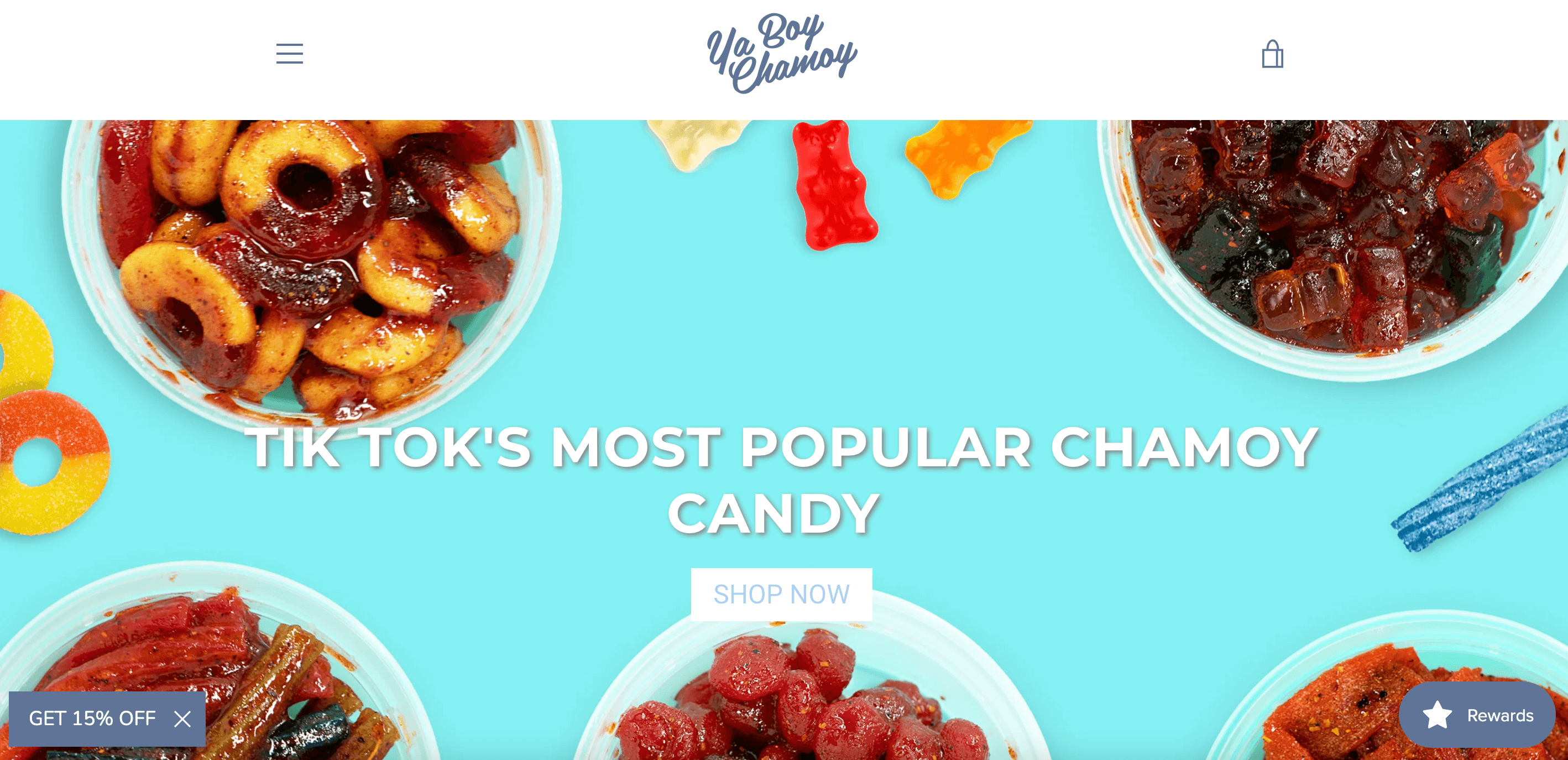 "We start the process by making our special homemade Chamoy sauce using a recipe passed down by my grandmother and customize the flavors to our liking," describes its website. "We drizzle the sauce over the sweets and mix it up until every morsel is evenly coated. Afterward, we let them sit and hang out until all the flavors meld together."
With over 2 million TikTok followers and over 30 million likes, YaBoy Chamoy has quickly become a viral snack that customers can't get enough of. Chamoy Rewards are also part of its retention strategy—customers can earn and redeem rewards for discounts on their next purchase.
Fresh and made by Latinos for Latinos, Hollerworld Sunglasses is a Guatemalan brand offering high-quality sunglasses at an affordable price for its Latin American customers. Hollerworld Sunglasses also gives back proceeds from every purchase to the organization Por Ciegos y Sordos de Guatemala, for those who are visually impaired and deaf.
Mexican jewelry brand Chabacano Jewelry is a unique, and colorful brand that offers waterproof jewelry to customers. It offers a colorful and playful approach to the brand that inspires customers to wear and style each jewelry piece how they want. With more than 228,000 Instagram followers, Chabacano Jewelry has cultivated a community that can't get enough of the brand.
First-generation Latinos born in a different country from their parents, often find themselves under the stigma of "not being Latino enough." A battle many first-generation immigrants share in common. Carolina Acosta is on a mission to bring together people to celebrate and embrace their Latino culture, all while having fun through Tragos, a card game that Carolina created. Carolina was inspired by her Colombian and Dominican culture and created something every first-generation Latino can relate to.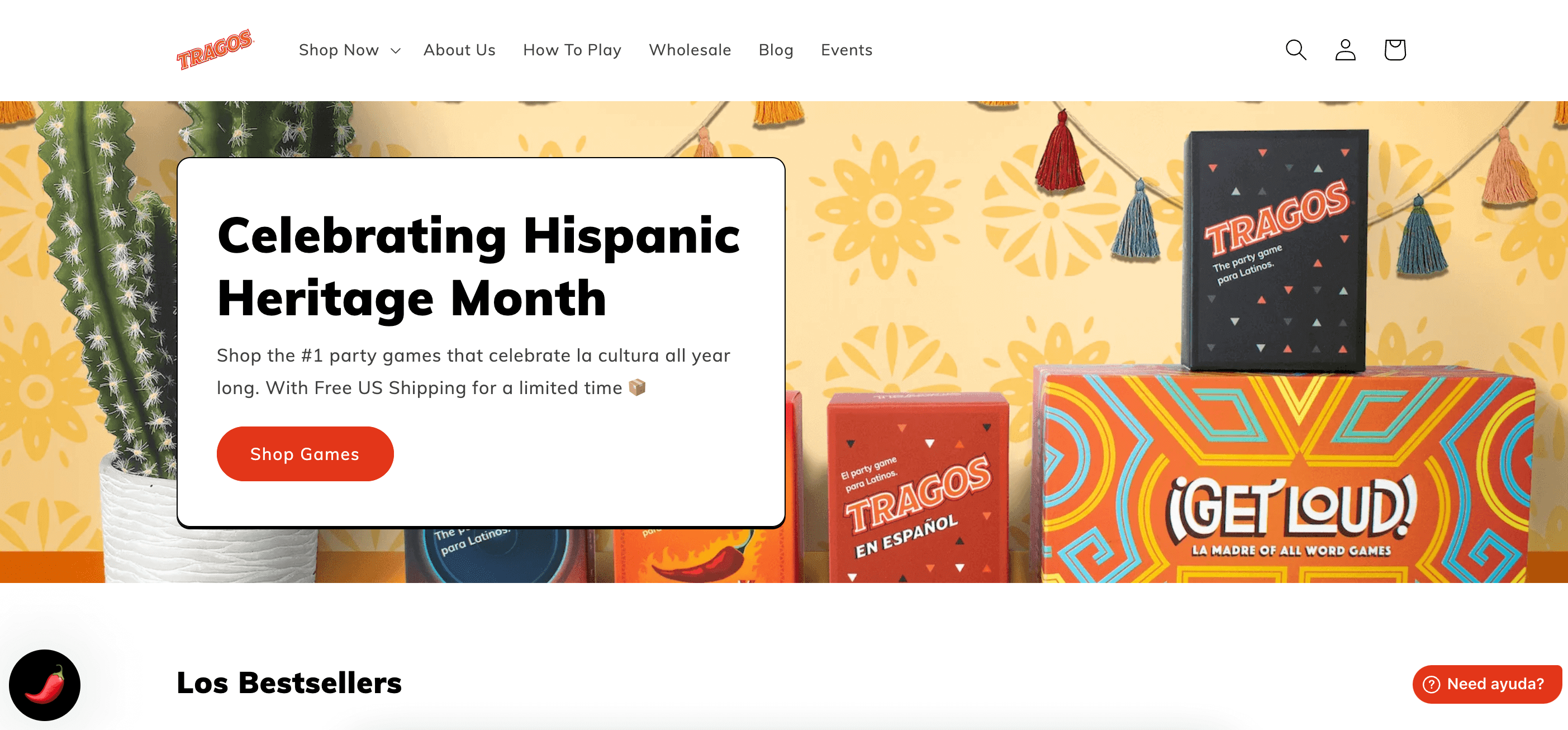 Marama is a 100% Mexican-owned hair care brand that gives customers natural ingredients for natural hair care. It all started with one product, a natural shampoo, and has since expanded into different hair care products. "20 years later, we decided to share Marama with an even larger community to create a culture where more and more people can take care of their bodies and the environment through synergy with nature," states its website.
The husband and wife duo Eugenio Garza and Mariana Luna have grown the business and even appeared on Shark Tank, where they got a deal. Marama has cultivated a brand community with its customers through its rewards and referral program, Marama Recompensas.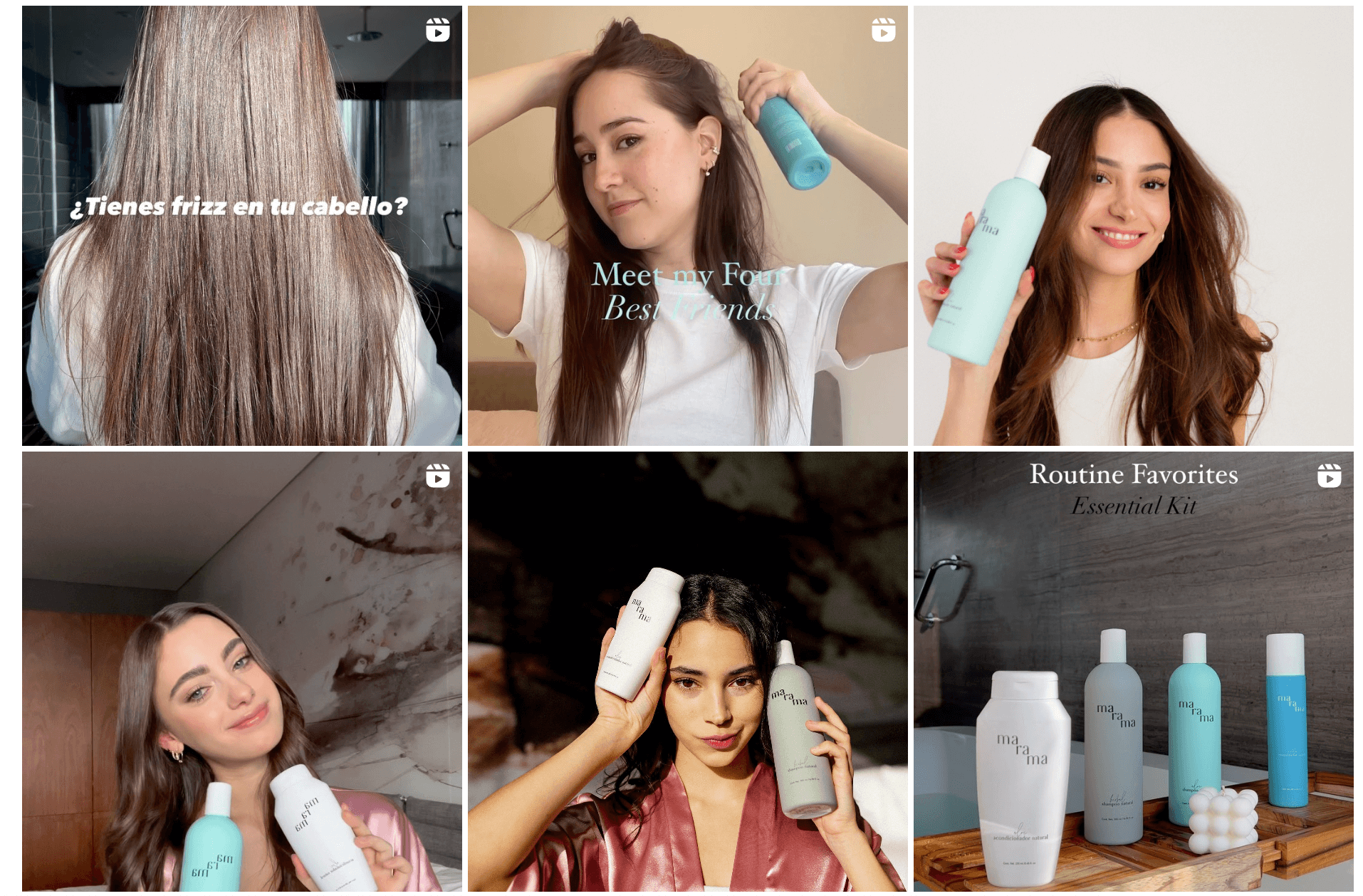 The Cuban atmosphere is alive and vibrant in Miami. Martha of Miami is the perfect brand that celebrates the Latino and Cuban cultures. Founded by Cuban American, Martha Valdes, you will find mugs, pins, jewelry, hats, and their famous "Cuban Bred" t-shirt in the shop. Along with other Latino sayings, its products feature phrases like "but first, cafecito," and "ponte las pilas." One great way Martha of Miami encourages UGC (user-generated-content) and reviews is through its loyalty program, where customers can earn points by submitting photos wearing their purchases.
Martha explains to us how excited her customers get over their loyalty program. "Customers get excited hearing that they have points when they're at checkout! Sometimes it's a $5 off coupon, sometimes it's 20% OFF! It rewards them for their loyalty and makes them feel appreciated."
🛍️
"I knew my loyalty program was successful when I had customers tell me they have an account with us. They themselves remember that they have points to use. Especially the customers who shop in-store because they receive double the points when they shop in-store!"
For Martha, being a Latina-owned business owner is all about the community. "To be a Latina business owner is an accomplishment. The community is really what helps keep my business thriving," says Martha. "The support for Latina women to be their own business owners was not something of the past, but now more than ever, I feel that we all want to see each other, in the latino community, grow."
For apparel brands, it can be hard to cut through the noise of competition. But Mexican brand Acapella is a standout for its brand community, loyalty program, and of course its incredible products. Acapella is an apparel brand known as "smartwear for the global digital lifestyle"—and was named 'the best T-Shirts in Mexico" by GQ Magazine.
The brand was started by two friends Hugo and Ricardo, who quickly realized they were limited in what types of shirts to buy in Mexico. "During the summer of 2013, we were touring southern Mexico with our band Gama and we were invited to a party. We hadn't packed many clothes besides what we would wear on stage, so we decided to go shopping," the website states. "Without success, we realized how limited Mexico is when it comes to clothing and decided to do something about it."
With its social media approach to man-on-the-street style videos and collaborations with large food brands like Shake Shack and Topo Chico, Acapella has quickly grown to become a top brand in Mexico.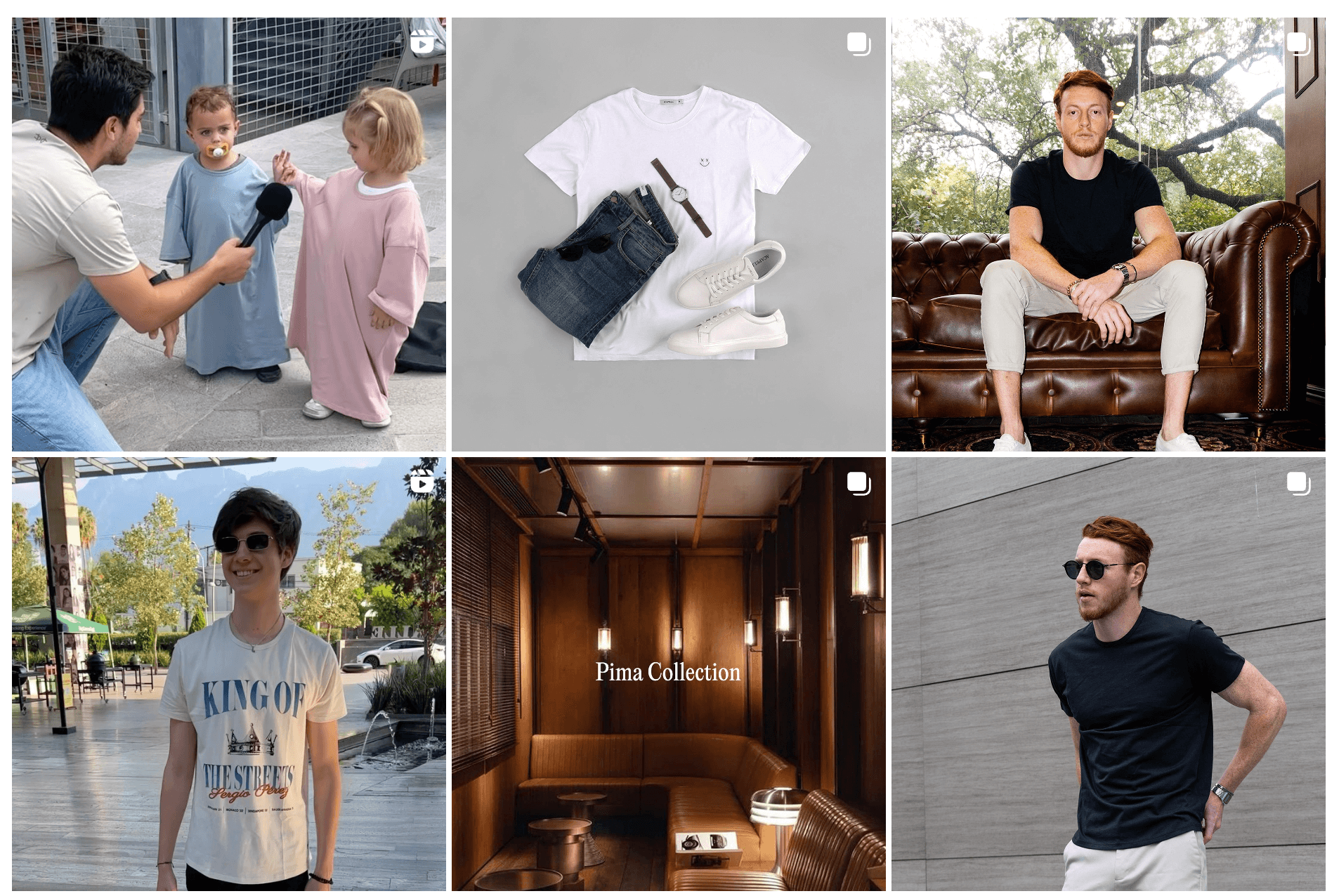 When you think of Colombia, coffee is usually a top thought. Colombian coffee is known worldwide as simply being one of the best. Some of the best coffee in the world is harvested, produced, and exported from the South American country of Colombia. It's estimated that Colombia has more than 500,000 coffee growers throughout different regions and produces around 14,000 tons of coffee a year.
Pergamino Café is a coffee brand that is directly from the coffee farms in Colombia to its coffee shops. Now it offers up its coffee to be shipped to other parts of the world and sells coffee from different regions of Colombia, all with different tastes.
Oh Comadre Candles was started by Marcella Gomez. She started making candles as a form of therapy and a way to destress from being a nurse. "I would come home and make candles to forget about what I had seen," says Marcella. "Health care is a serious business that can burn you out and I definitely didn't want to burn out. I also noticed there were no Latino candle aromas out there. So I played with ideas and never thought these crazy ideas would lead to a business."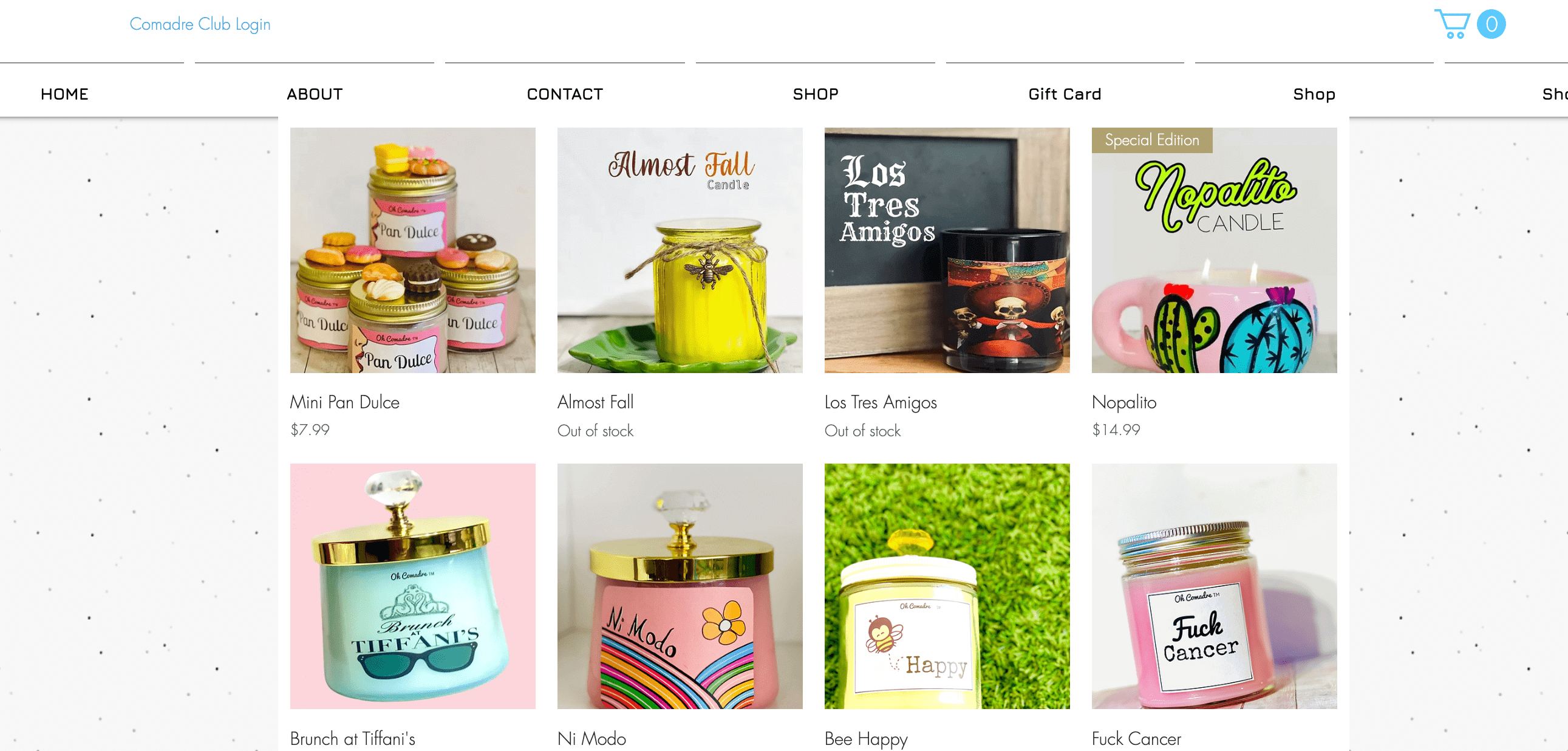 Each candle is hand poured and adorned with the best veggie soy wax and fragrance. Marcella's focus on quality artisan candles is the result of crafting the perfect candle for 16 months. "I take being a Latina business owner, selling Latina-inspired candles as a big responsibility," says Marcella. "I take it very seriously because I know these candles represent moms, aunts, grandmas, etc., they had to be the best candle I could make. I wanted a candle to represent my culture and celebrate life through a Latina's eyes in hopes to evoke emotion, comfort, and a lovely memory."
Chica Beauty is a Latina-owned and operated beauty brand run by third generation Latinas and sisters, Mei-Lon and Toni Jimenez. Each of their products have a story to tell that is connected to their culture. Products such as their "MIJA Red Matte Liquid Lipstick" is inspired by their grandmother who taught them to live boldly. Chica Beauty introduced its loyalty program, "Prima Perks," which offers customers 5 Points for every $1 spent, and various ways to redeem points. Chica Beauty has grown its brand community and was recently featured on The Jennifer Hudson Show.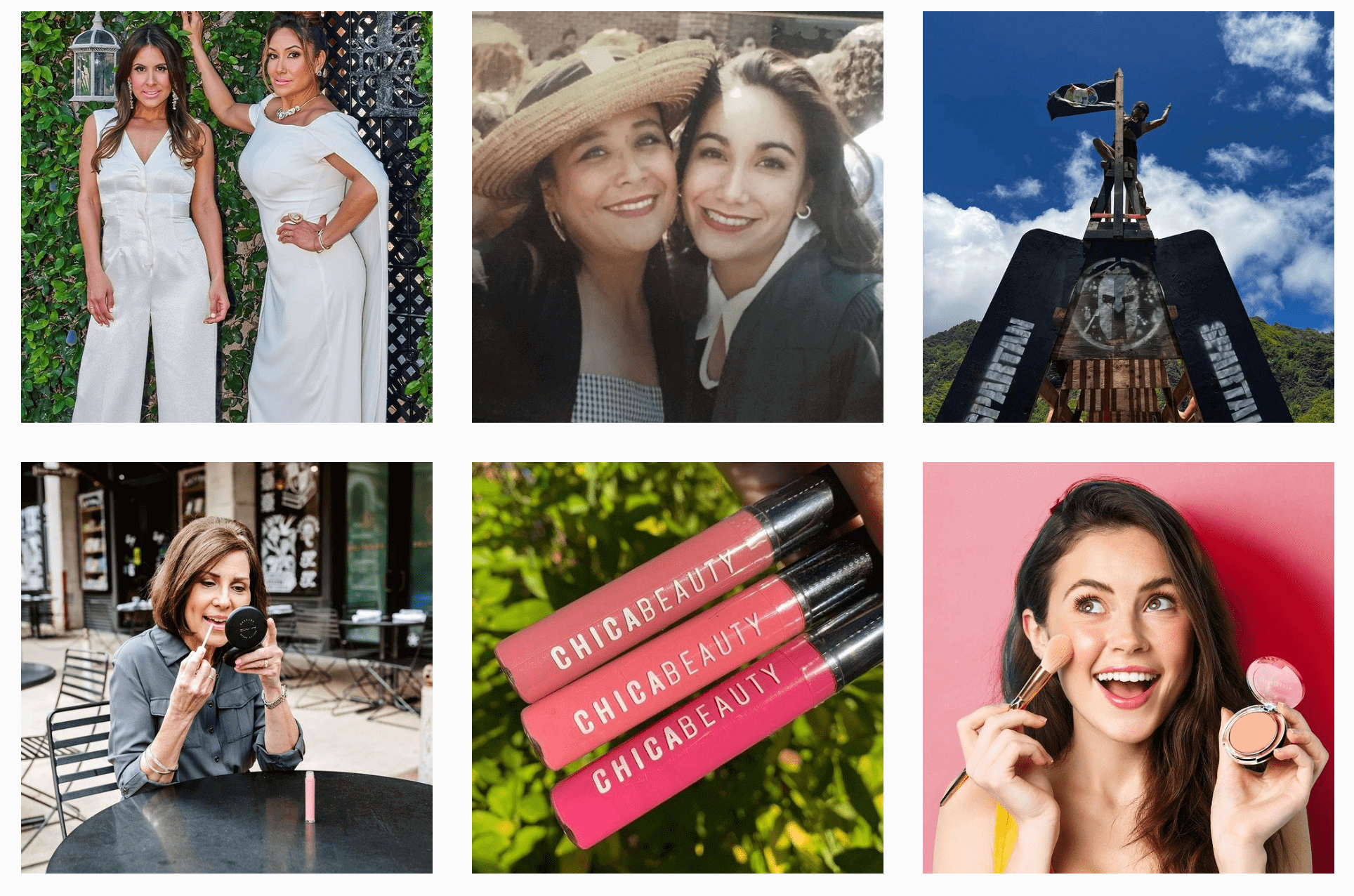 Ecommerce hasn't always been the friendliest for the planet, but FreeMet is aiming to change that by creating a sustainable brand that benefits both the health of families and the ocean. FreeMet is a Chilean, B corp that believes taking care of the planet starts at home. With household products such as laundry detergent, hand soap, shampoo, and conditioners and so much more, every product is good for the environment.
Despite living in Santiago, Chile, and having friends in common, co-founders Andrea and Carolina did not meet until several years later. Carolina is a marine biologist and Andrea is a kinesiologist, who together with a passion for the ocean and the planet have created a brand that is clean. According to its website, "Since we decided to make FreeMet products, we were 100% convinced that they had to be ecological, hypoallergenic, not tested on animals, and free of aggressive chemicals."
JZD is a "Latina lifestyle brand that builds community and celebrates cultura every day." The Latina and queer-owned brand features empowering and inspiring quotes on its apparel and accessories that other Latinas can identify with. JZD was launched in 2016 with one simple tee, by two Latinas on Etsy. They quickly discovered that tee was something their community loved and were buying.
"JZD started in 2016 because we felt like we needed a reminder of our power. Our first successful product is the now iconic Pink Latina Power Tee. When that tee blew up we realized that so many of you felt the same way. At that moment we decided to focus on creating products that made us feel represented and connected to our roots."
Brands making an impact
What these brands share in common with other Latino-owned businesses is the passion and pride they have in their culture. These brands are making a name for themselves. With the number of Latino-owned businesses growing, the increase in diversity among businesses, across all industries is a positive thing for consumers. Let's celebrate these brands even after Hispanic Heritage Month.
Editor's Note: This post was originally published on September 15, 2022 and was updated for accuracy and comprehensiveness on September 15, 2023.
Launch your loyalty program in minutes
Launch a branded loyalty program for your ecommerce brand