Have you ever gone through your closet and found something you haven't worn in a while but can't bring yourself to get rid of? Even though you'll probably never wear it again, it's something you don't want to lose.
That's because the value of something — like your sweater — is always amplified when we feel like we might lose it.
It's human nature to avoid loss whenever we can, which is why the same principle can be applied to your loyalty program. If members feel like they can use their reward tomorrow, they've got no incentive to use it today.
Adding an expiry date to your rewards can give your members that extra motivation they need to place an order by prompting them to consider how much they want to avoid losing their reward. In order to get the most out of this powerful feature, we've rounded up three ways you can use reward expiry to create a more engaged, profitable community.
Drive more first-time purchases with referral reward expiry
Rewarding your existing customers for sharing your store with their friends is a great way to get your store in front of new customers. However, getting your existing members to share your store with others is only one half of the referral equation. You still need to give the friends they've referred a compelling reason to use their reward towards a purchase. Otherwise, those newly acquired visitors will never turn into customers.
Although it might seem counterintuitive, the thought of losing a reward is often a more powerful motivator than gaining a reward when it comes to driving first-time purchases. Adding an expiry date to your referral friend reward can tap into this principle of loss aversion and help you boost the number of purchases placed by new customers.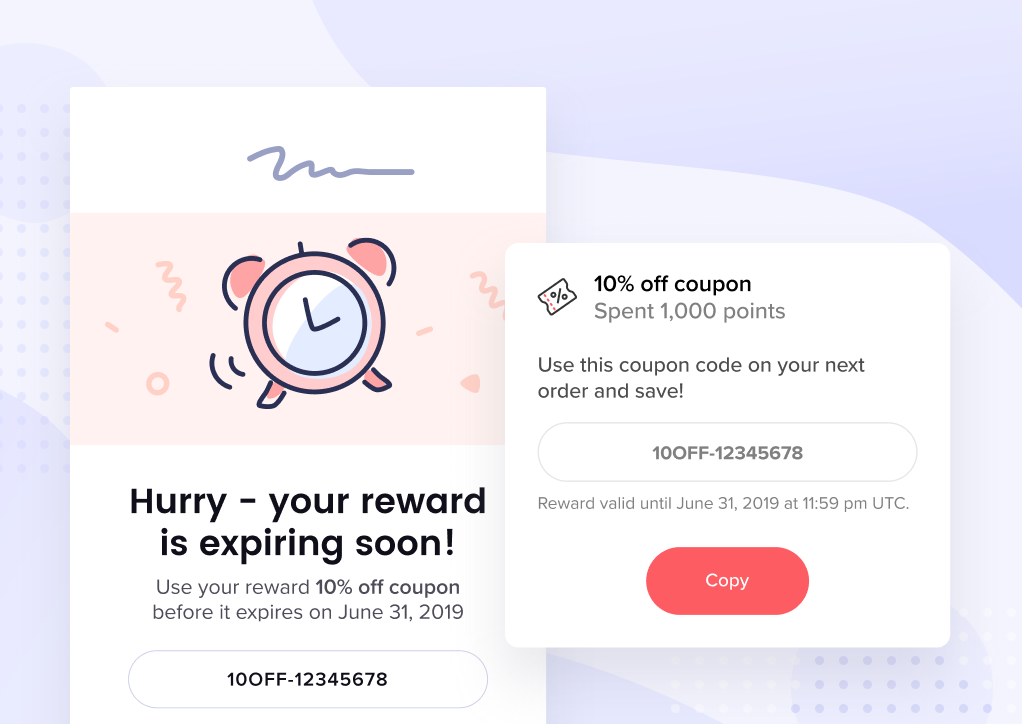 When you issue a reward that has an expiry date, your customers will see their expiry date appear in your panel when they've logged into their account on your site. They'll also get an email a few days before their reward expires, reminding them of the value they'll lose if they don't use it before the expiry date.
By reminding them what they'll lose instead of what they've gained, referred customers will be more motivated to use their reward. Not only that, but when a new customer actually uses their referral reward, they'll see significant value added to their very first shopping experience with your brand. This positive experience will in turn make them more likely to come back and re-engage with your program in the future.
Help your best customers get the most out of their VIP tier
When you consider that repeat customers account for roughly only 8% of your total purchases but 50% of your total revenue, it becomes pretty obvious keeping them happy and engaged is critical to growing your business. A VIP program is a great way to keep your best customers feel special and incentivizes them to return to your store to make purchases more often.
The allure of unlocking new exclusive perks and rewards can give your customers every reason to engage with your program to move to your next VIP tier. Once they get there, offering a high-value entry reward is a simple, yet effective way to celebrate their achievement. This one-time reward makes them feel valued and part of an exclusive community.
Reward expiry helps even the best VIP tier-entry rewards from going stale
However, as exciting as that entry reward can be, if they don't redeem it within the first few weeks of entering their new VIP tier they'll be less likely to use it. Just like referral rewards, if your VIPs know they can use their entry reward next month or three months from now, they will be more likely to hold on to it.
Adding an expiry date to your VIP entry rewards can help create urgency that increase the chances your customers actually use their reward. Ensuring your best customers use their entry reward will help them realize the full value of their VIP status. When they associate this value with their existing place in your program, they'll have every reason to make another purchase to unlock the next tier to access additional rewards.
Combine the power of points expiry and reward expiry to drive engagement
Remember visiting the arcade as a kid? It's so much fun to rack up tons of those little tickets while you play different games, but the real thrill is taking all of the tickets you've earned to the counter at the end of your visit to choose something to take home.
The same idea applies to your rewards program. While it is super thrilling to earn points, those points will only add value when your customers cash them in for a reward and use that reward towards a purchase. When they see how their points transform into something tangible, they'll be more likely to visit your store again to keep earning in the future.
So how do you motivate your customers to move from earning points to redeeming rewards? By showing them what they stand to lose if they don't. When they feel like they have something to lose you'll create urgency that increases the likelihood of them taking action. There's no better way to do that then to combine the power of points expiry with reward expiry.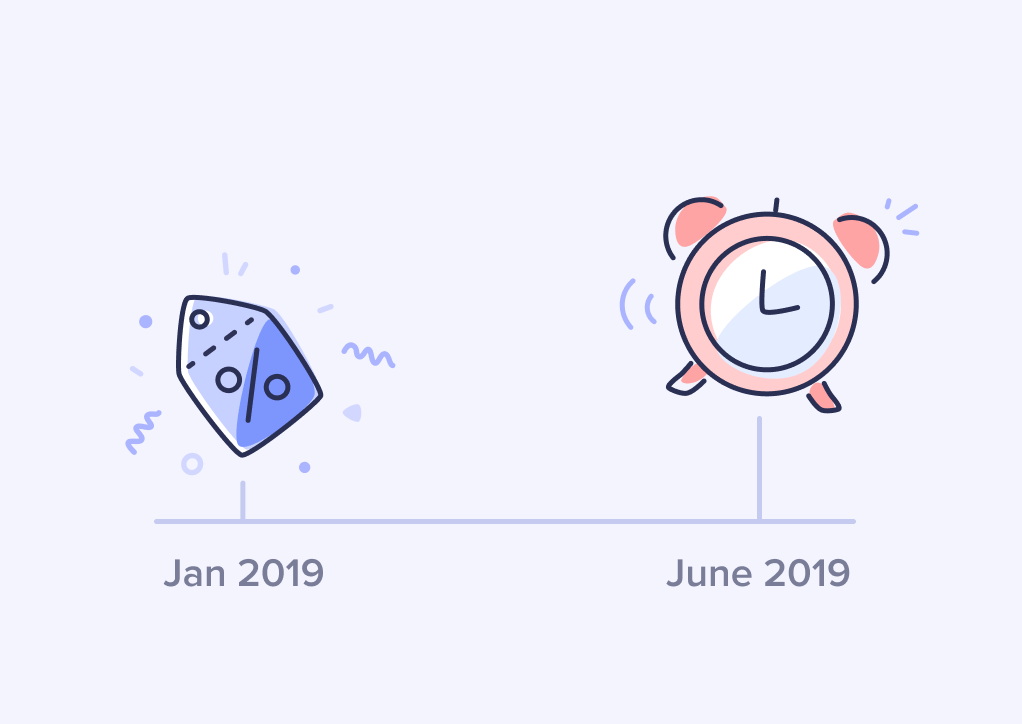 When points are set to expire, members will have more motivation to use them to purchase a reward. Similarly, adding an expiry date to the reward they've chosen will create urgency to use it. Tapping into loss aversion at different stages of their program experience will help your customers get the most out of your program, and help you boost redemption rates.
When customers feel like you want to help them get the most out of your community, you'll establish a sense of trust. It's this trust that will make them more likely to share your community with others, helping you grow your business more sustainably over time.