Video is a powerful medium, and the demand for video content is increasing. On social media, for example, Facebook gets as many as 8 billion video views per day.
But how does video influence eCommerce?
Research shows that people turn to video when making purchases. In fact, according to Wyzowl, 33% of people want to learn about products by watching a video.
Wyzowl also found that 69% of consumers find product demos highly insightful during the purchase process, while 80% say that product videos inspire confidence when looking to buy a product.
Did you know that you can capitalize on video to enhance your customer experience?
Before we look at various ways to engage and enhance customer experience using video, let's explore why video is crucial for your brand today. Then, we'll discuss how the power of video and the customer experience can benefit customer loyalty.
Understanding the video opportunity
While video is a powerful tool, few ecommerce brands understand how to wield it; they struggle to integrate it into their marketing strategies, offering sporadic and often unsupported content that doesn't make for a truly engaging buyer's journey.
Instead, video should be considered a gateway into the lives of your customer and a bridge to a world you fashion—one where you make your customers the center of attention.
This means changing the way you see video. Whether your goal is to monetize live video or to produce regular YouTube content to drive sales, you'll need to think of video as more than a marketing tool, it has to turn your brand into a magnet, helping you create a culture that your customers want to be a part of.
Using video to increase customer loyalty
There is a great opportunity to foster customer loyalty through videos because it's the perfect tool to share native storytelling about your brand. Whether you're sharing your brand's mission or values, discussing the perks of your new loyalty program, or showcasing the launch of a new product, there's an opportunity to engage customers in a different way than written content.
Not only can you encourage social sharing and engagement by having a more-human interaction with customers through video, but it's something that you can share in most of your marketing communications, such as email, social media, and even on your website.
Video is a great way to send personalized messages to your audience, which is why it's a type of value-added content you should consider to increase customer loyalty. These personalized messages will stand out to your audience, which in turn will make your brand memorable to each person and keep them interested in coming back to engage with you more.
How video can enhance your customer experience
Customer experience is really brand experience. The right types of video content can frame your brand exactly how you want your audience to see it.
Here are eight types of videos you can produce to boost your customers' experience.
Educational videos before the sale
Explainer and educational content
Explainer videos are a quintessential component of every marketing strategy because they create context for why your product exists. Explainer videos help buyers understand the problems that your solution addresses, and if they are well-planned, they can engage buyers emotionally, creating a stronger problem-solution fit.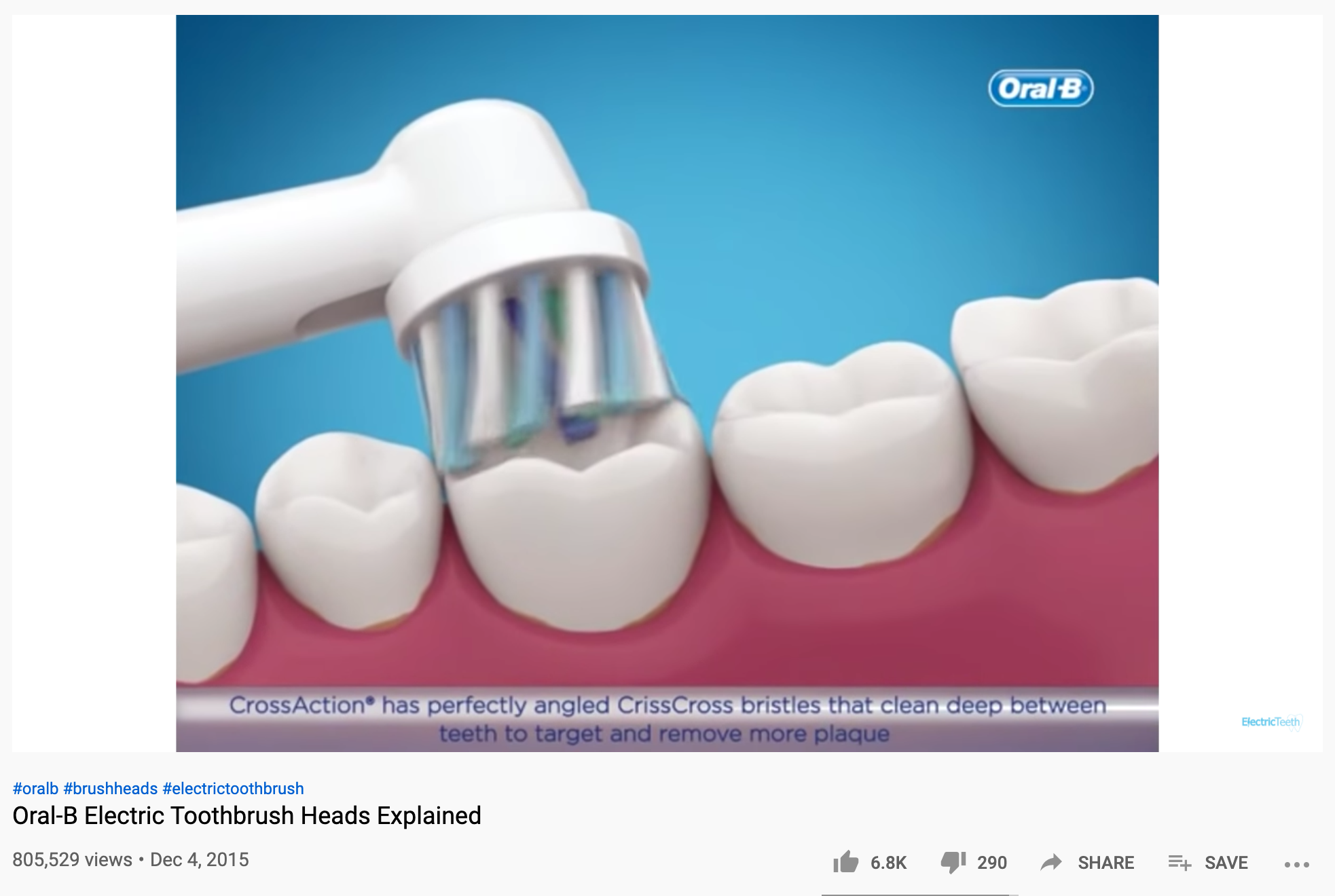 Buying an electric toothbrush means knowing what types of brushes are out there, and which you should use. In this video, you get a complete explanation of the different products available and how they work to help you make an informed buying decision.
How your product is made
Often, buyers need to understand what makes your product more valuable or worth the premium you charge for it. One of the smartest ways to communicate the quality of your product is with a video about how it's made.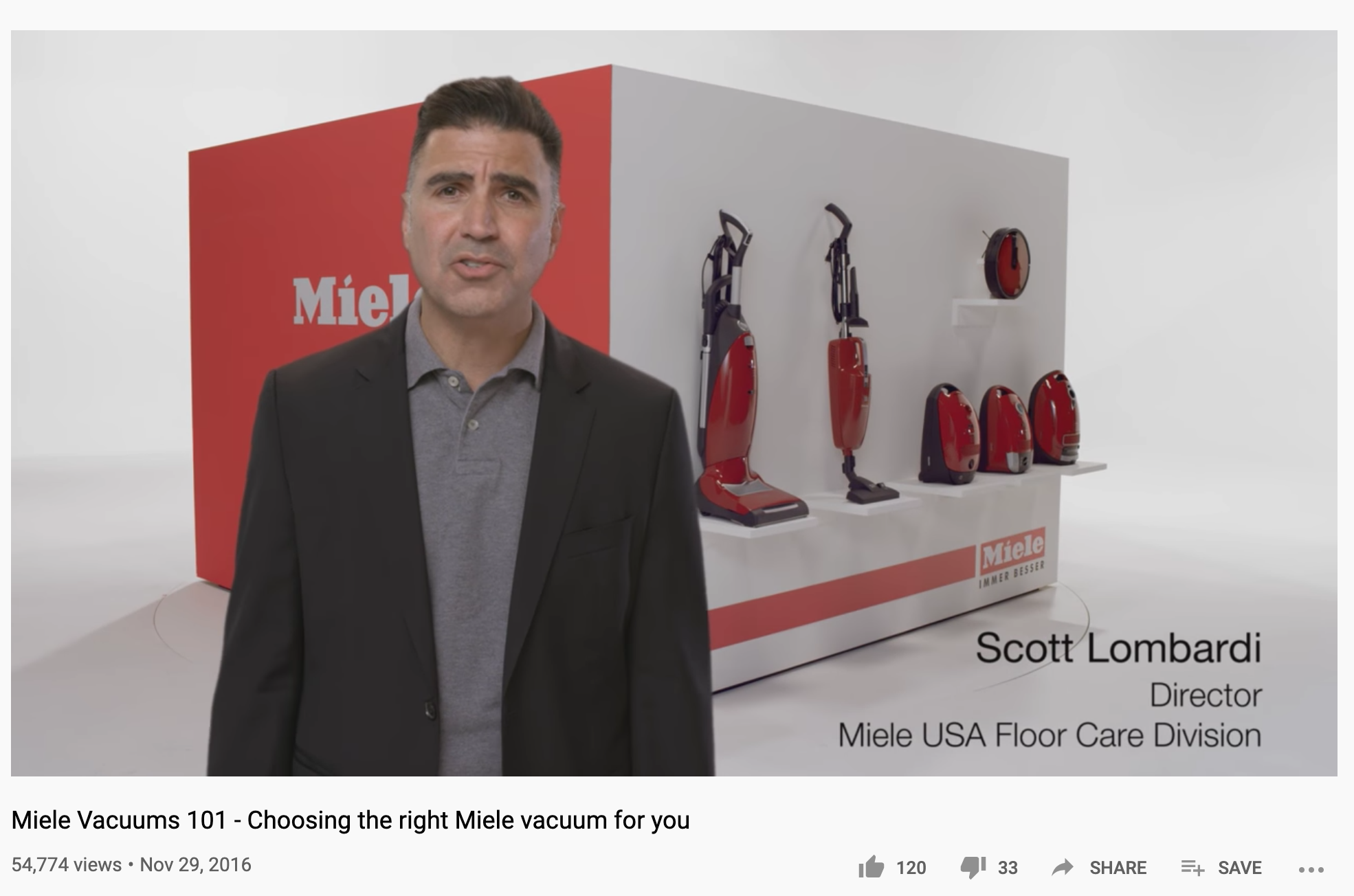 Meile is in the vacuum cleaner business. In this video, they share what their vacuum cleaners are made of and how to pick the right vacuum cleaner for your needs.
Rather than just tell customers that a product is high quality, they prove it by showing you what went into its creation. Then, as experts on their products, they can share insights that a user might not know
Testimonials and endorsements for credibility
Social proof is a powerful psychological trigger. It helps people overcome any last concerns or objections before the purchase. This phenomenon is based on the individuals need to be a part of something, to form a clearer picture of their identity.
Identity is established by aligning oneself with a stronger symbol, or using that symbol as a form of reinforcement or empowerment. Seeing someone who you can relate to taking action you're considering can provide you with the confidence to follow suit.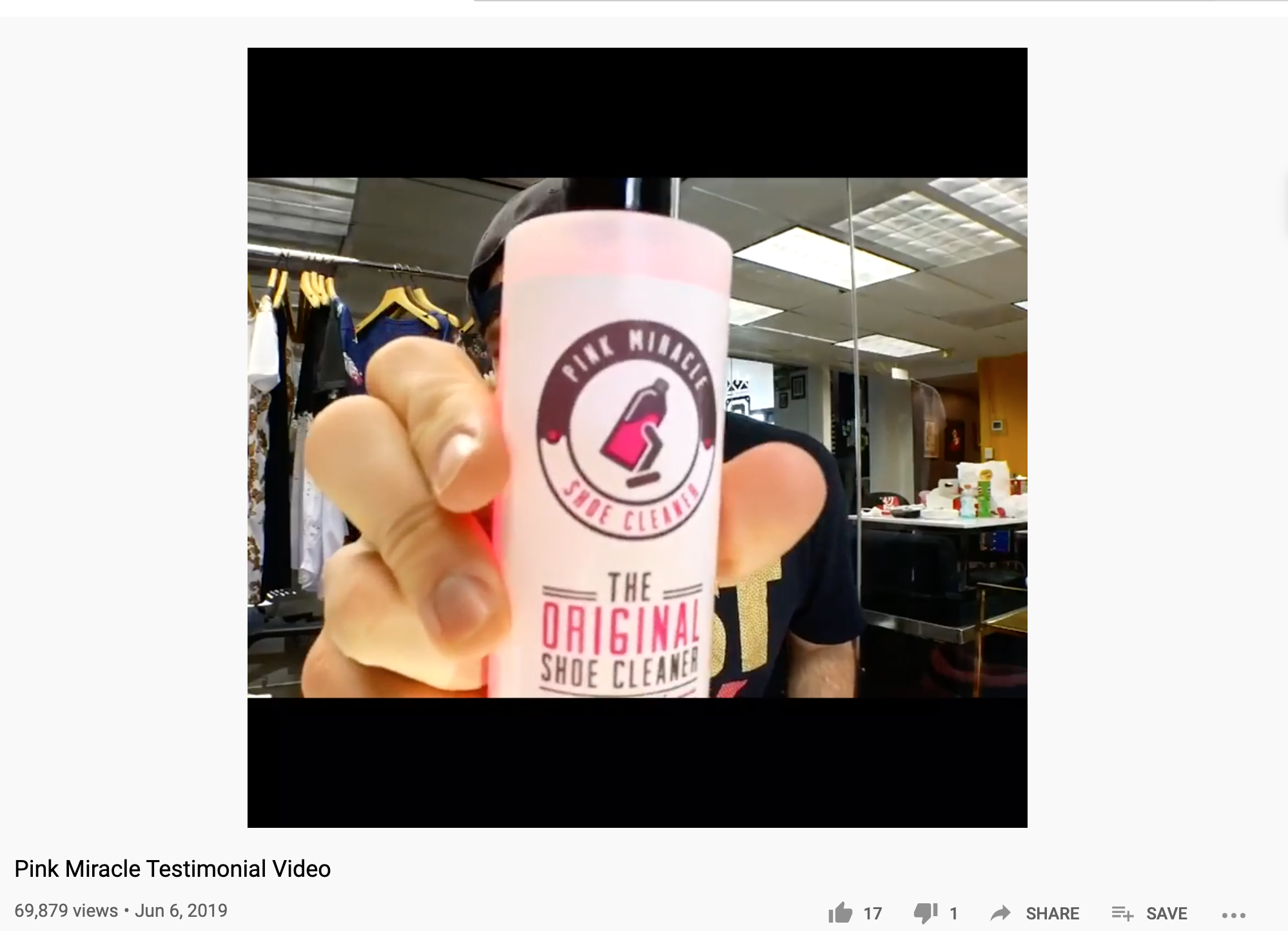 The Pink Miracle is a one-of-the-kind sneaker cleaning solution. In this video, buyers hear from multiple sources what they should choose The Pink Miracle. This is just one example of how to use over-the-top (OTT) service apps like YouTube to share testimonials.
Post-sale and onboarding videos
How to use your products
Tutorials are must-have videos, especially if you offer what could be considered a slightly-complex product to use. Tutorials work well in your marketing funnel because they not only show people how to use your product but also how to enjoy it.
Filmora is a video editing software. In this short video, they show users how to export videos from their platform.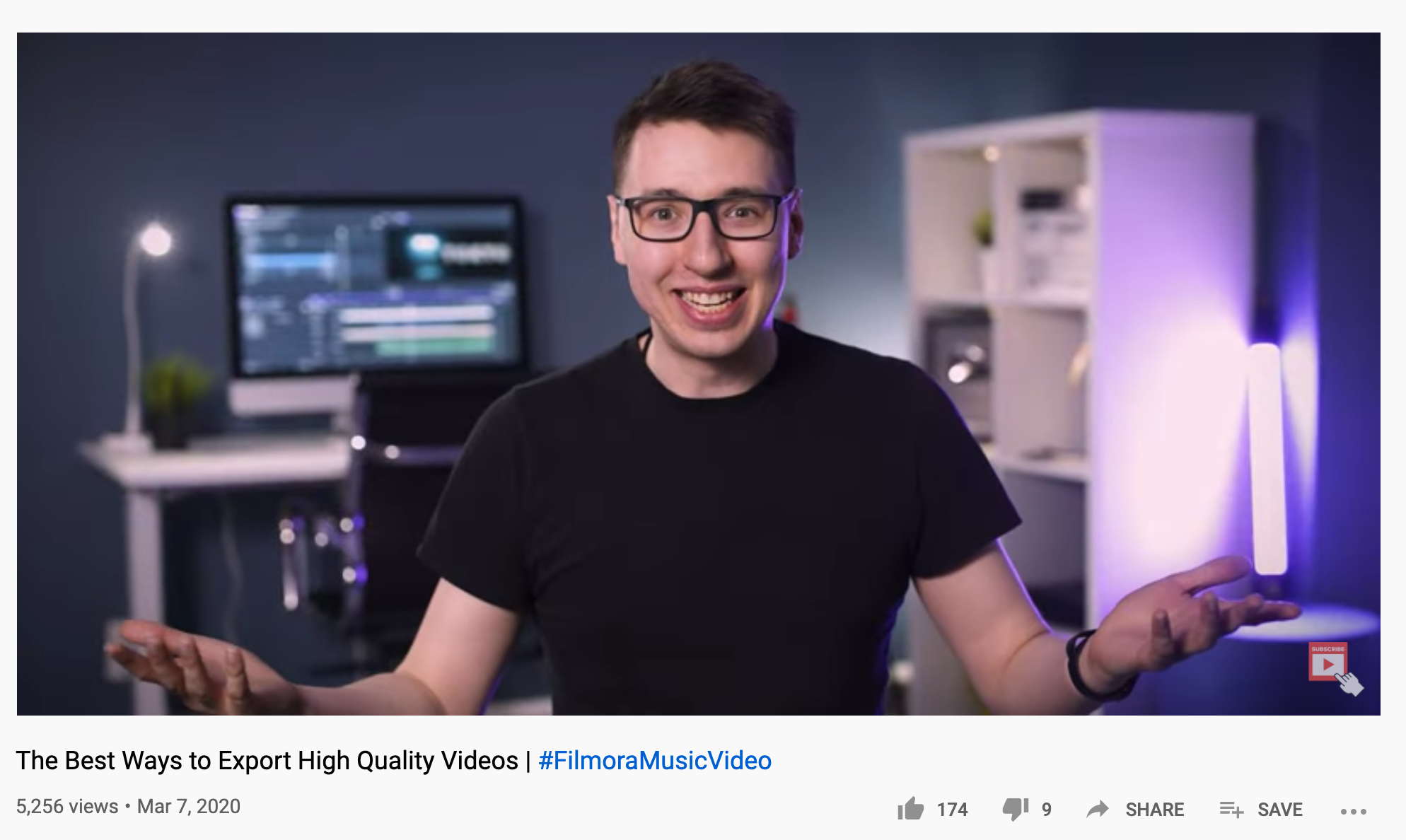 And if you do a good job, you inherently create a stronger connection between your brand, product, and customer. Your brand becomes known as a caring brand, one that wants to see your customers happy with their purchases.
How to maintain your products
Like how-to and tutorial videos, "maintenance" or "care" videos are just as important. They offer customers what could be seen as exclusive insights into a better way to experience your solution by maintaining it.
Own a suit? Not sure how to pack it away for travel without damaging it? This video from Artling is just for you.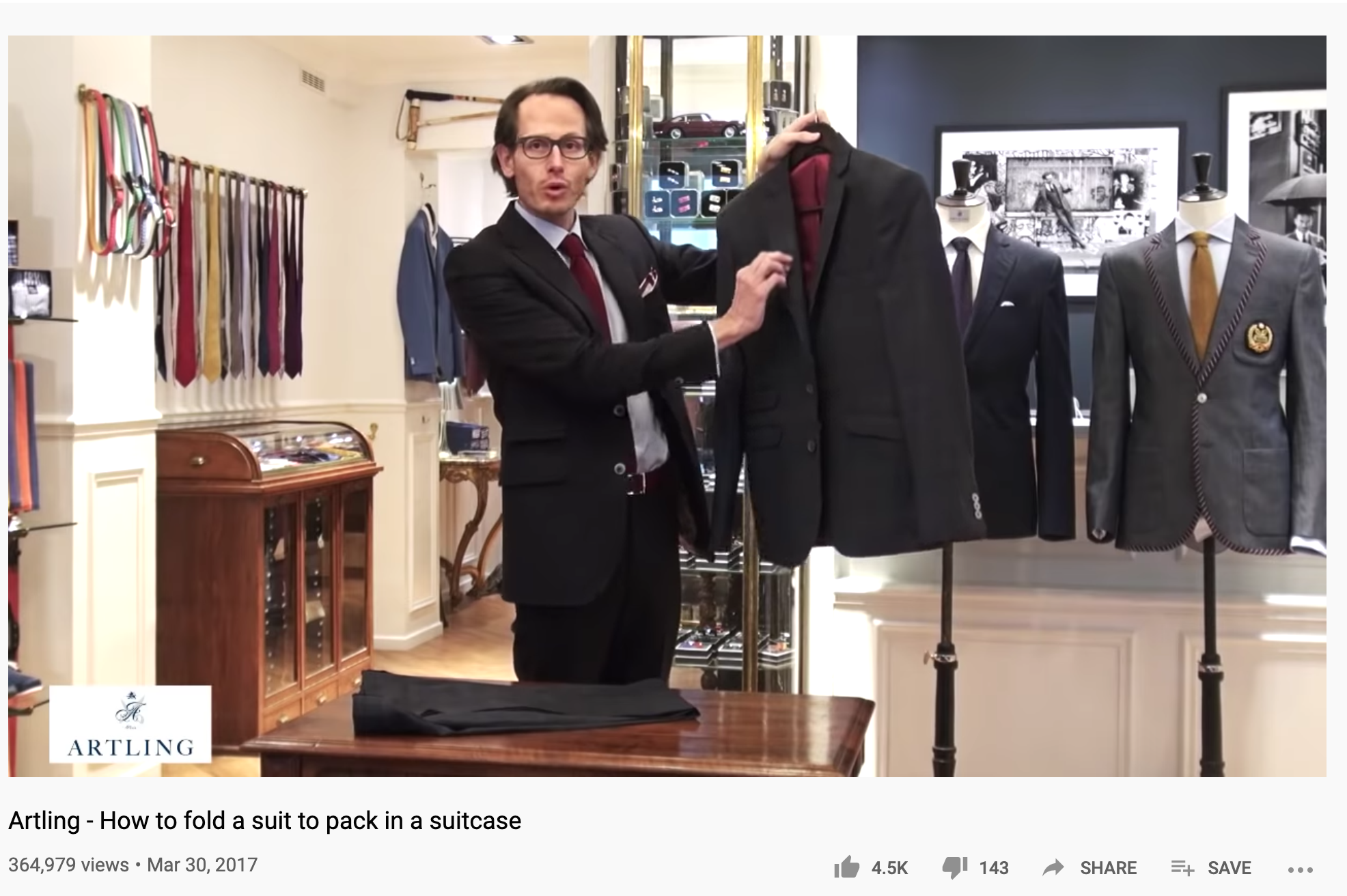 Cultural and brand videos
Announcements and news
Announcements and news videos are smart ways of engaging your audience. They give brands the chance to reach out and bring customers into their world for a moment and make themselves top-of-mind.


To do this, create Instagram posts and stories,as well as engaging YouTube videos to share your updates with your customers. These are quick and low-hanging fruits that can help you boost reach and engagement.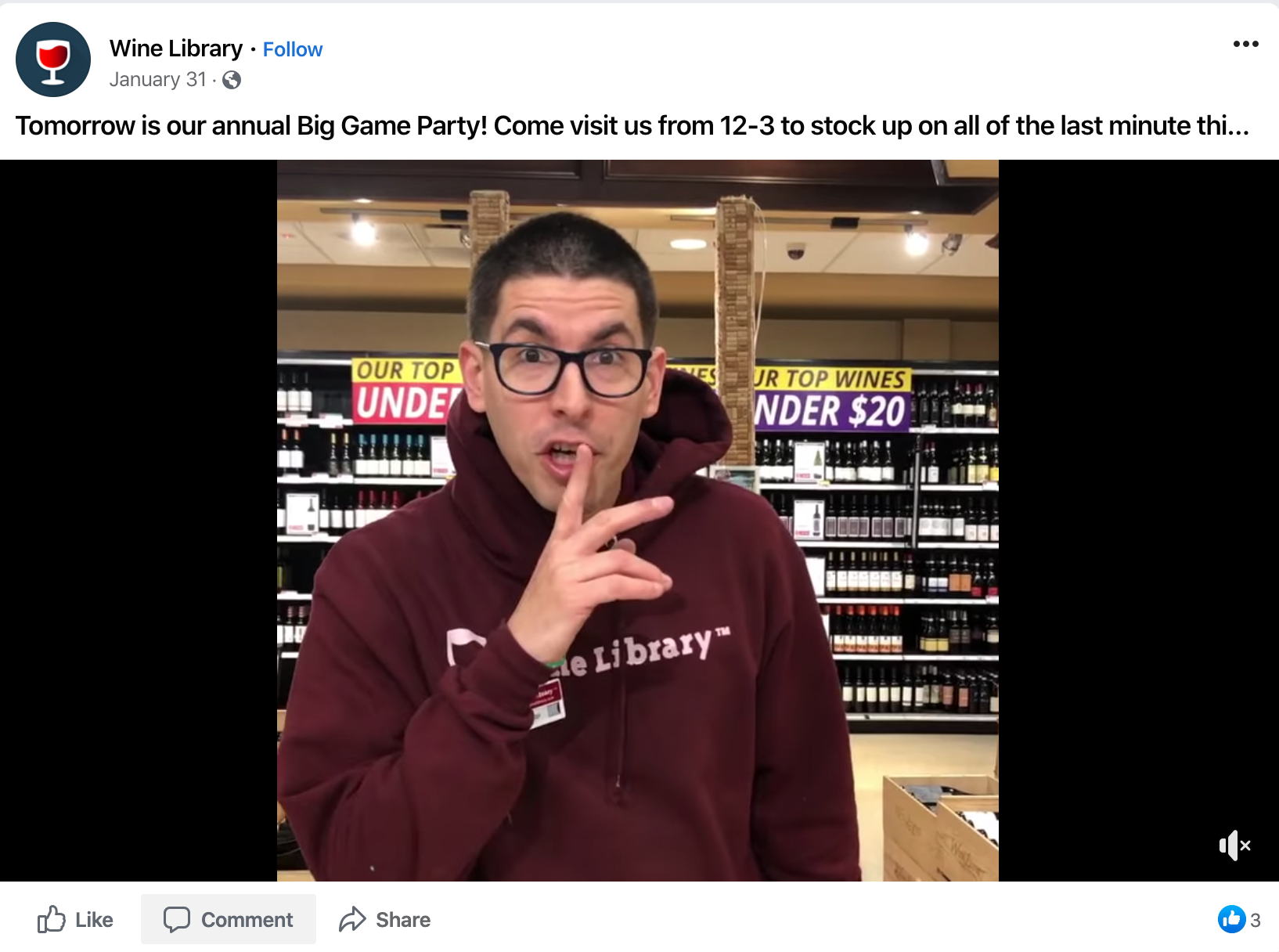 Wine Library does a great job of blending an internal event with a great reason for customers to visit their store, making the most of a social post to be informative and engaging.
Inspirational or aspirational
Inspirational or aspirational videos are bigger and more audacious challenges. They require brands to have an intimate understanding of their audience and what their ideal customers really want.
Developing this level of insight can be derived from personas and directly engaging your audience. But for your research to really be useful, you've got to consider what type of transformation your buyer wants.
According to Ryan Diess, Co-founder and CEO of DigitalMarketer, people don't buy products, they buy transformations. And when you think about what you're selling, you're offering your buyer that chance to associate themselves with a new look, a new scent, or a new level of social status.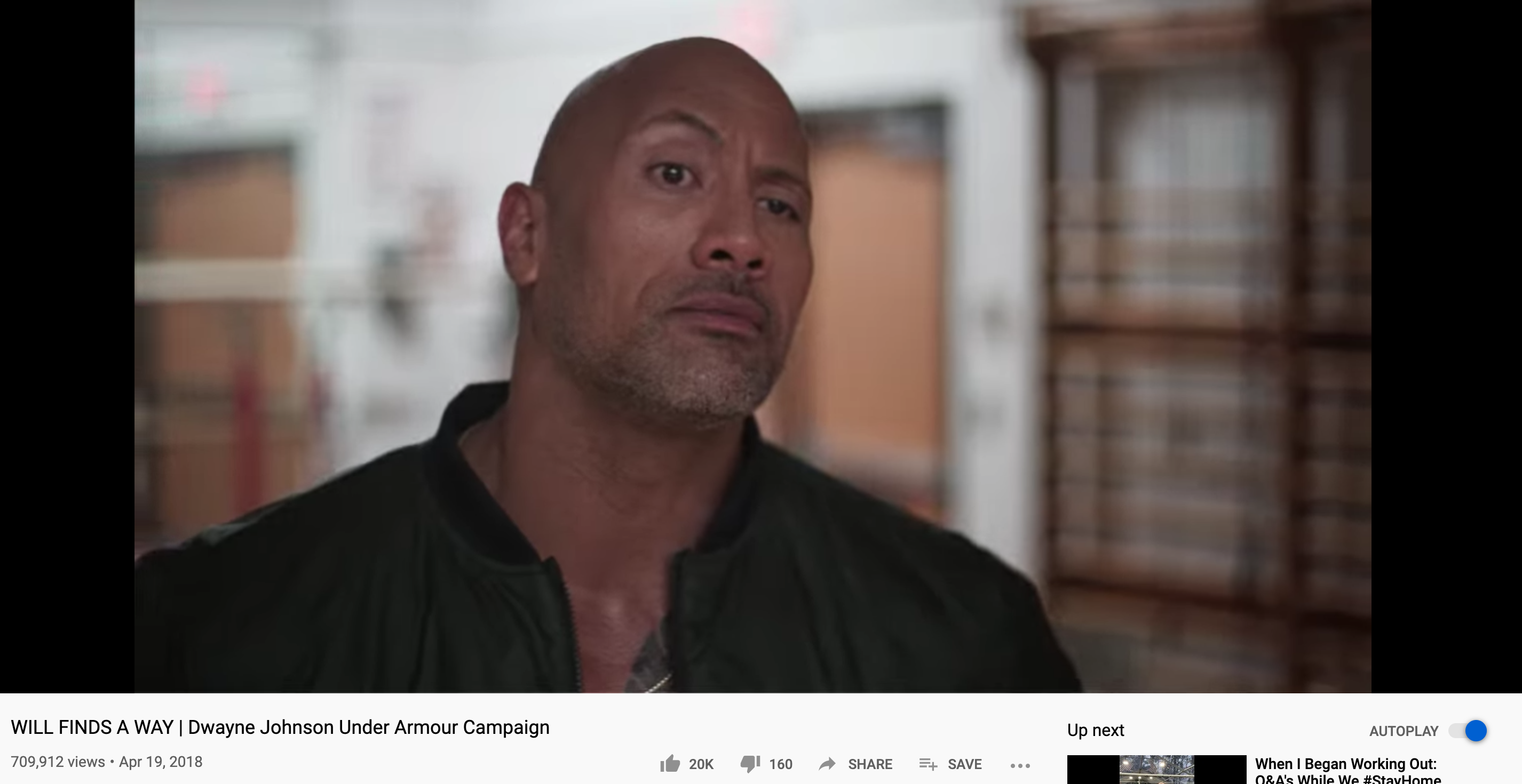 In the example, Under Armour partners with Dwayne Johnson to inspire people to accomplish amazing physical feats.
Not only is this a great endorsement from the Rock, but it helps create an emotion connection in the minds of Under Armour customers between owning their products and doing incredible things.
Messages from industry influencers
Influencer marketing is booming. According to analysts, it's set to grow to a $10 billion industry, making it the perfect solution for eCommerce brands to position themselves in front of larger audiences.
Collaborate with your influencers who align with your brand and values. After all, the goal is to develop a culture around your brand and enhance the customer experience, and if your message is skewed in any way, there's a good chance your content won't resonate with buyers. Keep the message focused on the experience rather than the purchase itself.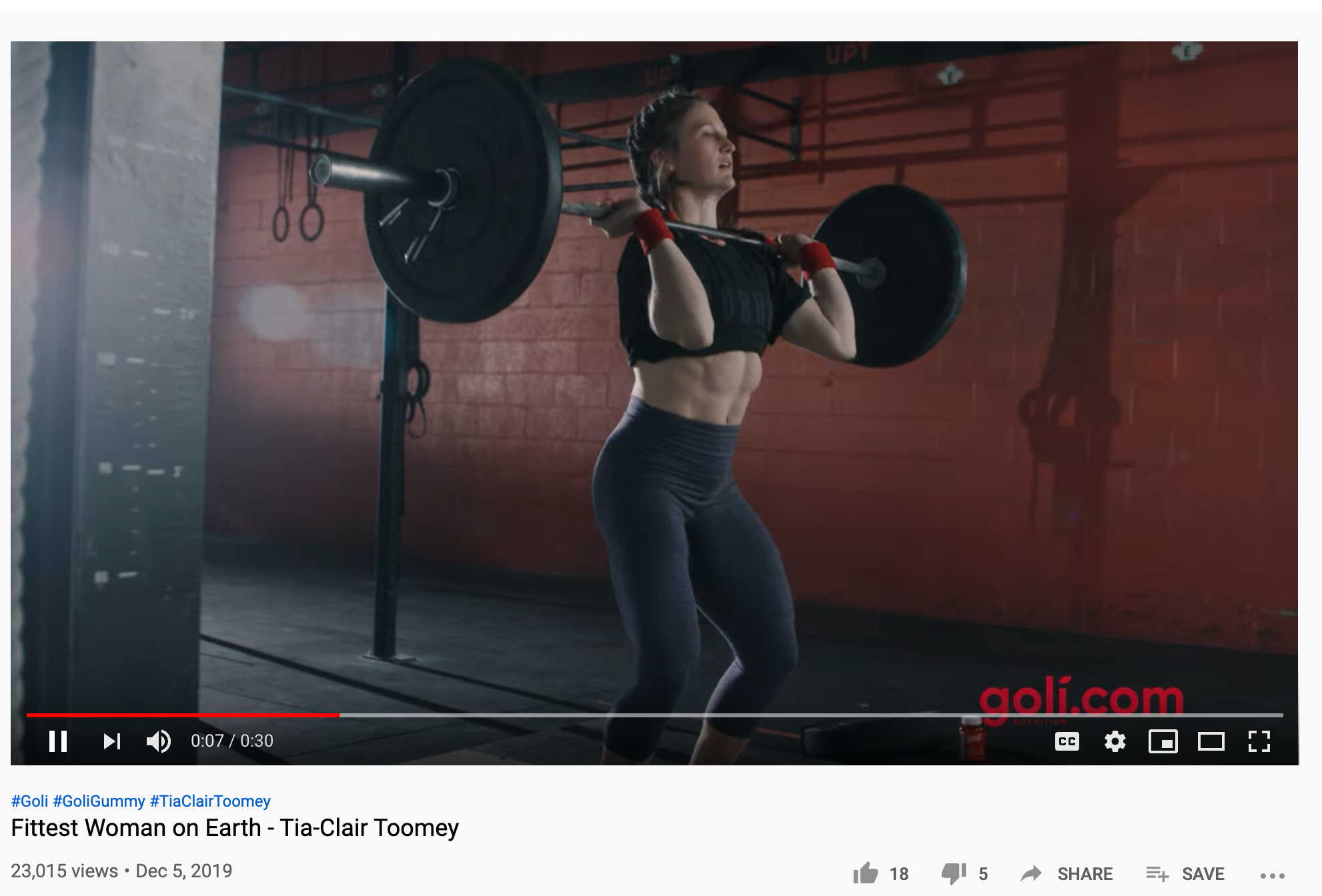 As you look to influencers, work with micro-influencers. They are more affordable and can help you generate the right kind of reach with the right types of content.
For example, Tia-Clair Toomy endorses GoliGummy. She might not have the same reach as The Rock, but her audience will be more tailored to the kinds of viewers that would actually purchase Goli's products and give them more results from the influencer campaign.
Key Takeaways
Video is a tool for more than just sales: it's a great way to build a tribe around your brand. But, brands must think about the direction they want to take before they get started, and spend time getting to know their audiences and what resonates with them.
Identify the kinds of transformations buyers want to experience and how your brand can act as a catalyst. With the right videos, you'll be able to engage more of your ideal customers through the purchase process and beyond, elevating their experience.
This article was written by Amir Shahzeidi, the digital marketing manager at Uscreen. Uscreen is an all-in-one video monetization and live streaming PPV platform that empowers video entrepreneurs and creators to monetize their content and build thriving businesses around their videos.
Emotional relationships are the key to sustainable growth
LEARN MORE IN OUR GUIDE ABOUT COMMUNITY BUILDING.