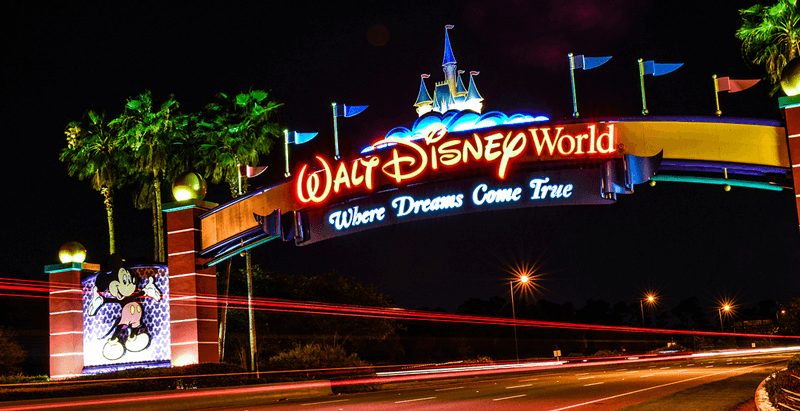 What do you think of when you hear the following phrases?
Faith, trust, and pixie dust.
Ohana means family.
A dream is a wish your heart makes.
Just keep swimming.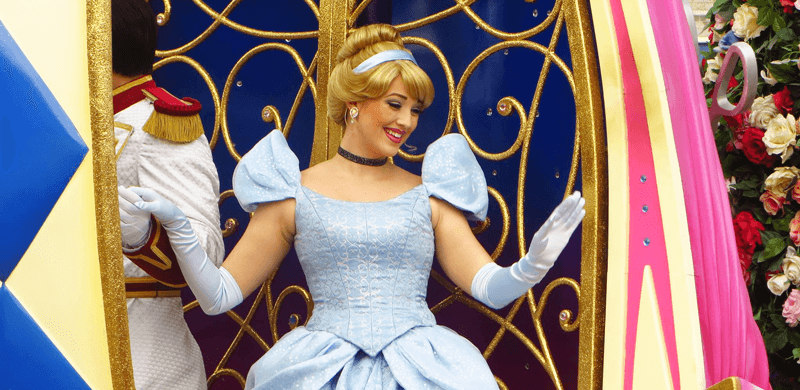 Chances are you find yourself remembering the first time you watched Peter Pan fly, or feeling your breath catch in your throat as Cinderella slides her foot into a glass slipper.  These are only a couple examples of the powerful magic that is inherent to the Wonderful World of Disney.
For almost 100 years, the Walt Disney Company has been dedicated to creating entertainment that excites, transports, and inspires audiences around the world – all in the name of magic.  With influence in the film, retail, and tourism industries (only to name a few), Disney has become the ultimate example of how to provide an exceptional customer experience.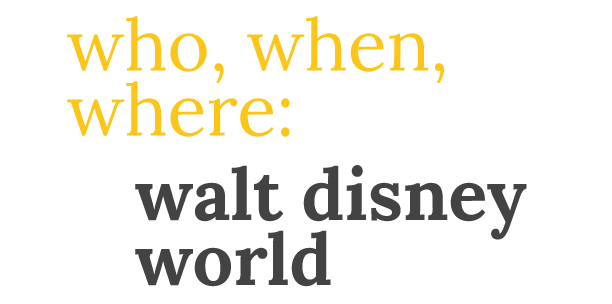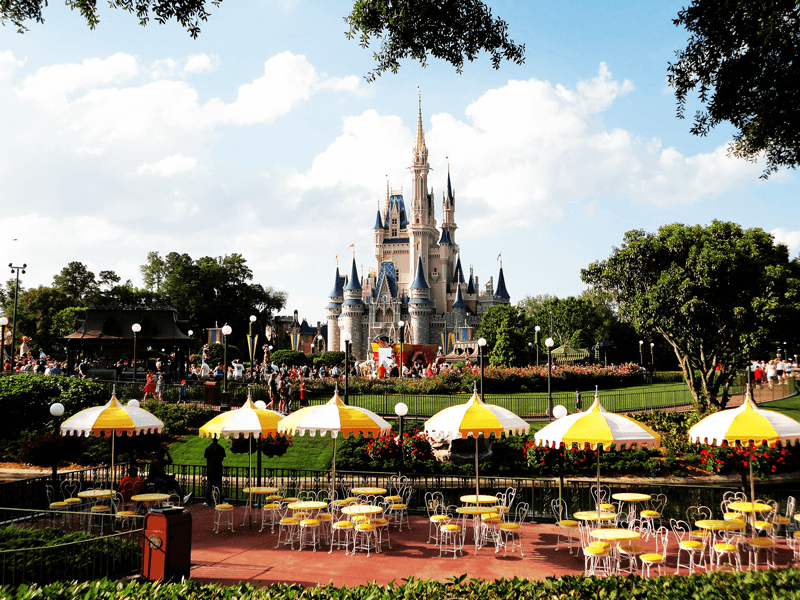 Since 1923, the Walt Disney Company has strived to delight adults and children alike with engaging, awe-inspiring content.  Nowhere is this more evident than at each of the enterprise's dazzling amusement resorts.  In 1955, Walt's dream of opening a family-friendly amusement park came true in California as Disneyland opened its gates for the first time on a sweltering day in July.  Since then, additional parks have opened in Florida, Tokyo, Paris, Hong Kong, and Shanghai.  With locations spanning the globe, it's now true that "the sun never sets on Disney".
While each of the resorts are exceptionally designed, Walt Disney World in Lake Buena Vista, FL is truly a work of art.  Opened in 1971, the resort was the last project Walt Disney would officially be a part of, making it a continuation of his original Disneyland dream.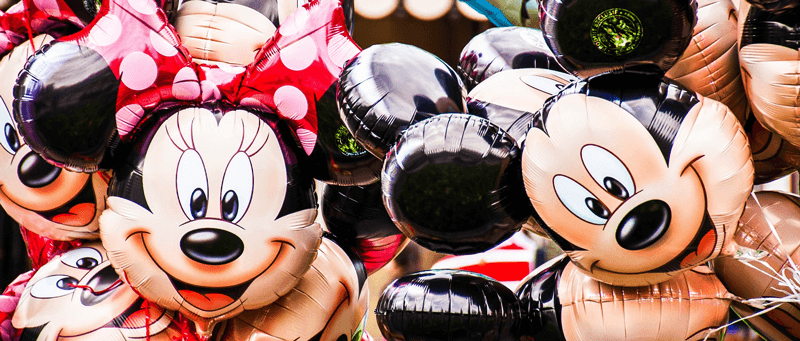 With four distinct theme parks, two water parks, a shopping and entertainment complex, and 21 resort hotels (among other amenities), Disney World has become a quintessential hub of Western culture, and has become a beacon of joy for millions of people all over the world.

In today's culture, it is almost impossible to find someone who has not been exposed to the magic of Disney.  Whether it's through film, music, or performance, most people have come into contact with Disney products, and it is these experiences that have manifested themselves in the form of Walt Disney World.
With so much cultural history Disney World has become the epitome of nostalgia, transporting children and adults alike to some of their earliest, most joyful memories.  This, in essence, is the goal of Walt Disney World, as Walt himself decreed that:
"We Create Happiness by Providing the Finest in Family Entertainment."
Environment is paramount to the success of these experiences.  Unlike many other amusement parks, Disney World focuses on engineering an ambience that directly dictates how guests should feel when exploring and experiencing the resort.  This is achieved in a variety of ways, starting with the theme park's layout.  The Magic Kingdom provides the best example of this element at work.

When most people think of Disney World, they picture the Magic Kingdom.  With its cobbled streets and idyllic storefronts, between 8,000 and 10,000 people pass through the park's gates every hour, making it a bustling hub of activity.
Although the park is best-known for its stunning incarnation of Cinderella's castle, this is not the only architectural feature it offers.  Magic Kingdom is broken down into six distinct "lands", each of which has a distinct theme that separates it from the others.  These boroughs include Adventureland, Fantasyland, Frontierland, Liberty Square, Main Street U.S.A., and Tomorrowland.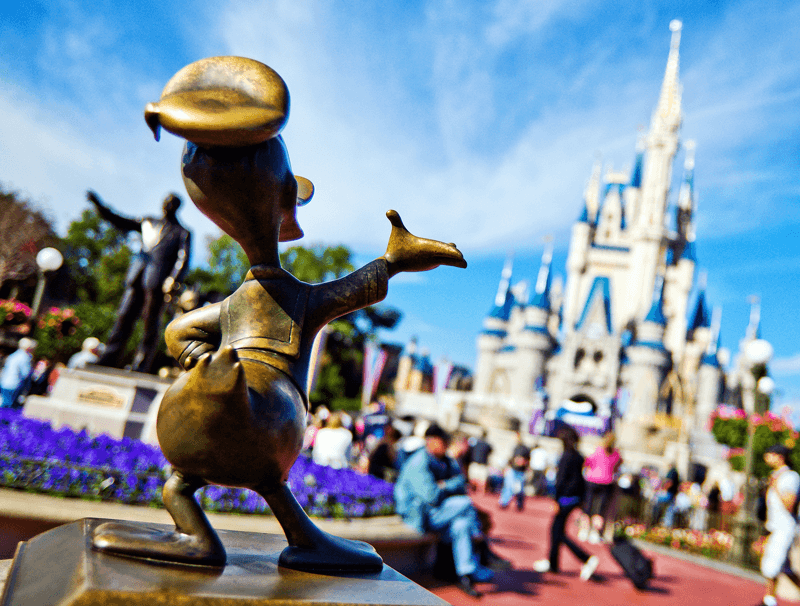 Each area is meant to evoke different reactions from guests as they pass through.  The early 20th-century decor of Main Street U.S.A. harkens back to the days of old, when good food, swing music, and community were three of the root elements that made America great.  Frontierland and Liberty Square are also rooted in America's rich history, built around the Wild West and Colonial America, respectively.  Tomorrowland, Fantasyland, and Adventureland, on the other hand, speak to one's sense of adventure, imagination, and the promise of a "big, bright, beautiful tomorrow".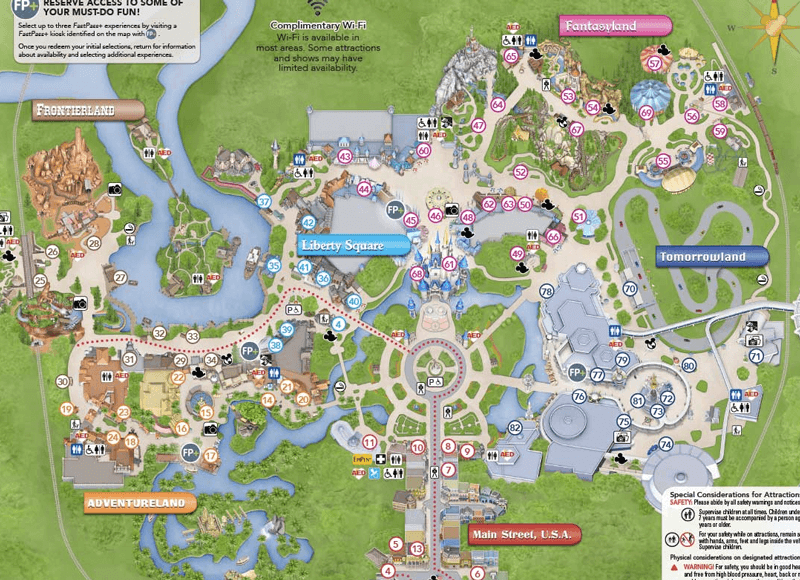 The movement from one area to another is where the magic truly happens (pun fully intended).  When I visited Disney World for the first time, I found myself at a loss as to how the six different lands would work together.  At a glance, they appear to be at odds, with no real correlation to each other.  However as I moved through the park, I realized that I was unable to differentiate where one land ended and another began.  It was as if I was walking through a dream, where everything makes sense even when it shouldn't.

These types of seamless transitions are achieved through a combination of technological and ambient elements, including sound, smell, and architecture.  In order to fully immerse audiences in different experiences, Disney installed over 15,000 speakers around the park that allowed them to ensure the volume level of ambient sounds remained constant.  These sounds are then correlated with the area in which they're played: digital music in Tomorrowland, percussion instruments in Adventureland, brass bands on Main Street U.S.A., and so on.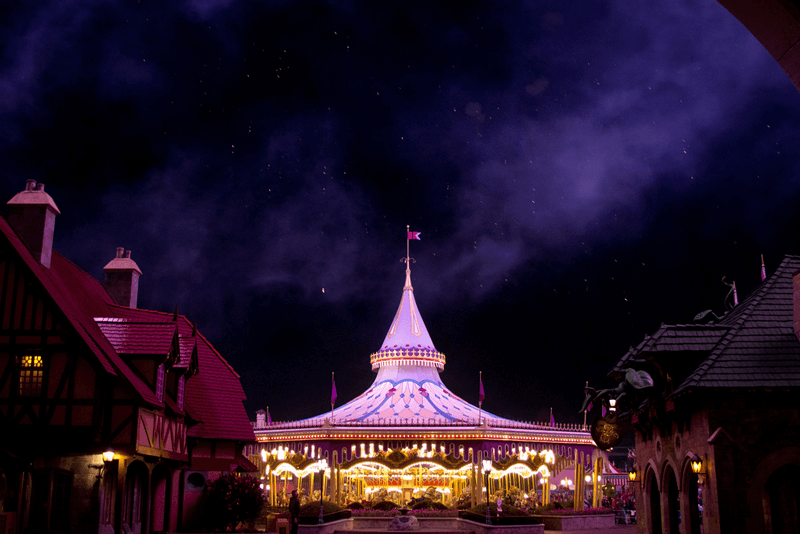 Each of these soundtracks is also accompanied by a flurry of smells, as specific scents are piped through each land to solidify the guests' understanding of what it's like to be in that type of environment.  These elements, combined with site-specific architectural elements such as castles in Fantasyland and saloons in Frontierland, create an experience that is impossible to ignore.  By creating a cocoon of predetermined elements, guests are given the chance to investigate a new environment without the risk of accidentally removing themselves.  In an environment this highly engineered, they can feel comfortable in the knowledge that everything is happening for a reason.
MyMagic+
Every single element of a guest's experience at Disney World is expertly crafted.  Walt was committed to understanding the guest experience and would often encourage cast members to observe guests' reactions in order to continually improve the customer experience.
Many of these changes rely heavily on technology.  Disney's original intention was to create a place that never stopped developing, constantly pushing the boundaries of what is possible.  The team responsible for these changes are known as Imagineers – an incredible assembly of engineers, technologists, architects, and creatives who seek to design the best experiences possible.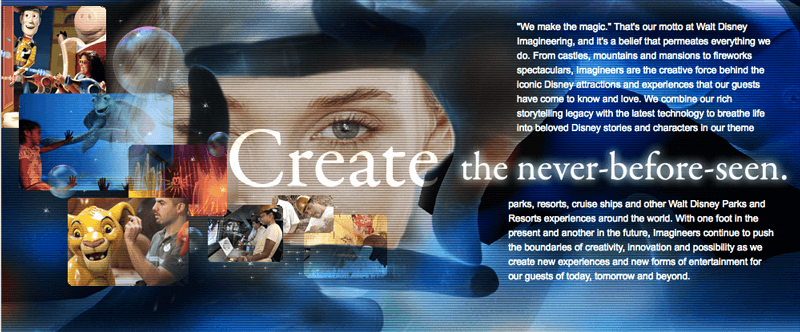 One of Imagineering's greatest successes was the introduction of MyMagic+.  Using wristbands affectionately known as "Magic Bands", MyMagic+ acts as a hub of information for both resort operators and guests.  Guests no longer have to worry about losing their hotel key, park admissions, or FastPasses (a ticketing system that allows guests to skip lines for attractions).  With these considerations taken care of guests are free to frolic through the parks uninhibited, knowing everything they need for a perfect day is with them at all times.  They are also able to add their credit card and dining plan information, decreasing the number of items they need to bring and keep track of in the park, allowing them to enjoy their day to the fullest.
Not only are Magic Bands exceedingly convenient, they also provide additional delight through their customization and unboxing experience.  Upon booking their Disney vacation, guests are given a window of opportunity to choose a colour or image for their Magic Band, and are instructed to provide a name for each one.  They can then choose to have the bands mailed to their home directly or delivered to their resort.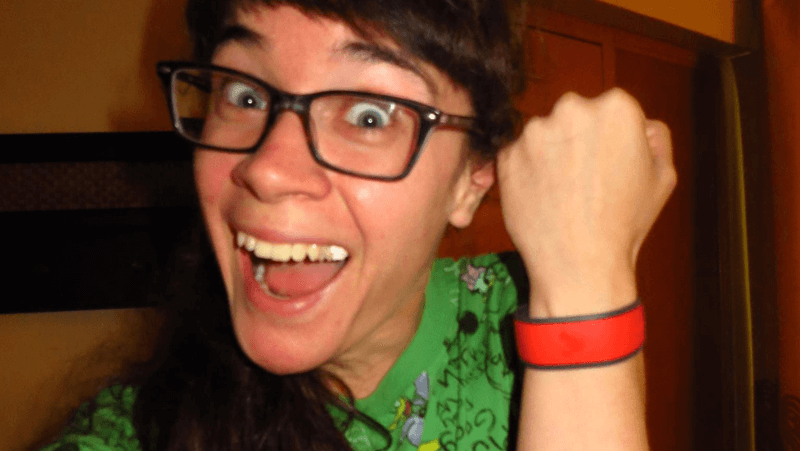 I cannot overstate how exciting it was to check-in at the resort and be handed the slim white box that held my key to the Magic Kingdom.  I was literally shaking as my fingers fumbled to open the box, revealing the two Magic Bands for my friend and I nestled safely in a gray tray with our names printed neatly above them.  This unboxing emphasizes the extents to which Disney will go to ensure their guests experience nothing but magic at every phase of their trip.  Customizing the bands with their names also creates a personal connection between the company and the guest, building a sense of trust and respect before they even reach the parks.
The Four Keys
The wonder and innovation of Disney World would be nowhere without the dedication and passion of the people who work there.  Known as "Cast Members", these individuals come from all over the world and operate with the mantra "We Create Happiness".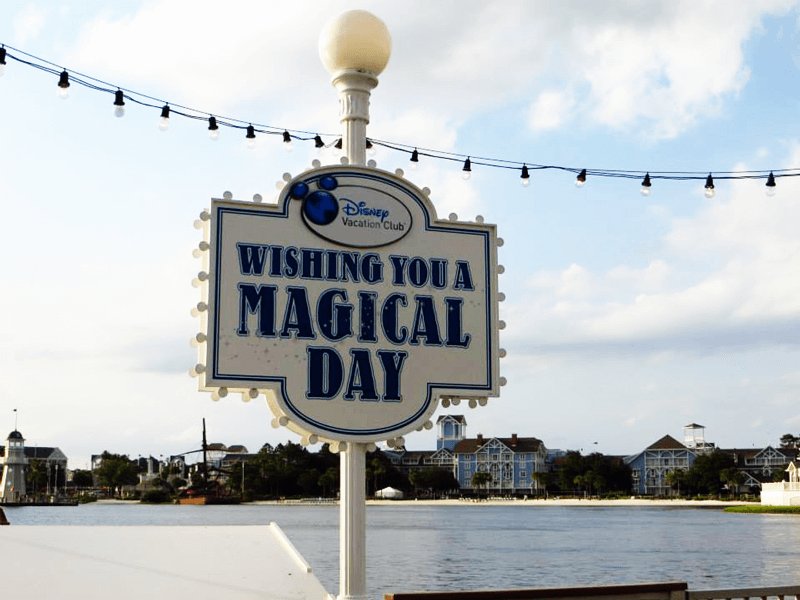 This vision is realized through the implementation of the Four Keys principles.  Upon being hired, cast members are put through a training program known as Traditions which highlights and explores the history of the company and the ways through which they can provide the best customer experience possible.  These four keys are paramount to Disney's success, and are to be considered in the following order:
Safety
Courtesy
Show
Efficiency
While Show and Efficiency are essential to the entertainment and amusement park industries, they do not impact a customer experience in the same way as the other two.  By putting Safety and Courtesy first, Disney's cast members are constantly demonstrating the company's commitment to its guests and their adventures within the parks.  Cast members are always on hand to assist guests with directions, take photos, or provide helpful tips that allow visitors to truly enjoy their experience without worrying about the details.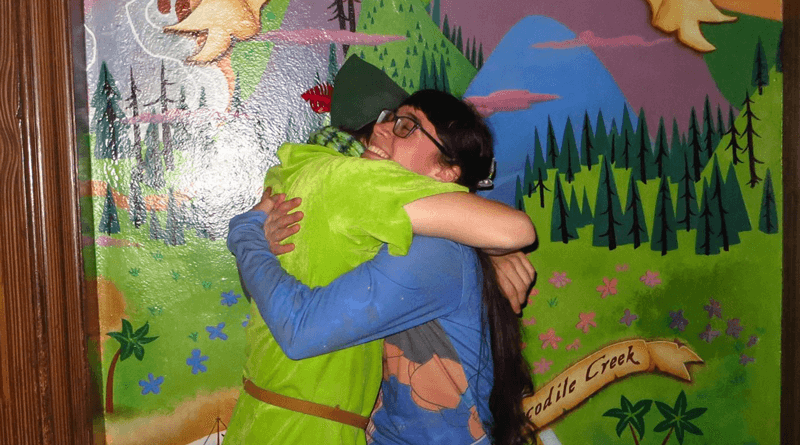 This photo was taken by a cast member, allowing me to take home the memory of finally meeting my childhood hero.
Communication is an important part of upholding these two Keys.  In order to make sure every guest can understand instructions and ask questions, Disney provides their cast members with an opportunity to become language-certified.  These cast members then wear pins on their name tag which indicate what languages they speak, making it clear to guests that they can assist them with communication if necessary.  This allows cast members to develop a relationship with guests who may not approach them otherwise, and creates a more personal experience that relates directly to the customers' culture and personal history.
I've been to Disney World several times – as both a cast member and a guest – and can testify to what a difference it makes to visit somewhere that truly cares about my wellbeing and the experience I am having.  Some of my favourite Disney memories were made with the help of cast members as they told stories, gave advice, and made magic that I otherwise wouldn't have experienced.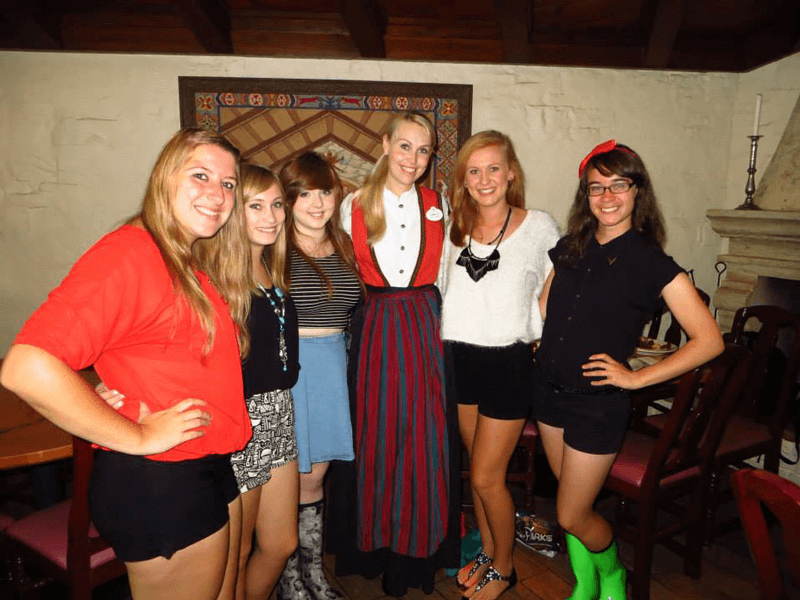 While our meal at this restaurant wasn't great, our server Camilla was an absolute delight and made the meal worthwhile.
By empowering their employees to improve the customer service they provide, Disney has created a human brand that appeals to people's relationships and personal experience.

Above all else, Walt Disney World was created to make memories.  In the dedication speech for Disneyland, Walt Disney expressed his hope that Disneyland would be a place where "age relives fond memories of the past, and here youth may savour the challenge and promise of the future".
Over 52 million people flock to Walt Disney World every year in the hopes that they can recapture what it means to be young and unbridled by the mundaneness of everyday life.  Many people describe themselves as "young at heart", and look forward to the opportunity to reconnect with that part of themselves.  As you walk through the parks, you see toddlers and grandparents alike with stars in their eyes as they wait to ride Dumbo the Flying Elephant or as they watch the Festival of Fantasy Parade travel down Main Street U.S.A.
These types of moments are handcrafted by Disney Imagineers to elicit these exact reactions.  Stories you may not have thought about for years are suddenly coming to life in front of you, and things you may have never thought were possible – like seeing a fairy fly through the sky – are made real.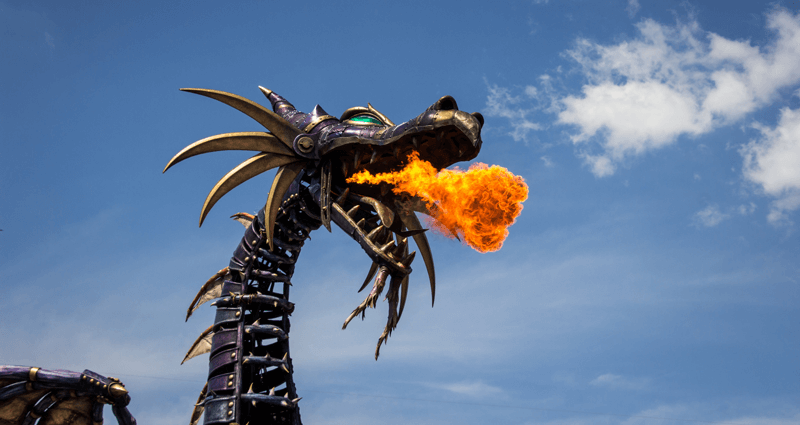 Disney capitalizes on their audience's desire to escape through their marketing campaigns as well.  Using phrases like "some memories are too precious not to share", the company works to position itself as a catalyst for knitting families together, exploiting the familiarity of their products to create lasting memories that can be shared cross-generationally.  No matter who you are, Disney wants you to feel like you belong in their community and enthusiastically invites you to join them.
In everything they do, Disney is looking to empower their guests to have fun and play, reveling in the escapism that nostalgia supplies.

People of all ages are enthralled with the Wonderful World of Disney.  Through words, videos, and images, people all over the world are constantly sharing their adventures, too excited to keep it to themselves.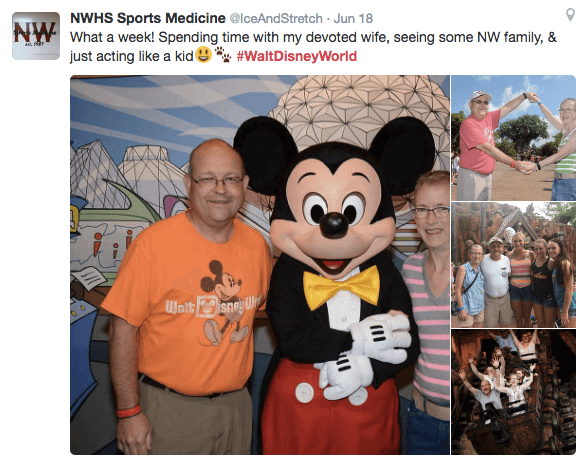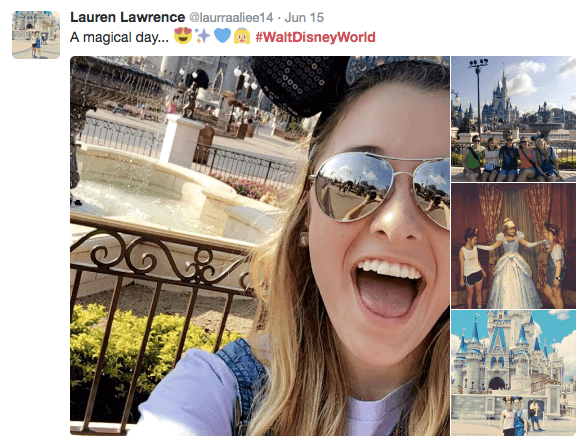 Absolutely every element of Walt Disney World Resort has been crafted to make you feel a certain way.  While I could literally talk about their incomparable customer experience for the rest of my life (ask anyone who knows me), I've narrowed it down to the three elements that make Disney World truly special.
Immersion
Through carefully crafted environments, every area of Walt Disney World transports you to another time and place.  Playing upon each of the five senses, Disney Imagineers have created worlds which allow you to experience the smells, tastes, and sounds of faraway lands and places you've only visited before in dreams, bringing a new adventure at every turn.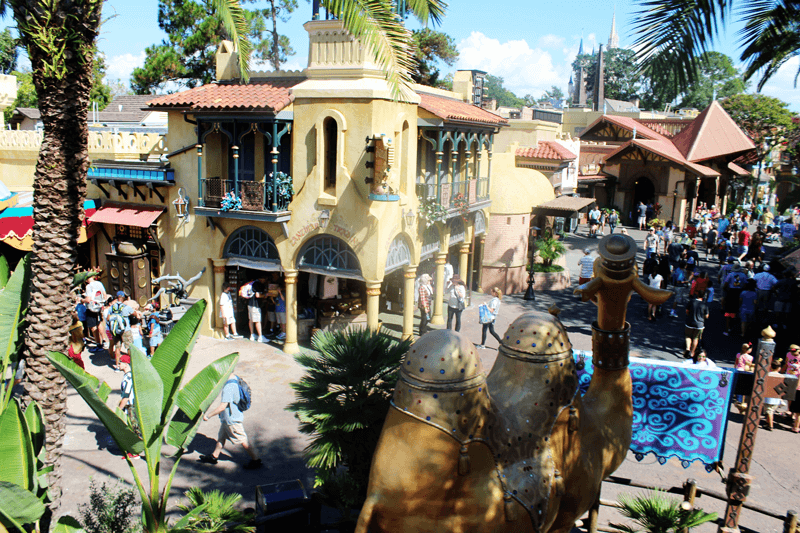 The Walt Disney Company is also committed to providing this immersive experience for every single one of their guests, creating alternative ways for guests with disabilities to explore the parks.  This type of accommodation demonstrates their commitment to the Safety of their guests and their dedication to Courtesy, placing the customer first in each of their one-of-a-kind experiences.
Nostalgia
Walt Disney has often been quoted as saying:
"I Only Hope That We Don't Lose Sight of One Thing – That it Was All Started With a Mouse."
This commitment to preserving the original foundation of the Walt Disney Company – its animated characters and films – has made the Resort a walk down memory lane for millions of people since it's opened.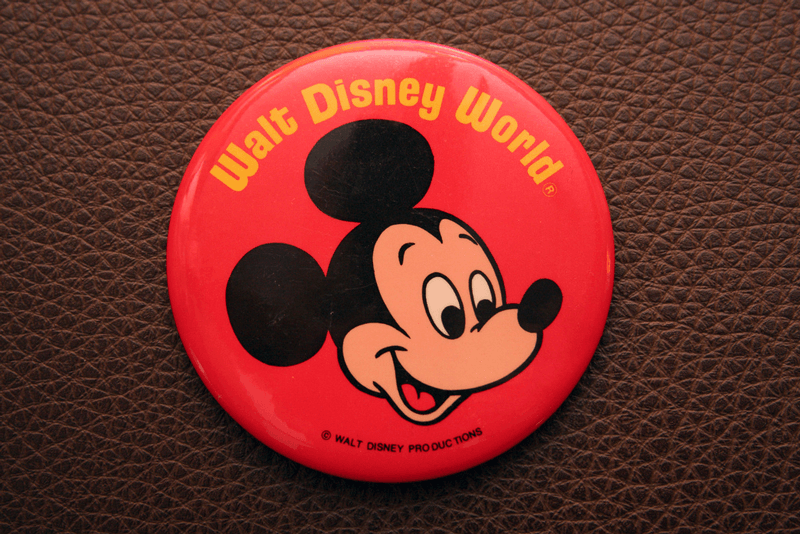 Through character meet and greets, parades, stage shows, and amusement rides, the spirit of youth has been captured in every element of the resort, allowing guests young and old to relive their fondest childhood memories with the people they love.
Magic
Above all else, Disney is committed to creating magic for every guest that passes through Walt Disney World's gates.  With innovative systems like MyMagic+, every guest is treated like royalty as their customer experience is personalized to suit their needs.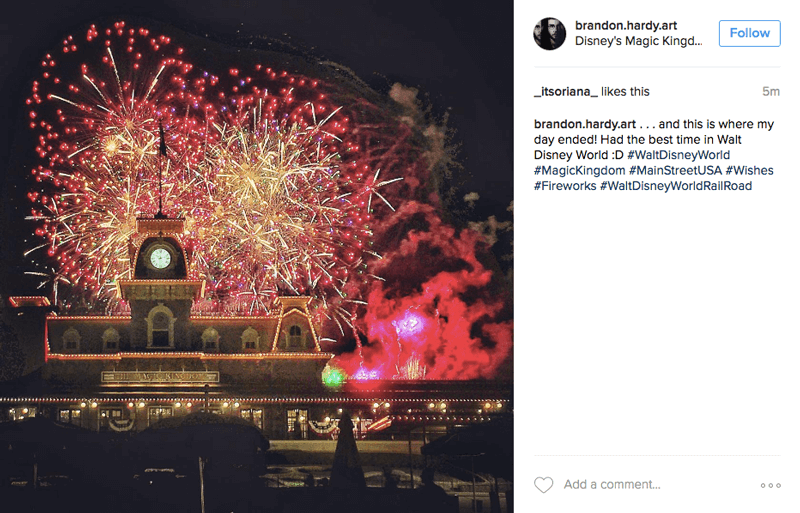 Cast Members are also dedicated to putting on the best show possible every single day, helping create memories in any way they can.  Whether it's a talking Mickey Mouse, a free ice cream treat, or spectacular fireworks at sunset, Walt Disney World is one of the few places on earth where anything is possible, making you believe that dreams really do come true.