Every year there are thousands of parades, celebrations, and protests supporting the LGBTQIA+ community. While most of these events take place in June in the Western world, there are some celebrations in other months throughout the world. Pride Month is a time for gay, lesbian, bisexual, transgender, and other queer folks to come together with their allies to promote the self-affirmation, dignity, equality, and visibility of the community. As a community that has and continues to be the target of senseless hate, discrimination, and marginalization, Pride is a movement that encourages these individuals to celebrate their authentic selves with dignity.
History of Pride
So when exactly did Pride start and what sparked the movement? The first Pride can be dated back more than 50 years and is tied to the Stonewall Riots in 1969 in Greenwich Village, New York. After police raided a gay bar, arresting patrons and forcing them into police cars, the crowd became angry and began defending themselves and fighting back. This historical event is now commonly known as the catalyst for the Gay Liberation Movement.
Following the Stonewall Riots, annual pride protests and parades sprung up worldwide in different cities each June to commemorate the event. Pride may feel like a party today, but it will always be a political movement.
In recent years, it seems as though the hard work and progress the LGBTQIA+ community has made is being reversed with new discriminatory laws and policies throughout the United States. Whether you identify as part of the community or you're an ally, it's time to take action against injustice. The best way to support the LGBTQIA+ community is to listen, support, and amplify the voices of those speaking out.
To celebrate the contributions and resilience of the LGBTQIA+ community, we've highlighted 12 small businesses owned by LGBTQIA+ community members or fierce advocates. Check them out, hear their stories, and consider purchasing to support them!
This Australian family-owned brand is about making parenthood easier through its innovative baby products. Co-founders James and Ryan share their surrogacy journey by welcoming their son Finn into their family. As new parents, the couple started Cherub Baby and designed a variety of innovative, functional, and responsible products like the best-selling portable bottle warmer and reusable food pouches. Cherub Baby's products are designed for all types of parents who have one goal in common–more precious time spent with their kids.
Solopreneur and self-proclaimed candle lover Birdie believes that you deserve an effing candle–a high-quality, nontoxic wood wick one at that. That's why she founded Effing Candle Co., an eco-friendly candle brand that sells all-natural, slow-burning vegan wax candles in various sophisticated and unique scents. This woman, Jewish, and LGBTQIA+-founded business is the perfect store next time you're looking for the perfect gift or just a little treat for yourself.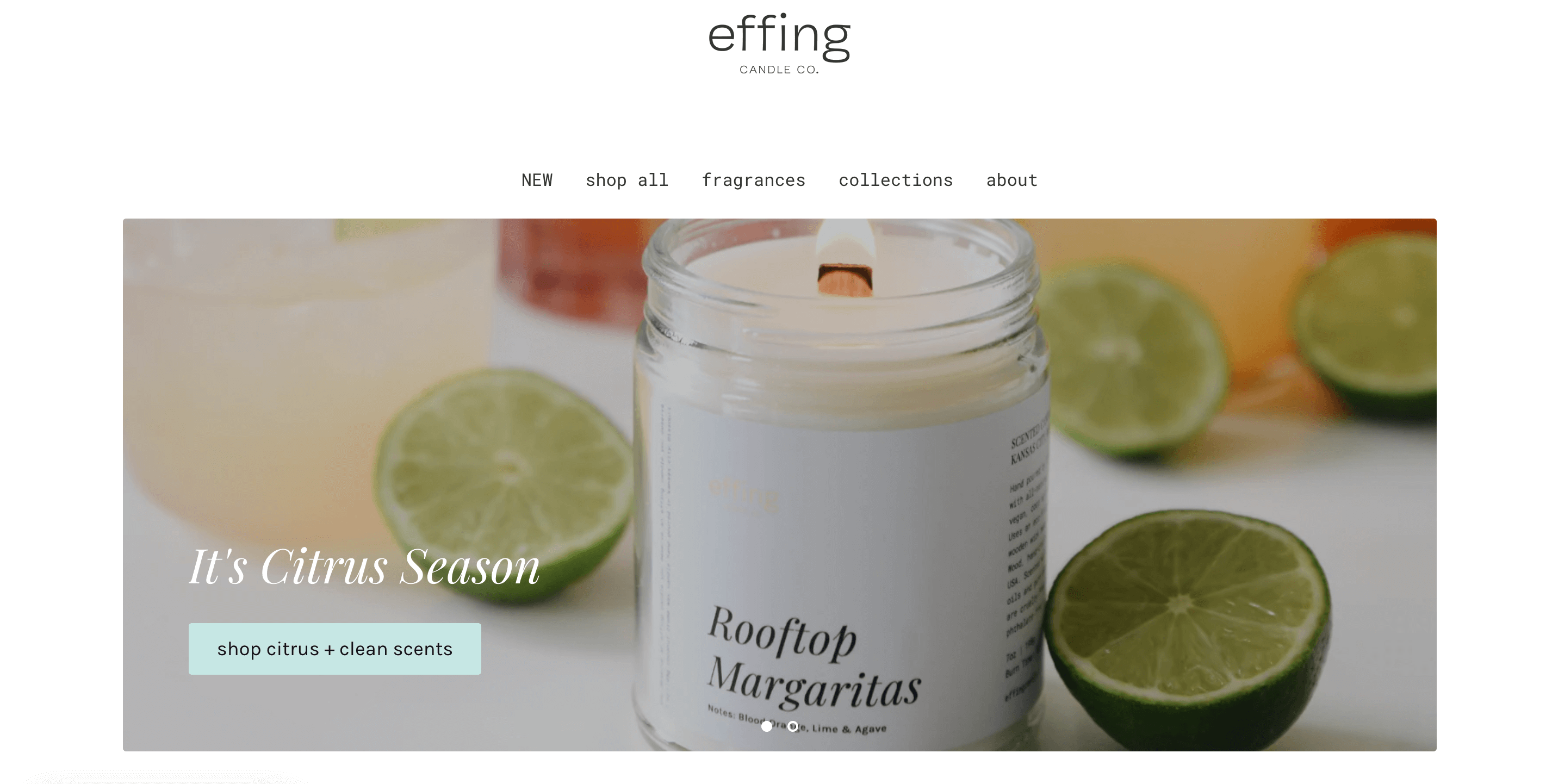 Corinne, or Critty Smitty, is the "Black, Queer, empathetic creative" behind Witness Oakland. After leaving their job during the pandemic to prioritize art and healing, Corinne felt inspired to create an outlet for other folks to "learn and grow from each other in a no-BS way." Witness Oakland is a retail, workshop, and event space focused on community in downtown Oakland, California. The store sells clothing and accessories from other local designers, artists, and creators. Customers can browse by product type or creator type—including Shop Local, Shop BIPOC, or Shop Queer!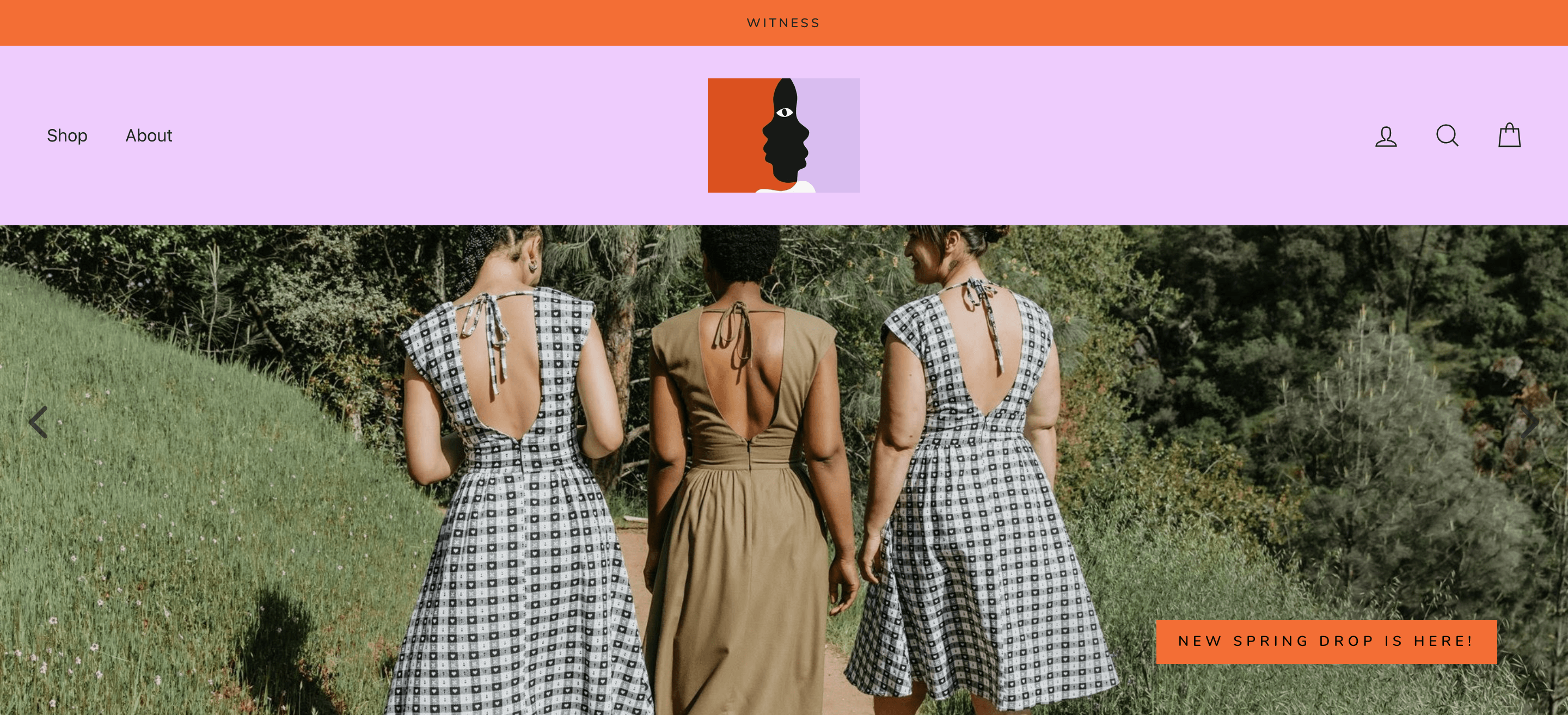 While not LGBTQIA+-founded, this next brand aims to uplift and validate trans-girls everywhere. Founder and father, Jamie, created the brand when he and his 11-year-old daughter Ruby were packing for a trip to Central America. As a young trans-girl, Jamie wanted Ruby to feel as safe, comfortable, and confident as all of her friends did in their bathing suits. With that Rubies was born. The brand offers a wide range of gender-affirming products such as shaping bottoms, bathing suits, and even dance and gymnastics outfits. Every girl deserves to be comfortable in her clothing and Rubies is here to help make that happen.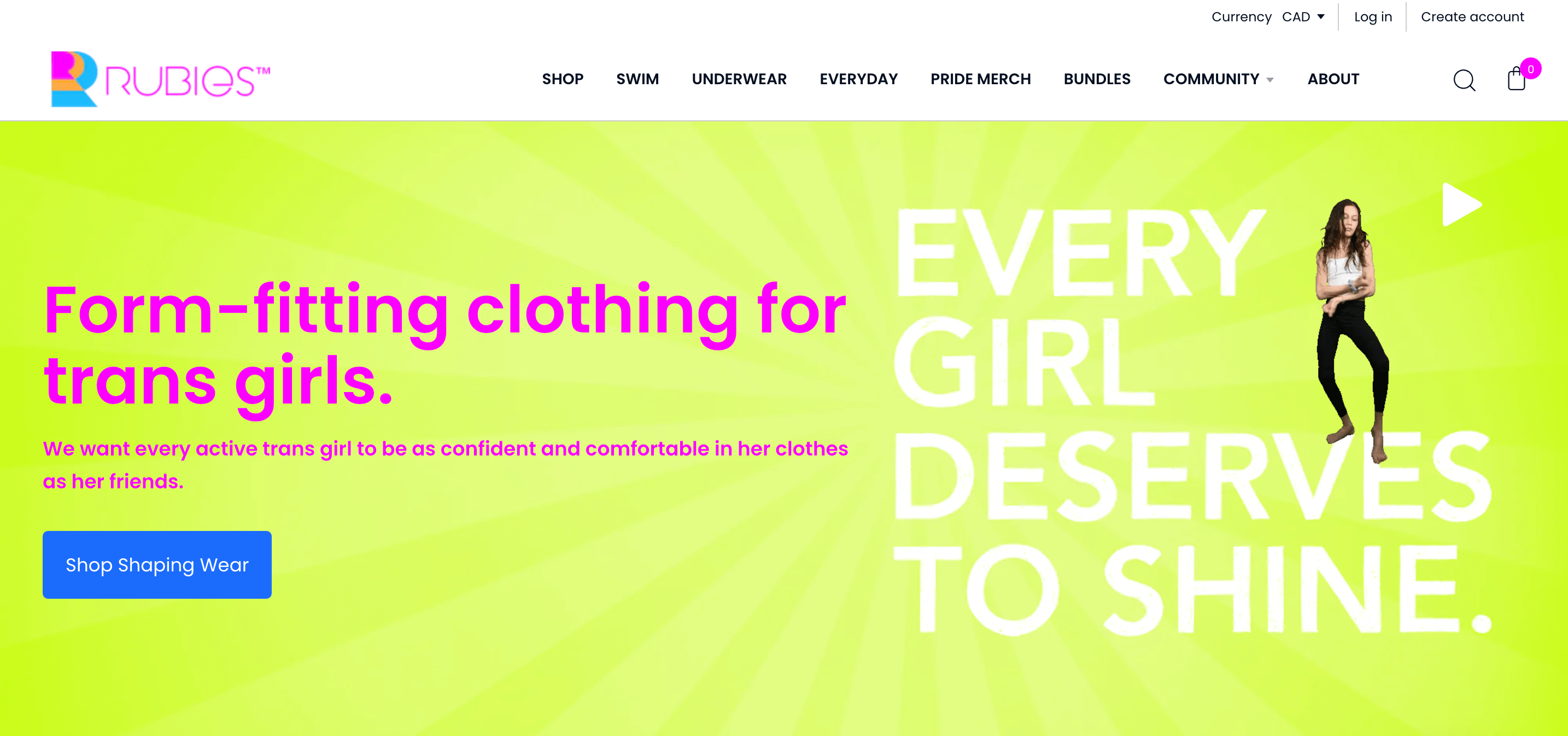 KelZo Jewellery is your one-stop shop for fun, quirky, handmade jewelry that lets you express who you really are. Shop its wide range of earrings, necklaces, and badges, or order a bespoke, custom design made with love. Co-founder Zoey is a Trans-woman and feels it's important to give back to her community. That's why KelZo Jewellery has a permanent Pride collection available year-round that donates 10% of profits to an LGBTQIA+ charity. Zoey believes that no one should be judged for who they are and KelZo's products are here to give you the confidence to rock your authentic look and attitude from the outside in.
Established in 2006 by Sally McAdam, this Scottish jewelry and accessory brand is bright, colorful, and fun. Hand Over Your Fairy Cakes' (HOYFC) designs are inspired by pop culture, feminism, and nostalgia. With an extensive range of products, customers can filter online by product type or collection, including a Pride collection. So whether you're looking for a quirky LGBTQIA+ pin to wear proudly or a sassy Crush the Patriarchy stress ball, HOYFC has you covered.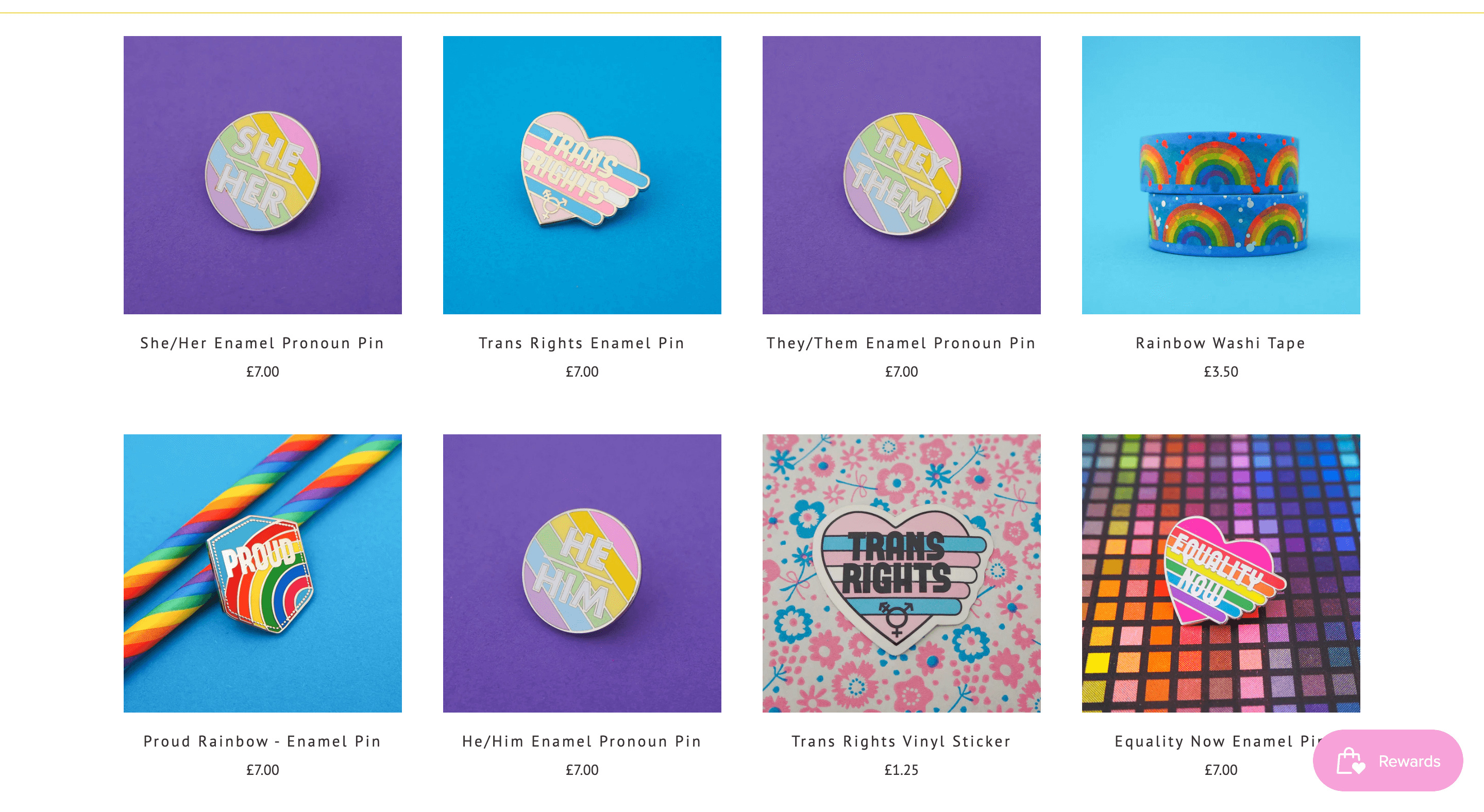 Although they sell handmade bath, body, and home treats, the team at Bewilderment describes the brand as so much more. Customers are invited on the website to " explore a sensory journey with handcrafted aromas, connect with like-minded individuals at our events, and empower yourself through exclusive self-help courses." Founded by Brandon Love, an Ohio-based artist, and author, Bewilderment offers a safe space for customers to express their true selves. When you shop from this brand, you don't just get a great product, you support mental health with 1% of every sale going towards the Suicide Prevention Fund. This brand is more than a store—it's a community that welcomes you as you are.
The perfume industry has a longstanding history of being over-sexualized and stereotypical. Activist and creative director, Dom De Vetta set out to change this by launching Shay and Blue Boutique with a vision of fun fragrance. This brand encourages customers to "follow your nose, not the norm". Shay and Blue Boutique sells gender-neutral fragrances that take the categories and stereotypes out of smelling amazing. Customers can search by scent category or notes to find what they actually like. Or you can take the short online quiz to get product recommendations based on your preferences, not your anatomy.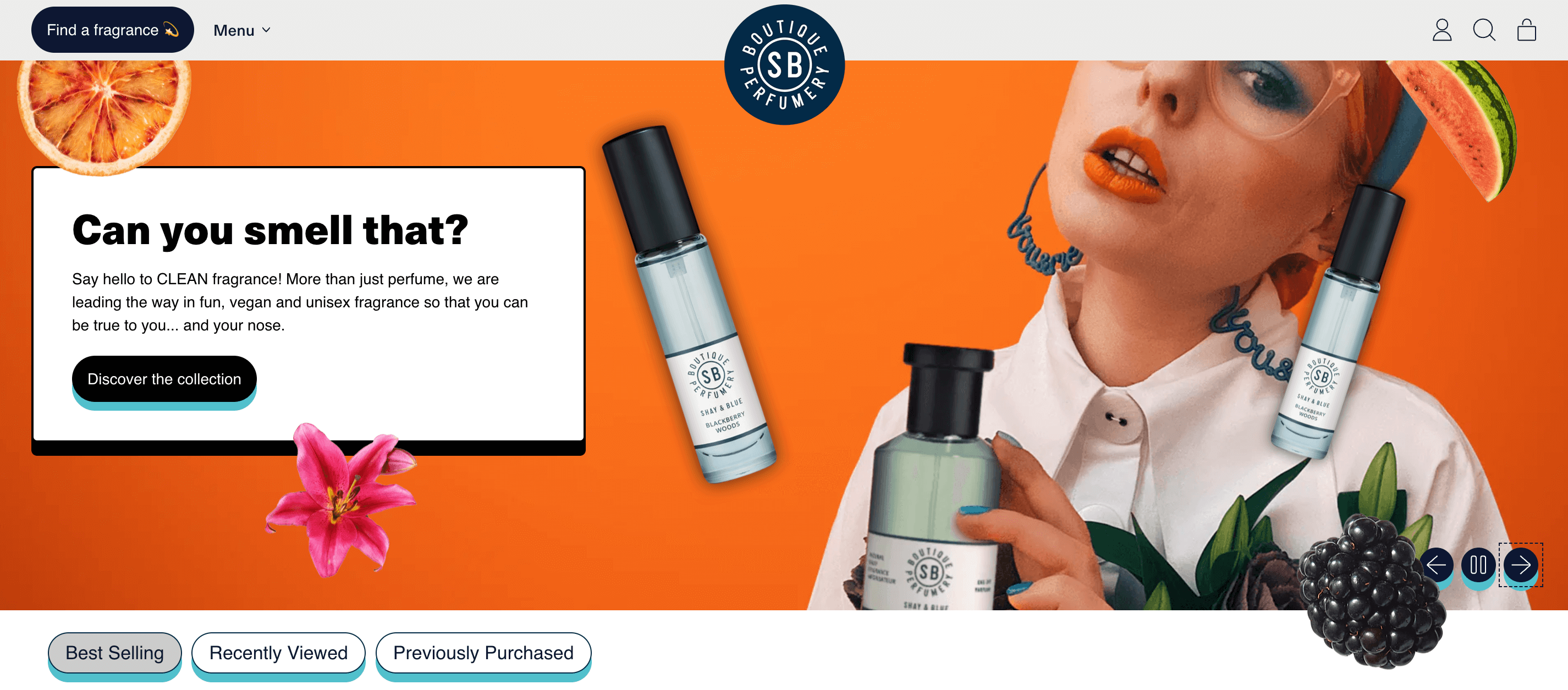 9. Heckin' Unicorn
Heckin' Unicorn is a Singapore-based brand selling products that help you express your identity. With a variety of accessories like enamel pins, earrings, socks, backpacks, notebooks, and more, customers can find the perfect product for their vibe. If you're overwhelmed by the cuteness, Heckin' Unicorn even has a product recommendation quiz that suggests a few products based on questions about your sexuality, gender identity, pronouns, and more. Each result describes how subtle the product is, making it perfect for everyone's comfortability—no matter what stage you are at in your journey. As an advocacy-focused brand, Heckin' Unicorn also donates to and supports countless charitable and social organizations.
Based in Kingston, New York, Ash + Chess is a stationary and gift brand owned and operated by queer folks for queer folk. Ash and Chess are the artists and queer and trans couple behind the brand who are using their artwork to uplift the LGBTQIA+ community. They sell greeting cards, art prints, graphic tees, books, and more. Ash + Chess has collaborated with several brands such as Skittles, Smartfood, and Running Press to amplify queer voices in mainstream media. Next time you're in the market for a new planner or notebook, why not support this queer-owned brand?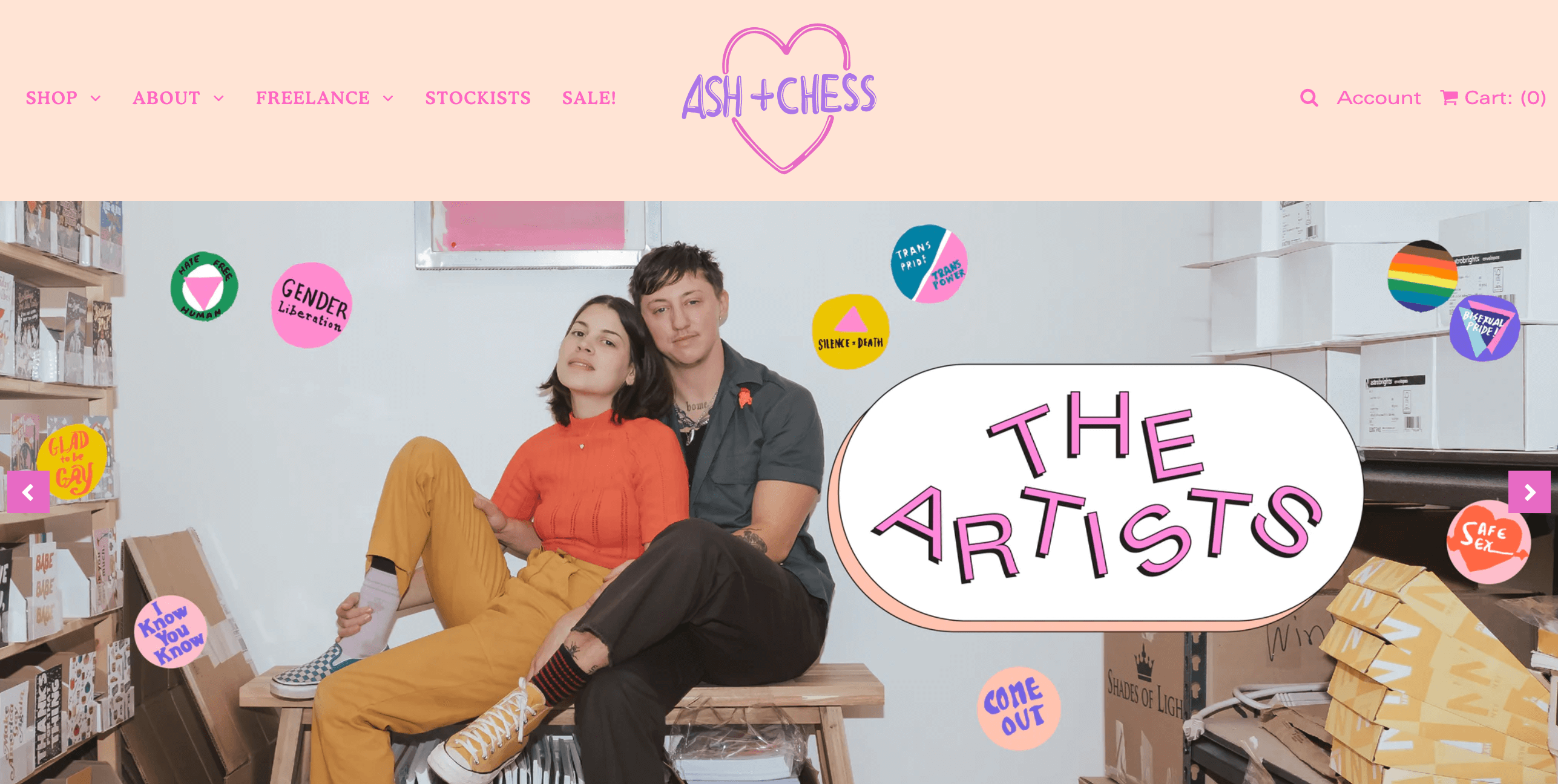 Soulful Vibes is on a mission to promote alternative healing methods through spiritual and metaphysical products and services. Sunny and TJ Brooks, co-founders and wives, are advocates and frequent users of sage, crystals, and stones and Soulful Vibes is full of the products they use on the daily. As Black women, Sunny and TJ share their experience with beginning their journey into spirituality—everything came from Caucasian men and women. Soulful Vibes focuses on educating and supporting customers, especially the Black community, wherever they are in the healing journey.
It's all in the name here—Plant Gay is an LGBTQIA+-owned plant brand that sells house plants, pots, accessories, and merch. If there's one thing proud plant parents love, it's being able to add another plant baby to their collection. Whether you've got the green thumb yourself or you're looking for a great gift idea, check out Plant Gay's collection of houseplants that you can get delivered right to your door. They also donate 10% of profits to the Trevor Project, an organization supporting LGBTQ youth. So what are you waiting for—good plants and a good cause? Seems like a no-brainer.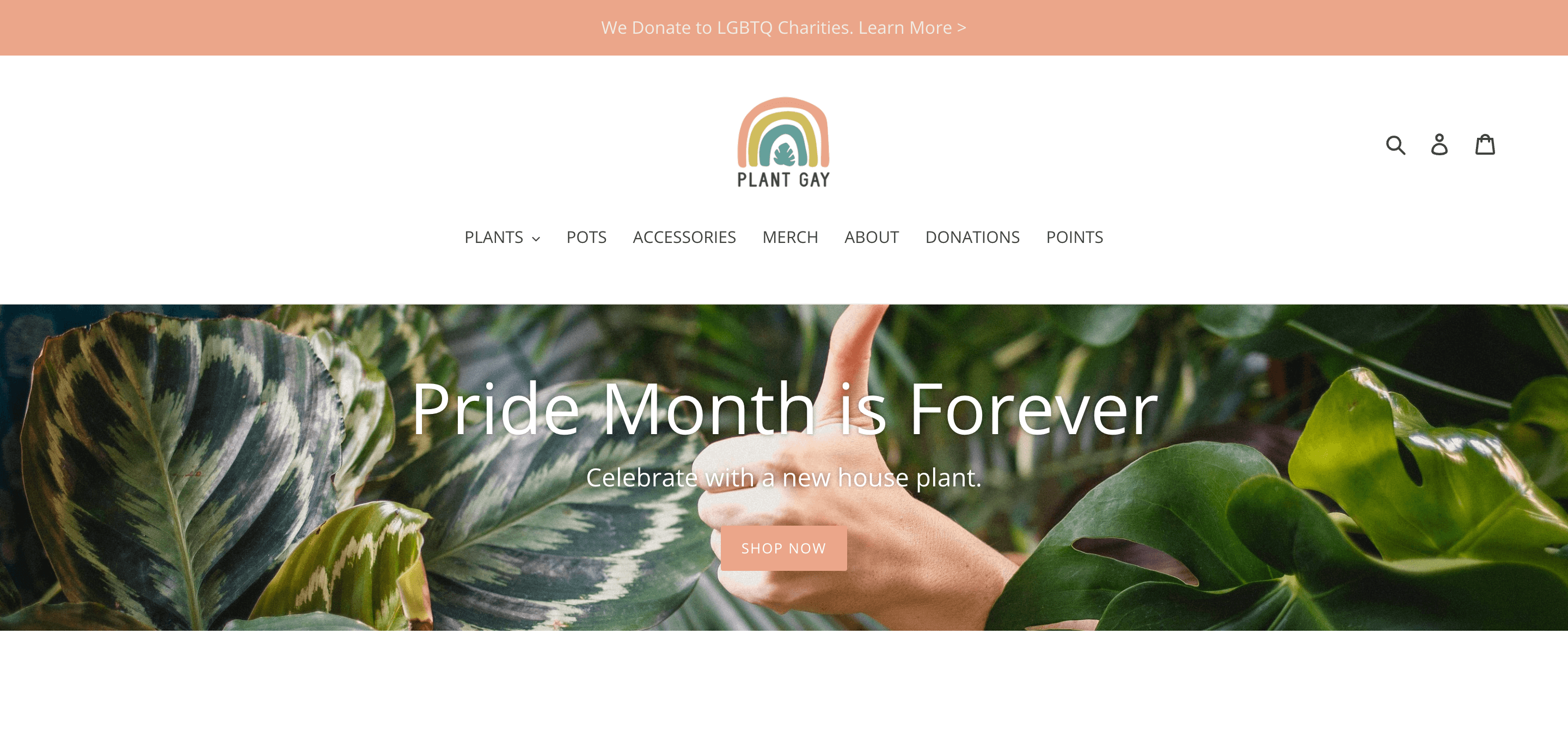 Support the LGBTQIA+ community this Pride Month
There are so many amazing brands that actively support the LGBTQIA+ community, whether they are queer-owned or promote authentic allyship. So if you're looking for a way to be an ally this June (or any other month) consider supporting one of these 12 awesome brands or share your favorites with us!
Discover more awesome small businesses
Subscribe to the Smile Newsletter, Talking Shop