As ecommerce continues to grow, it's becoming increasingly difficult to keep your customers from going to a competitor. That's why we've assembled this list of tips to help you build customer loyalty for your ecommerce store.
Make Your Customers Feel Appreciated
Making a purchase at your store can be a big deal for your customers, especially if it is the first time they have ever bought from you. This is why you should show your appreciation to that customer for making a bet on your brand. Once someone has become your customer, you should make them proud that you were their choice.
You can show your appreciation in a variety of ways. Including a personalized thank you note or some complimentary chocolates with their order are both easy and effective ways to show customers how much you value their business.  You can even shoot them a quick email thanking them for choosing you.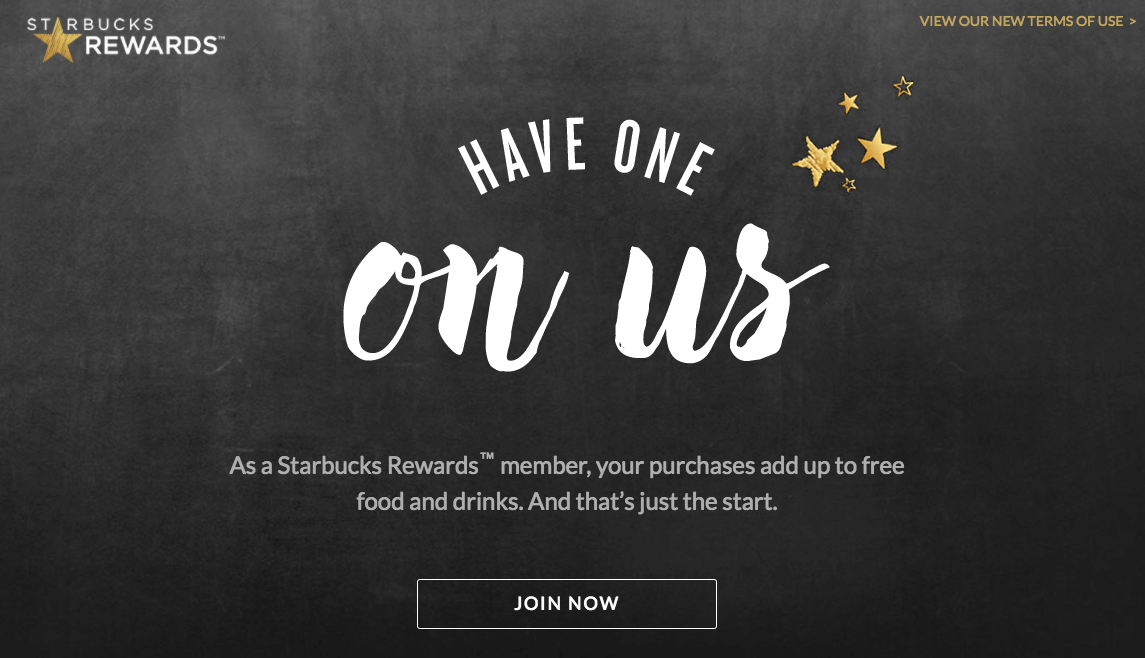 Taking the time to acknowledge a customer's business shows them that you recognize and care about their business.  A company that does a phenomenal job of this is Starbucks.  As leaders in customer loyalty, Starbucks makes their customers feel like they are appreciated with every transaction. From the barista remembering your daily order to spelling your name right on your cup, the coffee giant pays attention to their customers at every stage of the transaction.
They even have a rewards program which gives points to customers who buy from them regularly and provides incentives for new customers to try their wide range of products. With all of these little details, it's clear that Starbucks strives to make their customers feel like all-stars and by doing so they gain their customer's loyalty.
Create a Sense of Belonging With a Personalized Experience
If you really want to generate a passionate, devoted fanbase, your customers should feel like they are a part of your company. The best way to do this is with a personalized experience that makes them feel like they aren't just a face in the crowd.
There are plenty of tactics to make each customer's experience truly personalized. Many online stores show tailored product selections or greet the customer by name when they visit the site. These small touches make all the difference in showing the customer how valued they are, while also strengthening their attachment to your brand.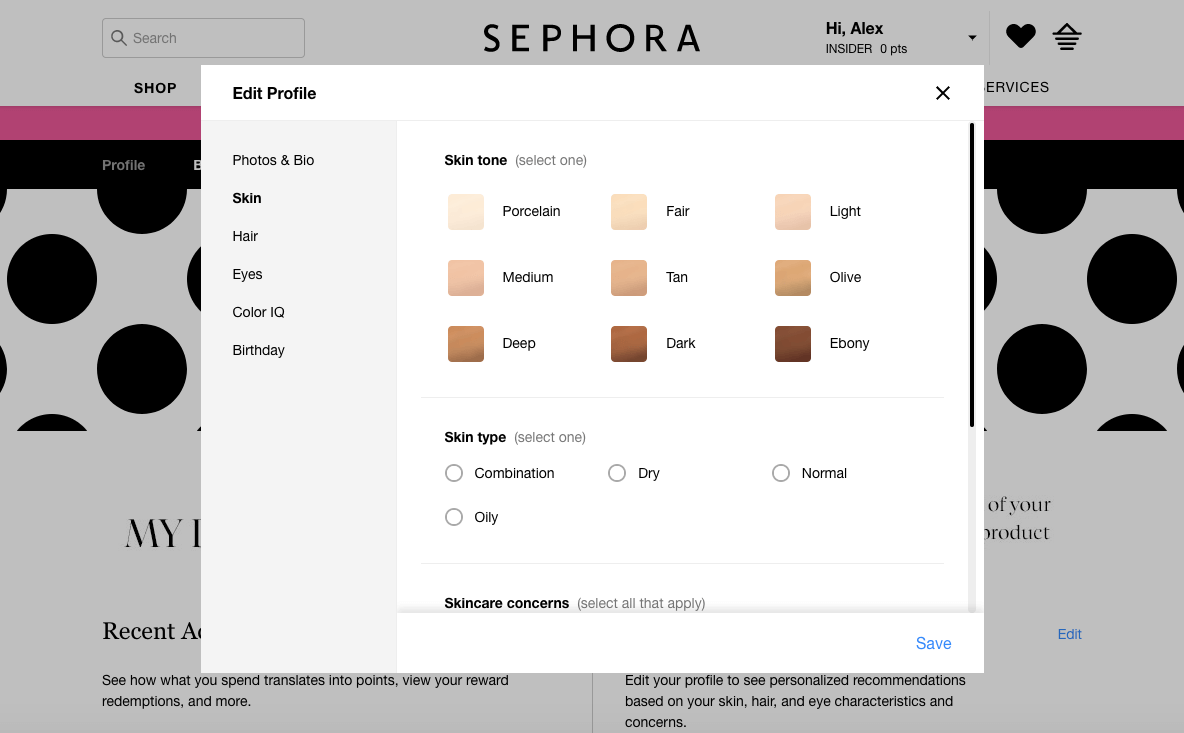 Sephora is a market leader in this category, creating a tailored experience for each individual customer. By filling out their Beauty Traits profile, customers are treated to an array of personalized recommendations based on hair color, skin tone, and eye colour. In addition, Sephora actually uses their rewards program, Beauty Insider, to host exclusive events and a private hotline to all of their best customers. This effort to give each individual special attention makes all the difference when trying to develop meaningful customer relationships.
Make Your Best Customers Feel Like VIPs
When you devote a lot of time to something, you don't want it to go unnoticed. That same feeling relates to customers who spend a ton of time shopping on your site. Customers who invest time and money into your store often want to be recognized for doing so.
That makes it incredibly important to make sure that these devoted customers feel like you are supporting them. You can give them special perks like exclusive events, or give them sneak peeks on upcoming products or maybe even give them a say in what products you create next. The key here is to make sure that the customers who support you most feel like you appreciate them most (as you should!). Asking for their feedback, giving them special access to events, or inviting them to explore parts of your site first time customers can't reach are all great ways to treat these customers as VIPs.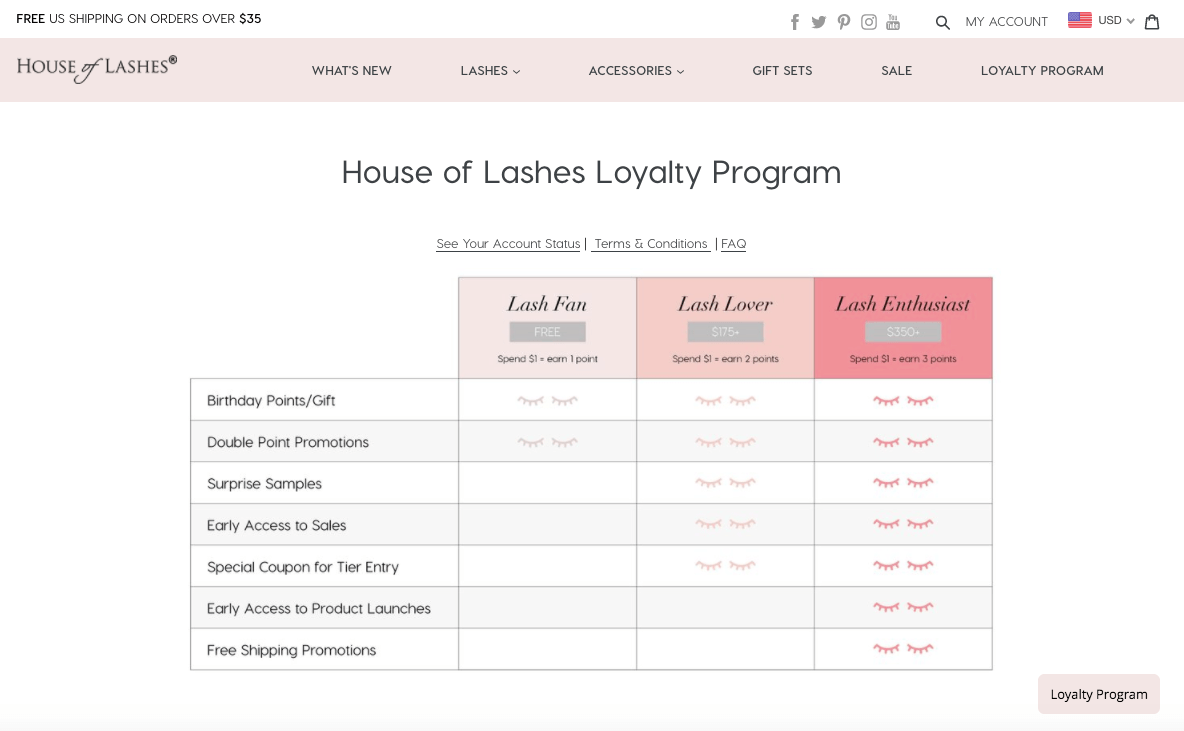 One company that does this really well is House of Lashes with their rewards program. Appropriately named "The Club", the rewards program lends itself to making their most loyal customers feel like they really are a part of an exclusive group. Those that invest the most time and money into the site make it all the way up to the top tier, where they can earn perks like early access to products, free shipping, early access to sales, and surprise samples!
By creating this exclusivity and rewarding their very best, House of Lashes really strengthens the relationships it has with it's customers. This attention to their customer experience shows their best customers that they care, putting House of Lashes in a great position to build a super loyal customer base.
Give Your Loyal Customers the Power to Refer
Whether it's tagging friends in memes or sharing our favorite stores with others, social currency is a very powerful force. People like to share value with the people around them, which means your store's brand advocates are going to want to do the same with your brand.
Giving your customers incentives to recommend your store to their friends is a great way to foster advocacy and find new brand loyalists. You can do this by rewarding your loyal customers with store coupon codes or loyalty points, or even just a really nice thank you! If someone shares your store out, it's important to encourage that extremely powerful behavior.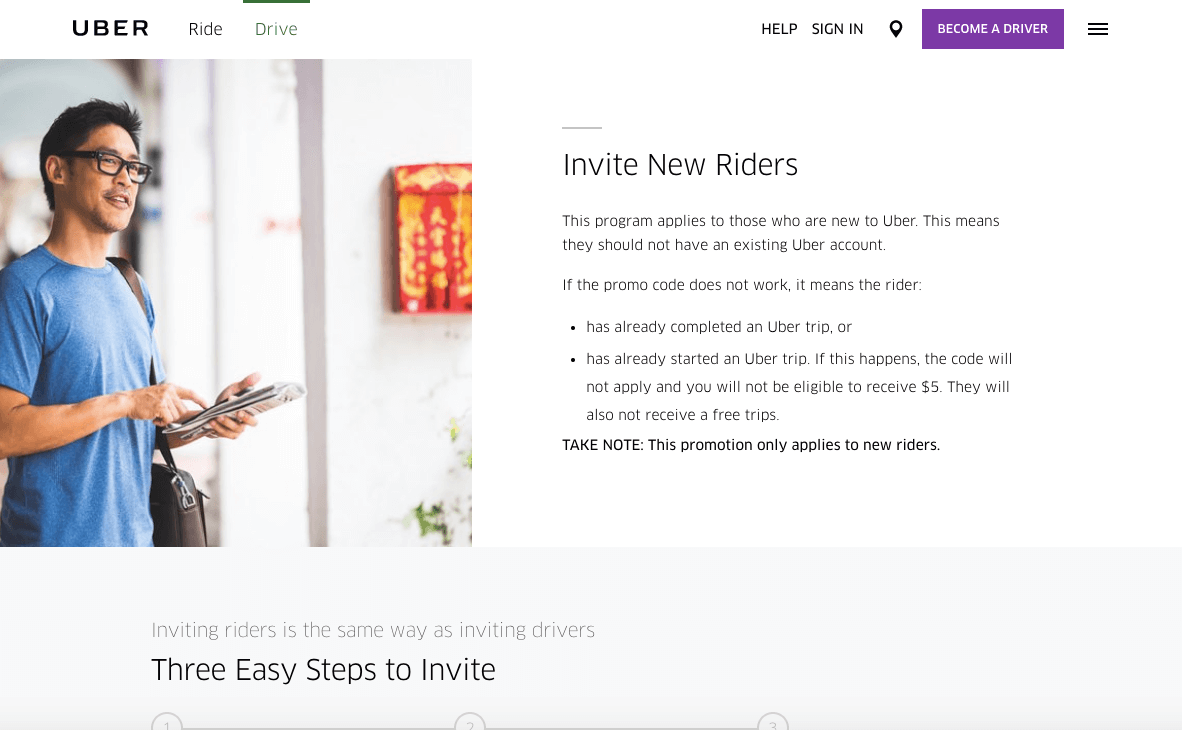 Uber does a great job of earning loyalty with referrals. One of their core growth strategies is getting their customers to refer friends and family to download the app. This is great for both current and new customers: existing users receive credit for their next ride and first time riders get to experience the convenience of Uber's service. By rewarding brand advocacy and building customer loyalty, Uber has grown to be one of the largest startup unicorns in the world.
Win Your Customer's Loyalty by Making Them Smile
As the ecommerce landscape continues to add more players, loyal customers are becoming the bread and butter of online retail. To ensure that your customers stick around, you need to deliver an experience that is rewarding for them, personalized, and feels special. These factors will then encourage them to share your brand with others, opening the door for more loyal customers in the future.
The most convenient way to accomplish these goals is to implement a customer rewards program. A rewards program allows you to show appreciation to all of your customers, provide exclusive offers to your best customers, and encourage your brand advocates to refer their friends to your store. By implementing a rewards program, you'll be on the right track to ramping up your customer loyalty.