In today's consumer-driven culture, it may seem like we give an awful lot to the brands we interact with everyday. However, while it may be true that we give them our time, effort, and (probably a little too much of) our money, we'd be lying if we said our favorite brands didn't give back to us as well.
Brands actually love giving back to their customers so much that strategies like rewards programs are quickly changing the face of commerce both on and offline, but every now and then a brand raises the bar when it comes to customer appreciation.
We've talked about some of the best rewards programs and what you can learn from them in the past, so today we're going to dive a little deeper and take a look at the best rewards themselves. More specifically, we're going to discuss 10 customer rewards so great they'll make you feel like Christmas came early.

1. Sony's Best Rewards Give Customers the Red Carpet Treatment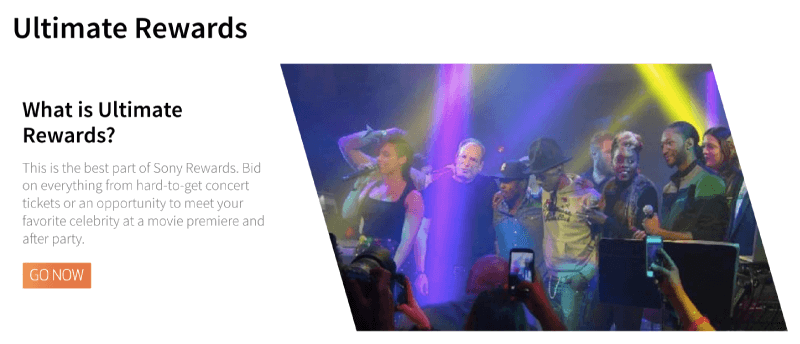 Sony plays in so many industries it can sometimes be hard to keep track of them all. The multinational corporation spans movies, music, and tech, offering everything from simple cell phones to virtual reality. This wide reach has helped Sony stay on the cutting edge of multiple industries, and it's no different when it comes to customer rewards.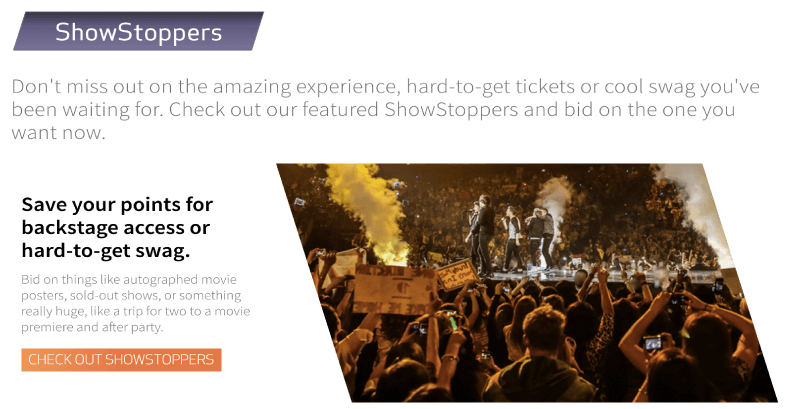 Sony's comprehensive rewards program includes ultimate rewards that give customers a VIP experience like no other. The brand uses its multi-industry presence to offer customers rewards they could only dream of otherwise. Events like Hollywood movie premieres, sold out arena tours, mega-conferences like E3, and the Sony Open Golf Tournament are suddenly accessible to Sony rewards members. By bringing those once out-of-reach experiences so much closer, it's easy to see why Sony's rewards really are showstoppers.
2. Wendy's Best Reward is Record Breaking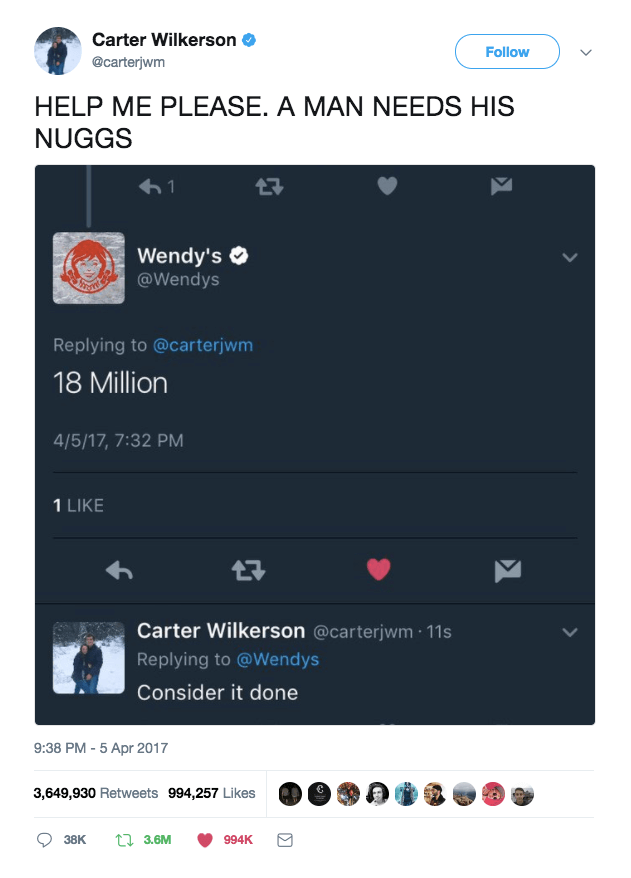 If you've been on the internet at all in the past few months, you've probably heard about Carter Wilkerson and his love of Wendy's chicken nuggets. Wendy's has always taken a "fresh never frozen" approach to business and that goes from their burgers all the way to their social media engagement. So when a young man named Carter tweeted the brand asking how many retweets he would need to earn a year's supply of chicken nuggets, all the pieces were in place for some epic customer appreciation.
With just three Tweets the revolution #NuggsForCarter was born. 3.4 Million retweets and one world record later, Wendy's let Carter off the hook early, rewarding him with not only a year's supply of chicken nuggets but also a $100,000 donation in his name to the charity of his choice.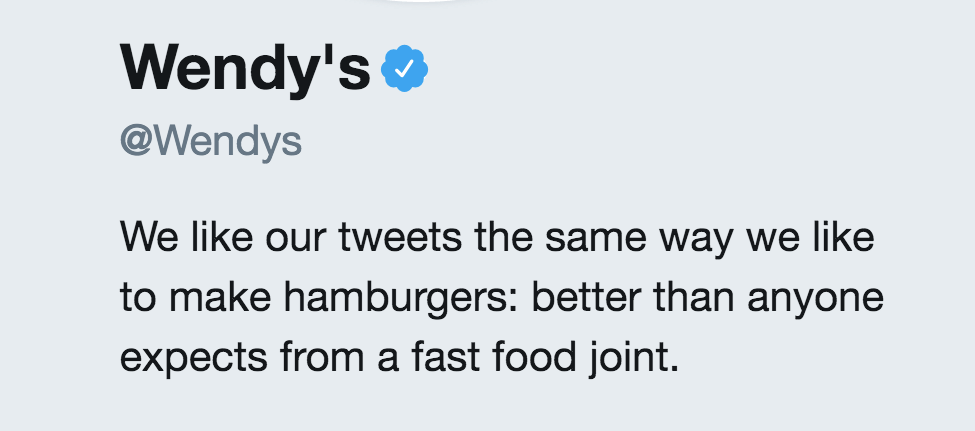 You see, while most brands Brands use social media as a one-to-many broadcasting platform, Wendy's has keyed into the power that comes from leveraging social media for genuine one-to-one conversations. This strategy has opened the door to higher customer engagement and some epic customer rewards. Today's brands can learn a lot about rewarding their customers from #NuggsForCarter and that's an idea worth retweeting.
3. Chick-Fil-A Best Rewards Put Customers on the A-List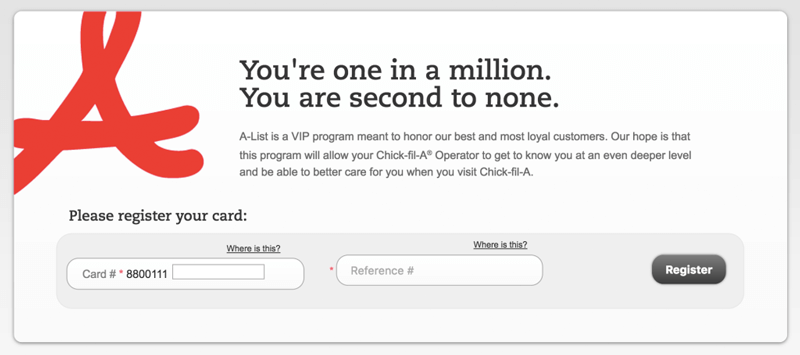 Chick-Fil-A is well known for their (in my experience) nearly life changing chicken and even better customer service. What you might not know about the Atlanta-based chain is that they have a secret: an invite-only rewards program that their customers are crazy about. This best kept Chick-Fil-A secret is also responsible for one of our top 10 customer rewards.
The Chick-Fil-A A-List loyalty program is an interesting example of putting a twist on classic customer appreciation tactics. Designed "to honor their best and most loyal customers", the program requires customers to be personally invited before they can join. However, once they do, the rewards get pretty awesome pretty quick.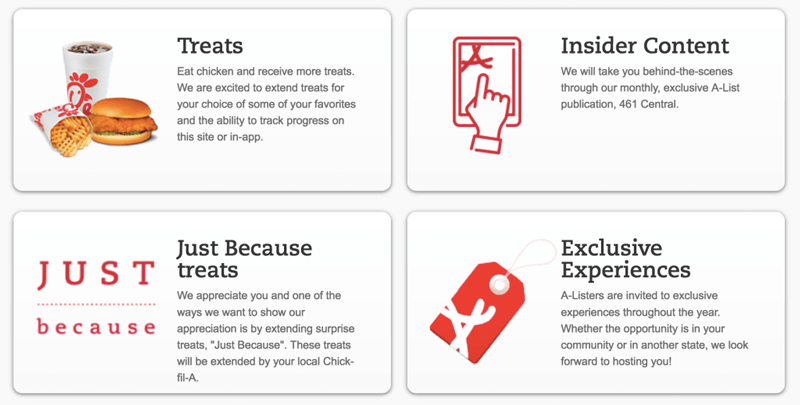 Take Brittany Breen, who was invited to a free VIP private dinner and tour for her very first A-Lister event. The fast food industry is no stranger to free food rewards but VIP dinners are a fresh take on customer rewards. This elite experiential reward shows just how seriously Chick-Fil-A takes customer service at every level of the organization. In my opinion, the A-List gets an A plus.
4. Jones Soda's Best Rewards are Cap-tivating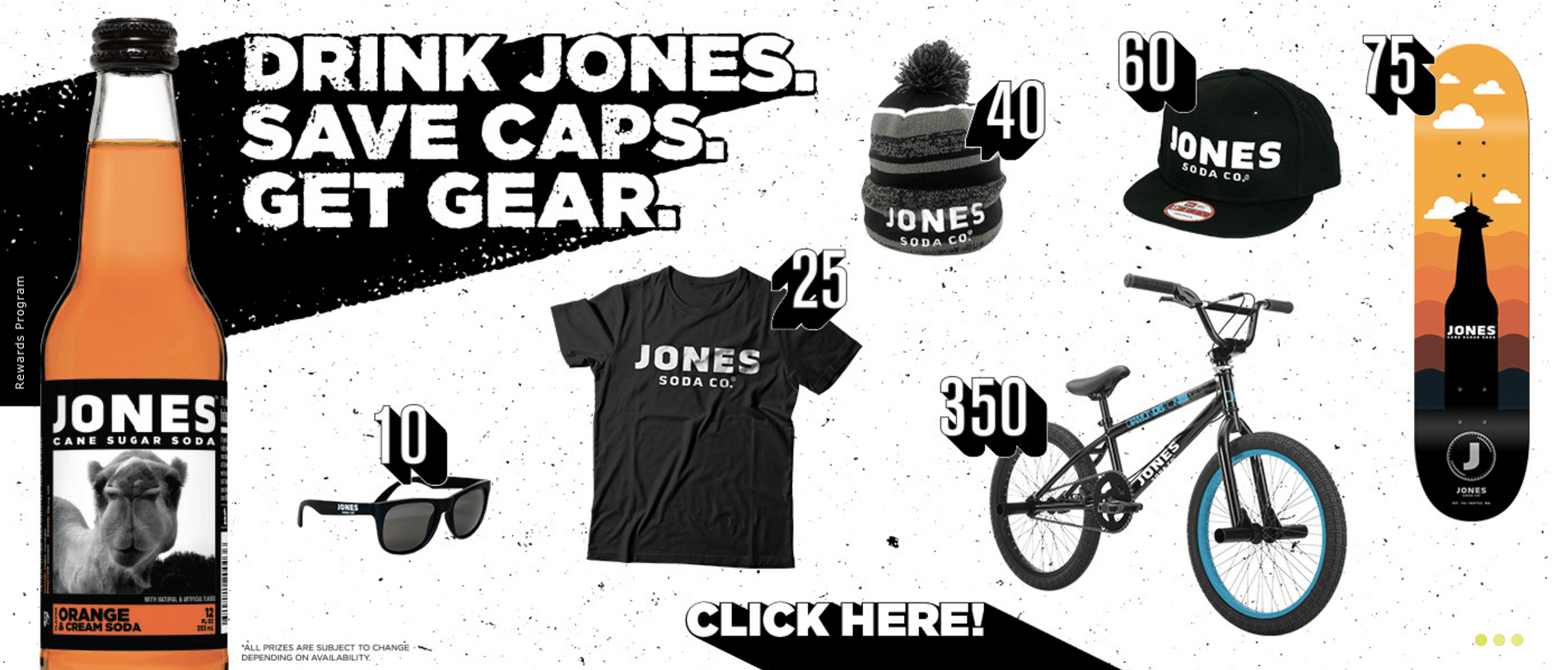 There's something uniquely satisfying about creating a collection. Whether it's pop tabs, baseball cards, or stamps, growing a collection slowly but surely always seems to appeal to people. Jones Soda understands the motivational effect of collecting, and has built this right into their Caps For Gear reward system.
The program is simple: customers buy and drink Jones soda and save their bottle caps to be redeemed for cool prizes. Now trust me that when I say cool, I mean as cool as an iced Jones Soda on a hot summer day. Customers can earn rewards like a Diamondback BMX bike or a GoPro just for turning in their bottle cap collections!

These huge payoffs are the real strength of Caps For Gear. Most collections grow over time but don't actually lead to anything in the long run. With Jones the effort and time you put into building your collection is paid back in the awesome prizes you can redeem. You've gotta tip your cap to Jones when it comes to rewards.
5. Tim Horton's Rolls Up Some Amazing Customer Rewards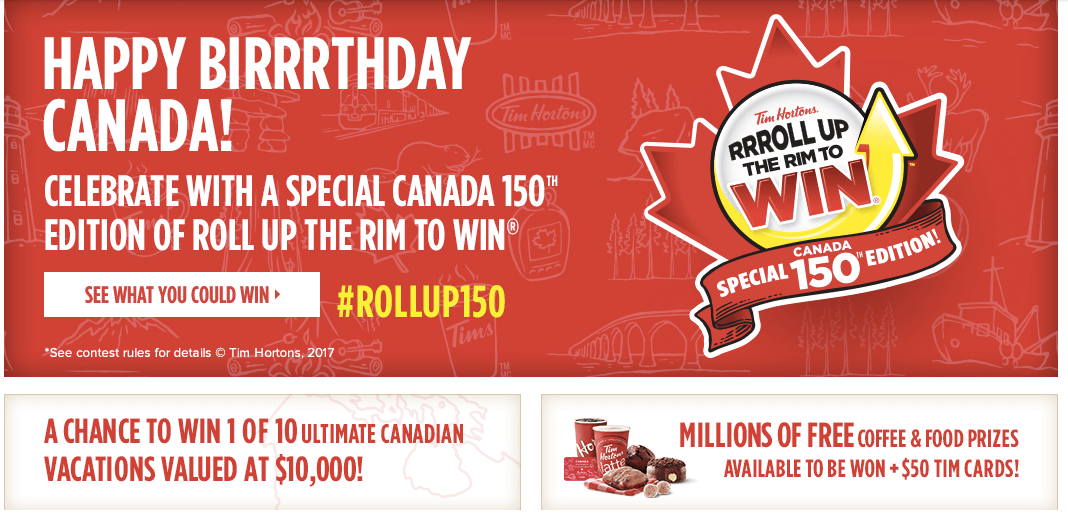 In Canada, there are a couple of annual guarantees you can always count on: mountains of snow and Tim Horton's Roll Up the Rim. Tim Horton's is an integral part of Canadian culture and their Roll Up the Rim program has been revered as a national treasure since it began in 1986. The mechanics are simple: every February Tim Hortons stocks its stores with special cups that can be rolled up to reveal a message under the rim. These messages either congratulate customers on winning one of a variety of prizes or invite them to play again. Customers are therefore incentivized to keep buying drinks to see if they've won a prize when, as the name suggests, they roll up the rim.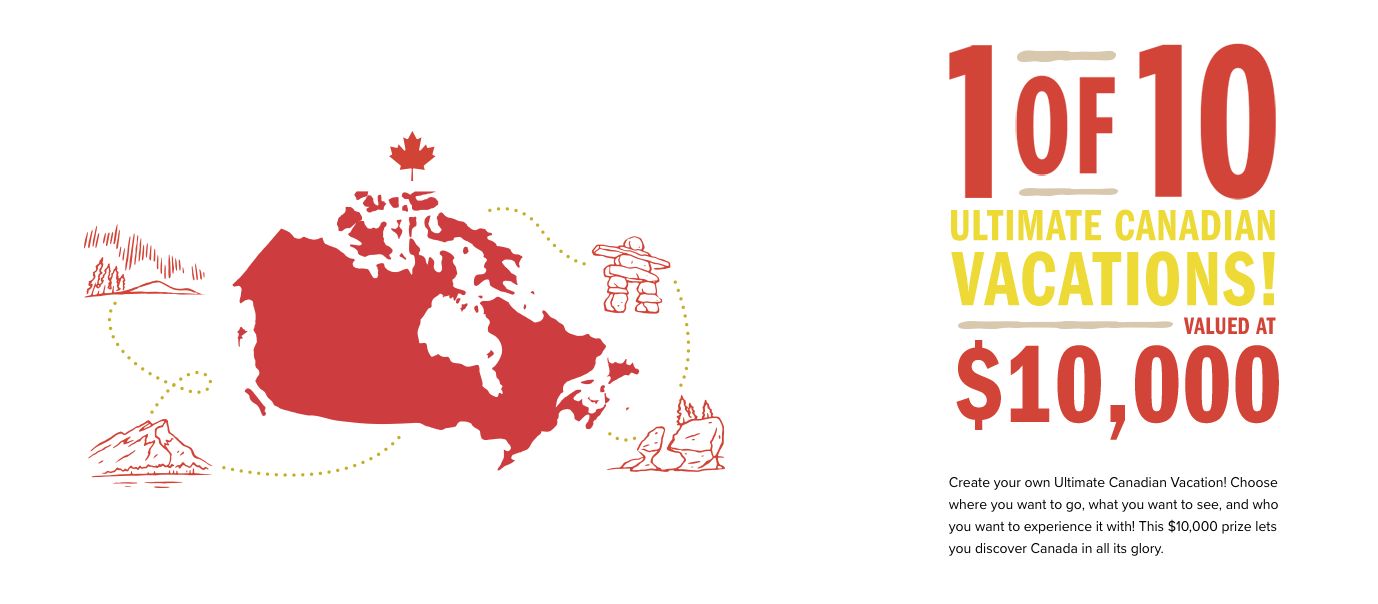 When the campaign started more than 30 years ago, the biggest reward was a snackbox of timbits but Timmies has stepped up its game quite a bit since then. Over the years we've seen rewards like gourmet BBQ sets, convertible cars, massive TV's, and this year the brand celebrated Canada's 150th birthday by giving away some ridiculous Canadian vacations. Personally I'd be happy just to win a free coffee.
Roll Up the Rim shows us the importance of timing in an amazing reward. The campaign is the perfect juxtaposition of a limited time offer and a permanent perk. It comes around every year but only for a limited time making it a fresh but familiar customer experience every year.
6. e.l.f. Cosmetics' Best Rewards Give Customers a Voice

Did you know that over 50% of e.l.f' Cosmetics' sales come from their website? It's true! Their website is the primary sales engine for this beauty brand, as well as home to Beauty Squad, a rewards program with more than 2 million members and our next two amazing rewards.
e.l.f. knows its customers, which means they know their shoppers value quality products at low prices. Their rewards portfolio reflects this understanding and provides a great example of customer rewards done right. By dividing customers into multiple tiers, the Beauty Squad is able to offer their best customers specialized rewards like being able to vote on new colours or pick their own sale days.

These rewards provide customers with a voice on the two most important issues to them: quality and price.  Allowing customers to vote on new colors and shades of beauty products allows the brand to produce the products that their customers actually value. Similarly, giving them control over their sale days ensures that value is always part of the transaction process. By keeping their customers' voice in mind, e.l.f. cosmetics offers customer rewards so great they could make any VIP squad member blush.
7. Google's Best Reward Is Free of Charge
On September 29, 2015 a very strange thing happened. Sanmay Ved, a Babson College MBA candidate and former Google employee, bought the domain google.com for $12. If you're thinking that sounds a little cheap for the most popular site on the planet, don't worry - Sanmay was thinking the same thing. What he thought was just an error in the system very quickly turned into a completed purchase and actual ownership of the most popular domain in the world…. for one minute.
Google then quickly realized what had happened, cancelled the transaction, and refunded the money, which they were well within their rights to do. What they didn't have to do, however, was reward Sanmay for his cleverness (in the most Google-y way possible). Google offered Sanmay $6006.13 (the numerical spelling of google) for his troubles and when they discovered he was donating the money to charity they doubled the reward and sent it right along.

This is a pretty unique example of customer rewards… likely because it was never supposed to happen in the first place, but just like #NuggsForCarter it shows us the power one-off rewards can have. Google used what could have been viewed as a huge mistake and turned it into yet another round of positive press by rewarding a clever customer. It just goes to show that even when things go wrong, rewarding your customers is always right.
8. Via Rail's Best Reward Is Right On Track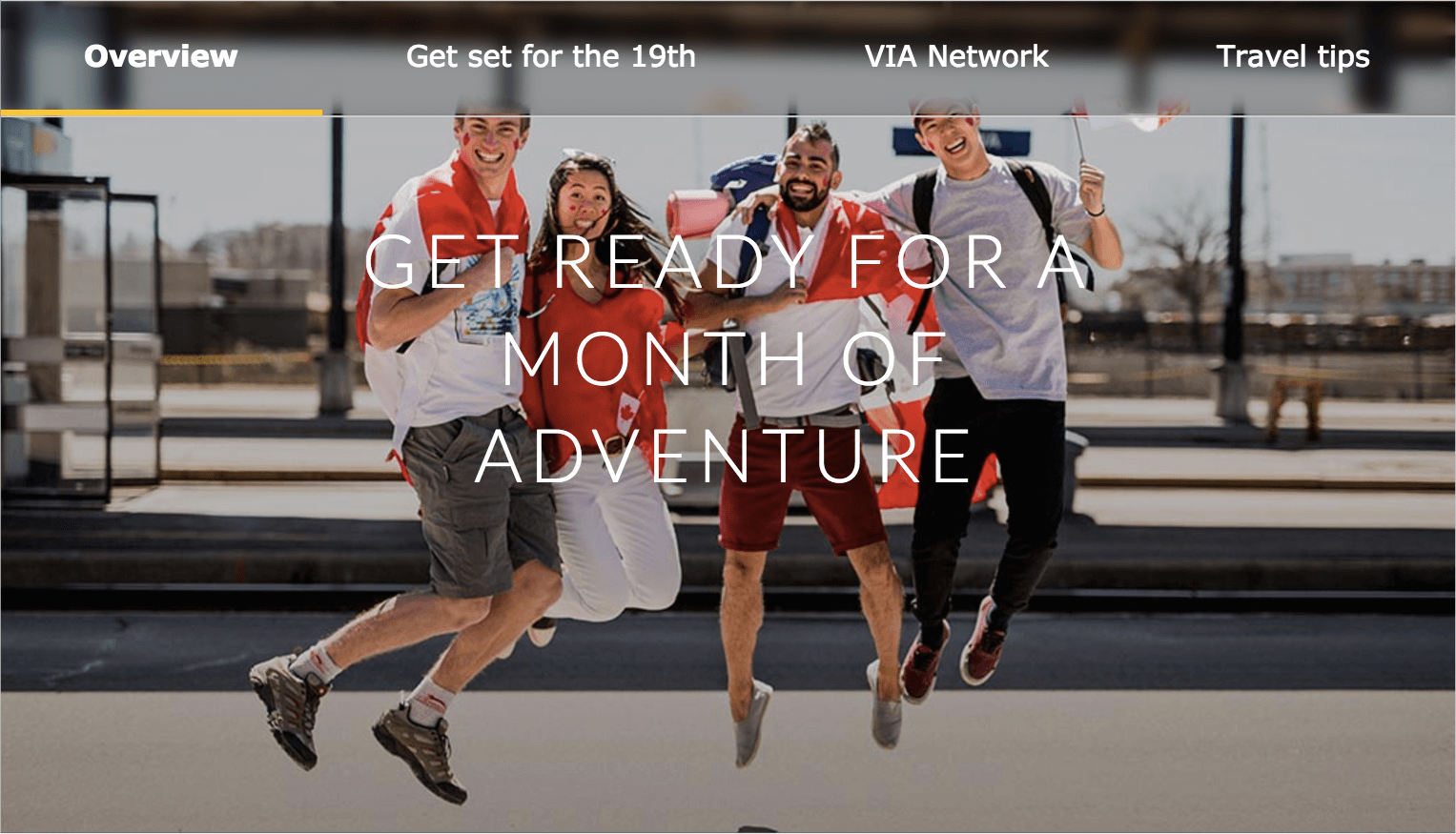 I know what you're thinking… two Canadian examples in the same top 10 list? What can I say? As a Canadian, I'm proud to say that the Great White North is bringing the heat when it comes to customer rewards, especially for the nation's 150th birthday!
Via Rail jumped on the Canada 150 train with a customer reward of it's own: a youth pass that allowed for unlimited travel across Canada during the month of July for only $150.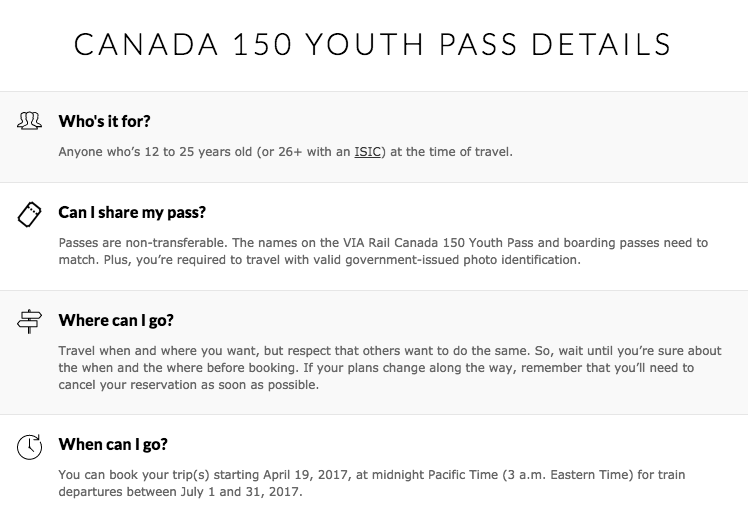 That's right! To celebrate the nation's birthday, Via Rail decided to give Canadians a little present of their own. The Canada 150 pass was so popular that the day it launched customers nearly crashed the website trying to sign up. Eventually Via Rail had to limit the pass to only 1,867 people in honor of Canada's birth year but that doesn't change the fact that the Canada 150 pass was an amazing reward.
The Canada 150 pass works so well because Canada is such a large and beautiful country that most Canadians struggle to see all of it in their lifetimes. When you combine this with the fact that flying across Canada is often more expensive that many international flights you start to see why Via Rail's reward was so impressive. Via Rail gave customers an amazing reward that perfectly balanced their heritage and value proposition as a canadian transportation brand in a way only they could.
Great Rewards Are Their Own Reward
The brands we've talked about today have used wit, style, and a deep understanding of their customers to take their rewards to the next level. From the world's leading search engine to Canada's favorite coffee shop, these customer rewards haven't just benefitted their customers but have helped position these brands as leaders in customer experience. These rewards have made a splash, generated buzz and still have people like me writing about them to this day so I guess it's true that great rewards really are their own reward.
If we've missed any examples of great customer rewards feel free to tweet them @smilerewards and we'll add them to the list!