As many businesses ramp up efforts to acquire new customers through expensive paid ads, it's easy for them to forget about the importance of customer loyalty for their brand's success. It's no secret that offering a loyalty or rewards program is a great tool to increase customer retention and repeat purchase rate—that's why more ecommerce brands are starting to offer rewards.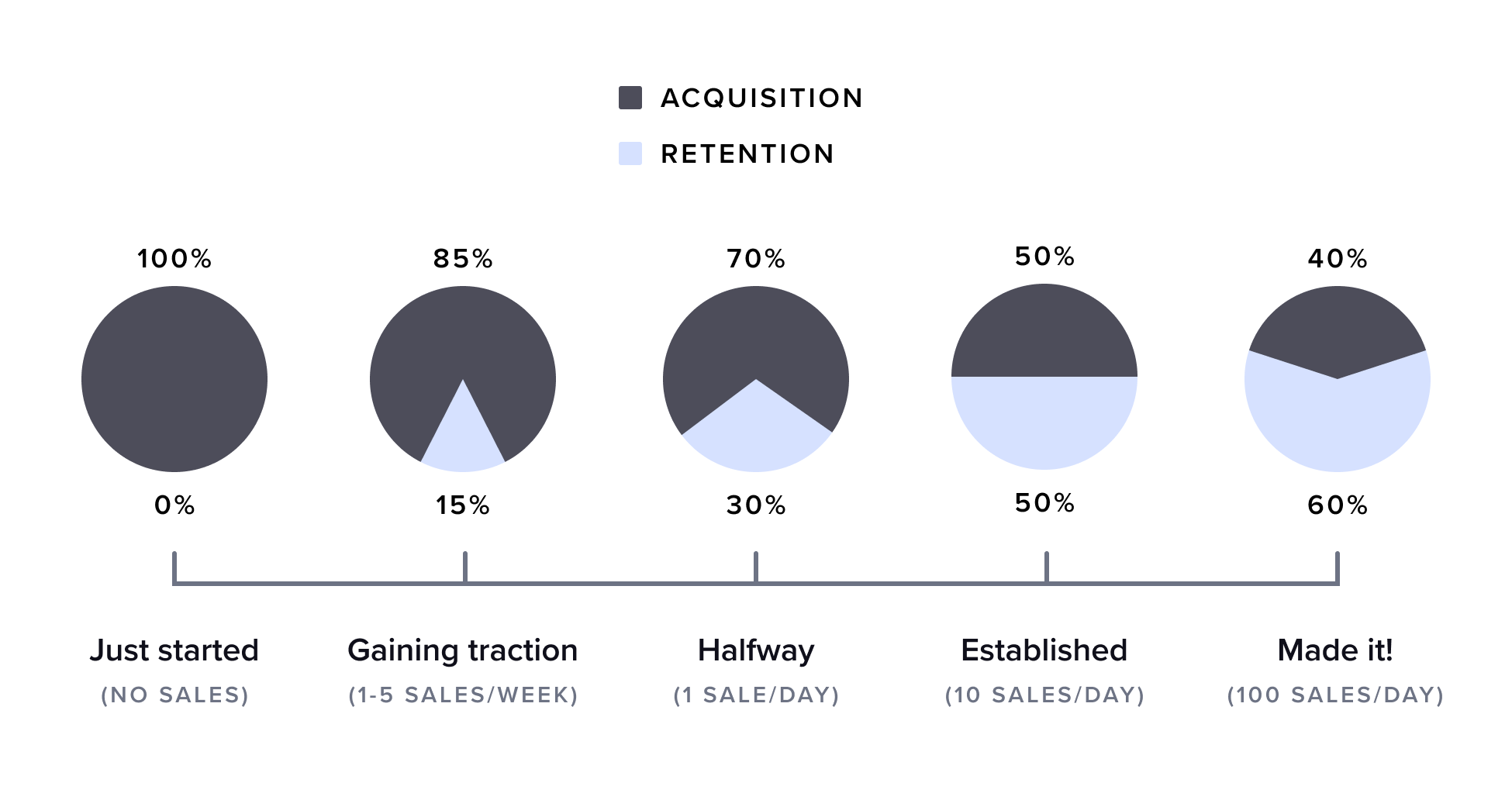 If customer retention is what you're after (and it should be), it's important to understand how to measure your loyalty program's performance to make sure it's doing as much as possible for your bottom line. For any ecommerce store, there are several strategic decisions including how many points are offered, what rewards can be redeemed, what the discount is for referrals, how many VIP tiers to include, program branding, and all other customizable choices.
Loyalty is definitely not a one-size-fits-all tool, and measuring your program's success will help you make decisions in the future that will benefit your brand and your customers. To help you navigate through this, we'll share a few key ways you can measure your loyalty program's performance. Understanding these will help you improve your loyalty program and ensure your customers are becoming brand advocates who will provide value to you for their lifetime!
Customer Retention Rate (CRR)
An increased customer retention rate is what you'll ultimately want out of your loyalty program. Your customer retention rate measures how many of your customers in a selected time frame have shopped with you before. This will let you know how many are returning to your store on a regular basis, and you can base your calculations off the number of customers you had around the same time that you started offering rewards.

Remember, offering a loyalty program doesn't mean immediate results; customer loyalty takes time. However, when you do have a good customer retention rate, the results will be positive. In fact, the probability of selling to an existing customer is 60-70 percent, whereas the probability of selling to a new prospect is 5-20 percent. This is why measuring your retention rate will help you make better-informed decisions about how your customers are engaging with your loyalty program.
Redemption Rate (RR)
Redemption rate is an important metric to measure in order to understand your loyalty program's performance. This may be one that you're unfamiliar with, but calculating your redemption rate will show you how often people are redeeming points that they've earned at your store on discounts or other rewards.

This metric is directly tied to the performance of your loyalty program, so if you have a low redemption rate you may want to rethink your loyalty strategy (such as changing how points are earned and redeemed). For those of you who are measuring this for the first time, the average rewards program has a redemption rate of 13.67%, so don't fret if yours is less than 20%.
Participation Rate (PR)
Participation rate is another metric that's directly tied to the results of your loyalty program. Participation rate is different from your enrollment rate, which tells you how many of your customers have signed up with your program. Your participation rate will be much lower than your enrollment rate because it shows you how many of those program members are actually engaging with and redeeming your rewards.

Knowing how many of your customers are actual members of your program will tell you if you need to be doing more to promote your rewards program. The average consumer belongs to 13.4 loyalty programs, but is only active in 6.7. If you have a low participation rate, you may need to be doing more to get customers engaging with your rewards. Think about different ways you can remind people that you have a loyalty program, such as sharing it on social media and in newsletters, offering points bonus campaigns, or offering referral rewards.
Repeat purchase rate (RPR)
A loyalty program is designed to help boost your repeat purchase rate. Measuring this number will help you understand how your loyalty program is supporting the amount of repeat purchases you get every year. Increasing your repeat purchase rate involves strategy, and loyalty is one of the best tactics to achieve it.

As you gain more loyalty program members who engage with your brand and your rewards, your repeat purchase rate will increase as well. Like loyalty, this isn't a metric where you will see immediate results. It takes time to increase this, and any repeat purchase rate in the 20-40 percent range is viewed as successful. As more customers discover your store, sign up for your rewards program, and make repeat purchases, you'll see an increase in customer retention and loyalty, giving you a healthy repeat purchase rate!
Loyal Customer Rate (LCR)
If you want to understand how loyal your customers are to your brand, you'll want to measure your loyal customer rate. This will let you know who your loyal customers are, how many of them you have, and where you may need to make changes to better serve your audience to truly foster loyalty.

A loyal customer is defined as one that makes more than four purchases at your store in a year. Your loyalty program will help with this effort, and by calculating your LCR and diving into the patterns from your loyalty members, you'll be able to measure how your loyalty program is impacting this number. Basically, as you continue to incentivize customers for their loyalty, they'll continue to make purchases at your store, increasing your LCR and giving your business a healthy, sustainable outcome.
Active Engagement Rate
In order to understand the rate in which customers are earning and spending points in a given time, you'll want to measure your active engagement rate. This metric will tell you how many of your customers that have signed up for your loyalty program are actually actively engaging with it.

If you're finding your engagement rates are low, you may need to reconsider your loyalty tactics. Are your rewards too difficult to earn? Is the points redemption too high compared to what customers can earn easily? Have you been promoting your loyalty program effectively? Are you reminding program members about their points? All of these can impact your engagement rate. Try a few new strategies to promote your program to increase your active engagement rate.
Start measuring your loyalty program's success now
Repeat customers are more important than ever. They're the ones who will continue to provide value to you for their lifetime, leading your brand to success. Remember, a good loyalty program that's actively engaging customers will earn you a higher retention rate and more brand advocates that'll stay loyal to you.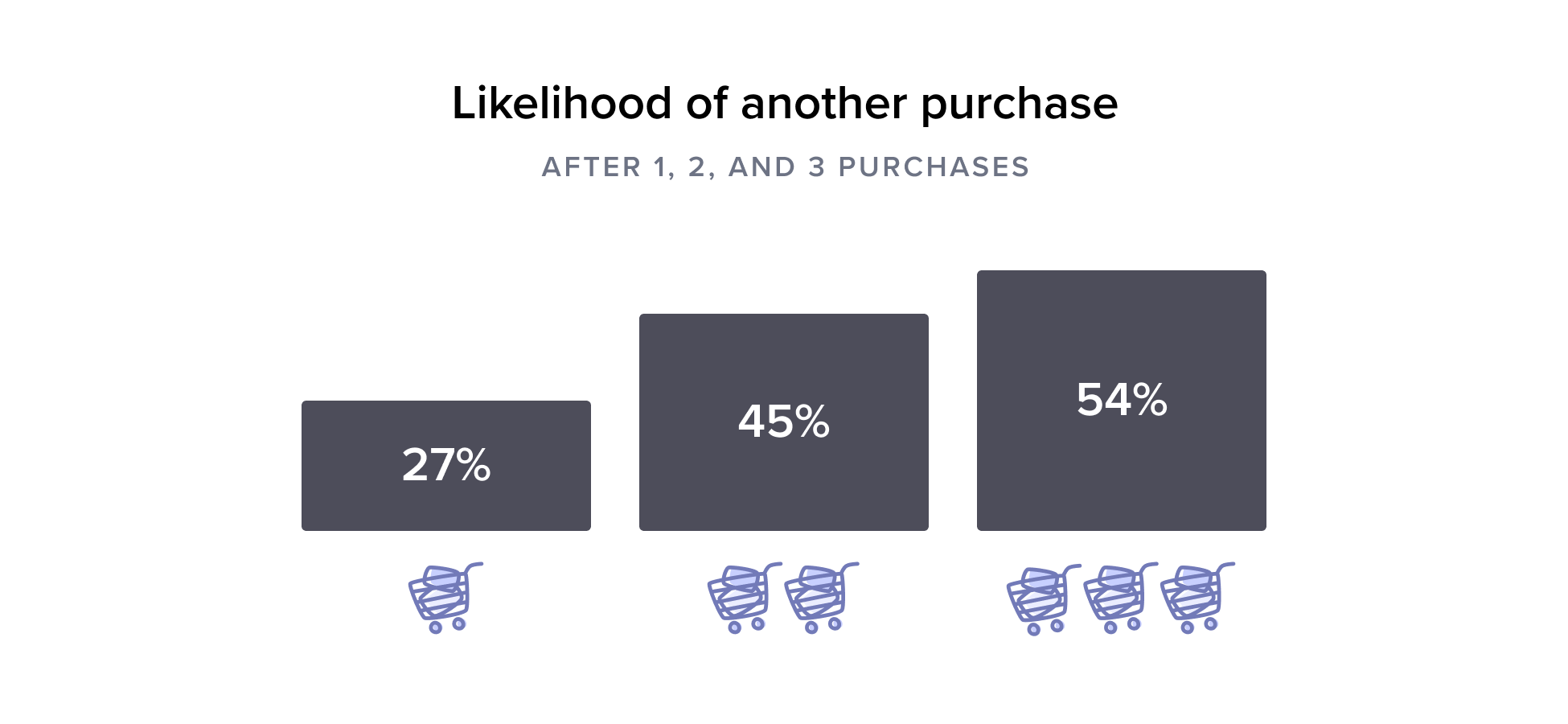 Using all the key metrics we mentioned—customer retention rate, redemption rate, participation rate, repeat purchase rate, loyal customer rate, and active engagement rate—will give you a good idea on how your loyalty program is performing and how your customers are engaging with it.
Want to understand more about your loyalty program's performance
Check out our help docs about performance overview