eCommerce has brought us into a golden age of consumerism, but it's also made every industry much more competitive. Whether you sell a unique product, or you stock items that can be found elsewhere, differentiating your online store will play a key role in determining if it succeeds.
Differentiating your store depends on knowing what your competitors are doing. When you take a look at what they're doing right and what they're doing wrong, you'll discover that your toughest competition is focusing a lot more on user experience, and a lot less on gimmicks.  The best way to win over customers is to understand what motivates them and design a customer experience that meets those requirements.
There are four specific areas that almost all ecommerce stores could improve upon, and that your competitors likely fall short in. Maximize your performance in these categories, and watch your store soar to the top of your industry!
Focus on the Problems You Solve, Not the Products You Sell
Customers buy things to solve problems. Whether your product appeals directly to emotions and impulse buying (such as clothing or candy) or if the appeal is more practical (enterprise software, mechanical tools), it's important to drill down into what makes your customers purchase. Once you have this understanding, it's important to sell your customer on how the product will solve their problems instead of just showcasing how the product looks.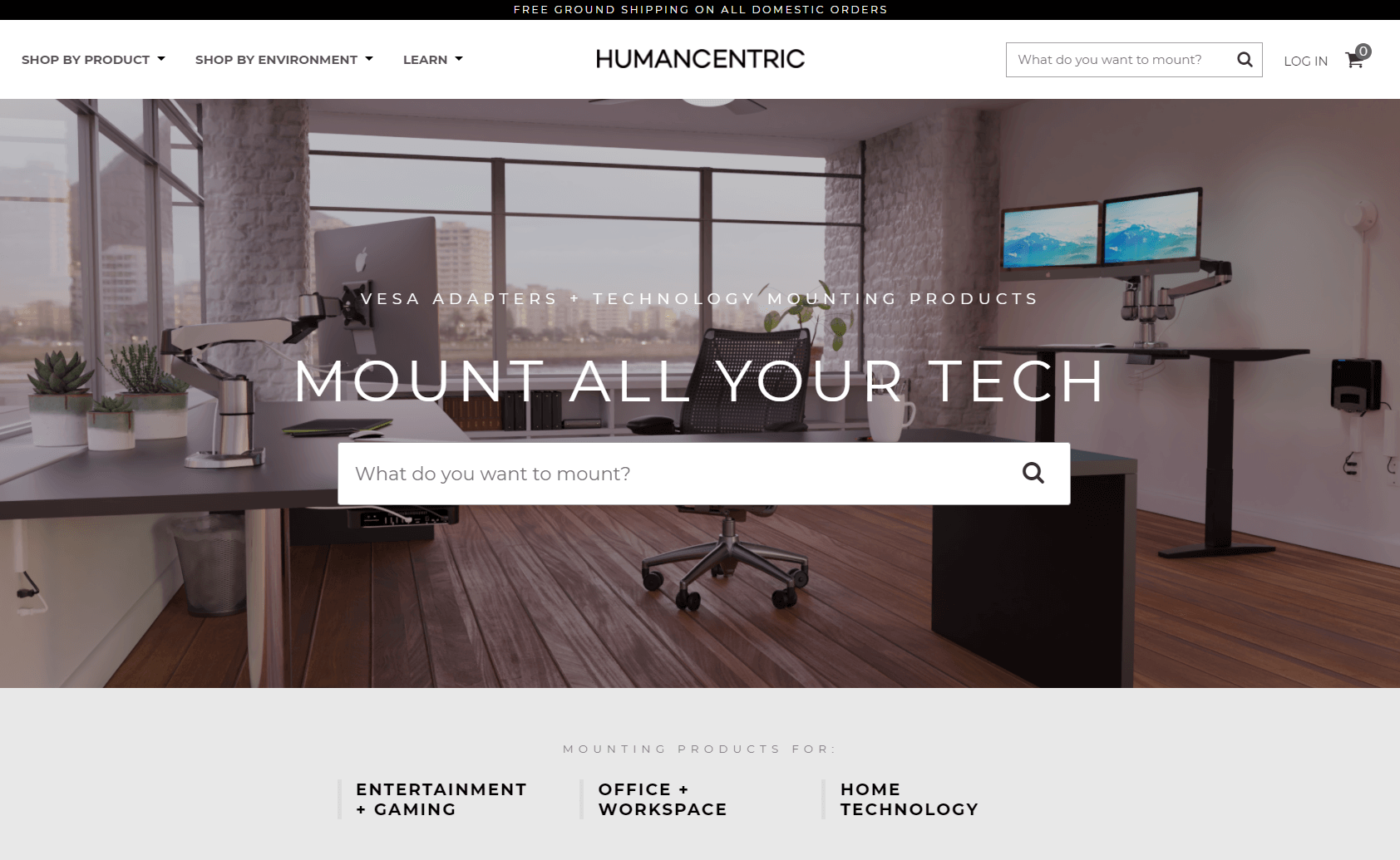 For example, HumanCentric offers hardware that makes your home and office looks tidy, no matter how many cords you have. To differentiate themselves from competitors, they showcase gorgeous imagery that makes their customers dream of having a workspace as tidy as the ones in the pictures.
Visual storytelling
is fantastic tool for helping customers fall in love with your products.
By showcasing the solutions to their customers' issues "in the wild" as opposed to simply as a standalone product, HumanCentric compels site visitors to make the final purchase decision through visual storytelling. Their choice of photography essentially tells the viewer, "this is what your office could look like.". When you compare HumanCentric's product marketing to a competitor who shows just the product itself, it's clear which one the consumer would be more compelled to purchase.
When marketing your products and services it's important that you showcase that you are a solution to an issue. When a site visitor comes to your store they should clearly understand how you are going to solve the issue that they have.
Make Sure Your Site Looks and Works Great
You don't need to be super imaginative or have an unlimited budget to create an amazing ecommerce experience. For most industries, focusing on how well your site works is enough to differentiate your store from most (or all) of the competition. Two ways to differentiate yourselves by making your site look and feel great is to reduce loading times and invest in quality visuals.
Reduce Load Time
Every second your site takes to load, you lose customers. According to Kissmetrics, 40% of people abandon a website that takes more than 3 seconds to load. Thankfully, there are plenty of ways that you can reduce load time and analyze how your site performs compared to others. Ensuring that your website is top notch in this speed is key to preventing your customers from searching for a better experience elsewhere.
Invest in Visuals
Want a leg up on your competitors? Make your site look better than theirs. Beautiful imagery is important, so invest in photography that's high quality and shows off your product from every angle, and in multiple uses. Your goal is to prompt your customer to imagine how awesome it would be to own your product before they even have it in their hands.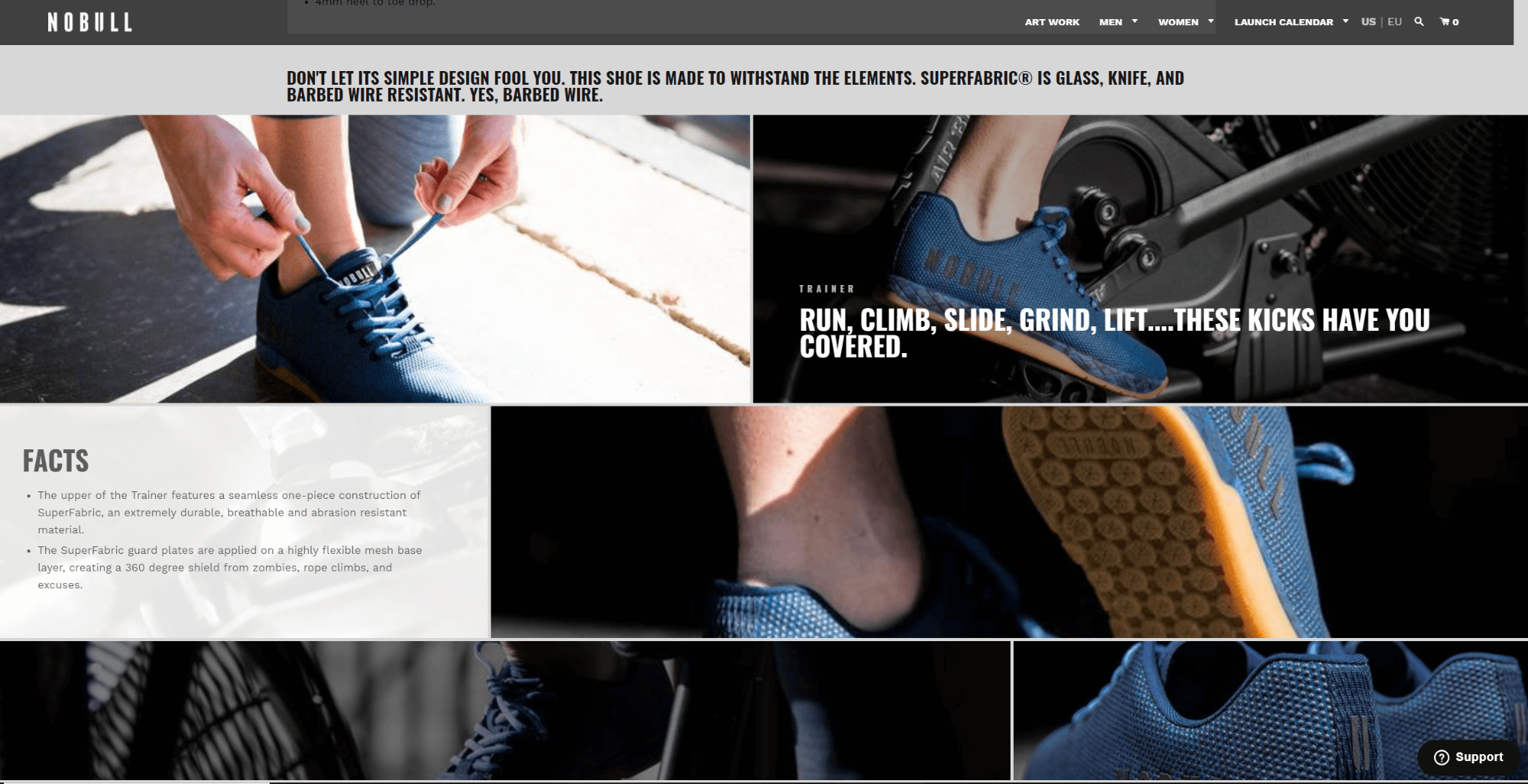 NOBULL, an athletic footwear company, has done a great job at both ensuring a fast site speed and providing the customer with beautiful imagery. By putting themselves in the customer's shoes (pun intended!), they were able to address the basic needs of their customers by providing a fast web experience that looks beautiful. By accomplishing these basic steps, they are already way ahead of the competition.
Build Loyal Relationships using Personalization & Customer Experience
Customers choose which brands they're loyal to based on how the brand makes them feel. A brand that makes their customers feel appreciated and unique is one that will garner a large amount of loyal fans. A great way to do this is by implementing some type of a rewards program.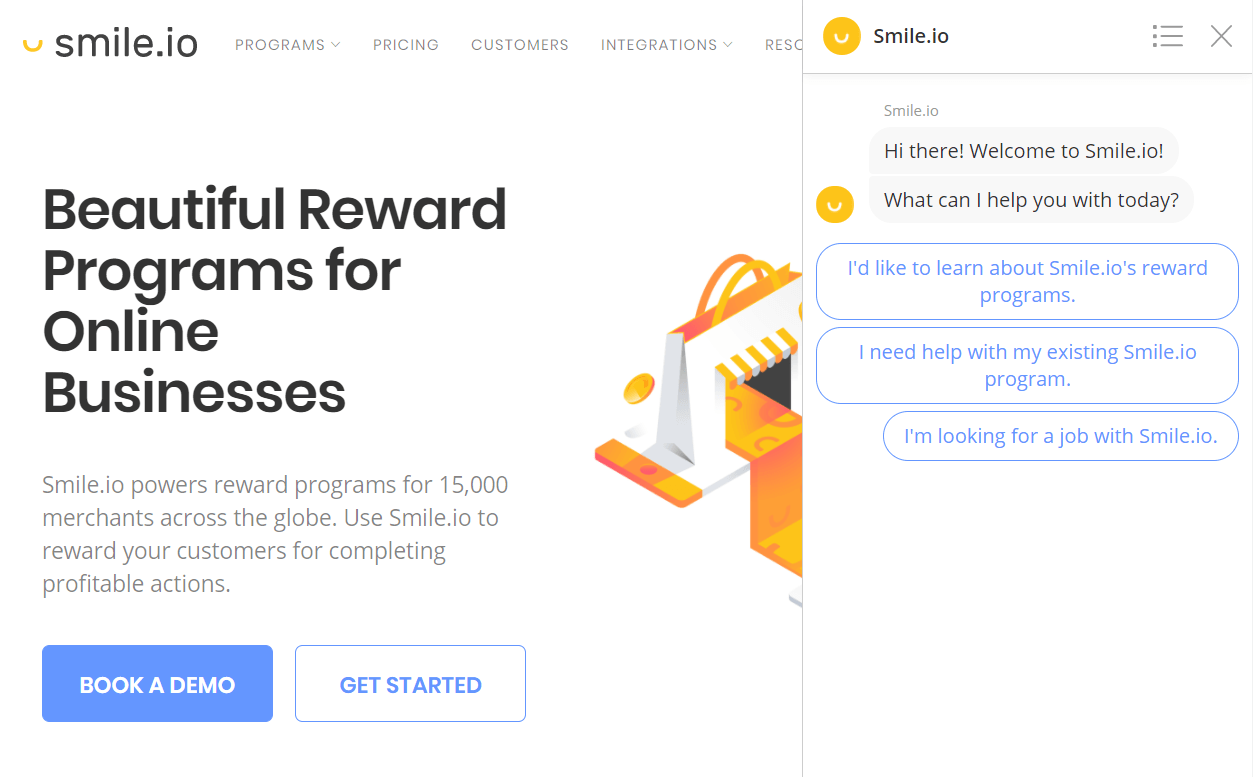 A rewards program like those built by Smile.io is a great way to build a relationship with your customers. It allows you to  invest in personalized marketing and incentivize customers with rewards that are tailored to the individual. By rewarding customers for interacting with your brand in a variety of ways, your customers will feel appreciated when they make purchases, share on social media, or leave product reviews. That feeling of appreciation will lead to strengthened relationships and a higher chance that that person will remain loyal to your brand.
In addition to helping you retain your current customers, a rewards program is also a great way for you to acquire new customers! If a customer had to choose between your brand, which offers points and rewards, and a competitor who does not, the choice becomes clear. By focusing on building relationships with current customers and providing incentives to new ones, consumers won't think twice before choosing you.
Encourage & Promote Customer Reviews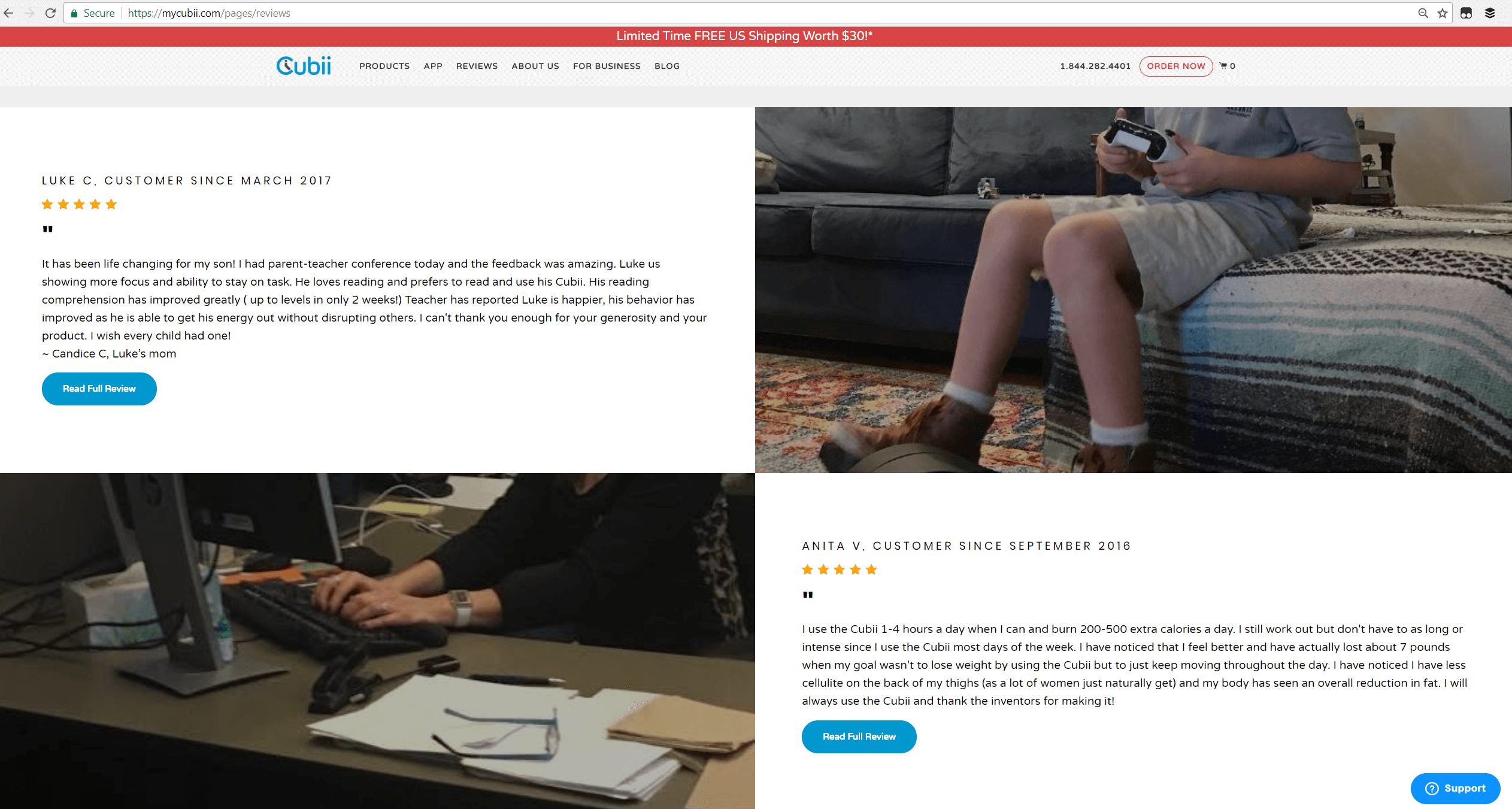 Did you know that product reviews are the most important factor for customers who are unsure about purchasing your product? According to Shopify, almost 80% of customers trust online reviews as much as a recommendation from a friend or family member. This means that it's important that you are collecting reviews from your customers and making them visible on your product pages.
Here are a few tried-and-true ways to get more reviews:
Incentivize: this is really easy if you utilize a rewards program like Smile.io, which enables you to reward customers with points that can be used for future purchases or actions.
Remember to ask: oftentimes, if you ask customers in their post-purchase email messaging to leave a review, they'll be happy to do so. This is especially true if you follow up with them after a week or so, and thank them in advance - everyone likes to be helpful!
Promote: encourage social media posts (such as Twitter, Instagram and Facebook) that feature your product, and publicly thank the person who posted it. Others will see the boost in followers and do the same.
By encouraging more customers to leave reviews, your site will end up looking more and more complete with a full set opinions attached to each product. With the effects of social proof on your side, new customers will be more compelled to purchase from you instead of your competitors.
Building a Customer Experience Better Than the Competition
In order to make your website better than your competitors', it's best to focus on overall optimization instead of throwing your whole budget into one aspect of your website. Pay attention to the customer experience and make sure that you understand what your shoppers value and what they need help with. Gain their loyalty by solving those problems and by putting a keen focus on customer service.
A store that's easy to use, inspiring, fun, and intuitive will win against others that struggle to perform.
This guest post was written by Ross Beyeler, Founder and CEO of Growth Spark, one of the leading agencies for Shopify design, strategy, and development services.  He is also the founder of Managing an Agency Business, and is a frequent speaker at design and development events around New England.